What is Fracture of the Spine?
Often pets who present with spinal fractures are also at risk of other life-threatening conditions such as internal hemorrhage as a result of the trauma that caused the spinal fracture. If you suspect your dog may be suffering from a spinal fracture, it is vital you contact a veterinarian immediately.
Fracture of the spine in dogs can occur following trauma such as attack from another animal, fall, or a following a road traffic incident. Following the trauma, it is common for neurological deterioration over hours or days after. Spinal fractures can result in varied severity of symptoms, from pain to complete paralysis.
Book First Walk Free!
Symptoms of Fracture of the Spine in Dogs
Pain on the spine
Other evidence of trauma (shredded nails in the occurrence of vehicular collision or bite wounds from attack)
Spinal hyperesthesia
Signs of pain
Reduced appetite
Inability or reluctance to walk
Causes of Fracture of the Spine in Dogs
The spinal cord is protected by the vertebrae; impact that crushes or changes this structure can lead to spinal cord injury. Although the occurrence of this injury is acute, secondary damage often occurs in the 24 - 48 hour time frame following the trauma, and in some cases damage can continue months to years after. Spinal fractures are more common in young dogs who lack in road sense and intact males which may be more likely to wander due to mating urge.
Causes of spinal fractures may be:
Road traffic accidents
Gunshot injury
Fall from height
Animal attack, small dogs are known to present with spinal fractures after being shaken by the neck by larger dogs
Diagnosis of Fracture of the Spine in Dogs
Due to the potential of the presence of other life-threatening conditions your veterinarian will carefully examine your dog's:
Respiratory and heart rate and rhythm
Capillary refill times and peripheral perfusion
Ability to mobilize and react to pain sensation, particularly lower limbs
Mental capacity and consciousness
Your veterinarian will assess your pet's well-being, if respiratory or cardiovascular distress are apparent the initial focus will be to stabilize these systems. Your veterinarian will discuss your pet's clinical history with you, if you witnessed the incident that caused the injury, when it occurred, and your pet's behavior following the trauma.
Radiographs will be performed to visualize your pet's spinal column, it may be possible for these to be performed while he is awake, however sedation is necessary in some cases. Magnetic resonance imaging or computed tomography may also be utilized to check for other lesions or soft tissue conditions.
Treatment of Fracture of the Spine in Dogs
The initial treatment for your dog will be stabilization. If respiratory distress or cardiovascular distress are present intravenous fluids, oxygen and appropriate medications may be necessary.
To provide pain relief your pet will likely be given opiate analgesia. His bladder function will be carefully monitored following spinal injury, during in-patient care your pet's bedding will be assessed for signs of urinary incontinence and his bladder palpated to determine if your dog is effectively emptying his bladder. If your dog is unable to control urination, manual expression will be required to prevent further complications.
Non-surgical Treatment
Your veterinarian may recommend non-surgical treatment for your pet which may require cage confinement and exercise restriction for 6-8 weeks. Your veterinarian may choose to utilize external support bandages to provide spinal stability, it is vital in these cases that this is kept clean and dry.
Surgical Treatment
Your pet may require surgical treatment to stabilize his spine, this is considered the most effective technique with the most common types of internal fixation being metal screws, wires, and pins.
Nursing Care
In either surgical or non-surgical treatment nursing care is essential to support your pet's recovery. The following steps should be taken:
Soft, water-proof bedding should be provided and regularly changed to prevent urine scalding and prevent bed sores
Your dog should be regularly turned to prevent bed sores and atelectasis – your veterinarian should regularly auscultate your pet's lungs
Highly palatable foods should be given to encourage nutrition
Recovery of Fracture of the Spine in Dogs
To aid your companion's recovery the following steps may be taken:
Provide a safe non-slip area for your pet to resume walking and provide assistance as needed, slings to provide support may be necessary
Therapy such as physiotherapy, acupuncture and hydrotherapy may be beneficial for your pet's recovery
Wound care as needed if surgery has taken place
Your pet should regularly revisit the veterinarian for follow up evaluations, in some cases repeat radiographs may be necessary. Following healing, your veterinarian will discuss exercising your pet, it is vital that this is done gradually with careful attention paid to how your pet is tolerating this.
A canine who has suffered from a spinal fracture often has a guarded prognosis. During initial examination the presence or absence of sensation may indicate prognosis, unfortunately for those pets that do not experience deep pain sensation the chance of recovery is poor. For dogs who demonstrate sensation, urinary and bowel continence and ability to mobilize, improvement 4 - 6 weeks following the trauma may be seen.
Fracture of the Spine Questions and Advice from Veterinary Professionals
Kurochan
lab pit
3 Years
0 found helpful
I adopted a dog a couple of hours before scheduled euthanasia at a high-kill Texas shelter. He was boarded for a month before transported to the east coast. No one mentioned his leg mobility problem (slipping on smooth surfaces) - was xrayed and a bullet was found in his T4 vertebra. I've researched how vertebra correspond to different body parts and I don't see a correspondence to back legs, but that's his issue. Can't do MRI because of the bullet/magnetic metal. I was told not to remove the bullet because it could make it worse. Should I go to an orthopedic specialist? Also, I'm having problems housebreaking him, not with the peeing but with the pooping. I don't correct him too much because it may be out of his control. Is it likely that a T4 injury would cause incontinence?
Add a comment to Kurochan's experience
Was this experience helpful?
Sophie
Cocker Spaniel
6 Years
0 found helpful
Sophie is 6 yr old active cocker spaniel. No known injury but about 1 week ago did act like her leg was bothering her. It resolved by that evening so thought she over did it when I was throwing ball for her to chase. A few days later in then morning when I went to let her out to potty she had a hard time getting up and whined. Only got up when had to potty, with difficulty and cried each time. Took her to vet. Said she had pilled muscle. Gave her flexeril and gabapentin. By that night time she wouldnt get up at all and cried most of night. Was still crying next day. Meds didn't seem to be helping Took her to ER was told she had fractured vertebrae L4 L5. Likely $7,000 for surgery. I lost my job. Have used all my savings and don't qualify for enough credit. They gave me prednisone but said I had to wait 36 hrs for flexeril to get out of system as they didn't mix. I am trying to raise funds for surgery and keep her immobilized in the interim. I have been putting diapers on her but now I'm concerned that perhaps putting them on and on I'm jeopardizing the stability of her spinal column. Should I not use them. What should I do about pot Tying?
Add a comment to Sophie's experience
Was this experience helpful?
Terror
Chihuahua
4 Years
1 found helpful
Last Tuesday our chihuahua terrier started showing lameness in his back right leg. We took him to the vet Thursday and they told us he had a compacted vertebrae, sent him hhome with a muscle relaxer and sent us home. And said he should be ok within 4-5 days. We are on day 5 and he started limping on his leg again. Should I get a second opinion
Add a comment to Terror's experience
Was this experience helpful?
Luna
German Shepherd
4 Months
0 found helpful
Has Symptoms
Urinating Outside Litterbox
My 4.5 month old German Shepherd got knocked by car, she improved gradually for 1.5 weeks after her incidenty but stopped eating and attempting to walk 2 days ago. She's been urinating in her kennel and she hasn't been responding to our calls or attempts to h her. Since it's the weekend, the vet's offices are closed. We've been trying to exercise her legs but she can't stay up for too long. What steps can we take to improve her condition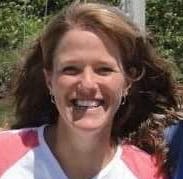 1611
Recommendations
If Luna is not responding to you, isn't walking and is urinating in her kennel, she should probably be seen by a veterinarian, and you may need to find an emergency clinic or 24 hour clinic that you can take her to. Your veterinary clinic may have an after hours number listed on their answering machine if you call the clinic. I hope that she is okay.
Add a comment to Luna's experience
Was this experience helpful?
Evan
Poodle
6 Years
0 found helpful
My 6 year old poodle was bitte and shaken by the neck by a bigger dog. Xrays showed that he fractured 3 bones in his neck and bones are misaligned which cause his head to bend to one side and he is unable to move or carry himself up. His head trembles whenhe isnt laying on his side. Somwtimes he will jerk his head and it looks like he is barking but without sound. He is also unable to control his bladder. The vet told me that he has a ver low chance of recovery and only adviced physio for him and medication including painkiller. He is only able to slightly move his left front leg. Very slightly. Will physio alone help? Will he be able to recover at all?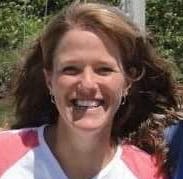 1611
Recommendations
It sounds very unlikely that Evan will recover from the type of trauma that you have described, sadly. Physical therapy may help keep his muscles supple, but that won't help with his nerve damage. I'm sorry that happened to him, that is very sad.
Add a comment to Evan's experience
Was this experience helpful?
Duckie
Chiahuahu
4 Years
1 found helpful
My chihuahua got grabbed hard onby my 7mo old Shepard the neck neck near ear. Now he keeps crying if I touch anywhere from neck and jaw area. He keeps shaking his head with his ear held low. He's still active, but chokes and crys when he drinks water. Could his neck b broken?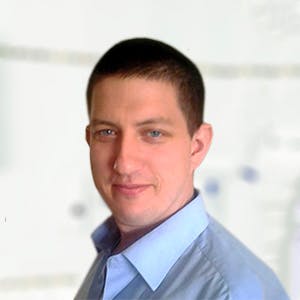 3320
Recommendations
Without examining Duckie I cannot determine the severity of the bite he received; there are a lot of structures around the throat along with nerves etc… which may cause issues when damaged. You should keep both dogs separated and take Duckie to your Veterinarian for a thorough examination especially since he is choking when drinking water. Regards Dr Callum Turner DVM
My puppy (yorkie crossed with pikeneese) is almost a year old and was bit by a much bigger dog. I took gim to the vet and they gave me pain medication and some other medication. I notice that he is in much pain as he cant really get up to switch sides he lays on then he starts crying. He gor bit earlier today. I want to know how long it will take for him to recover and what I can do to limit the pain as much as possible.
My poodle, Sushi, was injured by a large dog when she was only 5 months old. Her back was broken and she cannot use her rear legs to walk. We also have to put a diaper on her as she cannot control her bowel functions. We bought a doggie wheelchair and she does well with that and is very active.
This happened about three years ago, Is it possible that she will walk normally again?

Thanks.

Mike
Ok thank you I'm taking him in today
Add a comment to Duckie's experience
Was this experience helpful?
Lincoln
French Bulldog
11 Months
0 found helpful
My dog was in a car accident where the car hit the side of his head. Everytime he moves his heard really fast or jumps of my bed he will yelp. Could he possibly have a really serious issue? He eats well drinks well and uses the bathroom fine,but he doesn't have as much energy. What's wrong?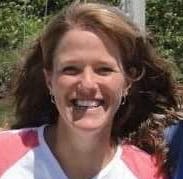 1611
Recommendations
If Lincoln was hit by a car on the side of his head, that is a very traumatic injury, and he could have a serious injury to his head, neck, spine, or brain. I'm not sure how long ago this occurred, but it would be best to have him seen by a veterinarian, as they can examine him and recommend any testing or treatment that might be needed. I hope that he is okay.
Add a comment to Lincoln's experience
Was this experience helpful?
Ivy
Weimaraner
12 Years
0 found helpful
Hi I have a 12 year old Weimarainer who underwent a front leg amputation a year and a half ago. Has been doing well. Now having acute episodes of falling to to ground, back legs seem to buckle panting and trembling after getting off the couch. Other times back legs widely spread. There does not seem to bed any issue with her front leg or joint. Currently on NSAID. Her lower back along the spine seemed to have a spot after and episode yesterday. Otherwise fine in between the episodes. No pain or weakness. I think its her spine that is the problem. Would a regular X-ray show a defect/fracture.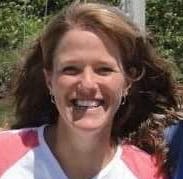 1611
Recommendations
I'm not sure if an x-ray would identify the problem for her, or if she may need an MRI. A visit to your veterinarian would be a good place to start, as they will be able to examine her, do a good neurologic exam, and determine if further testing is necessary or if treatment based on her signs is possible. I hope that she is okay.
Add a comment to Ivy's experience
Was this experience helpful?
Anjolee
Japanese Chin
2 years
1 found helpful
Vertebrae were pined and cement added. No trauma of any kind but after 3 1/2 weeks and being able to walk cement fractured. Another surgery is scheduled for tomorrow to possibly add more pins and take out old cement and add more. Our baby just turned 2 and is a 6lb 4 oz Japanese Chin. She has responded well to the pain meds and steroids while in hospital these last two days. Even stood up and took s step. Dr is amazed at that but he is concerned her bones are small and cement not adhering. She can now move head both ways and isn't in a curled position. What other options do we have. Don't want her in pain, but don't want to lose her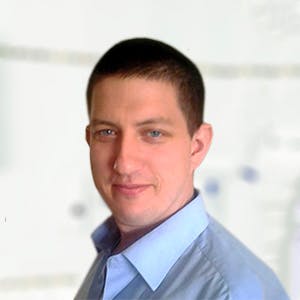 3320
Recommendations
The specific type and location of fracture would vary the approach taken, sometimes fixation with plates or screws only is required where as other cases require more detailed fixation. With this, with one failed surgery already, I would recommend you consult an Orthopaedic Surgeon for their opinion on this case for further guidance and may save costs in the long term by shortening the number of surgeries required. Regards Dr Callum Turner DVM
Thank you so much for the advice. Anjolee is having surgery this morning and I will speak to her neurologist about this.
What would an orthopedic specialist be able to do?
Sincerely, Mrs Webber
Dr Turner, Anjolee surgery went well. I questioned about an orthopedic being involved and was happy to hear the orthopedic Dr was called in during her first surgery.

This second surgery went better and differently than expected. Longer screws were put in even though there wasn't any shifting or trauma to the the existing ones. Flexible mesh/wire was also added as reinforcement, and of old cement removed and new added.

We notice this time that she still has the flexibility of her head and neck, but, she isn't wobbly like she was after first surgery. We brought her home yesterday after 2 days, she is doing very well. Needless to say we will be taking this recovery very slowly. I Thought 2 1/2 weeks was way to soon to be walking her on anything, let alone going potty on grass. We know she can walk and keeping her confined to crate or our laps for at least 4 weeks makes more sense to us. Thank you again, Anjolee's mom
Add a comment to Anjolee's experience
Was this experience helpful?
Bruce
Great Dane
5 Years
0 found helpful
Has Symptoms
immobility in the hind legs
I have a Great Dane 5 yrs. His name is Bruce. He fell from the third floor and there is a fracture in his spine where the bone has snapped and come over each other. He has little or no sensation on the hind legs. He is able to hold his urin though he cannot pass it. We now got the blood report and he has kidney infection. Since he is huge it is very difficult for us to get a sling or a wheel chair made in India. he is very thirsty as in its like he is craving for a drop of water. Vet has advised 7 litrs of water a day. he has stopped eating and would only drink chicken soup.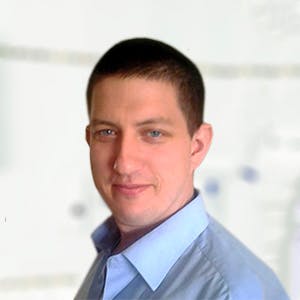 3320
Recommendations
There is little I can recommend for Bruce: supportive care, catheterisation, antibiotics, pain relief and assistance in mobility is all I can suggest without examining him. His large size will make life difficult, there are some companies which offer worldwide sales of wheelchairs for dogs and I've linked one below. Regards Dr Callum Turner DVM www.k9carts.com
Add a comment to Bruce's experience
Was this experience helpful?
Paco
Chihuahua
10 Years
0 found helpful
Has Symptoms
Lame, loss of appetite, incontinent of urine
Hello. My chihuahua had lameness in his left front leg 3 months ago. He was assessed by our vet and placed on Rimadyl and treated like a brachial nerve injury. We used cage rest and modified his exercise at home. He seemed to heal completely within 3 weeks. 2 days ago, he experienced sudden lameness (almost paralysis) of his right front and back legs. He became unable to stand or walk at all. We took him in immediately for evaluation. X-rays were performed and there is no known traumatic injury, so cancer was suggested as a possibility for his fractured cervical spine. He know appears completely paralyzed from his neck down, unable to reposition himself or stand at all. He's on Prednisone, Gabapenton and Tramadol. 2 full days of medications with zero improvement. What are the chances the meds will offer improvement or surgical options would offer improvement at this point?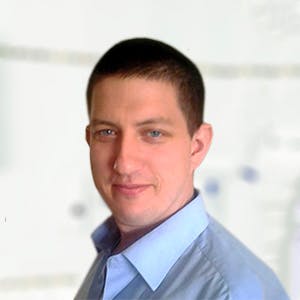 3320
Recommendations
Prognosis is always a difficult subject to discuss, especially in a patient I haven't examined; if there is a lack of deep pain sensation, the prognosis is less favourable than if there is some sensation. Each case is different and needs to be treated as such, surgery may help to stabilise the fracture but may still be unrewarding and not give the result you are looking for. You need to speak with your Veterinarian about Paco's specific case and his specific options. Regards Dr Callum Turner DVM www.acvs.org/files/proceedings/2012/data/papers/190.pdf
Add a comment to Paco's experience
Was this experience helpful?
Shappie
German Shepherd
5 Months
0 found helpful
Hlo doctor...My dog met with an accident and got his spine fractured.He is not able to move his both back legs but he is able to move his tail.Does my dog need surgery or any other treatment?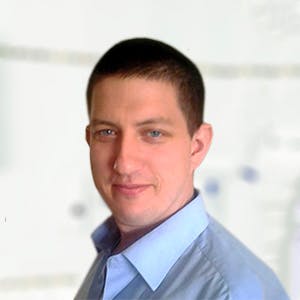 3320
Recommendations
It is not an easy question to answer whether or not Shappie requires surgery; a physical examination, reflexes and a series of x-rays would be required to see if he is suitable for surgery. Spinal injuries vary from case to case and may cause a lot of collateral damage to the spinal cord; if you haven't already, visit your Veterinarian for an examination. Regards Dr Callum Turner DVM
Add a comment to Shappie's experience
Was this experience helpful?
Taashi
german shepard
Under 1 year
0 found helpful
Has Symptoms
Semi immobility of the hind legs.
Medication Used
neurokind Pet syrup, encephabol syrup,
Found a GSD lying immobile on the road two months ago and after a visit to the vet and the lateral x-ray she was diagnosed as having distemper and treated. She has recovered complete movement in her front legs but her hind legs did not have much movement. Her right leg has more sensation than the left and her spine was curved at an angle. She is otherwise doing great and improving every day.
Finally NOW after my insistance a VD x-ray was done not under sedation which showed the fracture which has fused but at an angle. According to the vet there is compression of the nerves on one side of her back because of which there is very little sensation in the left leg. Have been doing lateral passive physiotherapy on her. Her tail moves and her right leg trembles and her left leg stiffens and moves sometimes. One vet has said no surgery possible and the other has yet to give an opinion. Please tell me if she can walk. I could not find a way to attach the x-rays.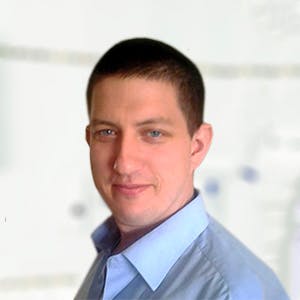 3320
Recommendations
We do not have a feature for uploading images as many times the quality of images is not sufficient to make a diagnosis and with pictures of lumps and bumps may look different due to camera angle, lighting, camera resolution etc… With any German Shepherd (especially in cases when they are presented as being immobile), spinal x-rays at both recumbencies would be best practice due to German Shepherds being prone to spinal issues due to breeding. Spinal fractures may be corrected with surgery, but this is dependent on the skill of the surgeon and the time frame from injury; many times surgery may be unrewarding if there has been long term compression of the spinal nerves. For a second opinion of the x-rays you may try PetRays where a board certified Radiologist will give a report. Regards Dr Callum Turner DVM
http://petrays.com/
Add a comment to Taashi's experience
Was this experience helpful?
Cash
Lab/Mastiff mix
7 Months
-1 found helpful
Medication Used
Trazodone - oral (100 mg)
Methocarbamol (500 mg tablet)
My puppy Cash got run over by a UTV yesterday evening, and after taking him to an emergency clinic, they told us he has a fractured lumbar vertebrae.(I think L5? but I'm not a veterinary expert so I have no idea for sure). He was sent home with his medications and we are trying some at home care for now because the closest orthopedic surgeon for him (that they fully recommended) is about 2 hours away from where we live, and we do not have thousands of dollars to get him the MRI and surgery they want him to get. For now, we are confining him to his crate and leaving puppy pads underneath him. He doesn't want to go to the bathroom inside the crate, but when we carried him outside he wouldn't go either. He peed a little almost immediately after putting him back in the crate. I am just trying to figure out if it is worth it to go ahead and try to scrape up money for a surgery? Because the at home care without surgery seems like the more painful approach. I just want him to get better. He wants to get up and play but he knows he can't as it hurts him too much.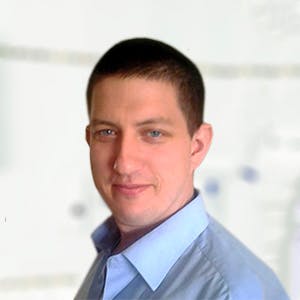 3320
Recommendations
Spinal injury (how you are explaining) it would be best to have the surgery (depending on the opinion of the Orthopaedic Surgeon - I haven't examined Cash) as Cash is a puppy with the rest of his life in front of him; stabilising the fracture (and the spine where appropriate) would be the best solution long term, however there are no guarantees that the surgery would result in a satisfactory resolution. It may be best to visit the Orthopaedic Surgeon to examine Cash and check the x-ray to give you a better idea of the possible outcomes after surgery based on their findings. Regards Dr Callum Turner DVM
Add a comment to Cash's experience
Was this experience helpful?
Frankie
French Bulldog
1 Year
-1 found helpful
Medication Used
Rimadyl, Docusate Sodium & Clavamox
after coming home from dinner on July 4th I found my 1 yr old french bulldog with a stiff swollen neck and in a lot of pain no wailing, just heavy breathing and little to no energy, he was like this for 3 days, I took him for x rays and found what appears to be a hemi vertabrae. it is now 7/19 he finishing his prednisone RX but I am noticing lamenesses in his hind legs he pees and poops regularly over all he back to normal except his walk. should I wait to full 8 weeks of cage rest? will this resolve? X-rays show no fractures of dislocations.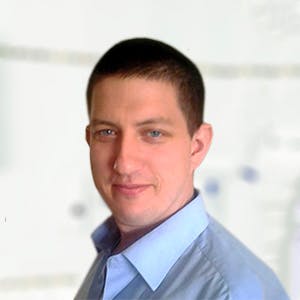 3320
Recommendations
French Bulldogs are susceptible to hemivertebrae, treatment and prognosis is dependent on the severity; medical management is usually attempted first, but if unsuccessful surgical intervention would be required. Whilst cage rest is important, it is important for your Veterinarian to assess the severity regularly, especially when treatment is coming to an end. Another visit may be useful and another x-ray to compare any spinal compression over the past week or so. Regards Dr Callum Turner DVM
www.vetary.com/dog/condition/hemivertebra-
Add a comment to Frankie 's experience
Was this experience helpful?
Millie
Goldendoodle
1 Year
0 found helpful
My 1-year-old puppy Millie suffered a fracture to her spine 4 weeks ago, right in the middle of her back on her 7th or 8th vertebrate. She had deep nerve pain, which made her prognosis positive. She received emergency spinal surgery that evening from a highly recommended veterinary neurosurgeon in our area, who said that we could expect her to be "running and jumping" in 4-6 weeks. After surgery, she was boarded for 3 weeks at a veterinary physical therapist, where she slowly began walking again on an under-water treadmill every day.

She has just come home this week, and I hate to admit that I'm feeling discouraged...

She is walking, though irregularly...she topples over quite frequently and her hind legs randomly splay out in all directions like though she has no control over them. Her hind legs are VERY slippery (especially on hard floors), so I got her some rubber booties which seem to help somewhat. But she is a puppy, and still wants to run like a puppy...and when I take her outside, she starts to try to jump and run like usual, and she topples over. Tonight, when I was putting her to bed, I tried to gently rub her hind legs and she bared her teeth at me in obvious pain. It's been weeks since the surgery and she's not on any pain medicines anymore. Is this normal? Is something wrong? I think she may be getting more exercise here with me than she did in a kennel at the physical therapist (we may be over-doing the exercise)...so are her muscles just sore, or is this something serious?

Also, is it normal for a dog to still be having so much trouble with movement 4 weeks after this kind of surgery? What can I expect with recovery moving forward? And should I only be walking her on a leash to prevent over-exercising her? What is the appropriate amount of exercise to help her build strength without over-doing it?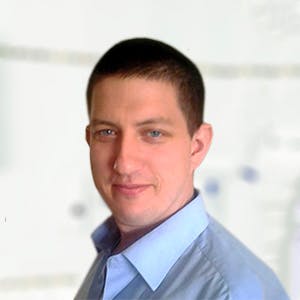 3320
Recommendations
All of these questions should have been covered by the Physiotherapist when they told you the aftercare that Millie needed when you picked her up; each case is different, but generally if a dog is unsteady on their feet (especially after this surgery), rest should have been stressed to you along with small regular walks on the lead and to not allow running or jumping around. Four weeks is a short period of time, think about a fracture of a human arm; usually a cast stays on the arm for a minimum of six weeks and sometimes as long as twelve or more. If you are noticing pain (showing teeth etc…) it would be worth speaking with your Veterinarian to get some pain medication; also it is important to keep activity restricted, another x-ray may be required to see Millie's progress. Regards Dr Callum Turner DVM
Add a comment to Millie's experience
Was this experience helpful?
Dale
Jack Russell Terrier
4
0 found helpful
Has Symptoms
Swollen neck, sleeps alot, sore
My little dog was shook by the neck by a big dog. This was 3 days ago. I took him to the clinic but could not afford xrays. I dont know how to tell if he has any spinal cord/neck injuries. He has started to walk some but i can tell he is still in pain. I know his neck is swollen but how do i tell if it is broke or not. Please help.

Tracey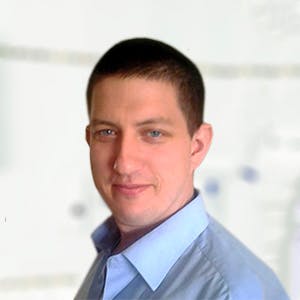 3320
Recommendations
We are unable to determine the extent of the spinal injury without x-rays and it would be unethical to suggest any manipulation of the spine to 'feel' for any break or anomaly as this may cause further damage. Whilst I sympathise with financial problems, x-rays are the only step forward before anything else may be suggested as we do not want to risk causing more damage; until then you need to restrict Dale's movement. Regards Dr Callum Turner DVM
Add a comment to Dale's experience
Was this experience helpful?
Rusty
Australian Cattle Dog
2.5
0 found helpful
my dog was hit by a car 8 weeks ago and received a fracture of spine near his tail. He is doing much better and we have weaned his meds to every 12 hours. He is taking Carprofen 100 mg, Tramadol 50 mg and Gabapentin 100 mg. Question is what should the next step be in weaning him off of meds yet keeping him comfortable?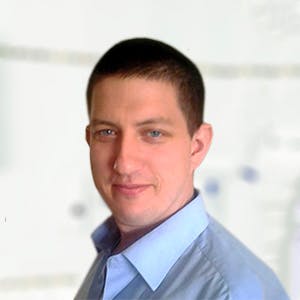 3320
Recommendations
Reducing pain management should be something you discuss with your prescribing Veterinarian as there is a fine balance between keeping a patient comfortable and reducing the dosage. I would start to reduce the dosage of Tramadol first as it is the strongest; but again, I would recommend you speak with your Veterinarian as I haven't examined Rusty and he may require another x-ray prior to reducing his pain management to check on healing etc… Regards Dr Callum Turner DVM
Add a comment to Rusty's experience
Was this experience helpful?