What are Hookworms?
Hookworms are a widespread source of illness in dogs, most commonly contracted by eating the feces of infected animals or food contaminated with the parasite. The worms are able to invade the skin through direct contact, causing severe itching and rash. Hookworms make their way to the digestive tract and feed by latching on to the wall of the small intestine, sucking the animal's blood. Due to their highly mobile nature, they can burrow through nearly any tissue and can be found throughout the body, causing complications and discomfort. Adult dogs may harbor worms without any symptoms, as their fully developed immune system can suppress the parasites to the degree that they are unable to cause clinical harm. However, these dogs often pass the worms on to puppies, who are more seriously affected. Evidence of hookworm infection in young dogs can include anemia, tarry stools, weakness, and weight loss. See the veterinarian immediately if your puppy presents with these signs, or you suspect your adult dog has acquired hookworms.
Hookworms are parasitic nematodes colonizing the skin and digestive tract of dogs. Often acquired by puppies, this condition poses a serious threat to the health of juvenile dogs if left untreated. Older dogs are also susceptible, and may transmit the worms to people if not identified and treated.
Book First Walk Free!
Symptoms of Hookworms in Dogs
Weight loss
Increased appetite
Anemia
Dark, tarry stool
Weakness and lethargy
Causes of Hookworms in Dogs
Infection with roundworms
Types
Ancylostoma canium (tropical)
Ancylostoma braziliense (Florida to South Carolina)
Uncinaria stenocephala (Canada and Northern US)
Diagnosis of Hookworms in Dogs
Owners who notice gastrointestinal distress in their puppy, weight loss or lethargic behavior should contact a veterinarian immediately. If the dog in question is older, symptoms may be intermittent or very mild. If there is any doubt, a stool sample can be taken to your veterinarians office for evaluation.
A veterinarian will place a drop of water on a sample of your dog's feces and examine it with a microscope. The eggs will float to the surface of the water and be easily detected. Occasionally, a puppy may become seriously ill before passing any eggs. This usually occurs when the mother is infected, and passes the parasite to her offspring through her milk. Secondary infections are of concern at this young age, and the worms are usually discovered after the death of the puppy.
Treatment of Hookworms in Dogs
The primary treatment for hookworms is an antiparisitic, usually fenbendazole, moxidectin, or pyrantel. This treatment is administered orally for around 2-3 weeks. Other treatment that may be given includes IV fluids and electrolytes if the dog is weak, and iron supplements for anemia.
Recovery of Hookworms in Dogs
If caught early, it usually takes around 3-5 days for symptoms to resolve following medication, and a few weeks to completely eliminate the worms. In more serious cases, recovery will involve correcting and monitoring the peripheral symptoms that result from the condition, such as anemia and weakness. As with all parasitic infections, prevention is the best approach - avoid allowing your pet to consume feces while on walks, and avoid the yards and homes of pets who have recently contracted hookworms. Wear gloves to clean up hookworm-contaminated materials, and see a doctor immediately if you notice skin irritation or gastrointestinal symptoms yourself.
Hookworms Questions and Advice from Veterinary Professionals
Sonny
Boxer
4 Months
0 found helpful
I have a 4 month old Boxer, I was about to buy, from Breeder, after the dog got the health certificate, from the vet. The vet found two eggs, in fecal matter and was put on medicine and would be, rechecked next week. I understand, if I purchased the puppy, I would need to have him re-examined, by my vet. I am now hesitate, in purchasing the puppy, but want to get the dog. Should I be hesitant, or take him and make sure the hookworm situation is cured, with my vet. I write this, as I had to put down my Boxer, three weeks ago and now just want, a healthy puppy and not have any health issues, with new dog, any time soon.
Add a comment to Sonny's experience
Was this experience helpful?
Lily
Border Collie
1 Year
0 found helpful
My girl was diagnosed with hookworms by her vet. They gave us a 3 day treatment of panacur. She has started showing her true self but is still weak. She barely eats. We are going on day 5 after diagnosis. How long before I can expect her to start eating normal again? She's barely eating anything. Thank you.
Our 12 week old pup is recovering from whip and hook worm infestation. She was hospitalized for 3 days. She is now home and I have been giving her nutrical paste. It has been helping stimulate her appetite. She is very weak still but very slowly improving. Hope this helps.
Add a comment to Lily's experience
Was this experience helpful?
Bruno
pit mix
2 Years
0 found helpful
I adopted a 2 year pit boxer mix from my local SPCA in April and was told he was treated for hookworms at the last shelter he was at. Well I was unaware that one dose is not enough until I took him to the vet and they told me he most likely still had hookworms. Dealing with my own medical issues and working terrible hours (along with hardly any cooperation from the SPCA), he just started on his medicine today. Since it has been 3 months since I have gotten him (and who knows how much longer he had this before), about how serious could his current condition be? I'm terribly worried because of how tired he is, he is usually so energetic and is nothing like himself now. It seems as though he has mange as well based off of my expert Googling, and as of yesterday he's having issues with his left eye. Are all of these issues connected to his hookworm infection?
What did you find out? I have a new puppy 14 weeks old and she has the exact symptoms. Vet can't figure it out! Anything you know would be very much appreciated! Thank you!
Add a comment to Bruno's experience
Was this experience helpful?
Oakley
French Bulldog
6 Months
0 found helpful
Has Symptoms
Hacking cough - persistent
We just got our new puppy about a month ago. She is a 5 month old French Bulldog.
She had a cough when we got her and she came with antibiotics and cough med.
finished those and the cough went away for about 2 weeks.
She started coughing again. It's a hack sounding cough as if something may be stuck in her through. Day 5 I decided to take her to vet as she was coughing then vomited up a bookworm.
Confirmed at vet. We are on a treatment for 3 days then we are to repeat the med again for 3 days in 3 weeks.
Her cough is still pretty bad. We are only on day 2. I expect it to still be there but it's truly concerning me as I feel terrible. She's crazy hungry and eats and drinks well. She's always been a very mellow puppy so I'm wondering if this was going on from the start.
My question is - how long should we expect her to have this hacking cough? When should I become worried that something more is wrong or the meds aren't working? She's had this cough for about a week now.

Thanks for any advice you can give.

One worried Frenchie mama!
What did u find out? My puppy has exact symptoms!
Add a comment to Oakley's experience
Was this experience helpful?
Ollie
Mixedbreed
5 Months
0 found helpful
I treated my puppy with a liquid medication today and didn't realize it was only for roundworms. However, he has hookworms. Would it be okay to give him a pill tomorrow for the hookworms?
Add a comment to Ollie's experience
Was this experience helpful?
Wally
Bernedoodle
4 Months
1 found helpful
My 4 month old Bernadoodle has had hookworms since his first vet visit at 8 weeks. He's gone through 3 full rounds of Paracure and it's still there. Our vet said she's never seen this before and suggested we get him Advantage Multi since it sounds like a severe case of hookworm. He had loose stool/diarrhea for a week but the vet gave him a shot and prescription meds so that seems to be getting better although he hasn't pooped in the two days since then. We have him on a bland diet of chicken and rice and he seems starving all the time.

We're mostly concerned because he has a cough and sometimes sounds like a pig snorting. It seems as though the Hookworms may have traveled to his lungs. The vet said they must have traveled through his tissues/muscle. He also seems to move around a lot when sleeping to find a comfortable position. I'm not sure if that's related or normal.

Does this mean it's very dangerous? He has a ton of energy and is still eating/drinking since he started taking the pills for the diarrhea but I'm concerned about it spreading.

Thanks!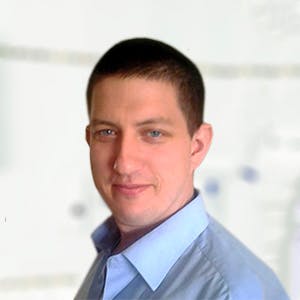 3320
Recommendations
Only certain types of parasitic worms will migrate to the lungs in dogs (not all worms migrate), however Panacur (fenbendazole) is a good all round treatment for all types of lungworm which affect dogs. Without examining Wally I cannot confirm whether lungworms are the cause of the coughing or which types of eggs are found on a faecal floatation test. Regards Dr Callum Turner DVM www.msdvetmanual.com/respiratory-system/lungworm-infection/overview-of-lungworm-infection www.msdvetmanual.com/dog-owners/lung-and-airway-disorders-of-dogs/lungworm-infection-in-dogs
Add a comment to Wally's experience
Was this experience helpful?
Maverick
Bull Terrier
1 Year
1 found helpful
Hi . My bull terrier had a fit 3 days ago and spent the night in the vet..3 days later he has gone deaf!!! He has now being diagnosed with a sever infestation of hookworm . What are his chances of getting his hearing back?. He had no symptoms at all before this.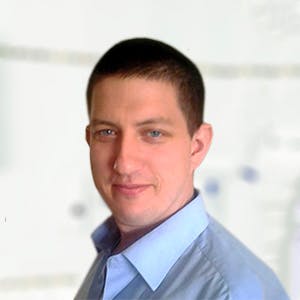 3320
Recommendations
I cannot see a direct connection between the hookworms and Maverick going deaf, the onset of a loss of hearing may be related to the seizure; I am unable to give you any guarantees that Maverick will regain his hearing, it depends on the specific precipitating factor. I would discuss this with your Veterinarian as they have examined Maverick and have an idea about his condition. Regards Dr Callum Turner DVM
Add a comment to Maverick's experience
Was this experience helpful?
Conner
Mix
5 Years
-1 found helpful
My newly rescued 5-yr old pup has hookworms and on medication. He has separation anxiety and constantly wants to lay on my 7 yr old son's lap and on my son's blanket. Should I be concerned about his type of contact until his worms are gone?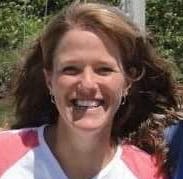 1611
Recommendations
Thank you for your email. Hookworms can be passed to people, through fecal-oral contact. I'm not sure when he was diagnosed, what type of medication, or for how long the medication has been given, but it would be a good idea to take a recheck fecal sample to your veterinarian and make sure that the parasites have been cleared. In the meantime, good hygiene tends to prevent people from getting these infections.
Add a comment to Conner's experience
Was this experience helpful?
Rosie
Walker Beagle Mix
1 Day
1 found helpful
I am giving Rosie Paracure, tylan and some probiotics for treatment for Diarrhea and Hookworms and it has been more then 4 weeks of medications and still has mild diarrhea and little bleeding is there any way to get rid of the Hookworms that is still present in Rosie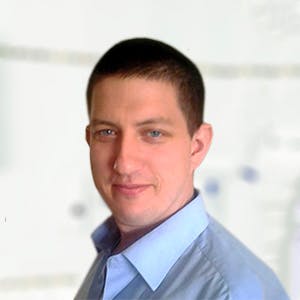 3320
Recommendations
You should have a faecal sample checked by your Veterinarian to determine whether there are still eggs present in the faeces and determine if a different course of treatment is needed; possibly the use of a different anthelmintic may be indicated if worms are still present. Regard Dr Callum Turner DVM
Add a comment to Rosie's experience
Was this experience helpful?
Winnie
Mini Dachshund
4 Years
1 found helpful
Winnie has been very tired acting the last couple of days. This morning she didn't eat and that's odd for her. She did have hookworms back in October and was treated with heavy antibiotics and wormer and was fine and I'm afraid they could be back? I gave her a basic dewormer for hookworms to hopefully hold her off until vets are open tomorrow. Are those symptoms lined up with hookworms?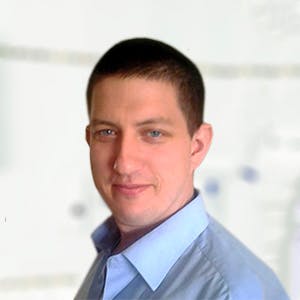 3320
Recommendations
Lethargy and loss of appetite are vague symptoms and are common with hundreds of different conditions; without examining her or her faeces I cannot say specifically what the cause is. You should monitor her for the time being and visit your Veterinarian for an examination to be on the safe side. Regards Dr Callum Turner DVM
Add a comment to Winnie's experience
Was this experience helpful?
Samson
Bernese Mountain Dog
10 Years
2 found helpful
Our dog Samson has hookworms in the soil of his yard. He has asked me to ask you how to eliminate them so he can be fully treated and enjoy his yard. There is now way to eliminate the racoons in our area as we are surrounded by pines. We live in Canada and the only non-toxic treatment isn't available here.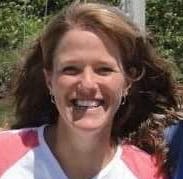 1611
Recommendations
Hookworms are spread through fecal infection, and passed if the feces is ingested. Most monthly heartworm prevention medications also treat hookworms, to keep infections from occurring. If Samson has been diagnosed with hookworms, your veterinarian probably gave a specific medication to treat the parasite, and the yard can be kept hookworm free by cleaning up any feces quickly and not letting it sit so that he can be re-infected. Hookworms are not commonly spread by raccoons, to my knowledge, so keeping the yard clean and keeping Samson on a monthly preventative that also treats for hookworms should keep things under control.
Add a comment to Samson's experience
Was this experience helpful?
Lucy
Husky/Terrier
5 Weeks
1 found helpful
I got a husky terrier puppy on Thursday the 16th and was told she was almost 8weeks. Come to find out she only 5weeks! She started not eating anything so took her to vet and they said she was infested with tapeworms roundworms and hookworms.they wormed her and gave me a pill and put her in chicken diet well now she isn't even eating the chicken I've tried everything possible but she shows no interest and you can almost see bones she is so skinny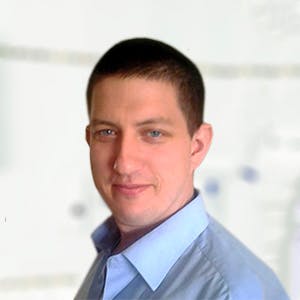 3320
Recommendations
Parasitic worms in young puppies isn't surprising and puppies should be wormed regularly throughout the first three or four months of life. It may take a while for Lucy to feel well, as large infestations of worms can take a while to pass or digest and may cause some obstructions and other problems. Ensure that she is hydrated but if you are still concerned you should visit your Veterinarian. Regards Dr Callum Turner DVM
Is there anything to do to get her to eat?
Add a comment to Lucy's experience
Was this experience helpful?
Nala
Pocket Pitbull
2 Months
0 found helpful
Has Symptoms
Not eating,weight loss,barley movin
How to get her back to normal? As in gaining her weight. Back healthy enough to stop moping around sleeping all day. Her stool is very watery and foul smelling. Her ribs and bones are very noticeable.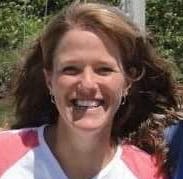 1611
Recommendations
Thank you for your email. I'm not sure, without examing Nala, what might be going on with her - she's on a dewormer and an antibiotic, but I'm not sure why? It would be a good idea to have a recheck with your veterinarian to assess her, and make sure that she is okay. If her underlying problems are resolved, she should start to gain weight and energy. Your veterinarian will be able to determine the best course of treatment for her so that she stays healthy. I hope that she is okay!
Add a comment to Nala's experience
Was this experience helpful?
Sophie
Husky
6 Weeks
1 found helpful
My husband bought be a puppy from an ad he found on facebook yesterday, this was our first time buying any pet. Our puppy is 6 weeks old, which we now found out that is younger than recommended for puppies to be separated from their mom. I noticed the puppy had very foul smelling farts and a couple fleas so i took her to vet later that afternoon. Before we got to the vet she threw up and a had very loose stool in the car. The vet said it could possibly be because of the car ride and that the puppy might have been scared. I was told she was too young to be given anything for the fleas and just to do a Dawn bath, and that she has Hookworms/Roundworms. They gave her a dose of meds orally, and scheduled another appointment for her boosters in 3 weeks. I am a new pet owner so I am not sure if there is something else i should be concerned about or if the vomit and stool was not due to the car ride?? When we got home she ate a good bit and drank water and Throughout the night she had 3-4 bowel movements and they were not as loose. I have 4 kids so I would like a peace of mind. Will that one dose of medicine completely get rid of the worms and how long does it take for the worms to be completely gone? Also, is there a faster way to get rid of the fleas?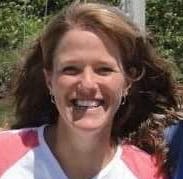 1611
Recommendations
Thank you for your email. Congratulations on your new puppy! Hookworms and roundworms are quite common in puppies, and easily treated. A fecal should be rechecked in 2-3 weeks, and a second and third dose of dewormer is often given at 2-3 week intervals. Puppies are quite susceptible to Parvovirus, so you should monitor the vomiting and diarrhea and see your veterinarian if Sophie is lethargic or continues to vomit or have diarrhea. There is a product called Revolution for fleas and heartworms that can safely be used in pups greater than 6 weeks and 5 pounds - if your veterinarian doesn't carry that product, they can write you a prescription for it. I hope that everything goes well with her!
Add a comment to Sophie's experience
Was this experience helpful?
Ted
Labradoodle
3 Months
0 found helpful
My three month old puppy has had hookworms since we got him at 10 weeks. He has been treated by a vet since that time and has been on medication to rid him of the worms. He has since been diagnosed with parasitic giardia as well. We have gone one course of treatment (10 days) for that as well. Today we got the news he still has hookworms AND giardia. This has become very frustration (not to mention expensive re meds) Is this typical to be treated so long and STILL have the hookworms?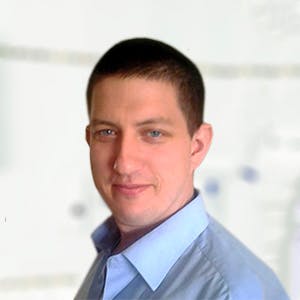 3320
Recommendations
It is important to make sure that Ted isn't being reinfected with hookworms or the giardia; sometimes giardia can be difficult to treat and may require additional doses. You should be giving Ted a regular anthelmintic to control worms and a ten day course of fenbendazole to treat giardia. Regards Dr Callum Turner DVM
Hi, my five month old puppy Gozmo suddenly started vomiting about two days ago and wouldn't eat at all. Now I assumed he'd just gotten into the trash because he had a habit of that and gave him some stomach medicine we previously purchased. But as the second day came around his stools get really really loose and he was extremely lethargic. And today he won't be even get up for the bathroom, he just goes on his self. In this stool I noticed no stool at all just some brown liquid and a large amount of worms. He has a cough as well and is breathing quite heavy. I am not able to take him to a vet because of the cost so I am unsure of what to do.
Add a comment to Ted's experience
Was this experience helpful?
Kiara
Golden Retriever
10 Months
0 found helpful
My dog has hookworms accdg.to vet and was admitted today.vet says they will deworm and give antibiotics to her.she also has dextrose.how long will it take for her to recover?yesterday she did not eat.vomits 3 times today ang poop watery maroon color and has foul smell.so i decided to bring her to vet.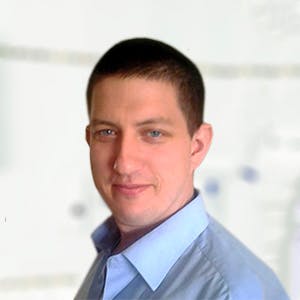 3320
Recommendations
It really depends on how Kiara responds to treatment, it sounds like she has a severe case of hookworms and may require a few days as an inpatient to recover; fluids, antibiotics, anthelmintics along with supportive care is required. Once your Veterinarian feels that Kiara is stable enough, they will discharge her for care at home. Regards Dr Callum Turner DVM
Add a comment to Kiara's experience
Was this experience helpful?
Fat Fat
Small mixed breed
3 to 4 months
1 found helpful
I had 2 puppies and one of them died a few days ago. At first we thought parvo because she wouldn't eat or drink, throwing up and didn't want to get up. We gave both of them a 6 n 1 shot. Now Fat Fat is getting sick also. Some one told us about hook worms so we went and bought a de wormer and gave it to her last night. She seams to be a little better but still doesn't want to eat. How long unroll she will start eating again!! Should I get puppy formula and force her to drink it so she doesn't get dehydrated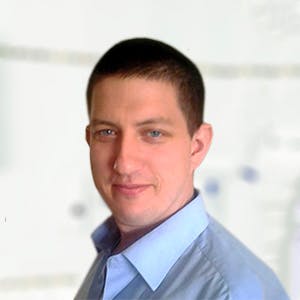 3320
Recommendations
Parasites are a commonly overlooked aspect of pet ownership, puppies especially may have worms and should be given an anthelmintic when being brought into a new home; additionally monthly worming as well as flea and tick treatment is important to ensure that they stay parasite free. If Fat Fat isn't eating at all it may be attributable to an intestinal obstruction, infection, foreign object, poisoning among other issues; you should try syringing water with unflavoured Pedialyte into the mouth to see if that will help. If Fat Fat isn't eating by Monday morning you should visit your Veterinarian. Regards Dr Callum Turner DVM
Add a comment to Fat Fat's experience
Was this experience helpful?
Rigby
Great dane
8 Weeks
-1 found helpful
Has Symptoms
Laying around not eating or drinking diarrhea
My puppy went to the vet today and the doctor said he has a server case of hookworms he has been acting fine until today and today he want eat or drink should I force food and water down he just lays around he can't stand up my vet gave him wormer and sent more worker home to give Monday and Tuesday but really didn't say if my puppy would make it or not he said he needs a blood transfusion but that's really expensive and I'm a single parent so is there anything specific i can do or try to help him get his strength back and help me live any advice is so greatly appreciated my daughter would be so hurt if we lost our sweet puppy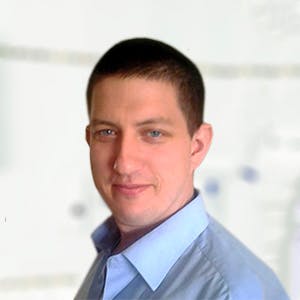 3320
Recommendations
In severe cases when there is anaemia, a blood transfusion may be required to help support recovery during treatment since a dog may still bleed after the parasites have died; treatment for hookworms is with an anthelmintic and is repeated again within two to four weeks, supportive care may also be required like blood transfusion, fluids etc… It is important to encourage Rigby to eat and drink, you can do this by mixing some smooth wet dog food with water and giving it by syringe little by little. Otherwise, it is a case of waiting to see an improvement in condition. Regards Dr Callum Turner DVM
Add a comment to Rigby 's experience
Was this experience helpful?
wilbur
Mini dachsund
4 Months
0 found helpful
I just found out that my dog tested positive for hook worms and is a puppy. He has been sneezing for 2 months now and I just got the news now. How serious is this?! I want to get his medicine today but I can't until am because the vet place is closed.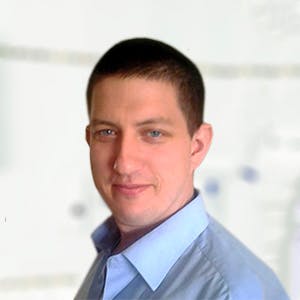 3320
Recommendations
Hookworms are quite serious, but Wilbur should be fine until the morning; it is only life threatening if he is weak, lethargic or in pain. Visit your Veterinarian's Office and follow the instructions on the product offered to you (there are many types). Regards Dr Callum Turner DVM
My dog has been having watery stool for the past few days is eating and drinking just fine. I notice yesterday that she had blood in her stool. The stool is horrible and it smells bad. She has had her Provo shot, can you please tell me what I should do
Add a comment to wilbur's experience
Was this experience helpful?