What is Hyperparathyroidism?
Hyperparathyroidism is 50% more likely to occur in Keeshonds than any other breed. It is important to catch hyperparathyroidism early, as it will improve recovery. Unfortunately, symptoms of elevated blood calcium are slow to manifest and may be difficult to detect. Keeshond owners in particular should monitor their dog's behavior carefully.
Hyperparathyroidism is a condition in which over active parathyroid glands produce abnormally high levels of parathyroid hormone (PTH). The parathyroid glands regulate the blood's calcium and phosphorous levels, and over activity leads to increased blood calcium levels.
Hyperparathyroidism Average Cost
From 7 quotes ranging from $3,000 - $10,000
Symptoms of Hyperparathyroidism in Dogs
Increased urination
Increased thirst
Decrease in/lack or appetite
Enlarge parathyroid glands
Sluggishness or malaise
Vomiting
Urinary stones
Stupor
Coma
Bone fractures
Top
Causes of Hyperparathyroidism in Dogs
Primary Hyperparathyroidism
Primary hyperparathyroidism is an endocrine disorder caused by a tumor in the parathyroid gland and leads to an increase in blood calcium levels, or hypercalcemia. It is most commonly caused by a benign tumor. Primary hyperparathyroidism is more likely to occur in older dogs.
Secondary Hyperparathyroidism - Nutritional
Nutritional secondary hyperparathyroidism is a form of malnutrition caused by a deficiency of calcium and vitamin D or an excess of phosphorous. In reaction to a low calcium level, the parathyroid gland produces more PTH, causing calcium to be removed from bones. Secondary hyperparathyroidism due to malnutrition occurs in relation to diet, and commonly occurs in puppies fed a diet of entirely meat and/or organs, or any other diet with inadequate calcium, vitamin D, or an excess of phosphorous.
Secondary Hyperparathyroidism - Renal
Renal secondary hyperparathyroidism is a complication of chronic kidney disease, in which the kidneys are unable to remove phosphorous from the body and do not produce enough calcitrol, a hormone that regulates absorption of calcium in the intestines. This causes the parathyroid glands to produce more PTH, causing damage to the kidneys, brain and bones.
Top
Diagnosis of Hyperparathyroidism in Dogs
Diagnosis depends upon informing a veterinarian of your dog's symptoms and history. If your dog regularly or recently has been on an unconventional diet, particularly an all-meat diet, be sure to inform the veterinarian.
The veterinarian will conduct a comprehensive blood panel measuring complete blood count and blood chemistries in order to determine your dog's blood calcium level and PTH hormone level. The veterinarian will also conduct a urinalysis in order to measure your dog's calcium and phosphate levels and urine specific gravity. Once it is confirmed that your dog has hypercalcemia, or elevated blood calcium, the veterinarian will begin to explore the cause.
A physical examination will be conducted in order to detect possible enlarged parathyroid glands. Further, ultrasounds may be ordered to detect and identify parathyroid masses or urinary tract calculi. Radiography may be used in order to examine the dog's bone structure to measure bone density.
Top
Treatment of Hyperparathyroidism in Dogs
Primary hyperparathyroidism requires hospitalization and surgery. Removal of the tumor results in a full recovery rate of nearly 100%. An alternative method is percutaneous ethanol injection (PEI), which is a less-invasive (and cheaper) way to destroy the affect parathyroid gland(s). This involves ultrasound imaging in order to guide a needle into the gland(s) for injection. This procedure must be done by a trained specialist, and thus may not be available near you; however, PEI results in a quicker recovery time than surgery. A third option is heat ablation, in which an ultrasound guides a probe into the affected glands, and high frequency radio waves heat the gland to destroy it. Similar to PEI, this procedure may not be available near you; it is less invasive than surgery with a quicker recovery time. The success rate of heat ablation is 90%.
Secondary hyperparathyroidism is typically treated on an outpatient basis. Typically, your veterinarian will prescribe calcium supplements in order to stabilize blood calcium levels. Often, particularly in the case of renal secondary hyperparathyroidism, your veterinarian will treat your dog's kidney disease, as well as do the following in order to stabilize calcium and phosphorous levels. Your veterinarian will prescribe a low phosphorous diet. With severely high phosphorus levels, your dog will be treated with chemicals that bind to excess blood phosphorous. Calcitrol will also be given in order to increase calcium levels.
Top
Worried about the cost of Hyperparathyroidism treatment?
Pet Insurance covers the cost of many common pet health conditions. Prepare for the unexpected by getting a quote from top pet insurance providers.
Recovery of Hyperparathyroidism in Dogs
Recovery will involve some level of monitoring your dog's blood calcium and phosphorous as well as kidney functioning. In primary hyperparathyroidism recovery, decreased calcium levels can occur as a result of the removal of one or more parathyroid glands, and your dog's levels should be monitored daily until they stabilize.
If your dog has been prescribed Calcitrol, calcium levels must be monitored regularly, as there is a risk of hypercalcemia. If your dog has been prescribed calcium supplements, your veterinarian will likely recommend tapering off dosage at two weeks after initial treatment to total elimination at 3-5 months.
Overall, with proper management, prognosis for primary hyperparathyroidism is very good, and your dog has a high chance of being completely cured. However recurrence is found in 10% of patients. By contrast, prognosis for nutritional secondary hyperparathyroidism is excellent, provided your dog continues to receive proper nutrition. Renal secondary hyperparathyroidism is easily treated; however, your dog's total recovery will depend upon success of kidney disease treatment.
Top
Hyperparathyroidism Average Cost
From 7 quotes ranging from $3,000 - $10,000
Top
Hyperparathyroidism Questions and Advice from Veterinary Professionals
Dachshund
Four Years
1 found helpful
1 found helpful
How much does it typically cost to do injections to treat Hyperparathyroidism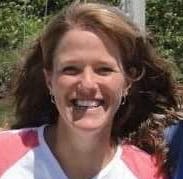 Dr. Michele K. DVM
1 Recommendations
Thank you for your question. Costs of procedures and medications can vary greatly depending on where you live, if your dog is seeing a specialist, or which injections your veterinarian is recommending. Since I do not know that information, it would be best to ask your veterinarian for a breakdown on expected costs. They will be able to give you better information since they know your dogs' situation and the medications being recommend. I hope that all goes well for your dog.
Aug. 4, 2020
Was this experience helpful?
Bandit
Dachshund
9 Years
1 found helpful
1 found helpful
Our miniature dachshund, age around 8-9 years, has been diagnosed with hyperparathyroidism, his blood calcium ( corrected is 15.7) and his PO4 is 5.4. He drinks a large amount of water, urinates a lot, dilute urine, incontinent recently. He does not have any other symptoms, eats well and always ready to eat, no vomiting. He is perky and active. A sterile urine specimen was obtained yesterday and being sent out for culture. He has a swollen lymph node above right shoulder and a hard lump left anal gland.
April 25, 2018
Bandit's Owner
---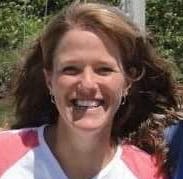 Dr. Michele K. DVM
1 Recommendations
I'm sorry that Bandit has been diagnosed with that disease - I'm not sure what your questions is? Hyperparathyroidism is typically a treatable condition in dogs, depending on the cause, and may require frequent monitoring of blood values and communication with your veterinarian. I hope that all goes well for him!
April 25, 2018
Do you recommend the very pricy test to check Bandit's parathyroid?
Was this experience helpful?
Hyperparathyroidism Average Cost
From 7 quotes ranging from $3,000 - $10,000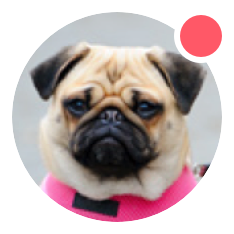 Need pet insurance?