What is Hyperphosphatemia?
Most phosphorous is stored in the bones, but a small percentage circulates in the blood-normally no greater than 6.0 mg/dL. Its role is in muscle contraction and nerve function, but levels of phosphorous are controlled by the kidneys under the parathyroid hormone (PTH). This hormone prevents levels from rising too high, so if the phosphorous levels are high in your dog, there is likely something wrong with their kidneys.
Hyperphosphatemia can happen to any dog of any age, but is most commonly seen in adolescent or elderly animals. It can be fatal in chronic cases and should be treated as such, but is never the exclusive cause of your dog's ill health.
Book First Walk Free!
Symptoms of Hyperphosphatemia in Dogs
Hyperphosphatemia is always a marker of an underlying disease because elevated levels in the blood are considered a symptom itself. By itself, it will not cause any clinical symptoms. However, in chronic cases with high phosphorous levels, you may see:
Excessive thirst
Excessive urination
Muscle tremors
Muscle wasting
Seizures
Decreased bone density
Types
Hyperphosphatemia manifests as either an acute or a chronic case.
It is rare for the acute cases to create long-standing problems as these are most commonly caused by adolescent growth spikes. However, if the cause was due to poisoning, parasites or trauma, it is vital to get your pet to a veterinarian for treatment of the underlying cause.
In chronic conditions, symptoms will be manifesting over a long period and will give a better idea of the underlying cause, but will more severely affect their health and will present with more symptoms which may be alarming or dangerous in nature - as with muscle spasms and seizures.
Causes of Hyperphosphatemia in Dogs
The most common causes of this disease varies depending on the dogs age.
In older dogs, it is most commonly caused by renal failure, intracellular malfunction, a malfunctioning thyroid gland resulting in a decreased production of the parathyroid hormone or overactivity of the gland which results in weight loss and muscle wasting. It may also be linked to diabetes.
In adolescent dogs, it's often due to increased intestinal absorption decreased renal absorption. It should be noted that phosphorous levels in young dogs - especially of large breeds will sometimes be greater than in adults because phosphorous is used to facilitate bone mineralization (hardening). This is normal.

In all age groups, it can be caused by dehydration, parasites, trauma, or poisoning caused by raisins or an excess of vitamin D.
Diagnosis of Hyperphosphatemia in Dogs
If your dog is displaying twitchy muscles, drinking an inordinate amount apart from environmental factors or is increasingly lethargic, it's important to get them to a veterinarian office. Be certain to give a thorough history of any symptoms to your veterinarian including duration and additional diseases if applicable. Your veterinarian will then conduct a physical exam to determine what organs have been most affected.
In doing a diagnostic analysis, your veterinarian must first determine that your dog, in fact, has high phosphorous levels. This is typically done with a CBC or complete blood count, followed by a serum biochemistry panel and urinanalysis. It should be noted that an exacerbatory factor for hyperphosphatemia include problems with intracellular uptake of phosphorous. If a large number of blood cells die (hemolysis) during or after the blood sample is taken, these cells will release the mineral into the blood serum and therefore have the potential to give a false-positive high reading of phosphorous. For the pet owner, this means that more samples may be necessary to determine actual readings because hemolytic samples are not representative. The importance of this will matter most if your dogs readings are borderline.
Treatment of Hyperphosphatemia in Dogs
High levels of phosphorous due to malfunction of the kidneys or a decrease in the volume of plasma won't necessarily be of clinical significance. Treatment will depend a great deal on the cause of the hyperphosphatemia. If your dog has decreased parathyroid hormone levels, your veterinarian will discuss thyroid treatment and hormone therapy.
If the problem stems from renal (kidney) problems, this will first be treated with aggressive fluid therapy followed by a low phosphorous diet to treat a dog with chronically high phosphorous levels. It's also possible your veterinarian will prescribe phosphate binders to link free-floating molecules. Phosphorous and calcium bind to create your dog's bones, so in a dog with high levels of phosphorous, it is possible they will also need to minimize calcium intake. This is especially true of chronic cases because calcium binding with phosphorous in extraskeletal tissue can result in tissue mineralization. This can be fatal.
Recovery of Hyperphosphatemia in Dogs
Visit your veterinarian regularly for checkups to evaluate treatment efficacy. This will usually include giving additional blood samples. Give your dog plenty of quiet and time to recover from an episode of high phosphorous levels. If the underlying cause was an acute case of Vitamin D over supplementation or ingestion of grapes or raisins with minimal damage to their renal system, your dog is likely to recover quickly. If your dog has a chronic condition involving their thyroid gland, renal retention, diabetes or cancer, your veterinarian will discuss a long-term prognosis and management program with you.
Hyperphosphatemia Questions and Advice from Veterinary Professionals
Gizmo
Brussels griffon
13 Years
0 found helpful
Our senior fur son was in end stage kidney failure two months ago. After 4 days of aggressively fluid therapy, a severe change in diet (everything he is given to include his food and snacks are all approved and deemed to be safe for a dog with renal failure), addition of plant-based kidney care regimine and at home IV fluid therapy all of his levels have managed to decrease to within normal range except for his phosphorus level. He is on a phosphate binder but it doesn't seem to be working. He is beginning to experience all the symptoms listed in hyperphosphatemia! Our most recent trip to the vet our veteranarian diagnosed our little guy with high blood pressure and put him on a very low dose of blood pressure medication. I don't think his BP is the problem! I think it is the high phosphorus levels she is not addressing! What can I do at home for our pup to help with this condition? Should I eliminate certain foods or add something to his all organic kidney care diet? I can't stand seeing him have tremors, fall down or have another siezure! Any advice would be greatly appreciated.
Add a comment to Gizmo's experience
Was this experience helpful?
Bella
Toy or Miniature Poodle
5 Years
0 found helpful
Hi. I got my dogs blood work history from 6/2/18 for her insurance. I am not noticing the phosphorus levels say 6.5 high from a range of 2.5-6.0. The vet never mentioned anything was wrong with her on th chart it says "insignificant". Should I be worried? I have a 5 year old toy poodle and she seems perfectly fine. I am just concerned reading the results from a few months ago. Please help!!

Read more at: https://wagwalking.com/condition/hyperphosphatemia
Add a comment to Bella's experience
Was this experience helpful?
Spike
Miniature Pinscher
14 Years
0 found helpful
Has Symptoms
tremors, muscle wasting, no food
Canine 14 yo diabetic and CRF. 100cc 2 times daily. 1) will hydration allow the phosphorus levels to go down (15 level) 2) I read that you want to limit calcium; so no cottage cheese? I think one of the meds was cerenia (?) for nausea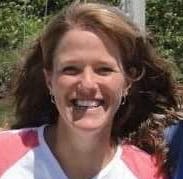 1611
Recommendations
Diabetes and CRF are difficult diseases to control, and I cannot give you a valid answer to your questions without knowing more about Spike. It would be best to ask these questions of your veterinarian, as they know him, are aware of his situation and will be able to give you an answer knowing his health status. I an say that SQ fluids don't decrease phosphorus, but Aluminum Hydroxide will if given with food.
Add a comment to Spike's experience
Was this experience helpful?
Dolly
Golden Retriever
4 Months
0 found helpful
Hello, my puppy is almost 4 months and for 1 1/2 month we deal with symptoms of uti, first time the vet found bacteria but not on reoccurring one now. She acts like a very normal puppy except this frustrating problem.
"P": repeat cbc- anemia. Today hct was 29%, was 34 % on 4/21 profile- t. protien 4.1 and phos elevated 9.6 (age?)
ua and urine culture to lab via cysto
ultrasound guided cysto- thickened bladder wall with defect dorsal was that moved (sucked towards syringe) during cysto and left comet like effect scheduled abdomenal and echo with consult for tuesday with animage
start marbofloxacin (safer than baytril for young dog). Lab results: urine culture negative us- hematuria rbc 3+, RBC 21-50 hpf on bacteria , crystals or wbc
usg 1.030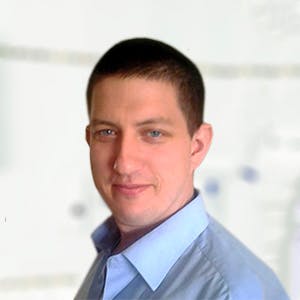 3320
Recommendations
Blood in the urine may be an incidental finding due to cystocentesis; the defect is concerning but it should also be considered that this breed is predisposed to ectopic ureters and should be checked for during ultrasound or an intravenous pyelogram. The increased phosphorus may be due to a fast growing medium to large size dog. You should see what the findings are when you have the consultation with the Specialist. Regards Dr Callum Turner DVM
Add a comment to Dolly's experience
Was this experience helpful?
Snickers
Sheltie
10 Years
0 found helpful
Has Symptoms
Vomiting, Diarrhea, lethargy
I have three dogs that have all gotten sick about 5 days apart. Vomiting lots of mucous, diarrhea and lethargy. All were dehydrated. Their liver and kidney numbers were high, but creatine level was okay. Phosphorous levels were high. Each have been given fluids and anti nausea medicine and now they seem to be okay. The vet said that there levels were similar to rat poisoning. I've searched my house and yard and cannot find anything (I have never used rat poison and my cleaning products are pet-safe). The only things I found were some driveway salt that I had tracked in and some water softener tablets that had spilled when I was filling the tank. What else should I be considering?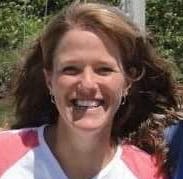 1611
Recommendations
Thank you for your email. Since all three dogs were affected, something that they ingested seems likely. The lab values that you have given don't really narrow anything down, and I'm not sure what else was in the lab work that would indicate rat poison. I would do a really thorough search for ANYTHING that they might have eaten, as the primary problem for them from what you have described seemed to be vomiting and diarrhea to the point of dehydration and loss of organ function. I hope that they recover well.
Add a comment to Snickers's experience
Was this experience helpful?
Otis
Bali dog
4 Months
0 found helpful
My four month old puppy presented with vomiting after each meal, then no interest in drinking or eating some two weeks ago. The local vet found, from a blood test, parasites in the blood. Puppy was put on infusions for a week, to keep him hydrated and antibiotics. After seven days, puppy still not eating but would drink water. Urination was ok. Puppy lethargic still. An x-ray and ultrasould was done showing a twisted small intestine and an enlarged kidney. Emergency surgery was done to fix the problem but found small crystal-like particals throughout the lining of the whole small intestine. The sharp particals have caused ulcers around the area.The vet is baffled to what this is, the cause and ultimately the treatment. Any suggestions would be greatly appreciated.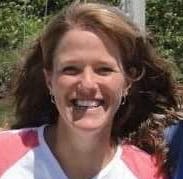 1611
Recommendations
Thank you for your email. WIthout knowing more details about what was actually found with Otis, I can't comment on what might be going on. If your veterinarian didn't take a biopsy of the area, that might be a good idea. If your veteirnarian isn't sure what might be happening with him, it might be a good idea to have Otis referred to an internal medicine specialist. I hope that everything goes well for him.
Add a comment to Otis's experience
Was this experience helpful?
Sandler
Pit Pei
3 Years
0 found helpful
Almost 3 yr old pit mix chronic vomiting, poor appetite, lethargy. Phos 11.1 Ca 7.8 Glucose 10 verified but specimen not fresh, advised to retake. Chloride 101 low and T4 1.8 normal. All other labs normal. Hearworm negative. Chronic symptoms: vomiting most every meal, only eats once per day due to choice. Several Bouts of bright red bloody explosive diarrhea lasting a week or more (last episode Sept 2017) Appears very lean but vets tell me he has moist pink gums and he's ok. I don't think so. What's causing him to not thrive and vomit all the time? Food choices have been: boiled chicken, hamburger meat with rice, Cesar wet food tubs, Alpo Chophouse, and won't eat anything else. I've tried all the best available foods Royal Canin sensitive digestion, Blue Buffalo, ProPlan, and grain free varieties. He's very picky, won't eat.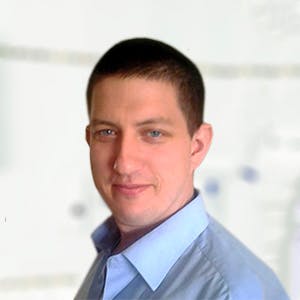 3320
Recommendations
It can be difficult to get a dog to eat a regular dog food diet and sometimes you need to just sneak the food in there among the burger and boiled chicken. You should try to feed him smaller meals more often so he is hungry for his next meal which should help with the vomiting as well. There is no specific answer for Sandler's failure to gain weight and thrive but hormonal conditions, kidney disease and malabsorption syndromes are all possible causes. Regards Dr Callum Turner DVM
Add a comment to Sandler's experience
Was this experience helpful?
Murphy
Airedale Terrier
5 Months
0 found helpful
My 5 month old grandog has been in the ICU for 7 days now. Initially diagnosed with ARF, etiology unknown. Creatinine has been going down, but, hypocalcemia and hyperphosphatemia continues. He is currently on continuous IV fluids with calcium carbonate, 2.5 ml/kg/day. Binders were just added yesterday. After 7 days, still no cause for the renal failure. Have any ideas how we can correct the calcium and phosphorus?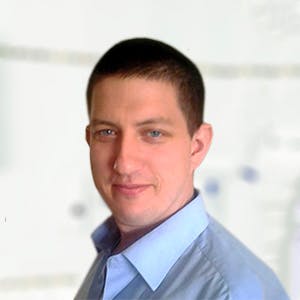 3320
Recommendations
There are a few causes of hypocalcemia and hyperphosphatemia (acidosis, thyroid disorders etc…) but the renal failure would be the cause in this instance; it is important to address the renal failure, manage it and determine an underlying cause. Calcium supplementation is important but further investigation to an underlying cause is required. Regards Dr Callum Turner DVM
Add a comment to Murphy's experience
Was this experience helpful?
Minnie
Pomchi
4 Months
0 found helpful
Medication Used
Clavamox antibiotic- oral
My 4 month old puppy has had frequent urination since I have had her for 2 months. Sometimes her urine is clear & sometimes dark yellow. Urine collected at the vet was clear with no concentrate. She had bloodwork done and PHOS was 8.2+. The vet thinks the May have a congenital defect and does not think its a UTI however we are treating her with abx. Would elevated PHOS indicate anything? Other abnormal numbers were TP (5.3-) and GLOB (1.8-). Please help !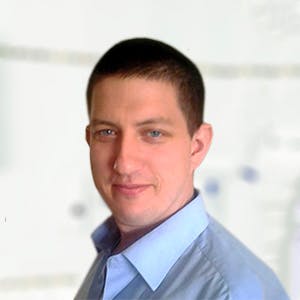 3320
Recommendations
Thank you for your question. Blood concentration of phosphorous of 8.2 mg/dL (reference 2.9 – 5.3 mg/dL) may be a normal finding in some young dogs to assist with bone development. However, increased phosphorous may be due to decreased kidney excretion, increased intestinal absorption or by hypoparathyroidism (which would also explain the frequent urination). Total protein of 5.3 g/dL is just below the 5.4 – 7.5 g/dL reference range and the globulins of 1.8 g/dL is outside of the reference range of 2.7 – 4.4 g/dL; usually protein loss from the kidneys or intestinal tract is by the loss of albumin not globulins (as the albumins are smaller in size). Generally, low levels of globulins may be caused by stress, parasites, systemic disease or breed predisposition. Without further information, I am unable to comment further. Regards Dr Callum Turner DVM
Add a comment to Minnie's experience
Was this experience helpful?