Charrita
Teacup Chihuahua
16 Years
Critical severity
0 found helpful
Critical severity
Last week I took 2-pound Charrita to the MedVet emergency pet hospital in the middle of the night. She wasn't acting herself, she was curled up strangely and would wimper when I tried to move her. I thought she swallowed a small piece of bone. The vet at the hospital said Charrita may just have an upset stomach because the x-ray shows the partially digested, very small bone fragments, and some liquid and air; nothing out of the ordinary. Heart rate and breathing was good. The vet gave me 10 days' worth of Gabapentin liquid in syringes (.10mg) to give her every 8 hours for possible pain. The vet simply told me to watch out for vomiting and diarrhea. On the Gabapentin, Charrita slept most of the time and got up to pick at her food and drink water. I figured it was good that she was sleeping off her tummyache. No vomiting or diarrhea at any time. She was urinating normally, and healthy-pooped 3 times during the week. A week later, Charrita acted dizzy upon waking in the morning, her head titled to one side, and walked like a drunk. She did not seem to be in any pain, but I am a worrywort. I rushed her to a regular VCA vet, who told me that Charrita appeared to have severe hypoglycemia, probably from not eating as much as she should. He sent me to Premiere, another emergency animal hospital 10 minutes away. By the time I got there, Charrita was unconscious. I gave all the info they asked for and they obtained her records from MedVet and VCA. The Premier vet told me that Charrita snapped out of the coma after administration of dextrose, but had profound hypoglycemia. I asked questions but the answers were simply "it's low sugar, in order to find out what is causing the hypoglycemia, she would need to be evaluated on a drip for 48 hours". My options were $4800 for the two days of observation (x-rays, ultrasound, dextrose drip, bloodwork) and there was no guarantee that she would ever recover…or I could take her home to die (possibly in pain), or I could put her down humanely at the hospital. I did not have any money left, and I was not eligible for credit. I had spent $500 for the first emergency vet and the Gabapentin, $70 for the regular vet's consultation, and $485 for Premier's dextrose injection and preliminary diagnosis. The vet told me that Charrita had a long, good life, and if I can't afford even her observation, putting her down would be the best I could do for her, and would cost only $144. In tears, I opted to put her down because I could not bear the thought of bringing Charrita home to die in pain. Once it was done, and I was back at home, I still couldn't understand how Charrita got so sick, so fast. Before the "bone incident", she was a playful, energetic 16 year old teacup chihuahua, running around the house at top speed and barking at the mailman every day. She had never gotten sick before. Charrita was gone. I took to the internet to find out about hypoglycemia in dogs. What I found made me feel even more sad that I gave up on my Charrita. I wish that MedVet would have alerted me to the side effects of the pain medication it prescribed. I now know that because Charrita was only 9" nose to tail, her body cannot store a lot of sugar. I learned that the liquid Gabapentin, which MedVet prescribed to Charrita for her tummyache, contains Xylitol, a POISON that causes fatal hypoglycemia in dogs. I also learned that Chihuahuas can live to be upwards of 20 years old. I now believe the Gabapentin caused her hypoglycemic coma. Both the regular vet and the second emergency vet knew that Charrita had been on liquid Gabapentin. I must assume that these vets knew that the Xylitol in Gabapentin could very well be the only cause of her hypoglycemia. They never even mentioned it, instead preferring to mention it would cost $4800 to see if cancer, sepsis, liver failure, pancreatic disease, etc. was the cause. I had no idea that I was feeding Charrita Xylitol every 8 hours, poisoning her slowly, until she was so weak she could not eat properly, walk, or even think. I elected to put her down without realizing I could possibly save her by simply giving her a little honey or Karo syrup to offset the effects of the Xylitol in Gabapentin. I could have saved my Charrita. Charrita only had a tummyache. She didn't deserve to die. There were things I could have tried at home, but it seems to me the options weren't offered to me because there is no profit to the vet if cheaper alternatives are suggested. I feel I was guilt-tripped into putting Charrita down, because I could not pay for "observations" so the vet could find out what caused the hypoglycemia (I'm now sure the vet already knew, but wanted more money). I now feel I cannot trust veterinarians. While at the vet, especially in an emergency, people should be told if the pain medication, which is being prescribed to treat a simple problem, contains poison which will actually cause worse health problems, and unnecessary death, to a beloved pet. Is a pet owner supposed to have knowledge of all the ingredients of a pain medication, or should an emergency vet automatically warn pet owners when an ingredient can be fatal? Shouldn't a vet inform a pet owner if there are possible ways to help a hypoglycemic pet at home, in the face of probable Xylitol poisoning?
June 27, 2018
Charrita's Owner
---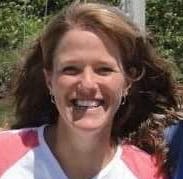 Dr. Michele K. DVM
1611 Recommendations
I"m very sorry for the loss of your Charrita. Human forms of gabapentin contain xylitol, but in the veterinary community, we are very aware of the effects of xylitol, and we have a compounded version that does not contain xylitol. I would be very surprised if the form that she got did have that ingredient. I am sorry for your experience, but the causes of hypoglycemia in dogs can be numerous, and expensive to diagnose and treat. Calling the original veterinarian to ensure that her gabapentin did not contain xylitol may put your mind at ease.
June 27, 2018
Charrita's story made me teary! What a cute name "Charrita"! I am so sorry this happened to Charrita. I read everything you posted and I understand you completely. Something similar happened to me with "Penny" Very small Chihuahua with hypoglycemia. 4 vets later I found out what was wrong with her.
July 14, 2018
Jacqueline M.
---
Also I would like to clarify how much Gabapentin was prescribed for Charrita's tummyache. I had originally wrote ".10mg" as the dosage. I meant to write .10ml - each of the pre-filled syringes had between .10 and .20 of the sweet clear Gabapentin liquid. On the 2 dark blue containers which held 15 syringes each, it instructs to give a syringe every 8-10 hours. On the botton of the label, it says "Gabapentin 100mg/ml". So according to my calculation, Charrita was given between 10mg and 20 mg of Gabapentin every 8-10 hours via the syringes. That's 5m to 10mg per pound. Charrita was to finish all of the medication. After 9 days, I still had a few left, and Charrita stopped defecating. I looked this up after the fact, and found that the amount/frequency of Gabapentin which was prescribed to Charrita seems to be way off. For pain, the normal dosage is 1.5-5mg/lb, once every 24 hours. A very common side effect is sedation, I was never told this, or told it could be harmful. How is a dog to eat while sedated?? Why on earth would a vet give a dog a seizure-sized prescription to a very tiny dog for a simple stomach upset? Why was I not alerted to the complications that could occur if she slept too much because of this medication? The more I investigate, the more sorry I am for bringing Charrita to the 24hr MedVet pet hospital ER. I know I can complain all I want now, but it can't bring Charrita back. I accept my personal responsibility for my Charrita's early demise. I gave her a bone, which she enjoyed for the first time in her life; it shouldn't have been the last time. In my emotional state, vets convinced me that I should put her down if I can't pay $4800 for two days of diagnostics. As I look at it all now, I do not see why the diagnostics would cost so much. She had an x-ray before being prescribed Gabapentin. So, Premiere would be charging me for another one, an ultrasound, bloodwork, and overnight stay with drip. I have looked in many internet boards after the fact and cannot see a price that high unless for actual surgery. I now really think that the sticker shock was precisely designed to encourage me to put Charrita down so I would have no proof of what I am saying on these posts. So far, I do not expect that any vet at the 2 pet hospitals or the VCA vet will accept any responsibility for my sweet Charrita's untimely end. Vets use Gabapentin as a sedative as well as a pain reliever. Charrita was prescribed a sedative dosage. I assume that the ER vet knew this would make it hard for Charrita to eat, since she would be sedated. Not eating enough can cause the exact symptoms Charrita had. The Gabapentin should have immediately raised the vets' suspicion as a primary cause for Charrita's reversible symptoms. Yet, the first suspicion was cancer, based only on her senior age, not on any cancer symptoms. I'm sorry but I can't let go of the pain of losing Charrita without voicing all these revelations regarding the MedVet vet who overprescribed a drug that was possibly poisonous and can have deadly side effects, and failed to inform me of those dangers which only vets know about (I'm still waiting for a call from MedVet regarding the pharmacy it uses and possible Xylitol content of the Gabapentin given to Charrita). And regarding the VCA vet, who knew Charrita was stupored on Gabapentin but sent me to the Premiere hospital he is affiliated with. And especially Premiere vets, who made the conscious decision to deny the very high probability that Charrita's medication, not cancer or her age, created a domino effect of events that caused her to become hypoglycemic.
July 3, 2018
Charrita's Owner
---
7/2/2018 This is a long post, but my aim is to possibly help pet owners, since it's too late for me. I think I spoke too soon in my previous posts regarding the Gabapentin. I spoke to one of the original staff at Medvet yesterday and she said she really doesn't think there is Xylitol in the Gabapentin syrup they use for dogs and cats, but she will need a week to call me back while she investigates it with the pharmacy they use. No call back from the the vet who prescribed the Gabapentin, either. I'm way too late, but I'm still not convinced that Charrita was sick with something like cancer. Like I said, she was fine the day before the bone incident. Never any vomiting, diarrhea, always super active and feisty. She's always been small and never overweight. She ate good (1/4 cup canned Pedigree Ground Chicken with Rice, 2-3 times per day). On the Gabapentin I would literally have to wake her up to eat everyday, she was eating much less than normal, but since she was sleeping good I thought nothing of it. She had no vomiting or diarrhea at any point (the prescribing vet only told me to watch for that, not for anything else). She was picking at her food for the entire time she was on Gabapentin. Every time I woke her, she would eat a gulp of food and urinate, then drink water and go back to sleep. The VCA vet interpreted this as PD/PU, but when I looked this term up, it's not what Charrita was experiencing on Gabapentin. She didn't just drink water and then pee it out. Hours would pass after drinking water before she urinated (when I would wake her up to eat), her urine was a normal yellow and she did not urinate a lot. She had complete control of her urge and would walk all the way to her pad (about 40 feet) to urinate, until the last day of her life. On the day I euthanized her (9 days on Gabapentin), I had brought her in to VCA because of my concern that she had been 2 days without a bowel movement, was walking like she was drunk or dizzy, and had a hard time standing on all fours. That vet said Charrita appeared hypoglycemic, and sent me to Premiere hospital. It was a hot day and she fainted (coma-like) as I walked into Premiere hospital. I had to pay first, and Charrita perked right up after administration of a dextrose injection. The vet said that since I couldn't afford the observations I could put her down to avoid suffering. Although I did believe that, eventually, Charrita would get sick one day, I still believe I made a mistake that day, based on blind trust. Even if it turns out that the Gabapentin did not have Xylitol (heaven knows why it will take MedVet a week to find out for sure), there are other things besides cancer that could have caused Charrita's symptoms of lethargy, hypoglycemia, and passing out. One of those things are starvation. #1 Charrita had no cancer symptoms like diarrhea, vomiting, or jaundice at any time. She had no lethargy before she was given Gabapentin for an upset stomach. She had eaten something different for the first time in her life, a bone, which I though she had swallowed whole; but according to MedVet's x-rays had actually been chewed up in proper tiny pieces, and air from that meal was causing a tummyache. #2 Charrita never had any vomiting or diarrhea, neither before nor after this incident. She had healthy poop every day up until she was given Gabapentin, then she pooed far less frequently, in much smaller amounts, but still healthy-looking. I got concerned when a whole 2 days passed without poo, which is one of the reasons I brought her to VCA. #3 Charrita was obviously not eating as much because Gabapentin kept her asleep. I had to physically wake her to eat and drink, but she would only pick at the food. She did not eat anything on the day I brought her to VCA; she was so weak and dizzy. #4 Premiere staff recently told me that because Charrita had a "tent" of loose skin on her scruff, she probably had anorexia due to some form of cancer, and although it was sad to put Charrita down, I MUST acknowledge that she was very, very sick and would have died at home anyway. Although I appreciate that vet staff would try to make me feel better about giving Charrita a gift of humane death, I find it curious that Premiere would mention this as a possible symptom of Charrita's condition. Charrita did have a "tent" on her scruff, and she had that tent since she was a puppy. Charrita ate very well (1/4 cup of food 2-3 times a day) and had no anorexia (loss of appetite), until after going on Gabapentin. Charrita was a very active senior dog and I now realize she wasn't eating enough for at least a week, because she was just too sleepy on Gabapentin. The MedVet vet should have given me better information, i.e. I may need to force-feed Charrita a normal amount of food, or give her vitamins, while on Gabapentin. I could have been told that dogs need the same amount of food whether resting or not, and I may need to feed by syringe if necessary. All of Charrita's symptoms are also the same as could be found as side effects of Gabapentin. I agree with the VCA vet that Charrita had developed hypoglycemia. I do not agree that Charrita also suffered of PD/PU, now that I have an understanding of what it is. I do not agree with Premiere's judgement in this case (that Charrita needed $4800 worth of observation or would've died in pain at home). Charrita could have been saved. I do not think she was in pain; she verbally wimpers when in pain, like in 2008 when she was 7 years old and I trimmed a bit too much of one of her nails, or on 6/13/2018, when she had a tummyache. I possibly could have taken her home and given her sugar, and force-fed her if necessary, while I weaned her off the Gabapentin (yet another thing the MedVet vet, or ANY vet, failed to mention - Gabapentin is addictive for dogs). Charrita was just so very hungry, as Gabapentin slowly robbed her of vitamins and minerals, and made her too drowsy to eat. No options were given to me to help her at home. Premiere convinced me that without very expensive vet intervention, I had no other option but to help Charrita die humanely. I am not saying don't go to a vet when you have a concern for your beloved pet. I'm not saying don't use Gabapentin if the vet thinks it will help. What I am saying is blind trust can kill your pet way faster that cancer because a vet may not tell you everything you really need to know, and you may not know what questions should be asked. I am glad that Charrita will never experience the pain of cancer, or the blade of a veterinarian. She was a loyal, sweet girl and I gave her up too soon. This was so painful to me because deep down I know she wasn't sick until I brought her to the vet for a tummyache. I fed her the medication that made her sick. I was the one who decided to put her down. Don't wait until your pet gets sick. Don't just expect a vet to inform you for free. They need to eat, too (although in my case, it would have costed the vet nothing to simply better inform me before the consequences happened). The internet is easy to access - look up every/any pet symptom, medication and poison so you can recognize something going wrong. If your pet is prescribed meds for a tummyache (like my Charrita was) and suddenly develops symptoms of lethargy, drunken walk, loss of appetite, weakness and extreme sleepiness, these were Charrita's hypoglycemia symptoms after 9 days on Gabapentin. Gabapentin obviously eliminates pain in pets, but can cause those symptoms. Ask your vet about home remedies like Karo Syrup, honey, or even sugar water; vitamins, and force-feeding a healthy pet who is not eating normally while on Gabapentin. And, of course, find out for sure whether your vet's Gabapentin has Xylitol (not a deal-breaker in correct dosage). Xylitol is a poison to dogs but it seems the toxic effects can be controlled when benefit outweighs the risks (if you have a very sick pet in pain; like for cancer or arthritis). If your vet says he "pretty sure" the prescribed Gabapentin doesn't contain Xylitol, but needs a week to get back to you on it for sure, know that your pet may have no time for that. I never asked - I'm not a veterinarian and had never heard of Gabapentin. Besides informing pet owners better, vets should be informed of what exactly they are prescribing, including ALL side effects. MedVet never told me to watch out for sleepiness, ataxia, weakness, and undereating with Gabapentin. I was only told to watch out for vomiting or diarrhea, which Charrita never experienced. In Charrita's case, I'm sure the Gabapentin helped her with her upset stomach pain. But it also caused her to eat very little, she can't eat if she is sleeping all the time. A very small, active dog like my Charrita needed to eat constantly to keep up her superfast metabolism, even when she wasn't running around. But I didn't know that Gabapentin would slow her digestive and mental systems to almost a complete halt. I'm really hoping my posts help somebody. I miss you, sweet Charrita.
July 2, 2018
Charrita's Owner
---
I also wanted to say that I'm very sorry for doubting the vets in this case. And myself, because once I believed that the Gabapentin liquid has Xylitol, I was also beating myself up over feeding it to her every 8 hours. I now know that in the end, it eased her tummyache and whatever else may have been hurting her; she was able to sleep well and got rested instead of running all over the house all day to make sure I was safe.
June 28, 2018
Charrita's Owner
---
Thank you for your kind words. Today I did just that, I went to both vets and tearfully voiced my thoughts. They assured me that the clear liquid Gabapentin given for Charrita did not have any xylitol, and was a compounded version made especially for Charrita's very small size. I guess I was just overcome with emotion over putting Charrita down. Today they also told me while honey and Karo may work for a while, it would just delay the inevitable; even though I could not afford to do the tests and observation, they were sure that Charrita had a serious health problem and she would not survive it at home. I understand that Charrita was very old for a dog, and I just have to accept that at some point something was going to go wrong. I'm still so sad, but the last words she heard before being put to sleep forever was that she was a good girl and I love her. I know that whatever was making her sick cannot hurt her any more.
June 28, 2018
Charrita's Owner
Was this experience helpful?