What is Hypoglycemia?
Hypoglycemia refers to an abnormal decrease of glucose concentration in the blood, or more simply - low blood sugar levels. A normal blood glucose value for healthy, non-diabetic dogs is 3.3-6.1 mmol/L. Hypoglycemia occurs when excessive glucose consumption depletes the reserves of glucose in the body. Hypoglycemia can be a result of endocrine or hepatic disorders, a higher energy requirement for glucose, lack of glucose due to fasting, or toxicity. Hypoglycemia will leave dogs feeling weak and groggy. If left untreated, unconsciousness followed by death will result.
Hypoglycemia is defined as a low blood sugar concentration. As sugar (in the form of glucose) is the primary energy source in the body, low blood sugar levels will ultimately affect organ and brain function.
Book First Walk Free!
Symptoms of Hypoglycemia in Dogs
Symptoms of hypoglycemia will usually begin with low energy and a delayed response time, if left to progress further these symptoms will develop into more serious signs such as seizures and collapse. Potential symptoms include:
Loss of appetite
Lethargy (low energy)
Slow response time
Unusual behaviour
Polyuria (increased urination)
Polydipsia (increased thirst)
Lack of coordination
Partial paralysis of hindquarters
Weakness
Exercise intolerance
Trembling
Involuntary twitching
Seizures
Unconsciousness
Causes of Hypoglycemia in Dogs
Hypoglycemia can be the result of underlying endocrine or hepatic disorders, sudden increase in the use of glucose by the body, inadequate amounts of glucose, or toxicity. Causes include:
Abnormal growth of pancreatic cells
Cancer in the liver or gastrointestinal system
Inflammation of the liver
Portosystemic shunt
Glycogen-storage disease
Excessive strenuous exercise
Overuse of glucose in the body during pregnancy
Reduced intake of glucose due to starvation or malnutrition
Delayed time between meals in kittens and puppies (especially toy breeds)
Overdosing of insulin
Toxicity from ingestion of artificial sweeteners
Diagnosis of Hypoglycemia in Dogs
When hypoglycemia is suspected on the basis of the above clinical signs and history, the veterinarian will first perform a complete physical exam. This will be followed by a measurement of the current blood glucose value and potential ancillary tests to define the underlying causes of the condition.
The initial blood glucose measurement is assessed using a glucometer (also called a glucose meter) and it is a quick easy test that only requires a small drop of blood from the patient. This is beneficial for hypoglycaemic puppies and kittens as a large sample is not required. The result appears within a few seconds. An ideal blood glucose value is 3.3-6.1 mmol/L, any reading that is lower than this indicates hypoglycaemia.
Additional blood tests may be performed to evaluate organ function (specifically the kidney, liver, and pancreas), electrolyte imbalances, thyroid function, cortisol function, and other blood related conditions. A urinalysis (urine test) may be performed to eliminate urinary infections or disease, as well as evaluate kidney function.
If the cause of hypoglycaemia is suspected to be related to cancer or tumour growth, then an ultrasound may be performed.
Treatment of Hypoglycemia in Dogs
Initial treatment is aimed at correcting the hypoglycemic crisis by way of raising the blood sugar levels. Depending on the severity and symptoms, this may be initially managed by rubbing glucose or corn syrup on the gums (a treatment which can be started by the owner at home). If more aggressive therapy is required, the dog will be placed on a intravenous fluid infusion containing concentrated dextrose. Blood glucose levels will be reassessed after the initial treatment.
Ongoing treatment will focus on management of the underlying cause of disease. If the hypoglycaemia has occurred due to fasting or over exercise, the condition will be resolved after a period of rest. Dogs will usually be monitored for several hours at the veterinary hospital and then sent home with preventative discharge instructions.
If hypoglycaemia occurred due to a cancer, tumour, or portosystemic shunt then surgery could be necessary. Inflammatory or endocrine disorders may be treated with medical management. Toxicity is usually managed with supportive treatment. Defining and treating the underlying cause is essential or hypoglycaemia will reoccur.
Recovery of Hypoglycemia in Dogs
Once a patient is discharged after a hypoglycemic episode, it is important to continue home monitoring for signs of reoccurrence. Dogs may be sent home with specific surgical discharge instructions or medications to treat the underlying conditions depending on what is performed in clinic.
For cases of strict hypoglycemia, special care should be taken in small breed puppies or kittens and highly active dogs to prevent reoccurrence. For puppies and kittens, frequency of feeding should be increased to several small meals per day instead of one large meal. For active dogs, it is advised to feed a moderate meal several hours before activity and to keep snacks readily available. Care should also be taken to monitor dogs closely when there is a requirement for fasting, for example pre-operative periods.
Ultimately, prognosis and the expected time to a full recovery is dependent on the underlying conditions that have contributed to hypoglycemia.
Cost of Hypoglycemia in Dogs
Treatment cost will vary greatly depending on the underlying conditions responsible for the hypoglycemic episode. For an initial consultation, blood glucose test, and treatment with glucose syrup, the cost will be approximately $80 - $200. If an intravenous glucose infusion is required this can add an additional $100 - $300. Treatment cost for underlying causes is based on whether surgical intervention or medical therapy is necessary, and will start from $800. Ongoing treatment may be necessary and the total treatment cost can be between $1000 - $8000.
Hypoglycemia Questions and Advice from Veterinary Professionals
maverick
Yorkshire Terrier
5 Years
0 found helpful
our dog maverick occasionally has fits where he shakes uncontrollably all over and today when it happened his eyes were leaking. i don't know his age or if he was acting strange before this happened. often he'll have days where he doesn't eat or just obviously isn't feeling well and doesn't act like himself. his sister, macie, who we also own also has days of anarexia, throwing up, and diarrhea. but she's never had one of these "seizures" like maverick. what do you think maverick has and how can we treat it?
Add a comment to maverick's experience
Was this experience helpful?
Loll
Chihuahua
2 Months
0 found helpful
After purchasing a puppy (big mistake who I bought it from) 8 week old 1 lb chihuahua, she got very sick. After a couple days of sickness, I brought her to the vet. She had parvo! She was so tiny, they weren't sure she would live but said it was 50/50 if they treated her. So I opted for treatment and she was in the hospital 4 days. She survived and no one could believe it. I got to take her home. Two days later, I woke up in the morning to her seizing and losing consciousness. I immediately drove her to vet for emergency. She was diagnoised as being in a hypoglycemic coma. The vet said it was miraculous, but she came to and was stable. I was informed to feed her every 2 hours. She won't eat wet food but does drink puppy milk formula. So far I have been doing this for two days. My question is, how long will this be necessary to feed her every 2 hours? With work, I can't do this for 6 months. No one really get me this info and I'm freaked out. I am absolutely exhausted already!

Is there any possible time frame? 3 months, 6 months a year!!!!?
I woke up out of a dead sleep tonight hearing my one year old 1 pound 12 ozs Chihuahua, Toby, crying and convulsing. I didn't know what was going on, so I scooped him up I tried to get him to drink water in his cage, he couldnt stand and fell over, couldn't get him self up. he had no intrest in being out of my hands. he was shaking really bad and his body was hanging to the right. When I was holding him to my chest he soiled him self, he no control. My shirt was soaked. I tried to give him some food he wouldn't eat, so I gave him Maple syrup, he won't take the Maple syrup off my finger. I gave it to him by syringe with water instead. I was able to give him about for syringes full which came to approximately 2 tsp of water and sugar. After about 20 minutes, he seemed to perk up a little bit, but still unstable I made him an scrambled egg and put a few drops of the Maple syrup on top of the eggs. He ate up the whole thing, he seems like he has a full belly. Then I gave him some more water by syringe and now he's sleepy. I was able to get him to walk around a bit, but now he's curled up on my chest, he's favorite place to sleep. So very scary, this little boy has stolen my whole heart, I'd be lost without him.
I came home to my 9 week old 1lb teacup chihuahua not being able to walk well, drooling, throwing up etc.. we rushed her to the vet and her glucose level was 1.4 and her temp 34 degrees.. both low temp and glucose levels. She was diagnosed with hypothermia and hypoglycaemia. They gave her warm blankets to bring up her temp and gave glucose by mouth. This helped immensely and was brought back to life basically. They advised me to increase her meals and if she acts like that again to give her maple syrup, honey or sugar and water mixture. I asked the same question.."how long does this scare of hypothermia and hypoglycaemia last?". He was not able to give me a straight answer. He said until she's able to thrive without it. I never knew they were prone to such things.. she is the runt as well..
I'm going through the same thing with a 7week old sick chihuahua that has been having seizures for the last 3 days and the vet recommended we do the same in regards to more frequent meals and if that doesn't work we may have to get back into the for some type of glucose drip because for some reason his blood sugar continues to drop. This has been a very exhausting experience and we trying to figure it out. Best of luck to you.
Add a comment to Loll's experience
Was this experience helpful?
Sheba
lab/pit
10 Years
0 found helpful
Has Symptoms
appears to have bad hiccups during
My dog was recently diagnosed with low blood sugar. She had a very bad attack that included shaking, legs going as if running, difficulty walking (all legs collapsing at once). I was told to feed her smaller meals 4 to 6 times a day and if has an attack give her some raw honey. I've been doing this and she was fine then she had another severe attack. What is strange is about 2 weeks prior to the 1st attack she went for a routine physical and her rabies shot. She was fine and her physical was glowing. Could the rabies shot cause this? I was told of a test she can have to check her pancreas so I plan on taking her this week.
Hi. I am replying to say we have had a similar experience. We adopted our dog at 2 years old (he had been neglected and malnourished prior). He is a 65 lb pitbull mix. He started getting tremors within a year of when we adopted him. When gets tremors, we feed him banana, honey, dog food or a mixture of, then he is then fine. The vet checked for any other underlying issues (diabetes, etc) and found none. Determined that his regular glucose levels are on the low end of normal so sometimes, it just drops.

Regarding the rabies shot-- I have no idea. But we had our pup on antibiotics for a gum infection and he went from 4 times a years having the tremors to every day for 3 days in a row until we took him off of it. Somehow it effected his sugar levels. The vet was not so sure about that but we saw the direct correlation.

We feed him 3xs/day (vet suggested this to keep his blood sugar even all day) and give him banana and honey everyday. We are able to keep the episodes to 3-4xs per year. When he has one, we give him dog food, banana, honey and they stop. My fear is he has one when we are not home and his sugar level really tanks.

He had one this morning. The last one was 2.5 months ago. I keep notes with what he had eaten, exercise, diet changes, weather, etc. to try and find patterns- nothing solid so far. He is happy and healthy otherwise. He is now about 6 years old. I wonder if malnutrition early in life still effects him. We have him on a healthy dog food and I have also wondered if it has too little carbs for his needs (it is high protein and veggie). Hope this helps a little -- best to you and the pup!
Add a comment to Sheba's experience
Was this experience helpful?
Max
Lab/terr
5 Years
0 found helpful
My dog Max is 5 years old, part lab, part terrier, he weighs about 37 lbs. We rescued him at 12 weeks. 2 weeks ago we noticed him getting what we thought he was dizzy after a walk. He swayed and almost fell over. Minutes later he was back to normal. This happened again so we took him to the vet. His blood sugar was 57. My regular vet wasn't there so we saw another vet who mentioned it could be an Insulinoma. So I saw my vet a few days later and he did a full blood panel and everything looked normal but again his blood sugar was 43. He did more testing and it came back his pancreas is over producing insulin which means it's most likely an Insulinoma. So I am taking him to VCA Aurora Animal Hospital on Friday to get more tests done and see a soft tissue surgeon, get scans done, etc. My question is did I catch this soon enough for his survival? He just started with this low blood sugar 2 weeks ago? He hasn't had a dizzy spell in 1week. He is our baby and we love him so. I just can't bare losing him. He is the perfect dog. Trained in 2 weeks, very loving, my best friend. This is heartbreaking.

Read more at: https://wagwalking.com/condition/hypoglycemia
Add a comment to Max's experience
Was this experience helpful?
Lilly
Lab/Ret mix
7 Years
0 found helpful
Yesterday my 7yo Lab/Retriever mix had a small seizure after waking up in the morning. She was just snapping her jaws, then went outside and acted normal for the rest of the day until about 4 pm when she had a grand Mal seizure. She acted funny after the seizure, she was running all over the house, not able to lie down, she was very hungry and thirsty. I called my vet and they simply said to give her small sips of water and a small amount to eat, but they couldn't get her in for at least 7 days. At 8:15 she had another Grand Mal seizure. I had been researching anything I could on line about seizures and came across an interesting bit of advice, the lady said that she gave her dogs a small amount of all natural Vanilla Hagen Daz ice cream to prevent seizures and I did the same. It has been 12 hours and my little girl hasn't had a seizure since. I am a disabled veteran, I have a couple of disorders that I rely on my dog to help me through. She isn't a certified service dog, but she sure knows when to cuddle up to me and give little kisses to help me through the rough times. I don't have the money for a huge vet bill, and the 3 vets I called said it would be expensive, but I can't lose my girl. So, I plan to make some dog biscuits today with peanut butter and honey, however I am not sure how many to give her per day, I don't want to make her diabetic or cause any other problems. Any and all advice will be greatly appreciated, god bless!
Hi - my 12 year old rescue dog has seizures and after she has had one I give her a couple of tablespoons of honey or icecream. Never get time to do it before as they happen so fast.
Re the biscuits - I bake mine using about a cup of rice flour, half cup peanut butter, an egg and enough olive oil to make a good consistency for rolling. Roll into balls, put on baking tray, flatten with fork and make art about 200deg for 10 minutes.Just make sure whatever you give your dog contains no artificial sweeteners.ike zylitol which are toxic to dogs. Organic ingredients are safest. I use them as treats and give Emma half a biscuit probably about four to six times a day. She loves them!
Add a comment to Lilly's experience
Was this experience helpful?
Lucky
Jack Russell Terrier
2 Weeks
0 found helpful
I'm currently struggling to keep a 2 week old jack Russell pup alive. He does fine during the day with bottle feeding(mom was not producing milk).
He eats every 2 hours about 1/2 an ounce I make sure his belly is full. Then when 6 o'clock feeding hit hes lethargic, weak and wont eat even with a syringe he closes his mouth and pushes it out wont swallow. I have him in a puppy warmer and I gave him .5 of nutracal. I lost one puppy yesterday vet said fading puppy syndrome but sugar was low. Anyone have any ideas?
Add a comment to Lucky's experience
Was this experience helpful?
Stedman
Yorkie
11 Years
2 found helpful
My 10 year old mini yorkie has insulinoma which had spread to his spleen. He had surgery in April to remove the spleen, and removed a mass on the left side of his pancreas and part of his pancreas. He takes prednisone daily and has done well until recently, when we noticed lower energy and wobbly walking. We have done random glucose testing at the vet which has been a little low, but recently more so. It was recommended that we get a libra monitor and sensor (installed 3 days ago) and have noted that he is going low a lot . We were told to put honey or karo syrup on his gums, but I am doing it a lot. I can't imagine all that sugar can be good for my dog either, so what other options do I have? Today I tested 36 times and 12 times he was in the low 40's or lower. The vet says 50+ is good for him. I feel like I have to figure out something that is easier on my little guy than trying to put something sweet in his mouth 8-12 times in a day. It has been tough on me, but I think harder for my little guy. Please give me some suggestions??? Is there a specialist that I should be seeing for this condition, as I am concerned I am not seeiing most appropriate specialist? What about diet or are there other alternatives to consider?
I love love love my doggie, and I do not think it is time to put him to sleep, but want to find a better, kinder way to help my doggie have a normal life.
I am so glad you posted this experience. I have a 11 1/2 year old Cockapoo.
The Vet and I think she has Insolinoma. She has the trembling and is always hungry. What kind of puppy food do you use? Do you get up at 3 am to feed? Like I do or just give syrup or honey?
My 141/2 year old cockapoo has been having seizures. He increased having them I insisted it had something to do with exercise and energy so had them check his glucose and it was 20! He was diagnosed with INSULINOMA.
He was hospitalized for 3 days. He started 10 mg of prednisone daily and We were instructed to feed him every 4 hours of high protein, low fat and complex carbs. 80 calories per meal (he weighs 23lbs) Canned Puppy food is what works best apparently. The Oncologist said surgery was not an option because where the tumor is. It's been 3 weeks and no shaking , tremors, or stumbling and no seizures. We also have to limit his activity. The vet says to think of him as always burning more fuel than normal and too much activity can tank his glucose.
He started chemo 3 days a week this week. It's called palidea and slows the growth of the tumor. It's not supposed to have side affects.
I'm very relieved to not have to be on edge not knowing what's causing the seizures or when they will happen.
His treatment is not a cure but management. It will come a time when not even small meal consistently will help. But he's happy now and not suffering through the ills of low blood sugar and he's loving all the meals.
Night time feedings are hard but worth it.
Add a comment to Stedman's experience
Was this experience helpful?
Doodle-Dot
Pomeranian
9 Weeks
1 found helpful
Has Symptoms
Disoriented, lethargy, not eating,
I brought home a 1.4lb 9 week Pomeranian Puppy. For the first 36 hours she was a completely normal puppy- her poop was a bit runny- but good energy levels, eating and drinking on own. By the end of her second day, she wasn't too interested in eating and threw up a little that night. We woke up with her at 3am and she threw up again. By 6am, she was very disoriented (no seizures, just wobbly), so we rushed her to the emergency vet. Blood sugar was at 30. After getting her levels up (we already had an appointment T our regular vet) and we took her straight to normal vet and they ruled out Parvo but found hookworms. We stayed at the vet all day because she was still not eating or drinking on her own and to monitor blood sugar. We went home that night and for 2 days were up for 48 straight hours with her feeding her 2-3ml of a high caloric diet through syringe- every hour (she wouldn't eat on own), some water and some nutrical as needed. We went back to the vet and her blood sugar was still so low it wouldn't even register on machine. The breeder thought she could get her levels up- but is still having a hard time getting her back to "normal". Could this just be a case of hypoglycemia that she will overcome in a few days, or does it sound like a larger problem?
Add a comment to Doodle-Dot's experience
Was this experience helpful?
Aggie
Lurcher
2 Years
0 found helpful
Hypoglycaemia in Bearded collie/ greyhound. My bitch is 2.5 years old. She started having witnessed seizures about 2 months ago ( seeing her reaction I think she had, had them before and I just saw her post seizure). She was diagnosed with hypoglycaemia. She is a poor eater, always has been. I feed her 3 times a day and give her high calorie gel 3 times a day. She is fit and healthy with glossy coat. Today was hot and she is in season, she ate well, but seemed terribly hungry this evening. I should have given her the gel but I thought she is eating so well it would be okay. She then had a seizure. I give corn syrup on gums and she comes round almost at once, but is ataxic and seems to not see too well for a while afterwards. I also cool her off with wet towels as the muscle spasms make her hot. I keep her on a lead during this time. She is in season at the moment and has had 3 seizures since it started. I know hormone imbalances can cause hypoglycaemia so I was wondering if I get her spayed is she likely to be cured of the hypoglycaemia?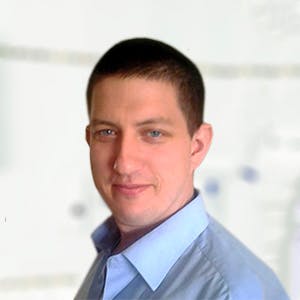 3320
Recommendations
Whilst spaying may improve the condition in patients with diabetes, I don't know of any benefits for patients with hypoglycemia; you should speak with your Veterinarian to determine what the specific underlying cause is (insulinoma etc…) to see if there is a more permanent solution than just dietary management. Regards Dr Callum Turner DVM
Add a comment to Aggie's experience
Was this experience helpful?
Charrita
Teacup Chihuahua
16 Years
0 found helpful
Last week I took 2-pound Charrita to the MedVet emergency pet hospital in the middle of the night. She wasn't acting herself, she was curled up strangely and would wimper when I tried to move her. I thought she swallowed a small piece of bone. The vet at the hospital said Charrita may just have an upset stomach because the x-ray shows the partially digested, very small bone fragments, and some liquid and air; nothing out of the ordinary. Heart rate and breathing was good.

The vet gave me 10 days' worth of Gabapentin liquid in syringes (.10mg) to give her every 8 hours for possible pain. The vet simply told me to watch out for vomiting and diarrhea. On the Gabapentin, Charrita slept most of the time and got up to pick at her food and drink water. I figured it was good that she was sleeping off her tummyache. No vomiting or diarrhea at any time. She was urinating normally, and healthy-pooped 3 times during the week.

A week later, Charrita acted dizzy upon waking in the morning, her head titled to one side, and walked like a drunk. She did not seem to be in any pain, but I am a worrywort. I rushed her to a regular VCA vet, who told me that Charrita appeared to have severe hypoglycemia, probably from not eating as much as she should. He sent me to Premiere, another emergency animal hospital 10 minutes away. By the time I got there, Charrita was unconscious.

I gave all the info they asked for and they obtained her records from MedVet and VCA. The Premier vet told me that Charrita snapped out of the coma after administration of dextrose, but had profound hypoglycemia. I asked questions but the answers were simply "it's low sugar, in order to find out what is causing the hypoglycemia, she would need to be evaluated on a drip for 48 hours". My options were $4800 for the two days of observation (x-rays, ultrasound, dextrose drip, bloodwork) and there was no guarantee that she would ever recover…or I could take her home to die (possibly in pain), or I could put her down humanely at the hospital. I did not have any money left, and I was not eligible for credit. I had spent $500 for the first emergency vet and the Gabapentin, $70 for the regular vet's consultation, and $485 for Premier's dextrose injection and preliminary diagnosis.

The vet told me that Charrita had a long, good life, and if I can't afford even her observation, putting her down would be the best I could do for her, and would cost only $144. In tears, I opted to put her down because I could not bear the thought of bringing Charrita home to die in pain.

Once it was done, and I was back at home, I still couldn't understand how Charrita got so sick, so fast. Before the "bone incident", she was a playful, energetic 16 year old teacup chihuahua, running around the house at top speed and barking at the mailman every day. She had never gotten sick before.

Charrita was gone. I took to the internet to find out about hypoglycemia in dogs. What I found made me feel even more sad that I gave up on my Charrita. I wish that MedVet would have alerted me to the side effects of the pain medication it prescribed. I now know that because Charrita was only 9" nose to tail, her body cannot store a lot of sugar. I learned that the liquid Gabapentin, which MedVet prescribed to Charrita for her tummyache, contains Xylitol, a POISON that causes fatal hypoglycemia in dogs. I also learned that Chihuahuas can live to be upwards of 20 years old.

I now believe the Gabapentin caused her hypoglycemic coma. Both the regular vet and the second emergency vet knew that Charrita had been on liquid Gabapentin. I must assume that these vets knew that the Xylitol in Gabapentin could very well be the only cause of her hypoglycemia. They never even mentioned it, instead preferring to mention it would cost $4800 to see if cancer, sepsis, liver failure, pancreatic disease, etc. was the cause. I had no idea that I was feeding Charrita Xylitol every 8 hours, poisoning her slowly, until she was so weak she could not eat properly, walk, or even think.

I elected to put her down without realizing I could possibly save her by simply giving her a little honey or Karo syrup to offset the effects of the Xylitol in Gabapentin. I could have saved my Charrita.

Charrita only had a tummyache. She didn't deserve to die. There were things I could have tried at home, but it seems to me the options weren't offered to me because there is no profit to the vet if cheaper alternatives are suggested. I feel I was guilt-tripped into putting Charrita down, because I could not pay for "observations" so the vet could find out what caused the hypoglycemia (I'm now sure the vet already knew, but wanted more money).

I now feel I cannot trust veterinarians. While at the vet, especially in an emergency, people should be told if the pain medication, which is being prescribed to treat a simple problem, contains poison which will actually cause worse health problems, and unnecessary death, to a beloved pet.

Is a pet owner supposed to have knowledge of all the ingredients of a pain medication, or should an emergency vet automatically warn pet owners when an ingredient can be fatal? Shouldn't a vet inform a pet owner if there are possible ways to help a hypoglycemic pet at home, in the face of probable Xylitol poisoning?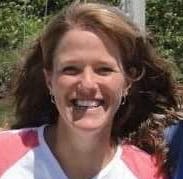 1611
Recommendations
I"m very sorry for the loss of your Charrita. Human forms of gabapentin contain xylitol, but in the veterinary community, we are very aware of the effects of xylitol, and we have a compounded version that does not contain xylitol. I would be very surprised if the form that she got did have that ingredient. I am sorry for your experience, but the causes of hypoglycemia in dogs can be numerous, and expensive to diagnose and treat. Calling the original veterinarian to ensure that her gabapentin did not contain xylitol may put your mind at ease.
Charrita's story made me teary! What a cute name "Charrita"! I am so sorry this happened to Charrita. I read everything you posted and I understand you completely. Something similar happened to me with "Penny" Very small Chihuahua with hypoglycemia. 4 vets later I found out what was wrong with her.
Also I would like to clarify how much Gabapentin was prescribed for Charrita's tummyache. I had originally wrote ".10mg" as the dosage. I meant to write .10ml - each of the pre-filled syringes had between .10 and .20 of the sweet clear Gabapentin liquid. On the 2 dark blue containers which held 15 syringes each, it instructs to give a syringe every 8-10 hours. On the botton of the label, it says "Gabapentin 100mg/ml".

So according to my calculation, Charrita was given between 10mg and 20 mg of Gabapentin every 8-10 hours via the syringes. That's 5m to 10mg per pound. Charrita was to finish all of the medication. After 9 days, I still had a few left, and Charrita stopped defecating.

I looked this up after the fact, and found that the amount/frequency of Gabapentin which was prescribed to Charrita seems to be way off. For pain, the normal dosage is 1.5-5mg/lb, once every 24 hours. A very common side effect is sedation, I was never told this, or told it could be harmful. How is a dog to eat while sedated??

Why on earth would a vet give a dog a seizure-sized prescription to a very tiny dog for a simple stomach upset? Why was I not alerted to the complications that could occur if she slept too much because of this medication?

The more I investigate, the more sorry I am for bringing Charrita to the 24hr MedVet pet hospital ER. I know I can complain all I want now, but it can't bring Charrita back. I accept my personal responsibility for my Charrita's early demise. I gave her a bone, which she enjoyed for the first time in her life; it shouldn't have been the last time. In my emotional state, vets convinced me that I should put her down if I can't pay $4800 for two days of diagnostics. As I look at it all now, I do not see why the diagnostics would cost so much. She had an x-ray before being prescribed Gabapentin. So, Premiere would be charging me for another one, an ultrasound, bloodwork, and overnight stay with drip. I have looked in many internet boards after the fact and cannot see a price that high unless for actual surgery. I now really think that the sticker shock was precisely designed to encourage me to put Charrita down so I would have no proof of what I am saying on these posts. So far, I do not expect that any vet at the 2 pet hospitals or the VCA vet will accept any responsibility for my sweet Charrita's untimely end.

Vets use Gabapentin as a sedative as well as a pain reliever. Charrita was prescribed a sedative dosage. I assume that the ER vet knew this would make it hard for Charrita to eat, since she would be sedated. Not eating enough can cause the exact symptoms Charrita had. The Gabapentin should have immediately raised the vets' suspicion as a primary cause for Charrita's reversible symptoms. Yet, the first suspicion was cancer, based only on her senior age, not on any cancer symptoms.

I'm sorry but I can't let go of the pain of losing Charrita without voicing all these revelations regarding the MedVet vet who overprescribed a drug that was possibly poisonous and can have deadly side effects, and failed to inform me of those dangers which only vets know about (I'm still waiting for a call from MedVet regarding the pharmacy it uses and possible Xylitol content of the Gabapentin given to Charrita). And regarding the VCA vet, who knew Charrita was stupored on Gabapentin but sent me to the Premiere hospital he is affiliated with. And especially Premiere vets, who made the conscious decision to deny the very high probability that Charrita's medication, not cancer or her age, created a domino effect of events that caused her to become hypoglycemic.
7/2/2018 This is a long post, but my aim is to possibly help pet owners, since it's too late for me.

I think I spoke too soon in my previous posts regarding the Gabapentin. I spoke to one of the original staff at Medvet yesterday and she said she really doesn't think there is Xylitol in the Gabapentin syrup they use for dogs and cats, but she will need a week to call me back while she investigates it with the pharmacy they use. No call back from the the vet who prescribed the Gabapentin, either.

I'm way too late, but I'm still not convinced that Charrita was sick with something like cancer. Like I said, she was fine the day before the bone incident. Never any vomiting, diarrhea, always super active and feisty. She's always been small and never overweight. She ate good (1/4 cup canned Pedigree Ground Chicken with Rice, 2-3 times per day).

On the Gabapentin I would literally have to wake her up to eat everyday, she was eating much less than normal, but since she was sleeping good I thought nothing of it. She had no vomiting or diarrhea at any point (the prescribing vet only told me to watch for that, not for anything else). She was picking at her food for the entire time she was on Gabapentin. Every time I woke her, she would eat a gulp of food and urinate, then drink water and go back to sleep. The VCA vet interpreted this as PD/PU, but when I looked this term up, it's not what Charrita was experiencing on Gabapentin. She didn't just drink water and then pee it out. Hours would pass after drinking water before she urinated (when I would wake her up to eat), her urine was a normal yellow and she did not urinate a lot. She had complete control of her urge and would walk all the way to her pad (about 40 feet) to urinate, until the last day of her life.

On the day I euthanized her (9 days on Gabapentin), I had brought her in to VCA because of my concern that she had been 2 days without a bowel movement, was walking like she was drunk or dizzy, and had a hard time standing on all fours. That vet said Charrita appeared hypoglycemic, and sent me to Premiere hospital. It was a hot day and she fainted (coma-like) as I walked into Premiere hospital. I had to pay first, and Charrita perked right up after administration of a dextrose injection. The vet said that since I couldn't afford the observations I could put her down to avoid suffering. Although I did believe that, eventually, Charrita would get sick one day, I still believe I made a mistake that day, based on blind trust.

Even if it turns out that the Gabapentin did not have Xylitol (heaven knows why it will take MedVet a week to find out for sure), there are other things besides cancer that could have caused Charrita's symptoms of lethargy, hypoglycemia, and passing out. One of those things are starvation.

#1 Charrita had no cancer symptoms like diarrhea, vomiting, or jaundice at any time. She had no lethargy before she was given Gabapentin for an upset stomach. She had eaten something different for the first time in her life, a bone, which I though she had swallowed whole; but according to MedVet's x-rays had actually been chewed up in proper tiny pieces, and air from that meal was causing a tummyache.

#2 Charrita never had any vomiting or diarrhea, neither before nor after this incident. She had healthy poop every day up until she was given Gabapentin, then she pooed far less frequently, in much smaller amounts, but still healthy-looking. I got concerned when a whole 2 days passed without poo, which is one of the reasons I brought her to VCA.

#3 Charrita was obviously not eating as much because Gabapentin kept her asleep. I had to physically wake her to eat and drink, but she would only pick at the food. She did not eat anything on the day I brought her to VCA; she was so weak and dizzy.

#4 Premiere staff recently told me that because Charrita had a "tent" of loose skin on her scruff, she probably had anorexia due to some form of cancer, and although it was sad to put Charrita down, I MUST acknowledge that she was very, very sick and would have died at home anyway. Although I appreciate that vet staff would try to make me feel better about giving Charrita a gift of humane death, I find it curious that Premiere would mention this as a possible symptom of Charrita's condition. Charrita did have a "tent" on her scruff, and she had that tent since she was a puppy. Charrita ate very well (1/4 cup of food 2-3 times a day) and had no anorexia (loss of appetite), until after going on Gabapentin.

Charrita was a very active senior dog and I now realize she wasn't eating enough for at least a week, because she was just too sleepy on Gabapentin. The MedVet vet should have given me better information, i.e. I may need to force-feed Charrita a normal amount of food, or give her vitamins, while on Gabapentin. I could have been told that dogs need the same amount of food whether resting or not, and I may need to feed by syringe if necessary. All of Charrita's symptoms are also the same as could be found as side effects of Gabapentin. I agree with the VCA vet that Charrita had developed hypoglycemia. I do not agree that Charrita also suffered of PD/PU, now that I have an understanding of what it is.

I do not agree with Premiere's judgement in this case (that Charrita needed $4800 worth of observation or would've died in pain at home). Charrita could have been saved. I do not think she was in pain; she verbally wimpers when in pain, like in 2008 when she was 7 years old and I trimmed a bit too much of one of her nails, or on 6/13/2018, when she had a tummyache. I possibly could have taken her home and given her sugar, and force-fed her if necessary, while I weaned her off the Gabapentin (yet another thing the MedVet vet, or ANY vet, failed to mention - Gabapentin is addictive for dogs). Charrita was just so very hungry, as Gabapentin slowly robbed her of vitamins and minerals, and made her too drowsy to eat. No options were given to me to help her at home. Premiere convinced me that without very expensive vet intervention, I had no other option but to help Charrita die humanely.

I am not saying don't go to a vet when you have a concern for your beloved pet. I'm not saying don't use Gabapentin if the vet thinks it will help. What I am saying is blind trust can kill your pet way faster that cancer because a vet may not tell you everything you really need to know, and you may not know what questions should be asked.

I am glad that Charrita will never experience the pain of cancer, or the blade of a veterinarian. She was a loyal, sweet girl and I gave her up too soon. This was so painful to me because deep down I know she wasn't sick until I brought her to the vet for a tummyache. I fed her the medication that made her sick. I was the one who decided to put her down.

Don't wait until your pet gets sick. Don't just expect a vet to inform you for free. They need to eat, too (although in my case, it would have costed the vet nothing to simply better inform me before the consequences happened). The internet is easy to access - look up every/any pet symptom, medication and poison so you can recognize something going wrong. If your pet is prescribed meds for a tummyache (like my Charrita was) and suddenly develops symptoms of lethargy, drunken walk, loss of appetite, weakness and extreme sleepiness, these were Charrita's hypoglycemia symptoms after 9 days on Gabapentin.

Gabapentin obviously eliminates pain in pets, but can cause those symptoms. Ask your vet about home remedies like Karo Syrup, honey, or even sugar water; vitamins, and force-feeding a healthy pet who is not eating normally while on Gabapentin. And, of course, find out for sure whether your vet's Gabapentin has Xylitol (not a deal-breaker in correct dosage).

Xylitol is a poison to dogs but it seems the toxic effects can be controlled when benefit outweighs the risks (if you have a very sick pet in pain; like for cancer or arthritis). If your vet says he "pretty sure" the prescribed Gabapentin doesn't contain Xylitol, but needs a week to get back to you on it for sure, know that your pet may have no time for that. I never asked - I'm not a veterinarian and had never heard of Gabapentin. Besides informing pet owners better, vets should be informed of what exactly they are prescribing, including ALL side effects. MedVet never told me to watch out for sleepiness, ataxia, weakness, and undereating with Gabapentin. I was only told to watch out for vomiting or diarrhea, which Charrita never experienced.

In Charrita's case, I'm sure the Gabapentin helped her with her upset stomach pain. But it also caused her to eat very little, she can't eat if she is sleeping all the time. A very small, active dog like my Charrita needed to eat constantly to keep up her superfast metabolism, even when she wasn't running around. But I didn't know that Gabapentin would slow her digestive and mental systems to almost a complete halt.

I'm really hoping my posts help somebody. I miss you, sweet Charrita.
I also wanted to say that I'm very sorry for doubting the vets in this case. And myself, because once I believed that the Gabapentin liquid has Xylitol, I was also beating myself up over feeding it to her every 8 hours. I now know that in the end, it eased her tummyache and whatever else may have been hurting her; she was able to sleep well and got rested instead of running all over the house all day to make sure I was safe.
Thank you for your kind words. Today I did just that, I went to both vets and tearfully voiced my thoughts. They assured me that the clear liquid Gabapentin given for Charrita did not have any xylitol, and was a compounded version made especially for Charrita's very small size.

I guess I was just overcome with emotion over putting Charrita down. Today they also told me while honey and Karo may work for a while, it would just delay the inevitable; even though I could not afford to do the tests and observation, they were sure that Charrita had a serious health problem and she would not survive it at home.

I understand that Charrita was very old for a dog, and I just have to accept that at some point something was going to go wrong. I'm still so sad, but the last words she heard before being put to sleep forever was that she was a good girl and I love her. I know that whatever was making her sick cannot hurt her any more.
Add a comment to Charrita's experience
Was this experience helpful?
Rocky
Pomeranian
3 Months
0 found helpful
Hi, my pom does not want to eat. He smells his food and runs away. He also plays with his food but does not eat it. He is active and playful but pees a lot. I fear that it might be hypoglycemia. Any suggestions on what I can do would be of grat help.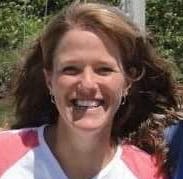 1611
Recommendations
Without seeing Rocky, I'm not sure if he is just being a playful puppy, or if he may have something wrong with his mouth that is preventing him from eating. Since I can't see him, it would be a good idea to have your veterinarian look at him to make sure that nothing is going on with him that is causing a problem. I hope that all goes well for him!
I was diabetic for 13 years and was taking metformin 1000 mg twice daily. Last A1C was 15. My symptoms have always been stomach and bowels. I am a 54 year old male. the metformin wasn't really working so this year, our family doctor started me on Natural Herbal Gardens Diabetes Disease Herbal mixture, With the help of Natural Herbal Garden natural herbs I have been able to reverse my symptoms using herbs, my symptoms totally declined over a 7 weeks use of the Natural Herbal Gardens Diabetes disease natural herbal formula. My diabetes is totally reversed! Visit their website www . naturalherbalgardens . com I am thankful to nature
Add a comment to Rocky's experience
Was this experience helpful?
Cuchie
Maltese
16 Years
0 found helpful
My 16 year old Maltese mix dogie had an episode about a little over a year ago and she was diagnosed as having had an 'old dog disease' episode. She has been fine since until about 3 weeks ago when all of a sudden she couldn't see, bumping into everything, was disoriented, not able to determine the direction of our voices, shaky on her legs, drinking large amounts of water and urinating a lot and all over the house. We took her to our vet who did a complete blood count, which came back normal. She then had a liver and kidney test, which was also normal. The vet then wanted to test for diabetes, which she did and it was determined that she was hypoglycemic. They asked us to giver her more complex carbs in her diet and I explained that she was a fussy eater and if I could introduce glucose or corn syrup as a supplement instead. She said that would be ok and that I could give her a teaspoon of honey or glucose once a day. Before I had a chance to put that into effect, today she threw up all her food whole and right after she dis that she had some sort of seizure that lasted about 10 to 15 seconds. We have been unsuccessful in getting hold of our vet and got some advice from the Internet and based on that we gave her a syringe of corn syrup diluted. She has since caught herself and seems ok now. But our question is are we on the right track and what should we do now? And also, should we continue giving her the glucose and if so for how long and how much?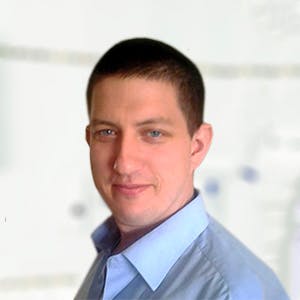 3320
Recommendations
It does sound like Cuchie is having hypoglycemic episodes which may lead to seizures, rubbing honey on the gums in these situations can help and it seems that your Veterinarian is on the right track with a diagnosis. It is important to monitor Cuchie's behaviour and movement as this can be an early indicator of low blood glucose and you can act quickly with some honey before to gets worse. Regards Dr Callum Turner DVM
Add a comment to Cuchie's experience
Was this experience helpful?
Max
Belgian Malinois
9 Years
2 found helpful
Has Symptoms
Exercise Intolerence (50m tops)
Trouble eating (szur. bites tongue)
Max is a Malinois/Lab mix,100 lbs. He's been dealing with seizures for about 6+ months now. He's been to 2 different vets, both who weren't confident diagnosing anything conclusively without a follow up to a specialist. The first vet suggested a pancreatic tumor, the second just seemed to think that until further testing that the seizures might as well be considered idiopathic.
We're quite concerned, because there are so many illnesses out there that share several symptoms in common with Max's situation. We feed him 4-6 times a day now (2-3 small meals, 2-3 snacks), and we include a bit of karo syrup on most of these, just to make sure there is a constant influx of readily available glucose. This seems to help, though there have still been seizures that just don't correlate with any missed meals. He bit his tongue so badly he could barely eat mush for 10 days, so I have a pair of small nylabones on stand by to stick between his molars during the next seizure.
Anyway, we're concerned he may have something serious, like encephalitis, or tetanus, etc. We live in St. Louis, and I'm aware that we have our own brand of encephalitis here, and Max started showing symptoms in the fall. He does have a fenced yard, and there's a creek on the other side of the neighbor's house, so he could have easily been bitten by a tick or mosquito. Also, there is an Extremely emaciated dog next door, I literally can't believe it's alive. They do get up close through the fence sometimes, who knows what that thing is infected with.

So the next stop is the specialist, what kind of tests does Max need to really narrow this thing down? I'm just not convinced that chronically low blood sugar explains all this, he was always a super high energy dog and never had a big appetite. The only problem he ever had before was gastroenteritis as a puppy (for at least 6 months).


So far he's had basic blood work, which only showed low glucose, and an x-ray, which didn't show anything.
We declined the phenobarbitol for now, because we want to wait for a third opinion.

I forgot to add, he can barely walk around long enough to relieve himself, and then his legs all start collapsing. So we just get stuck for awhile while he lays there, and then it takes about a minute per meter to get him back inside. Sometimes we have to use a blanket as a stretcher. This still happens even if we just Gave him treats or food with karo syrup a half hour before. That's why I'm not sold on the hypoglycemic prognosis.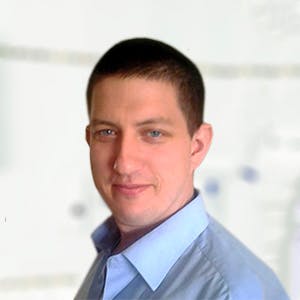 3320
Recommendations
The question isn't if there is hypoglycemia (we know that), the most important question is what is causing it; a pancreatic tumour (insulinoma) would explain why blood glucose levels are low even after karo syrup has been given since a insulinoma continues to produce insulin regardless of blood glucose levels. Whilst x-rays are noted in the diagnosis of insulinoma, they are not reliable; ultrasound, CT scan or exploratory laparotomy with a biopsy are better diagnostic methods; check the links below for more information. Regards Dr Callum Turner DVM https://wagwalking.com/condition/insulinoma www.acvs.org/small-animal/insulinoma
I can't believe this dog owner is so selfish to refer to the emaciated dog next door as 'that thing'. How can anyone be so concerned about their own dog, yet completely indifferent to the suffering of the neighbour's dog!
How can this owner beside talking about his dog condition be so heartless about the dog next door. Take action not only for your dog but the your neighbor dog. where's your compassion!!!
Thank you for your quick response, we will get these tests done as soon as we can, I just hope we haven't taken too long.
Add a comment to Max's experience
Was this experience helpful?
Cj
Cocker Spaniel
13 Years
0 found helpful
My dog is diabetic and has been for about a year and a half. In the last couple weeks her blood sugar has dropped three times leaving her with lost vision weakness in the legs and head tilt. I have given her honey when it has happened which seems to stop the symptoms almost immediately. We are increasing her insulin slowly her doctor because her test came back that her blood work was too high. Anything else I should be concerned with? Is increasing her insulin the correct thing to do?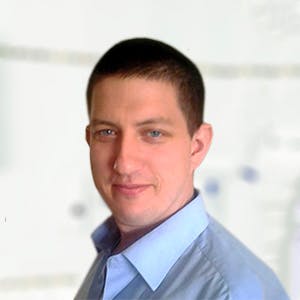 3320
Recommendations
Management of diabetes is not really a science but an art more like a balancing act where you need to keep the blood glucose level within reference range using dietary changes, insulin and timing; if you are increasing the insulin levels, it may make hypoglycemic episodes more severe or more frequent. You should discuss with your Veterinarian and look into glucose curves to monitor blood glucose over a long period of time, especially with changes to the insulin dosage. Regards Dr Callum Turner DVM
Add a comment to Cj's experience
Was this experience helpful?
Shady
German shepherd mix
11 Months
0 found helpful
Medication Used
Don't know what they're giving her
I have an 11 month old German Shepherd mix. Her name is Shady. It is now Sunday. Friday afternoon she was rushed to the veterinarian emergency room . On our arrival her blood glucose level was 49 it is now Sunday and it went from 49 to 59 on Saturday and today Sunday it was 22. They've had her two days and they cannot give me a reason for what what's going on. Hypoglycemia has not even come up as a possibility. They keep telling me she got into something that made her sick. There's nothing here that she could have gotten into. I have another dog in the yard with her and there's nothing wrong with him. So two days and over $2,000 we are still basically in the same place if not worse then what we were on Friday. I'm at my wits end. I'm running out of money and we still have no answers to what's going on. It seems strange to me that on Friday her level was at 49 and she was unconscious practically dead and when her level is at 22 she's walking around eating acting normal. I don't understand how this could happen. Unless these doctors are incompetent. Please help me with any information you could provide. First thing Monday morning she will be going to our regular vet. Whom is very competent. Thank you so much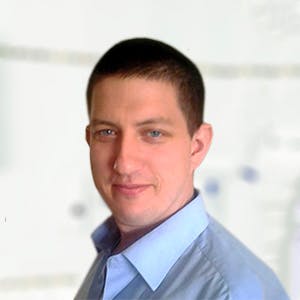 3320
Recommendations
Normal blood glucose levels are generally between 76-119mg/dL (may vary slightly between different machines and textbooks), a level below this would indicate a reduction in blood glucose in circulation which may be due to poisoning (xylitol in chewing gum or toothpaste for example), cancer (insulinoma for example), liver disease, hormonal conditions, physical exhaustion among other causes. Without examining Shady and reviewing all information I cannot say specifically what the underlying cause is since the different possible causes have different approaches to treatment. Regards Dr Callum Turner DVM http://veterinarycalendar.dvm360.com/logical-approach-diagnosis-and-management-hypoglycemia-proceedings
Add a comment to Shady's experience
Was this experience helpful?
Sadie
Border Collie
10 Months
1 found helpful
Has Symptoms
Awake but unresponsive to stimulus
Our ten month old border collie pup has been learning the art of working stock. She's fairly thin even though we feed her high energy dog food. She doesn't keep the weight on well due to her constant playing, then working. Today we were out moving the stock and she was running pretty hard for about ten minutes. She was doing a wide sweep and we were beside her on the four wheeler when all of the sudden she just slowed down fell over and had a seizure. She seized for about a minute and a half. After that she was very ataxic. She was awake but fairly unresponsive to any stimulus. She then started breathing very quickly for about ten minutes. Before she was able to slow down and be more responsive. 3 to four hours later she is still slightly wobbly on her feet and has been sleeping. We have her some sugar water and she drank it. Tried feeding her and she didn't eat. Wondering if hypoglycemia is your diagnosis. If so what do you recommend we do for her. Happened once before, same symptoms.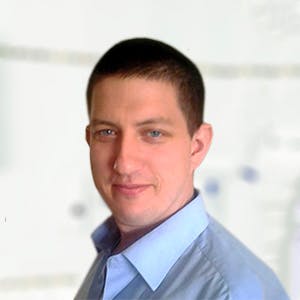 3320
Recommendations
Hypoglycemia is a possibility but I would recommend that you place some honey or syrup on the gums instead of sugar water; you should visit your Veterinarian for an examination and a blood test to be on the safe side before putting her to work. Also, other conditions like Border Collie collapse should be considered as well, you can find more information below. Regards Dr Callum Turner DVM www.vetmed.umn.edu/research/labs/canine-genetics-lab/genetic-research/border-collie-collapse
Add a comment to Sadie's experience
Was this experience helpful?
Lucy
Papillon
10 Years
0 found helpful
My 10 year old papillon had her spleen removed 2 weeks ago. 4 days after surgery, I thought she had a seizure, but it was low blood glucose. She was released from the emergency veterinary hospital. The next week her blood glucose was between 26 and 30 in the morning. She spent one night at the ER and went to my regular vet the next morning.

This lasted 5 days. On the 5th day her blood glucose was at 96. Tonight I took her in for a follow up appointment and to get her stitches removed. Her blood glucose had dropped to 61. She has been syringe fed every 6 hours since last Friday and is on a/d. Her red blood cell count has also dropped since last Friday.

Her liver levels are abnormal, but she is not in liver failure. She is on metronidazole, zeniquin, denosyl and tonight was started on entyce for 3 days. They aren't sure if there is an infection and have run lots of blood panels on her.

She has had numerous ultrasounds and when her spleen was removed, the vet examined her organs and all looked normal, except the spleen.

Is there something we are missing or something more I could be doing for her?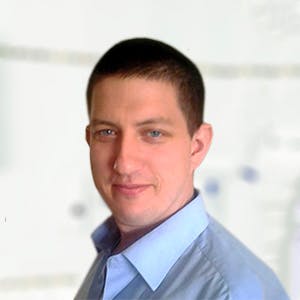 3320
Recommendations
There are various causes for hypoglycemia in dogs and may be due to issues with fasting before surgery, pancreatic disorders, liver disease (glycogen storage), poisoning among other causes. I cannot think of any one specific cause in this case, but you should wait for your Veterinarian to complete tests etc… before considering something like a liver biopsy especially if the liver values are off. Regards Dr Callum Turner DVM
Add a comment to Lucy's experience
Was this experience helpful?
Tommy Lee
Chihuahua
5 Years
0 found helpful
2am on a Saturday morning, my dog got sick. During the next four hours he got so much worse and started seizuring. I took him to my vet and they directed me to an emergency animal clinic. I was charged $400 before he could be seen. The vet gave him dextrose intravenously which raised his blood sugar and he regained consciousness. But his blood sugar never stabilized after 24hrs. His face started swelling. The on duties vet told me he organs were shutting down and fluid was building in his tissues. He stated I can take his to another emergency hospital to get an ultrasound but my little doggie was on twice as much dextrose to stablize his sugar than the initial dose from when we first arrival at the emergency clinic. His recommendation was to put him down. Nevertheless they will be closing within12 hrs and would have to take him home. I chose to put him down because I didn't want him to suffer nor die horribly. This happened at the end of October and I'm still crying today. Should an emergency clinic have mandatory diagnostic equipment such as ultrasound. And if not in the case of low blood sugar why do they keep him there so long until his organs started shutting down. I pay over $1,800 for this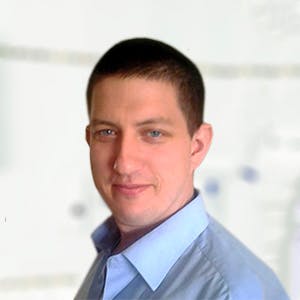 3320
Recommendations
The American Veterinary Medical Association defines an 'Emergency Facility' as: "Emergency Facility—A veterinary emergency facility is one with the primary function of receiving, treating, and monitoring of emergency patients during its specified hours of operation. A veterinarian is in attendance at all hours of operation and sufficient staff is available to provide timely and appropriate care. Veterinarians, support staff, instrumentation, medications, and supplies must be sufficient to provide an appropriate level of emergency care. A veterinary emergency service may be an independent, after-hours service; an independent 24-hour service; or part of a full-service hospital." However, specifics may vary from state to state; if you are displeased with the handling of Tommy Lee's case, you should contact your state's Veterinary Board. Regards Dr Callum Turner DVM www.avma.org/KB/Policies/Pages/Guidelines-For-Classifying-Veterinary-Facilities.aspx
Add a comment to Tommy Lee's experience
Was this experience helpful?
Yogi
Dachshund
4 Years
0 found helpful
My 4 year old male mini dachshund went in for a wellness check and pre surgical screening blood tests. We were thinking about having his teeth cleaned. All his test results came back good except the vet said he had low blood sugar. I brought him back a week later to recheck his sugar and again it was low. His vet said there is an underlying cause for it and that we should test for 3 things: Addison disease, liver shunt, or tumor. She also said though that she highly doubts it us a shunt or tumor as he does not show any other symptoms. He is otherwise healthy and happy. He does sleep a lot however but this could ve due to his age or just because we are not an active family and there isnt a whole lot for him to do. I just got his addison results back and they were normal. My mind is going to worst case scenario now ( tumor) and Im worried. I guess my question is...can a dog simply have low blood sugar caused by something less sinister than a tumor or shunt like maybe an endocronologic problem? Since he doesnt have Addisons...does that mean that it HAS to be either a shunt or tumor??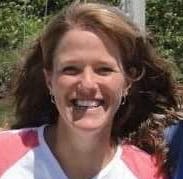 1611
Recommendations
Thank you for your email. I'm not sure how low Yogi's blood sugar is, but if it is low enough that your veterinarian is concerned, than I suspect it is not normal. An ultrasound might be the next best test to try and determine his liver structures and try to find a tumor if it is there. I hope that he is okay.
Add a comment to Yogi's experience
Was this experience helpful?
Diesel
Rottweiler
10 Years
0 found helpful
My 10 year old Rottweiler collapsed yesterday on his walk. At first he tried to pee and cocked his leg. His standing hind leg collapsed from underneath him. It happened several times, then his front legs collapsed as well. I was able to get him home but then his front left paw collapsed as we walked up the 2 steps to the porch. After a few hours he was ok, although he's been shaky for a few months, we thought it was just him getting old. I gave him honey in water which he lapped up, he's lost a lot of weight over the past 6months although his appetite is fine and I've even increased his food. He was bouncing around prior to his walk cos he gets excited when I get his lead out of the cupboard. Today he's been tearing Xmas wrapping paper apart in pure happiness but again is very tired now. Does it sound like hypoglycaemia? He hasn't had convulsions though, just collapsed and was still awake and responsive.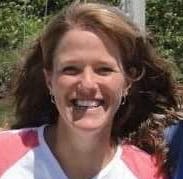 1611
Recommendations
Thank you for your question. i'm sorry that Diesel is having problems. It would be very unusual for a 10 year old dog to have episodes of hypoglycemia, though not impossible. Without examining him, I'm not sure what miht be going on with him, but a good first step would be to have him examined by your veteirnarian and have some blood work done to evaluate his systemic function. Your vet will be able to identify any other issues that might be contributing to this as well. I hope that he is okay!
Add a comment to Diesel's experience
Was this experience helpful?
dok
Poodle
1 Year
0 found helpful
My 1 year old poodle is very lethargic and is fainting for a week now. She doesn't eat and we're just giving her some water and her recovery food.. She has a dilated pupils but her stool and urine is normal so we're suspecting that it's hypoglycemia. We gave her a honey twice but nothings has changed. Plus the vet gave her an iv fluid for 5 days now but still under her weight and doesn't improve. What should we do?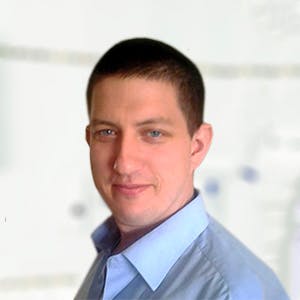 3320
Recommendations
If honey is ineffective at helping recover Dok from an episode, it may be that the problem is due to another cause like heart failure or similar cause; without examining Dok and running some blood tests we cannot say for sure what the specific case is, a blood test would be valuable as it would show if there was an issue with red blood cells, liver function, kidney function or anything else peculiar. Regards Dr Callum Turner DVM
My chihuahuas hypoglycemic and usually is fine i just let her free feed and give her soft food twice a day. When she has an episode i get syrup and food in her and she usually snaps out of it. Im just wondering how long it should take her to feel normal again. It seems to be between 10 mins and an hour. Is an hour ok
My 9 week old toy chorkie has hypoglycemic episodes at least twice per day and multiple ones during the night, where he can't walk. The vet has me feeding him via syringe w/ a prescription food because he's refusing to eat on his own. When he has the episodes I just give him honey or Karo syrup. Is there more of a regimen that I can place him (give honey hourly etc.) on to prevent the episodes from occurring?
My 3 year old terrier mix is 8 pounds and having what I think to be a hypoglycemia episode. He's rocking back and forth and not himself AT ALL. this happened about 3 months ago as well and we took him to the ER where they gave him corn syrup and glucose. Not sure if I should take him to the vet again? What can I do from now on to prevent this??
Add a comment to dok's experience
Was this experience helpful?
Bella
Jack russel x Manchester terrier
14 Years
1 found helpful
My dog recently had been unwell and after taking her to the vet they did a blood test and told me she had very low blood sugar levels.she is 14 but very good for her age. She doesn't have Addisons so i am thinking it will be something more sinister causing these symptoms. I would like to know what would be best to do as to finding the cause of this problem. She has had about 4 lots of blood tests done but I don't think they have tested her kidney or liver function. And is it possible to check her pancreas with a blood test. She also had a very low heart rate when we took her to the vet but this has now returned to normal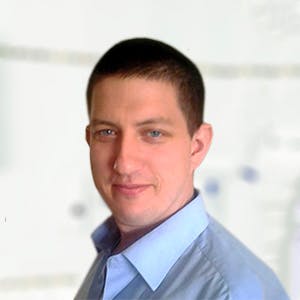 3320
Recommendations
Hypoglycemia may be caused by a decrease in food intake and excessive exercise when it is a primary condition; normally it is secondary to another condition like Addison's Disease (I know it is ruled out), pancreatic tumours, liver disease, xylitol poisoning among other conditions. I would recommend an ultrasound of the abdomen to look at the structure of the kidneys, liver and pancreas to look for any anomalies; normally blood tests include biochemistry which include liver and kidney function, another test to perform may be a insulin:glucose ratio test which may help indicate if there is an insulin secreting tumour. Regards Dr Callum Turner DVM
Add a comment to Bella's experience
Was this experience helpful?
Teddy
Yorkshire Terrier
10 Weeks
0 found helpful
I just bought my puppy and I rushed in to the ER the next day because he wasn't responding and was very lethargic. He went from playing with me and his toys to doing nothing. He just wanted to sleep and not do much. The morning he wouldn't pick himself up and it was very bad. He wouldn't lift his head, and then he would whimper and everything. He had diarrhea and it was a dark brown color, I wouldn't say black but it was more between milk chocolate and dark chocolate. The vet did say it was Hypoglycemia but what are his chances of living. He does tremble but I don't recall he had a seizure, on the drive he would stretch his legs and start making a lot of noise. They did put him in ICU and he will be there for 24 hours.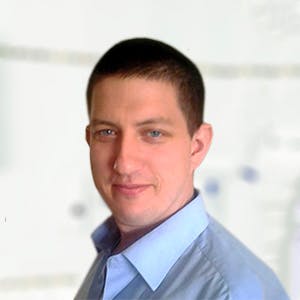 3320
Recommendations
Hypoglycemia may be caused by a few possible causes; some isolated incidents can be scary, but sometimes the event is part of a more complicated condition. Generally these cases have a fairly good prognosis, but the underlying cause of the hypoglycemia will determine the overall prognosis and follow up treatment or management. Regards Dr Callum Turner DVM
Add a comment to Teddy's experience
Was this experience helpful?
Stocktin
Shih Tzu
Almost 16
0 found helpful
My dog was diagnosed with insulinoma. We feed him at least three times a day, just wonder is high protein, high fiber the best to feed him and should we try to
feed him every 2 to 4 hours? He is almost 16 years old Nov 11. Surgery is not
an option since our Vet said the tumors are hard to find. Also what is his life
expectations? One article said 6 months to 2 yrs.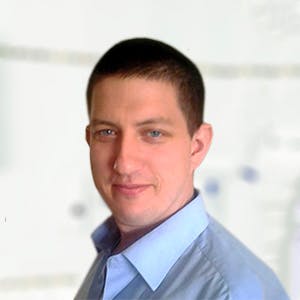 3320
Recommendations
There are various medical management approaches which may be tried, but there is no one fits all as each case is different and a certain amount of trial and error is required to ensure that everything is balanced. A high fibre diet fed multiple times per day is important along with other supportive care as required. Life expectancy is a big question mark and you also need to take into account current age as well. Regards Dr Callum Turner DVM https://wagwalking.com/condition/insulinoma www.acvs.org/small-animal/insulinoma
Add a comment to Stocktin's experience
Was this experience helpful?
Bella
Chihuahua
1 Year
2 found helpful
I have a brindle Chihuahua who is over a year old. Every once and awhile she gets very lethargic, falls over herself, doesn't want to eat or drink, goes under the covers and stays..when you pick her up she is almost unresponsive but just looks around and shakes. It happens at least three to four times a year. I don't know what is wrong with her..sometimes she doesn't want anything to do with food but I have seven dogs so if she doesn't eat her food it gets swiped. I came home from work tonight and she was having one of her weird fits..I gave her some honey and syrup in case of low blood sugar? Is that right? I thought after a year you did not have to worry about hypoglycemia? How long should it take her to bounce back? What kind of advice can you give. I feel like every article is telling me the same things. I am sick of this happening to her.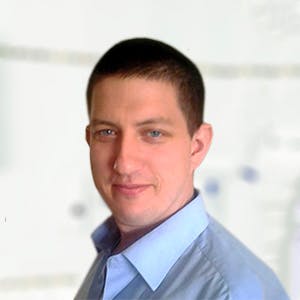 3320
Recommendations
Hypoglycemia may occur to a dog at any age and may be brought on by internal and external factors; if you see Bella pick up within an hour of corn syrup and honey, then hypoglycemia is a likely culprit, if not then the cause is due to another condition. A physical examination and round of blood tests would be the first step, but ideally during one of these episodes; hormonal issues, poisoning, blood glucose and other causes may all cause similar symptoms. Other deficiencies like calcium may also cause weakness. Regards Dr Callum Turner DVM
Add a comment to Bella's experience
Was this experience helpful?
Min min
Chihuahua
4
0 found helpful
I have a 4 year old female chihuahua who gave birth to 6 puppies , one was still born @ 2 pm yesterday. This morning I found her seizing , urinating on herself and drooling @ 6 am this morning. I gave her corn syrup. She was still pretty out of it so I rushed to emergency vet thinking she may have preeclampsia which the vet agreed that's what it looked like. Ran her calcium levels, it was normal. Ran her blood sugar , normal. So. We went a head an ran further blood tests everything was fine. By 12pm she was pretty much back to normal. Now is it possible she did have low blood sugar and the corn syrup brought her levels back up and all she needed was time to recover from the seizure?? Vet checked her with an ultra sound to see if she maybe was bleeding or had something stuck. But she was all good.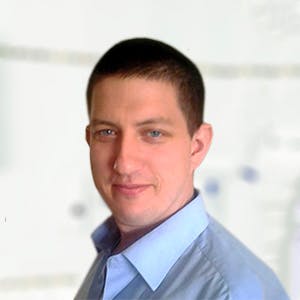 3320
Recommendations
It is possible that Min Min had a hypoglycemic event which brought on a seizure, your quick thinking with the corn syrup may have been enough to balance things out. Hypocalemia is also a concern postpartum but it seems thankfully that everything is now fine which is a relief. Now is it important to ensure that Min Min's dietary intake is increased due to nursing and to help her recover from pregnancy. Regards Dr Callum Turner DVM
I have a 14 year old female dog, she went about two days without her insulin but was eating, it was not until yesturday that she started getting weak. At this point she would not eat for me to give her insulin. So, now I am trying to get her sugar uo with honey and sugar water. I am sorry this sounds so bad but, we are homeless in a hotel and could afford to get it. She was fine until yesturday. She is lathargic now and quiet, still no eating, trying force feed her. If I am able to get a small amount, shoukd I give her, her insulin the full dose or half? Still walking stumbly like. What else can I do for her?
Add a comment to Min min's experience
Was this experience helpful?
Finn
English Springer Spaniel
3 Years
1 found helpful
I have a 3 year old Field Trial Springer Spaniel. He has had 3 episodes of a 2-21/2 minute seizure while hunting at game farms about 3 hours into the hunt or always at the end of the hunt. At first I thought it could be a genetic condition of EIC but it comes on suddenly. Then I was thinking epilepsy but it only has occurred in the field? His father has produce about 30 liters with no pups having this condition that I know of. Also his mother has had 2 repeat breeding with the stud and I have heard of no other issues!
I was planning on breeding this dog but if its hypoglycemia i would like a diagnosis. Also if that is it can I be confident in breed him??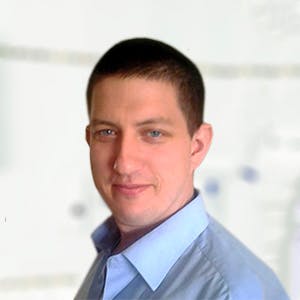 3320
Recommendations
Seizures may be caused by a variety of causes, but may be induced by low blood sugar during exercise as there seems to be a correlation between hunting (after three hours) and an episode. Exercise, pancreatic tumour and a congenital anomaly like a liver shunt may cause low blood sugar. Whether or not you can breed with him, this would be dependent on whether the cause is genetic (like a shunt) or acquired like liver inflammation or pancreatic cancer. Other possible causes may be due to heart disease (would normally present much earlier than three hours) and neurological conditions. An examination by your Veterinarian along with some blood tests may be useful. Regards Dr Callum Turner DVM
Add a comment to Finn's experience
Was this experience helpful?
Marlowe
German Shepherd
7 Weeks
0 found helpful
After my puppy had a seizure at 7 weeks old, we rushed her to the vet and found out she had hypoglycemia. They gave her some fluids and prescription food that we have to syringe feed her...she will not eat anything on her own and never wants to play or move like a puppy that age should. Is this level of hypoglycemia treatable and what can we do to help her in the long run? We found out this morning another puppy from the same litter crashed yesterday and had to be euthanized for the same problem. Also, what could have caused this is two pups of the same litter?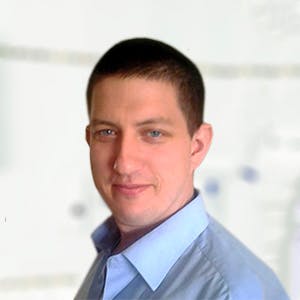 3320
Recommendations
There are various causes for hypoglycemia in a puppy including liver disease (preventing glycogen storage), intestinal disorders, insulin levels or nutrition; also lack of food and increased activity may lead to hypoglycemia. Marlowe's glucose levels should be checked regularly and an investigation should be made to see if there is a correlation between food consumption and glucose levels over time. Depending on the underlying cause, treatment or management may be required; you would need to speak with your Veterinarian about this. Regards Dr Callum Turner DVM
Add a comment to Marlowe's experience
Was this experience helpful?
Marsha
Shih Tzu
3 Years
0 found helpful
I have a 3 years old female shih tzu, she had 3 puppies, gave birth safely last year. Today , she was fine and active from morning to about 3 pm, and suddenly she lost conciousness, not fully but she is very lethargic and she doesn't want to open her eyes and move. then i started giving her honey and she is better but then she is lethargic again. I called my vet and he said the she is having low blood sugar, and now i keep feeding her small amount of food frequently and she can eat, also honey and goat milk (meyenberg) to give her some energy, she is slightly better but she still look weak, the difference is too drastic from morning to when the incident happened. what should i do? what kind of test should I do? and if she is hypoglycemia how to maintain her diet, Lack of nutrition is for sure not in the list because i make sure she had enough calories intake as well as vitamin,
please advice, I'm vert worry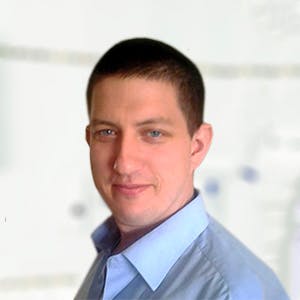 3320
Recommendations
This level of hypoglycemia is very severe by your description and simple dietary management probably wouldn't be enough. The best course of action would be to have Marsha at your Veterinarian's Clinic and to have them plot a glucose curve against time to see how her blood glucose changes over time and the effect of her food on her diet. After this, your Veterinarian would have a better understanding of the severity of the hypoglycemia and would be able to advise you accordingly. Regards Dr Callum Turner DVM
Peyaley how is your doxie now? I have recently had an extremely similar situation with my male doxie the same age.
I have a 5 year old dachshund. Healthy and very active. From a routine checkup we found that he has hypoglycemia. First time 55mg/dl. He shows no signs of hypoglycemia. In two weeks time we rechecked, it was 48.
Dr asked us to get a glucometer. We checked his glucose levels 5 hrs after eating. It was 55.
What should we do next?what's the next step in management?
Add a comment to Marsha 's experience
Was this experience helpful?