What is Immune-Mediated Thrombocytopenia?
Platelets cannot be replenished quickly enough by the body. It can be difficult to diagnose and many veterinarians will refer you to a specialist in order to properly diagnose and treat immune-mediated thrombocytopenia. The American Cocker Spaniel, Standard Poodle, Miniature Poodle, Toy Poodle, Old English Sheepdog, German Shepherd Dog and Labrador Retriever are predisposed to immune-mediated thrombocytopenia. Middle aged dogs are more likely to be diagnosed with immune-mediated thrombocytopenia.
Immune-mediated thrombocytopenia in dogs attacks the dog's own blood platelets and is a very serious disease. Antibodies will bind to the surface of platelets causing the affected platelets to prematurely destruct.
Book First Walk Free!
Symptoms of Immune-Mediated Thrombocytopenia in Dogs
Immune-mediated thrombocytopenia is a serious condition and if you see any of these symptoms, contact your veterinarian immediately for a thorough physical exam and testing.
Abnormally rapid breathing
Weakness
Lethargy
Bruising
Bleeding from the gums
Bleeding from the nose
Tarry stools
Pale gums
Difficulty breathing
Anorexia or lack of appetite
Sudden death
Types
Immune-mediated thrombocytopenia in dogs can be classified in two categories.
Primary Immune-mediated Thrombocytopenia
Also known as idiopathic thrombocytopenic purpura, primary immune-mediated thrombocytopenia is an autoimmune disorder where the antibodies attack portions of the platelet membrane. There is no underlying disease causing the immune-mediated thrombocytopenia.
Secondary Immune-mediated Thrombocytopenia
The antibodies are being bonded to antigens and then absorbed into the platelet surface. Secondary immune-mediated thrombocytopenia is the result of an underlying disease.
Causes of Immune-Mediated Thrombocytopenia in Dogs
There are numerous causes of immune-mediated thrombocytopenia and your veterinarian will try to determine the exact cause to ensure that the treatment plan put in place will address the cause.
Vaccines
Although rare, there have been some cases where dogs have developed immune-mediated thrombocytopenia after receiving a vaccine.
Neoplasia
Immune-mediated thrombocytopenia is very commonly associated with hematopoietic and solid neoplasms. This includes mammary adenocarcinoma, lymphoma, fibrosarcoma, nasal adenocarcinoma and mast cell tumors.
Infections
Bacterial, viral, parasitic or protozoal infections within the body can cause destruction of blood platelets. The destruction of these platelets can cause immune-mediated thrombocytopenia.
Autoimmune Diseases
Other autoimmune diseases in dogs can trigger immune-mediated thrombocytopenia. Systemic lupus, rheumatoid arthritis and immune-mediated hemolytic anemia are some of the more common autoimmune diseases that can cause immune-mediated thrombocytopenia.
Drug Therapies
It has been found that any drug can cause immune-mediated thrombocytopenia but there are certain drugs that have a higher incidence of causing it. These drugs include cefazedone, auranofin and trimethoprim-sulfonamide combinations.
Diagnosis of Immune-Mediated Thrombocytopenia in Dogs
Diagnosing immune-mediated thrombocytopenia is a process of elimination and determining the cause of the symptoms. Your veterinarian may refer you to a specialist for a definitive diagnosis and specialized treatment plan.
Clinical Symptoms
Your veterinarian will evaluate your dog's symptoms and try to rule out other diseases. Most of the time, a dog is presented to them with signs other than severe bleeding, therefore, trying to determine the cause of the symptoms can be frustrating.
Physical Exam and Medical History
Your veterinarian will do a thorough physical examination of your dog. An evaluation of your dog's medical history will help determine if there are any recent changes such as new medications or vaccinations. Try to give your veterinarian as much information as possible, including daily routines, recent traveling and changes in activities.
Diagnostic Testing
A CBC, or complete blood count, will be ordered to determine the amount of blood platelets being produced by the body. Other tests that may be performed include a blood smear, serum chemistry profile, heartworm antigen testing, and coagulation profile. Blood samples will be collected by atraumatic venipuncture to prevent the activation of clotting factors or minimize platelet clumping. Confirmation based on a CBC test and blood smear examination can be done if the immune-mediated thrombocytopenia has progressed to the point of rapid platelet depletion.
Urinalysis
A urinalysis is conducted to rule out fungal disorders or rickettsial. Urine must be collected by free catch.
Imaging
To determine if the underlying cause is a neoplasia a thoracic and abdominal radiograph and an abdominal ultrasonography will be ordered.
Bone marrow aspiration
Bone marrow aspiration is only needed if concurrent leukopenia, with or without anemia, is not present. If performed, it may show an underlying cause that is not apparent through a clinical examination.
Treatment of Immune-Mediated Thrombocytopenia in Dogs
Your veterinarian will create an individualized treatment plan for your dog. These treatment plans are often aggressive and require continual care, therefore, hospitalization is usually required.
Immunosuppressive drugs such as steroids, cyclosporine and azathioprine have been effective in treatments. Immunosuppressive drugs will help control your dog's immune system response to the depletion of blood platelets.
Supportive care may be necessary depending on how ill your dog has become. Oxygen support and IV fluids will be given. Blood transfusions may be required if your dog has become anemic.
In the case of secondary immune-mediated thrombocytopenia, the underlying cause must be treated as well as the thrombocytopenia. Your dog may need to remain on supportive care while the underlying cause is being addressed.
Recovery of Immune-Mediated Thrombocytopenia in Dogs
Immunosuppressive drugs may need to be continued for several months. Your dog can be weaned from the medications upon conclusion of the entire treatment plan. Drug therapy may be required for the rest of your dog's life to ensure that your dog's blood platelets are not decreasing. Most dogs, when treated aggressively and diagnosed in time, can live normally following treatments.
Any vaccines or medications that were found to be the cause of immune-mediated thrombocytopenia in your dog should be avoided for the rest of his life. All immune system stimulants, such as vaccinations, should be avoided also.
Be sure to listen carefully to your veterinarian and follow all treatments set for your dog to ensure recovery from immune-mediated thrombocytopenia. All medications should always be used as prescribed and any concerns should be directed to your veterinarian.
Immune-Mediated Thrombocytopenia Questions and Advice from Veterinary Professionals
Difficult to write in English
Poodle
10 Years
0 found helpful
My puppy is diagnosed with IMT 2-3 days ago. When we first visited the vet, she bled in her mouth but had no other severe symptoms at all. She was prescribed with steroid (but very small dose as the vet wanted to identify if the disease is caused by a mite) and had stopped bleeding. However, since yesterday, she started to bleed in her pee and lose her energy. The vet started to transfuse blood from now on. What I wonder most is the long term survival rate. The vet said it is not too difficult to recover from the very first disease but she should keep taking medicine maybe throughout her life. The problem is, as the steroid medicine itself is very bad for dogs' health (especially for a liver), a long term survival rate for this disease is very bad(not many dogs manage to survive more than 1 year after being diagnosed with this IMPT). I cannot and don't want to fully trust doctors diagnosis on this long term survival rate. Could anyone give scientific evidences or experiences on long term prognosis for this disease?
The Vet is correct. My 31pound Standard Poodle who is 8yr old female got this disease in 2015 when she was 5yrs old. We did wean her off her medicine but it took 2 years to wean her off. We had to put her back on a cyclosporine called ATOPICA 100mg. in Sept. of 2018 It looks like she will survive so far she has begun the capsule since then and her platelet count is back up to over 300,000. However, after many CBC tests we really dont know the survival rate of this disease and how it may affect other organs. My poodle is eating but she is peeing much more due to her thirst from the medicine. She is active, eating, and runs around all the time..We can only hope for the best. IF you have to give the ATOPICA capusle, daily, please buy it from ALLIVET
They are located in Hialeyah, Florida and have the best prices and very prompt mail service. Best always, Jill L. New York City
Add a comment to Difficult to write in English's experience
Was this experience helpful?
Kosak
German Shepherd
9 Months
0 found helpful
German sheppard pup aged 9 months old !
Has always been hot since we got him did t think anything of it , bought him a fan and mind you it was winter here in tassie !! Started to go off his food then got very lethargic ! Rushed to vet was given blood tests and results indicated extremely low platlets 47 ! Started on steroids and antibiotics he started to improve and so did his next blood test was up to 248 ! Now almost 9 weeks on and spending a fortune his platlets have dropped again back to 147 ! Now started a second steroid and he is soooo hungry and thirsty plus weeping all the time.
We are currently waiting on new bloods and if results have not come back up we will have to put him down !
This has all been extremely stressful for a dog we have long waited for ! Just heart breaking ! And to add to it he is the most beautiful dog ever his nature is just gorgeous maybe he knows he is sick 😢
Absolutely kills me reading your post, i think that this is something I may also be facing with my beloved companion's. It will more than hunt me, I think it may be the end of my life as I don't think I will be able to survive without her, I love them both to death but the elder one has been my reason to push on with life for 15 years, every minute of every day she is by my side. I'm not sure how you had/have the courage to "let them go" I hope I could be selfless and not put my needs for her second to her and her pain, it sounds so selfish of me to say that but I don't ever want to see her in pain but I can't bear the thought of her gone. Life is so cruel sometimes. I just wish I would go before her.
My labrador developed sudden onset of weakness on the hindlegs. I need to lift her and help her to stand up. I consulted a Vet he was given Antibiotic, pain medications and blood exam. She has bleeding on the paws, petechial rashes on the abdomen. She throw out once with yellowish blood streak vomitus and bleeding or menstruation? on her female organ. The Vet informed me that her platelet is only 45, I went back to the Animal Hospital, she is coughing with difficulty of breathing. The vet examined her and told me she has some fluid in the lungs. The most difficult decision that will hunt me for the rest of my life is to put her to sleep to end her sufferings. Goodbye Lana. We love you.
Add a comment to Kosak's experience
Was this experience helpful?
Charlie
Pug
7 Years
0 found helpful
Has Symptoms
Bleeding eyes, bleeding gums,
Bleeding eyes gums bloody feces
My pug that was 7 years old all of sudden went from being normal to making the dreadful decision of euthanasia. He started with mucus in his eye that looked like blood then his mouth started bleeding a week after. He lost his appetite and was very lethargic and totally not himself. He saw 2 different vets about 3 days apart. The second vet did a next day emergent teeth cleaning. His teeth bleeding still did not stop and his gums got really pale. Within 3 days he never improved. Both did blood work up and said he looked normal. His last 12 hours he vomited what looked like bile and then pooped black tar looking feces. An hour after that he was just going straight blood as his poop. We rushed to the Animal ER they drew labs again to see if it was rat poisoning and check his clotting. He had very low platelets compared to his first lab results which were 6 days apart. They recommended a blood transfusion and staying in the ER for possible a week. He was diagnosed with possible autoimmune disease and a 50/50 chance of recovery. We had to make the hardest decision of having to euthanize him instead of seeing him suffer and not being able to pay so much money. After reading all this information and people commenting his symptoms sounded more like thrombocytopenia. We are so heartbroken and miss him dearly.
I feel for you - went through similar experience with our 4 yr old male Havanese Remy. He had a raised welt on his front right chest area so we took him to his regular vet, who said he was just banged up from having a scuffle with our female Maltese. Noticed his urine was very dark, his surrounding skin was dark purple, and he wasn't eating. Took him back to vet following Tuesday as his gums were bleeding, his belly was dark purple. Our vet said bleeding was due to his breed's nature of gum overgrowth and belly color was blood settling from last week's welt on chest. That evening he vomited 3 times, including blood, and became very tired. I put him to bed then checked on him next morning. He was lethargic and his gums were white. Rushed him to vet- they did X-ray and blood work up- showed next to nothing in white blood cell count- and sent me to emergency vet for blood transfusion. Within hour of him being brought there, examining vet told me he was having trouble breathing and his prognosis was poor- blood transfusion would only be a bandaid- he'd need multiple transfusions which he might reject, and several days in intensive care, but his prognosis was not good. I knew I had to let him go.
Add a comment to Charlie's experience
Was this experience helpful?
Looie 70 lbs.
Standard Poodle
4 Years
-1 found helpful
Has Symptoms
Low platlete count, growth on toes
Medication Used
Atopica, Pentoxifylline, prednisone
Atopica, Pentoxifylline, Prednison
There is hope for these dogs. Looie is our 4th standard poodle, each black, and from the same breeder and this is our first experience with such a difficult disease. Looie also developed cancer and has had one digit amputated and the nail beds of two more toes removed. He was diagnosed 18 months ago and we suspect his problem was triggered by vaccinations.

It has been a long, complicated and expensive road for this animal. We have had the help of great vets at the Guelph Veterinary University. Our own vet has worked tirelessly to find solutions, on occasions, not charging for her time.

Prednisone was initially prescribed and had a horrible effect. The dog could not get up, was not eating, and could not climb even a couple of stairs. Because the cancer had surfaced on different feet, the surgeries could only be done after the previous toe healed. Due to the autoimmune disease, healing took a long time and there was a fear that this rapidly progressing cancer would spread or result in major amputations.

We have unsuccessfully tried to wean him off drugs.

Long story, short, we are now giving him only Atopica and Pentoxifylline and occasionally antibacterials. He is back to his old self, lots of energy and the amputations, impossible to detect. He will be on drugs the rest of his life. He is a great animal, a favourite at the vets. We love him dearly and he is worth all the anxiety and expense.
Add a comment to Looie 70 lbs.'s experience
Was this experience helpful?
Ivy
chihuahua mix
4 Years
0 found helpful
Our dog was diagnosed with IMT about 2 years ago when she was 2, we noticed she had what looked like bruises all over her stomach, took her to the vet and after ruling out other causes of her extremely low platelet count they diagnosed her. She responded well to the steroids and was fine, 2 years later we noticed bruising on her stomach again, took her in, platelets were extremely low again. This time besides the steroids, which she is almost weaned off of, she will be taking Azathioprine every other day for the rest of her life. The vet doesn't want her to receive any more vaccinations for the rest of her life, and I'm fine with that other than her not receiving a rabies vaccine. I'm very uncomfortable with that. She was actually due for her rabies and I went against the vet's recommendation and had them give it to her. Being she is still on a very low dose of steroids, and taking the Azathioprine, I'm hoping she will not relapse. Does anyone have any experience with the rabies vaccine causing an imt relapse? I hope I didn't make the wrong decision, she will be due for another cbc in a few weeks, and I will be checking her daily for any bruising. Also when she was first diagnosed she had taken a new heartworm preventative about a week before. She has been taking that same heartworm preventative since, the vet seems to believe the heartworm preventative would not cause imt, I'm wondering if maybe it did, and if I should discontinue giving her that.
Add a comment to Ivy's experience
Was this experience helpful?
Milo
English Springer Spaniel
11 Years
0 found helpful
My 11 y/o Springer Spaniel, Milo, was finally diagnosed with IMT this morning after 8 months of continuous bacterial infections. Jan/19: the first symptom we noticed was sneezing + hair loss around the nose - Vet prescribed an anti-fungal + steroid. A week into the medicine, urine appeared in blood + zero appetite + fever of 106 developed. Vet found super enlarged prostate (Milo is intact) and thick bladder wall and he tested off the charts for bacterial infection. Hospitalized overnight on IV antibiotics and liquids. No change for 24+ hours. Took him home to be comfortable and miraculously started eating and temp came down. Started aggressive round of antibiotics. After completing, labs came back clear. Then, April/19: significant hair loss + crusting around nose/mouth + inflamed nostrils; referred to canine dermatologist who diagnosed with bacterial infection of nasal cavity. Prescribed another round of antibiotics. June/19: Blood in urine + bruising on abdomen. Vet diagnosed with UTI and chalked bruising up to his recent grooming. Prescribed another round of antibiotics. While on antibiotics, experienced nose bleed. Vet did full blood work and reported that results were seemingly normal and didn't see a clotting issue. August/19: Began bleeding from gums with rapid progression over 12 hours. Vet (same practice, different Dr.) initially diagnosed with bacterial infection and wanted to do blood work up just in case. When I informed him that we had just done it a month earlier, he reviewed past results and was alarmed at the shockingly low platelet count. After hearing fully history, immediately zeroed in on IMT. Ran the blood tests again and gave initial injection of immuno-suppressive steroid while waiting on results. Confirmed next that it was indeed IMT and has now prescribed Prednisone. It's been a frustrating 8 months of "band aid fixes" when I always suspected there was a bigger underlying issue. Glad to potentially have an answer for our sweet pup. But still concerned about the cause of the IMT, if one exists. Could it have been the initial bacterial infection in the prostate? Or could IMT have already existed and caused the infection? And are any of these symptoms indicative of a bigger, underlying issue (cancer, etc)?
Add a comment to Milo's experience
Was this experience helpful?
Oso
Chihuahua
3 Years
1 found helpful
Has Symptoms
low WBC, low platelets, normal RBC,
tldr: What's up with the normal RBC, low WBC, low platelets??? Dog is in the hospital being treated, but vets are stumped.

Oso was totally active and (seemingly) healthy a couple days ago. Started being a bit lethargic late Friday, pretty down on Saturday, so I took him to a vet on Sunday (not ours but one that was open on a Sunday - he was way too sick to wait until Monday). 105 fever at the vet and they ran a rapid blood test, which showed normal RBC, low WBC and low platelets. That vet suspected their machine was clumping because of the low platelets, and said they'd rerun it. But based on how sick he was, she recommended taking him to the emergency hospital to get him going on fluids and whatever else (we have a fabulous 24-hr. facility here). At the hospital, they reran the test; also did an x-ray and urinalysis. The WBC and platelets came back low again. Nothing on the x-ray or in the urinalysis. The vet last night diagnosed him with IMT and they started a steroid, an antibiotic and fluids. His fever came down as we waited to be admitted. Overnight, not much improvement in terms of his lethargy and overall state (mind you the ONLY things they can show as being wrong are the WBC and platelets; he has no fever, no pain, virtually no other symptoms besides being severely lethargic, almost to the point that he looks drugged). At 4 p.m. today, they will rerun labs to see where platelets are at to see if the steroid has made a difference. If it has, we continue on with this treatment. If it hasn't, they are recommending an ultrasound on his abdomen and sending the CBC out again to another pathologist. The vet even suggested they may consult with an internal specialist. All of the vets at the hospital are stumped, mainly because of the strange combination of low platelets and low WBC. His RBC is normal and is showing no signs of bleeding or anemia. The last vet I spoke with cannot give me answers and started to describe this "path" we would go on to find out what's wrong... cancer, lukemia (she said was rare in dogs), etc. He was tested for tick and worm-borne things. I cannot think of anything he would have gotten into in terms of poisons or plants (other than what's been in our yard for the past 3 years). I'm sad, of course; he's totally limp. I just spent an hour in the hospital crying room (that's what I named it) holding him and weeping. So sad and frustrating because we just don't know. How does one decide where the "path" ends? Is it financial? It could be when our tab gets to a certain point. If he's dying, I just wish I knew that so we could help him one way or the other. Of course, I want to know how to solve this, but the poor dog. How can you lose your dog so quickly?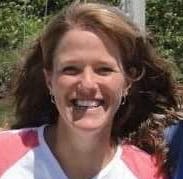 1611
Recommendations
I think it is worth seeing if the steroids helped Oso when they recheck his labwork. You have ruled out a number of diseases, and IMT is not an uncommon disease. He may respond to medications. If not, then yes, the path to finding out what is going on does get harder, and more expensive, and decisions sometimes need to be made. It sounds like you have a great veterinarian paying attention to all of the details, and I think waiting to see what the recheck lab results show is the next best step. I hope that all goes well for him.
How is Oso doing. My dog was diagnosed five days ago and it is looking pretty dire. I am trying to not lose hope. Very similar situation to what you are describing. Did Oso recover and how did he progress further. I am devastated, my dog is 3.5 year old.
How is Oso? My dog is going through the same thing and we are devastated. He is on prednisone and another immunosuppressant but does not seem to be improving. My dog is only 3.5 years old. How did this progress for you sweet boy. What an evil disease.
Afternoon results were bad. Platelets are lower and RBC is now starting to drop. They suspect bleeding and will do an X-ray. I'm gutted.
Add a comment to Oso's experience
Was this experience helpful?
Toby
Boxer
4 Years
0 found helpful
My 4 year old boxer/lab was diagnosed with IMT in April 2018. He responded well to the prednisone treatment and we have almost weaned him off. However, my local vet says the only next course of action is to put him on cyclosporine (atopica) twice a day. I've been doing some research and have found that cyclosporine isn't the only route and may not be used as often as other immunosuppressants in long term treatment of IMT. I'm concerned about what long-term consequences of this drug may have on him, and if other treatments may be better. Can you provide information on what the most common long-term treatments for IMT are. As well as what factors are taken into consideration when determining which is best to use?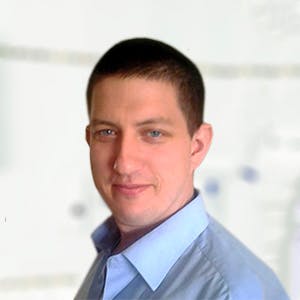 3320
Recommendations
Treatment for immune mediated thrombocytopenia is down to your Veterinarian's discretion; prednisone is the most common treatment given which may be combined with other medications like azathioprine. Cyclosporine (among others) is normally considered when patients have adverse reactions or side effects to prednisone other other treatments. You need to remember that treatment for condition like immune mediated thrombocytopenia isn't always straightforward and your Veterinarian may need to change and adjust treatment based on Toby's response (platelet count). Regards Dr Callum Turner DVM http://veterinarycalendar.dvm360.com/diagnosis-and-treatment-immune-mediated-thrombocytopenia-proceedings?pageID=2
Add a comment to Toby's experience
Was this experience helpful?
Payton
Maltipoo
8 Years
1 found helpful
Has Symptoms
Bleeding from nose labored breathin
My Payton was diagnosed with imt a week ago. She had rapid congested sounding breathing's and started bleeding from the nose. She stayed a night in the vet and they started her on prednisone ,atopica, doxycycline,famatodine. Hervolatelets were up from 15000 and she cake home but now is just laying around. She is not eating much and out of it a little bit. Should she have more energy ? She has a CBC done again in a few days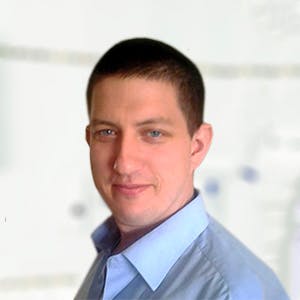 3320
Recommendations
There are various reasons why Payton may be a little groggy, side effects of medication and the whole process she's been through may be contributing to the symptoms. You should keep an eye on her for the time being and monitor for improvement; if you have any concerns you should check in with your Veterinarian. Regards Dr Callum Turner DVM
Add a comment to Payton's experience
Was this experience helpful?
Jasper
Cocker Spaniel
6 Years
0 found helpful
My 6 year old dog Jasper is being treated for IMT. He has not been fully diagnosed. He has been acting weird such as shaking and not having his usual appetite. This morning we noticed he had blood on him and later realized he was peeing what looked like complete blood and bleeding from the mouth. We got a trip to the vet and at first they thought it was rat poison (got tested but will not have the results for 24 hours) and then saw his platelets were at 0. They prescribed Prednisone, Vitamin K in case of poisoning and an antibiotic in case of tick related issue. He has never had these issues before. I am just concerned with his platelets being at 0, and that IMT is such a complex thing and my vet sent us home with him and promised to call the next day with results. I don't know if he needs to be in an emergency hospital for treatment. I have read a lot of dogs need to be in the hospital for treatment and that was not even mentioned by the vet. I just need some advice. What do we do, I really do not want to lose him. Should we take him to an emergency vet just in case? Wait for the vet to call the next day? They said he would continue bleeding for about 12 hours and it's been about 11 hours and he is still bleeding. He is having accidents in his sleep where he wakes up and there is blood underneath him. He keeps trying to pee but is just releasing blood. I am so lost at this point.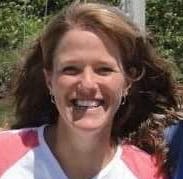 1611
Recommendations
Jasper sounds like he may be better off in an emergency facility being treated for his condition, as he may need a blood transfusion. I' not sure what the rest of his lab work showed, but with that degree of bleeding, further diagnostics might be needed, or more intensive treatments. I hope that he is okay.
Thank you.. This morning he was doing well and seemed to be turning around almost but then this afternoon he started going downhill and was hiding. We took him back to the vet where there was nothing else we could do so we chose to euthanize him to stop the suffering.
Add a comment to Jasper's experience
Was this experience helpful?
Fozzie Bear
Aussie
4 Years
0 found helpful
Hi,

My four-year-old Aussie mix had a pretty aggressive bout with IMT about a year ago; she spent a week in the ER, two blood transfusions, chemotherapy, and a couple months of ulcer meds and prednisone. My question is about flea and tick and heartworm meds. Should we look out for anything with her?
I know the vet said she will likely never receive vaccines again, but I do not want to trigger another critical IMT episode. It was $5000 last time and my husband will not want to dig that deep again to treat her.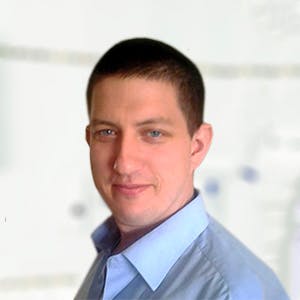 3320
Recommendations
Vaccines cause an immune system reaction whereas topical flea products don't; but you should discuss anything with your Veterinarian before you think about doing anything, a simple phone call to the office is sufficient. Regards Dr Callum Turner DVM
Add a comment to Fozzie Bear's experience
Was this experience helpful?
Fynn
Catahoula mix
Two Years
0 found helpful
My grandpuppy was just diagnosed today with IMT. I'm a little worried with his diagnosis as I'm reading more about IMT. He was a little 'off' last night, couldn't quite settle, pacing, laying down in an unusual way and seemed sullen, he's a hugger, so he would hug us, but his body was shaking. This morning, he hadn't slept all night, was continually panting and was still unable to settle. He's been eating and drinking normally, but today he wanted to pee 4 times in less than 2 hours. He's only 2, and he's been a very healthy boy. It literally came out of the blue. I checked over his body last night, there was no bruising or tenderness anywhere, but his platelets are low and his gums are pale.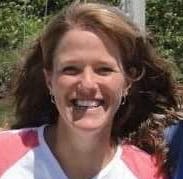 1611
Recommendations
Thank you for your email. I'm not sure what treatment Fynn is on, or what his blood counts were, so it is hard for me to comment on whether he is okay. IMT can be quite a serious condition, so if you are not sure that he is okay, it would be a good idea to ask your veterinarian what to expect for him, and be in frequent communication as far as his recovery. I hope that he is okay.
My almost 9 year old Maltese developed a cough that became progressively worse especially when he became excited and barked or after drinking water but his appetite never wavered. I made sure to mention the cough to the vet at every visit but was told he was fine and that it may be acid reflux. My Coco Flake then had 4 seizures during a two month period and I immediately took him to the vet at the onset of the first one. Blood tests indicated he was fine. But when he had the second then a third, I took him back and blood tests revealed a very low platelet count of 10,000. A chest x-ray and abdonimal ultrasound ruled out any tumors and he was prescribed prednisone and some antibiotics as it was suspected he had an auto-immune disease. His platelets went back to normal range within approximately three days which was great but he was very lethargic, very pale gums and would collapse. The night before he died, he did not sleep a wink and just sat up ALL night in the same spot. The look on his face continues to break my heart. He was having difficulty breathing and I think that's why he could not lay down. The next day he just sat in the same spot and would not move. He stopped eating and I would give him water from my hand. He then suddenly collapsed and died. His stomach with abnormally enlarged when he died. So much so that I thought he would explode. I have not been able to get a straight answer from vet. He cannot tell me what caused his death. He died on 8/22/18 and I constantly question if I could have done more to save my Coco Flake.
Add a comment to Fynn's experience
Was this experience helpful?
Joey
Pomeranian
4 Years
0 found helpful
My dog Joey was diagnosed with canine IMTP last night. He was going into surgery for a bladder stone removal after we found blood in his pee. When they were prepping him for surgery though they found severe bruising along his stomach and chest and that's when they diagnosed him. They're giving him steroids and other drugs to get his immune system back on track. He stayed the night at the animal hospital but I'm bringing him home today. I'm wondering what long term cost I'm looking at with this disease? They don't seem to know the cause at this point so I know it may be hard to know for sure but some kind of ballpark would help put my mind at ease.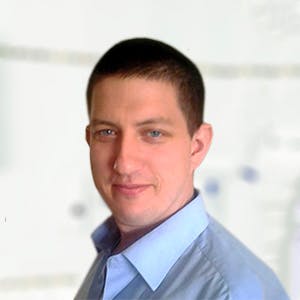 3320
Recommendations
It really depends on Joey's response to treatment, this really is one of those 'how long is a piece of string' moments; some dogs respond well and can be taken off steroids on a tapering dose after a few weeks whilst other dogs will continue to have issues each time the steroid dose is decreased. All I can advise is to see how he goes day to day, I really cannot give any further advice than that. Regards Dr Callum Turner DV
Add a comment to Joey's experience
Was this experience helpful?
Oliver
Dachshund
About 9
0 found helpful
My doxie was diagnosed yesterday after waking up with a bad nosebleed. He is currently on cyclosporine and doxycycline, he is eating and drinking well but sleeping a lot. About a week ago he had the first round of the canine influenza vaccine, could this have caused it?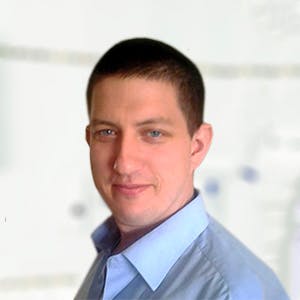 3320
Recommendations
I think it would be more likely that the nosebleeding would be connected with the treatment of a condition which requires doxycycline and cyclosporine. If the nosebleed occurs again, you should visit your Veterinarian for a complete blood count to check platelets etc… Other causes of nosebleeds include infections, tumours, foreign bodies, dental disorders, poisoning among other causes. Regards Dr Callum Turner DVM
Add a comment to Oliver's experience
Was this experience helpful?
Shawn
Mixed
15 Years
0 found helpful
Hi Dr Turner, Shawn's going to be 15 in a week's time but he has spent almost the whole of last week in the hospital due to IMTP. He had spontaneous nose bleeds, particularly when excited or agitated. Despite having undergone steroid treatment for 2 days, his platelet count still remained low (about 19,000) and this was after another bleeding episode. I was wondering what causes this bleeding? It seems like our only choice now is to keep him calm and this is difficult because even at 15 he is still very active. In addition, the vet discourages doing a scope due to his age and they fear aggravating another bleeding episode. His bleeding has became less frequent, about once in 2 days. Are there alternatives that would stop the bleeding?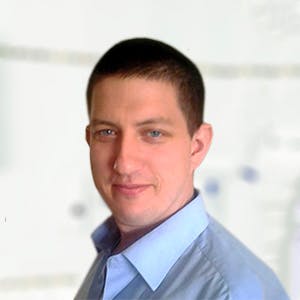 3320
Recommendations
Two days of steroid treatment is still early in regards to response to treatment; platelets are being produced all the time but the response to the immunosuppression may take a while to come into effect, unfortunately it isn't instantaneous but you should see numbers starting to creep up in a few days. I agree that the rhinoscope would be a bad idea as bleeding may not be able to be controlled and it is good to hear that you're having difficulty keeping Shawn calm as it shows he is in good spirits. Regards Dr Callum Turner DVM
Add a comment to Shawn's experience
Was this experience helpful?
Meeka
Labradoodle
9
1 found helpful
My dog was diagnosed with iMT four days ago. She developed anemia and had toe blood transfusions. The second brought the numbers up for a day,and this morning was told she had diarrhea and her RBI decreased again ,so she is getting another transfusion. She is on cortisone,melatonin,cyclosporine and mcphanonal.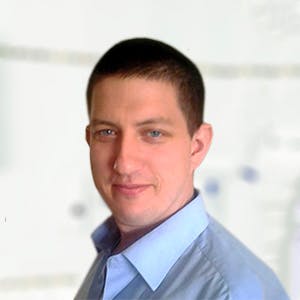 3320
Recommendations
It is not unusual for blood cell counts to decrease after a transfusion in immune mediated cases; the immune system is still overactive and is required to be suppressed by using corticosteroids or cyclosporine (or both). The efficacy of treatment may not be immediate, but aggressive treatment and supportive care is needed to bring the condition under control. Regards Dr Callum Turner DVM
Thank you for your prompt comment. Not sure if I mentioned that she still had blood in her diarrhea which prompted the transfusion,but doctor did think the platelets were up--some bruises had started to subside. Can I still be hopeful? I am heartsick!
My doxie was diagnosed yesterday after waking up with a bloody nose. He had the first round of the canine flu shot about a week ago, could this have caused it?
Add a comment to Meeka's experience
Was this experience helpful?
Luke
Golden Retriever
10 Years
0 found helpful
My dog was diagnosed with IMT on June 4, 2017. He has been getting 300 mg of cyclosporine, 400 mg of Doxycycline, 40 mg prednisone (just reduced to 20 mg), 10 mg Melatonin and 41 mg omeprazole each day. He recently started refusing his dry food as well as any foods in which we've previously hidden medicine. He has also begun vomiting after eating his rice and beef mixture I've been making for his meals. Could this be linked to all the medications he is taking? Or are we looking at a whole other problem? My heart is just breaking....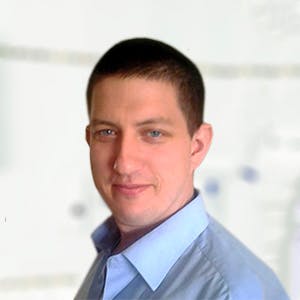 3320
Recommendations
Long term treatment with some medications like cyclosporine (especially) and doxycycline may result in a reduction in appetite; this would need to be discussed with your Veterinarian. In the meantime (if your Veterinarian is closed due to 4th of July) try to mix (try a food processor) the food and syringe it into Luke's mouth to encourage eating. There are some appetite stimulants your Veterinarian may recommend or they may change Luke's medication. Regards Dr Callum Turner DVM
Add a comment to Luke's experience
Was this experience helpful?