What are Jack Russell Terrier Allergies?
Jack Russell Terrier allergies are due to a greater chance of contracting atopic dermatitis. Atopic dermatitis has been studied in a variety of experimental procedures and laboratory testing and this condition has been shown to occur more frequently in specific breeds, including the Jack Russell Terrier.
This particular breed lends itself to a higher risk of allergies, and the types of allergies range from a variety of inhalants to food allergies. The reactions usually are revealed on the skin as their immune systems are overreacting to the particular allergens. Although Jack Russell Terriers may not all be allergic to the same triggers that cause reactions, treatment of atopic dermatitis is the same. The only difference is the specific offending allergen that needs to be removed from the dog's environment; this is the one definitive method of treatment.
Not every Jack Russell Terrier will have allergies, and if they do get allergies it will be between one and five years of life. Every dog is different, and every dog reacts to specific triggers in a different way.
Jack Russell Terriers are susceptible to a variety of allergies. These allergies usually consist of a form of dermatitis known as atopic dermatitis. Jack Russell Terrier allergies may also be due to a specific food allergy.
Book First Walk Free!
Symptoms of Jack Russell Terrier Allergies in Dogs
An allergic Jack Russell Terrier will show a variety of symptoms. The severity of symptoms will depend on the particular dog in the specific type of allergy. Symptoms of Jack Russell Terrier allergies include:
Redness of the skin
Hotspots
Excessive licking and chewing skin and feet
Skin infections
Ear infections
Loss of hair
Over pigmentation
Types
Atopic dermatitis can occur for a variety of reasons. Types of allergens that can trigger a Jack Russell Terrier's atopic dermatitis include:
Food Allergens
Pollen
Mold
Insect Bites
Causes of Jack Russell Terrier Allergies in Dogs
Causes of atopic dermatitis in Jack Russell Terriers are very similar to the causes of many allergies. Specific causes for the reaction to the allergen include:
An overactive or hypersensitive immune system
Immune system being oversensitive to a specific allergen
Immune system responds to non-threatening substance as a threat
Diagnosis of Jack Russell Terrier Allergies in Dogs
If your Jack Russell Terrier is exhibiting the above symptoms, make an appointment with your veterinarian. Your veterinarian will do a complete physical examination which may include bloodwork, urinalysis, and biochemistry profile. The reason for these initial tests is to check for any other conditions which your dog may have. The veterinarian may also examine your dog's ears to check for any infection. He may also opt to do a skin test, which is a procedure that can possibly determine the cause of the skin irritation. A very small piece of the inflamed skin may be sent off to the laboratory to be tested to let the veterinarian, and you, have more of an understanding of the offending allergens.
The skin test may take a few days to come back from the laboratory. If your dog does not have an underlying condition or illness then your veterinarian will ask you many questions pertaining to your dog's lifestyle. The medical professional will gather information about your dog's diet, daily routines, whether he is mostly inside or mostly outside, the plants in which you have growing within your home as well as on your property, how long he has been suffering from the allergies, and if they just flare-up on occasion or if he has had the skin condition or other symptoms for some time. All this information will help the veterinarian begin to decipher what may be causing the atopic dermatitis.
Oftentimes, the veterinarian chooses to rule out specific food allergies using an elimination trial. Your veterinarian will give you specific instructions on how to perform this elimination trial; this is usually accomplished by only feeding your dog specific ingredients and halting all bones, treats, table food, or any flavored medication. Your veterinarian will also suggest the type of dog food to feed him for 12 weeks. After this time, you will introduce one food at a time and check for a reaction.
Usually after the elimination diet, and after a specific food is ruled out, the veterinarian will perform allergy testing. However, the veterinarian may have previously performed the skin test during the initial visit. The decisions made by your veterinarian will vary from dog to dog and symptom to symptom. Atopic dermatitis can be effectively diagnosed; however, it does take time and patience to determine precisely what your Jack Russell Terrier is allergic to.
Treatment of Jack Russell Terrier Allergies in Dogs
When it comes to treating atopic dermatitis in your Jack Russell Terrier, there are a few methods that can be used to treat flare-ups. Treatment methods include:
Medications
Anti-inflammatory tablets, topical ointments, specific type of shampoos that are medicated, and sprays can be used to help the dog feel better. These treatments, however, are only temporary. Unfortunately, they do not "cure" your dog's allergies.
Injections
Desensitization injections not only mask the symptoms, but they do help your dog develop a bit of a resistance to the allergen. This is a pricier option, but it can help for a longer period of time. Choosing desensitization injections depends on your dog and how much he tends to flare-up, the severity of the skin irritation, and his age and overall health.
Removing the Trigger
The only action you can take to rid your dog completely of the allergy or allergies is to remove it from your dog's environment. Whether it is food, pollen, specific plants, or anything else, this will be determined after testing is complete. It may take some time before you realize what is affecting your dog, but once you do, removing it from his life will be the one thing you can do to put an end to the allergic reactions.
Recovery of Jack Russell Terrier Allergies in Dogs
Once you figure out what your Jack Russell Terrier is allergic to, he will recover nicely after the allergen is removed from his environment. In terms of managing his allergies, a bath once a week may help relieve the itching and irritation of the skin and will further remove any allergens from the environment from his skin and fur. Your veterinarian will give you suggestions on shampoos or mild cleansing agents to keep your dog fresh and clean and allergy-free. Once the allergen is removed from your dog's environment, consult your veterinarian if any other flare-ups occur. Never give your dog any medications, especially antihistamines, without consulting your veterinarian.
Jack Russell Terrier Allergies Questions and Advice from Veterinary Professionals
Frank
Jug
8 Months
0 found helpful
Has Symptoms
Itching, licking, redness, rash
My 8 month old jack Russell / pug has developed red rashes on his skin. He is always licking his paws and parts. He has not changed food or treats. We have tried lots of different shampoos for sensitive skin. He was on tablets at a young age because the vet thought he was allergic to house mites but it didn't do anything. We are seeing a vet this week but just wondered if there was anything I could do from home to keep it at bay and clam the itching?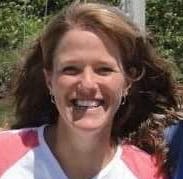 1604
Recommendations
Frank may have allergies, or parasites, or a bacterial infection. There isn't really anything that you can do at home other than tepid water baths to help soothe his skin. Your veterinarian will be able to examine him, determine what might be going on, and give him appropriate treatment, whether it is for parasites, antibiotics, or allergy medications.
I have had a Jack since 2001 and now have my second Jack, and both suffered RAGWEED allergies. Every year on August 2nd, both Jake and Milo break (broke) out to the point of tearing and bleeding. At first, we used prednisone but it affects the liver so we ceased. Then we tried Apoquel and while it worked, it also gave him the shakes, but no itching. Last year, late in the season, September, we gave him a shot of Cytopoint. Boy, did that work. I could feel the sense of relief on his part and things just got better till the end of the ragweed season. The thing that disturbed us was that had to put him into a "cone of shame" to keep him from tearing his skin off, 1.5 months worth. Bad idea as it made him very lackluster and developed an ear infection. This year we gave him Cytopoint in mid July and it kept him from breaking out, some irritated skin but not a major blow out. He just received his third shot of the season and while it is under control, there is still some discolouration (red) of his skin but very light, no cone of shame necessary. Itching is still happening but not tearing his skin off which is managed by weekly baths with a medicated shampoo and a damp cloth pass after the walk.
RAGWEED, very prevalent in Eastern Ontario everywhere except in the deep woods where we walk daily 3 kms. Ragweed in the city is plentiful as many of my neighbours lawns are infected with it, and in the public parks. I had a vet even suggest that more serious dermatological tests should be performed, maybe its the food. Not when the itching starts in August of every year and ends near the first frost of the season, late October, early November.
As it turns out, Jacks are susceptible to ragweed allergies but we wouldn't be ok without our Milo, the wonder dog. Milo is a little unusual as he is a TV addict, hates violence, and humans embracing but gets particularly excited by seeing horses, cows and any other animals even if it is an animation.
Look up Ragweed and see what it looks like and avoid it like the plague. If you notice that your dog is itching in July, then be aware that worse things are coming. BE prepared.
Add a comment to Frank's experience
Was this experience helpful?
Conan
Jack Russell
9 Years
0 found helpful
I have a 9 yo Jack Russell who was neutered this past July. He has always had occasional allergies even requiring prednisone at one time but now he had flared up quite a bit. Under his arms and legs especially he is always moist and that seems to be much more inflammed. He scratched occasionally but is always biting his paws. He loves being outside but lately he hasn't spent too much time since I think he may be allergic to the grass. I've changed his food to a grain free product but it doesn't seem to make much difference. Could this be hormonal as well? What can I apply topically? Could it be a fungal infection due to the moisture under his arms and legs? Can I use Gold's medicated powder?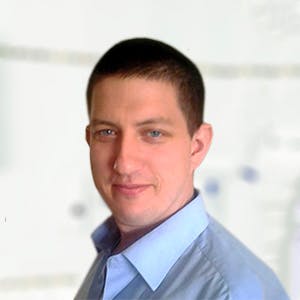 3314
Recommendations
Firstly it is important to determine a cause; food allergies, grass allergies, detergents (bedding etc…) among other causes may be related to these flare ups. Infections, parasites, hormonal conditions, autoimmune diseases etc… may also be a possible cause. Regular bathing with a medicated shampoo may be of benefit especially around the moist areas and drying thoroughly. Gold Bond Medicated Powder isn't licensed for use in pets but it is commonly used, it may cause some gastrointestinal symptoms if ingested so if you are going to use it, use with care. Regards Dr Callum Turner DVM
Add a comment to Conan's experience
Was this experience helpful?
Jack
Jack Russell Terrier
10 Years
0 found helpful
We have had our jack for 10 years now and as he has got older he started getting really red on his belly and he rolls around on our carpet inching his back and biting at it to the point where he gets sores. He always seems to have these issues but at times it gets worse.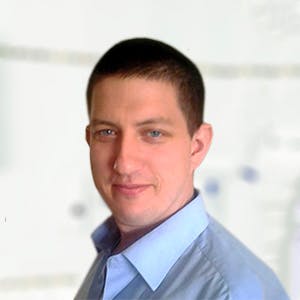 3314
Recommendations
It is possible that Jack has allergies or there is something else irritating his skin (detergents, cleaning products etc…), if he is scratching and biting himself to the point of self mutilation you should visit your Veterinarian for an examination to determine a possible cause and to receive management for this problem. Allergies may be controlled with Benadryl at 1mg/lb two to three times per day (or other products) but understanding what the underlying cause is key to see if it can be resolved. Regards Dr Callum Turner DVM
Add a comment to Jack's experience
Was this experience helpful?
sergio
Jack Russell Terrier
7 Years
0 found helpful
Hi my long haired X Jack Russel is 7 years old and in the last year her skin disorder has increased to scratching her face to bleeding ! Loosing hair on her tail,front legs and back !! She has hypoallergenic food by Royal Cain .She shares the house with 2 cats ! She is prone to eye infections ,and occasional ear infection.Her coat gives off a stink which overpowers the entire house car and wherever we go eg fungal !!! I use an oatmeal shampoo once a week .The vet gives steroid jags !! I have reached the end .Can you get rid of all the toxins?? Thank you,Gillian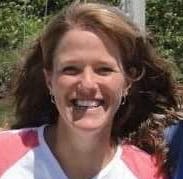 1604
Recommendations
Thank you for your email. Allergies can be frustrating to diagnose, and to treat. There are many good allergy medications for environmental allergies that are available, including Apoquel and CADI injections, that your veterinarian can talk with you about. If she has been scratching and her skin is irritated, she may need an antibiotic as well to get rid of any secondary infection, which an be itchy on its' own.
Add a comment to sergio's experience
Was this experience helpful?
Jasper
Jack Chi
4 Years
0 found helpful
Has Symptoms
Itching and licking and biting
My jack Russel cross Chihuahua has been itching butting and licking himself constantly and is making himself sore and is getting really red and sore and has started to get scabs on his back near his tail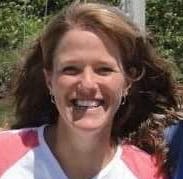 1604
Recommendations
Jasper may have an allergy, or a bacterial or fungal infection, or parasites. Since I can't see him, it would be best to have him seen by a veterinarian who can examine him and determine the cause of his problem and get treatment for him.
Add a comment to Jasper's experience
Was this experience helpful?
Allie
Jack Russell Terrier
8 Years
0 found helpful
I have a jack russell terrier who is 8 years old. She will scratch a patch of skin right by her tail ( on her back) to the point she loses fur and it will scab over. Previously we had gotten medication for fleas and it worked but I've never seen fleas on her.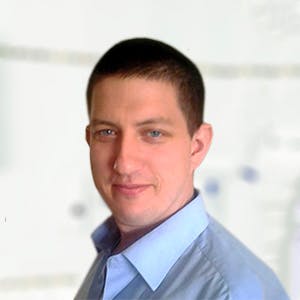 3314
Recommendations
If the flea medication worked in the past, it may be worth trying again; if Allie has a sensitivity to flea bites it would only take one bite to cause a reaction. Ideally you should be using a topical flea & tick spot on treatment each month (or as directed on packaging) to control ectoparasites. If there is no improvement after flea treatment, visit your Veterinarian for an examination. Regards Dr Callum Turner DVM
Add a comment to Allie's experience
Was this experience helpful?
Clark
Jack Russell Terrier
5 Years
0 found helpful
Hi, i just adopted a rescue. He is a 5yr old w/ no history, looks like a pure Jack Russell Wirehair Terrier. He has been at the shelter for a month. When he got picked up he was badly infested with fleas and a fair amount of his fur on ears and hind half of body and rear legs was gone. It's definitely growing back in nicely but still has missing spots. His nipples seem big for a boy. His eyes were super crusted when picked up but that is gone now, though it seems all of his skin is irritated. The de-icing salt in the northeast is not helping and he will neither let me put booties on him nor wash his paws after a walk. The shelter was nice and clean. His food there was a mix of Iams small bites and Wellness small bites. I am trying to change him over to Taste of Wild, though i could cook for him. He has a weekly shampoo bath - Allermyl. Shelter occasionally gave him 20mg of Benadryl, i read on this forum that may work so i started him on 25mg Benadryl 3x day (he is 20lbs). I got him pet insurance but this will probably be considered preexisting condition. I think he has been under a lot of stress, he was showing a number of neurotic behaviors at the shelter which has already subsided in his new home. It has been suggested to mix in olive oil or coconut oil into his food to help, raw egg has also been suggested. Is waiting 2 weeks to see how he adjusts to new stress free environment, cleaning detergents, and food a reasonable thing to do before taking him to the vet? He is definitely itching a lot, both with his paws and with his teeth. Thank you for your help/suggestions.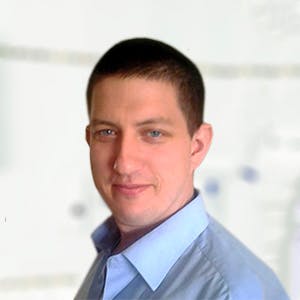 3314
Recommendations
Allergies or skin irritation can be difficult to control and determining a specific allergen or irritant can be difficult if not impossible; I would however try to bathe him after walks if there is a lot of salt out at the moment as this can dry the skin causing it to crack and itch. Also, if he was doing well on the Iams food you shouldn't be in a rush to switch his diet. Giving him some time to settle into his new environment is a good idea, but if he is scratching himself to the point of self mutilation you should visit a Veterinarian sooner and consider placing a cone on him if he is biting too much. Regards Dr Callum Turner DVM
Add a comment to Clark's experience
Was this experience helpful?
Prinses
Jack Russell
21 Months
0 found helpful
Hi there, my Jack Russell is 21 months old, she has a red rash on her stomach and her nipples appear enlarged. She bites her feet but seem fine otherwise. I have a Labrador which does not present with the same symptoms, they eat the same food etc, I would appreciate some feedback and advice to make her feel better.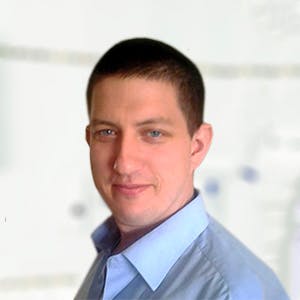 3314
Recommendations
It is possible that Prinses is having an allergic reaction to something which may be caused by something in her food or since the problem is on her 'undercarriage' and paws it may be something that she has walked in (grass etc…). I would try to keep her indoors for a while and bathe her with a sensitive shampoo; keep an eye on her and it may also be worth changing her food too to see if there are any improvements. Regards Dr Callum Turner DVM
Add a comment to Prinses's experience
Was this experience helpful?
Meg
Jack Russell
9 Years
0 found helpful
My JRT is approximately 9 or 10 years old. She has developed black hard bumps on various parts of her body which she began biting until they bled. She now has warty looking scaly bumps which when gently cleaned leave raw superficial looking ulcers on her skin. The skin is reddened around the areas. She's seen the vet and has had tests for parasites and infections and fungal causes. All came back negative. Is it safe to rub olive oil onto the scaly patches and can you suggest what it might be and is there any long term treatment?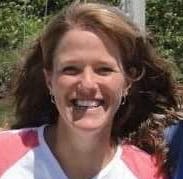 1604
Recommendations
There are many possible causes for this condition for Meg. Since you have recently had her seen by a veterinarian, it would be a good idea to follow up with them to see what might be going on with her. If bacterial, fungal and parasitic causes have been ruled out, she may need a biopsy to determine what is causing these lesions. I hope that she is okay.
Add a comment to Meg's experience
Was this experience helpful?
Ziggy
Parsons Terrier
6 Years
0 found helpful
Hello there, my comments are not questions as such but just wanted to share our experience and almost miraculous cure we recently used for our Parsons Jack Russel. He suffered terribly from allergic skin condition, pruritus/dermatitis. His skin was so sensitive for him when we stroked him his hind leg would shake violently. Also he would bite and scratch himself aggressively causing infected wounds. We live in Spain and the countryside environment here meant a wealth of factors could be causing his reactions. So we found no real practical way of a. defining what was the cause and b. then removing said causes from day to day contact. The local vets here, who love give out pills and pharmaceuticals all prescribed Apoquel or similar which just suppresses the immune system and can make an animal more susceptible to other ailments down the line, particularly if taken over extended periods, not good.
We heard about CBD oil through a friend and decided to try it, as we heard it was a good anti inflammatory, used often to treat, amongst a plethora of other things, swollen joints in humans.
The results were remarkable, after 10 days of administering the liquid drops in his food he was completely cured and remains so. I was dubious of its effects before but now seeing this first hand the results are truly incredible. He has been clear 4 weeks now and we have stopped administering the drops probably another 10 days past the initial time which cured him.
Hopefully other people will try this and it will work for their beloved animal, it certainly did for us,
Giancarlo & Ziggy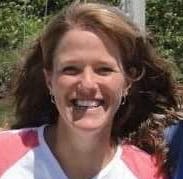 1604
Recommendations
Thank you for sharing these experiences with Ziggy - Im glad that he is doing so well!
i have a jack Russell and she is red under her neck plus don't have any hair there can I put medication on her for humans I am taking her to the vet in a month but she needs something now thanks
How much oil did you give your pup daily and where can I find this oil? My dog has such bad skin allergies.
Add a comment to Ziggy's experience
Was this experience helpful?
Callie
Jack Russell Terrier
almost 3 Years
0 found helpful
hi there, my almost 3 year old jack russell has been getting small flair ups of little lumps on her back, sides and or legs only ever lasting around 2-3 hours. which made me think her skin was just marked from playing with our younger jack russell. i returned from work late night to find the lumps in all 3 places and quit a few. so i gave her a cool bath and part towel dryed her as normal to see if that helped and went to bed. these lumps are still there this morning but only a couple on her chest and back and her legs are still covered. can you help?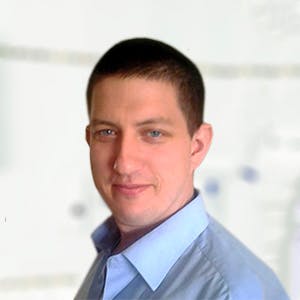 3314
Recommendations
Allergies may be caused by almost anything and can be difficult to determine, long term an investigation needs to be done to determine possible allergens and to remove them from your environment or from the diet (which is easier said than done). Try to give Benadryl at a dose of 1mg/lb two to three times per day to see if there is any improvement in the lumps present on the legs; allergy testing with your Veterinarian may also be useful. Regards Dr Callum Turner DVM
Add a comment to Callie's experience
Was this experience helpful?
Bianca
Jack Russell Terrier
4 Years
0 found helpful
I have a 4 yr old Jack Russell Terrier. She is constantly scratching her ears to the point that she yelps. She is constantly chewing on her paws as well, and also scratching herself all over. I have taken her to a Veterinarian who says it is allergies, most likely food allergies. We have tried different diets and nothing seems to work. Right now she eats ground beef that we cook and give to her. What do you recommend we try now? Thank you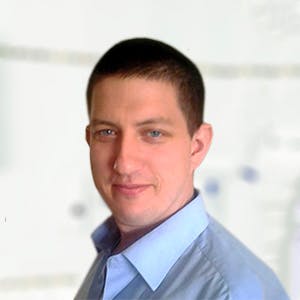 3314
Recommendations
In severe cases like these, trial and error diets can only go so far; at this point I would recommend allergy testing to identify an allergen and to remove it from the environment or diet to prevent further irritation. There is little else that can be done apart from regular bathing and medication which is a short term solution. Regards Dr Callum Turner DVM www.varlallergy.com
Add a comment to Bianca's experience
Was this experience helpful?
Molly
Jack Russell
8 Years
1 found helpful
My 8 year old jack Russell bitch just been in season has suddenly started with a skin condition red tummy and neck, sores on feet and elbows I have 2 other dogs who are fine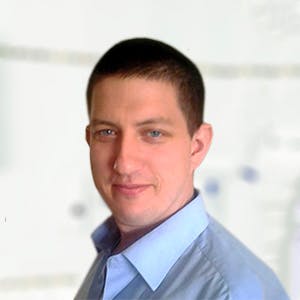 3314
Recommendations
There are various causes of red skin in dogs and may be caused by allergies, contact irritation or part of another disease process. Bathing with a sensitive shampoo (like a dog oatmeal shampoo), cleaning the sores with dilute chlorhexidine and applying a topical ointment (like Neosporin) may help; Benadryl at a dose of 1mg/lb every eight hours may also help. Finding the cause of the irritation is best, it may be connected with the heat cycle and should reduce over time; otherwise investigation by your Veterinarian may be required. Regards Dr Callum Turner DVM
Add a comment to Molly's experience
Was this experience helpful?
Tito
Jack Russell Terrier
7 Years
0 found helpful
About four days ago my 7 year old jack Russel woke up covered in hives/bumps all over his body. In addition to the hives, he was very lethargic and had vomited a couple times. I took him to the vet who just looked at him, said he's having an allergic reaction. She then gave him a shot of steroids and benadryl. She also gave me prescription benadryl (25mg for a 17 lb dog) to give him every eight hours for the next five days. Today, day 4, I was there hours late giving him the benadryl and he broke out into hives again. I would have thought after giving him 4 days of benadryl he shouldn't break out into hives so quickly. Is that normal? Overall, he hasn't been himself, which has made me quite worried. Since taking him to the vet he has still been tired, eating very little, and has now started shaking periodically. The last 2 days he's started shaking periodically for about 30 minutes a few times a day. Any suggestions or feedback is greatly appreciated!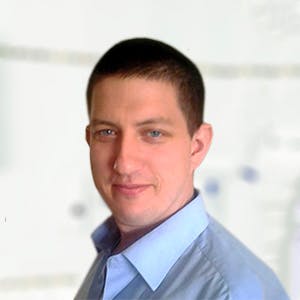 3314
Recommendations
Breakout of hives may still occur after giving Benadryl if the reaction is severe enough, one of the important things along with giving the Benadryl is to try to identify the cause for the hives; allergies (both food and environmental), stress among other causes may lead to hives. When it comes to allergies, is there anything new in your home like furniture, cleaning products, new food or anything else you can think of which may trigger a response like this? Regards Dr Callum Turner DVM
Add a comment to Tito's experience
Was this experience helpful?
Cookiedough
Jack Russell chihuahua
2 Years
0 found helpful
My 2yo JackChi keeps sneezing and has a watery nose. We just rescues him a week ago and he's been fine up until 1 or 2 days ago. I noticed at night is when it flares up most. We do soft foods mixed with dry.

Any ideas?
Add a comment to Cookiedough's experience
Was this experience helpful?
Lady
Jack Russell Terrier mix
9 Years
0 found helpful
Hi, recently I changed my jack russell/chiua.. mix's food to this pedigree stew stuff that I pour over her dry Iams/beef dry food. Eversince, she has been scratching bad. She has a little red sore by her lady parts too, but the scratching is all over..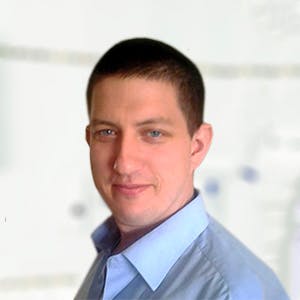 3314
Recommendations
It is possible that Lady is allergic to an ingredient in the Pedigree Stew wet food which is causing this itching and sore near her vulva; you should stop feeding her the Pedigree Stew and return to whichever wet food you were previously using. Monitor for improvement but remember that it may take a few weeks for an allergen to work its way out of her system. Other possible causes may be due to other allergies, chemical irritants (new laundry detergent etc…), infections, parasites among other causes. Regards Dr Callum Turner DVM
Add a comment to Lady's experience
Was this experience helpful?
Jack
Jack Russell Terrier
1
-1 found helpful
My Jack Russell Terrier has suddenly developed dry skin on his back.
He is 1 year old.
I have bathed him twice now in Oatmeal Shampoo and changed his diet hoping this will help.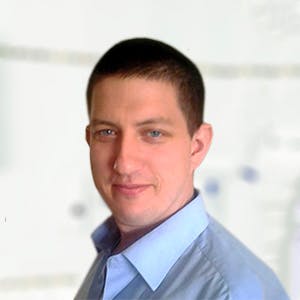 3314
Recommendations
Dry flaky skin may be caused by a variety of different causes including infection, seborrhoea sicca, parasites, hormonal issues, allergies among other causes. Trying different diets is a good initial step and regular bathing with an oatmeal shampoo or a benzoyl peroxide shampoos may help with scaling of the skin. Ideally, having your Veterinarian take a look would be best due to the many possible causes. Regards Dr Callum Turner DVM
Add a comment to Jack's experience
Was this experience helpful?
Wesley
Jack Russell
3 Years
0 found helpful
I live in S Florida. I have two 3 year old Jack Russell's that have always chewed their paws, but one of them gets a skin allergy at least twice a year which causes severe itching to the point of him creating sores. They are on flea preventatives, I wash them with special medicated shampoo and conditioner and try to give them a balanced diet that are formulated to help the skin . I have tried everything to stop his skin problem which seems to be worse this year. My pups love the dog park. Jacks love to run and play hard and I can't find it in my heart to stop going, but I have a feeling that taking them there is the cause of his condition. Washing him after the park I notice red areas on his body. I also need to mention that when he has a breakout I notice his fur seems to get very dry and course. Any advice you can give me would be appreciated.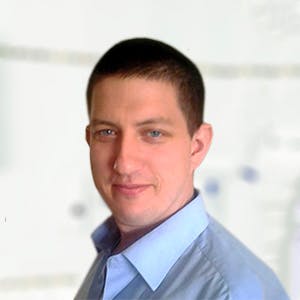 3314
Recommendations
It is possible that Wesley is having a reaction to something in the park, he may be allergic to a certain type of grass at the park or something else in that area; I would keep them inside or take them somewhere else (walking in town on the pavement/sidewalk) for a week or two to see if there is any improvement in the skin, if there is return to the dog park and see if the irritation returns. Ideally if there is something at the dog park causing irritation, don't go to the dog park but this may seem extreme; you could try giving Benadryl (1mg/lb) before visiting the park and bathing when returning home. Regards Dr Callum Turner DVM
Add a comment to Wesley's experience
Was this experience helpful?
Smudge
Jack Russell
7 Weeks
0 found helpful
Smudge, jack russell mix. Loss of hair where his back legs meet the sides and tummy, his elbows, ears, head, and butt. Too young for worming. Was fine for about three weeks living with me. He was healthy, plump, and happy when I got him. He's the runt of his litter. He just scratches and scratches where the hair loss is. I have bathed him in an oatmeal shampoo and then put Africa's best ultimate herbal oil on him. My chiweenie feist has no problems but the occasional dry skin but hasn't scratched like my russell.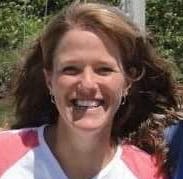 1604
Recommendations
Thank you for your email. There are common reasons for hair loss and scratching in puppies - parasites, bacterial and fungal infections. There are common dewormers that can be used at his age, as well as treatments for external parasites like fleas and Demodex. It would be best if he were seen by your veterinarian to have an exam. They can look at his skin, do any tests that might be necessary, and give him appropriate therapy for his skin. I hope that all goes well for him!
Add a comment to Smudge's experience
Was this experience helpful?
Ashtyn
Jack Russell Terrier
11 Years
0 found helpful
Hello, my 11 yr old JRT has been having severe itchy runny eyes, she has been to Vet numerous times with the same answers being allergies, I have tried different things but without much success, any ideas would Be Greatly Appreciated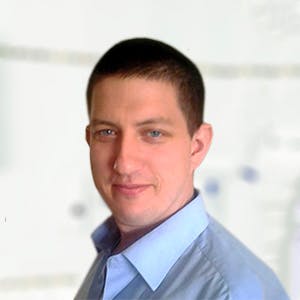 3314
Recommendations
Allergies can be very difficult to pin down in dogs and may be caused by food allergies or by environmental allergies; trying to find an underlying cause can be frustrating and I would highly recommend allergy testing to try and narrow in on a cause as fast as possible, once an allergen has been identified you can work to eliminate it from the environment or diet if possible. Regards Dr Callum Turner DVM
Add a comment to Ashtyn's experience
Was this experience helpful?