What is Kidney Disease?
Underlying health problems and injury are just two of the two ways that your dog can become susceptible to kidney disease. Two of the earliest clinical signs are increased thirst and urination. Dogs with renal disease drink excessive amounts of water because the kidney, as the condition worsens, no longer processes toxins efficiently and requires more water to do so. Drinking large quantities of water will cause frequent urination, but the urine is not eliminating toxins as it used to.
Also known as renal disease, malfunction of the kidneys results in the inability of the organ to filter toxins out of the bloodstream. The normal processes of water balance in the body are also disturbed. Kidney failure can come on quickly with severe complications, or gradually occur over time. Kidney disease must be treated without delay; see the veterinarian immediately if you suspect your dog is ill.
Book First Walk Free!
Symptoms of Kidney Disease in Dogs
Though your pet may not present with all of these symptoms, kidney failure may be indicated by the list below:
Vomiting
Physical weakness due to low blood count and low blood potassium
Itchy skin because of deposits of phosphorous and calcium in the skin
Lack of appetite that has the opportunity to lead to weight loss
Increased thirst (polydipsia)
Large volume of urine being produced (polyuria)
Blood in urine
Frequent urination
Straining to urinate
Incontinence or leaking of urine
Acute blindness due to high blood pressure
Dehydration
Ulcers in mouth
Bad breath
Anemia which may show as pale gums
Diarrhea or constipation
Disorientation
Types
There are two types of kidney disease:
Acute

This is sudden onset renal failure
With prompt treatment, the failure can be resolved before it becomes long term
Recovery depends upon how much damage was done to the kidneys
If left untreated, acute kidney disease can quickly become fatal
Chronic

This is the most common disease in older dogs
Unfortunately, by the time your pet shows symptoms, the damage is often irreversible
Early management can slow the progression
Upon diagnosis, chronic kidney disease will be classified as stage I through IV
Causes of Kidney Disease in Dogs
Whether of an acute nature, or a chronic problem, kidney disease occurs for many reasons:
Acute

Urinary obstruction
Problem occurred in surgery
Heat stroke
Poisons like toxic plants, antifreeze or human medications that have been ingested accidentally
Toxicity from ingestion of foods such as grapes or raisins
Bacterial infection
Trauma to the organ from being struck by a car, for example
Dehydration
Chronic

Poor diet
The organs are worn out from old age
High blood pressure
Birth defect in the kidney
Incomplete recovery of kidney from a previous injury
Leptospirosis
Tumor
Lyme disease
Pyelonephritis (inflammation of urinary tract which causes bacteria to go into the kidney)
Glomerulonephritis (inflammation in the kidney structure that filters blood)
Studies have shown that several breeds are found to be prone to inherited chronic kidney disease:
Samoyed
Shih Tzu
Soft Coated Wheaten Terrier
Poodles
Rottweiler
Cocker Spaniel
Doberman Pinscher
Lhasa Apso
Diagnosis of Kidney Disease in Dogs
Acute kidney failure must be treated without delay because damage to the kidneys can become irreversible. Upon arrival at the clinic or even while you're in the waiting room, be prepared to give a history of your pet's recent behavior. The eating, drinking and urinary and defecation habits of your pet of late can be important indications to their health.
The veterinarian will under most circumstances, order a complete blood count, chemical profile, and blood analysis. Creatinine and blood urea nitrogen are found to be high in canines with kidney disease. As well, the electrolyte levels of your dog will be evaluated, to look for abnormalities or level disturbances such as hyperphosphatemia (elevated phosphate in the blood). Blood pressure may be elevated, and a urine sample could show evidence of bacteria. The concentration of the urine is another important kidney disease marker.
Dogs with kidney disease often present with weakened bones, bleeding in the stomach and fluid retention in the limbs and abdomen.Sometimes radiographs or ultrasound are used to further examine the kidneys size for diagnosis and to look for evidence of underlying causes. If warranted, a biopsy of the kidney tissue could be part of the diagnosis.
Treatment of Kidney Disease in Dogs
Determining the cause for the kidney disease will direct the veterinarian towards the treatment plan. The condition of the kidneys at the time of diagnosis, and learning whether the renal failure is acute or chronic are other crucial points to be considered.
In the case of acute kidney failure, your pet may need to be hospitalized so the kidneys can be stabilized. Fluid therapy, in the form of intravenous administration, will reduce the amount of toxins and waste in the body. Pain relievers, gastrointestinal protectants, and anti-nausea medications will be given. If the damage to the kidneys is severe, the veterinarian will discuss the option of trying dialysis for an extended time, so the kidneys can have a chance to heal.
Depending upon the state of the kidneys, chronic renal disease will need to be addressed similarly to acute failure, or in the case of a slow progression of the illness, a more conservative treatment approach will be taken. To start, though, intravenous therapy may be done to flush out the kidneys (the process is called diuresis), and stimulate the function.
A change in diet will be part of the treatment plan. A diet with less protein (of a high quality like eggs and meat), which will create less waste for the kidneys to eliminate, is paramount to battling the chronic renal failure. Low phosphorus in the diet is key also because phosphorus tends to accumulate in diseased kidneys. It must be noted that the change in diet has to be very gradual so that the kidneys can adapt to the switch.
Blood pressure medication may be part of the long-term treatment, as well as other drugs required to maintain calcium levels and stomach acid.
Recovery of Kidney Disease in Dogs
Dogs with acute kidney failure can have different outcomes which depend on the cause of the renal disease, and the severity of the effect of the disorder. The outcome for a dog with chronic renal failure is impossible to predict. Your pet may respond well to treatment and dietary changes and have months or years of a good quality of life. Other dogs will revert to a crisis situation shortly after the treatment has stopped. In some instances, the kidneys do not recover any function at all.
The change in diet could result in a longer lifespan. Be diligent in the type and amount of food you are feeding your dog. Follow the recommendations of the veterinarian carefully. Always provide plenty of fresh water. Some canines require the administration of subcutaneous fluids at home. The veterinary caregiver can provide training for you. Most dogs tolerate the administration very well.
It's imperative to reduce the amount of stress that your dog is exposed to. Work with him or her to maintain a calm, peaceful atmosphere. For example, if boarding your dog causes stress, have a dog sitter come to the home to stay there while you are away. If your pet prefers human company over the excitement of being around other canines, limit his exposure for the time he has left as your pet. The quality of care is essential to the longevity of your dog's life.
Expect frequent visits to the veterinarian as part of the quality care. The testing of blood and urine on a regular basis is the safest way to assure your pet's kidneys are continuing to function well.
Kidney Disease Questions and Advice from Veterinary Professionals
Luckie
Tibetan Spaniel
13 Years
6 found helpful
My baby Luckie was a Tibetan spaniel cross, almost 14 years old. She was diagnosed with kidney disease about 14 months ago. At the time she had very few symptoms, only drinking and urinating slightly more than usual. I don't know what her levels were. She was on a special diet which seemed to help with the drinking and urination. She also developed dementia and was quite blind and deaf. She didn't really have any other symptoms of kidney disease except that she had become quite skinny. I took her back to the same vet a year after her diagnosis. She suggested that I put her down in relation to her quality of life (which I think had more to do with the dementia). She would pace around a lot at home a lot, but would still go on walks and respond to us. I didn't want to put her down then. In the following two months she did continue to go down hill. She became skinnier and stopped going on walks. She would get stuck in corners or under furniture and couldn't get out. This came to the point where I thought that we should put her to sleep as I didn't think she could be left at home alone anymore because I was worried she could get stuck somewhere and become distressed all day alone. My husband was really against putting her down so I started taking her to work with me so we was hardly ever alone at home (although she did pace around the house at night by herself). Then she stopped eating for 2 days. I thought it was time to put her down as I did not want her to starve to death but my husband was again against it. I took her to the vet last Wednesday(a different vet at the same practice). I was expecting him to tell me I needed to put her down but he said we could consider fluid under the skin or an IV drip which could give her some extra weeks to live. He also examined her and said that she was not in pain. We decided on the fluids under the skin which she had the next day. She ate a couple of times on Thursday but then on Friday stopped eating again. On Saturday morning I could not find her when I woke up and then I found her down the hill asleep in our backyard near our fence (she never sleeps outside and she must have gone out the dog door). I brought her in and she was okay but I thought this was a bad sign and it was time. I went to work and my husband and kids looked after her and I made an appointment with the vet the next morning to have her put to sleep. When I got home from work in the evening I found that she was getting stuck under furniture etc. a lot more and could not be left alone at all. Later that evening she vomited bile a couple of times and urinated on herself in the dog bed. We knew it was near the end for her and thought she might not make it through the night. I lied with her in bed for the first half of the night. She would sleep for 90 minutes to two hours what seemed like peacefully but then she would start moving her legs and starting to get up. I didn't want to let her get up because she was so weak and I would take her into the other room and hold her in my arms or walk around with her till she was calm again and take her back to bed. I gave her 3 5mg doses of temazepam over about 6 hours but after a while she couldn't swallow anymore. I was getting really distressed by her being agitated and trying to get up. She also vomited bile and dry wretched a couple of times. I started to not be able to cope with the situation and my husband took over. For the next half of the night he had her sleeping with him and the same thing - she seemed to sleep peacefully and then every couple of hours she would move her legs and try to get up. He would change her position and hold her and pat her until she went back to sleep. She also vomited and urinated again. The next morning (Sunday) as soon as I could I took her to the vet. She was near the end. In the car she was so weak she couldn't raise her head, but she tried to get up a little from the vet's table before she was put down. I am having a really difficult time coming to terms with the way she died. I feel guilty that I did not get her put down earlier, particularly the day before after I had found her outside. It was also very hard to see her dying. The vet said that kidney disease is not a painful way to die and that he did not think she was in pain. But I wonder why she kept on try to get up that night. I wonder if it was to do with the dementia - that she used to get up in the night and pace around, or confusion from the kidney disease. My husband thinks that her legs were cramping and she needed to change position. I just want to understand what was happening for her. If you could shed any light at all it would be helpful. I loved her more than anything and I miss her so much, and I feel regret that I did not do everything I could have done for her.
My female dog is 15+year old and have 5.0 creatinine level sgpt 77.0 sgot 137.8 serum 109.1 TLC 17,500.

What is the chances of survival?

Taking treatment from the vet.doctor.
But plz help me to understand the exact position plz.

Email: [email protected]
I'm sad to say I had the same problem putting my dog down as you did and I still feel badly 16 years later. However, in my case I let it go much longer than you did. It's so hard to know your going to loose your furry child and the choice is yours to make. If your new vet said she wasn't in pain but had lost her quality of life, then I don't think by keeping her for a few extra days should cause you to feel guilt. Loosing a pet is so painful on its own, beating yourself up will only make the loss last longeg "If love could have saved you, you would have lived forever."
Thanks Brandy. It is just still so hard. There are so many things I regret and feel guilty about - that looking back I wish I had done differently leading up to her death. But talking to others I have found that is not uncommon to feel guilty after a dog you love so much dies. I just miss my angel so much and wish I could have made things better for her. But thank you for your support ;)
Don't be so hard with yourself. You done the best to have your furry baby happy and protected in her illness. You and your husband are a great parents!
Add a comment to Luckie's experience
Was this experience helpful?
Harley
Wooly Husky
5 Years
1 found helpful
Dec 2018, my 5 yr old Husky went in for surgery for an infection in her uterus and had to have a Hysterectomy.
Her blood levels were good BUN 15; Creatinine .9; BUN / Creatinine Ratio 17; Glucose 144 (high)

It is now Mar 2019 (3 months later) and her blood test read BUN 55 (high); Creatinine 2.4 (high); BUN / Creatinine Ratio 23; Glucose 106. I have been told she is in Kidney Failure. I am completely shocked because we took her in on Monday for a completely different reason and they discovered this.

How can this happen in just 3 months? Is this a result of her surgery and uterus infection? If so, should we have watching for this as a possibility that this could happen?
My 9 mo puppy Harley got spayed 2 weeks ago and was in sad shape. She was diagnosed with kidney failure 6 days later. Her BUN got up to 178 and Crea 6! Pre op labs were completely normal. Our vet bills are well over $7k and they are taking zero responsibility. Do you have any advice?
So raw diet as in raw meat heard good things about this but the problem is this meat is high in phosphorus it's my understanding that phosphorus doesn't help the kidneys of a dog dog with kidney problems. Please share your thoughts on my statement
There is a possibility that one or both ureters have been tied up during hysterectomy -- a known complication. A rare thing to happen but a probable cause in her case considering she had normal kidney function before. An ultrasound scan of her kidneys will clear up the doubts.
If your dog is diagnosed with Kidney Disease diet plays a huge part of it. I would look into feeding it a raw diet by Answers. You can contact them and they will break down your dogs diet. I joined a FB group called Hope for Canine Kidney Dogs and have seen Vets tell owners it's time and the mom's change their diet and feed them Answer's raw and their blood levels come down. Part of the Answers diet is Raw Goats Milk and Fermented Fish stock with raw. Google Answers Pet food.
Add a comment to Harley's experience
Was this experience helpful?
Yogi
Lhasa Apso
14 Months
1 found helpful
Please please please can anyone help me my baby boy yogi has renal failure, to start from the beginning we got him at 10 weeks old and for 8 weeks he was perfect then he couldn't wee to cut a long story short he was diagnosed with a liver shunt and had 2 surgeries one to mend the shunt and the other to clear the rubbish from his bladder and both successfull then in October he had a massive seizure ( not epilepsy) and we was told he had kidney failure since then he has been good until 2 weeks ago when he had another major seizure his blood levels are now 475 and he was due to be put to sleep as now it's irreversible and kidneys working at less than 25% but he's only 14 months old and still full of love and life, my vets say there is nothing else thy can do please is there anything I can do to help him I've heard vitamin c and cbd oil may help please has anyone tried these or any vets please give me advice on anything I can do
I am so sorry you are going through this. LIfe is so unfair. If he were my dog I would spend a wonderful day with him and put him down. I don't say this lightly as I have always fought for animals. And know as I write this I am probably going to have to put my 14 yo most favorite dog in the world down myself because seeing her suffering and knowing the outcome of her kidney disease, it is the most humane thing I can do for her. I will add you to my prayers.
Add a comment to Yogi's experience
Was this experience helpful?
Fozzy Bear
Border Terrier
14 Years
1 found helpful
Hi,
My beloved 14 year old border terrier has just been diagnosed with kidney disease and in my shock, I don't think I asked the vet the right questions. The vet told me that Fozzy's SDMA was 24, his red blood cell count was at the lowest end of normal and his phosphorus levels are normal. She told me to put him on a special renal diet, which I'll do asap. His symptoms are excessive drinking and peeing in the house, occasional vomiting, sensitivity around the kidney area, and general slowing down. Border terriers are notoriously plucky, though, so it's hard to tell if he's suffering.

The question I wish I had asked is what stage is Fozzy at and what can we expect. I don't want to worry my kids unnecessarily, but I want to be as truthful as possible. Any advice would be really appreciated.
Add a comment to Fozzy Bear's experience
Was this experience helpful?
Ayla
American Staffordshire Terrier
8 Weeks
0 found helpful
I purchase a dog recently and the breeder recently told me that she wouldn't be able to sell the dog because during her last shots she was diagnosed positive for genetic conditions. Later I found out it was kidney failure. Two days after she went to the vet and Puppy had major Improvements and vet said it was a lack of a certain type of vitamin that made her kidney results all over the place. She tested for a clean Kidney screen.

I asked for details but she won't answer me. Is that possible? How she was tested positive and now she is ok? Just feel like this story is weird. I am looking for some explanation about diagnosis and the vitamins/exams. Please!
Add a comment to Ayla's experience
Was this experience helpful?
Freddie
Mixed
6 Years
1 found helpful
Our dog Fredie has been diagnosed with Chronic Kidney Disease. He had several UTI's so they suggested Blood work. His initial Blood work was Creatine 4.5mg, Bun 77mg, Bun/Crea 17 and Phos 11.3 mg. We admitted him for IV fluids for three days and his numbers improved to Crea 2.3mg, Bun 32mg, Bun/Crea 14 and Phos 4.2mg. Brought him home on Sub Fluids of 500 (half an IV bag) every other day for 14 days. Took him back for Blood work and his numbers went back up to Crea 4.5mg, Bun 84mg, Bun/crea 19 and Phos 8.6mg.

Here is the thing though. The dog shows absolutely no symptons. He loves his food and treats and is eating well, he runs and hops around like a puppy, likes playing with his sister etc. Other then us noticing he was drinking and having accidents, we would never know he was sick.. We have sought a second opinion and they put him on an antibotic as he was not put on one when diagnosed. Was put on Amphagel 3.5 CC for 4 weeks also.
Add a comment to Freddie's experience
Was this experience helpful?
Railay
Labrador Retriever
2 Years
0 found helpful
Our dog, a labrador of 2 years has been diagnosed by the vet with Renal problems. As two of his brothers in his nest were diagnosed in earlier ( one passed away a year ago, one diagnosed last week due to drinking and urinating a lot ) I just wanted to make sure our beloved dog is free of any complications. He has not one of any symptoms described, so this is where my doubt is. We took him for a blood and urine examination which, from my point of view, doesn't look concerning. However the vet subscribed him with Royal Canin Veterinary Diet Renal.

Urine value was 1.023

Blood:

Urea 3.9
Crea 125
Bun/Crea 8
Tp 69
Alb 30
Glob 39
Alt 44
Alkp 47
Glu 5.91

What do you give me for advice?
Add a comment to Railay's experience
Was this experience helpful?
Bark Twain
Blue Heeler
6 Months
1 found helpful
Hi, our dog got into a sealed jug of antifreeze 9 days ago. I took him to the vet the next day after it happened and they tested his blood for levels and they were normal. I assumed he had just chewed on the container and not actually drank/licked much of it. The vet said if he was going to be affected, he'd show signs within 72 hours. He was fine up until two days ago (which was a week after we'd taken him to the vet), we found him laying in the woods, too weak to get up and do much of anything. He has only drank water and then vomited afterwards. He hasn't eaten anything and is only laying around, we've been giving him water and the option of very soft food, but he doesn't seem interested in eating anything. The vet said once they've reached this level of symptoms there usually isn't much of a chance to save them. Any advice as to what I could do to help him at home? I tried giving him gatorade and he didn't seem to like that either. All he's had is water for a couple days. Is acute kidney failure irreversible once it's reached this kind of severity? He seemed more alert this morning when I checked on him, he wagged his tail (which he hadn't done at all previously) and seemed a bit in better spirits. Any advice?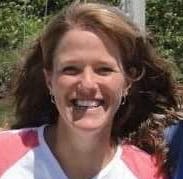 1611
Recommendations
Thank you for contacting us about Bark Twain today. I'm sorry that is happening to him. I would get him into his veterinarian right away and get him started on IV fluids. If there is any chance of saving his kidney function once if has progressed this far, he needs to have very aggressive fluid therapy, possibly for 3-4 days or longer, depending on how he responds. There aren't any home remedies to give him that level of fluid therapy, he needs to be in a hospital. I hope that he recovers.
Add a comment to Bark Twain's experience
Was this experience helpful?
Maverick
Australian Shepherd
7 Years
1 found helpful
I normally feed my dog high quality dry food (protein at 33%), and a vitamin supplement called Rejuvenate.

My dog was very stressed out one week due to weather, he didn't not like the noise the wind was making. He drank a lot of water and was urinating a lot more than usual. I took him to the vet and they did a urinalysis, and he urine was perfect. Then they did a blood test in which his BUN levels were high and his creatinine was on the normal-high level (same level as it was 6 months previously), and he was dehydrated.

I changed his diet to a kidney diet for the past 2 weeks. They performed another urinalysis, which came back perfect, and another blood test which came back with Normal BUN levels and creatinine had decreased by .1

The vet still suspects kidney disease and wants to do an SDMA test to make sure, and wants me to continue on the diet for the dogs life. I will do the test, to make sure of kidney disease.

He's no longer urinating or drinking water constantly. At what point does it become a "fluke" and I can go back to feeding my dog a normal diet? Or a diet with a lower protein than 33% but higher than 4%.

The reason I ask is because my vet isn't very informative and when I ask questions she always suggests another type of test. Which I'm fine with, if it helps us figure out what is wrong. But his tests have come back perfect, and now she wants to do another test. It doesn't make sense to me.

If my dog is fine I'd rather stop subjecting him to vet trips and its getting costly. I'm looking for a second opinion. Thank you!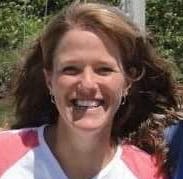 1611
Recommendations
Thank you for your email. Unfortunately, without examining Maverick, I can't really give a valid second opinion over email. I do understand your frustration, but your vet has Maverick's best interest at heart, and if we can catch kidney disease early, we can sometimes stop the rapid progression of it. She is trying to be thorough, I imagine. If you do want a second opinion, which is very valid to want to do, you can usually find recommendations in talking to other pet owners about their veterinarians, take your bloodwork and Maverick, and have them go over everything to see what they believe is the next best step. I hope that everything works out well for him.
Add a comment to Maverick's experience
Was this experience helpful?
Honey
Maltipoo
6 Years
1 found helpful
My vet said my dog has lyme disease which as affected her kidneys so they did the iv drip for 3 days. They did another blood test and her levels were not much different, now they are going to do an ultrasound on her kidneys. She also has antibiotics. What are the chances of her having one good kidney to live on? How much longer will she live?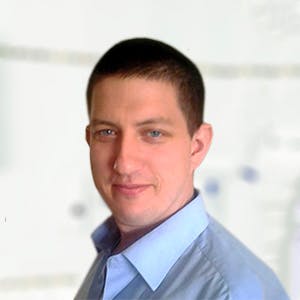 3320
Recommendations
If one kidney is affected, the other kidney would also be affected; you also need to consider that a dog can live with one kidney and have a normal blood test results (only half of one kidney is required). As far a life expectancy is concerned, it is difficult to give an indication as the overall severity and any response to treatment will change any estimate. Regards Dr Callum Turner DVM
Add a comment to Honey's experience
Was this experience helpful?
Leo
Labrador Retriever
11 Years
1 found helpful
My 11 year old Labrador Retriever is suffering from kidney failure. He is under 24 hours surveillance at the hospital, but the doctors say that his condition is deteriorating. His liver has been affected and he has developed ulcer throughout the inside of his body. His BUN levels are at 89 and his Creatinine is at a 10.5. I need to know if he is in pain. He does not seem to express it out, but we believe he is undergoing a lot of pain.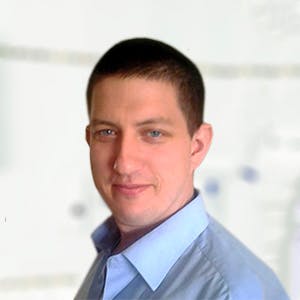 3320
Recommendations
It can be very difficult to determine pain in dogs as they tend to hide it well until the end, your Veterinarian will be able to tell you more about Leo's condition; but apart from pain you also need to consider his quality of life, is spending time under 24 hour observation in a veterinary hospital a good standard of life? Regards Dr Callum Turner DVM
Add a comment to Leo's experience
Was this experience helpful?
Cooper
Labrador Retriever/Blue Heeler/Border Collie mix
12 Years
2 found helpful
My dog was diagnosed with kidney disease in December after they found one of his levels was high (they did not say which)and was put on Hills K/D prescription diet. He didn't like the dry food and seemed to avoid eating, but when we began mixing in the wet food, he eats fine.

He does not excessively drink or urinate and really shows no problems other than lethargy and that he had elevated phosphorus levels as of three days ago. They put him on Epikacin for that.

The vet did not tell me the exact levels of anything, but one of them did tell me that his kidneys are still in the 68%+ functioning range. My biggest question is, can they really tell how much of his kidneys are still functioning when it's above a certain level (because everything I've read seems to suggest that they can't tell when kidney disease has developed until 75% of the kidneys are not functioning) or is the vet just trying to make me feel better? I was getting two different answers from both vets at the clinic we go to. One claimed they couldn't tell a percentage and that at the levels my dog was at, he would not feel safe putting him under sedation. The other assured me twice on two separate visits that my dog was still in the 68%+ functional kidneys range and was in early stages. I'm not sure who to believe?

Cooper is not really showing symptoms. He is not urinating more frequently, he is not drinking more frequently, he seems to eat fine, though he lost weight after we put him on the new diet because he didn't like it until we decided to add the wet food. He's always been very picky though and used to not eat any dog food and would only eat cooked meat and people food so it's not unusual for him to not want to eat dry dog food.

He's showing some symptoms like lethargy and sedation, but he was put on Galliprant in January and one of the side effects of that is loss of apetite and lethargy. He's also getting an extra dose of Gabapentin as of five days ago because the dose he had been on was no longer working and the side effects of Gabapentin getting back into his system is dizziness and wobbliness.

My last question is how can I tell the difference between his arthritis acting up, the medication causing side effects, or kidney disease?

I've been fretting and worrying and so upset that I'm making myself sick about this whole thing and I just want some answers.

Thank you very much for your time!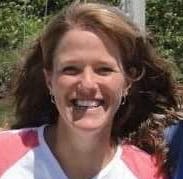 1611
Recommendations
Thank you for your email. It isn't possible to give an exact percentage of kidney function, no - we do sort of go with the guideline that once they start having elevations in their kidney enzymes, they have lost approximately 50-75% of kidney function. If he is clinically doing well, that is significant. The lethargy and sedation are probably due to the medication if otherwise he isn't showing signs of kidney disease, such as increased drinking and urinating. I'm not sure when the last time bloodwork was run, but that is the gold standard way to monitor his BUN, creatinine, phosphorus, and red blood cell count. You are always able to ask your veterinarian for those numbers so that you can keep an eye on things as well. I hope that he does well.
Add a comment to Cooper's experience
Was this experience helpful?
Max
Mixed - Black Lab, Border Collie Cocket Spaniel
14.5 Years
4 found helpful
Our 14.5 year old mixed breed was just this weekend diagnosed with Kidney Failure. We brought him in because he has not been wanting to eat his dog food all that well (although he still is eating the human food we make for him - basically boiled chicken and some rice).

They ran bloodwork and came back with the following readings: BUN 165; Creatinine 2.9; Phosperus 8.5. They also ran a urine analysis and his UsG came back at 1.012. There was only a trace of protein in his urine, but no sugar and no blood.

He drinks a fair amount, but I would not say his water consumption is excessive. His urine quanitity and frequency is normal. He does throw up from time to time (licks the carpet excessively).

One doc at the vet recommended he be admitted for several days of intensive fluid infusion followed by at home subcutaneous fluid infusion. We do not want to admit to to the hospital - the stress of that alone could kill him.

A second doc called from the vet today (with the urine results) and she recommended we start with the at home fluid injections. She feels given that he is eating reasonably well (even if home made food) and not urinatign excessively or drinking excessively, the at home treatment may help without subjecting him to the in hospital stay.

Given the results of his bloodwork and urine tests, do you think the at home therapy is worth a try and might help, or are we wasting time if we don't do the intensive in hospital treatment first.

We tend to feel that although his blood test results seem to indicate he is very far along in the progression of the disease, his water consumption and urine output does not.

On one scale I found on the internet, his phosperus rading puts him in stage 3 kidney failure. Better than stage 4 but not as good as stages 1 or 2.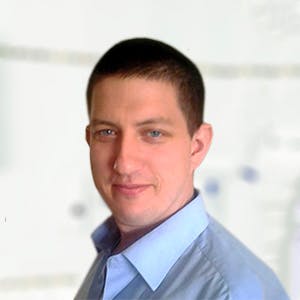 3320
Recommendations
I understand you not wanting to put Max through inpatient care for fluid therapy due to his age and the stress of separation anxiety may cause. His numbers aren't great, he is in stage 3 kidney failure but we generally measure kidney failure against creatinine levels; 2.1-5.0mg/dL is the creatinine range for stage 3 kidney failure. Trying at home therapy may help to keep him calm but it is important to keep going back for regular blood tests to check his kidney function and if there is an upward movement in his creatinine he would need to be hospitalised; obviously I haven't examined Max and I am only speaking generally, a Veterinarian who has examined Max would be in a better position to make a recommendation. Regards Dr Callum Turner DVM
I have just been through exactly same with my beloved golden retriever Rosie. She was 14.5 and after health check was put on anti inflammatories for arthritis with no pre blood test even though I said all the Classic symptoms which now I know were kidney failure. 2 weeks later she was diagnosed stage 4 and she passed 5days later. I learn since that NSaids hastened her decline as kidneys in failure cannot process them. I will never know if she would have had more time. I do think she was well down the scale pre inflammatories from what I know now and the decline was quick and extremely difficult to watch. Worst time of my life. Please do insist on blood test even if you think something slightly wrong as symptoms can be easily misinterpreted. Left me with so many what ifs but all I know is we had the most wonderful life together.
Just closing the loop on this.

We had to put our Max down "one week" after his being diagnosed with Kidney failure. He declined very rapidly over that week, until he would no longer eat any food (include human food) nor drink any water. We had no choice. While our Max likely had chronic kidney failure, it appears to have changed to acute Kidney failure during that final week. The change we saw in his condition over the course of that one week period was dramatic.

Bottom line is that if you dog is in mid-stage 3 Kidney failure (as was our Max) things could take a dramatic turn for the worse very quickly. Once they do there is nothing you or anyone can do to reverse the situation. Don't think as we wrongly did that because your pet is not drinking or urinating excessively that he/she has a good time left. Things can change in an instant.

Toughest thing my wife and I have ever had to deal with.
Thank you Doctor Turner.

Very helpful response. Totally understand your position.

You say at home therapy may keep him calm. I'd say he is calm already. My question is, is it likely to be effective in slowing the progression of his condition if not done in concert with the intensive in hospital multi-day fluid treatment?

The way I read the information online, it seems the fluid treatments are often done once the dog has gotten to the point of drinking (and urinating) excessive amounts of water - evidence that the dog is in stress and not able to hydrate properly. If in fact my dog is not really all that dehydrated, then I am thinking he is able to moderate his level of hydration through water intake and I am wondering how beneficial these fluid injections are likely to be in his case - or at this stage of his condition?

Thanks, Mike
Add a comment to Max's experience
Was this experience helpful?
Spike
Miniature Pinscher
14 Years
2 found helpful
14 yo Min Pin. Diabetic for about 5 years, controlled for about 4-1/2 years. About 5 months diagnosed with chronic insufficiencies. We were having difficulties controlling blood sugars. We suspected Cushing's. Well, I kept putting it off and just kept running at home glucose curves that I would email to vet. Any ways, about 3 weeks ago started throwing up, and just went downhill quickly. Ran labs - SDMA 31 - CREAT 1.7 - BUN 61 - CHLORIDE 126 - TCO2 10 - PHOS 5.8 - CALC 9.7 - CREAT KINASE 288

Suggested 2 x weekly 100cc. A week pass before we could get in for training on subq fluids. A day or two later, Spike started acting strangely, so we took to the local ER. The labs were worse: CREA 2.0 - BUN 115 - BUN/CREA 58 - PHO 13 - CA 9.7 . ER vet recommended a phosphate binder (alum hydroxide - not thrilled about) and 100cc fluids 2x daily. We did see a little improvement, but not much. It has been about 1 week or so. I have learned now to feed him 4 times daily - seems to eat more. The vet wants him back to 11.5 pounds. He is currently 9.6 as of yesterday. I increased to 400 calories daily, but someone recommended to bring back down to 311 calories (amount needed for a 11 pound senior) as we saw a bit of a spike in blood glucose; however, no problem eating 350-400 calories. I would like to see how I can begin getting his muscle mass back. The vet said there is nothing you can do, but I would think there is (but then again I am not a vet). His little tail still does not come up, indicating he does not feel well still. HE seems a bit delusional. The vet says the blood work should show improvements in 2 weeks if therapy works. crossing my fingers. Any suggestions on increasing muscle mass? Nausea seems to subsided, however, was given a medication to use in case. I just read somewhere to try raw apple cider vinegar - any thoughts? I really want to get away from medications, and use a more natural approach if possible. Tricky trying to manage low phosphorus, low sugar and high calories.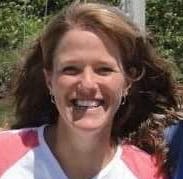 1611
Recommendations
Managing diabetes and kidney failure at the same time can be very difficult, and it is probably not a good idea to try and avoid medications for Spike. The medications are there to help with appetite, nausea, and controlling phosphors, and they are there for a reason. If you are able to get everything back under control for him, it would be a good idea to stick with a medical plan to keep him managed.
Add a comment to Spike's experience
Was this experience helpful?
Abbey
Jack Russell Terrier
9 Years
2 found helpful
Medication Used
Azodyl, Epskitin, Pepcid, Covenia
My 9 yr old Jack Russell Terrier tested positive for Lyme and was started on Doxycycline. She wasn't tolerating the Doxy, so the vet gave her an injection of Convenia. He also took a blood test that day and she apparently has kidney disease. The vet felt it was from the Lyme. She was on IVs for 8 days and her BUN level dropped from 111 to 65. We are now feeding her a low protein/low phosphorus diet, and adding Azodyl and Epakitin. We give her 1/2 Pepcid if she gets nausea. My question is, she is supposed to receive another injection of Covenia for the Lyme. Will that increase the BUN levels? Could the Covenia or Doxycycline have any effect on her kidneys?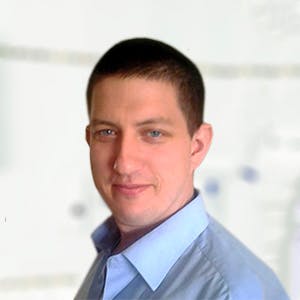 3320
Recommendations
If the blood test was taken on the same day as the first Convenia (cefovecin) injection, it wouldn't have had the time to cause any issues with the kidneys; Convenia is safe to use and doesn't cause kidney disease however it is cleared from the body by the kidneys which may result in a longer excretion time. Doxycycline or any other medication should be carefully considered when giving to patients with elevated kidney values. It is more likely that the kidney disease is secondary to the Lyme disease. Regards Dr Callum Turner DVM
Add a comment to Abbey's experience
Was this experience helpful?
kencha
Pomeranian
6 Years
0 found helpful
Kidney failure .. doctor says .now his creatinine level is 16 .. Now he is admitted in Hospital and giving him drips ...is there any chance that he can be normal as before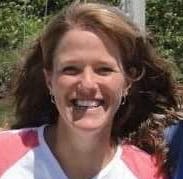 1611
Recommendations
That creatinine level is quite high. If Kencha has acute kidney failure doe to a toxin, IV fluids and medications may reverse the damage and he may be okay. There are many factors that his outcome will depend upon, and without more information it is hard for me to say. Since he is being treated in the hospital, asking his veterinarian would be a good idea - they can see him and see how he is responding. I hope that he does well.
Add a comment to kencha's experience
Was this experience helpful?
Prince
Shih Tzu
11 Years
0 found helpful
My 11 y/o Shih tzu Prince passed away yesterday unfortunately I had to put him down. Prince had kidney disease two days ago I gave him boiled chicken I had ran out of his dog food that he usually eats which I usually add chicken..the next day he had loose stool this went on for two days this has happened many times before (him having loose stool) I did not give him water for a day in attempt to stop the loose stool smh he began to act weird wouldn't come when I called him so I picked him up realized he could barely move or walk I took him to the vet where ultimately I had to make a decision to put him down...I am really hurt by this and need answers. Do u think it was me not giving him water for a day that worsen the condition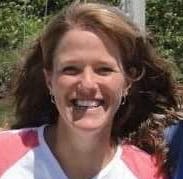 1611
Recommendations
I'm sorry for the loss of your Prince. Kidney disease is a very difficult disease to control, and it does eventually lead to failure no matter how hard we try to manage it. Prince may have been at the point where his kidneys could not function any longer, and being a little dehydrated would have probably sped up that process. If he was that close to kidney failure, it seems that that would have happened soon, regardless. I hope you can find peace knowing that you did not allow him to suffer.
I am trying so hard to cope with this. Thanks so much for your response!
Add a comment to Prince's experience
Was this experience helpful?
Thommy
Chihuahua
17 Years
0 found helpful
Has Symptoms
Doesn't have any symptoms right now
Hi, My dog has kidney failure, stage 3. He had eaten something in the garden 2 weeks ago which made his IBS flare up and he didn't eat (but did drink) for 2 days, he had an upset tummy and was also vomiting. Went to the vets and after blood analysis was told its kidney failure. However the next day he went totally back to normal and has been fine since. He is eating and drinking well and normally. His toilet is normal too. He is happy and has put his weight back on. Did a urine sample a week ago and the vet said the results were much better then the blood results taken a week before.
The plan now is to keep him as well and happy as I can. My question is : can I mix prescription drugs with holistic supplements ? He is currently taking the prescription drug 'Benazecare', and is having the holistics supplement 'Ipakitine', can I also give him 'Kidney Support Gold', which is another holistic food supplement ?, or is it dangerous to take it with 'Benazcare' drug? (Kidney support gold is a blend of different herbs: (Cordyceps mycelium, Rehmannia root, Dong Quai root, Astragalus root)
He is also taking 'Denamarin' for liver support and probiotic supplement.
I just wondered if I should not give him the 'Kidney support gold' with everything else he is taking ? or perhaps just give him an occasionally. I just don't know what to do, I would really value your advice. Thanks you.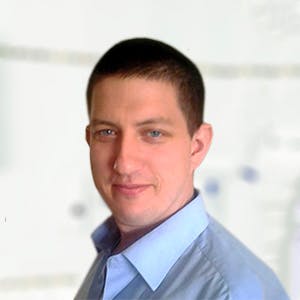 3320
Recommendations
As far as I am aware there is no interaction with the herbs in Kidney Support Gold and Ipakitine or Benazcare (benazepril); however there isn't much data on Kidney Support Gold (herbal medication under a certain concentration are regulated differently to regular medications) so I cannot say with absolute certainty. If you have questions, you should contact Pet Wellbeing. Regards Dr Callum Turner DVM www.petwellbeing.co.uk/products/dog-kidney-disease
Add a comment to Thommy's experience
Was this experience helpful?
Buzz
Mixed German sheperd chow
8 Years
0 found helpful
My mixed dog 8 years old. Has had Addison for 5years now. He wight went up to 99 pounds first year. He has his shot every 8weeks or 2days later . When he starts to show signs of needing one. Well in last 2months he gained 6pounds one month . Now another 2pounds this month. Also found a growth in his mouth this month. My guestion is more about his weight gain. We are schedule for surgery to remove growth to see if it is cancer to. But not for 2weeks. More worried now about the weight gain. Thinking it could be his kidneys should I take him back today. Worried it will get worse by th e 2weeks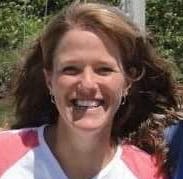 1611
Recommendations
There are a lot of causes for weight gain in dogs as they age, and that is a lot of weight for Buzz to gain, I agree. He may need to be on a different food, or his thyroid may need to be checked. Since he is gaining weight so quickly, it might be a good idea to have him seen sooner vs. later for a good examination and possibly a food change.
Add a comment to Buzz's experience
Was this experience helpful?
Armani
American Pit Bull Terrier
12 Years
2 found helpful
Hi, My Sweet Precious Armani Girl passed away Thursday am,I am just lost and sick. She was not herself on Sat evening just stopped eating and drinking but still going outside and staying right by us as always. I gave her bland food on Sun. She drank very little water than I used med dropper to give her water also she starting vomitting and had diarrhea i call the vet on Mon. They took x-rays ,blood work. Could not see anything wrong and put her on an anitboctic and pills for vomitting. Tues I'm told she has kidney disease. Blood work showed Creat. 133 and Bun 15.2 .i was told she needed IV Fuilds immediately,she had a 3 her one on Tue ( they closed at 5) at home she was ok ate and drank a little with a seringe.Wed. She had an all day treatment ( 8-4:45) she had Fuilds built up on her back legs could barely walk and would not eat at all. That night she had 4 seizures with in 5 hrs than passed away. Did I make her stuffer ,did I do the wrong thing for her... Just lost and so confused she was my Heart and soul.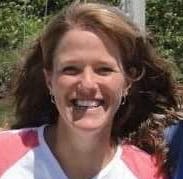 1611
Recommendations
Thank you for contacting us about Armani. I'm sorry for your loss, that is very sad. It doesn't seem to me that you made her suffer, it sounds like she became very ill very quickly, and you tried to save her. It is hard when they get sick so fast, but you did what you could to help her. I hope that gives you some peace, and, again, I am sorry for your loss.
Add a comment to Armani's experience
Was this experience helpful?
Moni
mixed with Pekinese and maltese poodle
12 Years
0 found helpful
My little Moni was diagnosed with severe kidney disease. Her blood results show Creatinine 477, and UREA UV 41.1 Tomorrow is going to be her third day with liquid therapy. She doesn't want to eat anything that my mom would prepare, and she normally has a healthy appetite. Up until couple of hours ago she was very thirsty all the time and whenever she would drink water she vomited. Now all of a sudden she stopped drinking water as well. What else can I do? One of the vet recommended to put her to sleep, but I don't want to do anything like that before trying everything that we can.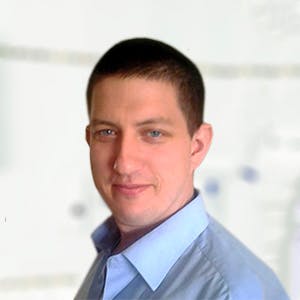 3320
Recommendations
If Moni is receiving fluid therapy, her water intake will decrease because she wont feel thirsty, the creatinine is high (units in μmol/L not mg/dL); however treatment is generally with dietary changes (low quantity high quality protein) and fluid therapy, it is also important to determine if there is any underlying cause for the kidney disease/failure (infection, cancer poisoning etc…) as this would need to be managed too. Regards Dr Callum Turner DVM
Add a comment to Moni's experience
Was this experience helpful?
Cami
Yorkie
7 Years
0 found helpful
i was told my dog has chronic kidney failure due to lyme disease, (7 y/o yorkie poo) but after I put her on antibiotics, her excessive drinking and urinating have stopped. Her levels got worse, though, and she's still weak. Any idea why the urinating and drinking have gone back to normal if she's in kidney failure?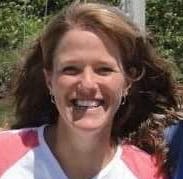 1611
Recommendations
Without knowing more details about Cami's health status and lab work, I do not know why her drinking and urinating have improved and her kidney values have worsened, except to say that dogs are amazing at adapting to changes in their bodies. I am afraid that I cannot offer more insight without knowing more about her situation. I hope that you are able to keep her comfortable.
My dog Labrador creatinine level is 23.2 he is having treatment from today for kidney . My Dr gave him injection of pantoprazole Sodium for injection 40mg pentaloc IV ,Amoxicillin
and sulbactam inimox forte can u please suggest some medicine or injection to recover his kidney
what was creatinine level in Yorker and cami?
Add a comment to Cami's experience
Was this experience helpful?
Coco
Shih Tzu
13 Years
0 found helpful
Has Symptoms
Not eating/drinking, loss of weight
My name is Rachel, I have a 13 yr old male shih tzu names Coco that was diagnosed today March 25,2018 with an upper respiratory infection, and 75% kidney failure. Coco was admitted today for 3 days for fluids and a ultra sound. His BUN is 117, Creatinine 3.7, Phosphorus 10.0, HCT 34, Albumin 2.5, protein +2, and specific gravity 1,015
He has went from 17 pounds to 10.8 in a year and has no muscle mass anymore and feels like skin and bones.
He has slowed down on drinking and eating. I thought because he couldn't hardly breath from being connected. He will eat great if I hand feed him. He has never been sick a day in his life and I do not anything about kidney failure or what to expect , or if he could get treatments to help him. I do not want my baby to pass away and I am scared to death. Please, any advice on actions , meds, food, anything?!? I want to help him and keep him alive as long as possible. The vet says his kidneys are deterating. What can I do???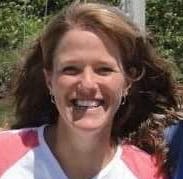 1611
Recommendations
There aren't any treatments that you can do at home for serious kidney failure. He needs to be in the hospital, on IV fluids and medications. Your veterinarian will be able to test his kidney function after he has been on fluids for 24-48 hours, and will be able to give you an idea as to whether he is responding to therapy, and what to expect. I hope that he recovers from this terrible problem.
Add a comment to Coco's experience
Was this experience helpful?
Zac
Cocker Spaniel
9 Years
0 found helpful
My sweet 8 year old cocker spaniel went into surgery for a cherry eye and to have his teeth cleaned on Tuesday Feb. 27. All is pre surgery labs were outstanding. "better than GREAT" are the words our vet used. On Wednesday he still didn't seem himself but was on pain medicines and antibiotics so we chalked it up to him only being one day out from surgery. He drank and ate a little and was able to keep meds down same on Thursday during the day. Thursday night he threw up a little and then on Friday is when all the throwing up and not eating started. We couldn't get him to keep even the smallest amount of water down. We still attributed this to meds. The entire weekend he wouldn't eat and threw anything up. Come Monday I knew something wasn't right. He was walking strange and drank water but threw up bile. We took him back to vet and they did lab work to find out his kidneys were failing. Pre-surgery levels were 0.6 mg/dL 6 days after surgery they were in the 6 range. After 1.5 days of IV fluids, not subcutaneous his phosphorus levels are 15.3 and his creatinine levels went from 5.9 yesterday down to 4.5.

The doctor also mentioned an enlarged heart and that he seemed to have pancreatitis that we would need to address at a later date.

She has said we have a road ahead of us. She said if his clinical demeanor stays the same she will send us home with SUBQ fluid instructions and a phosphorus blocker. My question is, are we just prolonging the inevitable? I do not want the trauma for my 16-year-old daughter of waking up to her sweet puppy past away in her bed. I can't help but feel like the doctors are sugar coating our situation.

Read more at: https://wagwalking.com/condition/kidney-disease he has been at the vet for 2 solid days on iv fluids and just today is eating a little bit, urinating and his levels have gone from 5.9 down to 4.5.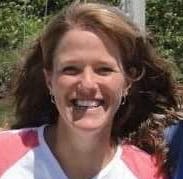 1611
Recommendations
Thank you for your email. I'm sorry that is happening to Zac. If his kidney failure was acute, which it seems to be, the IV fluid therapy may help regain kidney function for him. Without seeing him, I can't really comment on the best decision, but if you ask your veterinarian what his prognosis is, and let them know that you want hard answers, they will let you know. I do hope that he recovers from this.
Add a comment to Zac's experience
Was this experience helpful?
Bruno
Labrador
4 Years
0 found helpful
Has Symptoms
Had vomiting and 103 fever
My dog had fever and vomiting because of that so as a result he has liver nd kidney failure his creatine level is 4.4and blood urea is 131 what is chanve of recovery and line of treatment. And 4days he had undergone glucose and medication as his platelet count was down. I am scared and want help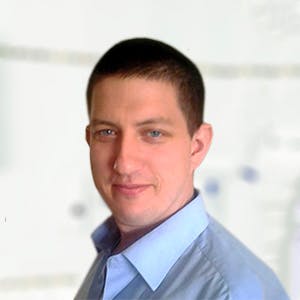 3320
Recommendations
The important question is 'what is the underlying cause for the kidney and liver failure?', there are many different causes and determine and managing the underlying condition is critical for management of the condition as a whole; also, dietary management, supportive and symptomatic care is also important. Low platelet count isn't surprising as both the liver and kidney produce a hormone called thrombopoietin which stimulates platelet production; other factors may also have an impact on platelet levels. Without examining Bruno and seeing test results etc… I cannot determine a cause or treatment. Regards Dr Callum Turner DVM
Add a comment to Bruno's experience
Was this experience helpful?
Polo
Shih Tzu
12 Years
0 found helpful
I have a 12 year old SHiht-zu who was recently diagnosed with Chronic Kidney Disease. The vet says that he has lost 80% of kidney function, with only 20% left. I am wondering how much time he has left? i have never been exposed to this issue so i don't know what can be done. We currently have him on science diet wet food for kidney disease and vegetables/veggie broth because he also doesn't want to drink water. He is depressed and lethargic all day and i am not sure if it's due to his kidneys or because he also suffers from Glaucoma as well as blindness. We are thinking to take him to Central America to get surgery for his eyes as we cannot afford care and surgery in the U.S to give him the best possible shot at this. Please advise as I am truly lost, his teeth were brushed regularly, he had yearly bloodwork so I am lost for words as how he developed this under our noses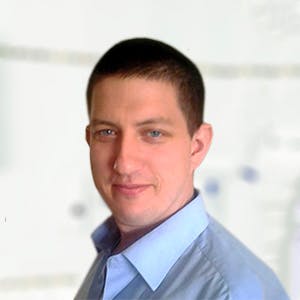 3320
Recommendations
I doubt that Polo would the cleared to travel to Central America and to return and with a loss of 80% of kidney function, I think surgery is off the table; at this point you should be looking at dietary management of the kidney disease along with other supportive and symptomatic care. Regards Dr Callum Turner DVM
Add a comment to Polo's experience
Was this experience helpful?
bingo
Indian pariah
7 Years
0 found helpful
My dogs BUN is 70.9 and creatinine is 8.5 what to do. she was having uterine infection plz help me out i m tensed. she is feeling very lathergetic. she is not vomitting her health is detoriating and she has left eating .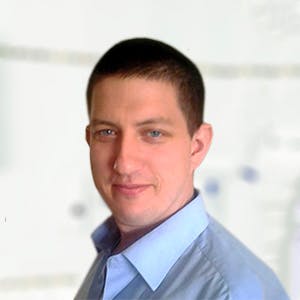 3320
Recommendations
From the information your have provided it seems that Bingo is in stage IV and the way forward is dietary management to reduce the workload on the kidneys, fluid therapy and to determine an underlying cause (if not related to infection). Your Veterinarian would be able to assist with treatment; however it may be a case that you may need to consider euthanasia. Regards Dr Callum Turner DVM
pl. do not euthanise , put her on pain killers. just my view as I never euthanise
Add a comment to bingo's experience
Was this experience helpful?
Max
Australian Shepherd
7 Years
0 found helpful
A few years ago my dog and our German shephard managed to develop leptospirosis, they were treated and put onto kidney K/D dog food. However, a few months ago our German shephard began to vomit blood and eventually needed to be put down because her kidneys had fully quit working. Now a few months after, my Aussie has had his blood work drawn and had majorly high levels of Cretanine and BUN, so he was brought home and was eventually to the case of giving him 500cc every day or so. And as much as I hate myself for it, i have college and my mother constantly works so he isn't able to get the "prescribed" amount of fluids consistently. Thankfully though he drinks well and has access to clean water 24/7, but now he's randomly gotten worse and has become lethargic, wont eat anything (accept the horse hoove trimmings he's not allowed to eat), and just seems rather tired and depressed. I'm at a loss and dreading the day I take him to the vet and am told to put him down due to his kidneys shutting down. So, I've read on the internet and I'm attempting to switch his diet in an effort to get some sort of food in him (because he hasn't eaten in three days no matter what we do), and we've gotten pumpkin (for some sorce of fibers to help draw out toxins i guess) and canned food with low to no phosphorus with good ingredients. He wont eat unless I spoon feed him the dog food (sometimes he'll stomach the pumpkin) and even then it's a huge task to get him to properly eat. I'm at a loss and have done everything I know and have researched to do. I just want him to be comfortable, but i have college classes, several horse concerns, as well as job searching, and my mom has her job that takes up far too much of her time. I've done everything possible I know what to do and I'm willing to listen to any suggestions or advice from anyone.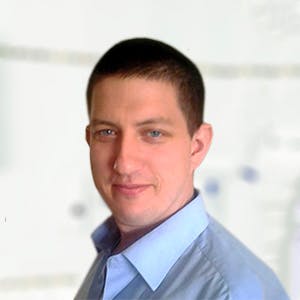 3320
Recommendations
Despite what you would read online there is no one fits all diet for dogs with kidney failure, each diet needs to formulated to each dog based on breed, weight and other health factors; commercial diets by Hills, Royal Canin etc… are the best one fits all solution in mild to moderate cases but in severe cases you may need to consult with a Nutritionist to get the right diet which is not only low in protein and phosphorus but also balanced for Max's needs. I would recommend you check the link below regarding advice. Regards Dr Callum Turner DVM www.petdiets.com/Ask-the-Nutritionist
Add a comment to Max's experience
Was this experience helpful?
Flannel
Yorkipoo
17 Years
0 found helpful
My dog is 17.3 years old. Her vet which she doesn't see anymore prescribed Royal Canin for renal care after testing urine, I think and stool. She seems in great anxiety surrounding peeing and pooing. Sad to say pain that I would like not to treat with doggie xanax. She is peeing a lot(!) and in pain often! What is this? Some hair loss, could be scabies? She is being shampooed with neem. What can I do home remedy wise to keep her at ease and help with her pain? She has been on Royal Canin Renal and has water with it. I add 2 tablespoons of pumpkin and whole plain yogurt. Advice please. I don't want her legs to atrophy from too much anxiety meds and maybe there is something else to do. I am doing doggy rehab for back legs too and reteach getting up. Her front legs are very strong. Very healthy appetite. Please NO advice involving putting her to sleep!!!!!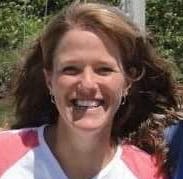 1611
Recommendations
Thank you for your email. Without examining Flannel, I can't diagnose or recommend any treatments for her. She should be evaluated by a veterinarian to see why she has so much trouble urinating, why she is in pain, why she is losing her hair. Not everything can be treated with OTC medications, and at her senior age, she probably needs to be on prescription pain medication in addition to any other treatment that she might need. I hope that she is okay.
Lost my shitzu at 8yrs very sudden onset to stage 4.so sad but didnt have any symptoms till his breathing was shallow .vet had on ivs for 24hrs and list him ,his heart rate kept dropping.
Add a comment to Flannel's experience
Was this experience helpful?
JV
Labrador
9 Weeks
1 found helpful
Hello, our 12.5 lb lab mix JV ate one naproxen pill yesterday. I managed to get him to vomit about 45 minutes after he took it. He vomited 3 times total. I took him to the emergency vet about 2 hours after he ate it as well. They have him sub cutaneous fluids and sent us home with activated charcoal, sucralfate, and 5mg of Pepcid. We are supposed to continue the sucralfate and Pepcid for 15 days.

JV hates the charcoal and it seems to upset his stomach even more but we are continuing with that and a very bland diet until it's done. I am also pushing fluids with a syringe very regularly as well so he stays very hydrated. He has urinated clear to pale yellow and has 2 bowel movements since the ingesting.

We are about 30 hours out from him ingesting it. Is there any point in which I can feel like he will get through this and be on the other side? My husband and I are barely sleeping we are so worried and getting up with him to give meds and push fluids is making everyone tired and cranky. We just want him to pull through this and wonder if there is a timeframe where there is greater risk vs when he is most likely going to be ok?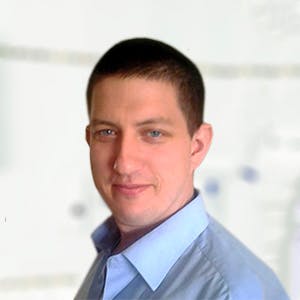 3320
Recommendations
Induction of vomiting was a good first step, but it depends on the type of pill given (slow release or regular formulations) since 45 minutes is long period of time (but within the two hours window). Kidney damage is a common consequence of naproxen poisoning and it really is a wait and see approach whilst giving aggressive fluid therapy and other supportive care as necessary; a kidney function test should be done at some point to see if there has been an effect on the kidneys or not as we should be able to see some movement of the values by now. Regards Dr Callum Turner DVM
Add a comment to JV's experience
Was this experience helpful?
Mav
Shih-Tzu
11 Years
0 found helpful
Medication Used
Clavamox antibiotic- oral
Hi there! Maverick is my shitzu we've had him for 11 years took a couple of days ago he started running a fever wasn't playing and had loss of appetite we took him in he had a high fever and just slightly elevated creatinine levels she did give him antibiotic for his fever I'm wondering if we should continue with testings he still continues to not eat or drink he wants to sleep all day, hardly drinks water.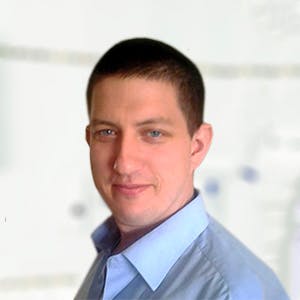 3320
Recommendations
It is important for Maverick to be hydrated, if he is not consuming water himself he may need to be administered for fluid therapy; if he has high kidney values, further testing as well as dietary management (when he start to regain appetite) is important along with treatment for an underlying condition. Regards Dr Callum Turner DVM
Add a comment to Mav's experience
Was this experience helpful?
Murphy
Tibetan Spaniel
11 Years
1 found helpful
My Tibetan spaniel Murphy is 11 yrs old. I just started to notice that he has begun drinking a lot of water and going out at least every 2 hrs, drinks a lot, pees a lot. He's had a couple of accidents if he goes longer than 2 hrs - at night he goes 10 hrs without having to go out. Otherwise, no other signs.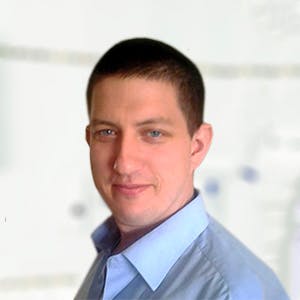 3320
Recommendations
There are various different conditions which may cause an increase in thirst and urination which may include kidney disease, hormonal conditions (diabetes, Cushing's Syndrome, Addison's Disease etc…), urinary tract infections among other issues. I would suggest getting urinalysis done at a minimum as this would rule out the presence of bacteria/protein/glucose/crystals etc… and is a relative cheap test before looking at any other condition. Regards Dr Callum Turner DVM
Thank you so much for this service! I am on a fixed income but I feel a bit better is might be something else. I will start with the urine tests. Thanks again! Nellie Cant
Add a comment to Murphy's experience
Was this experience helpful?
Mocha
Husky
6 years
0 found helpful
My 6 years old husky has blood test readings of 4.5 CREA and 44 BUN. Fever has subsided. Doc says that his kidneys are 80% not functioning well. Now on drips and antibiotics. What are his prospects for recovery?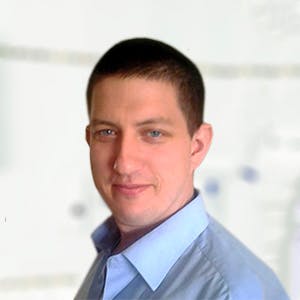 3320
Recommendations
There are many causes for the kidneys to have reduced function and the prognosis is dependent on which specific cause is it. Sometimes with treatment and dietary management the condition can be managed but in other causes like where more than 75% of kidney function is gone, the prognosis is less favourable. I would discuss with your Veterinarian the cause of the kidney failure and ask them about the options for that specific underlying cause. Regards Dr Callum Turner DVM
Add a comment to Mocha's experience
Was this experience helpful?
Kasey
Pitbull mix
7.5 years
0 found helpful
Kasey went into ER hospital with lethargy and no appetite. Tests showed high creatinine and BUN levels. They sent me home on the same day with amoxicillin and IV bag. Next day her levels were higher so we admitted her. Today the doc said that her levels were higher than previous day. Sono showed 'abnormal' kidneys architectural but no other anomalies. She tested negative for adisons and no real sign of cancer. She isn't vomiting nor does she have diarrhea. The doc said that sometimes the levels yet higher before they go Back down. They are increasing fluid therapy and antibiotics. Her latest blood culture showed blood, wbc and bacteria.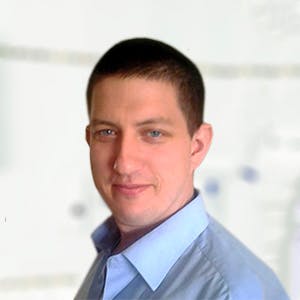 3320
Recommendations
There are various causes of an increase in BUN and creatinine which may be attributable to a loss of functioning nephrons in the kidneys due to structural anomalies. It is important to move her over to a renal diet to reduce the workload on the remaining kidney function and increasing hydration to dilute the relative values of BUN and creatinine. The specific cause of the abnormal kidneys needs to be established and managed. Regards Dr Callum Turner DVM
Add a comment to Kasey's experience
Was this experience helpful?
Marbles
Shih Tzu
12.5
2 found helpful
My 12.5 year old Shih Tzu had been diagnosed with CKD about 4 months ago. I took her in for what I thought was a UTI, which she's had a lot of over the years, because she was having accidents on the floor. My vet explained her urine was very diluted which indicates poor kidney function and also explained that's why she's drinking excessively and having accidents. The more I read about CKD, the more I notice similarities in my dogs' symptoms. Lethargy, weight loss, blindness, excessive thirst, frequent urination, and now today she had a seizure. It was terrifying and was accompanied by bloody, foamy discharge from her mouth. It lasted about 1 full minute. Afterwards, she was weak and disoriented for about 5 minutes then shook it off and returned to her normal self. She still has a healthy appetite and her (new) normal bowel and bladder habits. I do not think she seems to be suffering except during the seizure itself. Is the seizure today, alone, a reason for me to consider putting my baby to sleep? I do not want to prolong her life for my own selfish reasons. How long after neurological symptoms begin does the average dog with CKD live a decent quality of life? I appreciate your care and opinion so much.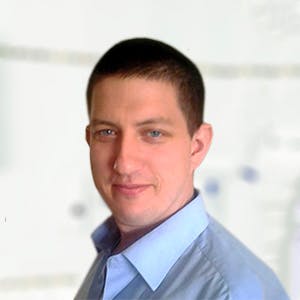 3320
Recommendations
Each case of chronic kidney disease is different and the progression will depend on a few factors including any underlying conditions and Marbles overall health. I do not believe that the seizure should be a reason in itself to consider putting Marbles down, but should be evaluated with all the other symptoms and test results; this seizure episode should be brought to your Veterinarian's attention since management options may be available depending on how your Veterinarian views Marble's case. Whilst it varies from case to case, there should be no reason why you and Marbles cannot enjoy some more time together if the symptoms can be reasonably managed; however, if the cause of the seizure was due to an increase of waste products in the blood stream, you may need to consider the inevitable. Regards Dr Callum Turner DVM
Add a comment to Marbles's experience
Was this experience helpful?
Bear
Pomeranian
14 Years
1 found helpful
My 14 year old Pomeranian went into renal failure. Creatinine 6.7 BUN 224. Iv fluids and hospitalized. Each day labs were drawn and his values decreased to creatinine 3.7 and BUN 65. He spent three days in the hospital. He finally ate the last day there a small amount. I have him at home and he still won't eat. He is interested in eating and continually goes to the food and sniffs around then walks away. His phos is 7.1 also. He is weak and unsteady but definitely feeling better. I have read other lab values from other dogs and never seen them this high to begin with. I don't want him to suffer....will he bounce back with lab values that went that high? Have other dogs with lab values this high bounced back?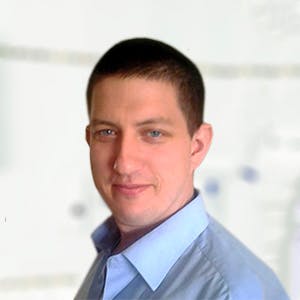 3320
Recommendations
I do not wish to offer any false hope to you, you know that Bear is old and is around the upper average age limit for Pomeranians (12 to 15 years - varies depending on literature). Whilst Bear most likely will not bounce back, life can be made comfortable for him and you can enjoy your time left together rather than worrying about how much time you may theoretically have together and missing out on quality time you have left. Regards Dr Callum Turner DVM
http://veterinarymedicine.dvm360.com/laboratory-evaluation-kidney-disease
Dear Bear owner,
Could you please let us know how Is your doing doing?
I have a pormeranian with same symptoms and I worry so much.
I hope you will take a moment to answer my question. Thank you.
Dear Bear owner, could you please let us know how is your dog doing? I have a Pomeranian who seems to have very similar symptoms as your Bear.
Thank you for your response in advance!
Just wanted to add I am not worried about how much time I have with Bear. He is old at 14. He has had a good life. I just don't want him to suffer. I know he won't live forever and I am ok with it. I am worried about him suffering.
Also I wanted to comment this is the first kidney episode ever six months ago he had normal labs. 2 months ago we started meloxicam. Then renal failure. So the reason I say this is because we haven't been battling kidney issues with him till now.
Dr. Will is meloxicam make things worse and cause him suffer sooner. What kind of comfort would u recommend....he is getting the meds that I indicated I would like to stop the meloxicam if it makes things worse for him. Also should he have some form of pain medication for comfort. He doesn't seem to be in pain but who am I to tell. I want him comfortable and home when he decides to go. I had decided that he will not go through hospitalization again it was rough on him. I almost believe I extended the inevitable and making him suffer longer.
Add a comment to Bear's experience
Was this experience helpful?
Xur
Old English bulldog
2 Years
0 found helpful
My dog stop eating normal and wouldn't poop normals so I took him in and has blood test done and vet says stage 3 kidney failure he got fluids today and a vitamin b12 shot and some food samples to help out but I really wanna know is this something with further testing of course that he can recover from with sufficient care he's seem back to his old self after these treatments today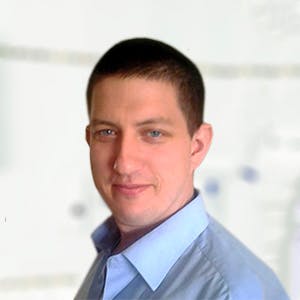 3320
Recommendations
Management of kidney failure is important since the damage caused is irreversible; but by reducing dietary phosphorus, feeding low quantity high quality protein (not plant based protein) and supportive care you can reduce the burden of work on the kidneys and reduce the waste products circulating around the body. Regards Dr Callum Turner DVM
http://veterinarynews.dvm360.com/staging-and-management-canine-chronic-kidney-disease
Add a comment to Xur's experience
Was this experience helpful?
Reign
Rottweiler
12 Weeks
1 found helpful
My 12 week old Rottweiler puppy was at the vet today for his monthly check up. I told the doctor that over the past several days he seemed to be urinating more often than normal. His appetite has been fine, he has not seemed to have increased his water intake, he's playful and seems overall healthy and happy. She checked him for a UTI and it came back negative but told me that his urine concentration was off. She said in a range from 1 to 60 "normal" for his age should be 30ish. His number was 4. She said she has seen this in puppies his age before and normally it straightens it self out but, sometimes it does not. She then ran extensive blood test and said that all of his blood work results were perfect and that was a good sign. My question is should I get a second opinion? Is this something that I should have serious concerns about or is it not completely uncommon in a young pup? Should I wait 3 weeks, as she recommends, for him to be checked again? Is there anything I should change in his diet to help improve this? What could have happened to trigger this to happen? Any information or advise is greatly appreciated.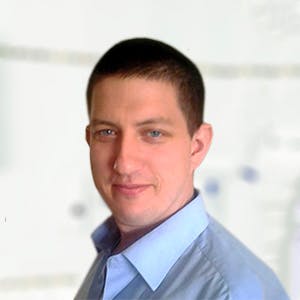 3320
Recommendations
The method of checking may throw up an error especially if used in a wet refractometer; but if all other test results are normal and Reign is behaving like a normal puppy I wouldn't be too concerned at this point. Puppies can have various anomalies on tests due to their bodies still trying to calibrate themselves (for example). I would wait for another three weeks and have the test repeated again and ask for the test to be repeated in another refractometer (practices usually have two or three laying around). Regards Dr Callum Turner DVM
Thank you Dr. Turner for responding so quickly!
Add a comment to Reign's experience
Was this experience helpful?
Stouffie
English Springer Spaniel
12 Years
-1 found helpful
Has Symptoms
tremors and lack of excessive drinking
Our beautiful (approximately 12 year old) boy, Stouffie has chronic renal insufficiency and is on a regimen of Propalin to manage incontince and Benzacare (half 20mg tab every day). He is generally doing beautifully on this combo. After extensive research (I'm currently writing my Master's thesis but switched to research for our baby) took him off the cripplingly expensive, branded renal food for home cooked food. It takes two days to prep a week's worth but it's worth it knowing exactly what I'm feeding my angel and I've worked hard to get the balance of lowered high quality protein, with fats (essential and otherwise), dog nurturing superfoods and low phosphate grain.
Stouffie still has excellent quality of life and excellent appetite-in fact he eats like a horse! Rarely, we say "to hell with it" and feed him an excellent quality real food, (and not the "real" foods advertised on big branded foods, but an award winning British brand with excellent ethics-would name them if that's allowed here) tinned food, which he loves. Despite some problems mostly associated with progression of disease and the meds, he adores life. Anyway, sorry to ramble- we have an awesome vet but I'm still slightly concerned about the following symptoms:

Tremors during sleep (range from mild to fairly rigorous-we always thought he was dreaming until diagnosis)

LACK of thirst-no one writes about this in 'renal dogs'?!

Not sure if we should be worried or grateful he still has such a huge appetite? I felt strongly that the big branded renal food was starving him of sufficient high quality protein and was mostly mushy water. He's thriving on my meals for him (includes usually a variation on the following: cous cous, sweet potatoes, spinach or kale, egg whites, small amount of animal fat like beef dripping, barley grass powder..little bit of mixed seeds-for omegas-not crazy amount due to phosphorus, occasional egg shell for calcium, I won't bore you with the rest!)

So, thank you so much, for reading all of that-just wondering if we need to be concerned about the tremors and lack of excessive drinking? He passes very good stools which I always keep an eye on.

Thank you so much!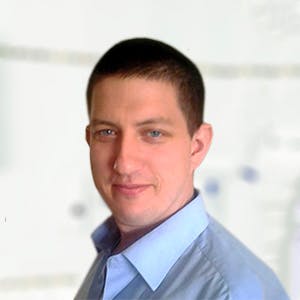 3320
Recommendations
I would be cautious about feeding Stouffie spinach as it contains oxalates that in large quantities can cause kidney damage; in a dog with a preexisting kidney disease I would be cautious. It is great that he has a good appetite and your home made food may have enough water content that he isn't so thirsty; dogs on home diets and canned food consume less water from their water bowl, his urine, capillary refill time and skinfold test would tell you if he is dehydrated. As far as the tremors, they may be caused by numerous different causes and if Stouffie is otherwise OK, I would just monitor if they get more severe and the lack of thirst may probably be down to high water content in his food. Regards Dr Callum Turner DVM
Thank you so much for your generous feedback, Dr. Turner. Noted - re: spinach. And thank you for the tips about testing for dehydration. We were very fortunate that I noticed some tiny changes in our sweet boy and we took him into our vet, early. I guess he might be stage 2..Although every day is a blessing, I think we may be in a good position to keep him a little longer as a result. Our vet gave us an understandably vague prognosis of between 6 months to 2 years.
Add a comment to Stouffie 's experience
Was this experience helpful?
Darwin
American Cocker Spaniel
14.5 years
-1 found helpful
Has Symptoms
Panting drinking water and pacing
PLEASE HELP!!! I'm not sure the experience isn't worse for us than for them. My 14.5 year old cocker/lab Darwin was diagnosed with chronic kidney disease following a surgery to remove a cancerous mass on his anal gland. Since then we have kept him eating and drinking adequately. His behaviour has worsened incredibly to the point where we don't know what to do. He breathes heavily (panting) non-stop , staggers around, and circles through my legs like a cat. The worst symptom we see is he frantically tries to climb our legs and doesn't know what to do if we pick him up. My 73 year old mother is on aspirin treatment and he has caused her to bleed many times. I just bruise. He is on Paxil, we give him Happy Traveler pills or treats, he wears a lavender sachet on his collar. I'm at a loss.Please, please, please tell me what to do.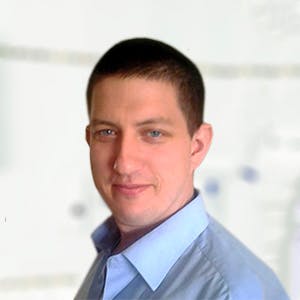 3320
Recommendations
Since Darwin was diagnosed with chronic kidney disease have you visit your Veterinarian for further blood tests? It sounds like there may be an accumulation of waste products in the blood stream which would normally be excreted, but if there is a lowering of the kidney's function or even problems with the liver, similar symptoms may occur. I would recommend you visit your Veterinarian for blood biochemistry tests to determine how effectively the liver and kidney's are functioning and to have a review of treatment and other options. Regards Dr Callum Turner DVM
Add a comment to Darwin's experience
Was this experience helpful?
Sophie
West Highland White Terrier
15 Years
1 found helpful
Has Symptoms
Lethargy, decreased appetite, vomiting
I am updating information about Sophie, our 15 year old West that I posted on 12/19/16. We decided to take her to our vet to determine new lab values. The results were what our vet had suspected--he said she is at a 3 with 1-5 being the measurement with renal failure. Her Creatine Kinase is 525; BUN is 71; Creatinine is 3.2; Phosphorus is 7.8; SDMA is 33. The only other abnormality is HCT which is 36.7. However her beginning HCT was 31% when she collapsed with the splenic mass with an emergency spenectomy I described in our last post. The vet recommended beginning daily subq fluids to lessen the toxins so she might feel better and regain her appetite as her weight is down to 12.65 lbs. from 13.4 lbs. Even with coaxing she is eating about 1/2 her normal diet before she began her downhill journey 8 weeks ago. I also read about a kidney product from Pet Wellbeing, Kidney Support Gold, which the vet said we can use as it appears to have no harmful ingredients. I will begin the subq fluids on 12/27 and I have ordered the natural supplement.

My question is with the lab values and palliative care, approximately how long can we expect her to be comfortable before we need to consider putting her to sleep? We know this will be inevitable, but we do not want to have her in pain and misery just for our own selfish reasons.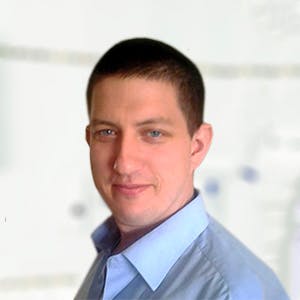 3320
Recommendations
I don't like to give a timeframe for a patient to be comfortable because there are too many variables, especially in a patient I haven't examined myself; also, a timeframe gives a rough date for you which for some owners can be a curse of the clock ticking down. With the fluids and the supplement you have purchased, you will be able to see if there is any improvement in her condition. Any supplement which isn't going to cause any harm maybe of benefit, but there are no guarantees of success. Regards Dr Callum Turner DVM
Add a comment to Sophie's experience
Was this experience helpful?
Sophie
West Highland White Terrier
15 Years
1 found helpful
Has Symptoms
Occasional regurgitation but she swallows it. Sub
Our 15 year old Westie has a long history of sensitive stomach with periodic episodes of gastritis. On 10/29/16 she nearly died when a non-malignant nodule ruptured on her spleen. She made it through the surgery only to develop pancreatitis.

Third issue was a bladder infection that our vet first treated with a long acting injectable antibiotic because of all her stomach issues while recuperating from pancreatitis. When she still had large growth of cocci, the vet gave her an oral antibiotic. A urine sample after completing the antibiotics determined no infection.

There was also concern during this time as to whether she had developed Addison's disease. Our vet completed ADHD testing and her levels were 19.2 which he said could be Cushing's disease. However he felt that we should wait to treat her for this because the levels were not above 20, and in order to allow her to recover a while longer. He suggested we redo the ADHD testing in a few months. She has slowly recovered, and has been eating less than normal but enough to maintain her weight at around 13.2 lbs.

The issue now is that she has been shivering a lot of the time since lower fall temperatures began. Rather than taking her to the vet because of her hospital anxiety levels, I talked to him by phone, and he
had us take her temperature. It was 99.2 rectally and subsequently has remained at or below 99.8.

Our vet said that her heart and lungs have always been healthy, but she has always had a propensity toward creatinine levels in the high normal range, and he felt the low body temperature could be signs of either early kidney disease/failure or, because of her near death experience, there may be damage to her body's temperature regulating center. She drinks a good amount of water at a time about 3 times a day, and she urinated 3-4 times a day which was her usual pattern before all this started heppening.

We agreed not to bring her into the office for further testing for now because of her vet visit anxieties, and to use sweaters and blankets, electric heated beds, to check her temperature periodically, and to call for advice if anything changes.

I would like another vet's opinion just to make sure we are doing things correctly.

Ann Ray
Hillsboro OR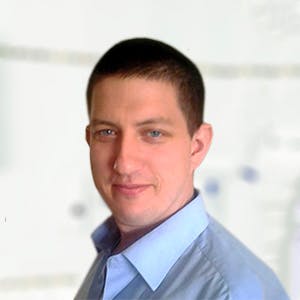 3320
Recommendations
While Sophie's body temperature is low, the 99.8ºF is within the tolerance range for many thermometers (tolerance usually ±0.5-1.0ºF); even if that was the case, her temperature is at the low end of the physiologic range. Many factors may influence body temperature to be low including environment, thermoregulation centre disorder, brain tumours, hormonal disease, smaller dogs more prone to heat loss and systemic disease. Without checking Sophie's kidney's we are unsure about the current health status, especially given her history with high creatinine levels. Right now, the best thing to do is to ensure that she is comfortable, warm and has easy access to food and water. Regards Dr Callum Turner DVM
Dr. Callum's information was much appreciated, and we are thankful that we are following the conservative suggestions right now. Sophie has been through so much, so we will just see how she does for a while longer.

Thank you Dr. Callum and vetary.com for this valuable service to pet owners.
Add a comment to Sophie's experience
Was this experience helpful?
Naughty
pomeranian cross
12
2 found helpful
Has Symptoms
Collapsing while walking, fatigue, appetite
My naughty is telve years old an was diagnosed with third stage chronic kidney failure. She has been undergoing fluid treatment for two days. First day there was improvement. Bt since then it has been downhill. She has grown very weak. Infact we thought she passed away or were driven to consider euthanization. Our vet has asked us to give one more day and then redo the blood tests and then continue from thereon. It very hard for us to see her go through this. Now she cries when turning her body. She cannot walk or stand withojt collapsing. She is evn unable to hold herself up to urinate. I have come to terms with the inevitable . However watching her like this has become unbearable. Please help me. J know am bekng emotional and I do not want to make a wrong decision by opting for euthanization for my baby.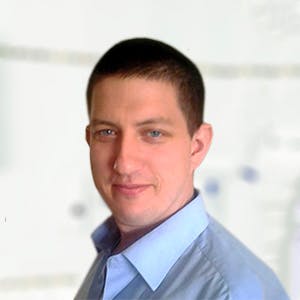 3320
Recommendations
It is always difficult to determine if you should choose to put down your loved one or to continue with treatment or medical management. I haven't examined Naughty or seen any test results but given her age, diagnosis and current presenting symptoms, I would be cautious about prolonging the inevitable; you can wait to see the results of the blood tests that will be taken tomorrow, but you need to consider Naughty's quality of life from here (will she be suffering). The decision on euthanasia is yours; all I can say is that people generally regret waiting too long before opting for euthanasia. Regards Dr Callum Turner DVM
Add a comment to Naughty's experience
Was this experience helpful?
Hugo
Bichon Frise
8 Years
0 found helpful
My dog, Bichon Frise is 8 1/2. Seven months ago he started vomiting, having diarrhea and his intestines were very loud. Those symptoms are started after he was receiving injections because of a cough. Ultrasound founds that kidneys doesn't have appropriate architecture. My vet thoughts that dog is born with such kidneys. His blood results are good, urea and creatinine are within acceptable limits. He had good appetite, doesn't drink more water than usual but he sleeps most of time. Now, he is on a diet. My question would be is it possible that my dog has some quality life with this kidneys?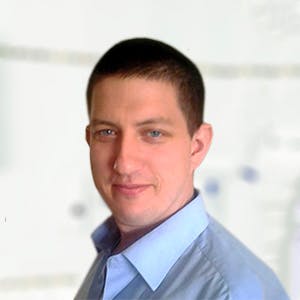 3320
Recommendations
The body as a great capacity for over compensating; the body can lose 75% of kidney and liver function (on average) and still be able to keep parameters within physiological range. Most likely, something like cystic kidney disease which is a condition dogs may be born is the cause. If Hugo's blood test results are showing as being within physiological range, the kidney findings on ultrasound may not be clinically significant for the symptoms being presented which may probably be attributable to the intestinal mass. Regards Dr Callum Turner DVM
Add a comment to Hugo's experience
Was this experience helpful?
Syd
king charles cavalier
3 Years
0 found helpful
Our family dog Syd a 3yr old King Charles hasn't been well since Tuesday 2nd May. He soiled in the back kitchen on Tuesday morning which he has never done before. He soiled on Wed, Thurs, Fri and a little this morning. We called the vet clinic but first appt we could get was today, Sat 2nd May @2.30pm. I was very concerned about him yest eve as he was vomitting and dry reaching. He also had very watery stools. He has been drinking water but no interest in food since Tuesday. The vet called a hour after I dropped him off and said the prognosis was not good. Syd has kidney failure, cause Unknown. He's on intravenous fluids at the moment. There's been a slight improvement but the vet is not hopeful. Can a dog recover from kidney failure? Should we leave him on intravenous fluids for a few days and retest his bloods? I would greatly appreciate your advice. I have a lot of upset kids here! Thanks so much. Sinead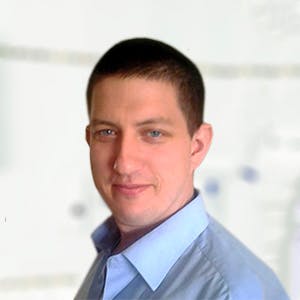 3320
Recommendations
There are many different factors which will contribute to the prognosis including: severity, cause, kidney function tests and general health (apart from the kidneys). Kidney failure needs to be managed to reduce the workload of the kidneys so that they are able to function as best they can; this would included dietary management, supportive and symptomatic care. You can wait a few days to see if there is improvement with managing the condition, but some cases are past the point of management; determining the underlying cause would help give an indication to the overall prognosis, ultrasound of the kidneys would give a good picture of the kidney's internal structure to see if there are any anomalies. Regards Dr Callum Turner DVM
Add a comment to Syd's experience
Was this experience helpful?
Chance
Blue Heeler
5 Years
0 found helpful
Our 5 year old blue heeler was just diagnosed with a kidney disease. He does drink and urinate alot. The vet said he is ordering a lot high protein dog food for him. I read a lot other post where it states a low protein dog food should be given. We are also to take him back in 3 months for another blood test. I also read where a kidney disease can develop from a bacteria infection. Our other dog, a lab/colie mix recently died from bacterial endocarditis. I am very concerned about this. Both have always been inside developed but do have a very pen outside they play in. Could there be something in our soil they could be getting bacteria from? Also does the treatment to sound right for our heeler or should i get a second opion?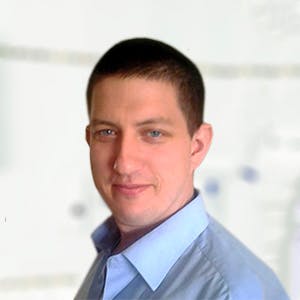 3320
Recommendations
There are two types of high protein diets: high protein which is exactly how it sounds which isn't advisable for a dog with kidney failure; and a low quantity high quality protein diet where the protein given is in small amounts but is more useful for the body to carry out its physiological functions without stressing the kidneys (or liver). Bacteria are all around, you cannot escape them; immunosuppressed animals or geriatric animals are more prone to infections than younger ones; soil can harbour a variety of pathogenic bacteria, it all depends on an animal's overall health. Regards Dr Callum Turner DVM
Add a comment to Chance's experience
Was this experience helpful?
Maggie
Pomeranian
1 Year
0 found helpful
My dog is peeing maybe about twice a . She just started vomiting white foming stuff. I did take he in last week. They took xrays of her bladder. It was normal. Should I be worried.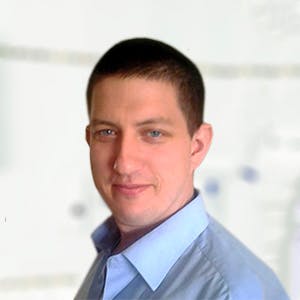 3320
Recommendations
The symptoms Maggie is presenting with are quite vague; they may be caused by infection, poisoning, hormonal conditions, kidney disease or dietary problems. Lack of appetite may be caused by dental problems so have a look in her mouth to see if you notice anything loose. If the symptoms persist, I would recommend having some blood tests done to see if there is something on the inside causing these symptoms. If Maggie keeps vomiting white foam, try giving her Pepcid before meals and feed her a basic diet of boiled chicken and rice for a few days to calm her stomach. Regards Dr Callum Turner DVM
Maggie is only 1 year. Her teeth are really strong. Can the Prozac be causing this. I give this to her for separation anxiety. Also at night I give her 2 benadryl and 6mg of melatonin to help her sleep. Can this be causing this. She is now throwing up her food. I really cant afford to take her in.
Jessica
Add a comment to Maggie's experience
Was this experience helpful?
Fletcher
English Labrador
7 Months
0 found helpful
Our 7 month old English Labrador got into ibuprofen and other meds at home. We didn't realize the severity until we took him to the ER Vet 2 days later. He was on IV Fluids for 4 days and meds. His urine and blood work at the 4th day had come back to normal. He was diagnosed with Acute Kidney Injury. It's been 2 weeks since he's been home and it seems he sometimes will urinate in his sleep, and he has accidents in the house when we are gone. We do not leave him alone longer than 4 hours, so it seems he cannot hold his bladder longer than 3 hours. Will this incontinence continue for a long time or is this normal ? He also drinks a lot of water, but we are trying to limit to cups in the morning and 2 cups at lunch of water. At night, he normally drinks about 3-4 cups. He was 100% potty trained, but now we have had to start crating him again since he has urinated in the house quiet a bit since then.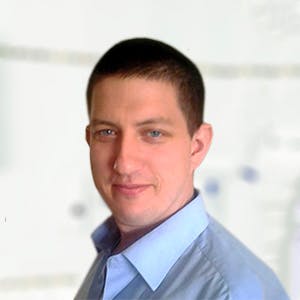 3320
Recommendations
I understand that you are cutting back on Fletcher's water because of the incontinence, but he needs regular access to fluids because of the poisoning event he went through. A two day wait is a long time before taking him to the Veterinarian Office and if Fletcher was a smaller dog he probably wouldn't be with you today. It can be frustrating to see all the work in house training a dog go in reverse, but the ibuprofen would have had an effect on his nervous system as well leading to the incontinence; unfortunately I am unable to say if he will regain control of his bladder or not, but it is early days and a wait and see approach should be taken. Regards Dr Callum Turner DVM
Just want to add that he has lots of energy, eats very well and hasn't vomited. In other words, he has normal behavior and appears to be a happy puppy. The only worry is that he's drinking more water and peeing more frequently, accidents in the house and doesn't seem to be able to hold it longer than 3 hours. Not sure if we're giving him too much water or if this is expected after having Acute Kidney Injury.
Add a comment to Fletcher's experience
Was this experience helpful?
Hector
Rottweiler
9 Years
0 found helpful
My rottweiler dog, aged 9 years developed sudden weakness and extreme fatigue. He could not even balance himself properly. He was admitted and started on fluids therapy as he was not tolerating oral feeds. On examination, his lungs and abdomen were normal. There was no edema or distension noted. His Hemoglobin is 10.9.. total count is 12800. His creatinine is 13mg/dl.
He is a known case of epilepsy and is currently on treatment for the same since 7 years. His last seizure occurred 1yr back.
He is currently extremely lethargic n not feeding at all. He is only on IV therapy. He has just received a dose of furosemide. Wat do you recommend we should do next?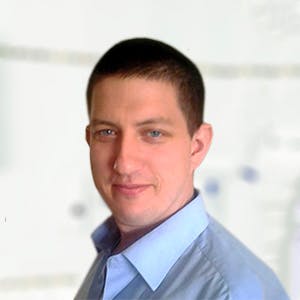 3320
Recommendations
It sounds like Hector may have renal azotemia where a buildup of waste products in the blood lead to central nervous system signs. The treatment is fluid therapy, dietary changes and treatment of the underlying cause of the condition; possible causes are stress, infections, fever, poisoning cardiovascular disease among others. Further tests to see if there is an underlying cause is required to see if there is a treatment option available. Regards Dr Callum Turner DVM
www.vetary.com/dog/condition/high-levels-of-blood-nitrogen
Add a comment to Hector's experience
Was this experience helpful?
Bosco
pit mix
6 Months
0 found helpful
My dog snatched a bottle of ibuprofen of the nightstand one night and by the time I caught it he was urinating non-stop all over the house. I brought him to the vet where he was given fluids for 3 days and when they rechecked his Kidneys day 3 they had regained quite a bit of function but are still not at baseline. Today is his first day home and he has had several accidents in the home. Will he ever regain his bladder control back? He goes back to the vet in 2 weeks for lab work.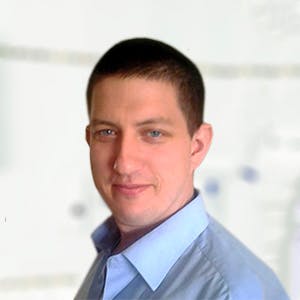 3320
Recommendations
In cases of poisoning, there is no 100% way to determine the recovery of an animal or whether they will regain control of their lost bodily functions. Quick identification and prompt treatment always bode well in favour of a positive diagnosis; but this is one question which you would need to wait and see if continence returns. A full recovery may occur, I just cannot guarantee it. Regards Dr Callum Turner DVM
Also, our English Labrador is 7 months old, very close to your dogs age.
To the owner of Bosco, my english labrador also got into ibuprofen 2 weeks ago. We took him to the ER VET and was in IV fluids and meds for 4 days. On the 4th day, he returned back to normal numbers with his blood and urine. Since we brought him home, he has had accidents in the house (urinating) and in his sleep. It's been about 12 days, but we're also wondering if his incontinence will ever return back to normal, as he seems he cannot hold it longer than 3 hours. He used to be able to hold it all night (when we go to sleep) and during the day, he would hold it for 4-5 hours (while we are at work) and he was 100% potty trained. So, we're just waiting to see if this goes back to normal soon. Wasn't sure if this was normal or not after having Acute Kidney Injury from the ibuprofen. I sent a separate email to this site so hopefully we'll receive an answer in 24 hours.
My 4 year old Patterdale has just been diagnosed with kidney failure he is on fluids and antibiotics. All of a sudden started being sick gave him fluid and then not eating blisters on his tongue hope he will be OK as he is only a baby
Add a comment to Bosco's experience
Was this experience helpful?
Sara
Pekingese
16 Years
0 found helpful
My 16 year old Pekingese was just diagnosed with kidney and liver disease she is taking Azodyl for kidneys and denamarin for her liver and fluid treatments 3x weekly will she eventually be ble to go off of these medicines and treatments?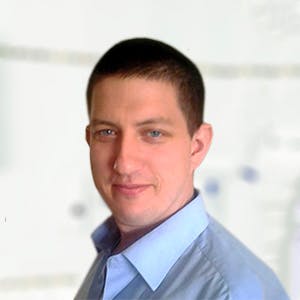 3320
Recommendations
Treatment length would be dependent on the severity and underlying cause of the kidney and liver disease; the denamarin is a nutritional supplement for liver support (not medicine) and the azodyl is a combination of bacteria to improve kidney health, this leads me to believe that Sara's condition isn't serious but requires some management at this stage. For more information you should speak with your Veterinarian as I am not aware of blood test results etc… Regards Dr Callum Turner DVM
Add a comment to Sara's experience
Was this experience helpful?
Molly
Goldendoodle
5 Months
0 found helpful
Our 5 month old puppy was at a bording kennel for a week while we were out of town about two weeks ago. Today is Wednesday and this morning she threw up in her kennel where she sleeps. She also had vomiting and diarrhea this past Saturday morning and again on Monday. All episodes have been in the early morning. She has not seemed lethargic or unlike herself in any way. She is eating and drinking normally. Still very entergetiv and playful. Although ever since we got her I've mentioned to the vet it seems like she has a unusually high level of thirst. I called the vet on Monday and they said if she's acting fine otherwise then she probably just has an upset stomach, possibly from the kennel she stayed at. With this morning factored in I am wondering if I should take her in? Her vet is currently closed for another hour this morning. I plan on giving them a call as well. Thank you.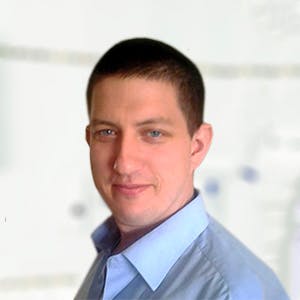 3320
Recommendations
Boarding kennels are a prime location for dogs to pass infections between each other; whilst boarding kennels insist that all pets must be fully vaccinated to board there, there are still infections (especially tummy bugs – at no fault of the boarding kennels) which a dog may pick up causing vomiting and diarrhoea. This type of infection can last between seven to ten days and treatment is generally just ensuring that hydration levels are kept and any secondary bacterial infection is treated. Regards Dr Callum Turner DVM
Add a comment to Molly's experience
Was this experience helpful?
Cocoa
Shih Tzu
15 Years
0 found helpful
If my 15 yr old shih tzu has a BUN of 84 is there a chance that he will survive kidney failure or that this number can improve and he not worsen? What stage of kidney failure would this be?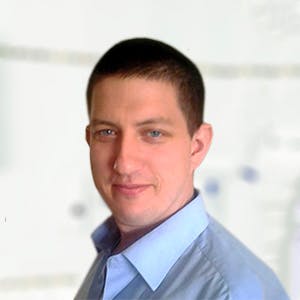 3320
Recommendations
When determining the severity of kidney disease, there are numerous parameters to consider including the general health of the dog, the serum biochemistry results (more than just BUN) and the treatments given. When we stage kidney disease, we use creatinine as the yardstick where Stage I = <1.4mg/dL; Stage II = 1.4-2.0mg/dL; Stage III - 2.1-5.0mg/dL; Stage IV = >5.0mg/dL. It would be difficult to determine a prognosis; generally BUN is around 8-28mg/dL, so the levels are highly elevated. Your Veterinarian would be able to offer more information. Regards Dr Callum Turner DVM
Add a comment to Cocoa's experience
Was this experience helpful?
Shana
Border Collie
12.5
0 found helpful
Has Symptoms
puddle of water when she gets up, occassional
creatinine one pt higher than normal
Hi, My Shana had blood tests that revealed her to be pre-kidney disease. The vet wanted to put her on the low protein food, but she wouldn't eat it so I have switched her to a little of that and canned food. I am told that dry food is not a good for older dogs anyway as it's harder on the kidneys.
For a few months prior to the blood test we had seen some "older dog" traits show up in her. She is almost 13 so we figured that it was truly old age. She would have variable times of not being able to jump onto the bed, seeming to not recognize people, not wanting to play etc. I have started her on a bovine kidney substance for prevention of the progress of the kidney disease and this is my question. Since starting the kidney substance she has been more active and generally acting more like herself, with one reservation, shortly after giving her the pill she lays down on a cooling mat and seems to evacuate her bladder/kidneys. Once that is done she feels even better than before. She has done this 4 times now. Do you have any idea if this is like a natural dialysis for her? It's obvious that the bovine kidney is doing her some good overall, but I will not allow her to be in pain and having kidney disease is not something I will let her experience in anyway, no matter how difficult it will be on me. She is the best dog ever, so loyal and sweet. I also believe that any invasive medical treatment can be just as painful as the disease with little results so I won't put her through that. I just need to know when is that point in time where you make the sacrifice and put her down. I don't think I'm there just yet at all. Can you give me a little advice please.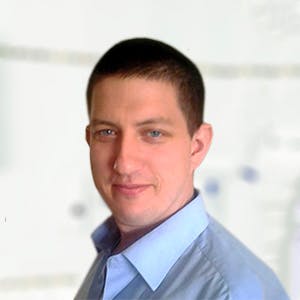 3320
Recommendations
It is good that you have caught Shana's kidney disease before it gets too serious; the most important step in this type of case is to reduce the workload of the kidneys by feeding a low protein, low phosphorus and low salt diet, there are many commercial diets available since Shana may not find some of them appealing. Instead of changing her food from her current food to the special kidney diet food immediately, try weaning her on to it over a ten day or more period following 90%/10% - 80%/20% etc… The bovine kidney supplement, I cannot comment as there are many different products on the market with other ingredients included; you should check the ingredient list with your Veterinarian at your next check up. The incontinence may be due to a variety of factors including age, nerve disorders, infections etc… The cooling mat may just give her the sensation to urinate as dialysis is a complex system to remove waste products from the body which requires the passage of waste products from the blood supply into the machine or peritoneal cavity (depending on the type). Regards Dr Callum Turner DVM
Add a comment to Shana's experience
Was this experience helpful?
Jack
pomeranian cross
9 Years
0 found helpful
Has Symptoms
Less blood seems present in urine
My boy, Jack, was diagnosed with TCC Bladder Cancer back in April. He has done really well and I have been giving him previcox prescribed by my vet but have also been using herbal remedies. He became incontinent, due to the cancer, about 4 weeks ago, then last Monday night I woke to his wrap and nappy being full with blood. I took him to the vet the next day to be told he didnt have long and that when he stops urinating completely I was to take him back in to put him to sleep. I then decided to take him to a specialist, where a ct scan was done, and I was told one of his kidney's had failed and although they could remove the kidney, I would still need the stent to help him urinate and then chemo for the cancer. The ct showed the right kidney was blocked and suggested that the tumor had gone into the kidney, it appeared there were nodules in his uretha and some nodes appearing in his lungs. However to get a better idea, the specialist said a radiologist could look at the scans to help give prognosis. The specialist said I should consider putting Jack to sleep as he would be in alot of pain and we should look at doing this, if we decided early in the week.

As you can imagine I am devastated and heartbroken. My husband and I spoke and thought this would be best for Jack and we had decided Tuesday (today being Sunday). Anyway today I thought I will not let this beat us, and I have started him on other herbal remedies. Well the difference in him is amazing. He has now started leaking more urine instead of mainly blood, his apetite has come back, he's alert, running and just seems to have this amazing will to live.

My question is, is it a good sign that there is now minimal blood and more urine? And what does this mean? He just doesnt seem like a dog that should be put to sleep in a days time. Is it worth removing his kidney then looking at the stent and chemo option.

Jack is 9 in February and is a pomeranian cross.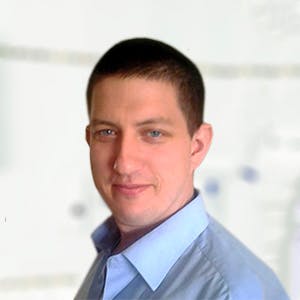 3320
Recommendations
Decisions regarding euthanasia are never easy, especially when you see moments of improvement in your loved one. When considering whether to remove Jack's kidney and the use of chemotherapy you need to consider the costs, the trauma of the surgery and recovery of the surgery as well as the overall prognosis by the specialist for life after surgery; recovery from surgery in older dogs can always take longer and can have numerous complications and you need to decide if you want to put Jack through the trauma of surgery and chemotherapy for a marginally extended life. I haven't examined Jack or seen any test results, but I would be cautious about going down the surgery route due to the severity of the cancer, his age and the expected long-term prognosis. Regards Dr Callum Turner DVM
Add a comment to Jack's experience
Was this experience helpful?
Bailee
Shih Tzu
14 Years
0 found helpful
Has Symptoms
Frequent urinating, even through the night
inability to control his peeing
my 14 year old shih tzu has chronic renal failure. I am wanting to know at what point, what symptoms show me that it is time to consider what quality of life he is having.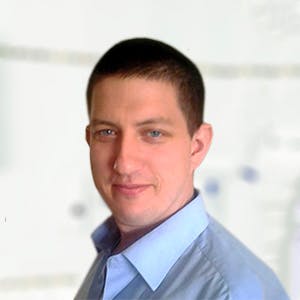 3320
Recommendations
Determining the quality of life of a loved one is always hard as you tend to be bias and look for signs of hope or look for more pros than cons. Usually quality of life is determined by an animals general health, ability to carry out their normal bodily functions, behaviour (consider lethargy and withdrawn) and if the animal is suffering from pain. You know Bailee more than anyone and a decision to euthanize is yours in discussion with your Veterinarian, I cannot comment fully as I haven't examined Bailee. Regards Dr Callum Turner DVM
My baby Blake is suffering from Acute renal failure. We have been going to the vet for 3 weeks and we can't see any improvement. His appetite went down completely. He is having a hard breAth. Since dialysis is not available does he have any chance to recover. He is being put under intravenous fluid. Please help
What ever happened, mine has just been diagnosed
I have lost my pembroke corgi two weeks ago to this Acute Renal Failure and now I'm going through the same thing with my other corgi that's younger with the same symptoms. I have no antifreeze in my home and no pills in the trash they could have gotten into. I had taken the 2nd corgi to the vet but her numbers were not as high then now here we are 2 weeks later and shes declining just like my first corgi. What can it be? Is there something going around that they got into? The only thing they have had together were the greenies toothbrush. Any suggestions? Any help? Anyone hear of anything that is going around? I have recently fed them Merrick can food has anyone heard if there's a tainted batch of this food? Please Help 2 corgis in 2 weeks something is terribly wrong. Raisin is a 10 year old corgi female that was in excellent health until a 2 weeks ago.
Add a comment to Bailee's experience
Was this experience helpful?
Kuro
Dog
17 Years
Hello, My dog was taken in two months ago and his blood tests shown kidney and liver failure. Until recently he has managed okay. However more and more frequently he is disoriented and has accidents. Someone stays home with him almost 24 hours a day. The last 3 days he hasn't eaten but has drank water/pedialite. I am most concerned about if he is in any pain. Would someone be able to advise? Thank you for your help.