What is Lipoma?
Though the fatty tissue tumor is typically a mainly cosmetic issue, difficulties can arise for your pet if the tumor is located in an area of the throat (which can impede breathing). If a lipoma on a limb grows to be very large, this can cause discomfort for your dog as well, as he may find it difficult to get comfortable when walking or lying down. Tumors of fat (adipose tissue) tend to be found most often in female dogs that are overweight.
A benign fatty tissue tumor is also known as a lipoma. Fat cells form between the layers of the muscles and skin. Found in many locations on the canine body, lipomas are slow growing and a very common occurrence in dogs.
Symptoms of Lipoma in Dogs
The usual adipose tissue tumor will be found by you as the owner, when petting your dog, or during a routine check up at the veterinary clinic. Of course, as this type of tumor can become very large, you may see it appear before you are even aware that it has been growing.
These tumors are usually soft and smooth, often feeling rubbery
They can usually move freely under the skin when touched
Merging with local healthy tissue is common
This benign mass is often round or oval, and well defined
If the tumor moves into muscle, there can be swelling
They are regularly seen on the neck, chest, trunk and legs but can also be found in other locations like the tongue
Rarely, this type of tumor will appear behind the eye, in the abdomen, or around the head (causing serious secondary effects)
Types
Fatty tissue tumors are classified in two ways. Both types do not customarily mutate into malignant masses, but either form should be removed in order to maintain the health and safety of your beloved canine family member.
Non-infiltrative

These lipomas are easily removed
Recurrence is not common

Infiltrative

This tumor has extended itself into adjacent muscle and tissue
Recurrence happens frequently
It should be noted that a malignant lipoma (liposarcoma) is rare, but can happen.
Causes of Lipoma in Dogs
In many cases, the exact known cause of the adipose tumor is not evident. There are some factors thought to be a cause for benign fatty tissue tumors.
Hormones
Sun exposure on the skin
Chemical exposure in the environment
It could be the beginning of a malignancy
Viruses
Genetics
Predisposition has been documented in the following Breeds: Shetland Sheepdogs, Dachshunds, Cocker Spaniels, Weimaraners, Miniature Schnauzers, Labrador Retrievers, Doberman Pinschers, and mixed breeds
Diagnosis of Lipoma in Dogs
When you bring your canine companion to the veterinarian, be prepared for a full examination, and the possibility of further testing in order to receive a definitive diagnosis. The information you can provide in advance of the testing will be of great assistance to the veterinary team. Your veterinarian and her technicians may ask questions as they begin the examination.
How long has the tumor been growing, to your knowledge?
Does your pet show any pain when you touch the mass?
What is his typical diet?
Has his appetite been normal of late?
Does he exhibit any difficulty when eating?
What are his urinary and defecation habits like in recent days?
Has his behavior changed at all?
Once your veterinarian has palpated your pet's chest, limbs, and abdomen for tumors other than what you have been able to show her, she may suggest further testing.
A needle aspirate will withdraw oily material and fat cells that will be examined under the microscope (cytology), in order to identify and confirm the fatty tissue tumor
A punch biopsy or full excision biopsy may be necessary to examine tissue (histopathology) and rule out a malignant cancerous tumor
A radiograph, ultrasound, or computed tomography (CT) scan might be needed in addition, if the suspected tumor is thought to be in an area not easily reached during surgery, and to distinguish the tumor from normal fatty tissue
Exploratory surgery could be recommended; for example, if the tumor is in the abdomen
If surgery is required (this is the usual option), then a complete blood count, chemistry profile, and urine test will be done to review the general health of your pet, making assurances that surgery is viable.
Treatment of Lipoma in Dogs
The treatment protocol will have a few variables. The age of your dog, his present state of health, the type of tumor, the location, and the size all have a bearing on the procedure to follow. To be noted, for example, is the fact that if your dog is getting on in age and the tumor does not seem to be causing him distress and is indeed benign, the decision to leave well enough alone could very well be the case.
For our overweight canine family members who may need surgery, there is the possibility of the need to lose some excess weight first, so the veterinary surgeon can accurately distinguish the tumor from normal body fat. The surgeon will have the goal to excise completely the lump, and clearly defined tumor margins are necessary in order to achieve this.
During surgery, your much-loved dog will be carefully monitored. He will receive intravenous fluids and pain medication. While under the anesthesia, the observation of his blood pressure, body temperature, heart rate and rhythm, and oxygen levels will be of utmost importance.
Surgery predominantly solves the adipose tissue tumor problem. In some cases, though, if the tumor has invaded muscle and tissue (infiltrative), then amputation of a limb could be a probability. Your veterinary team can discuss the implications of amputation with you, and put your mind at ease. Many dogs live happy, full lives with three legs, and adjust very well.
Some veterinarians may discuss holistic approaches to tumor control such as acupressure, nutritional management, and herbal therapy.
Recovery of Lipoma in Dogs
In the case of a simple (non-infiltrative) tumor, discharge from the hospital could be the same day. For a more invasive operation, overnight observation could be required.
Once home, your pet will need your diligent care. Pain medication and anti-inflammatories will be administered by you, with the direction of the veterinary team. Make sure your dog does not lick the wound. Your veterinarian will suggest an Elizabethan collar if she thinks it is needed. Monitor the incision for irritation or infection, and call the clinic if you have concerns about the healing process. Exercise will not be permitted for 3 weeks to a month after the surgery.
It should be noted that infiltrative tumors have been documented to return within a year in up to 30 percent of cases. Continued weight control is important, and may slow the regrowth possibility.
Lipoma Questions and Advice from Veterinary Professionals
Cozmo
Pug
13 Years
0 found helpful
I have a blind diabetic put who had a fatty Lipoma on his upper leg for years but last week I he was peeing blood so my Vet put him on Mycophenolate and antibiotics for Immune Thrombocytopenia. But his Lipoma got bigger and hard. We took him back to the vet and they got some fluid out and was kinda soft but then it got hard again. He is very uncomfortable. He's 13. I don't know what to do.
Add a comment to Cozmo's experience
Was this experience helpful?
Reno
Husky
9 Years
0 found helpful
I took my 9 yr old Husky/Shepherd/Akita to my local vet to find out what the lump on his head was. The Dr called it a greasy mass and said he would do blood work and could do a biopsy. I nodded and said okay. They set up an appointment for in 2 weeks. I took my dog in at 8:30 and called them after lunch. I had decided that if my dog had cancer I would take him home and put him down at a nice place I know about across town. Instead, the receptionist told me that the Dr had done surgery and that my dog had a malignant sarcoma. She said I could pick him up now. I was in complete shock I wasn't ready for bloody. I am 67 and he is 75 lbs. After the 1st night, he would not let me touch him. He also had a tube that kept seeping blood, no idea why it was there no one explained that to me. The bill came to just under $1000.00. After dealing with my dog for 10 days and the tube area still infected, I sadly put my dog down there. They had me sign a paper that they said proved I knew about the surgery. I thought it was a paper in case something unforeseen happened.
Add a comment to Reno's experience
Was this experience helpful?
Fin
Labradoodle
Three Years
0 found helpful
I have a 3 year old labradoodle named Fin, Fin has already had a large fatty growth removed about 1 year ago. Three more took that ones place and we are now getting them removed. He has monitored the growth on the ankle but was never concerned about it since it did not bother Fin nor did it stop him from running, jumping and playing. He is a very active dog.
I changed vets this past week, not because of the vet however. My new vet came highly recommended. His first course of action was a set of e-rays and ultrasound to ensure he knew what he was getting into.
The results came back and the technician said they dont like the look of the growth on the ankle and are suggesting it is cancer. When they want to send me to a specialist and run another battery of tests which will cost approximately $1,000.00 The lump has not grown, nor does Fin seem agitated in the least. Since it has been there for more than a year, has not grown nor has it moved should I consider surgery? The growth is attached to the tendon not the bone, the bone is intact with no signs of intrusion.
Add a comment to Fin's experience
Was this experience helpful?
Kilkenny
Doberman Pinscher
6 Weeks
1 found helpful
Hey,
We just picked up our now 6 week old Doberman Pinscher puppy yesterday. While petting him we found a small ball like lump between his shoulder blades. It is under the skin and about 1/2 inch in circumference. It moves around freely when you touch and doesn't seem to bother him at all. He eats a lot, plays a lot, sleeps a lot, pottys a lot. All the normal puppy stuff. He has his first vet visit scheduled next week. Since he is so young I am worried about him. From reading around the web it sounds like a Lipoma. Is there any symptoms or things I should be watching for to tell our vet next week? Would removing a lump in a puppy be advised?
Hi!

I'm glad I came across this post! I got my new Chi Baby (Chihuahua) at 8 weeks old. Straight away from petting & cuddling her I could feel a tiny soft squishy thing on her side / right at the bottom of her rib cage. I think there was 1 on each side? 🤔

She is 1.5 yrs old now - full of energy! Always wants to play! Very smart! Learnt lots of commands & tricks! Very loving! Eating & drinking etc all ok!
It doesn't seem to bother her when I touch & squish that bit!

Today when picking her up, she felt a bit chubbier around the rib cage area (front & back).
Top half of her body.

I had a feel around, and I'm not sure of the right wording but I can pick up her skin a little, it's all soft & squishy, just thicker in that area than it used to be?
And when I pick her up I can normally feel her rib cage bones pretty well, but now there's definitely some softer padding on top of her bones all around that area?

I've always been worried about those 2 little squishy balls I felt from the start. I did ask the Vet when she had her first vaccination but he couldn't give me an answer. He just said it was probably just a bit of tendon or something ...

So I'm not sure whether maybe she's just putting on some weight? Or whether it's some kind of edema swelling ....

By reading about this condition I'm freaking out now!

I just lost my previous 12 yr old Chi Baby to Congestive Heart Failure! I'm definitely not ready for any more heartbreak!
Sounds like microchip inflammation. And why was yourpuppy sent home so early? 8-9 weeks is the norm.
Have you had feedback from vets yet? Is it possible these lumps seen in puppies between the shoulder blades were swelling from microchip implantation?
Hi! i was wondering how the appointment with the vet went. I have a 2mnth old chihuahua with the exact description of your case, she is happy go lucky puppy with the same tiny ball between her sholder Blades
Add a comment to Kilkenny's experience
Was this experience helpful?
Sassy
Doberman Pinscher
1 Year
0 found helpful
Hi my mother recently discovered a lump on my 1 year and 4 month on dobermsn pinscher. (80-ish pounds) I felt it and it felt like a ball but oval shaped just sitting on her chest/stomach area. We stomach re trying to t her an appointment right now. She has not shown any signs of pain and doesn't eally notice that it's there. I'm really hoping that it is not lipoma. It y perecrly fits the description though. Oval shaped, moves freely, soft and by her stomach. Can someone tell me if it could be and what I should do?
Add a comment to Sassy's experience
Was this experience helpful?
Sammy
Schnoodle
7 Years
0 found helpful
Has Symptoms
Coughing. Gagging, Limpomas
Coughing. Gagging Limpomas
Sammy our soon to be 8 year old Schnoodle (rescue) has several limpomas. He's got two large ones under each front leg...or what we call arm pits. Very soft and moveable. About size of large plums. Doesn't seem to keep him from his favorite things to do like playing catch! Or dancing!

The one that's concerning me is the one on his neck that's very close to his throat.

Our vet has measured and kept an eye on it. He's had it for 3 years. But lately it's become larger. It's probably an inch in diameter. Soft and pliable. But..he coughs or gags for no reason. He's always had this what we call..."an old man hacking." It's just more often.

He also does this backwards snorting and gasping thing. Our Chiweenie does this too when she's excited to go for a walk. But Sam would only do this when he's had to take Ace for medical reasons, fireworks, or long car trips. So not often at all. But it's happening now on no medication.

We did get an estimate for removal of all of them. $1,500 last summer at his annual physical. The cost doesn't matter. But here is why we hesitated to have surgery.

We had to have both of his back knees replaced when he was 5-6 years old as he blew them out one after the other. We took him to a specialist at the University of Illinois for both surgeries. Total cost 10K. Worth every penny! But the recovery period was hell. Six months for each leg.

And 24 hour care because he wasn't making "good choices" during his recovery! He's a very active dog....and he was on Ace for the first few weeks because we cannot keep him down! Our vet was even shocked at how alert and active right out of surgery...and blew him away when we'd visit his office and he saw how active, alert and moving around on a full pill before the long car ride.

He made a great recovery. He just needs a Tramadol sometimes after being at the groomer and standing for an extended time. But recovery was just hell. And we were concerned about putting him through another surgery right after that year from hell. It was so hard on Sam...and on me and my husband...and on Sam's sisters Bella and Paeyton Rae (Pomeranian).

We had and have our hands full! Our living room was a hospital room for a year. Hand feedings cause Sam couldn't stand...potty duty was very difficult. You get the picture I'm sure.

I'm very concerned about this smaller one just millimeters from his throat. What are the chances that this one is obstructing his wind pipe? He eats fine. No vomiting. Very active!

But if he needs to have at least this one removed we'll do it without hesitation.
Hey Sammy, did he have the mass by his throat removed? My mini Australian Shepherd has a small mass on her throat I'm really nervous about. She's going in tomorrow to get it checked out. I'm hoping it's just a lipoma that can be easily removed.
Add a comment to Sammy's experience
Was this experience helpful?
Maverick
Labrador Retriever
10 Years
0 found helpful
By black lab is 10 yrs. Has multiple lipoma w/no issues until now. One was just discovered in his left hind leg in the upper back tissue portion causing a limp, so pain when he walks and also signs of pain at rest do to having to move often.
My female lab mix was caught by animal control in Illinois. The law here said if a pet is taken to animal 2 times you have to get them fixed. She is over 10 years old and has a fatty tissue near her genitalia. Since the surgery her tumor has grown immensely and become hard. She also has had slime covered diarrhea. Could these be related to her having surgery? I didn't want them to do it to begin with!
Just got my 7 year old black lab's lump removed from under her armpit today. She is in rough shape right now, but I'm hoping it was the right decision in the long run...
Add a comment to Maverick's experience
Was this experience helpful?
Betty
Mix
13 Years
0 found helpful
My dog is a 13 year old Chihuahua/Weiner/Poodle and shes always been healthy. About 4-5 months ago she began developing a bump on her right upper chest on her ribs, by her arm. She began walking a little funny but it doesn't hurt her when we touch it. It can move around a little bit when you touch it also.
Add a comment to Betty's experience
Was this experience helpful?
Jodi
Miniature Schnauzer
5 Months
-1 found helpful
My mini schauzer is only 5 months old and has a mass about 2in in size under her chin. We've just noticed it yesterday and have palpated it but it doesn't seem to hurt when we touch it. We live in rural Africa and the next vet is 8 hours away. Would you recommend us taking her or should we wait and see for a few days what happens?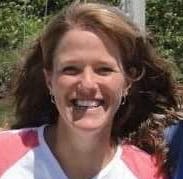 1611
Recommendations
5 month old dogs don't commonly get terrible growths. Common growths in puppies include histiocytomas and papilloma wart-like growths, both of which may resolve on their own. If the lump isn't bothering her, and it isn't growing or changing, you should be fine to monitor it to see if it goes away. If it is growing, is bothering her, or more lumps are appearing, or if she stops eating, becomes lethargic or starts vomiting or having diarrhea, then it would be a good idea to have her seen.
Add a comment to Jodi's experience
Was this experience helpful?
Mia
Miniature Pinscher
17 Years
0 found helpful
I have a Min Pin who is 17 years old, she has had 3 lipomas removed, 2 so far this year in separate surgeries, always on her neck.She had her las surgery in May and already has two new lipomas, another on her neck and one towards top of leg/shoulder area. The skin on the bigger one is fairly taut, wondering if I should leave alone or is there a chance of rupturing? Next is question about age and quality of life, she urinates outside however she defecates in her bedding, her hips bother her as she has trouble standing and squatting to urinate she will sometimes fall over and urinate in a position of lying down. She's not in pain, doesn't cry, and still has sparkle in her eyes...guess my question is continue to have removed or let them be....I am struggling with decision to continuously having surgery when they are growing back so quickly...3-4 mos in between this would be surgery 4
Add a comment to Mia's experience
Was this experience helpful?
Allie
Labrador Retriever
7 Years
0 found helpful
My lab Allie has a lipoma about 1" x 1" on her front wrist joint. It does not seem to bother her at all and she pays it no attention. It also does not seem to be growing. The vet recommended a teeth cleaning and removing the lipoma at the same time. I'm worried removing the lipoma might cause her more problems then just leaving it alone (unless it begins to grow or cause her discomfort). Any advice would be appreciated!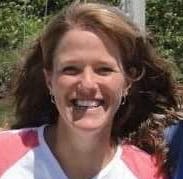 1611
Recommendations
Whether you remove that lump or not is really up to you at this point. Leaving it may mean that it starts to grow and bother Allie at some point, and it may need to be removed then. Removing it not may mean that you need to manage her not licking at it for a few days, but it will be gone. Whether you decide to have it removed or leave it is something that you will need to decide.
Add a comment to Allie's experience
Was this experience helpful?
Roxy
Scottish Terrier
9 Years
1 found helpful
My Scotty has had her lump for about 8 months now and it has been growing very large in size. She is set for surgery and it's finally coming up in one week. (Vet is in another state and I only trust him. Plus cost was a good deal. Plus he was booked up.) She never reacts when I touch it or feel around it, but it's fairly large. It's on her left side. I know her surgery is coming up and she has had no changes in anything: Food, excercise, etc. I'm just curious to if it actually is putting her in discomfort? Like sleeping or walking. Or if it feels heavy to her. I feel so bad that she has had to wait, but it's coming off soon. I just want to make sure she is always comfortable.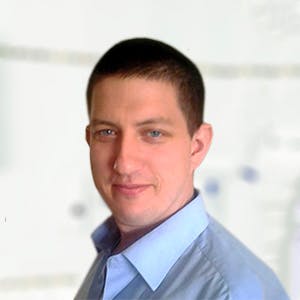 3320
Recommendations
Lipomas can be uncomfortable but are rarely painful; depending on their location and whether they are infiltrative or not they may cause problems with movement especially if they are on the chest behind the shoulder or flank area. It is important that you feel comfortable with your Veterinarian and that you trust waiting a little longer is in Roxy's best interests; I would just give her love and support leading up to the surgery and ensure that she is as comfortable as possible. Regards Dr Callum Turner DVM
Add a comment to Roxy's experience
Was this experience helpful?
Francis
Chihuahua
13 Years
1 found helpful
Would an ultrasound determine if my dog has a fatty lipoma or a hernia? I do not want to do needle aspiration until we find out for sure. Our Vet said it was a lipoma and 2nd opinion said may be hernia. Location is on groin next to his penis. It is the size of a quarter and extends one inch high, out from body. It seems very soft.
Our sweet 13 yr. old long coat Chihuahua is healthy and eats well. Has a slight heart condition. I am afraid of anesthesia if he needs surgery but worried that this lump may interfere with urination soon.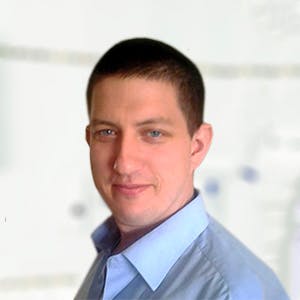 3320
Recommendations
Many times hernias are initially fat from inside the abdomen which pass through a defect in the abdominal wall which means an x-ray or ultrasound may not be productive; if the lump is near the area for an inguinal hernia it may just be that, but if the lump is more medial (towards the penis) then it may be a lipoma or other mass. Regards Dr Callum Turner DVM
Add a comment to Francis's experience
Was this experience helpful?
Harley
Standard Labradoodle
9 Years
1 found helpful
Has Symptoms
Causing sideway urine stream
My 75 lb 9 year old Labradoodle has a few Lipomas in different areas that are different sizes. Hi is not overweight at all. The latest one that seemed to grow fast is on the groin and shaft area of his penis. His penis actually is facing sideways because the lipoma hangs down like a big sack forcing his penis in this direction.

Our Vet did a needle aspiration and that looked fine, but due to the size feels that it should probably be removed. He will be extracting a large molar tooth next week and said he can remove the Lipoma at the same time so my dog does not need to go under anesthesia twice.

I am concerned about the location of the Lipoma because it is in line with his penis and worry it could effect his urinary tract. What is your opinion on this? Should I get a second opinion? When I feel it it doesn't appear to be connected to any muscle. Its about the size of a baseball or a little larger because it hangs down.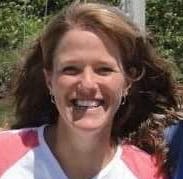 1611
Recommendations
That lipoma seems that it should be removed, and if it is continuing to grow, sooner would be better than later. To remove the lipoma, your veterinarian won't need to actually go near any urinary structures, as lipomas tend to be separate from underlying structures and are removed without disrupting any of them. If your veterinarian is not sure that it is a typical lipoma, it might be a good idea to have an ultrasound done of the mass, but most lipomas are removed with little complication other than the size of the surgery site. I hope that everything goes well for Harley.
Add a comment to Harley's experience
Was this experience helpful?
Django
Beagle
11 Years
0 found helpful
my 11 year old dog has an abdominal lipoma 2 cms in length hanging from the body, he has been licking-puling at the lipoma & there is now bleeding around the base.
Should I have it excised as I am concerned about infection?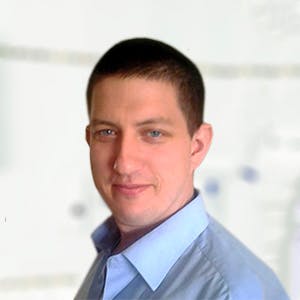 3320
Recommendations
Some lipomas may be left if they are not causing any issues; but if Django is licking and biting at the lipoma it may be worth having it remove to prevent any complications from self trauma including secondary infections, bleeding among other issues. Regards Dr Callum Turner DVM
Add a comment to Django's experience
Was this experience helpful?
Raven
Labrador Retriever
12 Years
0 found helpful
My 12 year old Blockhead black lab (94lbs), has two lipoma masses; one under her belly between her hind legs and one on the back hind leg. They have been tested and are not cancerous. The mass on her back leg does make it awkward for her to walk and weaker than the other leg. We don't know if the mass on her back leg has infliltraed the muscle. We are afraid that surgery on a dog this age will not go well but don't seem to have any other options. Do you have a recommendation as to other options to shrink the mass or treatment?

Last night, we thought she was loosing control of her bowels and had urinated while she was laying down. She also had a considerable amount of discharge while walking. Upon closer look, we don't think it is was urine but instead more like a water consistency. We don't know if it's related to the lipoma or the heat which has been extreme for the last few days. Any idea what it could be?
She is eating and acting normal in all other ways.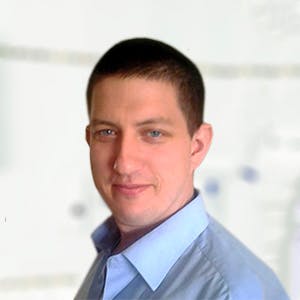 3320
Recommendations
If the lipomas are affecting movement it would be best to have them removed or at least debulked to make her more comfortable, Any decision to go ahead with surgery would be down to your Veterinarian's discretion as they will examine her and determine whether she is fit for surgery (and anaesthesia) or not: your Veterinarian will also take a blood test to check liver function, kidney function and blood counts before making a decision. Regards Dr Callum Turner DVM
Add a comment to Raven's experience
Was this experience helpful?
Amos
Labrador Retriever
13 Years
0 found helpful
My dog started with a small lump with a whole in the middle. Iy became a large hole and could place your finger inside. The hole became bigger and swelling surrounded it. It became very large and started bleeding. The vet cut this mass out and stitched it. Where the hole was they left open an stitched all around it with the exception 2 staples. After 3 weeks everything healed except where the staples were. Now it has split open and it looks a lot like it did before the surgery. Why doesn't it close and heal? The vet said two 4 days ago everything appeared to be healing nicely and she removed the stitches. The dog eats and drinks and seems to feel fine.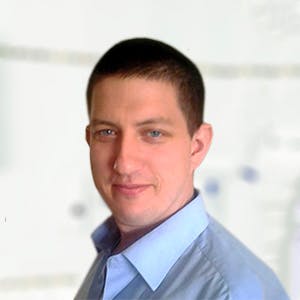 3320
Recommendations
Healing may take longer or be delayed in older dogs, you should visit your Veterinarian again to assess the wound and to determine if the wound should be closed or left open; without examining Amos I cannot say whether or not a wait and see approach or suturing would be best. It is possible that your Veterinarian may need to debride the wound to create healthy margins before suturing it closed. Regards Dr Callum Turner DVM
Add a comment to Amos's experience
Was this experience helpful?
Enzo
Miniature Schnauzer
9 Years
0 found helpful
My 9 year old miniature schnauzer, had his one lump removed in surgery today, whilst under anaesthesia. Everything went well, and he is back home. He seemed fine for the first few hours after the surgery but has begun running around frantically and drinking a lot of water. I felt his ears and paws and the rest of his body and found that he seems to be very hot. We didn't receieve any pain relief medication, what can we do and what could have caused this behaviour?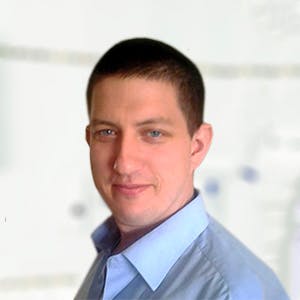 3320
Recommendations
Anaesthesia may cause a variety of issues with the body due to its effects, if Enzo is still warm and drinking excessively you should visit your Veterinarian for an examination to be on the safe side since surgery was just a few hours ago. Your Veterinarian will determine whether the cause is due to anaesthesia or to another cause. Regards Dr Callum Turner DVM
Add a comment to Enzo's experience
Was this experience helpful?
Sweetie
chihuahua mix
8 Years
0 found helpful
Has Symptoms
Lethargy, loss of appetite, swollen
My 8 year old Chihuahua mix has a growth on the lower right part of her abdomen. She's had this soft, mobile lump for some time now and has never really been a problem for her as she's always been a pretty mobile little dog. It doesn't seem to hurt when it is touched and never seemed to bother her while jumping and running around. As of recent however, that lump has increased in size and almost looks swollen or inflamed. She also has not been very mobile the past few days and has preferred to sit and rest a lot more than she usually did. The growth itself, as I mentioned before, is pretty soft and free moving. It almost just hangs down from her lower right side of her abdomen. She's also been licking herself down in the lower abdomen/vaginal area a lot these past few days and I'm not sure if it is because the size of it now bothers her or something else. I'm just worried for her because the growth has never been a problem for her until now(perhaps because of the increase in size?). We have even taken her to the vet to get her vaccinations and the doctor never really said anything about it. I may want to add that she never was spayed(if that plays a role in any of this). What could I do to make her feel better?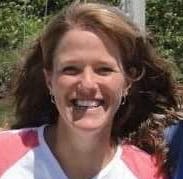 1611
Recommendations
Sweetie may be having a problem with that lump, if you are noticing that it is larger and redder. She may also be having a problem with a uterine infection, since she seems to be licking more. Either way, it would be a good idea to have her seen by a veterinarian, as they can look at the lump, do any testing that she needs, and help her stay healthy.
Add a comment to Sweetie's experience
Was this experience helpful?
Lady
Mixed
11 Years
0 found helpful
Has Symptoms
swallowing problems problems eatin
swallowing problems after op
Hi
My dog had an emergency operation 11 days ago to remove a large lump that appeared over the space of a couple of months. We thought it was a limpoma as vet was not overly concerned at her yearly check 2 months prior.
One morning poor Lady was being sick and the lump had increased in size and started turning purple/ blue, we rushed her to the vets where they performed emergency surgery that afternoon. The vet said the lump was not a typical lump and was more cystic, it was bleeding into the chest cavity and would have been fatal if we left it. She also reported the lump/cyst went very deep so she has a large scar running down to the middle of her chest.
Since her operation Lady has been having problems swallowing, the only way she is able to eat is by adding lots of water to the pet food (recommended by the vet). I can tell she is constantly hungry but if she eats the dry food she is instantly vomiting.
The results of this mass have come back inconclusive, we are going back to the vet for more tests.
Sorry for the lengthy discription but my question is
Is it normal for a dog to have swallowing problems after such extensive surgery?
We are so worried about her 😟
Thank you for your time.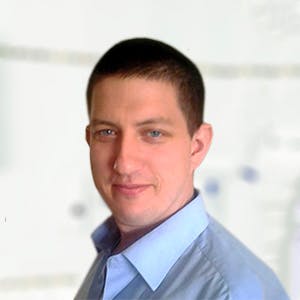 3320
Recommendations
Whilst uncommon, dogs may have some swallowing difficulties after surgery due to oesophageal strictures; an x-ray would be needed to confirm whether or not this is the case. You should return to your Veterinarian for a further examination of the pharynx and oesophagus. Regards Dr Callum Turner DVM
Add a comment to Lady's experience
Was this experience helpful?
Bailey
Golden Retriever
10 Years
0 found helpful
My Golden Retriever just turned 10 a few weeks ago and we noticed her belly getting a little bigger and not acting herself. We took her to her regular vet and blood work came out great. We then saw the emergency vet who in turn carried out an ultra sound. The ultra sound reviled a Lipoma in her abdomen, which is bigger that a grapefruit. They don't seem to be in any rush to remove this on a ER basis. This is affecting her health, she's not interested in eating unless it's a cookie. Other than this she's in good health beside the normal Retriever ear infections. she still act's like a puppy and defiantly doesn't look ten. My question should we push to have this removed ASAP?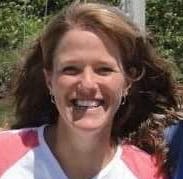 1611
Recommendations
It seems unlikely that a lipoma would cause any clinical signs for Bailey, and there may be more going on. Without seeing her, of course I am not sure, but it would be worth following up with your veterinarian to see if there is anything that you need to pay attention to. I hope that she is okay.
Add a comment to Bailey's experience
Was this experience helpful?
Sunny
Pomeranian x chihuahua
8 Years
0 found helpful
Hi, my 8yr old Pomeranian chihuahua
Mix 9kg dog had 2 lipomas. One is small and mobile on his chest and the other is large and firm and not very mobile and is infiltrated in muscle on the side of his body. This large lump was first noticed after he had treatment for tick poisoning 2yrs ago. I wondered if that was an injection site reaction. It was more rounded in shape, the size of a tennis ball. Then one day it seemed to burst and became flattens. But then it grew back as a flattened lump not rounded. Now it's the size of my palm. Anyway the vet had done two needle biopsy and an ultra sound and said it's lipoma. Surgery was booked and then cancelled and delayed for a month as I tried to make him loss weight, hoping to avoid the surgery. He lost few gram of weight and the border of the lump is more well defined now. But the vet still said to go ahead with the surgery. So the surgery is booked in a day's time. And he will be under anasthetic for 20mins. I am worried. Will my dog be ok? It's not too late to cancel the surgery again. Your advise will be most appreciated. Thank you.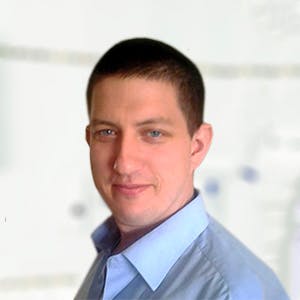 3320
Recommendations
If Sunny is otherwise healthy and has been cleared for surgery by your Veterinarian, there is no reason to not go forward with the surgery as it would be in his best interest to get these lipomas removed. We are all nervous about putting our puts under anaesthesia (even me) but anaesthesia is safe and the surgery is pretty straight forward especially for the motile lipoma. Regards Dr Callum Turner DVM
Add a comment to Sunny's experience
Was this experience helpful?
Lolly
Kinetic Border Collie
13 Years
0 found helpful
Has Symptoms
Lipomas, arthriis, heavy breathing,
Medication Used
Vet suggested anti inflamatory meds
Lolly is 13 years going on 14 in September this year,she is a large Kinetic Border Collie. Lolly has had two surgerys to her cruciate she was between 8-9 years, when she broke both cruciates at the beach. Lolly has become overweight, after stuggles of slow recovery with the right then the left nade normal recovery, she has had chronic ear infections, whereby Vestibular Disease develped last December, where the infection had taken toll on her health, pounded on the weight, 5 months had passed with antibiotics, that temporarily healed yet a month later restarted. What changes is she is about 7 kg over weight and what was smaller on right and left side above her back legs has formed a lipoma. that has increased in size.. on top of this she is breathing heavily and yes has developed a bad case of arthritis in all her joints and back. Pain is terrible for at times, I have her on everything to diet, supplements to help with inflamatory, mild pain and arthritis injections. What should I do. I am worried for her. my aim is to get more of the weight off over the next months to ease the pain and weight. However I am worried about how much bigger the lipoma has become.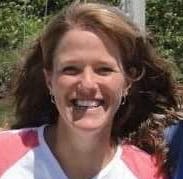 1611
Recommendations
Lipomas aren't related to weight gain, and typically can be removed surgically if they are growing or causing problems. It seems that getting weight off for Lolly would be a good idea, and there are prescription dog foods meant to help with this if she isn't on one of those already. There are many effective pain medications for joint and arthritis pain that she may benefit from, as I am not sure what medications she is currently on. These are all things that you can discuss with your veterinarian to try and get her back to health. I hope that all goes well for her!
Add a comment to Lolly's experience
Was this experience helpful?
Abby
Labrador Retriever
10 Years
0 found helpful
Has Symptoms
not eating, threw up bile once,
our ten year old chocolate lab has a adipose lipoma tumor.
We have monitored it, recently she slowed down, and was not finishing her food. We took he to the vet and the tumor is now has necrosis. Dr. gave her steroids. She is still very mobile, can hop up in chair, and go up and down stairs, is playful and does not seem in pain.
Is it too late to do anything. We are sick that we let it go too long...
please advise and thanks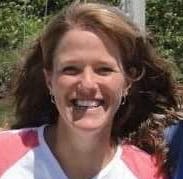 1611
Recommendations
If the lipoma has become more serious, it should still be surgically removable. Since I can't see her, I can't say for sure, but it would be worth talking to your veterinarian about options, and whether surgery to remove the mass would be helpful.
Add a comment to Abby's experience
Was this experience helpful?
KODA
Siberian Husky
10 Years
0 found helpful
I have a Siberian husky 10 years old now. He is fixed and up to date o shots. He has a rather large limpoma on the right back side right before his back leg. The vet wanted him to lose weight but his mass has only grown in size. Was the size of a baseball now it's the size of a volleyball. He doesn't seem to be under any discomfort, he eats normal, plays, and walks. But I feel like he could be hiding any discomfort. Since the mass keeps growing shouldn't I push the vet to remove It? Or at least make it smaller?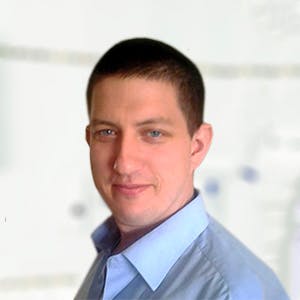 3320
Recommendations
A volleyball is around 8.15 inches in diameter (thank you Google) which is a significant size for a lipoma or any mass; you should discuss options to either have it removed or surgical debulking especially if it is getting bigger. Your Veterinarian may have a valid concern regarding surgery so ask them their thoughts as there may be an underlying issue they are concerned about. Regards Dr Callum Turner DVM
My dog is a half Springer / half Labarador , he is a fixed male about 11 years old. He has two apple sized fatty limpomas , one on his neck and one in the center of his chest. Also he has another one two inches ahead of his penis , as well as several other smaller ones only detected by touch throughout his body.

My vet did a biopsy on the two larger ones , they came back fine and are basically a cosmetic issue. I still fear having them removed, they are more of an eye sore than anything. Would introducing air by opening him up cause trouble? Could the biopsy itself cause the tumors to go bad? Are there are alternative treatments for these?
Add a comment to KODA's experience
Was this experience helpful?
Satchmo
Miniature Schnauzer
12 Years
0 found helpful
My mini schnauzer has a very large fatty tumor on the inside of his back left leg. It is about the size of a tennis ball and also runs down the length of his leg into his foot. We had this removed when he was younger. He is now 12. This tumor has come back with a vengeance.
He walks on the leg. He is eating normally. He still runs and jumps.
It only seems to interfere with him if he bumps it or falls on it. Then he will usually limp around for several minutes. The vet says the tumor is probably intertwined with the muscle, tendons, etc. and he wouldn't be able to remove it and it could possibly cause Satchmo to lose his leg. I am worried about the size of the tumor. Could it get so large that it would split the skin of his leg/foot? He left rear leg is a little more than twice the size of his normal right leg. I'm not sure about how to proceed. I do not want my Satchmo to lose his leg and I don't want him to have problems walking and just enjoying life in these later years. Have you ever heard of or seen anything like this before? How was it treated? What was the final outcome?
Thank you for your assistance.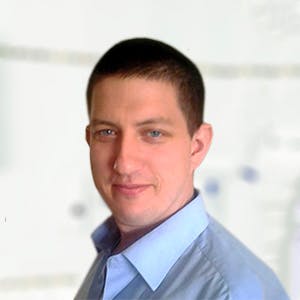 3320
Recommendations
If the lipoma has infiltrated muscle and other tissue it would impossible to remove entirely and chance of recurrence would be high; debulking is an option but again it would come back. Whilst the skin on the leg splitting open on the leg is a little extreme, it is possible the the skin may ulcerate or rub on the other leg, floor or other places; also the leg may cause issues walking in the future. A decision to amputate is yours, but I generally see owners more distressed about the loss of a limb than an animal, they just seem to get on and adapt. Regards Dr Callum Turner DVM
Ny dog just had surgery this past week to remove a lipoma on her neck and flank. She now has a lump already on her neck where her surgery was. What can be causing this?
My 13 year old has a fatty tumor on her back left upper leg. She has licked it to the point it now has an open wound on it. I believe it is infected. She will not leave a bandage on it to let it heal. I have tried putting leggings on her in order to keep the bandage on and tried the cone collar where she figures out how to get the bandage off. I am wondering if there is something I can make the open wound with to get it to heal?
Add a comment to Satchmo's experience
Was this experience helpful?
Lucky
Golden Retriever
7 Years
0 found helpful
Has Symptoms
Open whole with fluid seeping out
Open hole with fluid seeping out
My 7 yr old Golden just had 3 of these removed yesterday. Should his vet have prescribed him an antibiotic or an anti inflammatory? I asked her and she said no but it is concerning to me. Also she had a drain put in for excess fluid to drain out of the big one that was attached to his muscle. That has now fallen out and he now just has an open wound with fluid seeking out She says it will heal and close up on its own within a day. I don't want to override what she is saying after all she is tohe vet but it just seems Kinda weird. Please help!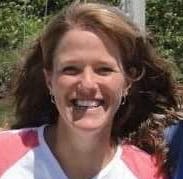 1611
Recommendations
Thank you for your email. Without seeing the wounds, or the drainage, I can't comment on whether Lucky should hve received antibiotics or pain medications, but if you are not sure, you are always able to ask your veteirnarian - situations change, as well, and she may want to know that he has drainage, or if you think he is painful after his surgery. She my change her mind and prescribe them if you feel that he needs them. I hope that everything goes well for him.
Add a comment to Lucky's experience
Was this experience helpful?
Peanut
Puggle
11 Years
0 found helpful
Has Symptoms
Open wound on fatty tissue tumor
Round fatty tumor on ankle part of dog- been tested not cancerous. It broke open in two areas. The best way to care for it. Surgery isn't an option due to age. He is a 11 yrs old pug.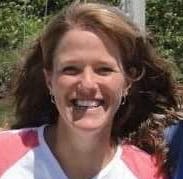 1611
Recommendations
Thank you for your email. Sometimes, benign tumors can still cause problems, getting infected or having trauma due to location on the body. If the tumor has broken open, it would be best to have your veterinarian look at it, determine if it needs antibiotics, or padded bandages, and give you the appropriate treatment. Unfortunately, I cannot comment on how to treat the lesion, as I cannot see it. As as aside, if he is a healthy 11 year old pug with no systemic problems, surgery to remove the mass might be a better option for him to remove that lump. I hope that everything goes well for him.
Add a comment to Peanut's experience
Was this experience helpful?
Diesel
ridgeback/lab
10 Years
1 found helpful
My 10 year old dog has a lipoma in his chest. It is not hurting him or his movement however it is very large. It's probably 6"x6"x4" in size. I don't know if this should be removed. I worry about his age, anastetics, it growing back, and the cost. Do you know if this something we should have removed? If so, do you have an idea at what I am looking at in cost?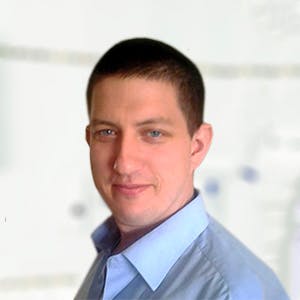 3320
Recommendations
The decision to remove a lipoma should be made with your Veterinarian but by the size you have described, I would think it may be best to have it removed as it may cause issues in the future especially considering its size. Anaesthesia becomes riskier as an animal ages, but full blood tests prior to surgery will give an indication of Diesel's general ability to handle anaesthesia. The lipoma itself may present problems depending on if it is 'free moving' or 'infiltrated' as infiltrated lipomas are more difficult to remove especially if they are bound to the chest wall. This would be a discussion to have with your Veterinarian and to determine cost as the cost would vary widely depending on the type of lipoma and the involvement in surrounding tissues. Regards Dr Callum Turner DVM
My dog has a lipoma in his groin area inside his right hind leg. It's now 2 1/2 x 2 1/2". The Dr said to leave it unless it get to big. When is it to big? My dog is 5 years old and I hate to have surgery unless it's really needed.
Add a comment to Diesel's experience
Was this experience helpful?
Dingo
Catahoula
11
0 found helpful
My 11 yr old. Catahoula has had lipoma's for a few years - nothing that has slowed him down. He has now developed one under his front leg that is becoming quite large, I am afraid it will soon affect his mobility. I took him to our vet which recommended either taking him to a specialist or just palliative care. I am quite certain it is large enough to be in his muscle. It does not limit his movement much at this point - but soon.
What are your thoughts - can a lipoma the size of a softball be removed from that area? Chances of recovery at his age?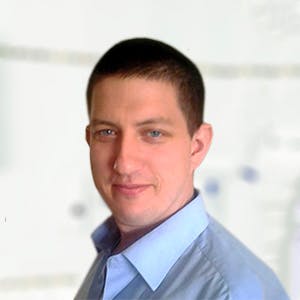 3320
Recommendations
A lipoma is either infiltrative or non-infiltrative and size has nothing to do with it, generally when a lipoma is becoming a nuisance and causing issues with mobility we will look at removing it. If your Veterinarian has offered to refer you a Specialist, I think you should go to just explore your options so that you can make an informed decision for Dingo. Regards Dr Callum Turner DVM
Add a comment to Dingo's experience
Was this experience helpful?
Suzie
Labrador
11
0 found helpful
Dog has just had second operation to remove lipomas. This time the lipoma was under, near or attached to muscle in the abdominal area, meaning that the muscle had to be cut for removal. She had non-absorbing stitches which were removed today, how long should it take for this wound to completely heal so that she is free to monkey around as usual? She likes to come up and down the stairs with me and generally bounce around like a pup and I was wondering how long I should be trying to prevent this behaviour. Also, she has been wearing a dogease wound protection suit for over a week and seems to have developed hard dry lumps of skin under the fur around the tops of the front legs - she has been licking at these dry patches and now they look quite red, swollen and sort of raw/inflamed, is this something I should be concerned about? Thanks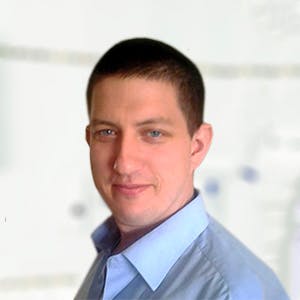 3320
Recommendations
You should keep Suzie's activity restricted for another week at least to make sure she is fully recovered and then keep activity low building up over the next week. The rough patches of skin should clear up on their own and would be something similar to calluses, just stop her from licking them. If you have any concerns you should consult your Veterinarian. Regards Dr Callum Turner DVM
Add a comment to Suzie's experience
Was this experience helpful?
Bear
Schipperke
11
0 found helpful
My Schipperke Bear has a soft mass along his chest area that is quite large and 2 smaller soft round masses inside his hind leg and along the ribs. The only time they are painful is if he's picked up wrong. Since he's black and has a heavy double coat he just looks fat. He's 11. Should I be worried and why doesn't his brother, same age have any?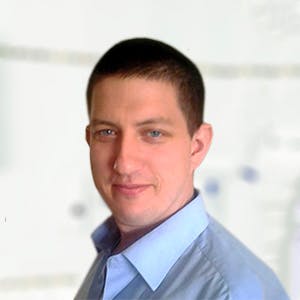 3320
Recommendations
If the masses are lipomas, they may affect one dog and not the other; some dogs are prone to them whilst others have no issue, age has nothing to do with the occurrence of lipomas. Normally lipomas are not an issue unless they restrict movement or get in the way of limbs; if you haven't had your Veterinarian examine the masses already, I would suggest you do. Regards Dr Callum Turner DVM
Add a comment to Bear's experience
Was this experience helpful?
Captain
Small Mixed
4yrs
1 found helpful
I have a 4yr old mini schnauzer/lhaso mix (20lbs). He has a lipoma or growth, about the size of a nickel on the center of his back. How much should I budget to get it removed? It's free moving, round, doesn't seem to hurt him, it's just unsightly.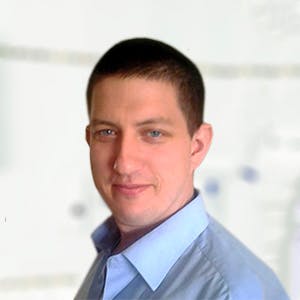 3320
Recommendations
A movable lipoma on the back will be relatively easy to remove as it wouldn't have infiltrated any surrounding structures; the cost to remove the lipoma will vary depending on your Veterinarian, your location and aftercare, a general estimate will be between $300 and $700. Your Veterinarian may take a fine needle aspirate to confirm the diagnosis. Regards Dr Callum Turner DVM
It costs $500 where I am at, but we don't have enough money for it, today I found my dog's fatty tumor scratched up and almost open, what should i do?
Add a comment to Captain's experience
Was this experience helpful?
Tico
Chihuahua
1year 5 months
1 found helpful
Our 1 year & 5 month old male chichuachua has his 3rd lump. The first one was removed when we had him neutered. It was pea sized. A couple of months after that he developed a large ( bigger than a silver dollar) on his right shoulder area. We had it removed. No cancer either time. The second one had a drain tube that drove him crazy. He was miserable!!!! Now he has a 3rd one on his right upper hip/back area. It doesn't bother him. Is it safe to have surgery again & why does he keep developing these things?? I'm taking him to the vet next week to see what he thinks.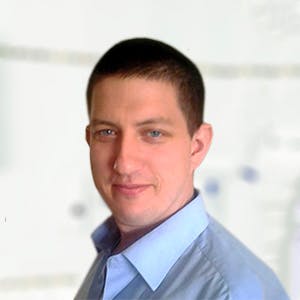 3320
Recommendations
Most lipomas can be left as they rarely cause a problem for dogs unless they get too large or obstruct the movement of limbs. Some dogs have one lipoma and that is it, whilst other dogs seem to get them regularly. The specific cause of lipomas is unknown, but inflammation of fat is suspected. Have your Veterinarian check the new mass and determine whether it is a lipoma or something more serious. Regards Dr Callum Turner DVM
Add a comment to Tico's experience
Was this experience helpful?
Ceasar
shi tzu
4 Years
0 found helpful
My Shi Tzu is 4 or 5..a rescue ..so not sure of his age. He had a fatty tumer on his back that the vet advised was not harmful. We acquired another younger dog and they play pretty rough the tumer broke open and there was alot of discharge..looked like fat. My vet gave me surgical wipes and he received a antibiotic shot. Several weeks have passed and my dog is doing great..no problems with his health. But the wound keeps breaking open and is very slow to heal. It is not swollen or red. Should I keep cleaning everyday or let it scab over? I have tried both but is seem to still get broken open everyday.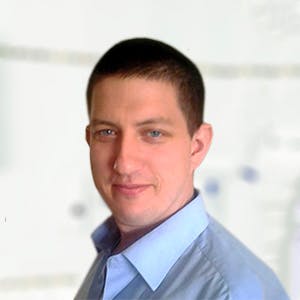 3320
Recommendations
I would suggest to keep cleaning the wound but to keep your dogs separate for a week or so to prevent trauma from play fighting, I know this may cause them some distress but you need to consider the bigger picture. Rest will help the wound heal and if necessary give Caesar cage rest to prevent excessive activity. Regards Dr Callum Turner DVM
Add a comment to Ceasar's experience
Was this experience helpful?
Katie
German Sheppard mix
16.5
0 found helpful
Has Symptoms
None. Diagnosed during regular check
Dog has a large lipoma it looks to be blistering is two spots. It has been there for years and checked in the past. She is 16.5 years old. The size is probably 8" x 8" on her right front shoulder. I'm worried about her going under for surgery.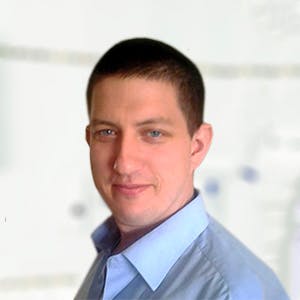 3320
Recommendations
Surgery in our older friends is always concerning, but with appropriate management (pre surgery blood tests, modern anaesthetics etc…) these risks and concerns can be lowered to get the best resolution; there is still risk involved, but it is a managed risk. Blood tests, thorough physical examination and supportive care would give Katie the best chance of pulling through. Regards Dr Callum Turner DVM
I was giving my 50 beagle 37 boston terrior 13% bull dog dna taken a massage on her mid chest a small 1.2 dime size growth . Does this sound like a fatty tumor. I am in the middle of moving cross country. I am so nervous she my baby. I had a cocker spanial that had a stomach growth the vet said it was nothing this thing grew so big and she lived to be 14 but it was hug . I am so worried.
Add a comment to Katie's experience
Was this experience helpful?
Bella
Chihuahua
10
1 found helpful
Has Symptoms
Discharge licking genitals
My chihuahua had a recent ovary sparing spay about 10 days ago. She is now in heat and experiencing some brown discharge. Her heat came early and we didn't realize it had started when she got the surgery. I just realized that what was thought to be a fatty tumor (never aspirated) in her lower abdomen is no longer there. I saw something weird looking in her poop like a casing or grey tissue matter and wonder if that could be from the tumor. Should I be worried about the stuff that was within the fatty tumor now in her body. Should she be on antibiotics? Could it be causing the brown discharge? I know stump pyometra could be a concern.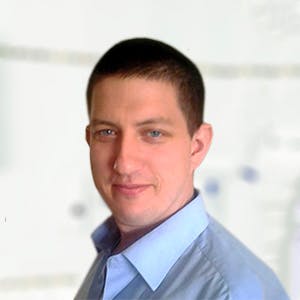 3320
Recommendations
It may be that your Veterinarian removed the lipoma during the spay as it may have been close enough to the incision site to remove without an addition incision, but your Veterinarian should have advised you that the lipoma has been removed; it is normal to combine surgeries together into one (if medically possible). The anomaly you found in the faeces wouldn't be due to the tumour, but could have been mucus or other secretions being defecated; after surgery Bella should be on antibiotics, the brown discharge is concerning and may be due to an infection post surgery. It would be best to visit your Veterinarian to see about the discharge and to ask about the lipoma. Regards Dr Callum Turner DVM
Add a comment to Bella's experience
Was this experience helpful?
Buck
Labrador Retriever
8 Years
0 found helpful
I have a lab with lots of fattie tumors! There is one growing in his hind leg seems to be also in muscle! But I'm not a vet. Lol he swims every day and just lately he will limp if he dose to much jumping in . do you think it hurts him? And what can be done! Also can dogs get depressed? We travel to Florida for 7 months and he loves his pool,I mean he really loves he seems to be a fish lol! Now when we come home Chicago there is no water he also keeps looking for pool! To me he's depressed because he is just laying around and not active at all seems sad! Please help!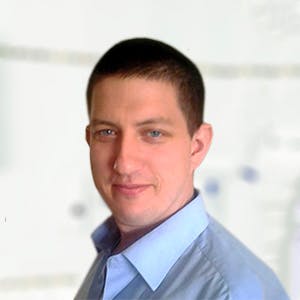 3320
Recommendations
Lipomas may be infiltrative or non-infiltrative; when a lipoma infiltrates muscle, it may cause pain, discomfort, muscle atrophy and may cause problems with movement. Many dogs live with multiple lipomas without incident (apart from cosmetically), whilst other dogs may have problems due to infiltration or causing problems with movement. Dogs may get depressed, if Buck has spent seven months enjoying himself with a pool, it may be difficult for him to adjust to a garden after that amount of time. Visit your Veterinarian for an examination of the lipomas just to keep a check on them. Regards Dr Callum Turner DVM
Add a comment to Buck's experience
Was this experience helpful?
Bella
maltese & miniature pinscher
10 Years
0 found helpful
I found a bump on my dog's right ribcage. It seems to be pultruding through the ribs. She is 10 years old maltese/mini pin mix. She seems to be in discomfort when I feel around the area. Thoughts? It's no bigger than 2" wide and I'd say about a thumbnail sticking out of her ribs. It's also pretty deep. It's feels like an inch.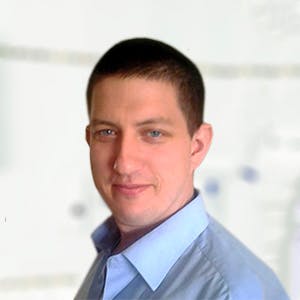 3320
Recommendations
Lipomas usually don't cause much discomfort but may be complicated if they are infiltrative; osteosarcoma is a common type of tumour present which originates from the ribs (around 75% of cases). There are many times of lumps and bumps which may occur on a dog; it would be best to have your Veterinarian take a look and they may perform a fine needle aspirate to see if there are any strange looking cells or fluids present. Regards Dr Callum Turner DVM
www.acvs.org/files/proceedings/2012/data/papers/107.pdf
My sandy is 12 years old, she's a long hair chihuahua spaniel terrier mix. She's Mall but over weight. She had a lipoma on her right hand side near rib cage that has grown in the last year tremoundesly to the size of a softball. She seems fine, walks fine and eats like normal. When the lipoma was smaller the vet told me that it's fine unless it interferes. Is not but I'm scared it's gotten way too big. I heard horror stories about dogs that die on the sugary table because they ant handle it. Please advise
Add a comment to Bella's experience
Was this experience helpful?
sophie
mixed formosan and basenji we think
15 Months
0 found helpful
Our formosan mix got her vaccinations about 2 weeks ago, and last week i noticed a pea size lump in the area of injection. it feels pretty hard and she feels no pain when i touch it. Should i get this checked? Also, would this fall under the exam since this showed up after her injection and in the same area?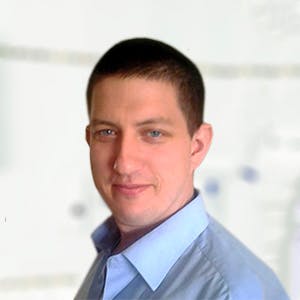 3320
Recommendations
Injection site sarcoma is an uncommon occurrence in cats, but not in dogs (although cases have been reported). It would be best to visit your Veterinarian to confirm the type of mass present and whether it should be removed. I've included a case report in the link below as we don't currently have an article about it in dogs. Regards Dr Callum Turner DVM
www.cliniciansbrief.com/sites/default/files/sites/cliniciansbrief.com/files/Injection%20Site%20Sarcoma%20in%20a%20Dog.pdf
Add a comment to sophie's experience
Was this experience helpful?
Gracie
Chocolate lab
10 Years
0 found helpful
Our chocolate lab has now had 2 lumps removed in last two months and a 3rd has now come up on the oppersite side she is 10 years old and not sure weather to have this one removed or leave alone this 3rd one has grown very quickly indeed
She is not in pain as far as I can see
But it would mean a 3rd annasetic in 4 months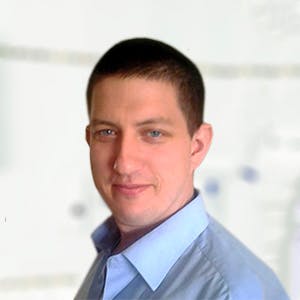 3320
Recommendations
Many times lipomas are harmless and are non-intrusive allowing animals to live and move without hindrance; however, sometimes they may cause problems where they would need to be removed or at other times owners elect to have lipomas removed for cosmetic purposes. Speak with your Veterinarian at your next visit about the lipoma and they may advise to not operate. It is important to have the lipoma diagnosis confirmed before just monitoring it. Regards Dr Callum Turner DVM
Add a comment to Gracie's experience
Was this experience helpful?
Nita
Chow mix
7 Years
0 found helpful
Has Symptoms
Large mass under her jaw on neck
My 7 year old mixed breed (part chow) has a large tumor around her neck area (3x4). She does not seem to be in any pain but I worry about it. It use to bleed when she scratched but it does not anymore. I want to take her to the vet but I am nervous about what they might say. How much do you think it will cost if it is non-cancerous?

Thank you,
Gary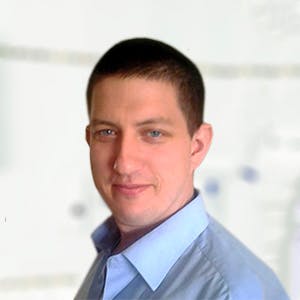 3320
Recommendations
If the cause is due to a lipoma and it is minimally invasive surgery costs will be low, it is hard to say how much it would cost for removal since price will depend on your location; generally you can look between $300-$1,000 (normally around the top end of the scale), if the lipoma has infiltrated local tissues or has grown around structures in the neck, surgery will be above $1,000. Worse case scenario is that the mass isn't a lipoma and is a tumour or abscess which would vary the cost significantly. The best course of action would be to visit your Veterinarian and have them take a fine needle aspirate from the mass to determine the type of cells and the origin of the mass so that they can give you an accurate quote. Regards Dr Callum Turner DVM
Add a comment to Nita's experience
Was this experience helpful?