What is Mint Poisoning?
Essential oils and aromatherapy have become increasingly popular over the years. Many of these oils are safe and beneficial to use on dogs; it is a very natural approach to healing. But before you use any essential oil on your dog, you need to do your research first. Not all oils are safe for dogs, mint being one of them. If you applied a mint essential oil on your dog, he may develop symptoms of toxicity and with some mint species, he may develop liver failure. Wash the oil off your dog with a detergent type of soap as soon as possible and get him to a veterinarian. If corrected early enough, his prognosis of recovery is good.
Mint is a common aromatic ingredient used in many products. In the form of an essential oil, it is extremely toxic to your dog. If your dog has been around mint and is now acting abnormally, contact your veterinarian.
Book First Walk Free!
Symptoms of Mint Poisoning in Dogs
Symptoms of mint poisoning may vary from dog to dog. Symptoms may include:
Lethargy
Vomiting
Diarrhea
If your dog ingests pennyroyal mint, he can also experience liver failure.
Types
Mint, also known as garden mint, belongs to the Lamiaceae family with the scientific name of Mentha spp. The two most common types of mint include peppermint and spearmint. There are about 25 different species of mint and are characterized by their aromatic property. This herb does well in cool, moist areas with partial shade or full sun.
Causes of Mint Poisoning in Dogs
The essential oils of the mint plant are what are toxic to your dog. It is too strong for them and when applied to their coat or skin or comes into contact with them in any way, they develop signs of toxicity. Some people use this essential oil on their dog safely but in its diluted form or with a carrier oil. If not diluted properly, your dog can suffer severe consequences.
Diagnosis of Mint Poisoning in Dogs
Symptoms of mint poisoning are very vague; many things can cause the listed symptoms. There are a number of diagnostic tests the veterinarian may need to perform to come to a proper diagnosis. However, if you are able to bring a piece of the plant or the oil you used, it will allow for a quicker and error free diagnosis.
When you first arrive at the clinic, the veterinarian will begin by collecting a history from you. She will want to know any and all details of what your dog possibly could have come into contact with within the past 24 hours, either accidental or anything new you used on or near him.
She will perform a physical exam on your dog to check his vitals and note any other symptoms he may be experiencing. This will also allow her to take a thorough look over your dog to evaluate his symptoms. She may decide to do some blood work for multiple reasons. One, it will give her needed information on how your dog's internal organs are functioning especially since liver failure is a concern, and two, it will help her to rule out other possible causes of your dog's symptoms. A complete blood count (CBC) and chemistry panel are usually the first tests to be run; it will give the veterinarian a status check of your dog's major blood filtering organs like the liver and kidney. If your dog is vomiting and having diarrhea excessively, she may run a packed cell volume (PCV) to determine the severity of dehydration he is experiencing. Depending on the preliminary results, your veterinarian may choose to run more diagnostic tests for further evaluation.
Treatment of Mint Poisoning in Dogs
The symptoms your dog is experiencing will determine his course of treatment. If his blood work comes back abnormal and liver failure is possible, he will immediately be started on fluid therapy. Vitamin B and vitamin C may be added to his fluids to give his immune system the extra boost it needs to recover. The fluids will flush the toxin from his system in the most efficient and safest way possible. Also, the fluid therapy will correct any dehydration he may be experiencing or prevent it from developing.
Depending on the method of interaction your dog came into contact with the mint, his treatment may vary. If he ingested something with the oil on it or licked it off something, she may attempt to induce vomiting. This will rid your dog's stomach of any remaining amount before the body absorbs it. If too much time has passed since ingestion and induction of vomiting is unsuccessful, she may administer activated charcoal. This will bind and neutralize the toxins of the mint before the body absorbs it. If your dog is constantly vomiting from ingestion of it, an antiemetic will be given to stop the constant vomiting and to offer your dog some relief. If your dog developed a reaction after the mint oil was applied to his coat or body, the veterinarian will immediately have him bathed with a mild detergent to remove as much as the oil as possible.
If your dog has stopped vomiting and seems to be feeling better but still isn't eating, the veterinarian will administer an appetite stimulant to get him interested in food again. She may want to keep your dog overnight to monitor his symptoms and continue administration of supportive therapies. Once he is feeling better, his lethargy should subside and should be ready to go home.
Recovery of Mint Poisoning in Dogs
The use of essential oils on your dog can be extremely beneficial. It avoids over medicating your dog and substituting a pharmaceutical product for a more natural one. However, do not use any oil without proper guidance. Poisoning from mint in dogs may range from mild to severe. If you believe your dog is having a reaction to mint, the sooner you get him to a veterinarian, the higher his prognosis of a full recovery. If your dog is only suffering mild symptoms such as gastrointestinal upset, his recovery should go well with the help of supportive therapies.
If your dog is experiencing liver failure, the prognosis for a full recovery declines greatly. Once the liver is in full failure, there is no cure and he will not survive. However, in some cases, if the veterinarian is able to catch is soon enough she can administer medications and therapies to stop it from progressing. Any damage the liver experiences may not heal entirely, but there are medications you can give your dog to promote healthy liver function.
Mint Poisoning Questions and Advice from Veterinary Professionals
ChiAnne
Shih Tzu
10 Years
1 found helpful
I sprinkled peppermint essential oil around the house due to mice! Scent is strong but no direct contact with 15 lb shihtzu. Have opened windows , put on fan and put MOLEKULE AIR Purifier on boost. No symptoms but read info after I had done this! I am petrified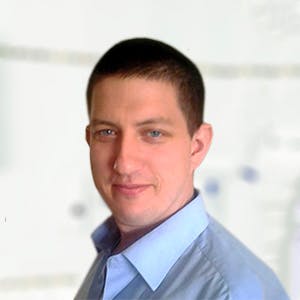 2995
Recommendations
Peppermint essential oil is sometimes used in some products to handle fleas etc… if ChiAnne didn't consume any and you have cleaned up all of the oil (use a cloth with dilute Dawn liquid soap) you shouldn't have any issues. You should keep a close eye on her but if you have any concerns you should visit your Veterinarian. Regards Dr Callum Turner DVM
So I did the same at my house.. except I used about 15ml of peppermint oil with cotton balls. My chihuahua/toy poodle started to vomit n seems uncoordinated about 6 hrs after I use the peppermint oil.
I called a vet & they as long as she doesn't seize, she will be ok. I dunno if I should take her in tonight ?
Add a comment to ChiAnne's experience
Was this experience helpful?
Chuck
Beagle Harrier
3 Years
0 found helpful
I used peppermint oil and water (diluted) spray around my kitchen to keep the ants out and I just saw my dog lick an area where the spray was. He is 17lbs and the oil was one that is to be added to water, not diffused. The directions on the bottle say add 28-56 drops to small amount of water to drink for stomach problems. I used about 15-20 drops in 1/2 a cup of water. Should I be concerned?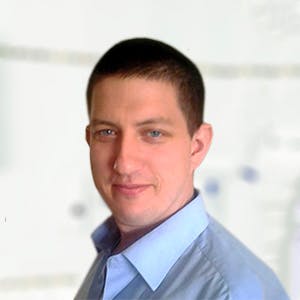 2995
Recommendations
There are different types of oils with varying concentrations, so it is difficult to say if a dangerous amount was consumed; you should mop up any remaining mixture from the floor and monitor Chuck for any symptoms. There are many effective ant traps which you may use which are safe to use around pets when used responsibly. Regards Dr Callum Turner DVM
Add a comment to Chuck's experience
Was this experience helpful?
Lily
Golden Retriever
1 Year
0 found helpful
My golden retriever licked a small amount of doterra past tense roller off my wrist. It contains wintergreen as the first ingredient and also peppermint oil. I am scared to death that she will get sick. Is that enough to cause problems? She weighs 63 pounds. Thank you!!!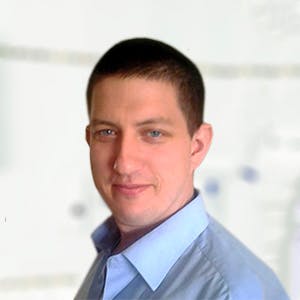 2995
Recommendations
I checked the doTERRA website and it doesn't go into detail on the concentration, however all essential oils are dangerous for pets when not diluted with a carrier oil to less than 1% concentration; if you don't know the concentration or you're generally concerned you should contact the company. If a small amount was ingested, it may be just a little tummy upset but without knowing more about the product I cannot say for certain, if you have doubts I would recommend you visit your Veterinarian. Regards Dr Callum Turner DVM www.doterra.com/US/en/p/pasttense-oil
Add a comment to Lily's experience
Was this experience helpful?
RIO
Golden Retriever
4 Years
0 found helpful
I use peppermint oil for headaches...I rub it on my temples. My Golden licked my head a couple hours after I rubbed it on. He is 115lbs. He seemed fine last night...should I worry?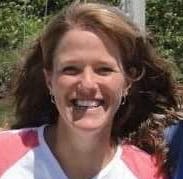 1408
Recommendations
Thank you for your email. While peppermint oil can be toxic to dogs, that small amount should not cause signs of toxicity. If you notice Rio showing signs of vomiting, inappetance, diarrhea or lethargy, it would be best to have him seen right away by your veterinarian, but I suspect that he will be okay.
Add a comment to RIO's experience
Was this experience helpful?
Reilly
Maltipoo
Three Years
1 found helpful
I found Doggie Dental Wipes With Peppermint Oil via an email that I received from Coupaw. I didn't buy them because of the fact that they have Peppermint Oil in them. Am I worrying too much or did I make the right call in not buying the wipes? Please let me know. Thank you.

PS I did talk to my vet, and she said that they'd be safe to use on my dog. Nonetheless, I am still unsure.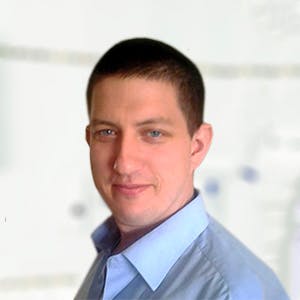 2995
Recommendations
Whilst peppermint oil can be dangerous for dogs, the levels found in dental care products is low and is usually heavily diluted in a carrier oil to less than 1% of peppermint oil (normally 0.1% or less). Any product which is intended for use in dogs is deemed to be safe for use (although you shouldn't always trust this); but generally if it is a product marketed towards dogs, then it would be generally safe for dogs. If you have concerns, use a different product. Regards Dr Callum Turner DVM
Is the use of peppermint oil in essential oil diffuser toxic to dogs..?
Add a comment to Reilly's experience
Was this experience helpful?
elsa
English Springer Spaniel
6 Months
0 found helpful
hi
my dog an english springer spaniel has eaten a 0.2 gastro-resistant capsues (peppermint oil)
can you tell me if this amount wil couse problem and for how long ?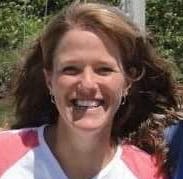 1408
Recommendations
Thank you for your email. I'm not sure of the strengh of the capsule that Elsa ate - 0.2 isn't an actual measurement. Since I don't know if she has eaten a toxic dosage, please monitor her for any signs of vomiting, diarrhea, or lethargy. If she is showing any of these signs, please get her to your veterinarian as soon as possible to be assessed and have bloodwork done to assess her liver function. If you are not sure, it would be best to see your veterinarian, taking the bottle of peppermint capsules with you, to see if she has eaten a toxic dosage.
Add a comment to elsa's experience
Was this experience helpful?
Peanut
Yorkie
3 Years
0 found helpful
My aromatherapy machine spilled on the carpet and it had a few drops of lavender oil in with the water. I think my dog Peanut may have licked some off the ground because he's lethargic and shaky. Can lavender essential oil cause him to have liver failure? Help? I don't know what to do and all the vets offices are closed right now.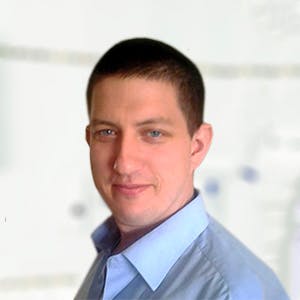 2995
Recommendations
Some essential oils can cause injury to the liver and to the kidneys; I couldn't find any information regarding lavender oil poisoning connected with liver or kidney failure. Generally gastrointestinal upset is the most common symptom and oral irritation if the oil is poorly diluted. Since you don't have access to veterinary care, I would recommend that you call the Pet Poison Helpline as they will have more information on poisoning that I have at my disposal. Regards Dr Callum Turner DVM https://wagwalking.com/condition/lavender-poisoning www.petpoisonhelpline.com
Add a comment to Peanut's experience
Was this experience helpful?
Zippy
pit/boxer mix
3 Years
0 found helpful
My 80lb mixed breed chewed on a bottle of peppermint oil. The bottle is still full but a tiny hole was in the cap and some oil was on it. I wiped her mouth out and fed her. She doesn't smell like peppermint but I am worried. It is Sunday and my vet is closed.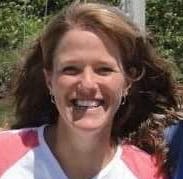 1408
Recommendations
Thank you for your email. Peppermint oil can be quite irritating to the GI tract, and you should monitor Zippy for any signs of vomiting or diarrhea. If she is having any vomiting, diarrhea, or inappetance, she should be seen by a veterinarian as soon as possible.
am I aleast aloud to spray or sprinkle mint oil in my house for mice and roaches ? will it still be bad for my fur babies?
Add a comment to Zippy's experience
Was this experience helpful?
Sammy, Mikey, Sebastion, Georgie
multiple
7 , 6, 2 on Nov 15th, 6 months
0 found helpful
Has Symptoms
none have not done until Im sure
Can diluting ans spaying on baseboards behind furniture and inside kitchen cabinets to ward off field mice who decided they like it here harm my dogs Standard poodle, shitzhu, 6 month old maltipoo thats all poo, and 5lb 12 oz shipoo. Of couse not near their many toys and beds etc, just how I explained baseboards only and its organic if that matters 100% mint.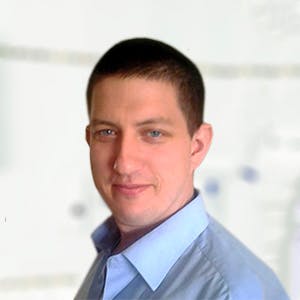 2995
Recommendations
Severity of mint poisoning varies depending on the type of mint and the quantity consumed, but liver failure is a possibility with some types of mint like pennyroyal; if you have the product there I would highly recommend reading the label and calling their customer care number to ask them about toxicity in pets as there are many products and formulations. Regards Dr Callum Turner DVM
Add a comment to Sammy, Mikey, Sebastion, Georgie's experience
Was this experience helpful?