What are Myositis?
There are various types of myositis, each with different causes that range from heredity to an immune-mediated response. Such is the case with masticatory myositis, caused by antibodies targeted to attack the masticatory muscles only. As with many types of myositis, without early and aggressive treatment, muscle loss can cause severe atrophy and muscle dysfunction. This can result in conditions like blindness, an inability to eat, and an inability to walk. Inflammation can develop into cancer over time, and lesions can occur that involve swelling, hemorrhage, atrophy, and fibrosis.
Myositis refers to a group of diseases that all share an inflammation of the muscle tissue. This condition can affect only one muscle, or an entire group of muscles, such as the masticatory muscles and the eye muscles, and can cause debilitating symptoms.
Symptoms of Myositis in Dogs
Symptoms of myositis can vary greatly, and are dependent on which muscle groups are affected.
Masticatory myositis
Difficulty moving jaw
Inability to open mouth
Swelling of jaw
Loss of muscles
Sunken eyes
Pain in jaw
Problems eating and drinking
Muscle atrophy
Jaw fixation
Anorexia
Weight loss
Blindness
Extra-ocular myositis
Protrusion of the eyeball
Swelling around eye
Impaired vision
Blindness
Polymyositis
Stiff walking
Muscle pain
Muscle weakness
Swelling in muscles
Loss of muscle
Difficulty swallowing
Regurgitation
Breathing problems
Dermatomyositis
Skin lesions
Muscle atrophy
Muscle pain
Abnormal gait
Lesions on feet, ears, face and tail
Types
There are different types of myositis found in dogs, and each is associated with a specific muscle group.
Masticatory muscle myositis – Affects the muscles found on the sides and the top of the head that are used for chewing. There is a progressive destruction of these muscles that eventually lead to a jaw fixation, and is believed to be immune-mediated. This type of myositis is further divided into Eosinophilic myositis, which often affects German Shepherds, Labrador and Golden Retrievers, and Doberman Pinschers, and Atrophic myositis that affects mainly long-nosed breeds.
Extra-ocular muscle myositis – Affects the muscles involved in eyeball movement.
Polymyositis – Describes a general myositis. Is believed to be caused by an infectious organism, sometimes Ehrlichia canis, a bacterium often contracted from a brown deer tick. Lesions are found on esophagus, forelimb muscles and masticatory muscles.
Dermatomyositis – Considered a hereditary disease that affects Shetland Sheepdogs, Australian Cattle Dogs, and other rough coated breeds. Skin lesions develop along with muscle atrophy.
Causes of Myositis in Dogs
There are a many conditions that can cause myositis. These include:
Parasitic infection, such as from Toxoplasma gondii parasite
Bacterial infection, such as from Ehrlichia canis
Viral infection
Immune-mediated response causing an attack against the muscle
Systemic lupus erythematosus
Reaction from drugs or toxins, such as penicillamines
Cancer
Genetic disposition
Trauma
Diagnosis of Myositis in Dogs
To come to a diagnosis, a complete physical, neurological, and oral exam is conducted, depending on the muscles that seem to be affected. Relate any history or evidence of trauma, as it can often be a cause of the myositis.
A muscle tissue sample is generally examined to look for inflammatory cells, an indicator of myositis. Masticatory muscle myositis can be directly diagnosed through a blood test that measures the level of antibodies, a 2M antibody test, and electromyography, which can highlight any abnormal electrical activity in muscles that are affected. Other tests can be performed to rule out infections or cancer, namely blood tests, and X-rays and ultrasounds of the chest and abdomen.
Treatment of Myositis in Dogs
Once a positive diagnosis of myositis is reached, treatment attempts to counteract the immune system activity against the muscles by using immunosuppressive medications to return the system to normal. High doses of steroids, such as prednisolone, may be prescribed, as well as immunomodulators like cyclosporine, cyclophosphamide, cytarabine, azathioprine, or mycophenolate.
When the myositis is controlled, doses are decreased slowly in the hopes there is not a relapse. The goal is to eliminate all drugs, but generally a low dose of medication is continually needed to keep the symptoms from returning.
The side effects of immunosuppressive drugs can include the increased risk of infection, vomiting, diarrhea, anorexia, liver disease, bone marrow suppression, and pancreatitis. Corticosteroids can cause the muscles to atrophy, even if the dog is improving, and may not be prescribed if that is a concern.
If the underlying cause of the myositis is discovered and treated successfully, medication may be withdrawn completely. If cancer or infection is found to be the cause of the myositis, therapy is aimed to treat these conditions. Treatment for toxoplasmosis includes oral antibiotics and antiprotozoal medications over several weeks.
Recovery of Myositis in Dogs
It may take many weeks to see signs of recovery, but the prognosis is fair. Dogs with masticatory muscle myositis may have severe attacks for 3 weeks that subside for weeks to years, and can be controlled with corticosteroids.
You may also be prescribed medications for other types of myositis to administer to your dog at home. During treatment, your veterinarian will need to monitor your dog's progress, as well as ensure there aren't any unwanted side effects. Be sure to notify your veterinarian if you notice any signs of these.
Myositis Questions and Advice from Veterinary Professionals
Sasha
Kelpie X
8 Years
0 found helpful
Hello, our little girl Sasha (8 year old Kelpie X) fell ill just before Christmas.

The first symptom was a sore jaw in which we thought she may have had a dental issue. Sasha went under for an examination to find there were no dental issues. Our vet suggested we get her tested for MMM by sending her blood to USA for testing. Whilst waiting for the results, her face started sinking very quickly, the top of her now has the bone protruding whilst behind her eyes has also become concaved. Our vet suggested we start her on the MMM steroids to avoid any delays in her recovery.

Sasha has now been on the steroids for 1 week and we are not really seeing any improvements. She is very tired, almost non-responsive now, her face seems to be sinking, she has swelling to her left jaw and as of 2 days ago started limping on the left front leg. Sasha is still eating well (but wet food only) and attempts to drink, however recirculates the water back into her bowl.

Yesterday we received the results for the MMM test and they have come back negative. Our vet is recommending referring her to the local Animal Hospital for another opinion + possible CT scans. I have been reading up on MMM and it seems that she is showing all the signs of MMM with no improvement.

Is recovery for the dogs a slow thing? It is heartbreaking seeing her like this and we are wondering how long do we persist before letting her go? Last night she had trouble sleeping as her breathing is short with lots of panting.

Are Sasha's symptoms common for dogs with MMM or should we pursue additional scans? The scans are costly and I can't help feel this will provide no resolution to her issues.

Please help us!
jason
I have read your article and it sounds like the exact same scenario that we are in at the moment. Our dog is showing all the symptoms and is on steroids for mmm but the test has just came back negative. May I ask what the result was?
My mini Schnauzer, Toby, was finally dx with MMM. BUT....because he had been on a low dosage of Prednisone for a week or so....the muscle biopsy came back with a FALSE NEGATIVE. After being OFF the steroid for awhile he finally did test positive and began an immunosuppressive dose of Pred. We've tried weaning him off of it BUT when we get down to 10 mg every 24 hours....he has jaw pain again. So...as of today we are stuck at 10 mg every 12 hours. There HAS to be another way!!!! Bless all of their hearts.
So VERY sorry about Sasha! Our Bailey (nine yr old male Shihtzu) became very ill lady July. His muscles were atrophying, he could not drink nor eat as he was having trouble chewing and swallowing. He lost three pounds in just four weeks. We have paid for lots of testing with no concrete diagnosis. Our vet has him on prednisone and it has helped immensley! He started to eat better, gained back some weight and has more energy. Very unsure of his future, but we remain hopeful. Good luck with your Sasha!
Add a comment to Sasha's experience
Was this experience helpful?
Walker
Labrador Retriever
9 Years
0 found helpful
Has Symptoms
Sunk head, weight loss, shrinking
Sunke head, weight loss, shrinkin
My lab is 9 1/2 yrs old. Diagnosed with IBD July 2018 after 6 months of coughing (via ultrasound and blood work). Since February 2019 (2 months now) he has been on prednisone as high as 50mg q.12hrs, now 20 mg q.12hrs. We have noticed his head sinking in and his body looks like he is "shrinking" thinner legs, weak back end, his collar now needs to be 2 holes tighter. He has lost 7 lbs since the end of January. H He will see our vet next week but is still eating and drinking normally with normal bowel functions and no vomiting. He enjoys 40 minutes nature walks every day and will even play tug of war so I do not know that its specifically MMM but he physically looks like an MMM case. Is there something else that could cause similar symptoms? Also, have you heard of Apoquel being used as an immunosuppressant for a systemic immune disorder? Thanks for your advice.
He also has hypothyroidism which is controlled and tested normal in January. Meds: thyro tab, metoclopramide, Pepcid AC, Prednisone, vitamin B12 and cartrophen monthly, UBA Vet joint gold and CBD oil.
Add a comment to Walker's experience
Was this experience helpful?
Bingo
Labrador Retriever
10 Years
0 found helpful
My 10 year old Black Lab had an acute onset of severe jaw pain and unable to open her mouth. The vet put her on steroids, Neurontin, HCG oil, and pain meds. After 2 weeks she is much much better. Still doesn't want to play with our other dog and is "gentle" with her mouth. She is just beginning to be able to eat regular foods. Our vet believes that she has myositis but is unclear about her prognosis. What is the likelihood of this being a one time event or does this tend to be reoccurring?
It sounds like your dog haves MMM It can run in labs,my 12 month old standard poodle haves MMM she is on prednisone first high dosage for 2 weeks and then a little lower and then lower dosage for month,she might have to all ways be on a lower doesage,don't know yet,but you must be on top of it give her her meds do not cute them short.Good luck PS her blood work was sent to San Diago for testing.I am in Northern Nevada.
Add a comment to Bingo's experience
Was this experience helpful?
Ruca
Bully
1 Year
0 found helpful
Our dog Ruca was diagnosed with extraocular myotosis in February of this year, she was prescribed prednisone and has been on a high dose since then.. we tried weening her off twice with no luck.. the steroids were for sure destroying her muscle and her personality..she just turned 1 year old may 31st. We were so excited to finally have her off of them and things seemed ok for a few days but we are starting to see the eye bulging (swelling) coming back.. it breaks my heart to see her go through this and we are terrified to put her back on steroids, so my question is, has anyone found any other treatments for this condition.
Hi Ruca's owner, how is Ruca doing now? My dog German Shepard female who is 2 years also has Extraculor myositis and has been on on same medication. How long has Ruca been on medication and did she finally get off from the medication?
Add a comment to Ruca's experience
Was this experience helpful?
Monkey
Pit bull
12 Years
0 found helpful
My 12yr old pit mix has been looking old very quickly in past month. His face is looking sunken and the skull on top has muscle loss. He needs help onto bed more, always was clumsy jumper. Otherwise no other symptoms. Should I be worried it's MMM?
Add a comment to Monkey's experience
Was this experience helpful?
Brutus
Rottweiler
7 Years
0 found helpful
My 7 year old Rottweiler was recently diagnosed with MMM. He has gone blind but the treatment seems to be working. The muscles in his head and jaw have wasted away so much so that he almost looks like a cone head.

Is there any chance his sight will come back eventually with continued treatment?
Add a comment to Brutus's experience
Was this experience helpful?
Nova
Rottweiler
7 Months
0 found helpful
About 5 days ago, I woke up like I do every morning and have a play and cuddle with my puppy Nova, when she yawned and only opened her mouth about 2cm. Seemed weird but I just thought she was dry mouthing so I didn't think much of it. But, a few days passed and she still wasn't opening her mouth any further then the 2cm. Still eating normal and drinking normal, playing like usual, no signs of being in pain. Took her to the vet thinking it might be teeth problems, and well now she has been diagnosed with MMM. Picked her up from the vet yesterday at 4pm after they gave her a steroid shot that apparently lasted 24hrs and sent me home with prednisone. Had a normal night, went to bed at 11:30pm, woke up at 9am and done our normal routine, and it's very noticeable that over night her skull and cheek bones are extremely visible. But, she's able to open her jaw almost all the way now I'm just a matter of 12-24 hours.

She's only 7 months old!!
Please help me, if she goes well on this steroid, will her muscles in her face grow back?
Have you had any luck. I have a 8 month old Mastiff I think may have that.
Add a comment to Nova's experience
Was this experience helpful?
Dodger
Staffordshire Bull Terrier
15 Years
0 found helpful
Has Symptoms
trouble yawning and eating
concaved head on one side
my dog was diagnosed with lung cancer a year ago. since then he has maintained steadily and been ok. he got a growth in his mouth which looked like an abscess,I took him to the vet as it was bleeding quite profusely it did not respond to antibiotics though so we think its possibly a tumour. cannot put him under as his breathing isnt the best. he then got a growth in his ear canal. he now gets reoccuring ear infections but ive noticed recently the growth in his mouth is hurting and has grown. he struggles eating and yawning hurts him. i noticed also a dip in his head on one side. I am aware he has lots of problems and I just want him here and happy for as long as possible. if this is treatable then great
Add a comment to Dodger's experience
Was this experience helpful?
Bella
Rottweiler
5 Years
2 found helpful
how likely is it a dog can be diagnosed with mmm and die 4 months later? How does this cause "hemorage" from her nose? She had phemonia. Not sure if either one of this could cause "hemorage".'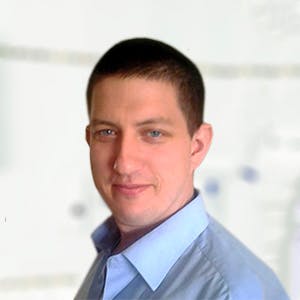 3320
Recommendations
A dog may die from masticatory muscle myositis due to a lack of response to treatment, weakness caused by a reduction in food intake and polymyositis among others. Treatment for masticatory muscle myositis is immunosuppression therapy; other conditions which affect the body may also affect platelets too, but would normally respond to immunosuppression therapy. I cannot make a direct link, but it isn't impossible. Regards Dr Callum Turner DVM
Add a comment to Bella's experience
Was this experience helpful?
Skana
terrier
17 Years
0 found helpful
The side of my 17 year old terrier mix swelled up, as if she had been bitten by a bee. This has happened before, so we didn't think much of it. After about 24 hours it came down, but when it did, that side of her face was sunken in, as if she had myositis. It seems to be getting worse. She can open her mouth just fine and doesn't seem to be in pain, but why would one side of her face now lack muscle tone? Her bone is sticking out on that side.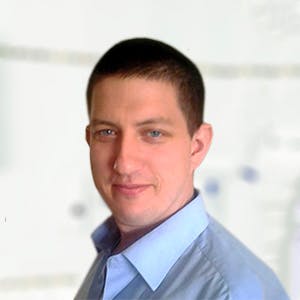 3320
Recommendations
I'm not sure what would have cause the swelling and sudden loss of muscle in such a short period of time, muscle atrophy takes longer than 24 hours to occur; given Skana's age, this would be something to discuss with your Veterinarian after an examination as they may find other indicators which may help to narrow in on a cause. Regards Dr Callum Turner DVM
Add a comment to Skana's experience
Was this experience helpful?
Sam
Australian Shepherd
10 Years
0 found helpful
My left side of my Australian Shepherd's head was smashed. About 3 weeks later, the same side started "caving in." The vet seems to think it's muscle loss due to nerve damage. He started him on 20 mg of prednisone 2 times and day and then tapering to once a day for 10 days. Is this still considered MMM? Is there anything else we can do?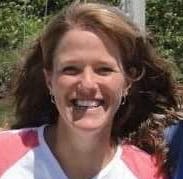 1611
Recommendations
Nerve damage from a trauma is different than MMM, and if the damage was traumatic enough, there may not be a treatment for it. Hopefully, the prednisone helps decrease any inflammation, and Sam is able to maintain somewhat normal function.
Add a comment to Sam's experience
Was this experience helpful?
Ringo
Sheepadoodle
5 Years
0 found helpful
My dog was diagnosed at 1 yr old to have Immune-mediated polymyositis. He was fine until 1 yr of age. He is 5 yrs old now. We have been able to keep his CK level down using prednisone but we cannot get him off of it. As soon as we wean him off, his lameness in his back legs comes back. He also has a hard time swallowing/drinking. The neurologist said he also has a problem with his phalangeal muscle. Most likely also due to the myocytes. I worry about him being on prednisone for his whole life. Although it is a very small amount (5mg daily for a 100lb dog) Is that much prednisone going to hurt him? Thank you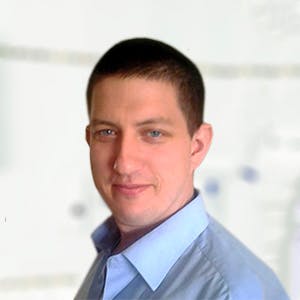 3320
Recommendations
Many people are scared about the use of corticosteroids in their pets, I think it is the word steroid which worries people; there are special considerations to be taken into account when using a medication like prednisone long term which includes monitoring for secondary conditions, checking liver and kidney function as well as monitoring for diabetes and Cushing's Disease are important. Whilst there are potential downsides, it is more important that Ringo has a happy life. Regards Dr Callum Turner DVM
Add a comment to Ringo's experience
Was this experience helpful?
Chuck Norris
American Bulldog
2 Years
0 found helpful
My 2.5 year old American Bulldog, Chuck Norris was just recently diagnosed with MMM after confirmation with the 2M blood test from UCSD. We just started prednisone, and are seeing a good response from it. My question is that now he has been diagnosed, will he be prone to relapses of MMM? And if so, how do dogs fare with relapses?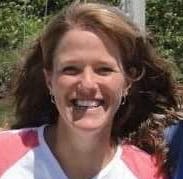 1611
Recommendations
MMM can be a very difficult disease to manage, and to control. If he is responding well to the steroid, that is very positive. He may need to be on a very long, very slowly tapered dosage of steroid. Dogs will MMM are very prone to relapse, and may not respond as well if steroids are stopped too suddenly. I hope that he continues to do well.
Add a comment to Chuck Norris's experience
Was this experience helpful?
Ripley
Doberman Pinscher
One Year
0 found helpful
My dog Ripley has been diagnosed with mmm. Shes on 30 mg prednisone 2 times a day . She is doing well .When can I start lowering the amount and how much do i lower it and for how long before lowering it more. Should she receive any of her yearly vaccine's ?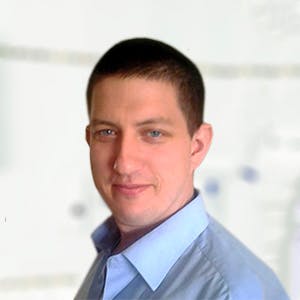 3320
Recommendations
The link below has information on dosage and tapering of treatment but should be used as a guide; you should only reduce the dosage under your Veterinarian's instruction as they are the prescribing Veterinarian. Also any vaccines due should be given at your Veterinarian's discretion. Regards Dr Callum Turner DVM www.msdvetmanual.com/musculoskeletal-system/myopathies-in-small-animals/masticatory-myositis-in-small-animals
Add a comment to Ripley's experience
Was this experience helpful?
Allie
Husky
13 Years
0 found helpful
My older husky cross has always been vigorous and healthy, although she was getting a little arthritic in one shoulder. I started giving her CBD oil to which she seemed to respond really well. I ran out perhaps two weeks ago and ordered more. Then, after being off the drops for maybe a week, she started acting lethargic and less interested in eating. Monday and Tuesday she didn't eat at all and Wednesday I took her to the vet. I had noticed soreness around her ears and jaw, and my vet diagnosed MMM and started her on steroid treatment. She ate within hours of returning home and has continued to do so. My question is whether the CBD could have played any role- did the cessation of CBD trigger a flare up? Should I continue to use the drops at this point? Thank you in advance.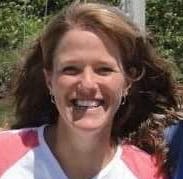 1611
Recommendations
Thank you for your email. Unfotunately, there hasn't been enough (or any) research to show the effects of cbd oil in dogs. Whether it would help or hurt is unknown at this point. Since she is responding to therapy, it would be best to follow your veterinarian's advice. I hope that Allie continues to do well.
Add a comment to Allie's experience
Was this experience helpful?
Brownie
American bully
7 Months
0 found helpful
Hi,
My friends American Bully is 7 months and about a week ago she took him to the her local Vet Clinic because he was not acting like himself. He was not active, he seemed to have discomfort from his head every time someone will try to pet him. At the clinic the Vet told my friend that it looked like he got stung by an animal (possibly a spider) they gave him anti-inflammatory medicine for this and in a couple of days Brownie was better. After a week of that incident, Brownie started showing the same symptoms again. The swollen of his head came back , he was not opening his eyes, low or not activity at all, he is not taking any food or water. My friend rushed him to the Vet again and they ordered blood work and x-rays which both came back normal .(which was a good thing). The Vet didn't gave her a diagnosed because all the test performed so far came back positive and he said that the final thing will be to perform an MRI. He also told her that honestly it might be a neurological condition called Hydrocephalus, but that he was not sure and he didn't think it was worth to spend more money on the dog because it that was the diagnosed it didn't had a cure. We are desperate and do not know what to do. I told my friend not to give up on Brownie, I'm doing a lot of research and came across this Myositis disease that pretty much describes a lot of the symptoms that Brownie is experiencing. I also found places that will perform the MRI for a much lower cost that the place suggested by my friend's Vet ($2,500) . Please help us save Brownie and take the right direction, any help will be appreciated it!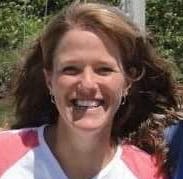 1611
Recommendations
Thank you for your email. I'm sorry that is happening to Brownie. It might be a good idea to have a referral to a specialist, as they are people that analyze neuromuscular disease all the time. They may be able to narrow down what is happening, and give you a better idea as to any appropriate testing that may need to be done - whether it is an MRI, spinal tap, or otherwise. Your veterinarian can help you find a specialist in your area. I hope that everything goes well for Brownie.
Add a comment to Brownie's experience
Was this experience helpful?
RIPLEY
Australian Shepherd
5 Years
0 found helpful
Has Symptoms
Swollen head and jaw, bulged eyes
My Aussie showed no prior symptoms of mmm until he spent the weekend with my daughter and her boyfriend. Symptoms began quickly. First he became quiet and sat alone. Next day refused to eat. Then stopped drinking. Then his head began to swell and his eyes bulged out as if he'd been in the ring with Mike Tyson!! 3 days with one vet... I was told he was dying and nothing they could do. I removed him and took him to The University of Guelph Animal Hospital. They diagnosed him with mmm.
My question is... how can I be sure it was mmm and not blunt force trauma to the head? He had secondary pain to the touch in his abdomen. Upon having an ultrasound done basically 5days after symptoms began he showed no cause for such pain.
He was put on prednisone along with two eye gel medications. One week later he made a total recovery! Drs are amazed! No sunken face. Eyes had ulcers but healed up in one weeks time as well (while on Prednisone)???
Is he a miracle dog or simply misdiagnosed after what I suspect was a major beating by the "boyfriend"
I need to KNOW as to ensure Ripley gets the proper care needed over his lifetime.
*I also read in this report trauma "CAN CAUSE" myositis?

Jodie,
Hamilton, Ontario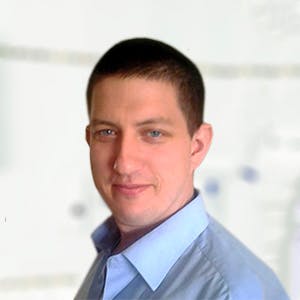 3320
Recommendations
One week recovery from masticatory muscle myositis seems quite remarkable, the diagnostic method of choice to confirm a diagnosis of masticatory muscle myositis is a biopsy of the muscle to confirm myositis. I cannot say whether the cause for the symptoms was due to trauma, inflammation, temporomandibular joint disorders, another cause or a mix of them all; you should speak more with Ontario Veterinary College to get their views based on their examination and case notes. Regards Dr Callum Turner DVM
Add a comment to RIPLEY's experience
Was this experience helpful?
Flynn
Labrador chocolate
6
2 found helpful
Has Symptoms
Severe muscle loss to head
My dog has been diagnosed with mmm he has been on a high dose of prednisolone for about a week it is only in his head at the moment but he has lost 2 kilos in 2 weeks and I am worried about that is that normal and how long does it take for the steroids to start to kick in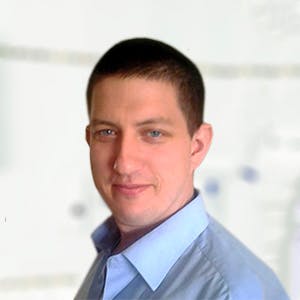 3320
Recommendations
Normally in cases of masticatory muscle myositis you would expect to see some improvement between one to two weeks and once improvement is seen, the dose of corticosteroids may be reduced. Recurrence is common and long term treatment may be required. Whilst corticosteroids are the main treatment, I've read about some success with acupuncture as well. Regards Dr Callum Turner DVM
Hi there my chocolate lab who is 7 has just been diagnosed with mmm 4 days ago. He was put on steroids which worked immediately but he's been very sick with them and has a very bad stomach so the vet had to give him a steroid injection instead of the tablets. He isn't in any pain but he's really not himself and we are very worried about him. How is Your dog Flynn now?
Add a comment to Flynn's experience
Was this experience helpful?
Nicki
lab
7 Years
0 found helpful
Has Symptoms
Sunken cheeks, sunken head
Hi. Our dog nicki has had sunken cheeks for a long time. The vet at BA field never could tell us what it was. Then her head started to sink in on top and her eyes kind of sink a bit in. I couldn't take it anymore and sent pics to to a different vet and they diagnosed her with this disease. We are going on Monday to meet and get meds. If meds work will her muscle rebuild? Or is it too late for her. I'm so angry with BA field for not catching it and with myself for not going to a different vet sooner. She eats and drinks fine. Plays with bones and doesn't act in pain. I just don't know if I can live with myself if it's too late for her.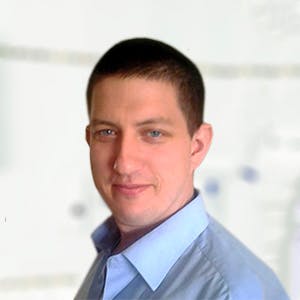 3320
Recommendations
Each case is different, but you should see a response to treatment but remember that treatment is long and not to expect an overnight change. I cannot say why the original Veterinarian didn't come to that diagnosis but hopefully Nicki can start treatment and improve. Regards Dr Callum Turner DVM
Add a comment to Nicki's experience
Was this experience helpful?
Porter
Black Lab
14 Years
0 found helpful
Has Symptoms
blind, weak rear legs; tremors
Hello, our Lab "Porter" will be 14 yrs old in February (2018), and has been diagnosed with MMM for the past year. He has lost muscle around his right eye, and is blind on that side now. He has been eating his regular food, but I have noticed that his drinking is more restricted - it appears that he cannot open up all the way. I know that is the progression of this disease, but is there a timeline of how quick this progresses to the point where the jaw is totally locked?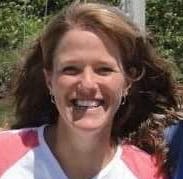 1611
Recommendations
Thank you for your email. I'm sorry that Porter is being affected by that disease. There really isn't any timeline for how quickly the disease progresses, it is individual for the dog and how it affects them. Some dogs can be treated with steroids to help with the signs of the disease, and I'm not sure if Porter is on medications? It will be important for you and your veterinarian to monitor his progression and make sure that his quality of life is maintained. I hope that he continues to be comfortable.
Add a comment to Porter's experience
Was this experience helpful?
Blue
Chiuhaua
4 Years
0 found helpful
I am very concerned about treating my dog with this condition...he's got diabetes. The drugs are strong and I'm not sure I want him to go through any more pain etc.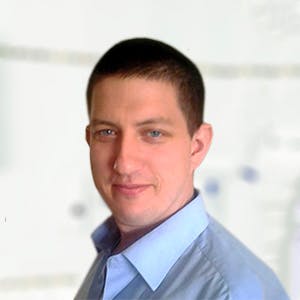 3320
Recommendations
The problem with conditions like masticatory muscle myositis is that the immune system needs to be suppressed to stop the muscles from being affected, whilst corticosteroids are generally contraindicated in animals with diabetes (you didn't indicate which medications were prescribed) there are other categories of medications which may be used but are normally used together with corticosteroids. If you have any concerns, you should discuss with your Veterinarian and explore other options. Regards Dr Callum Turner DVM
Add a comment to Blue's experience
Was this experience helpful?
Chucky
Golden Retriever
7 Years
0 found helpful
Hi my golden retriever has been diagnosed with muscle myositis and he's blind from one eye, he seems to have lost the muscle tissue on the left side of his head and his bext is tilted to the side. He cannot go up/downstairs anymore. He is not eating or drinking water. Any hope he may go back to normal with medication?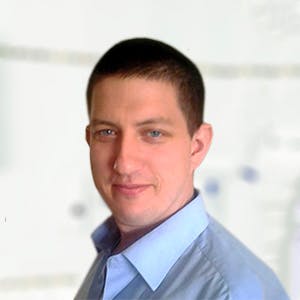 3320
Recommendations
Myositis may affect one muscle, one group of muscles or all muscles; treatment is usually aimed at calming down the immune system (corticosteroids and other immune system suppressants). Effective treatment may result in a worsening of symptoms initially which may scare pet owners. Options for Chucky should be discussed with your Veterinarian as no too cases are the same; prognosis is usually fair for this type of condition but varies case to case. Regards Dr Callum Turner DVM
Add a comment to Chucky's experience
Was this experience helpful?