What is Overproduction of Estrogen?
A dog can overproduce estrogen due to an artificial introduction of hormones or a natural imbalance of hormones. While overproduction of estrogen is more common in female dogs that naturally have higher estrogen levels, overproduction of estrogen may also occur in male dogs. No breed appears to have a higher occurrence of overproduction of estrogen or estrogen toxicity.
Estrogen is the hormone that controls sexual development, behavior and reproduction in female dogs. However, estrogen is produced in both male and female dogs. Overproduction of estrogen can cause complications of the reproductive organs and even estrogen toxicity, known as hyperestrogenism.
Overproduction of Estrogen Average Cost
From 14 quotes ranging from $500 - $6,000
Symptoms of Overproduction of Estrogen in Dogs
Lethargy
Pale gums
Blood in urine, stool and/or vomit
Fever
Infections
Thinning hair and/or hair loss
Males exhibiting female characteristics
Infertility
Prolonged estrus in females
Enlarge vulva and/or teats in female
Bleeding from vulva
Decreased attraction to opposite sex in intact males
Increased attraction to opposite sex in females
Tumor on tail in males
Testicular mass in males
Testicular atrophy in males
Prostatic dysfunctions in males
Prostatic cysts in males
Top
Causes of Overproduction of Estrogen in Dogs
Artificial estrogen or testosterone supplementation
Excessive production of estrogen (idiopathic)
Ovarian tumor
Ovarian cysts
Testicular tumor
Top
Diagnosis of Overproduction of Estrogen in Dogs
Diagnosis will depend upon proper reporting of symptoms and your dog's medical history. A thorough physical examination, followed by a complete blood count to determine your dog's levels of red and white blood cells, which can decrease as a result of overproduction of estrogen, chemical blood profile, and urinalysis in order to determine your dog's overall health and identify any issues or irregularities. If your dog's is losing hair, a skin biopsy will be examined in order to determine the cause of hair loss. An additional biopsy of your dog's lymph nodes will be conducted, along with an aspirate bone marrow biopsy. These will help determine estrogen levels and their affects on your dog's health. An x-ray and/or ultrasound of your dog's abdomen will be taken, and reproductive organs will be examined. For male dogs, testicles will be thoroughly examined, and any testicular masses will be diagnosed through a needle biopsy. For female dogs, ovaries will be examined, and any ovarian cysts will be studied through an ultrasound-guided aspiration.
Top
Treatment of Overproduction of Estrogen in Dogs
Treatment will depend upon the cause and extent of the overproduction of estrogen, as well as the sex of your dog. If overproduction of estrogen is caused by hormone supplementation, that therapy will be ceased immediately. The next step will be to stabilize your dog, which may include antibiotic treatment and blood transfusions, depending upon the severity of your dog's case. Definitive treatment typically involves surgical neutering or spaying in order to stabilize your dog's sexual hormones and is typically curative. Further treatment of masses or cysts will depend upon their presence and location; masses may be removed via an incision or small scope instrument, testicle(s) or ovaries may be removed completely. If your dog is suffering from decreased blood production, medication may be prescribed to increase production in bone marrow. In some cases of ovarian cysts in female dogs, medication may be prescribed to induce ovulation.
Top
Worried about the cost of Overproduction Estrogen treatment?
Pet Insurance covers the cost of many common pet health conditions. Prepare for the unexpected by getting a quote from top pet insurance providers.
Recovery of Overproduction of Estrogen in Dogs
A dog's hormonal balance is very delicate, and may take months to return to a healthy and natural balance. Monitor your pet's health and behavior during recovery and carefully follow all of the veterinarian's instructions for medications. If your dog has undergone surgery, stick to follow-up and wound care instructions carefully and monitor surgical sites. In almost every case, it will be required to bring your dog back to the veterinarian for checkups that will include blood tests and possibly bone marrow biopsies in order to monitor recovery. With proper treatment, recovery should be slow but total. Be sure never to give your dog supplemental hormones without consulting the veterinarian.
Top
Overproduction of Estrogen Average Cost
From 14 quotes ranging from $500 - $6,000
Top
Overproduction of Estrogen Questions and Advice from Veterinary Professionals
Xoxo
Labrador Retriever
3 Years
1 found helpful
1 found helpful
I have a female labrador which i bought from a kennel for my male lab, she is about 3 years old..doing good,healthy. But problem is she is bot coming into heat,i gave her protien rich foods,with lever,calcium,fish oil, cel pet female supplements..but she shows no sign,my male always hang wiyh her..plz give some advice..
Dec. 12, 2017
Xoxo's Owner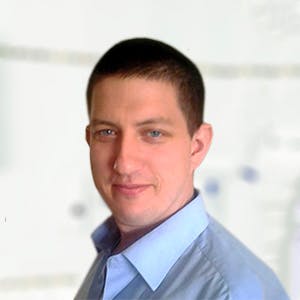 1 Recommendations
There are various reasons for not seeing a female in heat which include silent heat (you may not notice it), hormonal disorders, ovarian cysts or other reproductive issues; at this point I cannot recommend you any specific treatment as we do not know what the underlying cause of the problem is so we cannot be sure which treatment would be best, a breeding soundness examination would be valuable. Regards Dr Callum Turner DVM
Dec. 12, 2017
Was this experience helpful?
lucy
Hound
14 Years
1 found helpful
1 found helpful
my dog had been peeing in her sleep. vet prescribed estrogen for her (she was spayed as a puppy, she is now 14). she is experiencing lethargy and her hair is coming out in clumps. she started out on 2 pills a day, then 1 for a week and now she is down to half a pill. the peeing stopped.
Oct. 28, 2017
lucy's Owner
---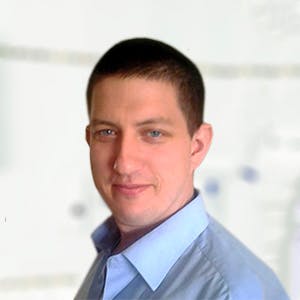 1 Recommendations
Hair loss is a common side effect with an increase in estrogen levels, it is important to follow the instructions of your Veterinarian and it is encouraging to know the urinary incontinence has stopped. The hair loss may take some time to resolve, but keep an eye on it and bring it up with your Veterinarian at your next visit. Regards Dr Callum Turner DVM
Oct. 29, 2017
thank you! i will be seeing the vet soon
Oct. 29, 2017
lucy's Owner
Was this experience helpful?
Overproduction of Estrogen Average Cost
From 14 quotes ranging from $500 - $6,000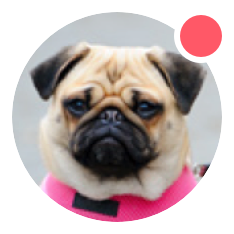 Need pet insurance?