What is Regurgitation?
Vomiting and regurgitation are two very different things so you have to be sure which one is affecting your dog. When your dog vomits, there will usually be some sort of warning such as drooling, licking his lips, heaving, and retching. Regurgitation happens suddenly and without warning. Vomit is food from the stomach (partially digested) and regurgitated material is completely undigested and looks pretty much like it did when he ate it. This can be serious because the larynx is unable to close in time and the material may be inhaled into the lungs, which can cause pneumonia.
Regurgitation is an evacuation of food, mucus, or fluids from the throat. This differs from vomiting because your dog will not have abdominal contractions and nausea. It is actually a symptom rather than a disorder. It may be a congenital disorder most common in Miniature Schnauzers, Great Danes, German Shepherds, Labrador Retrievers, Irish Setters, Newfoundlands, Chinese Shar-Peis, and Wire Fox Terriers or it can be acquired. Some of the causes of the acquired form include enlarged esophagus, gastric reflux, foreign object, poisoning, rabies, or cancer.
Book First Walk Free!
Symptoms of Regurgitation in Dogs
When your dog has a regurgitation problem, it usually comes on pretty quickly with no warning so it may take you a while to notice it if you do not watch your dog when he eats. However, there are ways to tell whether the vomitus is from regurgitation or from the stomach. The most obvious way to tell is that the food will be completely undigested so it will look just like it did when your dog ate it. Some of the most often reported signs of regurgitation include:
Throwing up water, food, or mucus
Appetite loss
Weight loss
Difficulty swallowing and frequent swallowing
Coughing and clearing throat
Bad breath
Lumps in the throat
White or pale gums
Abdominal pain
Increased body temperature
Tiredness
Types
Congenital regurgitation in dogs is a birth defect most often found in certain breeds
Acquired regurgitation in dogs can be caused by a throat or esophageal disease
Causes of Regurgitation in Dogs
Regurgitation can be congenital or acquired and may be found in any breed. However, there are some breeds that are more susceptible to the congenital form than others such as:
Miniature Schnauzers
Great Danes
German Shepherds
Labrador Retrievers
Irish Setters
Newfoundlands
Chinese Shar-Peis
Wire Fox Terriers
Acquired regurgitation in dogs can occur in any breed of all ages. It can be caused by a throat or esophageal disorder such as:
Throat Disorders
Poisoning
Rabies
Foreign bodies present
Cancer
Esophageal Disorders
Enlarged esophagus (megaesophagus)
Gastric reflux (usually caused by a hiatal hernia
Cancer
Addison's disease
Diagnosis of Regurgitation in Dogs
It is helpful if you can bring in a sample of the material your dog regurgitated so the veterinarian can take a look at it and see if the food has been digested and test it for toxins. The veterinarian will also talk to you about what symptoms you have noticed and if your dog has had any recent injuries or illnesses. Make sure you mention if you have given your dog any medications as that can have an impact on the diagnosis and treatment. The first step will be to give your dog a complete and comprehensive physical assessment including vital signs, palpation, and auscultation. A complete blood count (CBC) and chemical analysis are also needed to check for other signs of disease. Endocrine testing (ACTH stimulation, thyroid profile) to check for Addison's disease is also necessary.
Thoracic radiographs (x-rays) can be helpful at this stage, to look for esophageal disorders. If needed, contrast (dye) may be added for more detail. The veterinarian may also decide to do an ultrasound or CT scan to look for tumors or other causes of regurgitation. An endoscopy is another good procedure for checking out the esophagus and thorax. To do this, the veterinarian will sedate your dog and use a long flexible tube with a light on the end to look for abnormalities, foreign objects, lesions, or inflammation.
Treatment of Regurgitation in Dogs
Treatment depends on the cause of the regurgitation. If it was just a foreign object, the veterinarian can remove it and maybe give your dog antibiotics to prevent infection. However, other causes may need more intense treatment.
Enlarged Esophagus (Megaesophagus)
An enlarged esophagus can be acquired from an infection or may be congenital. Either way, the underlying problem has to be addressed first. A special diet and medication may be used to prevent regurgitation.
Addison's Disease
Addison's disease is a disorder of the adrenal glands and hormones. Medication can be used to control the symptoms, which should control the regurgitation as well.
Poisoning
Depending on the type and other symptoms, with any kind of poisoning the veterinarian will usually perform a gastric lavage and intravenous (IV) fluids. Medication may be given to help calm the stomach.
Gastric Reflux (usually from a hiatal hernia)
Gastric reflux is usually controllable with medication. However, if the case is severe, the veterinarian may suggest surgery to repair the hiatal hernia.
Cancer
Cancer may be treated with chemotherapy, radiation, and surgery, depending on the severity and the stage.
Rabies
Unfortunately, there is no cure or treatment for rabies. It is usually fatal within a few days. Euthanasia is encouraged when symptoms start to decrease the suffering and chance of spreading the virus.
Recovery of Regurgitation in Dogs
If your dog does not have cancer or rabies, the prognosis is good. Depending on the treatment, your pet will probably be back to normal in a few days. However, with cancer, the prognosis is fair to guarded and rabies is almost always fatal.
Regurgitation Questions and Advice from Veterinary Professionals
Linda
Wire Fox Terrier
1 Month
0 found helpful
Has Symptoms
Vomiting at night every now and tha
Good day to you.
I have a seven month old Wire Fox Terrier very energetic, playful and intelligent. Recently during the night it vomit and eat it quickly and if nothing happened. I know that it is all the time chewing something from garden pots and I think we are feeding it quite often. Can you please give me you opinion.
We have a 10 year old German Shepherd/Rottweiler and has started vomiting at night for the past 3 days. He hasn't had his Apoquel since this all began. He did vomit again this morning. What do we do?
Add a comment to Linda's experience
Was this experience helpful?
Gaia
Shortybull
19 Months
0 found helpful
I have an 1 1/2 yo female Shortybull who in July experienced a choking episode. Fortunately I was home and was able to assist. Holding her upside down, slapping her chest, and swiping my fingers in her throat allowed the food to be dislodged. All was fine but shortly after that she started regurgitating whole meals, followed by reconsumption. Shes been to the vet, was given barium so the Vet could follow the liquid as she digested it. No visible obstructions were visible and the esophagus looked normal. All liquid passed through her as predicted according to the intervals (30,60,90, 120 min)at which the Vet took xrays. She was prescribed Cerenia, Sucralafate, Metronidazole, Metroclomide and Hills Z/D dog food. I grind the food in a coffee grinder until powdered and mix with warm water to make a thin slurry. The regurg after eating is still occuring. It has been 5 months. Suggestions on what steps to take next are appreciated.
If you are still having issues see if you can find a veterinary chiropractor. My dog has ongoing regurgitation issues but when they were at their worst I found out that a misalignment can cause problems with the vagus nerve. My dog improved immediately after an adjustment. Perhaps a misalignment occurred when you were helping her during her choking episode.
i think Becca P. probably hit the nail on the head if not exactly, then some variation of misalignment or injury occurred unintentionally when administering emergency first aid. Especially if there were no symptoms of any problems prior to this incident. It's too bad Becca P. did not see or respond to
My dog has started doing this? Did your dog find a resolution?
Add a comment to Gaia's experience
Was this experience helpful?
Rosie
Labrador Retriever
9 Years
0 found helpful
Rosie is a 9 year old Labrador Retriever. She's always had a delicate stomach,vomiting or regurgitating things retrievers get a hold of but shouldn't. We are VERY careful with what she eats because of her history feeding only high grade grain free dog food, safe marrow chew bones stuffed with canned dog food,and sometimes bully sticks. Lately, she's been regurgitating more regularly after sleeping, sometimes 3 times weekly. It happens mostly in early morning upon waking, sometimes with yellowish bile, sometimes just undigested food. We started feeding her 3x day. Not sure if this has made a difference yet. What do you think?
I have a 9yr old lab doing the same thing. My vets believes it's acid reflux.
How did you make out with Rosie.
Add a comment to Rosie's experience
Was this experience helpful?
Otto
Black Lab /Golden Retriever Cross
2 Years
0 found helpful
Has Symptoms
Regurgitating 7 times overnight.
I have a 2 1/2 yo Black Lab/Golden Retriever Mix. He began "regurgitating" last evening, about 2-3 hours after eating. I say regurgitating vs vomiting since he did not appear to heave, although some of the contents did appear to be partially digested. The rest were swollen undigested particles of food, and liquid. He continued to do this throughout the night and into the morning, about 7 times until early this morning. I have with-held food and only given a little water. After the 2nd incident, the contents were composed strictly of liquid, Yellow, tan, and white in color. He appears to have allergies and 2 weeks ago the vet ordered hydroxyzine for his persistent scratching. He has dandruff, so I also with her approval switched his diet from chicken and rice to cold water fish & sweet potatoe with the same company. The (All natural) Nutrition company, Natures Select, stated that many dogs seem to develop an allergy to chicken and do well on the fish. "This recipe is the perfect solution for dogs who suffer from skin allergies, poor digestion, sensitive stomachs, and finicky eaters. Dogs love the taste of Menhaden Fish! Fish is a great way to improve the overall appearance of a dog's skin and coat."
I don't often give the hydroxyzine as it appears to make him a little drowsy. He has eaten grass since I have had him. Although I attempt and am successful at limiting the actual ingestion. He is a service dog and exceptionally well behaved.I have only had him for the past 9 months.
He has never "upchucked" since I have had him. I don't believe he has ingested anything he shouldn't have, or that should have upset his stomach. He never gets "people food."
I see that several times you have recommended chicken and rice diet for recovery, I was thinking of banana or sweet potatoe, or would you recommend something else? And would you allow free access to water or limited small amounts? I planned to try the soft food this evening, or should I wait until tomorrow am?
I would go to the vet or call the vet where he was trained, but they are closed today. I was hoping you might guide me?
Limit Water? I have never heard of such a thing. Is there any situation when restricting a dog's voluntary water intake would be advised? (if they were not receiving fluids intravenously at the time)
Add a comment to Otto's experience
Was this experience helpful?
Louie
French Bulldog
5 Months
1 found helpful
My 5 month Frenchie keeps regurgitating, like sometimes 5 or more times a day, he can not go outside and play either otherwise he will regurgitate. We are told he needs BOAS surgery to help with this problem, but we have to wait till he is 6 months old. Do you think this surgery could help? This is so heartbreaking to watch everyday.. Thank you
Did you manage to find any relief for your dog? I'm dealing with something very similar with my 7 month French bulldog.
My Frenchie is 18 months and we have been dealing with this for about a year. He has had x-rays and ultra sound and test for addisons disease as well as all blood work possible for liver and kidney functions. Hes is currently taking cerenia and prilosec. But he continues to be sick after getting excited and regurgitates all the time. Did u find anything from your vet?
i have a 2 year old french bulldog who has regurgitated his food 3 times a day for 18 months hes lost a lot of weight .. he had BOAS surgery 3 weeks ago and it hasnt worked
Hi, I have a 1.5 year old frenchie who can regurgitate a few times a day. Sometimes it's just in her mouth and sometimes it will be enough to spill out onto the floor. Doesn't seem to matter what she is doing. She is a happy and healthy, energetic pup other than this problem. Stool and weight is normal... Any updates or home remedies anyone can recommend?
Hiatal Hernia. Common in Frenchies and American bulldogs. Go to UC Davis Animal hospital for swallow study/Fluoroscopy. Or call the UC Davis Small Animal Hospital Specialty Clinic for a possible referral in your area.
Hiatal Hernia. Needs fluoroscopy to diagnose. Contact UC Davis Small Animal Hospital in California
Add a comment to Louie's experience
Was this experience helpful?
Bonnie
Pit bull
24 Months
3 found helpful
My 2 year old Pit bull just regurgitated twice in the last hour. Food was undigested and her meal was about 6 hours ago. I found no foreign objects in her regurgiation. She has been eating grass habitually since we got her 1 month ago, but this is the first occurace. She has been acting normally, usually pretty playful and energetic to go on her walks, enthusiastic eater and normal amount of energy. Should I take her to the vet immediately or can I afford to wait and see if she regurgitate/vomits again? We feed her a blend of Kirkland beef and sweet potato kibble with some boiled carrots.
How did everything turn out with your fur baby. I have a 9 yr old that just started regurgitation yesterday 8 hours after eating. I am going to take her to the vet but just curious how it turned out for you?
to sissy f.: I would get your dogs ears checked. It could be a balance problem inside his ears that cause the dog to get nausea, that happened to my yorkie.
6 month old lab mix chewed an old cable cord and regurgitated her food up are they related? The cord wasn't powered.
I have a 2.5 year old Lhasa Apso, he has been regurgitating phlegm and thick white mucus since he was a pup. He did have an X-ray and everything looked good there. Since he is older, he now has skin allergies. I give him paw soaks, which are very helpful. He's been shaking his head and the vet gave him antibiotics. He's only the 2nd week into the meds and he still shaking his head and he still regurgitates. His regurgitation can be at any given moment. When he's just strolling or sometimes after a drink of water. He has never done it right after eating. I have had him to a few vets and no one seems to know what is happening to him.
Maybe someone here has heard of this or has had a similar situation that can shed some light?
Thanks so much!
My 10 year old Shih Tzu started shaking his head with some sneezing and would regurgitate his food plus mucus would come out. He also had a runny nose, long story. We tried so many .I had him scheduled for a rhinoscopy thinking he may have something up his nose. They could not perform it because he regurgitated all down the Doctor's lab coat. The specialty veterinary gave him a prescription for sucralfate, ondansetron and a quarter tablet of prilosec. Hes doing better finally. His symptoms had been going on for two months. After many vet visits it turned out to be a stomach issue. We go back for a second ultra sound in 10 days and re check.
Add a comment to Bonnie's experience
Was this experience helpful?
Toffee
Jack Russell Terrier
11 Years
1 found helpful
Has Symptoms
Vomiting, regurgitates, nervous
My dog suffers from intestinal bowel disease has done since a few weeks old. Heoften vomits for as long as two weeks at a time several times a day then starts to regurgitate after drinking water this happens several times a day he often does as swallows it down immediately after bringing it up in his mouth. He doesn't eat large amounts he eats slowly he only eats if I feed him and is on a diet for his condition. I have noticed white mucus in his vomit when he regurgitates.
My frenchie is about two years old now, he is always regurgitated After eating, and otherwise seems perfectly healthy. It's always undigested food.We try putting a Kong and his bowl and slowing down certainly does help, but eating and drinking at the same time is a no go, and after he eats it is critical that he is forced to be still for at least 25 to 30 minutes. I will check out The hiatal hernia diagnosis.
Add a comment to Toffee's experience
Was this experience helpful?
Maizy
Golden Retriever
2 Years
0 found helpful
My 2 1/2 year old golden retriever had a c-section 2 weeks ago, she wasn't doing well after her surgery (kidney levels were very elevated), so when she came home she was on a lot of medications including Carafate. She wasn't having any trouble with eating (was giving her a bland diet of chicken and rice and introducing some regular dog food back). A few days after she was done with the Carafate (and all the other medications), she began to regurgitate almost every time she ate. The problem seems to be increasing in frequency (couldn't even keep a small piece of bread down with an Omeprazole in it). She is drinking water fine and has an appetite. I didn't know what could be causing the sudden change with keeping food down since she had been doing so well after the surgery.
Update on Maizy, I took her to our regular vet and she did X-rays and found no sign of megaesophagus. She prescribed Carafate again and gave her a shot of Cerenia and then pills to begin the next day. None of this helped, so she had about 10 X-rays with barium and nothing was found. She then prescribed metocolpramide for her. As soon as we got home I have her the metocolpramide and then waited an hour and gave her a little food and she kept it down, about 2 hours later I have her a little more and she kept that down. But it didn't last as she began regurgitating again later in the evening after a feeding (and a 2nd dose of metocolpramide. The vet suggested the next step be an ultrasound but I can't get her in until next week.
Add a comment to Maizy's experience
Was this experience helpful?
Theo
Goldendoodle
1 Year
0 found helpful
My one year old GoldenDoodle has been regurgitating for all his life. When we initially brought it up to the vet he mentioned that he may be drinking water too quickly. Although he does drink water too quickly, the regurgitation has continued and perhaps gotten worse. He regurgetates while running or after any sort of excersise or car ride. The doctor is recommending we take him in for x-rays and blood work. Any insight into what this could be? Or any advice into what we can do?
Add a comment to Theo's experience
Was this experience helpful?
Daisy Mae
English Bulldog
7 Years
0 found helpful
severe sporadic regurgitation episodes, causing dehydration and kidney failure requiring fluid therapy. Have tried different prescription food and homemade food. Abdominal ultrasound and upper/lower x-rays have been normal, currently having a barium swallow xray series.
Add a comment to Daisy Mae's experience
Was this experience helpful?
Tyson
Rottweiler
3 Years
0 found helpful
I have a 3 year old Rottie who we adopted from a shelter a little over a month ago. He started vomiting and having running stools so we took him to 24 hr vet who did an xray said he had a possible obstruction in his stomach. She also had a radiologist review his xray and they said they didn't see anything. They proved him with fluids suggested we take him to our vet. The next day we took him to his vet who also couldn't see anything on his xray. He suggested to watch him and his diet and said that whatever it was that was obstructing had since passed. We started him on white rice and his stools began to harden however he's now regurgitating his food. Last night his food came up within an hour of exactly how he had eaten it. My husband and I noticed his teeth had been filed down which leads us to believe he may not be able to chew his food properly. It hasn't stopped him from eating. So I'll try putting it in the food processor. It this doesn't work back to the vet for the ultrasound. My poor pup has been thru so much in his short life I hate having to have him pinched and poked.
Add a comment to Tyson's experience
Was this experience helpful?
Archie
American Bulldog
9 Months
1 found helpful
Has Symptoms
Regurgitating food after drinking
My 9 month old American bulldog has started regurgitating his food after drinking water. It started about a month ago occasionally. But the last 3 days hes done it once a day. He was feed 4 times aday until recently when he went down to 3 meals. He has always eaten his food very fast since we had him, at 3 weeks old due to his mum not looking after the litter and her milk drying up... he was loosing weight so we hand fed him til he was weaned at 4 weeks. He has always gained weight well after his bad start has had his puppy checks, and otherwise seems lively and in good health. We bought him a puzzle feeder to slow his eating down, as he eats like a pig! Today we stopped him having water directly after eating, for about an hour, he does like to drink a lot after eating, to see if it helped, but as soon as we let him drink, up came his food.This only happens after drinking, otherwise his food stays down. Any advice please we can try before a vets trip. Thank you
Our 8 month old American Bulldog Rocko
Has the exact symptoms...
Have you had any luck on finding out the cause?
Thank you
Your American and French bulldogs likely have a hiatal hernia (I have a frenchie that had one). It needs to be diagnosed through a endoscopy/fluoroscopy (swallow study). Then surgery is needed to fix the hernia. UC Davis in California provides these services. If you are not in the California area, call UC Davis and they may be able to provide you with a referral in your area. Good luck.
Add a comment to Archie's experience
Was this experience helpful?
Shiloh
Labrador Retriever
5 Years
0 found helpful
I have a 120lbs 5 yr old English lab and he's been having a problem with spitting up water and undigested food on and off for about a year seen a vet multiple times with no real answers. He has had lung infection before. And has a hug neck. I have elevated his dishes. I have changed his food multiple times. I'm even getting water filter on sink to see if it's the water. He makes a lot of noise breathing and coughs a lot. And it seems to be getting worse. He's loosing energy and every time he gets excited he hurry and lays down. I'm getting really worried. Any help is appreciated
Add a comment to Shiloh's experience
Was this experience helpful?
Ruby
Patterdale Terrier
9 Years
0 found helpful
Medication Used
Metoclopramide Hydrochloride
My dog has been diagnosed with bid which mainly affects her stomach. We are feeding on a z/d diet as proteins are small. After feeding, usually an hour, she will start to cough. If you give her a little more food this stops the cough but if I am not around she will vomit her food up.
Add a comment to Ruby's experience
Was this experience helpful?
Millie
Labrador Retriever
7 Years
3 found helpful
My Labrador is 7 and lately has been regurgitating maybe every other other day this week. Everything seems normal for the most part. The only change I can think of is that I have had a stuffy nose due to pregnancy and she has been getting ahold of my tissues a lot. I want to take her to the vet asap but we are low on funds and I am worried about her in the meantime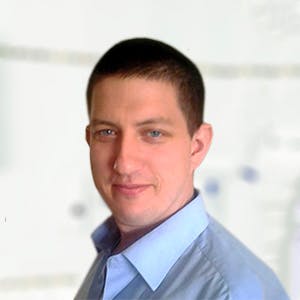 3320
Recommendations
There are a few possible causes for regurgitation and it is difficult to say what the specific cause is without examining Millie (and in some cases looking at an x-ray); foreign object obstruction, esophageal disorders, food intolerance, liver disease, pancreatic disorders, stress among other causes may lead to regurgitation. Try to feed Millie small meals more often to see if this helps in the meantime, otherwise visit your Veterinarian. Regards Dr Callum Turner DVM
Add a comment to Millie's experience
Was this experience helpful?
Whiskey
Goldendoodle
One Year
0 found helpful
My dog is 1.5 years old. Just recently he has started to not want to eat as much and can't seem to hold anything down. Sometimes he vomits and some times he regurgitates. He regurgitates more when he has only had water. He doesn't seem to have much energy and just wants to lay around. What should we do?
Add a comment to Whiskey's experience
Was this experience helpful?
Tony
Plott Hound
5 Years
0 found helpful
I have had my dog for almost 3 years. He has been to the vet for his yearly checkups the first and second year and everything was all good. He has had an ongoing issue with regurgitation from about a month after we got him until now. It always happens within an hour or so from when he last ate. After the first 2 times, I purchase a slow feeder bowl and he has used it since. I feed him 2 times a day and he eats the Kirkland brand red bag from Costco. At this point I cant figure out why it happens but have summed it up to anxiety. There are times where he will regurgitate every couple days and other where he will go 3 months without anything. Any help or reccomendations will be appreciated.
Add a comment to Tony's experience
Was this experience helpful?
Solo
Goldendoodle
6 Months
1 found helpful
My puppy was diagnosed with Giardia 2 months after we got him from breeder. He had watery stools so I had him tested. He did 1st round of antibiotics but Giardia was still present so Vet decided to do 2nd round of meds but this time for a longer period of time. We are almost finished with this most recent round of meds but I've noticed that he had been regurgitating his kibble. It's happened 3 times this week already. He eats it back up when it happens though. His appetite hasn't been the best either so I have introduced a new food (taste of the wild w/salmon) while transitioning from Verus puppy w/chicken. Could this regurgitation be a result of food intolerance or a side effect of the medicine? Other than this he seems fine, playing with toys, firmer stools, etc.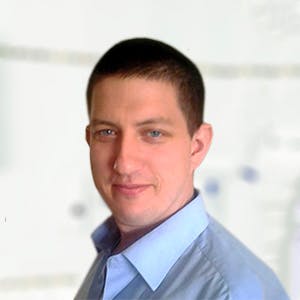 3320
Recommendations
The regurgitation may be related to a few different conditions which may include food intolerance (we would expect to see the regurgitation more often), esophageal disorders (esophageal strictures, megaesophagus etc…), medication side effects (normally sporadic vomiting) among other issues; it is really difficult to say but another faecal sample should be taken and you should follow up with your Veterinarian. Regards Dr Callum Turner DVM
Add a comment to Solo's experience
Was this experience helpful?
Lucas
Rough Collie
9 Years
0 found helpful
Medication Used
Porcine-derived enzyme for his EPI,
What should I consider?
My nine year old rough collie (not border) has regurgitated twice in the last two weeks. I realize this is not a lot, but he has never done it in the past. He also has a healthy appetite and I found him eating the contents of his regurgitation.

Read more at: https://wagwalking.com/condition/regurgitation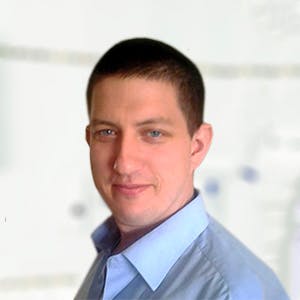 3320
Recommendations
There are many causes for regurgitation and thankfully so far it is infrequent, however since Lucas does suffer from exocrine pancreatic insufficiency I would recommend seeing your Veterinarian to see if that is related to the regurgitation or not. Other causes may include esophageal disorders, infections, parasites, food intolerance among many other causes; again your Veterinarian will check and rule out other conditions. Regards Dr Callum Turner DVM
Add a comment to Lucas's experience
Was this experience helpful?
Penny
English Mastiff
2 Years
0 found helpful
Our 2.5 year old English Mastiff who has congenital kidney disease regurgitates REGULARLY nowadays. Even 10 hours after eating or drinking (like when we wake up in the morning), she'll suddenly regurgitate water and kibble (that looks like it soaked up water). She never seems like she's ill, but every now and then it's like her appetite is poor and she'll go a whole day without eating. Could it just be reflux? She takes Azodyl and a mobility supplement daily and is on Hill's K/D.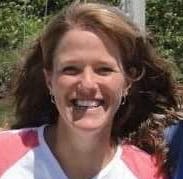 1611
Recommendations
Penny's problem could be reflux, or secondary to her kidney disease, or unrelated. If it is a regular occurrence, it would probably be a good idea to have an examination with her veterinarian to see if there is anything else that she needs or that you can do for her.
Add a comment to Penny's experience
Was this experience helpful?
Jax
Pit bull
4 Years
0 found helpful
We keep our dog in the house and crated at night he'll go outside and every time he comes back in to his crate he regurgitates he won't do it outside no matter how long he's out there this has been going on for a couple weeks now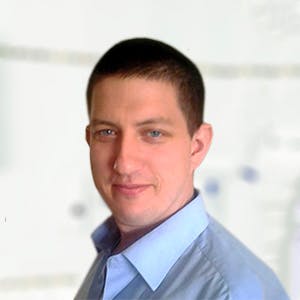 3320
Recommendations
It is difficult to say what the specific cause of the regurgitation is, is he only doing it in the crate? If you let him in the living room loose does he vomit? It could be stress from being put in the crate or nausea after stopping activity. Try feeding at different times and letting him out at different intervals to see if there are any differences. Regards Dr Callum Turner DVM
Add a comment to Jax's experience
Was this experience helpful?
Mika
Mix
8 Years
0 found helpful
My pup went through a period of about 2 weeks where she would randomly regurgitate/throw up. It didn't have any stomach bile, just her dog food, but it's somewhat digested (soft) and doesn't happen immediately after she eats. We thought it was because we accidentally bought grain free Merrick dog food. We switched back to normal Merrick and reduced her food intake slightly, she stopped regurgitating, but now more than a month later she's suddenly doing it again. Sometimes 2-3 times a day. She was just at the vet for an eye infection and they did not notice anything wrong with her physically or vitals. Not sure how concerned we should be about the regurgitation.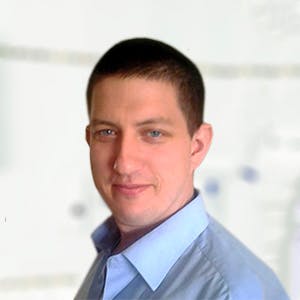 3320
Recommendations
There are many causes for vomiting/regurgitation and it isn't something that would show up on a general examination performed by your Veterinarian, it would be something you would need to tell them and they would look into the problem. You should return to your Veterinarian for an examination to see if there is any specific cause for the vomiting/regurgitation since it is impossible to say what the specific cause is. Regards Dr Callum Turner DVM
Add a comment to Mika's experience
Was this experience helpful?
Karma
Labradoodle
6 Months
0 found helpful
My puppy is 6 months old, when I brought him home from the breeder he was 2 months old. He was regurgitating after eating and the vet said Eating too quickly and to get a slow feeding bowl. I did this and yet he continue to regurgitate so I decided to switch as food. It stopped until last week, and now he has been regurgitating almost every single day. He acts his normal self happy-go-lucky no issues come up but I'm concerned he isn't getting enough calories. Because of his regurgitation I have always left food down all the time for him to eat, and hes never really over eaten or eaten more than what I should have. I find when he regurgitate it's typically after he has uneaten and many hours, but this is his choice as the food's always available. What should I do? And why did the start up all the sudden again? I do know my puppy lays down when he eats even with the slow feed bowl but again for the last 3 months it had stopped and now all the sudden started happening again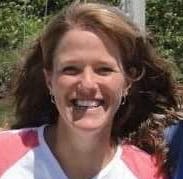 1611
Recommendations
Karma may have a problem with his esophagus, and a follow up recheck with your veterinarian would be a good idea. They may need to take x-rays to rule out obvious esophageal disease, and there may be medications that will help him. In the meantime, it may help to feed him from an elevated position, like putting his food bowl on a low chair.
Add a comment to Karma's experience
Was this experience helpful?
Hippo
French Bulldog
3 Years
0 found helpful
Hi, I have a 3 year old French Bulldog who was very athletic and a happy healthy dog until a few months ago. He started licking at a paw, had a sore on the paw, then tested positive for Lyme and was treated for a month with doxy. During that month he developed a cervical herniated disc and required discectomy which was done by ventral slot. He did well but 2 weeks after surgery started eating a lot of grass, regurgitating mostly water after exercise but occasionally a few bits of undigested kibble. His vet thought it could be esophageal/stomach inflammation from the post op pain meds (carprofen, was also on gabapentin and tramadol for 2 weeks around the clock) and the month of doxy. Treated with carafate, pepcid, cerenia. He did not improve. Few weeks went by, she did cbc and lytes and they were normal. Then he had episode of hematemesis, went for cxr and abdominal xray which were normal. Of note, a year prior an Acth Stim test was done when his cortisol came back as 0 during workup of a toxic ingestion and it was negative. He has never had any respiratory issues despite being a brachy - I don't think this is an airway thing. Now he is vomiting more and more food. Partially digested I just switched his food from hills rx d/d which he has been on since puppy to a limited ingredient salmon/pea canned food. Taking him to an internal med person next week but I'm stumped. Vet suggested sliding hiatal hernia, why now though ?Should we retest for addisons? What are the odds of a foreign body not showing up on xray? Which first - acth Stim, u/s, endoscopy or flouro? He is on Reglan, carafate and Prilosec now. He has energy in the morning but sleeps the rest of the day (hard to tell if this is normal as it's also been very hot out.) Thanks for any thoughts you have on this .So heartbroken for my boy.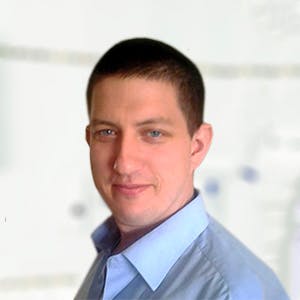 3320
Recommendations
At this point it would be best to wait until your appointment with the Internal Medicine Specialist as your Veterinarian would have ruled out the usual causes; some esophageal irritation after surgery may occur where some stomach acid may irritate the lower portion of the esophagus which could cause long term issues. Apart from that, I cannot think of anything else unfortunately. Regards Dr Callum Turner DVM
Add a comment to Hippo's experience
Was this experience helpful?
Bella
Australian Shepherd boxer mix
13 Years
0 found helpful
On a few occasions in the past two weeks Bella will wake up swallowing excessively like she is about to throw up. A few times she threw up a clear liquid and today a little food. The other times nothing just keeps swallowing until she stops. She then starts coughing and choking a bit and then she's fine. She usually drinks water after and seems fine. Other than this she's acting normal.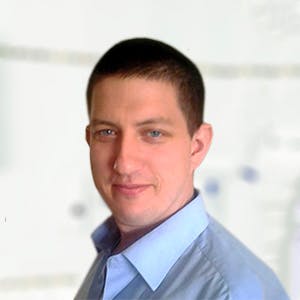 3320
Recommendations
It is possible that Bella is having these episodes due to an empty stomach and a little gastric reflux, you should try to give Bella small regular portions of food so that her stomach isn't empty for long (like a small meal every six hours). If Bella continues with these symptoms, you should visit your Veterinarian for an examination to be on the safe side. Regards Dr Callum Turner DVM
Add a comment to Bella's experience
Was this experience helpful?
Baloo
Flat-Coated Retriever
7 Years
0 found helpful
My 7 year old seems to regurgitate in the same pattern. It doesn't happen often but sometimes when he comes to bed he will bring this one toy that is a hippo then he digs in the sheets and moments later lets a little whine out and then regurgitates. Could this be an instinctual thing where he thinks his toy is a pup and then he lets the food out?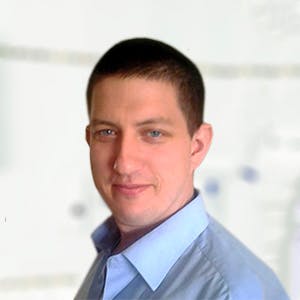 3320
Recommendations
It is strange that the regurgitation is occurring at the same time, it is important to try to feed him at a different time to see if the interval between eating and regurgitation changes and if you feed him in the morning (for example) does he regurgitate after a certain time from. Some dogs do regurgitate food to feed their pups, but it is normally the mother which does this; however Baloo may be showing maternal behaviour towards the toy. I would however recommend having him checked out to be on the safe side. Regards Dr Callum Turner DVM
Add a comment to Baloo's experience
Was this experience helpful?
Big Ben
Great Dane
9 Months
1 found helpful
Hello. I have a 9 month old Great Dane. He regurgitates only water after each drinking, never food. He's been hospitalized for pneumonia once (could not tell if it was from aspiration though). He was tested via xrays for esophagus issues (i.e. megaesophagus) but everything came back normal. We have not done the barium nor scope testing. Have you seen cases of dogs regurgitating only water before and if so, what alternative to water will suffice a dog this size? I try to compensate with wet food and ice currently. Thank you. -Cristina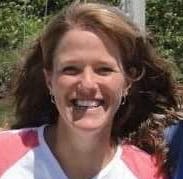 1611
Recommendations
There isn't any alternative to water, unfortunately - I'm not sure if you would be able to give enough ice to meet Big Ben's water demands. One thing that might help is to put his water bowl at an elevation that is near his actual height, so that his head is up when he drinks. If his thyroid has not been tested, that might be worth doing as well. I hope that your veterinarian is able to solve this problem for him.
I saw on another thread that sometimes city water could be a potential reason for a dog to regurgitate. Have you hear of this before? Our city water is particularly high in mineral count. Curious if you have heard of it before. Thank you.
Add a comment to Big Ben's experience
Was this experience helpful?
Jack
Australian Shepherd
1 Year
0 found helpful
So my dog sometimes, very seldomly regurgitates his food. The food looks almost like a wet version of his dog food. This happens maybe once every few months? Should I be concerned?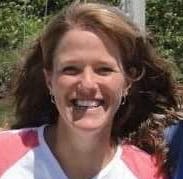 1611
Recommendations
If Jack does this very occasionally, and is otherwise completely normal, I'm not sure that I would panic. Sometimes if dogs eat their food too quickly, they will vomit it back up. If it becomes a regular occurrence, or he is displaying other signs of GI problems such as vomiting or diarrhea, then he should be seen by a veterinarian. I hope that all goes well for him!
Add a comment to Jack's experience
Was this experience helpful?
B
pit bull terrier
6 Months
0 found helpful
OUR PUPPY SLEEPS IN OUR BED WITH US A COUPLE TIMES A WEEK. EVERYTIME HE SEEMS TO SLEEP WITH US HE WAKES UP WITH WHAT SOUNDS TO BE REGURGITATION, WE RUN HIM OUT AND HE JUST REGURGITATES THIS MUCUS TYPE STUFF. IT ONLY HAPPENS WHEN HE SLEEPS IN OUR BED. THERE ARE REALLY NO SYMPTOMS HE JUST WAKES UP AND JUMPS OFF THE BED AND RUNS TO THE BACK DOOR AS HES REGURGITATING WAITING FOR US TO LET HIM OUT.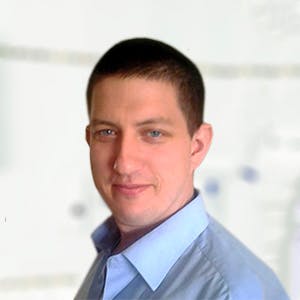 3320
Recommendations
It is strange that B is regurgitating only when sleeping with you, if she licking you or the bed which may be inducing this behaviour or are you using any essential oil diffusers which may be irritating to her? You should establish a routine to keep her in her own bed or crate so that these episodes don't happen until you can find a cause for them. Regards Dr Callum Turner DVM
Add a comment to B's experience
Was this experience helpful?
Dakota
Mix
10 Months
0 found helpful
Our rescue dog regurgitates a couple times a week always after coming in to our room after his last outside potty trip. We have been trying to slow his eating and feed him earlier in the evening so it's several hours later it happens. He always feels just fine and even asks for food afterwards. Any suggestions?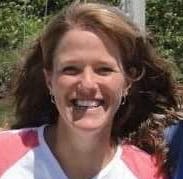 1611
Recommendations
Slowing Dakota from eating and feeding him a little earlier are good things to try for this problem. Since he is normal otherwise, it may be a small problem with food intolerance, or he may have a parasite that may be causing this problem. It would be a good idea to have a stool sample analyzed by your veterinarian to make sure that there aren't any parasites causing this behavior. I hope that all goes well for him.
Add a comment to Dakota's experience
Was this experience helpful?
Ben
English staffie cross american staffie
6 Years
0 found helpful
my dog throws up his food every time he eats and the food looks just as he ate it. He started regurgitating his food when we moved house. we feed him dry dog biscuits and sardines for breakfast and dog biscuits, mince, rice and vegetables for dinner. the portion size is two small scoups of biscuits and a tin of sardines in oil and two small scoups of biscuits and a regular size scoup of mince.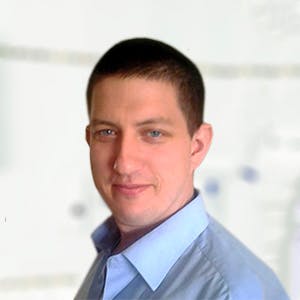 3320
Recommendations
If the food is being regurgitated without being digested, I would be concerned about megaesophagus or esophageal strictures which may be preventing food from passing through the esophagus to the stomach. You could try feeding Ben small portions of soft food with him in an upright position or try feeding him on the stairs with his bowl on the top step and his hind legs on a much lower step. A visit to your Veterinarian is required regardless and an x-ray would be advisable. Regards Dr Callum Turner DVM
Add a comment to Ben's experience
Was this experience helpful?
Remi
Chihuahua
4 Years
0 found helpful
I have a 4 year old chihuahua who seems to regurgitate or as I like to describe it as puking him his mouth. It happens are random times. He does eat pretty fast but he will even do it on a relatively empty stomach. It has been happening for as long as I can remember. He had a gastro upset about 10 months ago and they vet recommend blood work but nothing came about. We gave him cerenia for a couple of days and he was back to normal. Should I be worried ?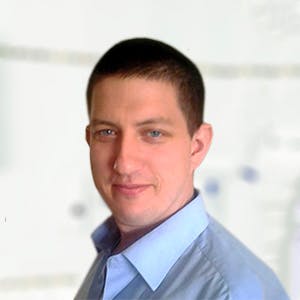 3320
Recommendations
Regurgitation may occur for a variety of reasons including eating too fast, you can get special bowls which obstruct food which force dogs to eat slower; other causes may be due to parasites, infections, esophageal strictures, megaesophagus, intestinal obstruction among many other causes. Try to slow down Remi's eating speed and ensure that Remi is eating a suitable diet for age and breed which is easy to digest. Regards Dr Callum Turner DVM
Add a comment to Remi's experience
Was this experience helpful?
Harley
Terrier mix
9 Months
1 found helpful
Harley is a 9 month old rescue terrier mix. Recently she had started regurgitating her food after eating a few days a week. She has never had this problem before and her food has not chance at all. She has always snored a little bit when she sleeps and she had always sneezed a fair amount when she is running around. She does not appear to be in any pain, she naps a lot during the day but also runs around a lot with her brother. She seems to get over the regurgitation really fast and continues playing. I've noticed that it happens most of the time when she is playing and stops to drink water, which she drinks really fast. There is always food when she regurgitates, I have never seen her throw up bile.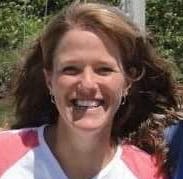 1611
Recommendations
Thank you for your email. Harley may just need to eat her food more slowly, or she may have a problem. There are food bowls that you can buy that are intended to slow down fast eaters - you can try that, and if she continues to have this problem, it would be best to have her seen by your veterinarian to make sure that everything is okay with her, and see if she needs any treatment.
Add a comment to Harley's experience
Was this experience helpful?
Penny
Schnauzer mix
7 Years
0 found helpful
My dog is a 7 year old Schnauzer Corgi mix who regurgitated once last week on Saturday and then again on Sunday. We switched her over to a bland diet and started reintroducing her normal food on Thursday. But she just threw up again hours after eating in the morning. She otherwise has had normal bowel movements, no lethargy, and if anything is more interested in her food.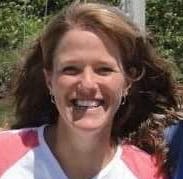 1611
Recommendations
Thank you for your email. Without seeing Penny, I am not sure what might be going on with her, but common reasons for intermittent vomiting can be parasites, food intolerance, systemic disease, or dietary indiscretion. It would probably be a good idea to have Penny seen by your veterinarian, as they can assess her, determine what might be going on, and recommend any testing or treatments that she might need. I hope that she is okay.
Add a comment to Penny's experience
Was this experience helpful?
MOLLY
Great Dane
2 Months
0 found helpful
My 2 month old great dane eats so fast everytime and occasionally regurgitates her food. It is completely not chewed it is full pieces of food. We feed her Rachael Ray dry dog food. We had no problems until recently. We just had her check up and the vet said everything looked good. I tried turning her bowl upside down to slow her feeding down but it just happened again. What else can i do? She still drinks, poops and is playful. Nothing has changed in her behavior except the regurgitation.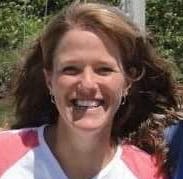 1611
Recommendations
Thank you for your email. If she is regurgitating occasionally and not actually vomiting, slowing down her eating may help. There are actually bowls that are made to help with that that you can buy - they have obstacles in the bowl that Molly would have to work around to get her food, and they do tend to slow down fast eaters. Hopefully the behavior will also slow down a little as she gets older. Another thing that you might try would be to feed her smaller meals more frequently, so that she doesn't go so long between meals. Check with your veterinarian and make sure that she is at a good body weight and stays there, so that you know she isn't just really hungry, as well.
Add a comment to MOLLY's experience
Was this experience helpful?
She is medium sized, looks like a chunkier hound dog
n/a
3 Years
0 found helpful
She is always throwings up whether it be liquid or sometimes food. It will get so bad sometimes that she will rip up my carpet or lick the floor to try and make herself not throw up. Anytime she eats human food she throws it up, it seems to make it worse. She eats normal, goes to the bathroom normal (occasionally its runnier) she drinks normal, plays. Nothing unusual but she cant seem to stop, we switch her (and my other dogs food up a little) from beef to chicken, it seemed to help for a few weeks and now her reguritations are back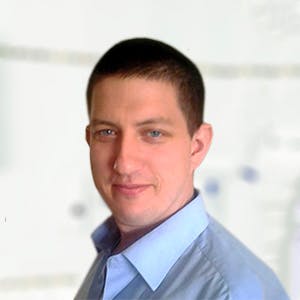 3320
Recommendations
There are various causes for regurgitation which may include infections, parasites, esophageal disorders, foreign objects, other obstructions, food sensitivity, neuromuscular disease among other causes; if she is regurgitating/vomiting on a regular basis you should try to feed her smaller more regular meals and cut out human food etc… I would recommend visiting your Veterinarian for a physical examination and possibly an x-ray to look for any anomalies to help in determining a cause and treatment. Regards Dr Callum Turner DVM
Add a comment to She is medium sized, looks like a chunkier hound dog's experience
Was this experience helpful?
Penny
Beagle
17 Years
0 found helpful
17 year old beagle. She has been hacking for the past year, with occasional regurgitation. After both eating or drinking. She now refuses to eat kibble. On Salix and Incurin. I stopped all meds and started human baby food. Hacking stopped. I added a flaxseed supplement to her baby food and she immediately regugitated.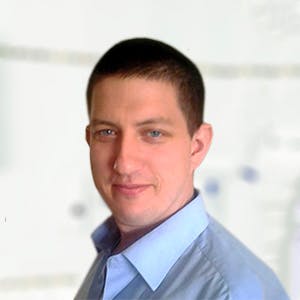 3320
Recommendations
Firstly I would try to stay away from baby food in the long term as human baby food isn't formulated or balanced for dogs. There are numerous causes of hacking and regurgitation in dogs, it is important to determine if the cause is due to the diet, foreign objects, disorders affecting the throat (inducing gag reflex), esophageal disorders among other causes. Bland diets, elevated feeding, feeding small meals often etc… may help to reduce hacking and regurgitation but without knowing a specific cause it is difficult to give advice or suggest any treatment. Regards Dr Callum Turner DVM
Add a comment to Penny's experience
Was this experience helpful?
YUKI
Shiba Inu
1 Year
0 found helpful
Yuki comsumed a very small amount of rat posion about 6 months ago (when he was about 5 months old), we took him to the Vet, and we were given Vit K1.. he was fine until a few months ago, he started throwing up and regurgitating and sometimes diarrhea. Sometimes its just bile and sometimes its undigested food. Took him back to vet, and was told to give smaller meals, and give some Pepcid. We also changed his food b/c we had heard their might be a food sensitivity to it. She took an xray to see if any obstructions (there were none) Symptoms lessened, but never fully went away. She said if it didnt go away, then they would want to do a Barium test, to insure no obstructions in the intestines. Over the past week now (due to holiday) he has been throwing up and regurgitating more frequently. We have an appointment tomorrow, but I am very concerned for my baby, he threw up some food last night, and since then 3xs in less then 12 hours which is just bile. He seemed to be ok, so I gave him a tiny bit of boiled chicken and rice, and he just threw that up along with more bile. What else should we be doing for him... I am very worried that all this is going to hurt his throat and give him more issues. Does this sounds like a blockage?? Should I give him a pepcid to help control the acid in his stomach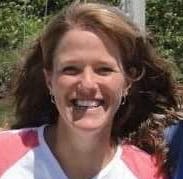 1611
Recommendations
Thank you fro your email. Without examining Yuki, I can't make any recommendations for treatment, but a barium series seems like a logical next step, to rule out partial obstructions or foreign bodies. Since your veterinarian is familiar with his situation and he has an appointment tomorrow, it would be a great idea to call your clinic, let them know that he is having problems, and ask their recommendations for what to do tonight to keep him comfortable. Since he is throwing up repeatedly, and not able to keep food down, it also might be a good idea to take him to your veterinarian today to make sure that he is okay, rather than wait until tomorrow. I hope that he is okay.
Add a comment to YUKI's experience
Was this experience helpful?
Teddy bear
Mix
10 Years
0 found helpful
My dog is regurgitating every day. He doesnt even know its going to happen. He just leans over and it spills out. He licks it up right after. No stomach noises, just bam! Out it comes. He is about 11, rescue. He has been tested for megaesophagus and dr couldnt rule it in or out. I feed him on a raised food/water bowl always. He gets ear infections and skin lesions on his tummy and legs. I changed his diet to single ingredient dry and canned but it seems to not be fixing it. Any suggestions to help if they can be related?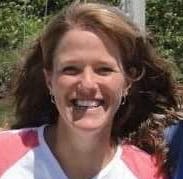 1611
Recommendations
Thank you for your question. WIthout knowing more about his history, test results, and situation, I cannot comment on what might help. Feeding him with a raised bowl helps. Some things are breed related, but I do not know what breed he is. It is unlikely that his skin and stomach problems are related. Has he had ultrasound? That might be the next step to rule out inflammatory disease. If he hasn't had his thyroid tested, that can sometimes be related.
Add a comment to Teddy bear's experience
Was this experience helpful?
Loosa
Maltese x
6-8
0 found helpful
Our puppy Mill Maltese, 6 yrs old, reguritates within minutes of eating Kibble or frozen poopcycles. Xrays did not show enlarged esophagus. She struggles while gagging up the food which is covered in white mucus. We feed her a milkshake consistency of her Kibble. Since megaesophagus was ruled out...and her blood work is good, what could the issue be?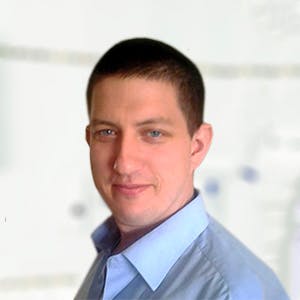 3320
Recommendations
It is difficult to determine the specific underlying cause cause of the regurgitation as esophageal disorders are quite common common causes; overproduction of acid in the stomach (try famotidine at 0.25mg/lb), parasites (Drontal Plus every month), foreign body obstruction (would have showed up on x-ray), pancreatic disorders among other issues may cause this symptom. If your Veterinarian hasn't been able to determine a cause, you should try an Internal Medicine Specialist; also try feeding Loosa in a Bailey Chair or in an elevated position like on the stairs to see if it helps (just worth a try). Regards Dr Callum Turner DVM
Add a comment to Loosa's experience
Was this experience helpful?
Eloise
English Bulldog
9 Months
0 found helpful
I have a 9 month old English Bulldog. She had soft palate surgery, nares surgery and was spayed on Nov. 6 and did fine. However she has started regurgitating with increasing frequency over the past few weeks. My vet said that was normal for the 4-6 weeks after surgery but I think it's getting worse, not better. She is not actually vomiting or bringing up food. She usually just belches and swallows whatever comes up. Other than this she seems perfectly fine and normal. I'm terrified it could be Mega E or that she will aspirate.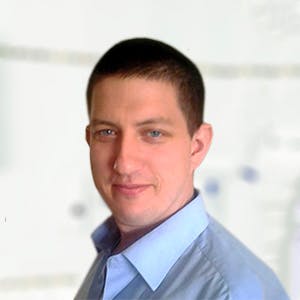 3320
Recommendations
Conditions like megaesophagus are a possibility but your Veterinarian would need to taken an x-ray to look at the size of the esophagus before doing anything else. At the moment, keep an eye on Eloise if she isn't actually bringing anything up and look for improvement; if there are no signs of improvement you should visit your Veterinarian again for a more detailed examination. Regards Dr Callum Turner DVM
Add a comment to Eloise's experience
Was this experience helpful?
Tupelo
Shiba Inu
5 Years
0 found helpful
I have a Shiba Inu who is 5 years old. He started regurgitating 5-6 months ago. He eats 'Halo' kibble and what he regurgitates are whole kibble pieces and white mucus. Usually occurs after he eats or after a walk. We tried to change his diet to a food recommended by our vet but due to various issues, we were only able to move him to a new food for about 1 week. Is that a fair trial of a new diet?
We have thought about Addison's disease, however, he doesn't exhibit any of the other symptoms.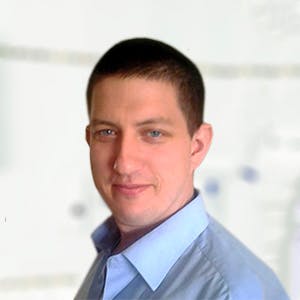 3320
Recommendations
There are various causes for regurgitation which may include esophageal disorders, food allergies, congenital disorder (a bit old for those) among other issues. A week long food trial isn't really long enough, I generally opt for a month or more if possible. I would recommend having an x-ray done and looking for idiopathic megaesophagus or any other anomaly which may be causing the regurgitation. Regards Dr Callum Turner DVM
Add a comment to Tupelo's experience
Was this experience helpful?
Daisy
Jack Russell Terrier
9
0 found helpful
I have a 9 year old Jack Russell that has been regurgitating most of her life. The vets have not been helpful. I make her food from a variety of meat, rice, beans and vegetables. Can I give her any kind of over the counter meds? She does not seem in pain but her voice is changing. It sounds hoarse and lower. I believe her esophagus is damaged and probably beyond repair at her age. I would like to stop any kind of burning or inflammation she may have.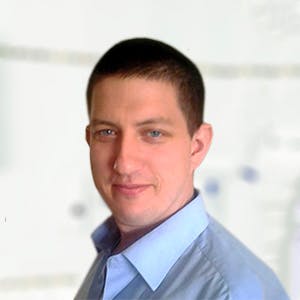 3320
Recommendations
It is important to determine a cause for the regurgitation, an x-ray would show if Daisy had any esophageal anomalies (megaesophagus or strictures) which would be useful in deciding treatment. Acid reducers like famotidine and omeprazole may help if the lower esophageal sphincter is damaged but it would be best to determine an underlying cause. If you Veterinarian hasn't tried to investigate the cause, I would recommend you visit another Veterinarian as knowing an underlying issue will allow better treatment or management. Regards Dr Callum Turner DVM
Add a comment to Daisy's experience
Was this experience helpful?
Gracie
Golden Retreiver
16 Years
0 found helpful
Our 16 year old golden retriever has been regurgitating after most of her meals (and then immediately eating it again and keeping it down). She's lost 9lbs since January, but seems to be feeling good and has a pretty good appetite, although not like it used to be. In fact, since losing weight her arthritis actually seems a lot better. She's on thyroid medicine and carprofen 50 mg twice a day for her arthritis. Our vet just examined her and did blood work--her thyroid level, blood count, and liver and kidney functions all looked fine, and her pancreatic enzymes were just barely elevated. Do you have any recommendations?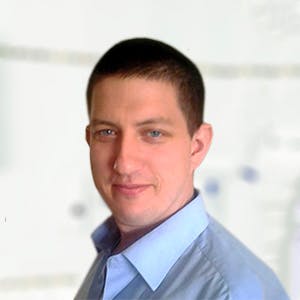 3320
Recommendations
There are various causes for regurgitation which includes side effects of medications; I would try feeding her small portions more often to see if that helps but otherwise I would speak with your Veterinarian to see if they could add in an antiemetic or something else to stop the food being brought back up. Regards Dr Callum Turner DVM
Add a comment to Gracie's experience
Was this experience helpful?
Ki
pit mix
2 Years
0 found helpful
Ki is our 2 year old Pit Mix, we rescued him a year ago. Since we've had him he makes it his mission to eat foreign objects, like ropes, socks, and bugs from outside. Occasionally he would regurgitate whatever he ate; however, recently we have noticed him doing this more often, at least 2-3 times a week. On a couple occasions he has regurgitated his food. Today I went into our bedroom to find two separate piles; one of a sock and one of food. What are some things I could try before going to the vet? He has been to see his vet numerous times in the last 4 months, one of which for symptoms, and they always tell us he's fine...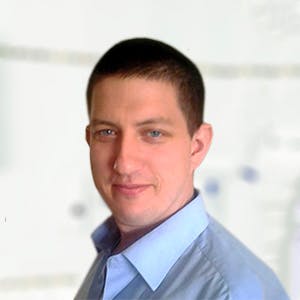 3320
Recommendations
Ki is most likely healthy, healthy and a bit too curious about eating non-food objects; it is important to not leave anything lying around the house which he may consume, I know it can be difficult but it doesn't always end in regurgitation: I remember a Dalmatian from when I was a student who seemed to eat socks and dishcloths, he had in his life around two surgeries a year to remove foreign objects. Stopping his curiosity outside is more challenging and may require you placing a muzzle on him to prevent him from eating whatever he may find. Regards Dr Callum Turner DVM
Add a comment to Ki's experience
Was this experience helpful?
Morgan
Borador
2 Years
0 found helpful
My dog Morgan (black lab/border collie mix)just randomly regurgitated. We had just walked back into the house after our nightly walk and it happened. It has never happened before. It was very watery and there were bits of food in it. I am extremely worried now. Other than the random puke, she has acted normally.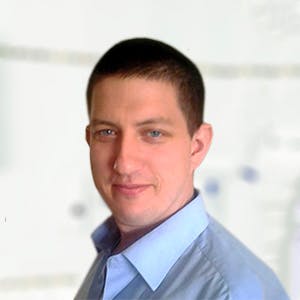 3320
Recommendations
Dogs may vomit for very little reason, some small irritation to the stomach or throat may cause a dog to vomit; if Morgan is otherwise acting normally, I would just keep a close eye on her for any other symptoms. Small stomach bugs, consumption of something nasty or a variety of other issues may cause a dog to vomit; if you notice any other symptoms or she vomits blood or anything else, visit your Veterinarian. Regards Dr Callum Turner DVM
Add a comment to Morgan's experience
Was this experience helpful?
Quincy
Golden Retriever
12 Years
0 found helpful
What else could be wrong with my dog? She's been regurgitating for days now, she was diagnosed with mega esophagus today. The vet says she doesn't regurgitate there, I took her home, fed her, kept her head up so the food could make its way into her stomach (as per the vets discretion), walked her to keep her head up.....and regurgitation. I don't know what to do.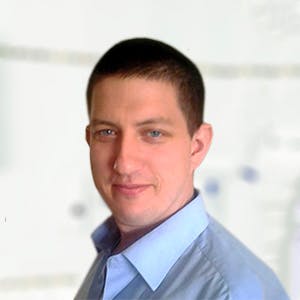 3320
Recommendations
Regurgitation is common in megaesophagus and is usually managed by keeping a dog's front end elevated as much as possible; many people find Bailey Chairs useful but I would recommend feeding smaller meals more often and feeding Quincy on a flight of stairs where the bowl is on a high step, the fore legs two steps down with the hind legs even lower. Regards Dr Callum Turner DVM
Add a comment to Quincy's experience
Was this experience helpful?
Mister
Shihpoo
3 Years
0 found helpful
My dog has been regurgitating after he eats for a few days now. Sometimes he regurgitates an hours or so after eating and sometimes he does it several hours afterwards. He's not acting sick at all though, he's energetic, Running and playing with toys, and doesn't have white gums or a temperature. It's very strange, other than the regurgitation, he seems to be normal, but should I still take him to the vet?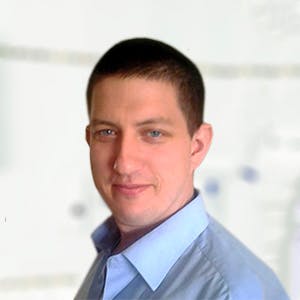 3320
Recommendations
Mister may be having some sensitivity to his food, the food may be spoiled or he may be consuming something else (like from the garden) which is causing him to bring up his food. The first step if he is otherwise health would be to stop feeding all food and treats and change over to a bland diet of boiled chicken and rice which wouldn't be irritating to the stomach; if he continues to bring up this bland diet visit your Veterinarian, if he keeps it down reintroduce his regular food (use a fresh bag) and see if he starts to bring up his food or not. Regurgitation may be caused by a few different causes including infections, parasites, foreign objects among other causes. Regards Dr Callum Turner DVM
Add a comment to Mister's experience
Was this experience helpful?
Pippa
Mixed
16 Months
0 found helpful
My one year old has started to regurgitate, she has done this 5 times in the last 12 hours. I've felt her abdomen she has no pain, I looked at her gums and lips and they are nice a pink. She is acting normal (she is a big baby so when she doesn't feel good she lets us know.) We have taken the food up and we plan on fasting her today, we did this because she regurgitated and then went straight to the food, then regurgitated that up a few hours later. She has never done this before. She has hip dysplasia and need to giver her her meds, but I am afraid she'll just regurgitate them right back up. Also, my vet is closed today so I can't take her.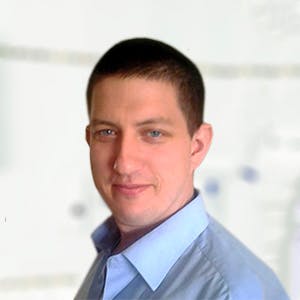 3320
Recommendations
Fasting for 24 hours is a good first step and introducing Pippa back to food with boiled chicken and rice would cause little irritation to her stomach. It may be that Pippa has a little tummy bug, but it may also be parasites, infections, obstructions and other causes which would need to be investigated by your Veterinarian if the problem persists. The problem is with Pippa's medication, try to give her the tablets as usual (try to hide in a piece of boiled chicken) but it may be that she cannot keep them down. Regards Dr Callum Turner DVM
I don't know what I should do because my vet is closed.
Add a comment to Pippa's experience
Was this experience helpful?
Jimmy
Great Dane
7 Years
0 found helpful
Has Symptoms
Regurgitation, depressed, drinking water though
Hi. My dog Jimmy has been regurgitating for the last three days. He didn't want to eat his dinner on Thursday and regurgitated his Friday and Saturday dinner (he eats Royal Gastrointestinal). My vet said I shouldn't worry and should try to reintroduce him to food little by little but I just don't feel comfortable with such a vague diagnosis. Any help or advice would be welcome. Thanks!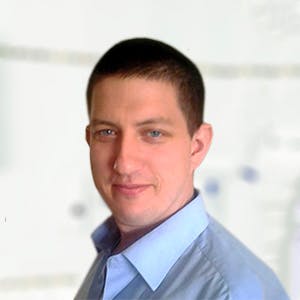 3320
Recommendations
Regurgitation may occur for a variety of causes (food intolerance, parasites, infections, gastric ulcers, foreign bodies, megaesophagus among others), your Veterinarian is probably trying a simple (but in some cases curative) method to see if the problem recurs. Dogs may get a small tummy bug which causes vomiting (like humans get at times) and with a little time goes away; other times treatment is required. Without examining Jimmy, I cannot tell you the cause but I would recommend feeding boiled chicken and rice in small portions three or four times per day to see if there is any improvement, if yes slowly reintroduce the Royal Canin food. Regards Dr Callum Turner DVM
Add a comment to Jimmy's experience
Was this experience helpful?
Baby
Beagle/terrier mix
3 Years
0 found helpful
Has Symptoms
lethargic, lessened appetite, some difficulty with
dry mouth, constantly licking her mouth and other
Medication Used
something to flush out mites from ears
What can I do to make my dog feel a little better until I get her in to see the vet? She is drinking a lot, and yet acts like her mouth is dry. On top of that she sleeps all the time and has no energy, acts like she is going to vomit, it sounds wet but nothing comes up.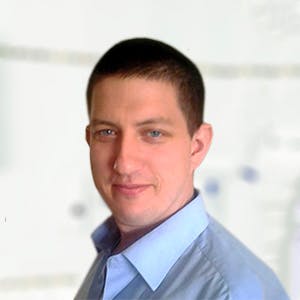 3320
Recommendations
There are a few causes of dry mouth which may include dehydration, salivary gland disorders, medication side effects, dental problems, hormonal condition among others; until you visit your Veterinarian just ensure that Baby has free access to water and is eating, but a visit to your Veterinarian to check her over would be best sooner rather than later. Regards Dr Callum Turner DVM
Thank you for your advice. What really helped, was your quick response without sounding chastising or making me feel more concerned than I already was about this situation. Baby has been seen by her vet and it was due to her medication along with the heat wave we are experiencing right now! Thank you again.
Add a comment to Baby's experience
Was this experience helpful?