What is Shaker Syndrome?
Shaker syndrome occurs suddenly in young, primarily small, primarily white dogs with no preference to gender. Several breeds have a higher occurrence of shaker syndrome: the Bischon Frise, Maltese, West Highland White Terrier, Poodle and Samoyed. The onset of shaker syndrome is marked by a full-body tremors that can be mild or severe; however, despite the appearance, a dog affected with shaker syndrome is likely not in pain and does not affect your dog's personality.
Shaker syndrome, or white shaker disease syndrome, is a stress-related disorder occurring most commonly in small white dogs that causes incoordination, rapid eye movements and full-body muscle tremors. Shaker syndrome is form of idiopathic cerebellitis, or an inflammation of the cerebellum, which is the portion of the brain that regulates voluntary muscle movements.
Book First Walk Free!
Symptoms of Shaker Syndrome in Dogs
The symptom of shaker syndrome is the full-body tremor, often accompanied with random rapid eye movements. At the onset, severity of the tremors will increase for several days and then stabilize until your dog is treated. The tremors are intention tremors, which means they are worse when your dog becomes excited or is trying to execute a specific action, and they diminish or disappear when your dog is resting or relaxed.
At first, you may confuse the tremors with signs of hypothermia (low body temperature) or anxiety, particularly if you have a short-coated dog in winter, or a dog that has exhibited nervous shaking in the past. Additionally, tremors can also be a sign of other conditions of the nervous system, so it is important to identify tremors quickly and seek veterinary help as soon as possible.
Causes of Shaker Syndrome in Dogs
The exact cause of shaker syndrome is not yet known; however, it is often associated with a mild central nervous system inflammation called nonsuppurative encephalomyelitis. It is not known is the inflammation is the cause of shaker syndrome, or if there is an unknown underlying cause of both. Because of the higher occurrence in certain breeds, there is likelihood that shaker syndrome is congenital.
Diagnosis of Shaker Syndrome in Dogs
To aid the veterinarian in diagnosis, be sure to provide a thorough account of your dog's health and behavioral history leading up to the onset of symptoms. The veterinarian will conduct a complete blood count, a biochemistry profile and a urinalysis and electrolyte panel. The results of these tests will be used to rule out other possible diagnosis. Additionally, the veterinarian will conduct a total physical examination.
A sample will be taken of your dog's cerebrospinal fluid will be taken and sent to the laboratory for analysis of the nervous system and its function. The process of differential diagnosis will be used to rule out other possible causes, such as seizures, hypothermia, anxiety or fear.
Treatment of Shaker Syndrome in Dogs
In severe cases, your dog may be hospitalized for stabilization, but treatment can often occur on an outpatient basis. Most dogs will respond promptly to immunosuppressive levels of corticosteroids, which have proven effective at suppressing the inflammatory response.
Additionally, tremors can be ameliorated with Valium to diminish anxiety and relax muscles.
Recovery of Shaker Syndrome in Dogs
Most dogs recover within a week; while some dogs never recover. Corticosteroids will be gradually reduced until they are eliminated. Your dog may remain symptom-free, but if symptoms return, treatment will resume. Some days need to remain on corticosteroid treatment for long periods or the rest of their lives.
After diagnosis and initial treatment, you will need to schedule regular evaluations in order to monitor your dog's recovery throughout the course of corticosteroid treatment. One reason for this is to monitor for adverse side affects, which include vomiting, gastrointestinal bleeding, diarrhea and ulcers.
Shaker Syndrome Questions and Advice from Veterinary Professionals
Fergie
Westie
2 Months
0 found helpful
Has Symptoms
noticeable shake or tremor that do
We have a 13 week old Westie puppy we adopted from a breeder I found on the AKC website. She has a noticeable shake or tremor at times when she is still. I don't notice it at all when she is active. It happens about 8 -12 times per day. She doesn't lose focus or seem to be in any pain. It is not affecting her eating or playing. Our vet mentioned this syndrome and ordered labs. They were mostly normal (HTC was 34.4, RBC was 5.04, Glob was 1.9) My concern is that she is so young. Will this worsen with time? Is she too young to be properly diagnosed?
Add a comment to Fergie's experience
Was this experience helpful?
Qwinny
Bichon Frise
19 Months
0 found helpful
Hello, my 19 months old bichon frise experienced shaking episode as we were preparing for the long trip by plane. Namely, we were not paying attention to her for 4 hours, she was sniffing the suitcases and she squeeked as my husband took her and started shaking for almost 10 minutes. We have noticed significantly less shaky episodes on two occasions - as she was at vet and as she was in the plane cabin. Today she shakes her head few times and it passed quickly. We will bring her to vet for full analysis though she was declared healthy month ago despite shaking that started as we entered the ambulance. Thank you for comment.
Add a comment to Qwinny's experience
Was this experience helpful?
Carly
Maltese x Pomeranian
7 Years
1 found helpful
My Maltese cross was diagnosed with shaker syndrome, but all of the articles I'm reading say that the symptoms last for days. Carly's episodes last just minutes. She'll lose her balance (usually lifting one or both legs on one side and falling over), get stiff, shiver, and usually licks her lips a lot, or pants and drools. The episodes last between 5 and 30 minutes, and then she's fine. Occasionally, she will have an episode a day or two apart, but usually it's weeks or months between. She is 7 years old, and has had them as long as we've had her, just over 2 years. Does this match with a mild case, or should we get a second opinion? The vet said that she doesn't need to take steroids because they happen so infrequently. Thanks!
Add a comment to Carly's experience
Was this experience helpful?
MILO
Maltese
2 Months
0 found helpful
I HAVE MALTESE PUPPY HE IS 2 MONTH ,3 DAYS AGO I DROPPED MYXACORT POLYMIXIN N.H 3 TIMES IN HIS EARS , HIS HEAD STAR SHAKING TILL NOW,, WHATS THE PROBLEM PLEASE HELP ME
Add a comment to MILO's experience
Was this experience helpful?
Coco
Maltese
4 Years
0 found helpful
Has Symptoms
Tremors all over her body
I have a 4 year old Maltese, who was diagnosed last summer (at the age of 3) with Little White Dog Shaker Syndrome. It is well managed with daily low doses of prednisone. She had been a pet therapy dog for the previous two years. My vet said she shouldn't receive a rabies vaccine, due to her condition. Now she can't do pet therapy. My vet is on medical leave, and I need to know if it is safe to have my dog vaccinated for rabies at this time? There is no information on the web about this. Please, can anyone advise me? Where should I look for more information? I need to make an informed decision.
Diane Zaba, Norfolk, VA
I wouldn't. I have a 4 year old Maltese who shakes and loses coordinattion and balance, she was recently diagnosed with an autoimmune condition, also taking Prednisone. I wouldn't vaccinate her as these meds act as an immune suppressant.
Add a comment to Coco's experience
Was this experience helpful?
Dosty
Shihpoo
6 Months
-1 found helpful
My adopted Puppy gets these shaking episodes once a week. He only shakes his head from side to side. When he tries to walk he seems drunk and unbalanced. Episodes usually last about 3 hours, usually with some rest and sleep. Normally he is a very happy doggie. Could this be Shakers syndrome?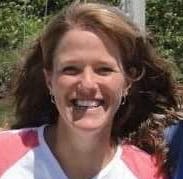 1611
Recommendations
Thank you for your email. There are many reasons that that could be happening, and it would be best to have Dosty examined by a veterinarian to determine if these episodes require any treatment. If you are able to video the episodes, it would be helpful, as these things never seem to happen when they are in the exam room.
How is Dosty now? Do you have a diagnosis for her? My puppy has similar symptoms but the vets don't have a diagnosis yet even after several tests.
Add a comment to Dosty's experience
Was this experience helpful?
Angie
Dachshund
2 Years
2 found helpful
Hi, my dog was given sedatives 3 hours ago, along with painkiller and antibiotics shots and she is shaking now. Is it normal? Today we took her to the hospital to clean some of the wounds caused by traumatic fall. She had a diaphragmatic hernia surgery a week ago. Please advice.
Thank you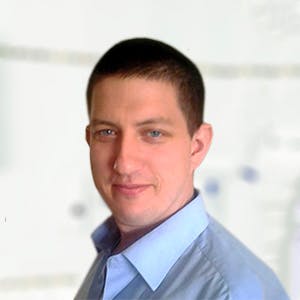 3320
Recommendations
I can see that you have asked a question twice under two different topics. It depends on the severity of the shaking, some dogs may shake due to pain especially when a sedative is wearing off; if Angie isn't conscious you should visit your Veterinarian immediately as you indicated in one post that she is still unconscious after five hours, in most parts of the world a dog isn't released back to the owners until they are fully conscious. Regards Dr Callum Turner DVM
Add a comment to Angie's experience
Was this experience helpful?
Chase
Maltese
1 Year
0 found helpful
My dog was diagnosed with a severe case of white dog shakers. We came up with this diagnosis after 2 days of severe shaking, lameness, not wanting to eat, etc. He is getting steroids and has gotten 2 doses. How long does it usually take for this to start working. She said he almost acted seizurelike this morning and didn't want to get up.
What is his prognosis? All labs have been fine.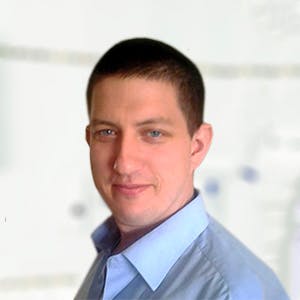 3320
Recommendations
Typically you would see a response to treatment within two weeks of starting steroids, but each case varies; you should give the treatment as prescribed and monitor for improvement. Two doses is still very early to say how effective the treatment will be or if there would be any response to treatment. Some dogs may require lifelong low dose steroid treatment, but prognosis is too early to call at this point. Regards Dr Callum Turner DVM
Add a comment to Chase's experience
Was this experience helpful?
Jack
West highland terrier
3 Years
1 found helpful
I have a 3 year old westie. He is allergic and takes apoquel daily. About a year ago, during winter,we saw his head shaking not very severe but constant; he was aware and didint seem to have any pain or disconfort. It happened a few times within a couple if months and then it dessapered. Today, a year or more later, we've noticed tremmors again on his head, as per before he was totally aware, responsive and seemed painless. It tends to stop when I hold his head, but they can come back after. 3 weeks ago we gave him his yearly vaccines and did a blood test and everything was good. What could it be? Should I worry?
Thanks,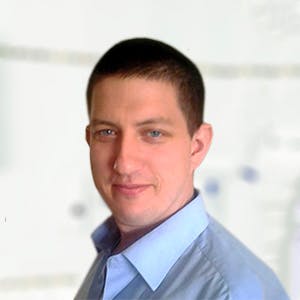 3320
Recommendations
Head tremors may occur for various reasons and many times the cause is unknown, you should have your Veterinarian examine Jack to look for any signs of injury or pathology especially in the neck and back. Sometimes a cause cannot be identified; but cervical vertebral instability is a common cause since shaker syndrome is a more general tremor. Regards Dr Callum Turner DVM
Hi there our little Molly also a Westy has the same sort of thing going on only in the head we had taken her to our vet and after bloods coming back with no known answer to her head shaking they had said maybe it is Idiopathic Tremor Syndrome, but have not given any drugs or answers, they just gave me a web site to look up that's why I have been looking into this further as it's a worry to us, have you found out any more about, Jack problem ?
Kind Regards Tracey
Add a comment to Jack's experience
Was this experience helpful?
Riley
miniature poodle
13 Years
0 found helpful
Has Symptoms
Shaking, rapid breathing, peeing
I have a 13 year old apricot miniature poodle. He has been shaking and panting heavily, especially at night. He seems very anxious and is awake and trying to sleep near our head at night until 2 or 3 in the morning. Obviously no one is sleeping. He's also wet on the carpet multiple times lately, something he's never done before. We've had him to the vet twice, and both times blood work and urinalysis came back relatively normal, just a small amount of protein in his urine. He was given antibiotics just in case there was a UTI, but cultures came back negative. Could this be shaker syndrome?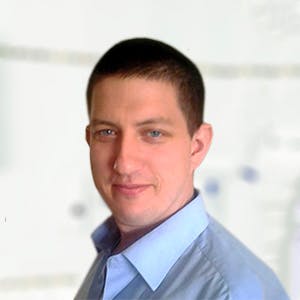 3320
Recommendations
Riley is old to have an onset of shaker syndrome since we normally see this condition presenting in dogs younger than two or three years of age; it sounds more like anxiety brought on during night time but I cannot say for certain. Regards Dr Callum Turner DVM
Add a comment to Riley's experience
Was this experience helpful?
Mya
Labrador Retriever
2 Years
0 found helpful
I have a two year old 135lb female lab. We have been to the vet for 6 weeks now trying to figure out what is going on with her. At first we thought it could be epilepsy because she tremors like she is cold only with her legs until she has to lay down before falling. Then possibly inner ear . Her liver count was a little high so we started her on a pill to reduce that and cephalexin for the inner ear infection. She has been on those for 1 1/2 weeks now she has gotten to where she tremors when stimulated by walking or standing etc and so i contacted her doctor and they called in a medication for epilepsy to see if this will help but i was told about the white dog shaker syndrome.
Other than the leg tremors and her head tilts to the right somewhat she is perfectly healthy she is alert during the episodes when they happen during eating she continues eat until she can stand again. And she is real clingy to me.
Cephalexin 500mg 3tabs every 12hrs
zonisamide 100mg 2tabs every 12hrs
denamarin 425mg 1 tablet daily after all night fasting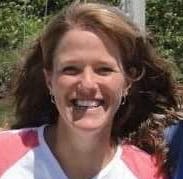 1611
Recommendations
Thank you for your email. Shaker syndrome is uncommon in Labs, and it seems to be at this point the next best thing to do would be to seek a referral to a neurology specialist to try and determine the cause of these signs for her. I hope that they are able to get to the bottom of it and return her to a normal health state.
I have a ten months old Lab, that started shaking yesterday morning I took her in, thinking maybe she got into poison, she didn't respond to the antidotes or siezure meds. They finally just sedated her and are giving her fluids. I called this morning and she's alert and wagging her tail, but still shaking
Add a comment to Mya's experience
Was this experience helpful?
Lucy
Maltese
16 Months
0 found helpful
I have a 16 mo old female Maltese. She seems to have White Dog Shaker Syndrome...head jerks... total body shakes... a few times a day.... more when I pick her up. Otherwise she seems fine. Plays well, eats well, sleeps well. What natural inflammatory is good and what dosage for a 2.5 lb dog?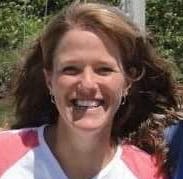 1611
Recommendations
Thank you for your email. Without examining Lucy and being able to assess her neurologic function, I can't diagnose or recommend any medications for her. It would be best to have her examined by a veterinarian to determine that that is what is going on, and if so, get any recommendations for possible treatments for her, if any are needed. I hope that everything goes well for her.
Add a comment to Lucy's experience
Was this experience helpful?
Toby
Maltese
1 Year
1 found helpful
Our year and a half old white Terrier/Maltese mix Toby was just diagnosed with Shaker Syndrome yesterday. He had an initial Steroid shot and Valium along with a prescription for both in pills prescribed. This was done at the Emergency clinic and we have not been to our Vet. He is responding well and does very good when not under any stimulus. My question is should I talk to the Dr. about CBD? I would also like your opinion on the oil for him.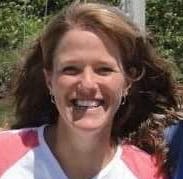 1611
Recommendations
Thank you for your email. Without examining him, I can't comment on what medications might be recommended for him, but I'm not sure that CBD oil would be helpful for his condition? Shaker syndrome doesn't tend to be a painful condition, and it isn't really a seizure condition either, so I'm not sure of the usefulness of the oil in his situation. If you want to talk with your veterinarian about it, they may have a different opinion than mine after they've been able to examine him. I hope that he does well.
Add a comment to Toby's experience
Was this experience helpful?
Trouper
Bischon
7 Years
1 found helpful
My dog starting having twichtes that seem to effect his upper body and head the most a week ago. Took him to the vet who did say he had an ear infection and was put on meds. She said that if the twichtes continuedo it could be "white shaker sysdrome". From what I have read about this sysdrome, I am not sure his issue fits the bill. I just want to know if maybe there could be another issue. He doesn't shake all the time. Seems worse when he is relaxing. He is getting around, ok. Not his normal level, but doesn't seem to be in pain. He has become a bit more attached to me and want to cuddle alot. I am unaware of any trama or him getting into anything. So, is shaker sysdrome the most likely possiblablity, or could there be something else?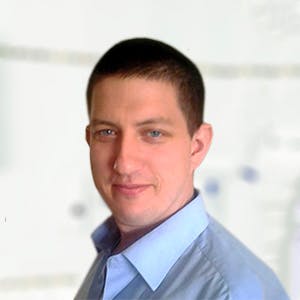 3320
Recommendations
White shaker syndrome is a possibility, but other possible conditions need to be ruled out first which may include head trauma, poisoning, spinal disorders, tumours, infections, liver or kidney disease among other causes; once other causes have been ruled out, treatment can be started to look for a response to treatment. Discuss your concerns with your Veterinarian and they will be able to explain their diagnosis which may make you more comfortable. Regards Dr Callum Turner DVM
Add a comment to Trouper's experience
Was this experience helpful?
Amber
Shihpoo
11 years 7 months
0 found helpful
My shihpoo is almost 12 and shakes constantly as if she's cold. No other symptoms with any other body parts. She is white in color. My vet has always called it small white shaker dog syndrome, but nothing has ever been done about it. She is 11 lbs. This worries me. However, she has never been sick. Please give me your opinion, as her age is my concern. I thought this was only in very young dogs. Thanks!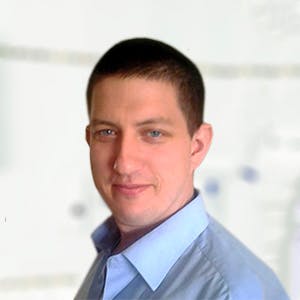 3320
Recommendations
White shaker syndrome generally presents with symptoms by two or three years of age although this may vary depending on the textbook. Other possible causes may be attributable to toxins, infections, head trauma, neck injuries among other issues; a complete examination along with blood tests and possibly muscle biopsy would be required to hone in on a diagnosis. Regards Dr Callum Turner DVM
Add a comment to Amber's experience
Was this experience helpful?
Rey
Chihuahua
4 Years
1 found helpful
What do the tremors look like? Are they similar to trembling related to anxiety or more noticeable (i.e., full body movements)? My chihuahua has been trembling. At first it was just when I left, but now it has been when I am laying with him on the couch too. It helps if I cover him with the blanket, which leads me to believe he's just cold, but it's not that cold in my home!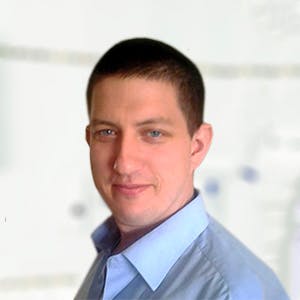 3320
Recommendations
Trembling is usually similar to shaking (when cold) and usually affect the whole body; tremors are usually one part of the body and are more rhythmic. It may be just that Rey is cold since dogs have a warmer body temperature than humans, so what is comfortable for you may be a little cold for Rey; don't forget we are getting closer to winter, I have frost on the floor outside in the mornings. If this is a concern, you should have Rey checked over by your Veterinarian just to rule out any possible medical condition. Regards Dr Callum Turner DVM
Bonjour. Mon chiot tremble bcp il y'a un médicament possible
Add a comment to Rey's experience
Was this experience helpful?
Leia
Shiba Inu
15 months
0 found helpful
I have a shiba inu who is a little over a year. A few months ago she had very bad trembling issue and seemed out of it and disoriented. I took her to the vet and they believed it was Addison's disease, however a Shiba inu breeder told me the breed isn't susceptible to that and they can test positive for it but it is really Pacific Rimism. However pacific rimism does not seem to correlate with the symptoms of shaking, it just explains the high level of potassium in her system. Is it possible that she could have shaker syndrome?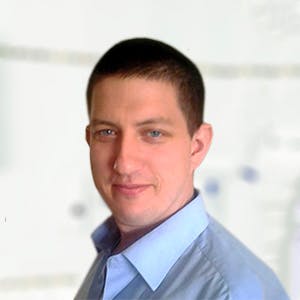 3320
Recommendations
Most Veterinarians in the western world will be unaware of pacific rimism and will naturally suspect Addison's Disease if the symptoms and high potassium are indicative of such; trusted me, most of the time breeder's advice can be a nightmare for Veterinarians because 'a little knowledge is a dangerous thing' but in this instance I would return to your Veterinarian for an ACTH stimulation test. If Addison's Disease is suspected, a ACTH stimulation test should be performed to rule out Addison's Disease since dogs with pacific rimism will show a normal ACTH stimulation test. Shaker syndrome would need to be discussed with your Veterinarian once the ACTH stimulation test returns normal. Regards Dr Callum Turner DVM www.veterinarypartner.com/Content.plx?A=608
Add a comment to Leia's experience
Was this experience helpful?
Gwendolyn
Westie
14
0 found helpful
I have a 14 year old Westie that has sporadic whole body shakes that would more accurately be described as spasms or shudders. They last about 5 seconds, then she is fine and doesn't seem to have been in any pain This started about a year ago, and would occur a few times a day. They gradually have become more frequent and occurs multiple times every hour now. The severity of the spasms is sometimes such that when she is standing on a slippery wood floor, her legs give out and she falls. These spasms occur more frequently (although not exclusively) when she is active than when she is at rest. Because she is clearly not in pain, and because she is old and has a number of other health issues (inflammatory bowel disease, diabetes, sick sinus syndrome, blindness due to cataracts), we have not pursued this any further than ruling out the obvious causes related to her other maladies. In researching whether she is suffering from Shaker Syndrome, I find no description of symptoms that reveal if the shaking is an on-going thing (although I realized it could ebb and flow), or whether it is possible to have Shaker Syndrome and go through just sporadic spasms like I described with my dog.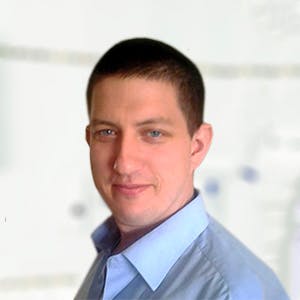 3320
Recommendations
Normally in cases of white shaker syndrome we would expect the condition to initially present itself within the first two to three years of life, most likely what Gwendolyn is suffering from is related to age, spinal disorder (especially if it occurs during periods of activity) or her other conditions like you have said. In order to make any diagnosis, other causes need to be ruled out which would involve a physical examination, x-rays and examination of cerebrospinal fluid. Regards Dr Callum Turner DVM
Add a comment to Gwendolyn's experience
Was this experience helpful?
Kassie
Pomchi
7 Years
0 found helpful
Can any breed/mix of small dog develop Shaker Syndrome? Even if they're sable in color and turning 7 in October 2017? My girl Kassie will be 7, shes a "Pomchi" (Pomeranian/Chihuahua mutt) and has suddenly developed whole body shaking in the past 2-3 years. She seems conscious, and gets scared and tries to get to me. After shes done being stiff and shaking (2-3 minutes an episode max), she seems normal, and sometimes wants to nap. Then she's off being her usual self, running and playing, eating and drinking normally, urinating and defecating like usual. Her father was a Cream Pom, and her mother a white and black long haired Chi, if the coloring of the parents could affect this at all. She's a 1-2 pounds over "Pet weight", and by no means obese. She does have a allergy to the protein in flea saliva, and is taking Temaril P for it. She has these attacks few and far in between, and never more than 1 attack per episode. Last Friday was an exception, as she has one longer one (4-5 minutes) and a "mini" one shortly after. I do have a vet appointment, but I'd like to be able to do some research and ask him some questions during the visit.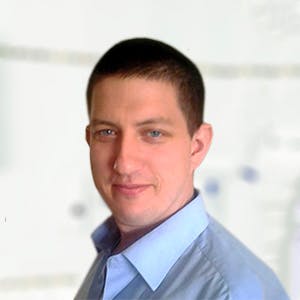 3320
Recommendations
This condition normally presents in dogs younger than three years old; whilst Pomeranians are not specially mentioned in shaker syndrome, but they can be affected as can any white dog really. Other possible causes may be due to head trauma, brain tumours, chronic poisoning, neurological disorders among other causes. I cannot say whether the cause is due to shaker syndrome or something else, your Veterinarian will need to perform a thorough examination to rule out other causes before settling on shaker syndrome or similar condition. Regards Dr Callum Turner DVM
Add a comment to Kassie's experience
Was this experience helpful?
Dallas
West Highland White Terrier
2 Years+
0 found helpful
My son has a Westie that is approx. 2 yrs old (maybe 2 yr 3 months) and he had a Prednisone shot for the 1st time 3 wks ago (for bad allergies).... Approx 1 wk after the shot he started shaking really bad and also stopped eating and drinking. He has been to the vet twice and while the vet agrees that something is wrong; he don't know what it is. All his blood work came back fine. He has got where he will eat and drink just a little bit, but still shakes all over. It is obvious he doesn't feel well and he cannot jump and play like he has always done. The vet gave him medicine for shakes, but it has not improved and it has been 6 days. We thought to begin with, it was a reaction to the prednisone shot. He got a allergy shot and prednisone the same day. He has had the allergy shots before, but not the prednisone. Any advise would be appreciated. He is so pitiful and just seems to feel so bad. The shakes are really bad and constant.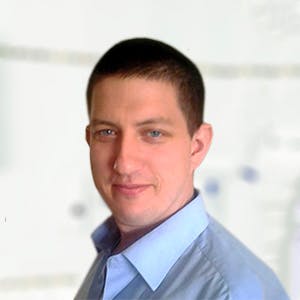 3320
Recommendations
It is difficult to determine exactly what the cause of the shaking is, there are conditions like white shaker syndrome which Westies may be affected by and other conditions which may include trauma, medication side effects, poisoning etc… It is important to rule out all possible causes before settling on an idiopathic cause or medicine side effect. Once other causes (like brain injury) are ruled out, treatment with corticosteroids may help with the symptoms but you would need to discuss with your Veterinarian about any course of action. Regards Dr Callum Turner DVM
Add a comment to Dallas's experience
Was this experience helpful?
cali
Maltese/shih tzu
2 Years
1 found helpful
hi my dog is almost 2 years old shes a mix maltese shih tzu... but almost 2weeks now that shes shaking so hard she cant even work properly... i went to the vet already they took a blood test and it turns normal ... but shes shaking...she wont even eat now... is she gonna stop the shaking or shes gonna shake forever? 😢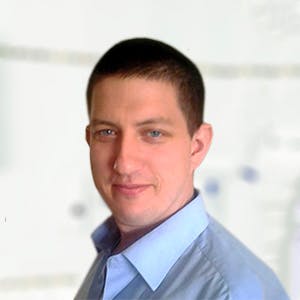 3320
Recommendations
There are a few reasons why Cali may be shaking which may be due to brain injury, brain tumour, cervical injury or white shaker syndrome. If it is white shaker syndrome, which Maltese dogs are predisposed to, the cause is unknown but suspected of being autoimmune; treatment with corticosteroids or diazepam may show an improvement in symptoms. Regards Dr Callum Turner DVM www.addl.purdue.edu/newsletters/2004/spring/tremors.htm www.embracepetinsurance.com/health/shaker-syndrome
thank you... but is shes gonna shake forever? or there is still possibility that shes gonna be okay?
Add a comment to cali's experience
Was this experience helpful?