What is Shaker Syndrome?
Shaker syndrome occurs suddenly in young, primarily small, primarily white dogs with no preference to gender. Several breeds have a higher occurrence of shaker syndrome: the Bischon Frise, Maltese, West Highland White Terrier, Poodle and Samoyed. The onset of shaker syndrome is marked by a full-body tremors that can be mild or severe; however, despite the appearance, a dog affected with shaker syndrome is likely not in pain and does not affect your dog's personality.
Shaker syndrome, or white shaker disease syndrome, is a stress-related disorder occurring most commonly in small white dogs that causes incoordination, rapid eye movements and full-body muscle tremors. Shaker syndrome is form of idiopathic cerebellitis, or an inflammation of the cerebellum, which is the portion of the brain that regulates voluntary muscle movements.
Shaker Syndrome Average Cost
From 28 quotes ranging from $1,500 - $6,500
Symptoms of Shaker Syndrome in Dogs
The symptom of shaker syndrome is the full-body tremor, often accompanied with random rapid eye movements. At the onset, severity of the tremors will increase for several days and then stabilize until your dog is treated. The tremors are intention tremors, which means they are worse when your dog becomes excited or is trying to execute a specific action, and they diminish or disappear when your dog is resting or relaxed.
At first, you may confuse the tremors with signs of hypothermia (low body temperature) or anxiety, particularly if you have a short-coated dog in winter, or a dog that has exhibited nervous shaking in the past. Additionally, tremors can also be a sign of other conditions of the nervous system, so it is important to identify tremors quickly and seek veterinary help as soon as possible.
Top
Causes of Shaker Syndrome in Dogs
The exact cause of shaker syndrome is not yet known; however, it is often associated with a mild central nervous system inflammation called nonsuppurative encephalomyelitis. It is not known is the inflammation is the cause of shaker syndrome, or if there is an unknown underlying cause of both. Because of the higher occurrence in certain breeds, there is likelihood that shaker syndrome is congenital.
Top
Diagnosis of Shaker Syndrome in Dogs
To aid the veterinarian in diagnosis, be sure to provide a thorough account of your dog's health and behavioral history leading up to the onset of symptoms. The veterinarian will conduct a complete blood count, a biochemistry profile and a urinalysis and electrolyte panel. The results of these tests will be used to rule out other possible diagnosis. Additionally, the veterinarian will conduct a total physical examination.
A sample will be taken of your dog's cerebrospinal fluid will be taken and sent to the laboratory for analysis of the nervous system and its function. The process of differential diagnosis will be used to rule out other possible causes, such as seizures, hypothermia, anxiety or fear.
Top
Treatment of Shaker Syndrome in Dogs
In severe cases, your dog may be hospitalized for stabilization, but treatment can often occur on an outpatient basis. Most dogs will respond promptly to immunosuppressive levels of corticosteroids, which have proven effective at suppressing the inflammatory response.
Additionally, tremors can be ameliorated with Valium to diminish anxiety and relax muscles.
Top
Worried about the cost of Shaker Syndrome treatment?
Pet Insurance covers the cost of many common pet health conditions. Prepare for the unexpected by getting a quote from top pet insurance providers.
Recovery of Shaker Syndrome in Dogs
Most dogs recover within a week; while some dogs never recover. Corticosteroids will be gradually reduced until they are eliminated. Your dog may remain symptom-free, but if symptoms return, treatment will resume. Some days need to remain on corticosteroid treatment for long periods or the rest of their lives.
After diagnosis and initial treatment, you will need to schedule regular evaluations in order to monitor your dog's recovery throughout the course of corticosteroid treatment. One reason for this is to monitor for adverse side affects, which include vomiting, gastrointestinal bleeding, diarrhea and ulcers.
Top
Shaker Syndrome Average Cost
From 28 quotes ranging from $1,500 - $6,500
Top
Shaker Syndrome Questions and Advice from Veterinary Professionals
Dallas
West Highland White Terrier
2 Years+
0 found helpful
0 found helpful
My son has a Westie that is approx. 2 yrs old (maybe 2 yr 3 months) and he had a Prednisone shot for the 1st time 3 wks ago (for bad allergies).... Approx 1 wk after the shot he started shaking really bad and also stopped eating and drinking. He has been to the vet twice and while the vet agrees that something is wrong; he don't know what it is. All his blood work came back fine. He has got where he will eat and drink just a little bit, but still shakes all over. It is obvious he doesn't feel well and he cannot jump and play like he has always done. The vet gave him medicine for shakes, but it has not improved and it has been 6 days. We thought to begin with, it was a reaction to the prednisone shot. He got a allergy shot and prednisone the same day. He has had the allergy shots before, but not the prednisone. Any advise would be appreciated. He is so pitiful and just seems to feel so bad. The shakes are really bad and constant.
Sept. 22, 2017
Dallas' Owner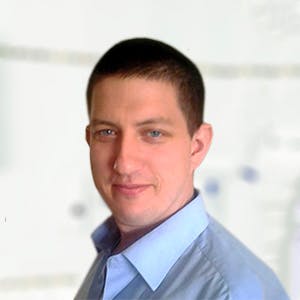 0 Recommendations
It is difficult to determine exactly what the cause of the shaking is, there are conditions like white shaker syndrome which Westies may be affected by and other conditions which may include trauma, medication side effects, poisoning etc… It is important to rule out all possible causes before settling on an idiopathic cause or medicine side effect. Once other causes (like brain injury) are ruled out, treatment with corticosteroids may help with the symptoms but you would need to discuss with your Veterinarian about any course of action. Regards Dr Callum Turner DVM
Sept. 23, 2017
Was this experience helpful?
cali
Maltese/shih tzu
2 Years
1 found helpful
1 found helpful
hi my dog is almost 2 years old shes a mix maltese shih tzu... but almost 2weeks now that shes shaking so hard she cant even work properly... i went to the vet already they took a blood test and it turns normal ... but shes shaking...she wont even eat now... is she gonna stop the shaking or shes gonna shake forever? 😢
Sept. 22, 2017
cali's Owner
---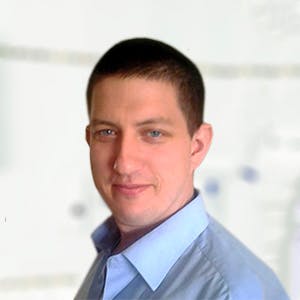 1 Recommendations
There are a few reasons why Cali may be shaking which may be due to brain injury, brain tumour, cervical injury or white shaker syndrome. If it is white shaker syndrome, which Maltese dogs are predisposed to, the cause is unknown but suspected of being autoimmune; treatment with corticosteroids or diazepam may show an improvement in symptoms. Regards Dr Callum Turner DVM www.addl.purdue.edu/newsletters/2004/spring/tremors.htm www.embracepetinsurance.com/health/shaker-syndrome
Sept. 22, 2017
thank you... but is shes gonna shake forever? or there is still possibility that shes gonna be okay?
Sept. 22, 2017
cali's Owner
---
My husband will be 81 years old next month and was diagnosed with Parkinson's disease 13 months ago. his main symptom were and rigidity or stiffness of his right-hand side.he also had some difficulty writing. The original diagnosis was confirmed three months later by a second neurologist. He was on one tablet of pramipexole (Sifrol), 0.25 mg three times a day. Four months ago his neurologist added Biperiden, 2 mg. he takes half a tablet of Biperiden three times a day. Since the original diagnosis, his stiffness has slowly increased. He lost touch with reality. Suspecting it was the medication I took him off the Siferol (with the doctor's knowledge) and started him on PD natural herbal formula we ordered from GREEN HOUSE HERBAL CLINIC, I spoke to few people who used the treatment here in Canada and they all gave a positive response, his symptoms totally declined over a 6 weeks use of the Green House Parkinson's disease natural herbal formula. He is now almost 81 and doing very well, the disease is totally reversed! (Visit their website www . Greenhouseherbalclinic . com) I am thankful to nature, herbs are truly gift from God. Share with friends!!
Was this experience helpful?
Shaker Syndrome Average Cost
From 28 quotes ranging from $1,500 - $6,500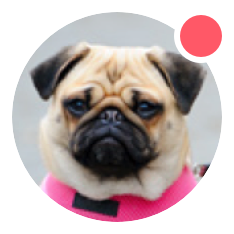 Need pet insurance?