What is Spine Degeneration?
Spine degeneration in dogs can be described in several ways. The effect of the degeneration on your pet will depend on the type of deterioration, and the prognosis after treatment. The recognition of the need for a veterinarian visit for treatment can be the result of a progressive condition, or may present in an acute manner. It should be noted that some degenerative conditions in dogs may not be easily recognised. Therefore, if you see your pet showing signs of pain or discomfort, contact the veterinarian without delay.
Spine degeneration in dogs is a condition that occurs secondary to diseases of the spine that cause a deterioration in stability and mobility for your dog. Treatment by a veterinarian is imperative in order to maintain a quality of life for your pet.
Book First Walk Free!
Symptoms of Spine Degeneration in Dogs
Symptoms of the worsening of a condition of the spine will depend on the type of degeneration.
Degenerative Myelopathy
Inability to climb stairs or get into a vehicle (meaning rear limb weakness)
Loss of balance and coordination
Hind leg muscle loss
Difficulty lying down or raising up
Progression may bring bladder and/or bowel incontinence
As disease progresses you may see hind tail drooping and severe rear leg drag
Intervertebral Disc Disease
The symptoms will vary depending upon the severity of the disease:
Vocalisation of pain (in back or neck)
Shivering and rapid breathing
Movements show a hunched back
Unwillingness to move because it is difficult to walk
Severe cases may result in loss of bladder function and the inability to feel pain
Spondylosis Deformans
Dogs may be asymptomatic for this condition, but sometimes can present as follows:
Obvious bone spurs along spine
Pain resulting from bone spurs pressing on vertebral ligaments or spinal nerve roots
Pain evident in hind leg motion
Lumbosacral Stenosis
Older dogs with this condition may be hard to identify as owners often associate the symptoms with age.
Limping
Appearing slow to rise
Experiencing incontinence in the bladder and/or bowel
Causes of Spine Degeneration in Dogs
Causes of spine degeneration are numerous, but the necessity for prompt treatment remains the same:
Degenerative Myelopathy

This is a slow onset, painless, progressive deterioration of the spinal cord, which eventually leads to atrophy of the brainstem and cranial nerves. It is similar to Amyotrophic Lateral Sclerosis in humans and similarly results in paralysis and death.

Intervertebral Disc Disease

This is disc degeneration caused by the loss of the ability of the disc to hold the liquid necessary for proper function, and can result in nucleus pulposus degeneration and extrusion (Hansen type I), or annulus fibrosis disc degeneration and a protrusion (Hansen type II). (There is also Hansen type III which is caused by exercise or trauma).

Spondylosis Deformans

Boxers and large breed dogs are reported to be more susceptible to this condition which is caused by disc changes (such as narrowing of spaces between discs), resulting in bony outgrowths that can encroach on the spinal nerve root or spinal cord.

Lumbosacral Stenosis

This disease can be congenital or may be a consequence of a degenerative narrowing of the spinal cord. German Shepherds, Boxers and Rottweilers can be prone to this condition which causes instability between the vertebrae.
Diagnosis of Spine Degeneration in Dogs
Degenerative Myelopathy

The diagnosis for this condition is one of exclusion, using MRI and myelography to rule out other degenerative diseases. The only way to completely confirm is at the time of autopsy, after the death of the dog by examining changes in the spinal cord characteristic only to this condition.

Intervertebral Disc Disease

Diagnosis can be made through the process of a radiograph, but the best result for a definitive conclusion is through advanced imaging such as MRI or CT scan. Your pet will be put under general anaesthesia for this procedure.

Spondylosis Deformans

The veterinarian will study your pet's medical history before doing a physical and neurological (testing of reflexes and motor function) exam. Radiographs (x-ray), under anaesthesia, may show evidence of lesions or spurs. Myelography (X-ray using a contrast medium), is performed on canines who are candidates for surgery.

Lumbosacral Stenosis

Analytical tools such as x-ray, CT scan, MRI, or myelogram will be used to correctly diagnose and differentiate from other degenerative diseases that may present similarly.
Treatment of Spine Degeneration in Dogs
There is no cure for Degenerative Myelopathy though there are adequate tools and resources that can be used in the earlier stages of the disease to make your dog's mobility and joy of life possible as the illness progresses.
With Intervertebral Disc Disease, Spondylosis Deformans and Lumbosacral Stenosis, the treatment will depend on the severity and the limitations your pet is having mobility wise. All three conditions can be treated with pain relief and movement restriction by imposing crate rest. However, surgery is often the option in order to completely recover normal functions and movement, and to prevent the recurrence of the disease.
Recovery of Spine Degeneration in Dogs
Degenerative MyeIopathy presents in stages. In the first phase (each phase is 3 to 6 months in duration), physical therapy such as swimming, and tools like hind quarter harnesses can be used to help your dog achieve some day to day normalcy. As the condition progresses into the second phase, aquatic therapy and a harness can still be used. However, complications of the progression, like loss of bladder function will begin to reduce the quality of life for your dog. The end stages will see a multisystem failure, and euthanasia is the common step at this point.
Intervertebral Disc Disease, Spondylosis Deformans and Lumbosacral Stenosis require extensive recovery time and patient management. After surgery, pain medication will be administered immediately. The length of hospital stay depends on individual circumstances but support therapy, physiotherapy, and comprehensive rehabilitation will be necessary in order to assure a comfortable and healthy recovery. It must be noted that despite the best efforts of you and your veterinarian, your dog may never completely recover normal function or the natural mobility he once had.
Spine Degeneration Questions and Advice from Veterinary Professionals
Rocko
Boxer
12 Years
0 found helpful
Has Symptoms
walking on the top of his feet
difficulty climbing the stairs
My 12 year old boxer, Rocko, has been showing signs of spinal issues for the last year. All of his blood tests show up normal. When I first noticed it, he was just skimming one foot on the ground when walking. Over the last year it has progressed to him walking on the tops of his back feet and him having difficulty standing. I also notice I can now see his spine and he has lost 10 lbs since April even though we increased his food intake.

He has been to the vet and they put him on gabbomenten. On this medicine and any other pain meds, his symptoms get much worse to the point he could not walk much at all. He does not seem to feel the pain, but from the xrays, the vet said he should be in pain.

He sleeps a lot, but when we get home at night, he plays very vigorously and seems happy. He has also lost some control over his urination and defecation.

We know we do not have much time left with him, but we don't want to make a rash decision if he's not suffering.
Add a comment to Rocko's experience
Was this experience helpful?
Buddy
Lab, pit, golden mix
14 Years
1 found helpful
Has Symptoms
Sleepiness, walks sideways, stiff
Buddy is 14 years old has severe arthritis in his back left knee and a compressed disk in his spine. My vet has him on prednisone, Pepcid, tramadol (up to 6 a day), and gabapentin (300 mg). He falls down a lot, sleeps most of the time unless he is out to use the bathroom and sometimes won't go outside because he doesn't want to go down the stairs, I have to stabilize him and keep him from falling when he gets to the bottom so he doesn't fall at night. When he takes all his meds as prescribed there are no signs or very minimal signs of improvement depending on the day, but he can't hold it (bladder or poo). One night he wet his bed. He seems depressed but times awhere he is awake and happy. he seems fine when we go outside or for a car ride as you would never know anything is wrong until you go to get him out of the car and have to lift him to the ground or he falls down and lays there for five minutes before he gets back up. Sometimes, he falls down and you have to pick up his back half so he can get his leg out from under him. He is a lab, golden, pit mix and I wonder if he is really suffering and just so stubborn he hides it or when is enough enough? I feel like this is a horrible question, or my son feels that he's just old so we question his suffering. I don't want to put him down if it's not needed but I don't want him to suffer either. How do you know when overall he is healthy?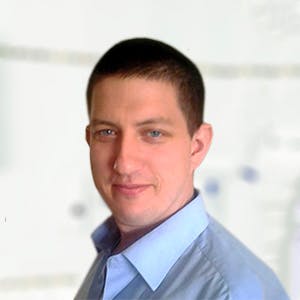 3320
Recommendations
This is never an easy question to answer (I haven't examined Buddy) and the decision is down to you; I normally talk to owners about the quality of life day to day taking into account the bad times since most owners will think about 'last Tuesday' when everything was good and ignore the following four bad days. You need to think about what is in Buddy's best interest and not your feeling for wanting to keep him around; visit your Veterinarian and discuss Buddy's condition to get their input. Regards Dr Callum Turner DVM
Add a comment to Buddy's experience
Was this experience helpful?
Sky
Siberian Husky
7 Years
0 found helpful
Has Symptoms
Sluggish , always panting , thirsty
Hi , my name is Sky and I am a 7 year young Siberian Husky.I ve seen the vet yesterday and x-rays taken shows spondylosis of my spine. My humans are worried. I am sluggish but enjoy my walks and walk up and down stairs in my home.
Will this condition worsen and cause me pain as I grow older and is there any meds like Calcium or pain meds that I can get my humans to look at.
Add a comment to Sky's experience
Was this experience helpful?
Bo
Shar-Pei Pitbull Terrier
8 Years
0 found helpful
Our dog Bo had been experiencing stiffness and some limping for some time now, but we attributed it to his ACL surgery 6 years ago, and figured there was some artheritis there. Over the past few months he has been experiencing fecal incontinence, and it is stedilly getting worse and more frequent. We have noticed that after everytime he goes poop outside, we can expect him to have fecal incontinence in the house after he gets up from relaxing. Last week he was diagnosed with spondylosis, and the vet thought that it was severe enough that it has caused some nerve damage, and that this damage has caused him to lose feeling in his anus (thus causing him to not realize that he isn't fully done going to the bathroom). He also said that at this stage, it isn't operable. We were prescribed an anti-inflammitory med, but we haven't noticed any improvement. He seems to be uncomfortable at times, but to me, not in a lot of pain. Could he be hiding his pain, or with the nerve damage could he possibly not feel pain? We are trying to find ways to make him comfortable, but don't want to prolong his suffering.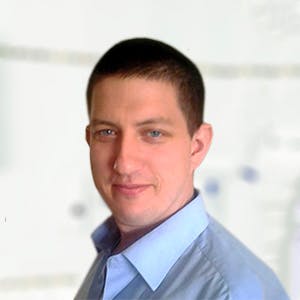 3320
Recommendations
Dogs are stoic animals and can hide their pain well so sometimes we only see signs of pain at the end. You should keep Bo's movement restricted and continue with the anti inflammatories prescribed by your Veterinarian; see how he goes and keep in contact with your Veterinarian for follow up examinations. Without examining Bo myself and seeing medical records cannot really weigh in. Regards Dr Callum Turner DVM
Add a comment to Bo's experience
Was this experience helpful?
Rascal
Shepherd
9 Years
0 found helpful
Rascal was diagnosed about a year ago with degenerative back disease.I have to carry him to go potty and can feel very little muscle mass in his right hip.Will his bladder just get weak we and weaker toward the end ,what about his mental clarity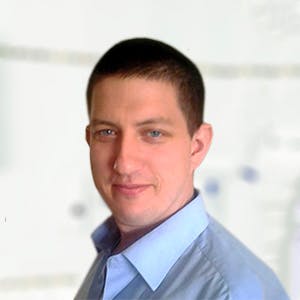 3320
Recommendations
Urinary incontinence may occur, but it depends on specifically where in the spine the condition is located; there shouldn't be an effect on mental acuity with this condition. Regards Dr Callum Turner DVM
Add a comment to Rascal's experience
Was this experience helpful?
marbles
German Shepherd
9 Years
0 found helpful
Has Symptoms
legs crossing when walking
I have a nine year old german shepherd and he has been diagnosed with a bone spur on the underside of his spine. I understand surgery can help but is there a surgery for when the bone spur is on the underside of the spine? I don't know what to do and want to save him and do whatever it takes but what are the options for when the spur is underneath the spinal cord? I know there are various treatments but what would help to fix this Please reach out to me ASAP.
my email is [email protected]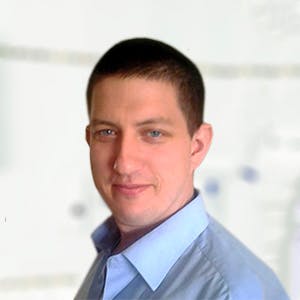 3320
Recommendations
I understand your concern, there are various approaches to surgery which vary depending on severity, location (which section of the spine) and Surgeon's choice. In a case like this, I would recommend visiting a Specialist due to the location of the bone spurs and the complexity of the surgery. If the spurs were on the ventral body of the vertebrae there would be more options. Regards Dr Callum Turner DVM
Hi. We brought our dog to the 24hr emergency last night. She was having symptoms of walking with hunched back, head lowered when walking, lethargy, pacing and general discomfort.
We returned to the er 12hrs later because symptoms had worsened. She is now whimpering and her back legs and hips were swaying to one side.
Doctor has said it is likely to be degenerative disc or spinal disease? What are the severity of these symptoms and can she recover without surgery?
Add a comment to marbles's experience
Was this experience helpful?
Bella
Cockapoo
6 Years
0 found helpful
After an MRI scan my 6 year old cocker poo has been confirmed as having degenerative disc and has been on Gabapentin 1 tablet twice a day. (first six months 2 tablets twice a day) what is the best way for me to give her the best chance of keeping her in an active life and should I be doing anything other than pain management to help her. Our Vet does not think an operation will help as the condition is not predictable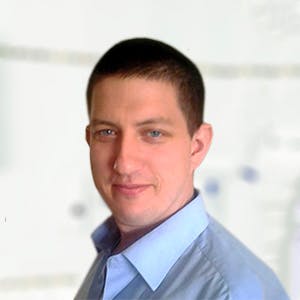 3320
Recommendations
Pain management and movement restriction is the best course of action, surgery is appropriate in some cases which would be determined by your Veterinarian; you should try to keep Bella calm and to walk her outside on a lead not letting her run or jump. You should visit your Veterinarian regularly for follow up examinations to check reflexes and other parameters as well as ensuring the condition is being managed. Regards Dr Callum Turner DVM
Add a comment to Bella's experience
Was this experience helpful?
Jagger
Belgian Malinois
6 Years
0 found helpful
We had a MRI done on my Belgian Malinois. It was found he has spondylosis C6-C7 and myelitis. He has had this for almost a year now and shuffles when he walks. He isn't really in pain. Do you recommend surgery? What are the overall affects on his life expectency with this diagnosis? Will he get worse really fast, or can he still live a good life?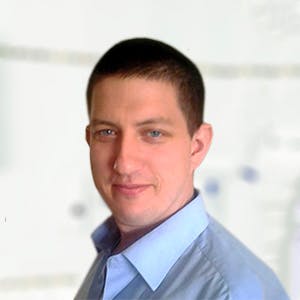 3320
Recommendations
Each case is individual taking into account the severity of the spondylosis, the impairment of walking and general quality of life; life expectancy is a difficult one to say as it is case dependent, your Veterinarian would be able to give you more information. As for quality of life, it again depends on severity and response to any medical treatment given. Regards Dr Callum Turner DVM
Add a comment to Jagger's experience
Was this experience helpful?
Jake
Labrador Retriever
10 Years
0 found helpful
My lab mix, Jake, is 10.6 years old. He has always been very active; long walks, runs; playful. Within the last 6 months we noticed Jake having difficulty walking down the stairs, in which he needed to be coaxed. Yesterday, he was not able to come down or walk up the stairs; and dragged his hind legs. Ultimately, we took him to the vet and, as indicated by the x-rays, were told that his spine was fused. Thus far, he has no use of his hind legs, has not urinated or eaten. The day before this happened, he was able to go for a long walk. He is on pain medications and antibiotics. We love our dog and want him to have, at least, some quality to his life. Would you be able to tell what the prognosis would be for this condition? Is it typical for spine degeneration to happen overnight? Considering that his spine and hind legs appear to be immobilized, would a dog wheelchair help?
Thank you
Olivia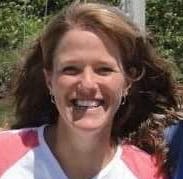 1611
Recommendations
Jake may have had a piece of bone or a blood clot dislodge and cause this problem. Without examining him, I'm not able to comment on what might be going on with him specifically, but if you are able to get an MRI for him, it would give a lot more information on the prognosis for recovery for him. If he is not in pain, and he is not recovering from the event, a wheelchair may be a viable option for him, as may physical therapy. It would be best to discuss these options with your veterinarian, as they have examined him and are able to assess his nerve function. I hope that you are able to keep him comfortable.
Add a comment to Jake's experience
Was this experience helpful?
kiara
Siberian Husky
7 Years
0 found helpful
Has Symptoms
limpness , wobbly , heavy breathing
Hi my dog kiara is 7 yr old Siberian husky with hip issues has lameness and trouble climbing stairs refuse to go on walks and shaking in backend on her feet heavy panting and doesnt want to be touch in back end or on legs .. took her to vet had xrays show some hip issue but not very bad at all ..I still concern and need to see a specialist she alway been very active and love walks.. She even snap at me and we very close..
I worried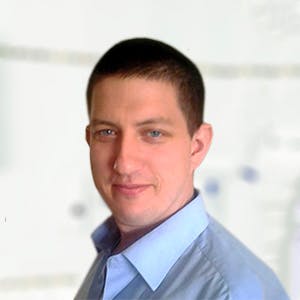 3320
Recommendations
Without examining Kiara I cannot say what the cause of her lameness is, but you should certainly visit a Specialist to determine the cause of the lameness and to create a pain management plan as required. You should also speak with your Veterinarian about pain management in the lead up to visiting the Specialist so that Kiara would be comfortable in the meantime which also means to restrict exercise. Regards Dr Callum Turner DVM
Add a comment to kiara's experience
Was this experience helpful?
Molly
Beagle Pit
12 Years
0 found helpful
My 12 year old Beagle/Pitbull, possibly German shepherd, mix is having trouble walking. When she was about 6 years old she was diagnosed with Degenerative Disk Disease and had to have surgery which helped her a lot at that time. However, about a year ago, she started kicking her rear legs behind her and having trouble with her hips. The vet said it was probably just arthritis and prescribed Deramaxx for pain and Robaxin as a muscle relaxer. Her kicking had gotten less severe so we didn't think much about it but now it's starting up again. She is also limping, dragging her back legs when walking and starting to cross her rear legs. While walking, she'll trip and fall and have to wait a few minutes before she can get back up which is a struggle for her. Is this most likely Degenerative Myelopathy? Or is there any possibility it could be something else?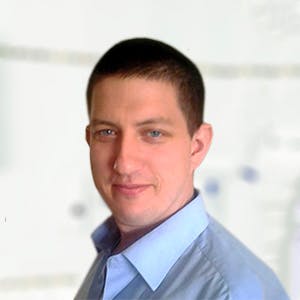 3320
Recommendations
Leg crossing whilst walking is a common sign of degenerative myelopathy, it is important to have x-rays done to rule out other causes. The best course of action in cases of degenerative myelopathy is to put Molly through physiotherapy to help keep her mobile longer; the condition is progressive and there is no cure. Regards Dr Callum Turner DVM http://veterinarycalendar.dvm360.com/degenerative-myelopathy-diagnosis-and-treatment-proceedings
Add a comment to Molly's experience
Was this experience helpful?
Harley
Beagle
10 Years
0 found helpful
My dog was just diagnosed with bone spurs in the lower spinal cord irritating the nerve. My dog is on what she called "doggie advil". He is fine when he doesn't move. He is pretty much lieing down except to eat and potty. When he tries to do anything else he yelps in pain. Is there anything else we can do or is he going to be in pain until we decide to put him down?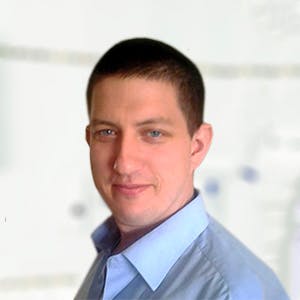 3320
Recommendations
Bone spurs are very painful and can be unrewarding to manage, if antiinflammatories are not working other medications like opiates may help. In some cases surgical treatment may be considered to remove spurs or to fuse two vertebrae together and should be considered on a case by case basis. Regards Dr Callum Turner DVM
Add a comment to Harley's experience
Was this experience helpful?
Annie
Rat Terrier
5 Years
0 found helpful
My 5 year old Rat Terrier has had 2 episodes where she's encountered severe back and neck pain. It was discovered she has degenerative disc disease. Four days ago we had her into the vet because of her severe pain. They gave her a steroid shot and some pain meds and sent us home with an anti inflammatory and muscle relaxer. She stared to feel better and now is back to crying more than ever. I wonder if crating her during the day when we're not home to force her to be still would be best. It breaks my heart to crate her because she's never been a crate dog but I have got to get her to heal. Thoughts?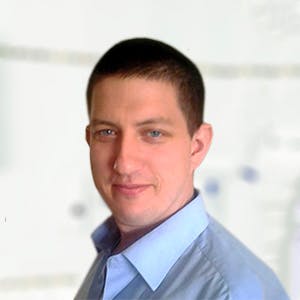 3320
Recommendations
Generally, rest is best; by restricting movement you are decreasing the chance of further injury from excessive movement. You need to find a small crate because I've seen some Rat Terriers run in circles in larger crates. Whilst placing Annie is a crate may upset you, you need to think of the overall point and what you are trying to achieve which is ultimately in Annie's best interest. Regards Dr Callum Turner DVM
Add a comment to Annie's experience
Was this experience helpful?
Coco
Boxer
8 Years
0 found helpful
My boxer was hit by a van yesterday (Thursday). She couldn't stand on back legs afterwards. X-ray showed she has spondylosis deformans in two sections of her spine and there is a zig zag crack through one psrt of the bony growths. 24 hours later there is no improvement. She cannot stand on her hind legs and when she tries her front legs go rigid. Vet thinks the spinal chord may be getting compressed when she tries to move. He's treating her with painkillers and steroids but says that if she hasn't improved in 3 more days then she will not recover.

Do you think there is any possibility of recovery? Can the bony growth fix itself again like an ordinary broken bones and she would have the strength to stand? Is there any fixing of the compression on the cord? Surgery?

I'm devastated at the thought of losing her but I can't leave her suffering too much longer.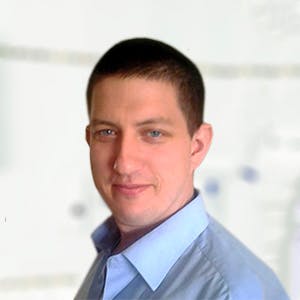 3320
Recommendations
These types of cases are never simple and even with expensive surgery the prognosis is not in our favour; leaving the fracture to heal on its own most likely will not lead to a good outcome due to where it is, spinal surgery and stabilisation may help but it depends on the amount of damage that has been cause to the spinal cord already. I would not recommend allowing Coco to stand as this would cause pain. discomfort and may cause further harm by repetitive movements. Having a second opinion of the x-ray may help, PetRays offer a service with board certified Radiologists who will give an indication of their opinion. Regards Dr Callum Turner DVM http://petrays.com/
Add a comment to Coco's experience
Was this experience helpful?
Fina
Pug
9 Years
0 found helpful
Fina, now 9 yrs., had a diagnosis 3 years ago of Spinal Stenosis. She was limping then, but now she has lost most of the action in one hind leg and some in the other leg, which she manages pretty well. But, now she is losing her bladder and bowels function. She has never - and still does not - seem to have any pain. Will it come to that in time? She exhibits no lack of patience with her disability.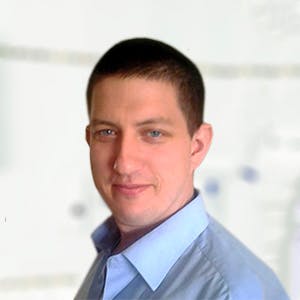 3320
Recommendations
As you will be aware poor hind limb movement, incontinence (both urinary and faecal) and loss of muscle tone are all common symptoms of stenosis of the spinal canal; pain is a symptom which is quite common with this condition and Fina is lucky if she has been unaffected by pain so far, dogs are stoic so she may be hiding some pain. Pain is something to look out for and to manage as needed. Regards Dr Callum Turner DVM
Add a comment to Fina's experience
Was this experience helpful?
Phil
German Boxer and Rottweiler
4 Years
0 found helpful
My dog was running and lost his ablitity the use his back left leg. My husband and I took him to the vet. Our dog had xrays done and he was given pain killers and prednisone. Now we are about 3 to 4 weeks out and he has 85-90% usage of his left leg. When his rest time is over are there any activities that we should avoid or encourage? He is a 4year old German Boxer and Rottweiler mix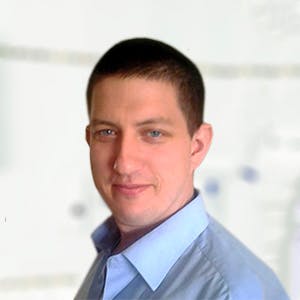 3320
Recommendations
Once Phil's rest period has ended, you should start slowly reintroducing activity with short walks on a lead and if you notice any pain or discomfort allow rest again and slowly build activity back up; for more in depth advice, speaking with your Veterinarian or a Veterinary Physiotherapist would be able to give you more personalised information based on a physical examination. Overall it is important to not to jump into activity and to keep activity restrained. Regards Dr Callum Turner DVM
Add a comment to Phil's experience
Was this experience helpful?
Dewey
French Bulldog
3 Years
0 found helpful
My dog had x rays done back in November for aspiration pneumonia and the radiology report made a comment of degenerative changes in spine and kphosis. What does that mean? Should I be worried?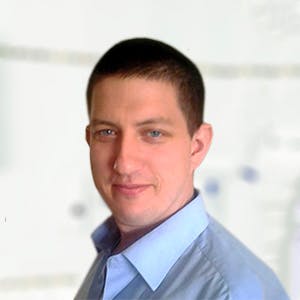 3320
Recommendations
Kyphosis is an arching of the spine due to musculoskeletal disease or abdominal pain. Degenerative disease is a loss of structure or abnormal changes which can cause serious pain or more serious conditions later in life. This is something that should be monitored closely and your Veterinarian should have given you more information about reducing activity and making sure that weight is reasonable. I would return to your Veterinarian for a further discussion of the condition. Regards Dr Callum Turner DVM
Add a comment to Dewey's experience
Was this experience helpful?
Buster
Labrador Retriever
7 Years
0 found helpful
My dog tore his ACL and has a degenerative spine, I am 17. I'm being told this cannot really be fixed. Is this true? He's in really bad shape.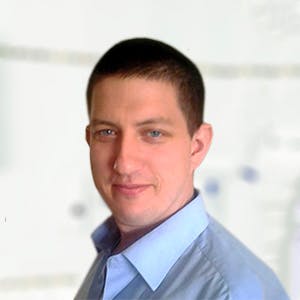 3320
Recommendations
If Buster has spine degeneration, the condition wouldn't be treatable; the torn ACL would be treatable by surgical correction. I haven't examined Buster, but if you are unsure you can get a second opinion from another Veterinarian in your area (ask your Veterinarian for a copy of the x-rays to prevent paying for another set). Regards Dr Callum Turner DVM
Add a comment to Buster's experience
Was this experience helpful?