What is Bleeding from the Mouth?
It can be very upsetting to find your dog bleeding from the mouth. A small amount of blood from a nick should not cause you to be concerned. However, if your dog is continuously bleeding from the mouth, he must be seen by a veterinarian as soon as possible. A foreign object could cause breathing difficulties and a condition such as an abscess could quickly become painful.
Bleeding from the mouth may be caused by:
Laceration on the dog's tongue or mouth
Oral trauma
Canine ulcerative paradental stomatitis (CUPS)
Abscess or fractured tooth
Gingivitis
Foreign object lodged in gums or throat
Blood clotting disease such as Von Willebrand's Disease
It is important to find the cause of the bleeding. Excessive bleeding is a serious condition which can cause your dog to go into shock. A bleeding dog with a clotting disorder may need to have an emergency blood transfusion.
Book First Walk Free!
Why Bleeding from the Mouth Occurs in Dogs
Laceration on the Dog's Tongue or Mouth
Your dog may have cut his mouth or tongue by chewing on toys, sticks or even rocks. A laceration can be caused by another animal bite (dog, cat, raccoon, rat or possum). If your dog got into the garbage, he may have cut himself on a can or other sharp object.
Oral Trauma
Oral bleeding may be caused by a fall, impact with a car or by being physically hit on the mouth. Additionally, tongue trauma can occur during freezing temperatures; a dog licks metal and must then rip his tongue free (tongue gets stuck).
Canine Ulcerative Paradental Stomatitis (CUPS)
Canine ulcerative paradental stomatitis is a disorder that causes painful ulcers on the lining of the dog's mouth. The ulcers are triggered by plaque on your dog's teeth. The ulcers can open and bleed. Breeds that are more predisposed to CUPS are the German Shepherd, Dachshund, Labrador Retriever and the Maltese.
Abscess or Fractured Tooth
An abscess or a fractured tooth may be causing your dog to bleed from the mouth. The abscess may cause additional symptoms such as facial swelling, fever, pain and loss of appetite.
Gingivitis
Gingivitis is the inflammation of the gums due to bacteria and plaque. Gingivitis is a very common condition in dogs. The infected gums can become very painful, swollen and can also start to bleed.
Foreign Object
Dogs can get a piece of toy or stick stuck in between their teeth. Grass seeds, fishing hooks and porcupine quills can also pierce the tongue, face, under the tongue or the gums. Foreign objects lodged in your dog's mouth can cause great discomfort and bleeding.
Blood Clotting Disease
Von Willebrand's disease is the most common inherited, blood clotting disorder in people and in dogs. It is caused by the deficiency of a clotting protein. There are three different types of Von Willebrand's disease. They are classified by whether the clotting protein is reduced, moderate or completely absent. Without the clotting protein, the platelets are unable to bind together to stop bleeding. Without proper medical treatment, the patient can bleed to death.
What to do if your Dog is Bleeding from the Mouth
If your dog has prolonged or repeated bleeding from the mouth, he should be examined by a veterinarian.
If your dog is heavily bleeding, the veterinarian team will first need to stabilize him. They may administer an IV to help keep your dog hydrated. If the patient has lost a lot of blood, he may need a blood transfusion.
After the patient is stable, the veterinarian may recommend a complete blood count (CBC) and x-rays. If the CBC determined a low platelet count, the veterinarian may recommend a buccal mucosal bleeding time test and a specific blood test for Von Willebrand's disease, which measures the levels of the clotting protein.
Dogs with dental or gum conditions may be referred to a veterinarian dentist. Deep and large lacerations may need sutures. The mouth will need to be cleaned several times a day with a disinfectant. Your pet will not be able to eat hard kibble. The doctor may prescribe antibiotics to help prevent a bacterial infection.
If the veterinarian finds a foreign object in the dog's mouth he will remove it. Your dog will need to be sedated during the procedure.
Unfortunately, there is no cure for Von Willebrand's disease in dogs but the disease can be managed and controlled. The veterinarian may also recommend soft, wet food instead of dry kibble, which can cause gum bleeding. Hard chew toys and rough housing should be avoided.
Dogs with clotting disorders should not be given nonsteroidal anti-inflammatory drugs (NSAIDs), estrogens, heparin or sulfonamide antibiotics.
Additionally, if your dog ever requires surgery, let the surgeon know that your companion has a clotting disorder. The surgical team is then prepared and will have blood transfusions available. It is also a good idea to know your dog's blood type, in case of a bleeding emergency.
Prevention of Bleeding from the Mouth
Regular visits to a veterinary dentist may help prevent a tooth abscess, plaque and gingivitis. It is a good idea to keep an eye on your dog when he is playing outside. Unsupervised dogs can chew on things they should not be chewing on (sticks, rocks grass seeds). Additionally, they can be attacked by wild animals or exposed to physical abuse.
Von Willebrand's disease is an inherited genetic condition. The only way to prevent the disease is to not breed carriers of the disease.
Cost of Bleeding from the Mouth
The cost of treatment will depend on the veterinarian's diagnosis. The treatment of canine ulcerative paradental stomatitis may range from $500 to $4500. The cost of treating gum disease can be $800.
Bleeding from the Mouth Questions and Advice from Veterinary Professionals
truffles
Maltipoo
14 Years
1 found helpful
Has Symptoms
sensitive face,bloodfrom mouth
I have a 14 yr old maltipoo.We were at the vet just yesterday and this morning I noticed blood coming from her mouth,on her blanket but not on the couch but on my arm when I pick her up.She wont let me near her face at all.She does eat drink pee and poo normally and shes not whining.I just dont want her to lose too much blood should I wait or go to emerg
Its a 2hr trip
My dog is the same thing what happen to your dog ?
Add a comment to truffles's experience
Was this experience helpful?
gizmo
Chihuahua
11 Years
0 found helpful
my chihuahua is around 11 years old and has lost a couple of his teeth recently. he just started bleeding from his mouth. it's not much but it mainly happens at night or in the middle of the night. so far it's only happened 5 times. it appears bright red and about the size of a dime or smaller. he hasn't drank much water in the past 2 days nor has he eaten his dog food. i've given him white rice thinking he was throwing up blood until i realized its coming from his mouth somewhere. he's also been acting completely normal even playing and running around. any advice would greatly help!
Add a comment to gizmo's experience
Was this experience helpful?
Bella
Boxer
11 Years
0 found helpful
Now 11 yr old boxer cut lingual frenulum 3 years ago on a nylabone. Required her to be sedated and stitched, soft food ordered for 10 days with antibiotics. At 11 she has recently began struggling with her dry dog food. I began softening her food about 2 weeks ago and she has returned to her normal eating pace. Tonight as she finished her dinner I discovered her frenulum bleeding. She has not actively chewed on any of her toys today. Is there a possibility that the soft food has strained her tongue where she previously had to have it stiched? The bleeding seems to be minimal as she has stopped licking in the manner that she was upon completing her dinner tonight. 3 years ago I did not discover the cut until the following morning. The cut caused her to slowly ingest blood which in turn irritated the lining of her stomach resulting in her committing a large amount of blood.
Add a comment to Bella's experience
Was this experience helpful?
Paisley
Morkie
8 Years
0 found helpful
Starting today, 6/24, my dog has been bleeding from her mouth every time she licks something or laps at something. She has bled from licking EVERYTHING. We tried giving her ice, ice water, and many other things to try and make her stop. She doesn't seem to be in pain at all from it, but it makes me feel really sad to see her bleeding
Add a comment to Paisley's experience
Was this experience helpful?
Luna
Shihpoo
10 Months
0 found helpful
Has Symptoms
Lethargy, Bleeding from teeth/gums
I have a 10 month old Shih-poo that started acted lethargic two days ago and then began bleeding from her gums yesterday. I took her to the vet yesterday and she was positive for Anaplasmosis (tick borne illness)and they started her on Doxycline. She went to play with her ball this morning and was bleeding again just from picking up her ball. She is definitely quieter than her usual spunky self. Can Anaplamosis be the cause of all her symptoms, or should we look for other causes of the mouth bleeding?
Add a comment to Luna's experience
Was this experience helpful?
Tazz
Pomle
12 Years
1 found helpful
My 12 year old male Beagle/Pomeranian mix has been bleeding quite a bit from his mouth. He is very sensitive when it comes to injuries so he won't let me examine his mouth so I can't tell exactly where the blood is coming from except that it's definitely from somewhere inside his mouth. There is quite a bit of blood and this is the third time this has happened. The last 2 times happened when the vet was closed so I planned to take him in the morning but by morning he stopped bleeding so I thought he was ok. Now he's bleeding again and it's even more blood this time so I'm concerned. Once again it happened while his vet is closed. What could be wrong and What should I do? Thank you, any advice would be appreciated.
Add a comment to Tazz's experience
Was this experience helpful?
Shevy
English Springer Spaniel
14 Years
2 found helpful
Has Symptoms
Bleeding, loss of apetite
My dog is an English springer-spaniel with teeth in horrible condition and shes had a red substance(maybe blood) coming from her mouth along with a loss of appetite, shes otherwise a healthy dog and very calm, can someone help?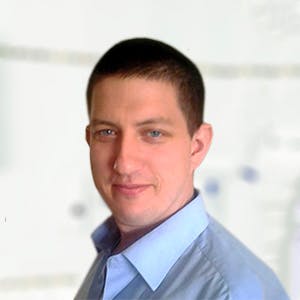 3320
Recommendations
If Shevy's teeth are in a bad condition, you should have them checked by your Veterinarian as poor dental hygiene can lead to pain whilst eating which in turn leads to a loss of appetite. You should try to clean her teeth with a toothbrush and dog toothpaste (not human toothpaste) and examine the mouth for growths, dental anomalies or anything else that shouldn't be there. Regards Dr Callum Turner DVM
Add a comment to Shevy's experience
Was this experience helpful?
Cameo
Rottweiler
13 Years
0 found helpful
Okay so this morning I came home from work to find that my 13 year old rottweiler mix had been bleeding from what looks like a loose tooth. She has been drinking water all day she has been eating normal and does not seem to be having any discomfort but tonight the bleeding came back a little. I am just concerned. Is this a need to go to the vet or is this normal at her age.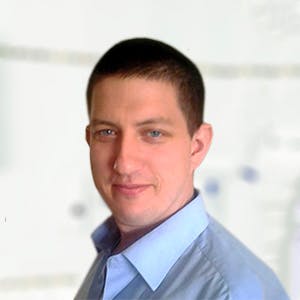 3320
Recommendations
Tooth loss at this age isn't unusual, but if the mouth is bleeding and there is a loose tooth you should visit your Veterinarian to have a look to see if it is normal tooth loss or if there is another underlying cause. They may also remove the tooth or help control the bleeding. Regards Dr Callum Turner DVM
Add a comment to Cameo's experience
Was this experience helpful?
Halo
Siberian Husky
4 Months
0 found helpful
My puppy was bit by another dog in the mouth and nose area. She has slight bleeding in her mouth where she was bit and her nose has a slight swelling where she was bit. Is this something that needs to be seen by a vet?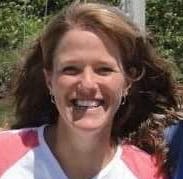 1611
Recommendations
If the swelling over her nose gets worse, starts to become more swollen or has a discharge, or if Halo won't eat, then yes, you should see a veterinarian. If she seems not bothered by the area, and it seems to be healing well, you may not need to have her seen. Bite wounds can be dirty and can get infected, so keep a close eye on the area for the next few days.
Add a comment to Halo's experience
Was this experience helpful?
G.G.
Chihuahua
5 Years
0 found helpful
Hi G.G is a 5 yr old chihuahuah. She has been bleeding from the gums for a week now. I took her to the vet, he said he thought she needed her teeth cleaned. They did a Thp with a standard CBC. I assumed we where going to go ahead and schedule her to have her teeth taken care of. Instead they sent us home and called the next day with test results. Saying her platelets where slightly low, also that she now needs to come in for a Full CBC and an ultra sound for her heart for heart worms as well as 2 other test I feel like im being given the run around, are all these extra test necessary??? Shes very healthly, still eating/drinking plays with her mom and dad as usual she just has slight bleeding with the blood trying clot but unable due to her saliva, im assuming.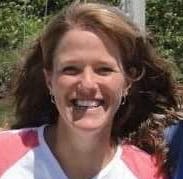 1611
Recommendations
Without more details, I have a very hard time commenting on what tests G.G. may need, but I am sure that there is a reason that they are recommending the tests. What you can do is ask them for further clarification so that you understand why they are suggesting these things for her. If it still doesn't seem to make sense to you, it might be worth getting a second opinion to see what another veterinarian thinks about her health status.
Add a comment to G.G.'s experience
Was this experience helpful?
Ocky
austrailan bulldog
2 Years
0 found helpful
Why would my Australian bulldog be bleeding from his mouth quite a bit every time he goes on a walk. Even if its not the far at all. Like maybe 300m. He doesn't really have any other symptoms that i notice.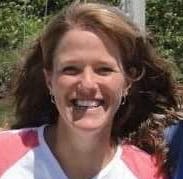 1611
Recommendations
I'm not sure why Ocky is bleeding from his mouth when he walks, but that is not normal for a dog to have that problem. He may have a problem with his teeth, his mouth, or his lungs, and it would be a good idea to have him examined by a veterinarian to see what is going on that is causing that problem so that you can treat it for him.
Ethan to use in the meantime?
Add a comment to Ocky's experience
Was this experience helpful?
Ozzie
Dauchound
13 Years
1 found helpful
Has Symptoms
Blood from mouth, diahreha
Mini Weenie dog, 13 yrs old. Has history of pancreatitis. This time I am not sure that is what he is dealing with. Yes he got his normal diarrhea. But has had that before without subsiqent problems. It usually stops in a few hours to a day or so. So far I see no blood in the stools I always watch for that when he has it. He was laying on the couch and all of a sudden i saw him licking blood off of the couch, the blood was on his chin, i washed it off him and the couch. I looked in his mouth didn't see any blood in his mouth. His teeth are aweful and he has had one extracted in the past. Vet treated him for pancriatitus last a few months ago, and we changed his food to food with probiotics in it and he has seemed better till now.. What can I do? Vet is not open there is no emergency center near me. I don't want to lose my pet.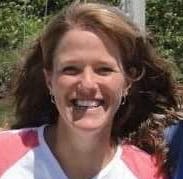 1611
Recommendations
Thank you for your email. Unfortunately, without examining Ozzie, I can't determine where the blood is coming from, but it is possible that it is his teeth or an oral lesion. If he isn't vomiting, seems normal otherwise, and is eating and drinking normally, you should be okay to wait until your veterinarian opens to have him examined. If he starts vomiting, or having blood in his stools, or seems lethargic or is having problems breathing, your veterinarian should have an after hours number to contact in case of emergency. i hope that everything goes well for him.
15 yrs. old, 50mg carprofen, lots of bleeding coming out of mouth often. Discontinued use to see if that was the cause and he,qu it bleeding. He has been back on for few days aND bleeding started again. If I stop giving to him will he be ok w/o seeing vet. Can't afford
Add a comment to Ozzie's experience
Was this experience helpful?
Badi
Pit bull
5 Months
2 found helpful
Badi is a pitbull 5 month old. He has got red spots all over his belly and body. And also he is changing teeth. Since 2 days ago when sleeping the saliva coming out the mouth is mixed with blood. And yesterday blood cloth came out his mouth. He is active and eating quite ok. Gum is a bit pale. No high temperature. It has sores on his gum as well.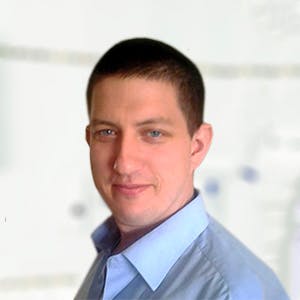 3320
Recommendations
It is not unusual for a dog to have an increase in saliva production and even have a little blood present during teething especially if he is chewing a lot on toys, sticks or other objects. Keep an eye on him and ensure that his mouth is kept clean, but if there is a large quantity of blood or you have other concerns you should visit your Veterinarian. Regards Dr Callum Turner DVM
Add a comment to Badi's experience
Was this experience helpful?
Lily
mini griffon
6 Weeks
1 found helpful
my mom was really mad today and she threw a shoe on her head (high heels) and my dog fell shacking and wheezing and blood starting coming from her mouth she is now in the vet but im crying and just praying idk what to do i dont know if she will live please help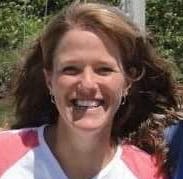 1611
Recommendations
Thank you for your email. I'm not sure if Lily will survive, that is very sad. If she sustained a head trauma from the heel, she may not make it. The best place for her to be is at the veterinarian, as they will be able to try and help her. I hope that she is okay.
Add a comment to Lily's experience
Was this experience helpful?
Buboo
Pit bull
18 Years
1 found helpful
My dog has been bleeding from her mouth since breakfast (about 8 hours now), on and off, or at least slowing down at times. I can't see any obvious cuts, but she's an 18 yr old pit/black lab mix who I got a year ago. Her teeth are in horrible shape, so it could be her gums? She's not on any meds and is acting and eating normally. She's on wet food diet because she's thrown up dry food in the past.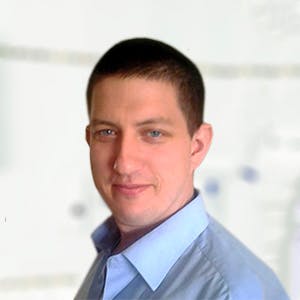 3320
Recommendations
It is possible that Buboo has some issues with her gums or has a clotting disorder; either way you should visit your Veterinarian for an examination of her mouth to look for any issues with the teeth/gums or signs of any tumours as well as for a blood test to check thrombocytes etc… Once the underlying cause is detected, it may be treated or managed accordingly. Regards Dr Callum Turner DVM
Add a comment to Buboo's experience
Was this experience helpful?
Teko
Miniature Italian greyhound
17 1/2
0 found helpful
Teko is a miniature Italian Greyhound generally ranging around 6 lb. He has been on steroids for about 1 1/2 years due to his degenerative nervous spine condition, which left him disabled in his back legs. A few days ago he started bleeding from the mouth, when I started feeling him Scence Diet ID dig food. Not sure if this is the cause, but today the vet found open lacerations on his upper gums. He hasn't eaten much in the last few days, and he is dehydrated. Today he weighed at 3.1 lb and his body temperature was low.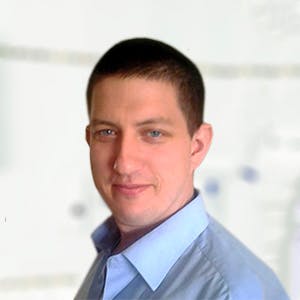 3320
Recommendations
The cause of the lacerations inside the mouth need to be identified, these lacerations may cause pain during eating which would cause Teko to not want to eat. Also, given Teko's age, there are many other possible causes for a loss of appetite; if appetite doesn't increase soon, further investigation would be required to look for other possible causes. Regards Dr Callum Turner DVM
Add a comment to Teko's experience
Was this experience helpful?
Boomer Thueson
Beagle
13 Years 1 Months
0 found helpful
Small amount of blood typically in the morning on his bed. Not throughout the day, but he could be swallowing it. Gums look red.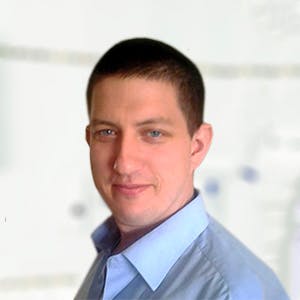 3320
Recommendations
There are various different places where a dog may bleed from including the mouth, nostrils, ears, eyes, genitals, anus and skin wounds; it is possible that there may be bleeding from the mouth which is being swallowed during the day but leaks out during the night. It is important to thoroughly examine Boomer's mouth, nose, ears and the rest of his body for any signs of bleeding; regardless of whether you find the location of the bleed, it would be best to visit your Veterinarian and possibly get a blood test to determine platelet counts and other parameters. Regards Dr Callum Turner DVM
Add a comment to Boomer Thueson's experience
Was this experience helpful?