What is Coughing Up Blood?
It is alarming to watch your dog cough up blood, and there are several reasons he may be doing do. The underlying causes of coughing up blood can be severe and life-threatening. It is important to determine the cause and seek treatment as soon as possible. Some of the causes of coughing up blood include:
Tuberculosis
Pulmonary vascular disease
Hematemesis
Blood that is coughed up is usually associated with the lungs and respiratory system, but you may also see your dog vomit up blood with a cough.
Book First Walk Free!
Why Coughing Up Blood Occurs in Dogs
Passing blood, either through a respiratory cough or by vomiting can point to a serious medical condition.
Tuberculosis
Tuberculosis is a bacterial infection affecting the respiratory systems. It is spread through inhalation and can pass from people to dogs. In advanced stages, your dog will show signs of jaundice and will cough up blood. The disease mostly affects young dogs who have not yet built up healthy immune systems as well as dogs with suppressed immune systems.
Pulmonary Vascular Disease
Pulmonary vascular disease encompasses several potential conditions where blood can be passed into airways and coughed up. Heart disease associated with blood clots may cause your dog to cough up blood whereas a heartworm infection can push blood into the airways. Pulmonary hypertension, or high blood pressure, can develop when the arteries are narrowed or blocked, leading to coughing and spitting up blood from the lungs.
Hematemesis
Unlike blood that is spat up from the lungs, blood that originates in the digestive tract and is vomited up is associated with hematemesis. Afflictions of the stomach and esophagus may cause blood to be vomited up, such as stomach ulcers or possibly gastric cancer. Gastric cancer more commonly affects dogs 8 to 10 years of age or older.
What to do if your Dog is Coughing Up Blood
If you notice your dog is coughing up blood, either from his lungs or in vomit, you should seek immediate medical assistance to rule out an infection, such as tuberculosis. Tuberculosis, in its advanced stage, can be fatal and will result in death. Unfortunately, tuberculosis is not usually treated, and dogs are euthanized for public safety.
Your veterinarian will ask you a serious of health questions concerning your dog, including any contact with humans or other animals that might have tuberculosis. Tuberculosis is usually confirmed post-mortem, so diagnosis is made based on exposure to the bacteria.
If tuberculosis, which is rarely seen in dogs, is ruled out your veterinarian will run blood work to determine if your dog is suffering from heartworm disease. An X-ray of the chest may also show an enlarged heart and can predict the possibility of complications related to the treatment of heartworms.
An injectable drug is administered after confirming your dog is suffering from heartworm disease, and you veterinarian will develop an injection schedule according to your dog's condition. Antibiotics are also usually given to treat secondary infections caused by bacteria inside the heartworms. The medication will kill the heartworms within a few days of treatment and as they break up the worm fragments will be carried by the bloodstream to the lungs where they are eventually reabsorbed into the body.
It is essential to keep your as calm as possible for the first month, post-treatment, and not be allowed to exercise. You must follow your veterinarian's strict instructions and return for a follow-up injection to kill the "baby heartworms," known as microfilariae, to prevent a new heartworm cycle.
Your dog may be vomiting up blood for a number of reasons. Your veterinarian will ask you when you first noticed the symptoms as well as the color and quantity of the blood. You will also need to give your vet a full medical history including any medications your dog has taken or chemical exposures. Other symptoms, such as an accompanying fever, diarrhea, or shock will also help the veterinarian diagnosis the reason your dog is vomiting up blood. Treatment for hematemesis will depend on the cause of the bloody vomit.
A significant loss of blood will require a blood or plasma transfusions and well as fluid therapy to balance shock or dehydration symptoms. Chronic occurrences where small amounts of blood are vomited up may indicate ulcers or gastritis, and your veterinarian will treat your dog with antacids to help manage the condition while developing a plan to treat the underlying condition.
Prevention of Coughing Up Blood
The underlying causes of coughing up blood are vastly different, and prevention of each of these possible conditions should be a regular part of your dog's healthy lifestyle. Preventing bacterial infections, such as tuberculosis, requires reducing your dog's potential exposure to the disease. You must keep your dog away from any member of your family or another person who is known or suspected to have tuberculosis. Additionally, do not allow your dog to feed on the carcass of dead animals, both wild or livestock, as animal remains may be infected with the bacteria.
Some pulmonary vascular diseases, like hypertension, cannot be easily prevented, but a healthy diet and exercise can help keep your dog trim and possibly prevent plaque from building up in his arteries. Conversely, heartworm disease is a preventable condition through the use of medication.
Unfortunately, you may not be able to prevent some of the diseases associated with hematemesis, such as gastric cancers. However, with a healthy diet designed specifically for your dog based on his food intolerances and sensitivities, you can help prevent ulcers and gastritis.
Cost of Coughing Up Blood
The cost of treating your dog for coughing up blood will depend on the underlying medical condition. For example, treatment for vomiting up blood associated with hematemesis can cost around $1,100 whereas treatment for heartworms can be around $1,500.
Coughing Up Blood Questions and Advice from Veterinary Professionals
Radar
Weimaraner
14 Years
1 found helpful
Medication Used
Stool Softeners and green beans
Last night, my 14-year-old Weimaraner just died after puking up a large amount of blood. My mother had a meeting that night. So I had to put him in my room. After I let him out I put him downstairs with my father, a routine. After a while, He threw up blood, and we took him outside and he stood for a minute, then flopped over in the grass. He's usually very energetic when outside. Also, a couple of months ago, he had bloody stool due to a mass constricting his colon. We gave him green beans every meal and stool softeners once a day. We had to put him down, but I just really want to know why. The vets couldn't figure it out, and just assumed it was internal bleeding. So, I'm not sure. Please tell me why you think this happened.
I'd say it was some type of bacterial condition; I'm not a vet, I'm just making a suggestion of what could have happened.
Add a comment to Radar's experience
Was this experience helpful?
Minnie
Pug
17 Years
0 found helpful
My 17-year-old pug recently died from what seemed to be pneumonia, but we think it was caused by bacteria. She was wheezing, shaking, and couldn't walk correctly, she also walked into walls and down the stairs without hesitation. She would get lost outside and wouldn't pee. She wouldn't eat or drink and, just recently, coughed up a terrifying amount of blood before she sadly passed just minutes later.
Add a comment to Minnie's experience
Was this experience helpful?
Dixi
Boxer
13 Years
0 found helpful
Has Symptoms
Bloody flem Dry cough weazy
I have a thirteen year old female boxer, she has cancer for the third time. I have decided no more ops due to her age, apart from old age aches and pains, she has gained a cough. In the evenings mainly when she is settled, she seems really flemy and she does big breaths out like she is trying to clear it and occasionally coughs, when she does cough her flem is red. She always goes and drinks a lot after. She is still eating well has a little play time and still wants her walks every day, although a lot shorter now, I know she is not in pain, I know her signs, is she just getting worse with the cancer..
I have a 12 year old boxer named duke he also has cancer,he is losing weight always sleeping and I have to give home a food stimulant so he will eat,its a very heartbreaking situation ,we have had duke since he was 8 weeks old he is part of our family and I just can't imagine my life without him,my family and I are so very sad right now....we love him with all our heart💜💜💜
I have a similar situation going on. My 12 year old lab pit mix was just diagnosed with osteosarcoma bone cancer .. due to her age I have decided to do palliative treatment for her. She has just started coughing more and I've been noticing a little blood. She is still very spirited and eating. I have her on some pain medication. I've been trying to make her as comfortable as possible and surround her with lots of love. I am trying to keep myself together but I am distraught. I know the time is near but I just can't wrap my head around how I'm going to get through it.. I just want to do the best thing for her. I hope I can.
Hi! Any more update on Dixie? My 12 year old boxer has the same signs and symptoms for the last few months. We know the end is near for her and i don't want her to suffer in pain but making that decision for her seems impossible!
Add a comment to Dixi's experience
Was this experience helpful?
Ellie
Golden Retriever
11 Years
0 found helpful
Our dog, Ellie, was 11 years old and a golden/lab mix. We took her to the vet to get her nails clipped. They gave her a rabies shot and a distemper shot. A few days later she was lethargic and just not herself. Four days after the shots Ellie began coughing up blood and clots. All of the vets were closed or closing and the emergency vet hadn't opened yet but we found a vet who would look at her. Vet said may be kennel cough (she hadn't been in a kennel, just at the vet) and prescribed antibiotics and gave a cortisone shot. On our way home she began coughing up blood and clots again this time it wasn't stopping. By the time we got home I had blood all over me and went inside to clean up and she was outside with my husband. A few minutes later I came out and she was on the ground pretty much brain dead. She was still twitching and stuff. Most horrible experience in my life. What could have happened to a normally healthy dog?
I had a similar experience with my dog when he had more than one vaccine at once. He died at 3.5 years of age. I blamed the vaccinations so now I only do the annual rabies vaccine and if you have to do others, you may consider separating them.
Add a comment to Ellie's experience
Was this experience helpful?
Harry
Pit bull
Two Years
0 found helpful
I have a 2 year old pit bull I adopted from the spca. He is heart worm positive and is being treated for this. I have absolutely no experience with heart worms, but He chose me and I just couldn't leave him there. He has no other issues and is generally a pretty happy guy! He is active, which I know it should be kept down, but it is localized to the house only. I walk him several times a day. This morning he started coughing for about an hour and I noticed 2 small areas of blood on my bed sheets, maybe a 1/8 teaspoon on each spot. Could this be from the heart worms? Or should I be concerned about something else?
Most likely from the heartworm. I'm in the same boat. First time with a dog with HW. If he is on slow kill I would suggest talking to your vet about the more aggressive approach, as he's in stage 4, which is the last stage. Hope he feels better soon.
It is most likely from the heartworm. I'm in the same boat as you. First time with a heartworm dog. If he is on slow kill treatment I suggest talking to your vet about doing the more aggressive approach as he is in stage four and that is the stage that can lead to lifetime impairment. Good luck, hope he feels better soon.
Add a comment to Harry's experience
Was this experience helpful?
Kiki
Yorkie/malteese
13 Years
0 found helpful
Has Symptoms
Throwing up with blood in it
My dog is a 13 yr. Old Yorkateese, this morning she threw up and it was like phlem with quite a bit of bloody streaks in it. It scared me so I called my vet. Shes acting normal now that she thrown up! What do you think?
Add a comment to Kiki's experience
Was this experience helpful?
Uma
Siberian Husky
3 Years
0 found helpful
Has Symptoms
Coughing up blood & Wheezing
My Dog Uma has been coughing a lot for 2 days a few times she's coughed up blood. She is not acting like her self very sluggish and wheezing ever so often. She does have heart worms and we doing the slow kill method.
You should put her on the more aggressive approach. Slow kill can take up to 3 years as it does not kill the adults and it can get worse in that time. The American heartworm association does not recommend slow kill.
Add a comment to Uma's experience
Was this experience helpful?
zack
Chihuahua
8 Years
0 found helpful
dog is randomly coughing like he is forcefully blowing out air in a cough but sometimes i find blood on his blanket and when he coughs its usually for a couple of seconds following by other coughs
Add a comment to zack's experience
Was this experience helpful?
Monty
Smooth coat collie
9 Years
0 found helpful
My dog has just coughed. Then I noticed spots of blood on the bed he didn't throw up he coughed. I'm panicking now. It's the first time this has happened but he's panting now
Add a comment to Monty's experience
Was this experience helpful?
Killian
American Pit Bull Terrier
11 Years
1 found helpful
My dog is waking me up with licking sounds, which is not unusual and he will be licking various areas on his legs but there is a lot of blood showing up everywhere he is licking. I've noticed that it is coming from his mouth and it is bright red and in a pretty large quantity. He coughs sometimes and as of lately will throw up his food. Blood just happened.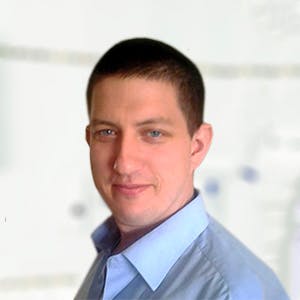 3320
Recommendations
There are numerous different possible sources of the blood which may include dental disorders, respiratory tract, gastrointestinal tract etc… without examining Killian I cannot determine the origin of the blood. It is possible that the blood is coming from the mouth; try to look inside his mouth to see if you can see any abnormalities or issues which may cause bleeding. If you cannot find a cause, visit your Veterinarian. Regards Dr Callum Turner DVM
Add a comment to Killian's experience
Was this experience helpful?
Brea
Australian Shepherd
13 Years
1 found helpful
Has Symptoms
Coughing, blood, bronchitis
Medication Used
Metronidazole, prednisone
I have a 13 year old Aussie, she has been very healthy up until the last 6 weeks where she developed a dry hacking cough. I had her to my vet and after x-rays, blood work and examination she was diagnosed with chronic Bronchitis. She has been on prednisone, flagell and another medication for bronchial dialator for about 2 weeks now with slight improvement. Today she has coughed up blood clots, a bit of foamy sputum and obvious blood clots (about 2 Tbls spoon size) she doesn't always cough up blood or sputum but I have found 4 spots where she has coughed it up. I find her energy level much lower today as well. She also vomited up her food today, no blood seen in vomit. I am watching her closely as want to get a sputum sample for my vet (haven't spoke to her yet as it's Sunday) just think it might help with further diagnoses. Is blood common with bronchitis? What can I expect for recovery. One other thing, I've noticed she started snoring about 6 months ago, could this Illness be caused by heart disease?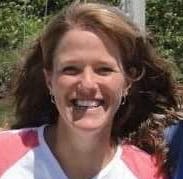 1611
Recommendations
I would think that if Brea had heart disease, that would have been something that your veterinarian would have found on her examination. Coughing up blood is not common with bronchitis, and may be a sign of a larger problem. Collecting a sample of the sputum is a good idea, as they may be able to send that sample off for culture or pathology. Without knowing more about Brea, I'm not able to really add much to what your veterinarian has been doing, unfortunately, but having a recheck tomorrow would be a good idea, as this sounds like a new development.
Add a comment to Brea's experience
Was this experience helpful?
Chloe
American Eskimo Dog
13 Years
0 found helpful
My dog is a 13 year old American eskimo that has been within the past 2 1/2 years been having seizures and possibly one stroke. The seizures have gotten worse and she frequently pees on herself whilst having one I've had every test ran but a cat scan on her brain and she was never diagnosed with anything. Aside from her seizures she comes off as completely healthy she'll go weeks without having one and is still energetic and completely normal. Vets just ask me if I want to put her down out of being a nuisance but I see no reason to when she still seems fairly healthy aside from her seizures. Recently she's had a really bad cough that has caused her to spit up red mucus which I believe is blood mixed in with her saliva and I still have no answers as to what is wrong with her or how to help her
Add a comment to Chloe's experience
Was this experience helpful?
Gidget
Chihuahua dachshund
14 Years
0 found helpful
My 14 year old chihuahua dachshund mixed dog coughed up a fairly small amount of blood earlier today and I am trying to figure out if this will lead to a serious issue or if it is just a temporary thing.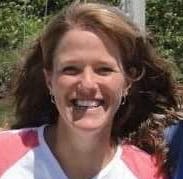 1611
Recommendations
Coughing up blood is never normal, and in a 14 year old dog can be concerning. It would be a good idea to have Gidget seen by a veterinarian, and they may want to take some x-rays to see what is going on with her. I hope that all goes well for her.
Add a comment to Gidget's experience
Was this experience helpful?
Athena
Pit bull
4 Years
0 found helpful
I have a 4 year old pit bull who has never had any medical issues. Over night she started coughing up moderate amounts of bright red blood. I decided to just monitor her more closely because I am a nurse and she didn't appear to be in any distress. She can go up to 18 hours with no coughing up blood, but without reason she will start again. I tried to feed her and she threw up afterwards. There was no blood in her vomit. A few hours later she proceeded to cough up more blood but a scant amount. This has been going on 2 days. Is this likely something that will resolve on its own?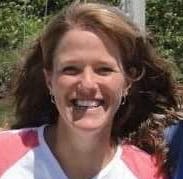 1611
Recommendations
Coughing up blood is not normal for dogs, and isn't something to 'wait and see'. Athena may have a bacterial or fungal infection, or cancer. I don't think that it will resolve on her own, and she should be seen by a veterinarian for an examination and evaluation of her heart and lungs. They'll be able to look at her and determine any testing or treatment that might be necessary. I hope that she is okay.
Add a comment to Athena's experience
Was this experience helpful?
Tiger
Yorkshire Terrier
9 Years
0 found helpful
My dog threw up, then I noticed a little bit of blood, then about 5 minutes later he threw up again and there was blood in his vomit. Then about 10 minutes later I went to check on him and noticed a little bit of blood on his blanket and I think it is from him coughing. What is happening to him?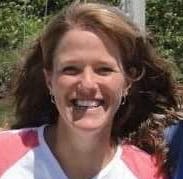 1611
Recommendations
Many things may be the cause of his signs, whether it is a GI upset or a problem with his lungs. Since I cannot see him, it would be best to have him examined by a veterinarian, as they can assess his health, determine what might be going on with him, and offer treatment for him. I hope that he is okay.
Add a comment to Tiger's experience
Was this experience helpful?
Neville
Great Pyrenees
2 Years
3 found helpful
My 2 year old Pyrenees was neutered yesterday and got some vaccinations. I know it is normal to see coughing after a surgery but he is coughing up blood and is making me nervous. Is this normal?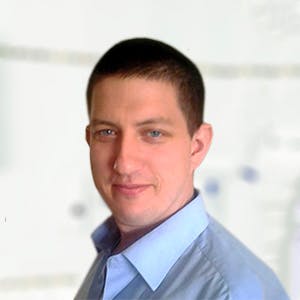 3320
Recommendations
A few specks of blood may occur during coughing if a capillary ruptures which may lead to a little speck or two; however if you are noticing a large quantity of blood or you are generally concerned you should visit your Veterinarian to be on the safe side. Regards Dr Callum Turner DVM
Add a comment to Neville's experience
Was this experience helpful?