What is Eyes Turning White?
If your dog has developed white eyes, it may have developed from a variety of different medical conditions. Whichever condition it may be, it is important to schedule an appointment with your veterinarian in order to have your dog's eyes checked and treated as necessary. White eyes in dogs may create discomfort, pain and stress or anxiety if they are not familiar with what is occurring with their vision. Lenticular sclerosis and cataracts are both considered common eye problems seen in dogs over the age of 9. Glaucoma can have many different causes including a genetic component which may see early development in some breeds.
Lenticular sclerosis
Cataracts
Glaucoma
Book First Walk Free!
Why Eyes Turning White Occurs in Dogs
Lenticular Sclerosis
Lenticular sclerosis occurs when there is a blue/white transparent "haze" that develops within the lens of the eye in senior dogs. It is a naturally occurring condition associated with effects of aging, which can lead to white and cloudy eyes. Dogs that experience lenticular sclerosis do not appear to have their vision significantly affected. Lenticular sclerosis typically develops in both eyes in senior dogs. It appears as a symmetrically rounded gray area in the center of the lens.
The following symptoms may be observed as your dog develops lenticular sclerosis:
Cloudy color in the lens
Lack of vision
Lack of distance and depth perception
Typically present in both eyes
Cloudiness differs on lighting
When white eyes occur in dogs due to the presence of lenticular sclerosis or cataracts, there are several causes as to why it develops. In lenticular sclerosis in dogs, the lens becomes harder as time passes. As the central lens is compressed by new fibers which are then deposited on the outer rings of the lens, the compression results in lens hardening.
Cataracts
Another cause of white eyes in dogs is cataracts. Cataracts are characterized as white and opaque. Cataracts cloud the eye lens and can cause either partial or complete loss of vision. Cataracts develop as result of an increased amount of protein accumulated in the eye. The cloudiness seen in cataracts is a result from the eye failing to maintain hydration. The retina is prevented from receiving light and creating an image for your dog. In turn, this may cause the loss of vision. Untreated cataracts can lead to further eye inflammation, glaucoma, and blindness. While cataracts are more likely to be observed in senior dogs, they can occur at any age and can be observed in either one or both eyes. Some signs to look out for include:
White/cloudy eyes
Discoloration of the eye
Changes in lighting
In cataracts, the most common cause of this condition is due to genes. There are certain dog breeds that are prone to developing cataracts such as Miniature and Standard Poodles, Cocker Spaniels, Miniature Schnauzers, Golden Retrievers, Boston Terriers, and Bichon Frises. Other causes of cataracts include diabetes, aging, and eye trauma.
Glaucoma
Glaucoma can lead to blindness and is a painful disease. Pressure inside the eye leads to the pain and is caused by too much fluid in the eye. The cornea can become cloudy leading to a loss of vision. Other symptoms may be:
Squinting
Avoidance of light
Redness of the eye
What to do if your Dog is Eyes Turning White
In order to determine why your dog has developed white eyes, it is essential to have him checked out by your veterinarian. Your veterinarian will conduct a series of tests to determine the cause of your pet's condition. The veterinarian will ask you questions regarding when the symptoms were first observed, any changes in his health, and if there has been any recent trauma.
Your dog will be provided with an ophthalmologic examination to determine whether there has been any vision loss and to detect the presence of cataracts. Your veterinarian may dilate your dog's pupils to evaluate the structure of his eye. This exam will reveal the possibility of cataracts, glaucoma or lenticular sclerosis. A complete blood work panel and urinalysis are expected to be offered to your dog to eliminate the possibility of diabetes. For lenticular sclerosis, the same tests will be conducted in order to rule out other medical conditions that may have gone unnoticed. If your dog's white eyes are a result of lenticular sclerosis, there is no treatment necessary. Treatment for glaucoma and cataracts may involve both medication and surgery.
Prevention of Eyes Turning White
Prevention of white eyes in dogs depends on the medical condition and whether prevention is foreseeable. With lenticular sclerosis, prevention is not a realistic goal due to the progressive nature of the condition. Lenticular sclerosis occurs due to old age in dogs and happens naturally. It is not avoidable and may be common in certain breeds of dogs.
If your dog is diagnosed with lenticular sclerosis, there is no treatment in order to cure the condition. Your veterinarian can help guide you in the right direction for how to best support your dog. Due to his special needs, he may need assistance with the stairs, climbing, and running. Lenticular sclerosis can develop into cataracts at a later stage in your dog's life. If this occurs, continue to monitor any changes in your dog's behavior as well as changes to his activity level.
It is recommended to help with the upkeep of your dog's health by checking in regularly with your veterinarian. Regular check-ups will allow your veterinarian to discover possible anomalies with your dog and treat them immediately. For cataracts, it is possible to avoid further damage to the eye by surgically removing the cataracts from your dog. Removing cataracts can help restore failing vision. Reducing the pressure in the eye is necessary when treating glaucoma. The type of surgery chosen will be decided after the severity of the condition is determined.
Cost of Eyes Turning White
Treating white eyes in dogs can become expensive depending on the condition your dog is diagnosed with. Treatment for lenticular sclerosis can range anywhere from $200 to $300. Treatment for cataracts in dogs can become more expensive to treat due to the nature of the condition. Treatment for cataracts can range from $300 to $3000. The average cost of treating cataracts is $2500. The expense for dealing with glaucoma can reach $3500, with the average cost typically being $900.
Eyes Turning White Questions and Advice from Veterinary Professionals
Tucker
Yorkshire Terrier
2 years 4 months
0 found helpful
My dog's eye, a Golddust Yorkie, who is Just over two, has turned a cloudy color. It is only in one eye. It's a pretty solid white on one side and fades to partially see through across his eye from his snout side out. He doesn't seem to be in any pain. He does have fleas and seems to be allergic to them. Otherwise he has been a healthy dog. It happened almost overnight. What could this be?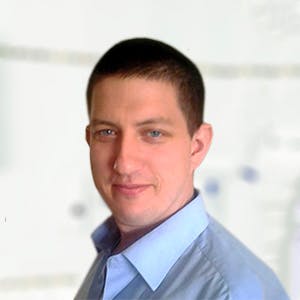 3318
Recommendations
Both cataracts and lenticular sclerosis may cause the eye to turn white; it would be best to have your Veterinarian check both eyes (problems usually occur in one and may move to the other). Glaucoma, keratoconjunctivitis sicca, ulcers, uveitis among other causes may also cause this issue. Regards Dr Callum Turner DVM
Add a comment to Tucker's experience
Was this experience helpful?
Princess
Yorkshire Terrier
14 Years
0 found helpful
My yorkie is 14 years old , his eyes have turned white and I can tell her eyesight is very poor. Very active but due to this, she's beginning to slow down her pace. She seems lost... trying to see .can you di some type of surgery to get her eyesight back?
Add a comment to Princess's experience
Was this experience helpful?
Nala
terrier
13 Years
0 found helpful
My dog is a tan terrier. She's about 12 or 13 years old. Lately she's been "licking the air" a lot and she whines and cries all the time. I've also noticed that her eyes are like a cloudy white. I'm not so sure if this is because of old age or is it something that i should be worried about.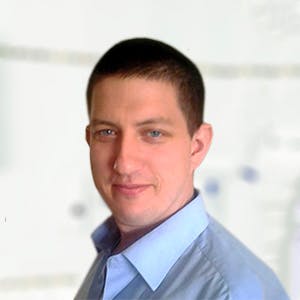 3318
Recommendations
Licking the air may be due to a variety of causes which may include acid reflux, swallowing difficulties among other issues; cloudy eyes may just be related to aging. You should try feeding Nala smaller meals more often and see if that stops the air licking; if she is still licking at the air you should visit your Veterinarian for an examination. Regards Dr Callum Turner DVM
Add a comment to Nala's experience
Was this experience helpful?
Milkshake
Australian Shepherd
4 Months
0 found helpful
Has Symptoms
Blue eye is turning white
My Merle Aussie Shepherd mix puppy is 4 months old, and he started out with his left eye half brown/half crystal blue and the right eye solid crystal blue. Over the past two weeks, I've noticed that the right blue eye started losing the blue color. Now, very little blue remains, and that eye is almost completely white. He doesn't appear to have any symptoms of anything wrong. I am just wondering why that eye is turning white. The pupils have not changed.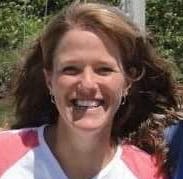 1608
Recommendations
Thank you for your email. The Merle gene can cause different eye colors and shades of blue, and puppies eye color can take a few months to fully develop. Milkshake may be having a normal process, or he may have a congenital problem that needs attention. It would be best to have a veterinarian examine him, as I cannot see the process or if it is a problem. A veterinarian will be able to examine him and determine if has a problem, and recommend any necessary treatment. I hope that all goes well for him.
Add a comment to Milkshake's experience
Was this experience helpful?
Elly
Labrador
11 Years
1 found helpful
I have an 11 year old brown labrador, I have just come back from a walk and noticed her bottom eyelids are very droopy and one eye has got a little bit of a white cast over it. It doesn't seem to be worrying her at all I am just concerned.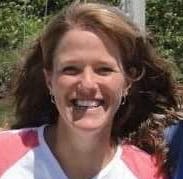 1608
Recommendations
Without seeing Ella, I don't have any way to determine what might be going on with her eye. it would be best to have her examined by a veterinarian, as they will be able to see her, look at her eyes, and determine if there is a problem or not. They'll be able to recommend any testing or treatment that might be necessary. I hope that she is okay!
Add a comment to Elly's experience
Was this experience helpful?
Beau
Shetland Sheepdog
10 Years
0 found helpful
Has Symptoms
White in the lateral/medial edges
My 10 year old Sheltie's corneas and retinas look pretty normal, however it seems as though I'm noticing more white in the corners of his eyes, particularly when he is viewing me from the side. Other than that, I'm not observing any changes in vision or depth perception that I can detect. He hasn't had any accidents or injuries that I am aware of.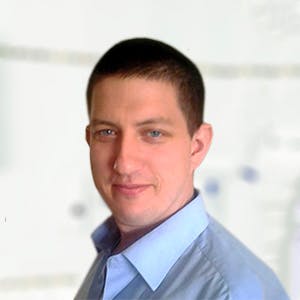 3318
Recommendations
It is normal for the eye to be white (sclera) around the iris just like in humans, is the issue with the medial and lateral canthus (two corners not involving the eyeball itself)? It is difficult to say what the specific cause is without examining Beau's eyes but if you have noticed changes in the eye colour or any structures surrounding the eye it would be best to visit your Veterinarian to be on the safe side. Regards Dr Callum Turner DVM
Add a comment to Beau's experience
Was this experience helpful?
Sugar
Chihuahua
3 Years
0 found helpful
My dog has white dot in the center of her eyes what's going on with her? She is fine other wise sometimes her stool can be to dry or to wet like diarrhea but she is very picking when it comes to eating she hates dog food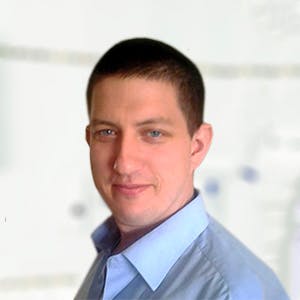 3318
Recommendations
If you are noticing a white dot in the centre of Sugar's eye, you should have it checked by your Veterinarian as it may be a symptom of a variety of conditions including corneal disorders (ulceration, dystrophy etc…), lens disorders (cataracts, sclerosis etc…) among other conditions. Your Veterinarian will examine Sugar and will be able to give you a diagnosis and recommend treatment. Regards Dr Callum Turner DVM
Add a comment to Sugar's experience
Was this experience helpful?
Brandy
Pug
3 Years
0 found helpful
Has Symptoms
My Pug's eyes are becoming white.
My Pug's eyes are becoming white. What to do?
Dear Sir/ Madam,
My dog is a pug female 3 years old and both of her eyes are turning white I do not know why. Presently I am putting Genticine eye drops. What should I do She is also having some cold for the past 3-4 months in which some yellow discharge is coming out of her nose. I have shown her to a senior vet here in India (My Place) he gave her some injections (Antibiotic & Anti Allergic) but noting really is helping her. Could you please suggest us some medicine as we love her very much and don't want to see her in this state. I would very much appreciate if I can get your answer on my email address please [email protected]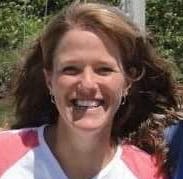 1608
Recommendations
Thank you for your email. Without examining Brandy, I cannot tell you why her eyes are turning white, if she has cataracts, or glaucoma, or if she has a corneal disease. It would be best to follow up with your senior veterinarian and ask advice on what might be happening, and how to treat it. I hope that Brandy does well.
Add a comment to Brandy's experience
Was this experience helpful?