What are Stomach Making Noises?
It is normal for a dog's stomach to sometimes make gurgling and rumbling noises. The noises are usually caused by gas moving through the digestive system. The medical term for gas moving within the intestines is called borborygmus. Usually borborygmus is not audible, unless you place your ear against your dog's stomach. If your dog is having frequent, loud noises coming from within his stomach it could be a sign of a serious condition. Additional symptoms to watch out for include vomiting, loss of appetite, depression, lethargy, fever and diarrhea.
A noisy stomach may be caused by:
Intestinal parasites
Hunger
Swallowing air
Pancreatitis
Foreign object in the gastrointestinal tract
Inflammatory bowel disease
Book First Walk Free!
Why Stomach Making Noises Occurs in Dogs
Intestinal Parasites
Intestinal parasites can make dogs very sick. Some intestinal parasites can also be transmitted to people. Intestinal parasites can be a very serious problem in puppies (causing poor growth and development). Common intestinal parasites include hookworms, roundworms, tapeworm, coccidia and giardia. Intestinal parasites can cause a swollen abdomen, vomiting, diarrhea, failure to absorb nutrients, emaciation, intestinal obstruction and lethargy.
Hunger
Hunger may be causing the gurgling and rumbling in your dog's stomach. Hunger pain noises are more common prior to breakfast or before dinner. Many veterinarians suggest 2 or 3 smaller meals instead of one meal. An empty stomach can cause your dog to vomit bile. An empty stomach and bile cycle is called bilious vomiting syndrome.
Swallowing Air
If your dog hurriedly consumes his meals, he may be swallowing a lot of air along with his food. The excess air in the intestines will cause a noisy stomach. Not only can eating too fast cause a noisy stomach, it can also cause choking, stomach discomfort, flatulence and vomiting. Some researchers believe that swallowing excess air while eating can also lead to gastric dilatation-volvulus (bloat). Bloat in dogs is a life-threatening condition.
Pancreatitis
The pancreas is a gland that produces digestive enzymes and hormones. If too many digestive enzymes are produced, they can start breaking down the dog's pancreas. Inflammation of the pancreas can be caused by a high-fat diet, obesity, trauma, genetic predisposition, diabetes, medications, and hypothyroidism. Additional symptoms may include repeated vomiting, pain, distended abdomen, loss of appetite, dehydration, fever and weakness.
Foreign Object
If your dog swallowed a foreign object (rock, toy, plastic, stick, fabric) it will cause a painful blockage in the digestive tract. Additional symptoms may include gagging, vomiting, not eating, constipation, and lethargy. An intestinal blockage can lead to necrosis of the intestinal tissue and/or a perforation of the intestinal walls.
Inflammatory Bowel Disease
Inflammatory bowel disease is the inflammation of digestive tract. The digestive tract inflammation may be caused by genetics, diet, infectious agents, and immune system abnormalities. Your dog may have mucus in the stool, loose bowel movements, anorexia, depression and vomiting.
What to do if your Dog is Stomach Making Noises
If your dog is frequently having a noisy stomach which is accompanied by other symptoms, he should be seen by a veterinarian. A veterinarian will want to know your dog's medical history, details of the symptoms and the timeline of when they started. The veterinarian will perform a physical examination on your dog which may include taking his weight, temperature and heart rate, and palpitation of his abdomen. He may recommend a complete blood count, serum chemistry panel, abdominal x-rays, urinalysis and a fecal exam.
Internal parasites are treated with deworming medication, followed by a thorough cleaning and disinfecting of your dog's bedding and toys. Also recommended is a complete cleanup of feces from your yard. A foreign object in the intestinal tract may need to be surgically removed. Mild cases of pancreatitis in dogs are usually treated with a low-fat diet and pancreatic enzyme supplementation. IBD in dogs may be treated with a change in diet, immunosuppressants, antibiotics and corticosteroid medications.
Prevention of Stomach Making Noises
Intestinal parasites can be prevented by having your dog on a deworming medication treatment plan. Frequent, smaller meals can help prevent hunger pains and bilious vomiting syndrome. It is best not feed your dog fatty table scraps, which may trigger pancreatitis. If your dog is eating too fast and you have other pets, it is best to feed them separately. This way he can be more relaxed, not worrying that the other dog is going to eat his food. Feeding your dog small meals 2 to 3 times a day may help his hunger pains and his anxiety. There are special "slow feeder" bowls available in stores. An inexpensive bundt cake pan or a flipped over dog bowl can be made into a "slow feeder" for your dog.
Cost of Stomach Making Noises
The treatment of an intestinal parasite such as hookworm may range from $200 to $300. The cost of treating pancreatitis, which can mean continued monitoring by your veterinary caregiver, can be $2200.
Stomach Making Noises Questions and Advice from Veterinary Professionals
Luna
Mini cockapoo
15 Months
0 found helpful
My dogs stomach is making gargling noises and it is waking her up and she wants to lick everything and tries and eat the fuzz off of things. She had a virus but has no more diarrhea or vomiting in several days. She has been on nausea meds but that is not helping the issue. I don't think it is nausea. She has had ultra sound and bloodwork and shows nothing. Vitals are always normal. We are getting(and she is also) about 3 hours of sleep a night. No history of licking etc before this virus. She always slept through the night.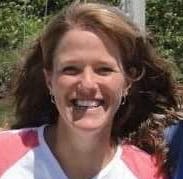 1093
Recommendations
I'm not sure what virus Luna has, or what medications she's on, so it is hard for me to comment on what might be going on with her. Since you have had her at your veterinarian recently, it would be a good idea to call them and let them know what is going on with her, and see if they have any suggestions on what to do for this problem and when it may resolve.
Add a comment to Luna's experience
Was this experience helpful?
Princeton
Standard Schnauzer
4 Years
0 found helpful
My dog Princeton has extremely loud stomach noises while he is sleeping- so loud they have woken me up but he is sleeping soundly and snoring. I did wake him up and took him outside ,he ate some grass then happily took himself back to bed. I know he hasn't eaten anything Foreign but did nite he didn't eat his evening dry food which isn't unusual- he does g always eat his evening meal- he picks at it when he is hungry.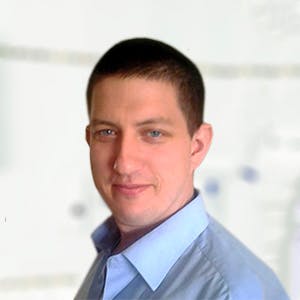 2507
Recommendations
Without examining Princeton it is difficult to say what the specific cause is; a tummy bug, parasites, foreign objects, poisoning among other causes may lead to a loss of appetite and loud stomach noises. If he doesn't eat his breakfast, try him with some boiled chicken and rice as it is bland; if he doesn't improve or you notice any other symptoms visit your Veterinarian. Regards Dr Callum Turner DVM
Add a comment to Princeton's experience
Was this experience helpful?
IZZY
Maltese
12 Years
0 found helpful
My moms dog has been having loud high pitch sounds coming from her stomach and has been having orange diarrhea uncontrollably once a week for the past months and smells kinda like burnt rubber. She is a Maltese and I dont think my mom is feeding her the write food. she is 12 years old. what is it? And can it be treated over the counter?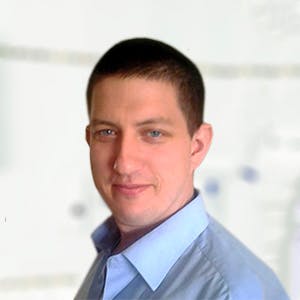 2507
Recommendations
Orange diarrhoea may be an indicator of liver disease or bile issues which may be brought on by an inappropriate diet; you should take Izzy to a Veterinarian since it would be useful to have her checked over and for blood tests to be done to be on the safe side. If you suspect that Izzy isn't being fed right, you should try to get your mother to feed a breed and age appropriate diet to see if that makes any improvement; in the short term boiled rice and chicken could help. Regards Dr Callum Turner DVM
Add a comment to IZZY's experience
Was this experience helpful?
Reddington
Border Collie
3 Years
1 found helpful
I'm concerned by his stomach or intestines making gurgling noises heard from across the room in the mornings before and shortly after breakfast. These noises seem to happen only in the morning and do NOT have any other noticeable symptoms such as diarrhea, vomit, inconsistent stools or lethargy . We've noticed these noises for two months happening intermittently throughout the week. He eats two meals a day. When the noises are happening, he's reluctant to eat until he eats one cooked, scrambled egg with no seasoning. After eating the egg, he will eat his dry food and within 30 minuets, noises subsided. We'd like to make sure he's okay or determine if we need to seek veterinary care.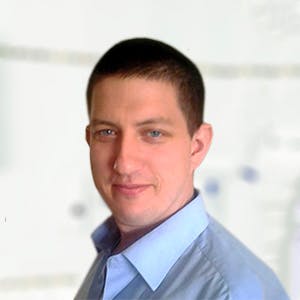 2507
Recommendations
These noises may be just due to an empty stomach (I have a similar issue in a morning), when a stomach is empty it may become gassy due to acid build up which may also cause a loss of appetite (unless something more appetising comes along). I would look at giving Reddington a meal just before bed to see if this help decrease or eliminate the noises in a morning since the stomach would be empty for a shorter period of time (for example if you normally feed him at 8am and 4pm this means that he goes 16 hours without food from 4pm until 8am); you don't need to feed him more per day, just take a quarter from each earlier meal and give it to him before bed. Regards Dr Callum Turner DVM
Add a comment to Reddington's experience
Was this experience helpful?
Bruno E.
Chihuahua
1 Year
0 found helpful
My dog's stomach noises are mild. He has been having diarrhea since Friday night, it has gotten better but still concerned. I looked up his stool and it's scored at #4 out of 7. It's slightly reddish I'm not sure because the food.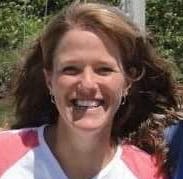 1093
Recommendations
Thank you for your email. If Bruno has been having diarrhea, and you think there may be blood in the stool, he should be seen by a veterinarian. Possible causes include parasites, dietary indiscretion, or an intestinal infection. Your veterinarian can look at him, determine what might be going on, and give him any appropriate treatment.
Add a comment to Bruno E.'s experience
Was this experience helpful?