What are Stomach Making Noises?
It is normal for a dog's stomach to sometimes make gurgling and rumbling noises. The noises are usually caused by gas moving through the digestive system. The medical term for gas moving within the intestines is called borborygmus. Usually borborygmus is not audible, unless you place your ear against your dog's stomach. If your dog is having frequent, loud noises coming from within his stomach it could be a sign of a serious condition. Additional symptoms to watch out for include vomiting, loss of appetite, depression, lethargy, fever and diarrhea.
A noisy stomach may be caused by:
Intestinal parasites
Hunger
Swallowing air
Pancreatitis
Foreign object in the gastrointestinal tract
Inflammatory bowel disease
Book First Walk Free!
Why Stomach Making Noises Occurs in Dogs
Intestinal Parasites
Intestinal parasites can make dogs very sick. Some intestinal parasites can also be transmitted to people. Intestinal parasites can be a very serious problem in puppies (causing poor growth and development). Common intestinal parasites include hookworms, roundworms, tapeworm, coccidia and giardia. Intestinal parasites can cause a swollen abdomen, vomiting, diarrhea, failure to absorb nutrients, emaciation, intestinal obstruction and lethargy.
Hunger
Hunger may be causing the gurgling and rumbling in your dog's stomach. Hunger pain noises are more common prior to breakfast or before dinner. Many veterinarians suggest 2 or 3 smaller meals instead of one meal. An empty stomach can cause your dog to vomit bile. An empty stomach and bile cycle is called bilious vomiting syndrome.
Swallowing Air
If your dog hurriedly consumes his meals, he may be swallowing a lot of air along with his food. The excess air in the intestines will cause a noisy stomach. Not only can eating too fast cause a noisy stomach, it can also cause choking, stomach discomfort, flatulence and vomiting. Some researchers believe that swallowing excess air while eating can also lead to gastric dilatation-volvulus (bloat). Bloat in dogs is a life-threatening condition.
Pancreatitis
The pancreas is a gland that produces digestive enzymes and hormones. If too many digestive enzymes are produced, they can start breaking down the dog's pancreas. Inflammation of the pancreas can be caused by a high-fat diet, obesity, trauma, genetic predisposition, diabetes, medications, and hypothyroidism. Additional symptoms may include repeated vomiting, pain, distended abdomen, loss of appetite, dehydration, fever and weakness.
Foreign Object
If your dog swallowed a foreign object (rock, toy, plastic, stick, fabric) it will cause a painful blockage in the digestive tract. Additional symptoms may include gagging, vomiting, not eating, constipation, and lethargy. An intestinal blockage can lead to necrosis of the intestinal tissue and/or a perforation of the intestinal walls.
Inflammatory Bowel Disease
Inflammatory bowel disease is the inflammation of digestive tract. The digestive tract inflammation may be caused by genetics, diet, infectious agents, and immune system abnormalities. Your dog may have mucus in the stool, loose bowel movements, anorexia, depression and vomiting.
What to do if your Dog is Stomach Making Noises
If your dog is frequently having a noisy stomach which is accompanied by other symptoms, he should be seen by a veterinarian. A veterinarian will want to know your dog's medical history, details of the symptoms and the timeline of when they started. The veterinarian will perform a physical examination on your dog which may include taking his weight, temperature and heart rate, and palpitation of his abdomen. He may recommend a complete blood count, serum chemistry panel, abdominal x-rays, urinalysis and a fecal exam.
Internal parasites are treated with deworming medication, followed by a thorough cleaning and disinfecting of your dog's bedding and toys. Also recommended is a complete cleanup of feces from your yard. A foreign object in the intestinal tract may need to be surgically removed. Mild cases of pancreatitis in dogs are usually treated with a low-fat diet and pancreatic enzyme supplementation. IBD in dogs may be treated with a change in diet, immunosuppressants, antibiotics and corticosteroid medications.
Prevention of Stomach Making Noises
Intestinal parasites can be prevented by having your dog on a deworming medication treatment plan. Frequent, smaller meals can help prevent hunger pains and bilious vomiting syndrome. It is best not feed your dog fatty table scraps, which may trigger pancreatitis. If your dog is eating too fast and you have other pets, it is best to feed them separately. This way he can be more relaxed, not worrying that the other dog is going to eat his food. Feeding your dog small meals 2 to 3 times a day may help his hunger pains and his anxiety. There are special "slow feeder" bowls available in stores. An inexpensive bundt cake pan or a flipped over dog bowl can be made into a "slow feeder" for your dog.
Cost of Stomach Making Noises
The treatment of an intestinal parasite such as hookworm may range from $200 to $300. The cost of treating pancreatitis, which can mean continued monitoring by your veterinary caregiver, can be $2200.
Stomach Making Noises Questions and Advice from Veterinary Professionals
Bella
German Shepherd
2 Years
-1 found helpful
My dog's stomach is making loud gurgling noises but she seems fine. She isn't vomiting and she isn't lethargic or anything and she had an appetite this morning, but I've never heard her stomach like this in the past. I haven't noticed any diarrhea in the yard, I don't watch her go to the bathroom though. Should I be concerned or just watch for other symptoms?
Did you ever figure out what was wrong? My German Shepherd is 2years Old and doing the same thing.
I don't know if your question was ever answered but my Vet recommended tablespoon of 100% pure pumpkin that you can find in your local grocery store in the can. It worked for my Rottweiler. You can also feed them cooked oatmeal, using water and not milk, feed at room temperature.they recommend not the instant though. Hope this helps.
Have a dog that's 2 yrs old just got her from the animal shelter 6 months ago. I'm having trouble sleeping her darn stomach is so noisy. She never vomits but it just sounds like something is turning in there. Anyone ever get any answers?
I guess nobody gets any answers!
My dog a Yorkie, is exactly like explained in this posts! Gurgling super noisy stomach!
She does not look sick, but no apetite and no pooping! Any advice please?
My dog wakes up with stomach gurgles almost every other day for a few hours, I'll keep her with me and keeping her calm helps make it go away, then she will eat after!
My dog was diagnosed with IBD, from food intolerances after having a endoscopy done, even after food changes she was good for 3 months and it came back, seems to be her pattern still trying to figure out a long term help for her
Sorry no one answered you.
If your Yorkie isn't eating or moving bowels you should be going to your vet and talking to them about it.
This is for Penelope.. I also have two yorkies that do the same thing so I mix warm water and their food in a syringe and squirt in their mouth, but make sure you do it side ways and not down the throat as they will inhale the liquid.. It always resolves my babies problems also I feed them three times a day
Add a comment to Bella's experience
Was this experience helpful?
Luna
Chihuahua
10 Weeks
-1 found helpful
My puppy seems to be making a lot of stomach noises some appear loud and some appear a little quieter but I'm a little concerned she's a teacup Chihuahua she weighs 1.40 pounds so I'm not sure if it's because of how much I feed her or because she tends to eat a little fast, what would be a good amount to feed a little puppy her weight?..
My dog all the sudden wont eat today or drink now stomach making loud noises anyone know or expierancing this
Add a comment to Luna's experience
Was this experience helpful?
Yoda
Jack Russell
13 Years
0 found helpful
Has Symptoms
getting slower and looking down
Yoda's stomach has been growling all day. he has just started to get a bit slower and is eating some of the time but not all. We have taken him for two walks today and does not seem to be getting any better. This came on all of a sudden. he was fine yesterday but has not been himself all day.
Add a comment to Yoda's experience
Was this experience helpful?
Logan
West Highland White Terrier
6 Years
0 found helpful
Has Symptoms
loud, gurgling stomach sounds
My 20 pound Westie is 6 years old and has been having this problem about once a week or so since he was a puppy. His stomach makes intermittant loud, gurgling noises and he starts licking the floor, the walls, even the dried leaves in the driveway during his walks. He has normal bowel movements, drinks water and is alert and playful as always. He even begs for treats and acts hungry but refuses food when I try to give him any. These episodes last about a day and then his appetite is back to normal. I give him a de-wormer every few months just to be safe. I feed him Blue Buffalo small breed dry food mixed with rice and cooked chicken twice a day.
My western is doing the same thing what can you do for them.
Add a comment to Logan's experience
Was this experience helpful?
Maggie May
Maltese Shih Tzu
6 Years
2 found helpful
My dogs belly is making very load noises and I think she is in pain. She keeps walking around and stretching her back legs out behind her as she is walking she sits down and straight away gets up again
I'm not a vet, but if anyone finds their dog in pain and stretching like that, go to a vet immediately. It could be bloat leading to gastric torsion and death. I'm putting this here in case someone else has a dog with similar symptoms of pain, stomach discomfort, and a strange stretching position.
Yes, please, anyone who's dog is visibly in pain or not eating and/or not making normal bowel movements - please take them to your vet! The answers for your pet are not here. We're not doctors and we don't know your dogs.
Add a comment to Maggie May's experience
Was this experience helpful?
Granger
Shih Tzu
Two Years
1 found helpful
My dog did not finish her food last night so my cat ate it, then she suddenly barked and seemed like asking for food but I did not feed her anymore. Today when I woke up her stool looked normal it was not soft or watery but it is larger and many than usual. She didn't eat breakfast and I'm hearing loud noises from her stomach like she's farting but from the inside. She seems fine a bit lethargic but not vomiting or having diarrhea. I've been feeding her sawdust meat with carrots, moringga, chicken liver and a little bit of white and brown rice sometimes, for the past two months. This is the first time that she lost appetite. I also don't let her out of the house because I'm scared she might get something although I did let her walk around our balcony but there's nothing there. She has complete vaccine (8-1) and just recently dewormed her.

Should I be worried? I'm not hearing any sounds coming from her stomach as of this moment.
I have a four-year-old Shih Tzu going thru the same exact thing right now and I'm wondering if I should be worried? What was the result of Granger's experience?
Daisy and her daddy would like to know
Add a comment to Granger's experience
Was this experience helpful?
Cooper
Dachshund
5 Years
0 found helpful
Cooper got into the trash about a week ago, and I'm not sure what was all in there. I do think bones were in there but I am not sure, he has been fine his first day he pooped a little diarrhea with blood once and then nothing but regular poops since then. He's acting normal, playing no signs of pain. He does occasionally have yellow bile mostly like a foamy look as if it's acid reflux. But laying in bed today while he sleeps his tummy is gurgling loud. It does this every now and again and usually accompanied by smelly farts. I'm just worried it could be the cause of the trash last week.
Gee Honey (Female English Bulldog 6 years old). She does this quite often foaming vomit doesn't get into trash. Haven't found out any reasons as to why this happens yet.
Add a comment to Cooper's experience
Was this experience helpful?
Princess
Chihuahua
12 Years
0 found helpful
My dog has gurgling noises, she vomited once before bed, and is still super alert and active, she is older so she sleeps and rests a good amount so I can't tell if she has lethargy, and her stomach I thought was distended but it goes a little down with urination, and has been eating a little more than usual. Just want to determine if she should see a vet, she's older and I want to make sure she is okay
Add a comment to Princess's experience
Was this experience helpful?
Tinky
Maltese
6 Years
0 found helpful
My dog is a 6 year old Maltese. lately I've noticed her having abnormally loud gut noises and poor appetite. She also hasn't passed her stools in a week. she has been on antibiotics and medication to stop inflammation in her eyes for a week now because the vet noticed she had a bit of a fever. she has been dewormed and deloused every month.
Add a comment to Tinky's experience
Was this experience helpful?
Zippy
German Shepherd Border Collie Mix
1 Year
0 found helpful
My dog's stomach started rumbling loudly and I thought he was farting. Turns out he has white/clearish anal leakage which smells bad. He kept on itching and licking his anus. His anal glands do not look swollen. I thought he might be hungry or have to poop before I checked his anus. He did not eat his evening meal.
Add a comment to Zippy's experience
Was this experience helpful?
Mango
Husky lab
5 Months
0 found helpful
My puppy has loud audible gurgling happening. We are unsure of her breed (we believe husky x lab). She chews EVERYTHING; her favorite is dads socks. Tonight I woke up to her throwing up a golf ball sized something along with recognizable liquid on my bed.
Add a comment to Mango's experience
Was this experience helpful?
Reddington
Border Collie
3 Years
3 found helpful
I'm concerned by his stomach or intestines making gurgling noises heard from across the room in the mornings before and shortly after breakfast. These noises seem to happen only in the morning and do NOT have any other noticeable symptoms such as diarrhea, vomit, inconsistent stools or lethargy . We've noticed these noises for two months happening intermittently throughout the week. He eats two meals a day. When the noises are happening, he's reluctant to eat until he eats one cooked, scrambled egg with no seasoning. After eating the egg, he will eat his dry food and within 30 minuets, noises subsided. We'd like to make sure he's okay or determine if we need to seek veterinary care.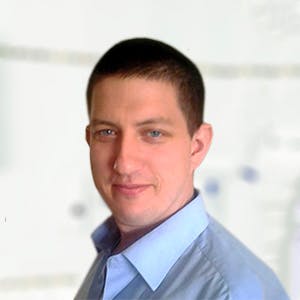 3320
Recommendations
These noises may be just due to an empty stomach (I have a similar issue in a morning), when a stomach is empty it may become gassy due to acid build up which may also cause a loss of appetite (unless something more appetising comes along). I would look at giving Reddington a meal just before bed to see if this help decrease or eliminate the noises in a morning since the stomach would be empty for a shorter period of time (for example if you normally feed him at 8am and 4pm this means that he goes 16 hours without food from 4pm until 8am); you don't need to feed him more per day, just take a quarter from each earlier meal and give it to him before bed. Regards Dr Callum Turner DVM
Add a comment to Reddington's experience
Was this experience helpful?
Reuben
Shihpoo
5 Months
0 found helpful
I got my puppy on two days ago. He puked 12 times on the way home from the kennel the first day I got him so I stopped at the vet to make sure he was okay. They said it was probably car sickness and gave him an anti nausea shot and some fluids. The next day he had continual diarrhea that was very bloody and full of mucus. Since there was so much blood in the poop I took him back to the vet. They gave him an anti diarrheal, fluids, and metronidazole. His poop began to thicken up, but there was still blood. I took him to the wellness checkup appointment that was required by the kennel I got him from and they tested his stool and it turns out he has giardia. They upped his dose of the metronidazole and he's seeming a lot better now. This morning, however, his stomach has been making extremely loud and consistent gurgling noises. I tried to get him to eat and he wasn't super interested. He is playing and drinking water and seems completely fine otherwise, but I'm just wondering if the gurgling is just from the giardia or if there is something else going on now.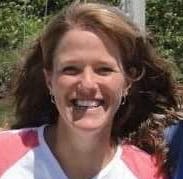 1611
Recommendations
Infectious diseases and parasites are always a concern for puppies, and the stress of moving can make some signs worse for them. If Reuben seems to be improving and doing well otherwise, it may just be an ongoing sign of the Giardia, but I am concerned that he isn't eating as well. If that continues, it would be best to have another recheck for him to make sure that nothing else is going on. I hope that all goes well for him.
Add a comment to Reuben's experience
Was this experience helpful?
Tramp
Shihpoo
7 Years
0 found helpful
I've noticed recently my dog's stomach has been making loud gurgly noises, and tonight when i took him out i noticed some blood and mucus in his stool. No diarrhea or vomiting, he's eating and drinking and playing just as normal. I fed him some pumpkin with his food for the first time and I'm wondering if that is what upset his stomach? Why is he having bloody stool? Help!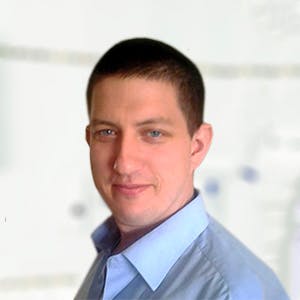 3320
Recommendations
Pumpkin is full of fibre and we normally recommend plain canned pumpkin to help soften the stool with constipation or other issues with defecation; there are many causes for faecal blood which may include foreign objects, tumours, infections, parasites, poisoning, colitis among other conditions. If there is no improvement (my improve after defecation) try to feed Tramp a bland diet of boiled chicken and rice for a day and see if that helps; if there is still no improvement you should visit your Veterinarian for a check. Regards Dr Callum Turner DVM
Add a comment to Tramp's experience
Was this experience helpful?
Callie
Chorkie
11 Weeks
0 found helpful
My puppy woke up this morning, with normal stool, which turned to diarrhea. She has had a little vomiting, but looks almost like bile. W have offered her chicken and rice, but she won't eat it. Her stomach is making Loud gurgling sounds. There is no fever present either. She has not had all her shots yet, and the diarrhea is just almost water, and seems to be having very little each time. Inhale been very careful about taking her outside. She has only been on the sidewalk a couple times. What can I do to help her feel better?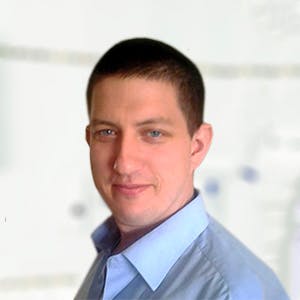 3320
Recommendations
It is still possible for Callie to pick up many different types of infections by just having short walks on the pavement, there are many different possible infections which she may have picked up (only a few are covered by vaccination) since she still has an underdeveloped immune system. You should ensure that she is hydrated (more important than food) and try to get her to eat; but given her young age you should visit your Veterinarian before the weekend to be on the safe side. Regards Dr Callum Turner DVM
Add a comment to Callie's experience
Was this experience helpful?
Eyulf
English Mastiff
8 Months
0 found helpful
so my 8 month old English mastiff has a sensitive gut. for 2 months now he has had issues with off and on Diarrhea and lack of appetite (started with stress of having the other dog put down due to cancer). we have been to the vet many times-blood work, x-rays, worm testing, urine all normal and a poo sample included cryptosporidium and we are now finally on Tylan for that. we have finally been getting back to something normal but any change in timing of food will throw him into a down-spiral of lethargy, lack of appetite (he eats 9 cups a day normally and wont even lick wet food), mucus in the stools, and lots of gurgle in the guts. tried pepsid, metronidazole, amoxicillin, chicken and rice diet (gave him very liquid runs-back on the canidae dog food he was fine on originally), probiotics, cerenia, and everyone is at their wits end. he never is off leash or unsupervised. he is in a walking politely class and we are using boiled chicken, hamburger, and egg for treats as they all sit well with him, but class happens during dinner time and the next day he is sick and takes 2-4 days to recover-class is non-refundable and he enjoys it. is there anything else we can do?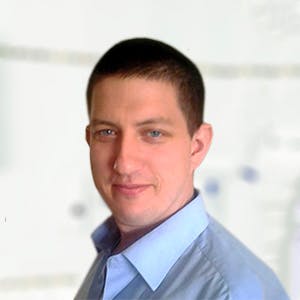 3320
Recommendations
It seems like you're covering all basis with the approach to the gastrointestinal upset as you've treated with antibiotics, tested for parasites as well as got him on a strict diet and feeding schedule; I really cannot think of anything extra to add in this case unfortunately and would suggest you visit a Specialist if there is no improvement. Regards Dr Callum Turner DVM
My dog has been feeling more bonier than ever, but eats like a king. He eats his dog food and gets turkey or bologna on the side at least once a day. Today for the first ever time in 10 years his stomach is making noises. Is there a connection with him being bonier in the sense that when you run your hand on his back you feel the bone more than you could before and his stomach issues ???
Add a comment to Eyulf's experience
Was this experience helpful?
Alva
Rottweiler
8 Weeks
0 found helpful
I have a 8 week puppy. She has been given the 1st round of shots. We have been careful with who we visit and when she is able to run around. She's been doing really great. This morning she woke up and pooped normal poop. A few hours later she pooped again normally. A little bit later she acted as if she needed to poo but very little came out. Few min later she tried again but what came out was red and little mucous in consistency. There was no sign of blood in her previous stool. She has not pooped since. Her tummy has been making noice ever since as well. Scared for her. She has drank very little but still pretty active. Please help.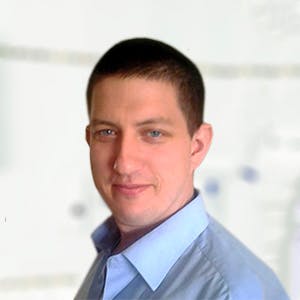 3320
Recommendations
There are many causes for mucus in the stool which may include infections but also may include parasites, foreign objects, poisoning, trauma, dietary changes, stress among other causes. If Alva is otherwise alright, you should keep an eye on her but if she is straining to defecate or is having any other symptoms you should visit your Veterinarian to be on the safe side. Regards Dr Callum Turner DVM
Add a comment to Alva's experience
Was this experience helpful?
Shanel
Poodle
8 Years
0 found helpful
I have a 7lb toy poodle that began having diarrhea early thursday morning. It was a kind of mucous and bloody mixture so we called the vet. They advised a chicken and rice diet and monitoring. She was acting perfectly normal otherwise (playing, eating, and drinking). We became concerned over the weekend when her symptoms we not improving and took her to the emergency vet on Sunday. The texted her stool and blood and did not find any indication of a foreign object, pancreatitis, or parasites, but they did notice she had some abnormal bacteria in her stool. They gave us an antibacterial, something to help her diarrhea and a bland food. When we arrived home from the vet we found out other pup (14lb Maltese mix, 3yrs.) had broken out of her crate and had diarrhea all over her crate and the house, and had also thrown up. She had no symptoms at all prior to this point. Our poodle began throwing up as well. Since the the emergency vet yesterday morning the problems have worsened and persisted for both pups. Neither are interested in food or water and their bellies are gurgling non-stop. We called the vet and they noted that bacterial infections could spread. I think I will take them to our regular vet tomorrow if problems continue, but I was hoping someone may be able to give some advice. I want to help but I'm not sure what to do.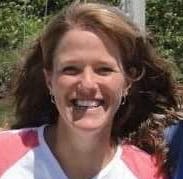 1611
Recommendations
I think, since the signs are not getting better, and both pups are now affected, that taking them back to your regular veterinarian is a good idea. Shanel should be showing improvement since she is on medication, and it is concerning that she is still vomiting and not eating. Your veterinarian may want to take an x-ray to make sure that those two didn't get into anything that you aren't aware of, but regardless, they'll be able to see them, assess hydration, and make sure that they are okay.
My Yorkiepoo female was laying down and I heard very loud gurgleing noises coming from her stomach she didn't do anything while outside and doesn't show any signs of pain and she's never been like this before
Add a comment to Shanel's experience
Was this experience helpful?
Mochi
Shih Tzu
10 Weeks
0 found helpful
Hello. I got my puppy last Friday. He is only 10 weeks old. We took him to the vet the following Monday where we were told he has hookworm and anemia. Vet prescribed some supplements to help him with appetite as well as a supplement for iron. He was also given a deworming med at the clinic that day. Since then he's been fine, good appetite, playful and happy. But today he is actually lethargic, vomited about 4 times, pooped normally but the last poop was a light brown yellowish diarrhea. He has not pooped nor thrown up since then (about 2 hours ago) and is just laying in his bed. He does not want food nor water and his tummy is making growling noises.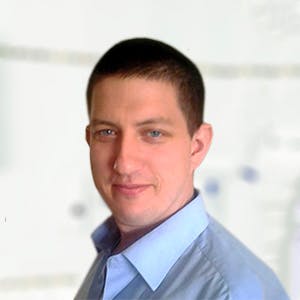 3320
Recommendations
Puppies may get an upset tummy for a variety of reasons including infections, parasites, foreign objects, dietary intolerance, sudden dietary changes, poisoning among other causes; keep an eye on him and ensure that he stays hydrated and see if he will eat boiled chicken and rice, but visit your Veterinarian if there are no improvements especially with his young age. Regards Dr Callum Turner DVM
Add a comment to Mochi's experience
Was this experience helpful?
Peanut
Corgi chihuahua mix
6 Years
0 found helpful
My dog has always had a sensitive stomach and we try not to let her eat any human food. Two nights ago, her stomach started making weird high-pitched noises (it sounded like gas to me), and this resumed for about 2 days. She's been a little slow (except when somebody comes home, we bring out her food, etc. Basically she's lethargic until something exciting enough happens to "wake" her up.) My dad said she felt a little hot too but it might have been because she was laying in front of the window for a while. Whenever I take her on walks, she'll eat grass. She never usually does this unless her stomach's upset, and the grass has been helping her poop everything out. When she's nauseous, she'll lick the floor for a good while but she hasn't done it at all during the past few days, so I'm assuming she's not nauseous. I just want to know what this might sound like? I'm going to take her to the vet when I get off work today but I want to know if it sounds like something incredibly serious or if she just has bad gas or something.

Side note-- I've been feeding her a bland diet of chicken and rice since yesterday and it seems to have helped a little, but she's still a little lethargic.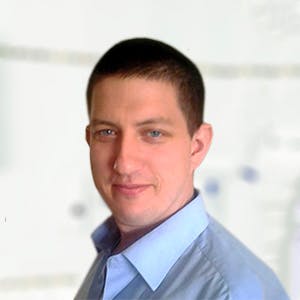 3320
Recommendations
The symptoms you're describing are common for a variety of different disease and conditions so it is difficult to narrow in on anything; in textbooks most things start with gastrointestinal symptoms and lethargy. Possible causes may include infections, parasites, food tolerance, poisoning among many other causes; your Veterinarian will be able to give you a better idea of what is going on when you visit later today. Regards Dr Callum Turner DVM
Add a comment to Peanut's experience
Was this experience helpful?
Happy
Goldendoodle
4 Months
0 found helpful
My dog makes pulsing rumbles from his stomach Shortly after he eats any food. He is still playful and active and poops normally, this has been going on for two and a half days I'm not sure if it's a food sensitivity (we fed him sweet potato for the first time 3 days ago) or if he has an intestinal blockage since we did give him a jerky like chew treat in which he ate rather quickly. Not sure if I'm just being paranoid or there's something actually wrong with him. Thank you for your time


Sincerely Mike M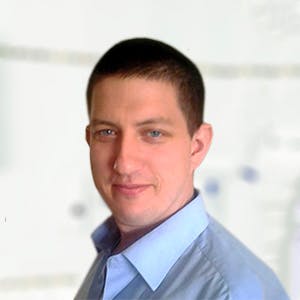 3320
Recommendations
Sometimes a dog's stomach will make more noise than usual especially when fed something new, however I cannot determine whether there is anything to be concerned about without examining him; if there are no other symptoms so far I would keep an eye on him and his bowel movements and visit your Veterinarian if you have any concerns. Regards Dr Callum Turner DVM
Add a comment to Happy's experience
Was this experience helpful?
Cocoa
Pomsky
15 Weeks
0 found helpful
I have a 15 week old Pomsky. She goes to work everyday with my husband and rides in his truck from 9 am until 5 pm. He takes her for walks throughout the day to make sure she gets exercise but for the most part, she's been a truck puppy since we got her almost 2 months ago. Typically she eats about 1/4 cup of regular puppy food midday and about 1/2 cup regular puppy food at night. Her bathroom habits have been very normal.

She had a vet appointment on Saturday to receive the next round of her vaccines, and was micro chipped as well. On Sunday she took her heart worm and flea medicines. She took the same ones last month and had no problems. Afterward the appointment, we drove about 4 hours out of town, to visit family. While there, my mother in law fed her about 1/4 cup of puppy food a couple times a day (which is only a little more than usual) but my father in law fed her people-food (eggs, bacon, pizza toppings) When we drove home Monday evening, she hadn't experienced any problems except some wicked gas. Then, on Monday night when we got home, she wouldn't eat her puppy food. On Tuesday she had only eaten about 1/4 cup of the puppy food all day. Tuesday night she had yellowish-tan diarrhea. We noticed some pieces of cat litter in her poop and thought that this must be why she was sick. We have the cat genie, washable litter. We figured the residue from the sanitizer probably made her sick. However, again today (Wednesday) she was in her crate and had the same color and consistency diarrhea.

She is acting completely normal...crazy, jumping, running, bounding puppy. There are no changes in her behavior. She just has a gurgling tummy, diarrhea, and bad gas. Could it be a delayed reaction from last weekend? Could it be from the cat litter? Or is it more serious and may need to have her checked out before her next appointment in 2 weeks?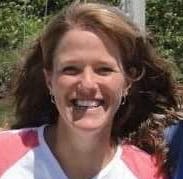 1611
Recommendations
If Cocoa is acting perfectly normal otherwise, and not vomiting, I suspect it is residual upset from people food, cat litter, and who knows what else! If she becomes lethargic, starts vomiting, stops eating altogether, or the diarrhea isn't resolving, she should see her veterinarian, as it may be more serious.
Add a comment to Cocoa's experience
Was this experience helpful?
Luna
Mini cockapoo
15 Months
0 found helpful
My dogs stomach is making gargling noises and it is waking her up and she wants to lick everything and tries and eat the fuzz off of things. She had a virus but has no more diarrhea or vomiting in several days. She has been on nausea meds but that is not helping the issue. I don't think it is nausea. She has had ultra sound and bloodwork and shows nothing. Vitals are always normal. We are getting(and she is also) about 3 hours of sleep a night. No history of licking etc before this virus. She always slept through the night.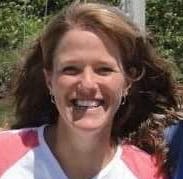 1611
Recommendations
I'm not sure what virus Luna has, or what medications she's on, so it is hard for me to comment on what might be going on with her. Since you have had her at your veterinarian recently, it would be a good idea to call them and let them know what is going on with her, and see if they have any suggestions on what to do for this problem and when it may resolve.
Add a comment to Luna's experience
Was this experience helpful?
Princeton
Standard Schnauzer
4 Years
0 found helpful
My dog Princeton has extremely loud stomach noises while he is sleeping- so loud they have woken me up but he is sleeping soundly and snoring. I did wake him up and took him outside ,he ate some grass then happily took himself back to bed. I know he hasn't eaten anything Foreign but did nite he didn't eat his evening dry food which isn't unusual- he does g always eat his evening meal- he picks at it when he is hungry.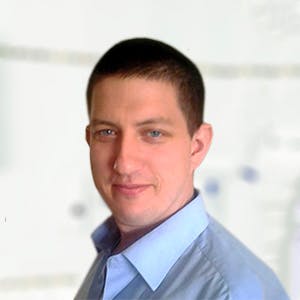 3320
Recommendations
Without examining Princeton it is difficult to say what the specific cause is; a tummy bug, parasites, foreign objects, poisoning among other causes may lead to a loss of appetite and loud stomach noises. If he doesn't eat his breakfast, try him with some boiled chicken and rice as it is bland; if he doesn't improve or you notice any other symptoms visit your Veterinarian. Regards Dr Callum Turner DVM
Add a comment to Princeton's experience
Was this experience helpful?
IZZY
Maltese
12 Years
0 found helpful
My moms dog has been having loud high pitch sounds coming from her stomach and has been having orange diarrhea uncontrollably once a week for the past months and smells kinda like burnt rubber. She is a Maltese and I dont think my mom is feeding her the write food. she is 12 years old. what is it? And can it be treated over the counter?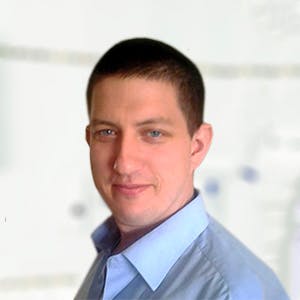 3320
Recommendations
Orange diarrhoea may be an indicator of liver disease or bile issues which may be brought on by an inappropriate diet; you should take Izzy to a Veterinarian since it would be useful to have her checked over and for blood tests to be done to be on the safe side. If you suspect that Izzy isn't being fed right, you should try to get your mother to feed a breed and age appropriate diet to see if that makes any improvement; in the short term boiled rice and chicken could help. Regards Dr Callum Turner DVM
Add a comment to IZZY's experience
Was this experience helpful?
Bruno E.
Chihuahua
1 Year
0 found helpful
My dog's stomach noises are mild. He has been having diarrhea since Friday night, it has gotten better but still concerned. I looked up his stool and it's scored at #4 out of 7. It's slightly reddish I'm not sure because the food.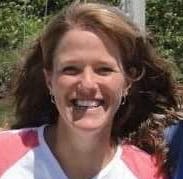 1611
Recommendations
Thank you for your email. If Bruno has been having diarrhea, and you think there may be blood in the stool, he should be seen by a veterinarian. Possible causes include parasites, dietary indiscretion, or an intestinal infection. Your veterinarian can look at him, determine what might be going on, and give him any appropriate treatment.
Add a comment to Bruno E.'s experience
Was this experience helpful?