What is Urinating on the Couch?
It can be frustrating when your dog is urinating on your couch and you may wonder why they are exhibiting this behavior. Your dog can easily ruin your furniture by urinating on it. If your dog is not fully house-trained, they may urinate on your couch simply because they do not know better. If your dog is fully house-trained and just started urinating on your couch, you should assess your dog's environment and determine what changes may have triggered it or if your dog is suffering from a medical condition.
Potential causes of your dog urinating on your couch include:
Disease
Territorial marking
Incontinence
Submissive behavior or anxiety
Other dogs
Book First Walk Free!
Why Urinating on the Couch Occurs in Dogs
Disease
Your dog may be suffering from a medical condition such as bladder infection or urinary tract infection, diabetes, or even internal parasites. If your dog is fully house-trained and they are urinating on your couch, monitor their behavior. Watch for excessive thirst which can indicate that a health problem is present.
Territorial Marking
A dominant dog may urinate on your couch as a way of asserting themselves. When they urinate on your couch, they are marking their territory and will continue to do so as long as they feel that their territory is threatened. Many people believe that spaying or neutering your dog will stop the behavior of territorial marking, however, this is not always the case. You will need to assert your dominance over your dog to keep them from trying to mark their territory.
Incontinence
Especially as your dog ages, they may begin suffering from incontinence. This is when they do not have the ability to control their urine and will urinate involuntarily. Incontinence will usually occur when your dog is relaxed, usually during sleep. Your veterinarian will be able to diagnose incontinence in your dog.
Submissive Behavior or Anxiety
Some dogs that suffer from submissive behavior will urinate on your couch when you enter the room or stand over them. Submissive dogs can be trained to not urinate indoors, but dogs that have been through traumatic experiences may not be able to be retrained to not urinate submissively. These dogs should not be allowed on the furniture. Dogs that suffer from separation anxiety may urinate on the couch because they are stressed by your leaving the home.
Other Dogs
Sometimes when you introduce a new dog into your home, an established dog will regress in their house-training. Jealousy can also be a motivating factor for urinating on your couch. Dogs that are used to being the only dog may become increasingly jealous of a new dog and will act out by urinating on your couch.
What to do if your Dog is Urinating on the Couch
Your dog may be suffering from a bladder infection, urinary tract infection or even diabetes. If you suspect your dog is ill, make an appointment with your veterinarian. Your veterinarian will perform diagnostic tests to determine the exact cause of your dog's problem. Once the diagnosis has been determined, your veterinarian will discuss possible treatment plans with you. Medications are generally prescribed and possible dietary changes may be recommended. Dogs suffering from incontinence may have a bacterial infection causing them to leak urine. Antibiotics will be prescribed if your dog has a bacterial infection.
Dogs that are having behavioral issues such as territorial marking, submissive behavior, anxiety or other dogs in the home may need the help of a professional dog trainer or even a dog behaviorist. Urinating on the couch is very frustrating, especially when your dog is acting out or trying to get your attention. Retraining your dog will most likely be required to stop the behavior.
Prevention of Urinating on the Couch
Simply not allowing your dog on your couch will stop them from urinating on your couch. Proper training will also keep your dog from urinating on the furniture. When you bring a new dog or puppy into your home be sure to give your established dog as much attention as the new dog. This will help your established dog to understand that their position in the home is not being threatened.
Submissive dogs or dogs that are territorial should be worked with to minimize their behavior. Generally, these dogs will benefit from a structured learning environment with a professional trainer.
Cost of Urinating on the Couch
Medical conditions such as bladder infections and urinary tract infections can cost between $300 and $1000 depending on the severity of the infection. Bacterial infections can also cost about the same. Dogs that have diabetes will need to have continual care but the initial diagnosis will cost about $800 to $1200.
Urinating on the Couch Questions and Advice from Veterinary Professionals
Milo
Lab mix
2 Years
0 found helpful
My dog Milo just started peeing on our couch this week. He's done it twice. We've had him for a year and a half and this has never happened. He is crated at night, goes out for long walks twice a day, and out to pew many other times. He lets us know when he has to go by pawing at our legs or "talking" to us. It's been in the same spot both times. In the same spot he sits in right next to my husband. The only change has been in our routines unfortunately; my son went back to schools for the spring semester and my semester break ended so now I am back at work but I don't work all day. He isn't overly thirsty or hungry.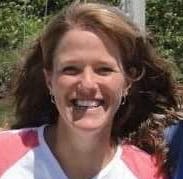 265
Recommendations
Thank you for your email. It might be a good idea to have Milo checked to make sure that he doesn't have an underlyng problem with his urinary tract, like an infection. Since you have had a change in routine, it might be a lapse in housetraining for him, and cleaning the cough with an enzymatic cleaner might help. Once your veterinarian has examined him and determined whether he has an underlying condition, you can focus on the behavior, if needed. I hope that he does well.
Add a comment to Milo's experience
Was this experience helpful?
Ziggy
Shih Tzu
1 Year
1 found helpful
I have an almost 2 year old Shih Tzu Yorkie mix. He is an in door dog who gets walked 3xs a day and is also trained to go on pee pads. We have no new changes. He peed on our couch today. Why? Im afraid it will happen again. He is not neutered yet. We are getting a new puppy in February so would like to fix this issue by then.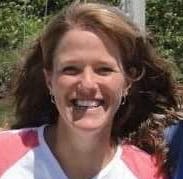 265
Recommendations
Thank you for your email. Ziggy may have urinated on your couch as a territorial act, as he isn't neutered, and neutering may help. He may have a urinary tract infection, or he may have just had an accident. You may want to talk to your veterinarian about having his urine checked, and having him neutered, if it continues to happen.
Add a comment to Ziggy's experience
Was this experience helpful?
Grace
chihuahua mix
1 Year
0 found helpful
Peeing on the couch...

Hi, my dog is a female Chihuahua, Dachshund, Min Pin mix. She is a little over a year old and fully potty trained. She has just started peeing on the couch in the spot I normally sit and on my bed pillows. I've now thrown out three expensive pillows and I am really disgusted with the couch now. I have put up a baby gate so she can't get to the couch when I'm not able to be in the room. I watch her like a hawk but somehow she still manages to pee. Nothing has changed in the house, or with normal routines or anything. I can't figure out why she does this. She has no health problems and sees our vet regularly for check ups. I get angry with her when she does this and she shakes and gets scared when I yell at her. I take away treats and nothing seems to get through to her. She will wait a few days and then pee again. Should I crate her? I'm not a fan of crating but I'm willing to try anything. Thank you!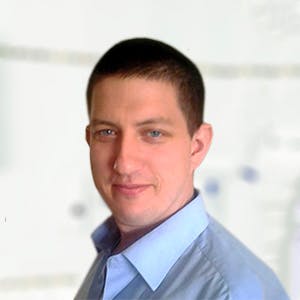 1811
Recommendations
You may need to crate her, but this does sound behavioural since it is always in the same spot(s), you should try being more forceful with punishment by laying her on the floor and not allowing her to move for a while after she does this; once you allow her up withhold affection or at that time place her in a crate to enforce that this is bad behaviour. Regards Dr Callum Turner DVM
Add a comment to Grace's experience
Was this experience helpful?
Snuggles
Maltese
7 Years
0 found helpful
I have a Maltese she is about 7 years old she has started to pee on my couch and bed I scrub and scrub it yell at her and rub her face in it and put her in a cage she was trained to pee in the cage on pads she will also poop on the floor at times and will pee right in front of the cage with her body half in it I really can't take anymore I have a one year old and a two year old and I am sick of constantly scrubbing everything and buying new furniture why is she doing this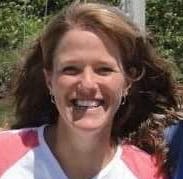 265
Recommendations
Thank you for your email. Snuggles may have a health problem that needs to be addressed so that she stops urinating in the wrong places. The best thing to do would be to take her to your veterinarian and have a few basic tests run to check her urine for infection, and her blood work for kidney problems or other disease. If she is healthy, your veterinarian can suggest housetraining tips, and if she is not okay, your vetererinarian will be able to help you treat her.
Add a comment to Snuggles's experience
Was this experience helpful?
Nala
schnauzer-pug
10 Months
1 found helpful
My dog started peeing in the couch and bed about 2 weeks ago , could it be the stress of the loud sound the firecrackers cause these holidays?

She has her sport for peeing inside the houe, she is not trainned to pee outside.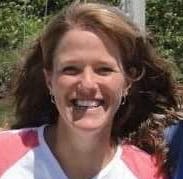 265
Recommendations
Thank you for your question. It is possible that she started urinating on the bed and couch due to a stress, and now thinks that those are okay places to urinate if it smells of urine - they can smell things long after we think that they are clean. It would be a good idea to have her examined by your veterinarian to make sure that she doesn't have a bladder infection, as that can cause dogs to urinate in inappropriate places as well. If she gets a clean bill of health, you can clean the couch and bed with an enzymatic cleaner to decrease the urine attraction for her.
Add a comment to Nala's experience
Was this experience helpful?
Molly
Fox Terrier
10 Years
0 found helpful
My dog just turned 10, and has been urinating in the house. She will beg to he let out, but pee at the door before I open it. Or sit on the couch and pee. Or even pee on my foot randomly. She does drink water regularly, but seems to always be super thirsty. I don't give her too much water because of the urinating problem, but I'm worried. She's usually house trained but why is she peeing everywhere? It's frustrating but I'm wondering if there are possibilities? Thank you.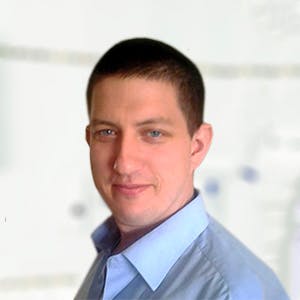 1811
Recommendations
There are two possible causes: behavioural issue or medical issue; for me this sounds more of a medical issue than a behavioural issue. Hormonal conditions can cause an increase in thirst and this can cause her to have a sensitive bladder causing her to void before getting outside. You would need to visit your Veterinarian for an examination to determine an underlying cause. Regards Dr Callum Turner DVM
Add a comment to Molly's experience
Was this experience helpful?
Jack
Jack Russell Terrier
1.5
0 found helpful
I have two dogs, both are under 2 years old and both have been together for nearly a year now. In the past month one of them has started peeing on my couch at night, but I don't know which one but I suspect it is the terrier mix. I have never had this problem with them before, but on occasion at night one of them will be on the carpet too. I haven't made any dietary changes or anything like that.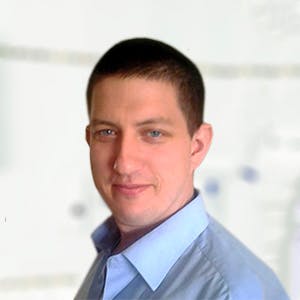 1811
Recommendations
This is most likely a behavioural issue if the urination is in one specific place, if there was a medical cause then the urination would most likely be anywhere he was at the time. The short term solution is to place a few dining chairs on the sofa('s) to stop him from jumping up there at least, but ideally you need to catch him in the act and punished accordingly; also make sure that you take them out to urinate as late as possible to empty the bladders. Regards Dr Callum Turner DVM
Add a comment to Jack's experience
Was this experience helpful?
Nacho
Chihuahua
8 Years
0 found helpful
My dog is 8 years old and has been constantly peeing where he is supposed to do but also at night when no one is watching pees inside the house, we started keeping him away from certain rooms but since a couple months ago he started peeing in the couch, sometimes is just one spot, others he pees on 3 different spots from the same couch, I need advice on how to stop it before he ruins my couch. (He is a chihuahua, don't know if it matters but he only has one testicle)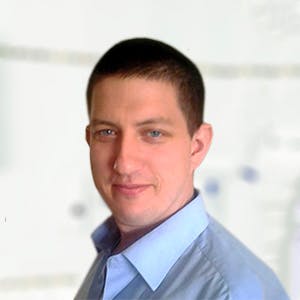 1811
Recommendations
If Nacho has only one testicle, he would be cryptorchid and is at a high risk of some cancers as well as prostate issues among other conditions; it is standard procedure to neuter these dogs at a young age to prevent complications. You should visit your Veterinarian for a general examination and preferably to have him neutered (both the regular testicle and the retained one). Urinating where he shouldn't may be attributable to infections, other urinary tract issues, cancer, behaviour, stress among other causes. Regards Dr Callum Turner DVM
Add a comment to Nacho's experience
Was this experience helpful?
Maggey
chihuahua mix
10
0 found helpful
My dog is Chihuahua Miniature Pinscher mix and she is about 10 years old. She is potty trained on pee pad. Recently as in lately she has peeing and pooped once on my couch... Could it be as an old age and should I The her to the vet to get checked out?????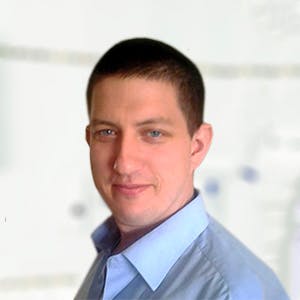 1811
Recommendations
A one off event is a one off event, but it may be indicative of something else; if you are not noticing any other symptoms I would just keep an eye on her but if you are seeing other symptoms you should visit your Veterinarian. If she has urinated multiple times and defecated once, this may be either a medical or behavioural issue and it would be advisable to visit your Veterinarian to rule out a medical cause for the urination. Regards Dr Callum Turner DVM
Add a comment to Maggey's experience
Was this experience helpful?