Urinating on the Couch in Dogs
Urinating on the Couch in Dogs
Veterinary reviewed by: Dr. Linda Simon, MVB MRCVS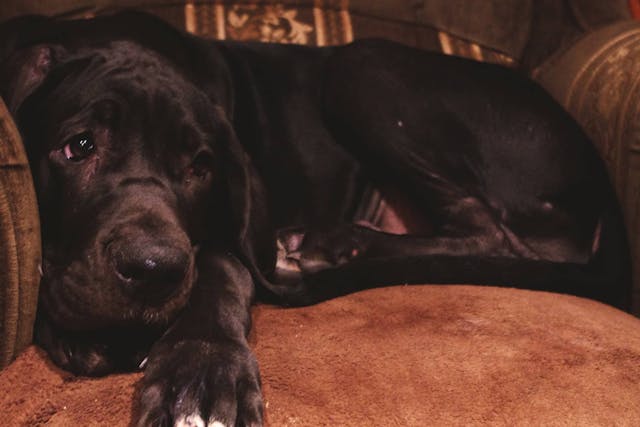 Veterinary reviewed by: Dr. Linda Simon, MVB MRCVS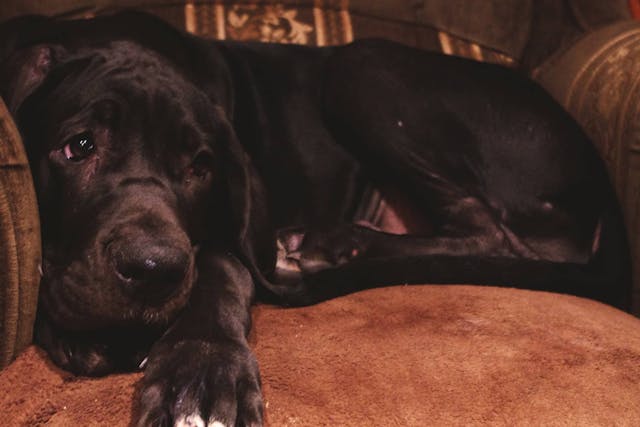 What is Urinating on the Couch?
It can be frustrating when your dog is urinating on your couch and you may wonder why they are exhibiting this behavior. Your dog can easily ruin your furniture by urinating on it. If your dog is not fully house-trained, they may urinate on your couch simply because they do not know better. If your dog is fully house-trained and just started urinating on your couch, you should assess your dog's environment and determine what changes may have triggered it or if your dog is suffering from a medical condition. 
Potential causes of your dog urinating on your couch include:
Disease
Territorial marking
Incontinence
Submissive behavior or anxiety
Other dogs 
Why Urinating on the Couch Occurs in Dogs
Disease
Your dog may be suffering from a medical condition such as bladder stones or urinary tract infection, diabetes or kidney disease. If your dog is fully house-trained and they are urinating on your couch, monitor their behavior. Watch for excessive thirst which can indicate that a health problem is present. 
Territorial Marking
A dominant dog may urinate on your couch as a way of asserting themselves. When they urinate on your couch, they are marking their territory and will continue to do so as long as they feel that their territory is threatened. Many people believe that spaying or neutering your dog will stop the behavior of territorial marking, however, this is not always the case. Ensure they are receiving plenty of training and remove the scent with an enzymatic cleaner. Consider hiring a behaviourist to assess your dog and make a treatment plan.
Incontinence
Especially as your dog ages, they may begin suffering from incontinence. This is when they do not have the ability to control their urine and will urinate involuntarily. Incontinence will usually occur when your dog is relaxed, usually during sleep. Your veterinarian will be able to diagnose incontinence in your dog. There are various causes and treatment varies depending on what the underlying issue is.
Submissive Behavior or Anxiety
Some dogs that suffer from submissive behavior will urinate on your couch when you enter the room or stand over them. Submissive dogs can be trained to not urinate indoors, but dogs that have been through traumatic experiences may not be able to be retrained to not urinate submissively. These dogs should not be allowed on the furniture. Dogs that suffer from separation anxiety may urinate on the couch because they are stressed by your leaving the home. Again, behaviourist intervention is sensible.
Other Dogs
Sometimes when you introduce a new dog into your home, an established dog will regress in their house-training. Jealousy can also be a motivating factor for urinating on your couch. Dogs that are used to being the only dog may become increasingly jealous of a new dog and will act out by urinating on your couch.
Top
What to do if your Dog is Urinating on the Couch
Your dog may be suffering from a bladder infection, urinary tract infection or even diabetes. If you suspect your dog is ill, make an appointment with your veterinarian. Your veterinarian will perform diagnostic tests to determine the exact cause of your dog's problem. Once the diagnosis has been determined, your veterinarian will discuss possible treatment plans with you. Medications are generally prescribed and possible dietary changes may be recommended. Dogs suffering from incontinence may have a bacterial infection causing them to leak urine. Antibiotics will be prescribed if your dog has a bacterial infection. 
Dogs that are having behavioral issues such as territorial marking, submissive behavior, anxiety or other dogs in the home may need the help of a professional dog trainer or even a dog behaviorist. Urinating on the couch is very frustrating, especially when your dog is acting out or trying to get your attention. Retraining your dog will most likely be required to stop the behavior.
Top
Prevention of Urinating on the Couch
Simply not allowing your dog on your couch will stop them from urinating on your couch. Proper training will also keep your dog from urinating on the furniture. When you bring a new dog or puppy into your home be sure to give your established dog as much attention as the new dog. This will help your established dog to understand that their position in the home is not being threatened. 
Submissive dogs or dogs that are territorial should be worked with to minimize their behavior. Generally, these dogs will benefit from a structured learning environment with a professional trainer.
Top
Cost of Urinating on the Couch
Medical conditions such as  urinary tract infections can cost between $300 and $1000 depending on the severity of the infection.  Dogs that have diabetes will need to have continual care but the initial diagnosis will cost about $800 to $1200.
Top
Worried about the cost of treating your pet's symptoms?
Pet Insurance covers the cost of many common pet health conditions. Prepare for the unexpected by getting a quote from top pet insurance providers.
Urinating on the Couch Questions and Advice from Veterinary Professionals
Pomeranian
One Year
0 found helpful
0 found helpful
He won't stop peeing on the sofa. He has a big backyard to pee in and our other dog is tought to scratch the door when he wants to go pee but our newer dog has never ever scratched the door even tho we teach him to literally every day since he pees on the sofa EVERY DAY. We tried a lot of things like putting him back on the floor diapers or putting a substance on the sofa that should stop him from peeing there. Every time he pees on the sofa we kinda yell at him and say no and take him to the door scratch his paws on the door and put him outside. He isn' t on any medication,doesn't have symptoms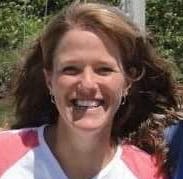 Dr. Michele K. DVM
0 Recommendations
Thank you for your question. I apologize for the delay, this venue is not set up for urgent emails. It is possible that your dog has a urinary tract infection that is causing this to be a problem. We always try to rule out health problems first, and It would be best to have your pet seen by a veterinarian, as they can examine them, see what might be going on, and get any testing or treatment taken care of that might be needed.
Oct. 21, 2020
Was this experience helpful?
Yorkie poodle
Two Years
0 found helpful
0 found helpful
My dog when left alone sometimes will pee on the couch especially if there is a blanket on the couch or pillow. What is the reason for this. Also for the medications option I just clicked one because She's not really on any meds. Also she doesn't have any symptoms of anything so I also just clicked one for that too lol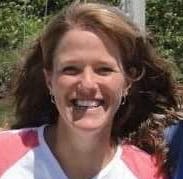 Dr. Michele K. DVM
0 Recommendations
Thank you for your question. It is possible that your dog has a urinary tract infection that is causing her to urinate where she shouldn't, or she may just not be fully housebroken and she may prefer to urinate on your couch or on a blanket. One way that you can help this is to kennel train her so that she is in a large kennel while you are gone. That way she can't pee on the couch. I hope that all goes well for her.
Aug. 6, 2020
Was this experience helpful?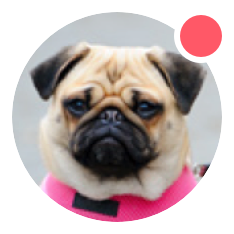 Need pet insurance?