What is Chronic Ulcer Surgery?
Chronic ulcer surgery is a surgical procedure used to treat indolent (corneal) ulcers in dogs. Although this surgical procedure can be performed by a veterinary surgeon, dog owners are often referred to a veterinary eye specialist to carry out the treatment. Chronic ulcer surgery, known as keratotomy in the veterinarian world, involves the removal of epithelial cells that no longer are attached to the stroma, or ulceration. This procedure can be carried out under general or topical anesthesia, depending on the size of the ulcer.
Book First Walk Free!
Chronic Ulcer Surgery Procedure in Dogs
Chronic ulcer surgery in dogs can be completed under general or local anesthetic, depending on the size of the ulcer and the patient. Keratotomy can be completed in a punctuate pattern or linear grid. The goal of this procedure is to first remove all of the epithelial cells that are unable to remain attached to the stroma. The surgeon will use a very fine needle to make a series of microgrooves or grids on the superficial corneal stroma. This patterned punctuate will help to disrupt the abnormal portion of the cornea, allowing new epithelial cells to anchor the new healthy cornea below the unhealthy zone. Following this initial treatment, the ulcer will heal, however, some refractory ulcers may require a repeat of the procedure or a more invasive surgical procedure. If this is the case, a surgical procedure termed superficial keratectomy may be performed. In this procedure, the outer layers of the cornea are surgically removed using a specialized corneal blade, peeling the unhealthy layer of corneal stroma off.
Efficacy of Chronic Ulcer Surgery in Dogs
Chronic ulcers surgery in dogs, carried out by a licensed veterinary eye surgeon specialist, generally carries a good prognosis for a dog with ulcers. The goal of this procedure is to first remove all of the epithelial cells that are unable to remain attached to the stroma.
Chronic Ulcer Surgery Recovery in Dogs
Following surgery, a broad spectrum antibiotic will be dispensed in the canine's eye three times a day to prevent infection. A pain medication, atropine, which works by widening the pupil to reduce pain, may be necessary. A bandage contact lens may be placed over the eye to cover exposed nerve endings. After a single treatment of debridement and cautery, more than 50% of chronic ulcers heal within one to two weeks.
Cost of Chronic Ulcer Surgery in Dogs
Chronic ulcers surgery in dogs can cost a pet owner $200 to $2,000 to have completed. The cost of surgery depends on the size of the ulceration and the anesthesia required.
Dog Chronic Ulcer Surgery Considerations
The main concern for veterinarians for dogs that have undergone a chronic ulcer surgery is the possibility of infection. Even with the use of a suitable broad spectrum antibiotic, infection can occur, deepening the ulceration. If infection does occur, urgent surgical care will be required, which is often very costly. Aside from the risk of anesthesia, any procedure involving the cornea can pose a risk for potential complications to arise. Potential complications associated with the surgery include, but are not limited to the following:
Luxation (Lens displacement to the front of the eye)
Epiphora (tearing)
Blindness
Hyphema (bleeding inside the eye)
Ocular pain
Retinal detachment
Retinal degeneration
Glaucoma (high pressure within the eye)
Uveitis (inflammation)
Ocular rupture
Corneal mineralization, vascularization or scarring
Infections internal or external
Wound dehiscence (breakdown of the wound)
Conjunctivitis (inflammation of tissue)
Chronic Ulcer Surgery Prevention in Dogs
Not all indolent ulcers require chronic ulcer surgery. Preventing your dog from experiencing trauma to the eyes is a well formed prevention method. Older dogs are commonly affected by corneal ulcerations, whereas other dog breeds are predisposed to developing the condition. West Highland White Terriers, Staffordshire Bull Terriers, Corgis and Boxers are most commonly affected.
Chronic Ulcer Surgery Questions and Advice from Veterinary Professionals
Willow
Pug
1 Year
0 found helpful
I believe my 1 year old pug has an ulcer in her left eye. There doesn't seem to be any pain associated with it. The white part of her eye is red and there's a cloudy blue spot with a red dot in the middle.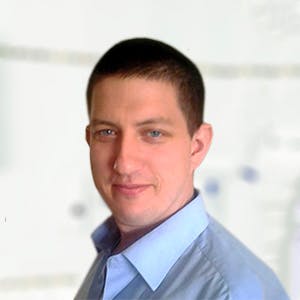 3320
Recommendations
Pugs are prone to ocular issues due to their anatomy; it certainly sounds from your description that Willow may have a corneal ulcer, however you would need to visit your Veterinarian to confirm and to receive treatment. This isn't something to wait and see over the weekend and I would recommend visiting your Veterinarian today or first thing Saturday morning. Regards Dr Callum Turner DVM www.ufaw.org.uk/dogs/pug-brachycephalic-ocular-syndrome
Add a comment to Willow's experience
Was this experience helpful?
Scamper
Welsh Corgi
8 Years
1 found helpful
My 8yr old corgi has had two procedures of debridement for his non-healing ulcer. If this does not work, my Vet is talking about a more serious surgery. I hate to ask this, but I am running out of funds! Will my dog go blind and/or be in pain if we do not do this final surgery? thank you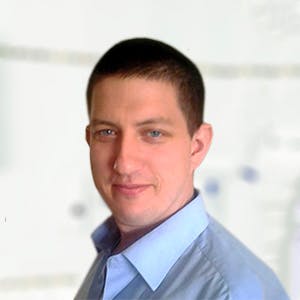 3320
Recommendations
There is the risk of Scamper going blind or losing the eye if the ulcer isn't brought under control; a grid keratotomy or similar procedure may be indicated to get down to healthy tissue. Your Veterinarian would be able to tell you more, but I understand that this can be straining on finances; whilst enucleation isn't a perfect solution it is a lasting one. Regards Dr Callum Turner DVM
Add a comment to Scamper's experience
Was this experience helpful?
betty
Shih Tzu
9
0 found helpful
do the PDSA cover eye surgery if she needs it removed she got a ruptured ulcer she been vets but might need eye removed just wondered if PDSA covers it and how much is the cost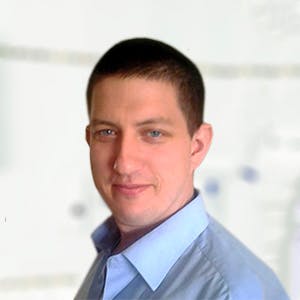 3320
Recommendations
It has been about eleven years since I was in a PDSA clinic in the UK and that was just for two hours; I do not know their policies on treatment and it would be best to contact your nearest PDSA clinic and ask them about coverage. The link below will give you the details of your nearest clinic by entering your postcode. Regards Dr Callum Turner DVM www.pdsa.org.uk/near-me
Add a comment to betty's experience
Was this experience helpful?