What is Ectopic Ureter Repair?
The ureters naturally drain liquid waste from the kidneys to the bladder. Some dogs are born with a genetic deformity that leaves their ureters draining to an improper place. It affects young, female dogs most commonly. Large breeds are more susceptible to this issue than small breeds. It is often noticed from birth or from when the dog is weaned and manifests as a constant drip of urine. Some dogs only experience incontinence when in certain positions.
Many owners seek treatment for this issue as the dog generally begins to smell of urine and is unable to stop urinating in the home. To repair this problem, surgery is often the only option. There are various invasive or non-invasive procedures that address ectopic ureters. As this is a rare condition, using an ACVS board-certified veterinary surgeon that specializes in urinary tract surgery is advised.
Book First Walk Free!
Ectopic Ureter Repair Procedure in Dogs
Ultrasounds, x-rays or, more often, CT scans are used to confirm the presence of ectopic ureters. This will help differentiate the issue from incontinence caused by USMI (a disorder or the urethra). All treatments of this deformity involve the use of general anesthesia. Full blood work will need to be run prior to the surgery to ensure that the dog is healthy enough to receive anesthesia. Urinalysis is also done to assess if there is blood passing into the urine.
The dog will need to fast for several hours preceding the operation. A drug will be administered to sedate the animal, and an IV will be inserted. General anesthesia will then be applied to render the dog unconscious. If a laser ablation with cystoscopy is being performed, the ureters will be detached from the incorrect location and reattached to the bladder using a laser. This eliminates the need for an incision. If traditional surgery is being used, an incision will be made down the middle of the abdomen. The ureters will be sectioned from the urethra and sutured onto an incision to the bladder. Standard closure using sutures will end the procedure.
Efficacy of Ectopic Ureter Repair in Dogs
If the operation is performed correctly, an ectopic ureter repair can permanently correct incontinence in affected dogs. The ureters, once moved to their correct position, may operate properly for the remainder of the dog's life. During recovery, it is not uncommon for the dog to spot urine, however this can often be addressed using medication for a short period of time. The dog should be checked for USMI whenever ectopic ureters are present, as this disorder often occurs simultaneously and can also cause incontinence.
Ectopic Ureter Repair Recovery in Dogs
The dog should be monitored as it wakes from general anesthesia. The first urination will be watched to see if any straining or difficulty is present. Sometimes swelling may prevent normal urination, in which case a catheter will be placed until swelling goes down. A prescription for antibiotics may be given for the weeks that follow the surgery. To prevent the dog from licking at its incision, an Elizabethan collar can be used during the healing process. If any signs of infection develop, such as redness, swelling or pus, take the dog back to the surgeon immediately.
Cost of Ectopic Ureter Repair in Dogs
The cost of an ectopic ureter repair can vary greatly depending on who performs the operation and what procedure is chosen. For example, cystoscopy requires specialized equipment and training but may prevent the need for further surgeries or complications that lead to higher overall cost. CT scans tend to cost more than other forms of diagnostic imaging. Therapy medications are often prescribed after this procedure. The total cost of the repair may cost anywhere from $2,000 to $10,000 with average treatments costing $5,000.
Dog Ectopic Ureter Repair Considerations
Whenever general anesthesia is used, certain serious risks exist. With surgeries involving the urinary tract, urinary tract infections may develop. Complications arise in approximately 14% of dogs who receive this treatment. If the dog suffered from dilated ureters, this problem may worsen after surgery. Dysuria can be present in some instances. A small number of dogs experience kidney failure following an ectopic ureter repair. Success rates for this surgery range from 58%-75%. Surgery using laser ablation is associated with far less complications than traditional, incision-based surgery.
Ectopic Ureter Repair Prevention in Dogs
As ectopic ureters are a hereditary condition, the only way to prevent their occurrence is to not breed dogs who suffer from this ailment. Inquire about the family health history when purchasing a puppy. Females suffer from this issue far more than males. All larger breeds can be affected by ectopic ureters, however Newfoundlands, Labrador and Golden Retrievers, Poodles and Siberian Huskies are especially susceptible.
Ectopic Ureter Repair Questions and Advice from Veterinary Professionals
Ruby
Fox Terrier
8 Months
0 found helpful
My dog just had ectopic urter surgery, is it normal for her to have small amounts of blood in her urine? It has only been about a day. I've contacted the veterinarian, but haven't heard back yet....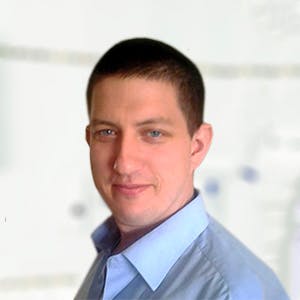 3203
Recommendations
Some bleeding is to be expected after this type of surgery; but it there is a large quantity of blood, severe pain whilst urinating or anything else concerning you should return to your Veterinarian. Keep an eye on Ruby's waterworks and keep in contact with your Veterinarian. Regards Dr Callum Turner DVM www.acvs.org/small-animal/ectopic-ureter
Add a comment to Ruby's experience
Was this experience helpful?
Brandi
Golden Retriever
7 Months
0 found helpful
I have a 7 month old Golden. 6 weeks ago she had laser ablation of intramual ectopic ureter. For first 12 days she did not leak at all. But since then, she leaks more and more. She frequenly leaks while asleep. She just finished antibiotics for UTI. I know that a weak shinter is possible. But is it possible that the distal end of the ablated ureter could have opened up again?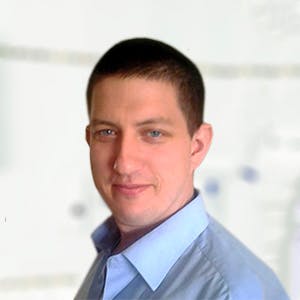 3203
Recommendations
If Brandi has started leaking urine again you should return to your Veterinarian for another examination and pyelogram to determine whether there was a failure of the surgery or if the new dribbling is due to another cause. Some dogs do require further surgery to prevent recurrence of incontinence. Regards Dr Callum Turner DVM https://avim.us/ectopic-ureters-dogs/
Add a comment to Brandi's experience
Was this experience helpful?
Gabby
English Bulldog
7 Months
1 found helpful
Our bulldog had surgery for an intramural ectopic ureter back in November 2017. She is still having some dripping. We have her on Proin. She continues to have UTI's. She turns 7 months tomorrow. She hasn't been spayed. Please Help.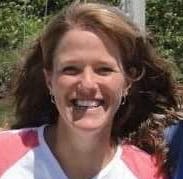 1525
Recommendations
Thank you for your email. I'm sorry that Gabby is still having problems. It may be a good idea to have her spayed, to minimize any urogenital complications. If she is still dribbling even while on Proin, it would be best to follow up with her veterinarian to find out the best next course of action for her. If her surgery wasn't curative, there may be other complicating factors that exist, and without examining her, I can't comment on what might help. I hope that everything goes well for her.
really?/ spay a bitch already incontinent? I find this advice contrary to every other vet i have spoken too
Thank you for responding. There are so many factors involved. We've been told not to spay her for a couple of years. It's all so confusing. Gabby has not gone thru " heat" yet either. Our vet keeps saying it'll take time. ☹️ We put diapers on her so she can at least have a life outside her playpen.
Add a comment to Gabby's experience
Was this experience helpful?
Maya
Labrador Retriever
One Year
0 found helpful
My one year old lab has had occasional incontinence since she was 4 months old. Kidney problems, diabetes, and bladder infections have been ruled out as the cause for this by my vet, and her incontinence started before she was spayed. My vet has suggested that she may have ectopic ureters and our next steps will be to test her for this. If ectopic ureters are the cause, is it harmful to her to let her live with the problem rather than have surgery? I'm concerned about the risk for complications, and that surgery does not guarantee success. I would do anything for this dog, but I can't imagine losing her and I don't want to put her at any risk if it's not necessary. Her incontinence is very occasional and pretty mild. It doesn't seem to bother her whatsoever, and I would rather deal with the extra clean up from time to time than risk a complication with her.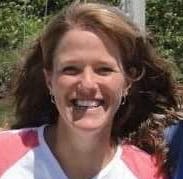 1525
Recommendations
If the problem is mild, and occasional, and other health causes have been ruled out, there isn't anything wrong with monitoring her, cleaning her up when necessary, and keeping an eye on things. You would just want to have her checked frequently for bladder infections, as those can occur more frequently with ectopic ureters. I hope that all goes well for her.
Add a comment to Maya's experience
Was this experience helpful?
Mia
German Shepherd
8 Weeks
0 found helpful
We had a GSD pup donated to us to be trained as my service dog... She is just 8 weeks 5 days currently.
When we got her a couple days ago she was very thin, seemed dehydrated, was extremely skittish but over the last 2 days she has become spunky.

We took her to the vet yesterday for diarrhea and was told she was just given shots too close together by the breeder. (11 days at 7 and 8 weeks) clearly not the best breeder. We were also given wormer for hook worms.

Tonight we realized she has been peeing herself in her sleep. Something I should have realized 2 days ago when she peed in her sleep on the drive home from picking her up. She has peed in our bed every night since and today we realized why... We were watching tv with her sleeping next to us and suddenly the bed was soaked. She didn't even move and her legs were covered.

She does squat to pee fine outside and has even learned to ring the bell on the door (sometimes) when she wants out. So she has bladder control when awake.

What is the likelihood this is an ectopic ureter issue? We are unsure if we can affort a CT scan, are there cheaper diagnostic tests? We know we can't afford the surgery for it, unfortunately... And several issues with the breeder have led us to believe that she may have been mistreated while there so we don't want to just give her back of that is the case... We'd try and find a rescue that could afford her treatment and then adopt her out. She is so sweet and so smart but from the sounds of it treatment will run several thousands of dollars (in Central Texas) and it's not something we are prepared to afford... But we don't want to give up on her if it is something less expensive and more easily fixed. We have already spent a couple hundred on her vetting and worry we will spend a great deal more on the diagnosis just to have to turn around and give her to a rescue. I am an amputee and have several surgeries ahead of me so we are a one income house (military)...

The potential of this being an ectopic ureter is breaking our heart's...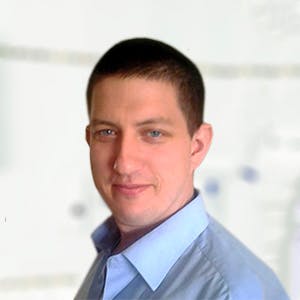 3203
Recommendations
Ectopic ureters are normally diagnosed at around three to six months of age in female dogs, normally Labradors, Huskies, Poodles and Terriers are commonly affected; diagnostically I find that an intravenous pyelogram is the cheapest and effective method of diagnosing this condition since it requires an intravenous injection and some x-rays. If cost is a concern, you should reach out to a charity for financial assistance especially if you require a service animal. Regards Dr Callum Turner DVM www.dogingtonpost.com/need-help-with-vet-bills-or-pet-food-there-are-resources-available/
Add a comment to Mia's experience
Was this experience helpful?
Harley
Labrador Retriever
3 Months
0 found helpful
I have a 3 month old chocolate lab. We had her urine tested 1/12 for UTI. Cultures negative. 1/25 kidney functions normal. 2/2 she starts squating several times trying to pee vet put her on amox-clav. How soon does she need to be tested for ectopic ureter? Can we see if the incontinence stops? Or wait until after she is spayed?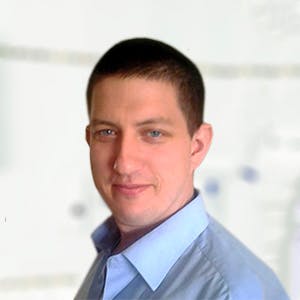 3203
Recommendations
Given Harley's breed and age, ectopic ureters should be a consideration and if that is the suspected cause a simple intravenous pyelogram will confirm the diagnosis; once a diagnosis is made you can decide on whether to wait to have her spayed or to correct the issue sooner, but I would at least confirm the diagnosis so you know whether or not that is the cause. Regards Dr Callum Turner DVM
Add a comment to Harley's experience
Was this experience helpful?