Firocoxib
Written By Mel Lee-Smith
Published: 09/10/2020
Updated: 08/30/2021
Firocoxib for dogs is a non-steroidal anti-inflammatory drug (NSAID) used to treat pain and inflammation. Also commonly known by the brand name Previcox, this medication is commonly used in dogs with osteoarthritis and to manage post-operative pain and inflammation.
Firocoxib for dogs is a prescription medication. Keep reading for more information about the dosage amounts, efficacy, side effects, and safety.
Dosage
Firocoxib is available as a chewable tablet, while an injectable solution is also available in veterinary settings. The typical dosage amount of firocoxib for dogs is 5mg/kg (2.27mg/lb) orally every 24 hours. 
Dosage instructions
Administer firocoxib for dogs according to your veterinarian's instructions. You can give it with or without food, while the duration of the dosage schedule varies depending on the condition. 
Efficacy
Firocoxib for dogs controls pain and inflammation due to osteoarthritis, and in dogs who undergo soft tissue and orthopedic surgery. This medication works by inhibiting the production of chemicals called prostaglandins.
One study examined the long-term efficacy and safety of firocoxib in the treatment of osteoarthritis in dogs. The dogs were treated with 5mg/kg firocoxib administered orally, once a day for a year. 82% of the dogs had improved by day 15, 84% by day 90, and 96% of the dogs that completed the trial had improved by day 360. However, 5.1% of dogs did not complete the study due to gastrointestinal side effects.
A separate study compared the efficacy of firocoxib and carprofen in the treatment of osteoarthritis in 218 dogs. Dogs received 30 days of treatment (5mg/kg of firocoxib). Veterinarians and owners examined lameness, pain on manipulation/palpation, range of motion, and joint swelling. The veterinarians found that 92.5% of the dogs treated with firocoxib and 92.4% of the dogs treated with carprofen had improved, while dog owners found that firocoxib was the more effective treatment option (96.2% of dogs had improved compared to 92.4% of those treated with carprofen).
Studies also show that firocoxib safely and effectively controls pain associated with soft tissue surgery. It also has antitumor effects against transitional cell carcinoma, as well as a pain-relief effect after cranial cruciate ligament rupture.
Several field studies with Previcox, a brand name firocoxib medication, also confirmed the drug's effectiveness. These include:
In a study of 249 dogs administered Previcox, 87% of owners rated dogs as improved for lameness, pain on manipulation, range of motion, joint swelling, and overall improvement. Veterinarians judged 80% of treated dogs to be improved.

In a study of pain and inflammation in 258 dogs after soft-tissue surgery, dogs treated with Previcox had a significantly lower need for rescue medication than dogs treated with the control.
A  study on oral firocoxib in dogs also found that it had no adverse effects on gastrointestinal, hematological, or serum biochemical variables and appeared to have been well-tolerated.
Side effects
Firocoxib for dogs can cause the following side effects:
Dark or tarry stools

Increased urination

Hyperactivity

Pale or yellow gums 

Incoordination
If your dog suffers any adverse effects of firocoxib, consult your veterinarian immediately. You may also want to check out our guide on firocoxib poisoning in dogs for more information.
Considerations
Firocoxib has the potential to interact with other medications your pet is taking, while it's also unsuitable for dogs with specific health issues. With this in mind, your veterinarian will conduct a thorough physical examination and will need to know your dog's full medical history before prescribing firocoxib.
Drug interactions
Firocoxib for dogs may interact with other medications your pet is taking, such as:
Other NSAIDs

Corticosteroids (such as cortisone and prednisone)

Aspirin

ACE inhibitors

Anti-fungal medications (such as fluconazole)

Chemotherapy drugs (such as methotrexate)
There may be other drugs that firocoxib interacts with, so make sure you inform your veterinarian of all medications your pet is currently taking.
Allergic reactions and sensitivity
Firocoxib for dogs should not be given to pets that are allergic to the drug or other NSAIDs. Use extreme caution when giving the medication to dehydrated pets or dogs with heart, liver, or kidney disease. Its safety in pregnant, lactating, or breeding dogs has not been evaluated.
Finally, firocoxib also cannot be accurately dosed for dogs with a body weight of less than 12.5 lbs.
Frequently asked questions
How is firocoxib stored?
Firocoxib tablets should be stored at room temperature between 59°F and 86°F. They should also be kept out of reach of children.
What should I do if I forget to give a dose of firocoxib to my dog?
Give the dose as soon as possible. If it's almost time for the next scheduled dose, skip the missed dose and continue with the recommended dosage schedule. Never give double doses of this medication to your pet.
What should I do if my pet has an adverse reaction or an overdose?
Seek emergency veterinary medical attention for your pet.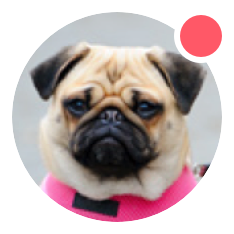 Need pet insurance?