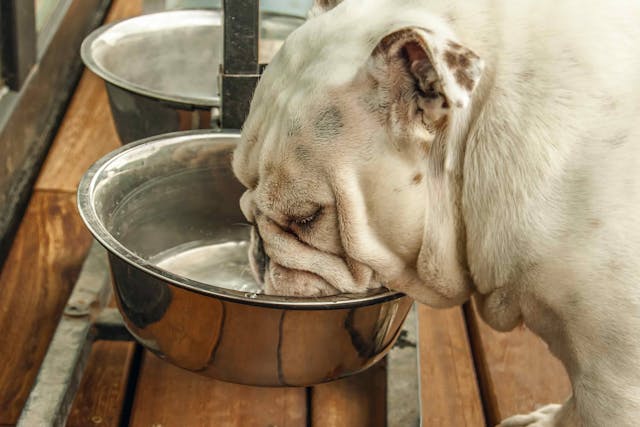 What are Natural Urinary Stone Remedies?
Urinary stones are formed in your dog's urinary tract when mineral crystals in the urine bind to form large stones. These stones can be formed from magnesium ammonium phosphate crystals, which form struvite stones, or from calcium oxalate or calcium phosphate crystals. These stones can form in the ureters, bladder, kidneys or urethra of your dog, causing blockages and discomfort. Once stones are formed that are causing problems, they may need to be surgically removed by your veterinarian. However, urinary stones can be prevented with natural remedies and existing stones that are not yet causing serious problems may be able to be reduced with natural urinary stone remedies. These remedies largely consist of changes in the diet of your dog to reduce the presence of mineral crystals building up and binding to form urinary stones, or herbal supplements that may help to break down existing stones if they are not yet causing disorder in the urinary system. 
Natural Urinary Stone Remedies Procedure in Dogs
If your dog experiences urinary stones you will need to obtain veterinary advice to determine what type of stones are present and the likelihood of being able to dissolve them through natural methods. Many urinary stones, once symptoms have begun to appear, can cause damage in the urinary system and need to be removed surgically or by traditional veterinary medicine methods. Natural urinary stone remedies focus more on the prevention of urinary stones forming or preventing the recurrence of urinary stones once your dog has been provided stone removal for existing stones. 
Changes to your dog's diet can help prevent urinary stones from forming. Dogs that are fed a meat diet may do better on meats from small and medium-sized animals which are a more natural food for dogs. Meat from large animals, such as beef or bison, has a higher contents of arachidonic acid which may contribute to the formation of stones and bladder issues. 
Where struvite crystals have formed stones, the introduction of cranberry extract to your dog's diet to acidify the urine may be helpful, by counteracting an alkaline pH in your dog's urinary tract that contributes to struvite crystal formation. Cranberry is also thought to counteract bacterial infections in the urinary tract which contribute to stone formation.
All dogs should be given adequate amounts of water to keep them hydrated at all times and prevent urine from becoming overly concentrated and promoting crystal and stone formation. 
Processed foods may contain preservatives and other substances that are not natural to your dog and do not promote urinary tract health. These substances can contribute to mineral buildup in the urinary tract. A diet of raw or cooked food, including raw bones, and some vegetables, may be recommended to prevent substances building up in the urinary tract. High potency probiotics are known to reduce mineral stone formations, your dog's diet will benefit from supplementation with high potency probiotics.
Adding glucosamine to your dog's diet, which helps line the urinary tract and bladder and  prevent existing crystals from causing irritation, may help dogs with urinary tract stones experience fewer symptoms.
If your dog is prone to, or has experienced ,urinary stones, there are herbal supplements you can add to your dog's diet that will help promote urinary tract health, reduce existing stones at an early stage, and prevent mineral crystals from forming stones in the future. Some of these herbal supplements are as follows:
Akebia, dianthus, gardenia, licorice root and plantago seed can be used to promote healthy urination.
Rush pith is a mild diuretic that can help with increasing urine output, reducing concentration of urine.
Marshmallow has a lubricating property that counteracts inflamed tissues in the urinary tract and may help with the passage of stones. Its anti-microbial properties also help prevent bacterial infection.
Couch grass root, contains disinfecting and anti-inflammatory properties that may help eliminate urinary tract stones and crystals when they are at an early stage.
Dandelion and juniper berry act as diuretics and help the body eliminate stones and bacteria that may be present in the urinary tract by increasing urine production to flush out irritants.
Goldenseal is an antimicrobial herb that can help prevent urinary tract infections that contribute to urinary tract stones.
Supplements that promote urinary tract health include fish oil, vitamins A & D, vitamin B complex, and vitamin C which helps acidify urine and prevent infections.
Other remedies used to reduce bladder stone incidents include urtica urens, nux vomica, and coccus cacti.
Efficacy of Natural Urinary Stone Remedies in Dogs
The effectiveness of natural remedies to remove urinary stones already present is not well documented. However, changes made in your dog's diet and herbal supplements and remedies to promote your dog's urinary tract functioning and prevent bacterial infection may be useful to prevent stones or prevent recurrence of urinary stones in dogs that are prone to urinary tract disorders.
Natural Urinary Stone Remedies Recovery in Dogs
Natural urinary stone remedies to prevent the formation of urinary tract stones are associated with few side effects. Changes to your dog's diet to reflect a naturally occurring diet have several health benefits in addition to improving urinary tract health.
Cost of Natural Urinary Stone Remedies in Dogs
The cost of a holistic veterinarian ranges from $50 to $150 per consultation. Natural herbal remedies are cost-effective compared to traditional veterinary treatments. However, veterinary treatment may be required if stones have formed and are causing disorder in your dog.
Worried about the cost of treating your pet's symptoms?
Pet Insurance covers the cost of many common pet health conditions. Prepare for the unexpected by getting a quote from top pet insurance providers.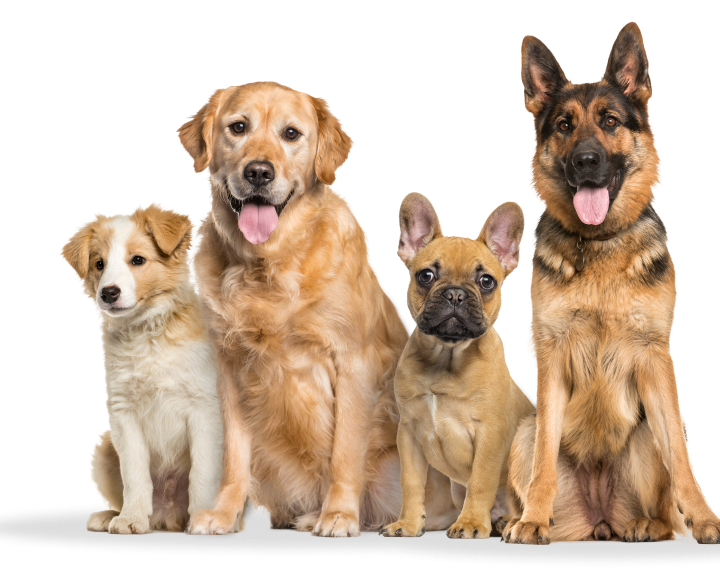 Dog Natural Urinary Stone Remedies Considerations
If urinary stones are present and causing blockages, pain, and discomfort in your dog, traditional veterinary medicine to remove those stones surgically or by crushing them endoscopically may be necessary, and natural remedies are not likely to dissolve stones and resolve the condition. Prevention of formation of stones is a more appropriate use for natural urinary stone remedies in dogs.
Natural Urinary Stone Remedies Prevention in Dogs
Natural urinary stone remedies are most effective for prevention of urinary stone formation in your dog. Herbal supplementations and diet changes can help prevent mineral crystal stone formation by increasing urine output and reducing the presence of crystals in the urinary tract. Adequate water supply should be provided to your dog at all times to ensure dilute urine, and monitoring your dog's urine pH to ensure it does not become overly alkaline, or acidic, which could promote stone formation, will prevent urinary stone disorder in your dog. In addition, preventing bacterial infections or treating bacterial infections as soon as possible will promote urinary tract health. Some foods such as spinach, wheat, and strawberries have a high oxalate content that could contribute to the formation of bladder stones and should be avoided. If your dog has a breed disposition to stone formation, ensuring that they have a diet and supplementation to prevent mineral formation is advised.
Natural Urinary Stone Remedies Questions and Advice from Veterinary Professionals
american es
7 Years
13 found this helpful
13 found this helpful
My pet has the following symptoms:
Not necessarily in pain but showing discomfort & straining to pee
Answered by Dr. Michele K. DVM
Thank you for your question. If she is having trouble urinating, that may be an emergency, as dogs can get bladder stones or other problems that can cause blockages. She may have a UTI or kidney infection. It would be best to have your pet seen by a veterinarian right away, as they can examine them, see what might be going on, and get treatment for them.
Oct. 15, 2020
Was this question and answer helpful?
German Shepherd
Luna
3 Months
9 found this helpful
9 found this helpful
My pet has the following symptoms:
I recently received a 3 month of German Shepard puppy with is first round of shots including deworming. There has been a lot of worms in its stool. I am concerned about my child coming into contact. What are the correct procedures for taking care oof a dog that is going through deworming.
Answered by Dr. Michele K. DVM
Many parasites are a problem from dogs to people, but in general, the parasites prefer dogs. People are a secondary host, typically. If you use good hygiene, wash your hands after cleaning up after Luna, and don't let your child come into contact with any fecal matter, you should not have to worry. If Luna is receiving medications to kill the parasites, you should be fine.
April 1, 2018
Was this question and answer helpful?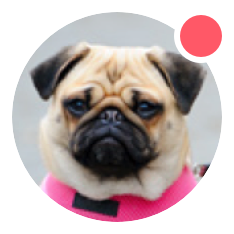 Need pet insurance?