What is Acute Liver Failure?
Because the liver is necessary for life, cats who have acute liver failure can have a variety of different organ systems that are affected by the condition, putting the cat at risk of death.
Acute liver failure, also known as hepatic failure, occurs when the cat's liver suddenly loses 75 percent or more of its function. It differs from chronic liver failure in that it is not due to a hepatic disease or related condition that slowly causes it to lose function over time. The condition occurs due to severe liver necrosis (death).
Symptoms of Acute Liver Failure in Cats
Acute liver failure affects several organ systems, which include the gastrointestinal tract, renal system, the liver and gallbladder (hepatobiliary system), nervous system, and the blood (hematologic system). Because of the widespread effect, symptoms can present throughout the entire body. These symptoms include:
Sudden weight loss
Loss of appetite
Jaundice (yellowing of the mucous membranes, eyes, and inner ears)
Weakness
Lethargy
Vomiting
Diarrhea
Blood in stool
Seizures
Swollen abdomen due to fluid
Depression
Causes of Acute Liver Failure in Cats
Determining the cause of acute liver failure is essential in stopping tissue death. These causes include:
Hepatotoxic drugs, including some antibiotics, analgesics, chemotherapy agents, and anesthetics
Infectious agents, such as leptospirosis
Biologic toxins, which include Amanita phalloides mushrooms
Heat stroke
Inability to breathe (hypoxia)
Excessive exposure to heat during hyperthermia cancer treatment or excessive time spent outdoors
Poor flow of fluids into liver (perfusion)
Blood clot disease
Shock
Acute circulatory failure
Problems with protein synthesis due to a metabolic disorder
Diagnosis of Acute Liver Failure in Cats
The veterinarian will need to know all of the cat's symptoms, how long symptoms have been present and the cat's complete health history. The veterinarian will examine the cat, looking for signs of jaundice and abdominal distention.
Several labs will be taken. These will include a complete blood count, a biochemical profile and a urinalysis. These tests will determine if an infection is present that is causing the liver problems, what other organ systems are being affected, protein synthesis impairment, abnormally high liver enzyme activity and the presence of bilirubin in the urine.
Though all of these tests can indicate acute liver failure, a biopsy will be necessary to obtain a definitive diagnosis and to determine why the liver is failing. The veterinarian will take a small sample of the liver either using an ultrasound-guided needle aspiration or during surgery. This sample will be sent to a lab for analysis.
X-rays and ultrasounds may also be performed in order to look for liver enlargement and other hepatic abnormalities.
Treatment of Acute Liver Failure in Cats
Fluid Therapy
The cat will be given fluids intravenously in order to prevent dehydration. Electrolytes and intravenous dextrose (sugar) will also be administered to correct any electrolyte imbalances and low blood sugar levels.
Feeding Tube
The veterinarian will place the cat on a special diet that will be given to the cat through a feeding tube. The feeding tube may either be inserted through the nose or directly into the esophagus through a small incision in the cat's neck. The tube will deliver calories, protein and nutrients directly to the stomach or intestines. The diet will be high in protein with vitamins E and K to promote healing and prevent blood clots from occurring.
Medications
A variety of complications can occur throughout the body as a result of acute liver failure. Medications will be prescribed both to treat these complications and to treat the primary cause of the liver failure. These medications include:
Antioxidants to promote healing
Hepatoprotectants to prevent additional damage to the liver
Antiemetics to treat vomiting and nausea
Antibiotics to kill bacteria or infections in the liver or other organs
Diuretics to help remove excess fluid from the body
Mannitol to decrease cerebral (brain) swelling
Lactulose to stop the absorption of ammonia
Antiulcer medications to treat ulcers
Coagulopathy medications to help the blood clot to prevent internal bleeding
Recovery of Acute Liver Failure in Cats
The cat will need to follow the prescribed diet once at home to ensure the liver continues to heal and that the cat is getting all of the nutrients it requires. Any medications that were prescribed by the veterinarian will need to be taken according to the instructions given in the hospital. When the primary cause is diagnosed and treated within a few days of liver failure, the prognosis is good.
The cat will need to regularly follow up with the veterinarian in order for labs to be drawn to check on liver function and to ensure that all other organ systems have healed from the liver failure. Any complications that occurred due to the liver failure will also need to be followed up on a regular basis.
Acute Liver Failure Questions and Advice from Veterinary Professionals
Princess
Domestic shorthair
8 Years
1 found helpful
My cat has been vomiting off and on for 5 day's. She had blood work which was normal except her alt levels were elevated.they did an x-ray and said her liver looked small. She's still vomiting and very nauseous and throws up cerenia when I give it. I have take home fluids to give her. I'm at a loss on how to help her I've spent so much money and no answers. She doesn't have obstruction according to xrays
Add a comment to Princess's experience
Was this experience helpful?
Harlequin
Tortoise-shell, DSH
2 Years
0 found helpful
Has Symptoms
No appetite, fever, yellow mouth
My two year old cat Harlequin is an indoor/outdoor cat. She became ill suddenly on Friday evening. Went from running to her bowl at supper time to barely raising her head Monday morning when we took her to her vet. The exam progressed for only a few minutes and the vet believed it was liver failure that could be brought on by a few different reasons. The vet took a blood sample but first my lethargic and limp kitty became her usual feisty self so we trimmed her little teeny needles then wrapped a big towel aroubd her. Then we decided for her comfort to sedate her so we coud turn on the clippers to shave her neck in order to extract blood. I got a bottle of stuff like castor oil to give her twice a day. Two cans of special food to use with a syringe. Harley got an antibiotic shot to combat whatever was causing the fever. Then sedative shot and a fairly thorough exam. As far as I can tell from the internet and the vet this is a difficult diagnosis. My kitty cat needs to be hospitalized on IV medication and receive further scans and tests and all I can see is she's starving to death right in front of me. I give her a half a ml of food by forcing her mouth open and squirting it down her throat. If I give her more she spits it up. Im so sad. I gave to take her back to the vet in the morning. I absolutely cannot watch my Harlequin starve to death. How could this happen so fast? Was she poisoned? Even by accident?
Add a comment to Harlequin's experience
Was this experience helpful?
Bugsy
mixed
5 Years
-1 found helpful
Has Symptoms
Loss of appetite, Jaundice, etc..
My friends cat, Bugsy, has been diagnosed with acute liver failure. The get rid dive him fluids intravenously for two days and sent him home with medication, Denosyl, to be given 1x daily until gone. That was over a week ago and Bugsy is not showing any improvement. I realize he's probably not going to recover. My question is; Is he suffering? He doesn't seem to be in pain. We don't want him to suffer unnecessarily even tho it will be hard to let him go.
Is it painful for him?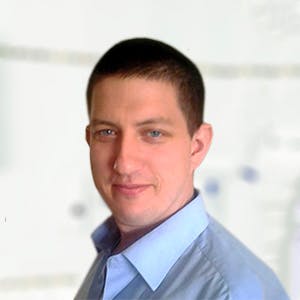 3318
Recommendations
Whilst liver failure itself isn't painful, the effects that it can have on the body especially as toxins build up in the blood stream over time; generally dietary management and medications like Denosyl or Denamarin (I prefer Denamarin as it contains the same ingredient as Denosyl but also has silybin as well). I cannot say whether or not Bugsy is suffering or not, but you would be able to see if he is the same cat or just going through the motions of life; it is really a decision which needs to be made by yourselves. Regards Dr Callum Turner DVM
Add a comment to Bugsy's experience
Was this experience helpful?
Simon
Siamese cross
2 Days
0 found helpful
Hi, i would like to knw the prognosis and life expectancy of a two year old cat battling with liver disease for two months he also has teary eyes after sedation? Thanks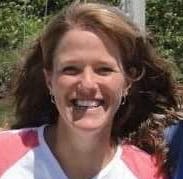 1608
Recommendations
Thank you for your email. Without knowing more about Simon, and the type of liver disease that he is fighting, I can't really comment on his life expectancy or prognosis. It would be best to discuss those questions with your veterinarian as they know the specifics of his condition, what medications he is on, and his history. I hope that he recovers well.
Add a comment to Simon's experience
Was this experience helpful?
TJ
Siamese
5 Years
2 found helpful
My cat, the love of my life, quit eating for one day, vomited once, very lethargic, and oily coat. Took him into the vet and they said he was dehydrated and kept him with IV fluids. Next day they said he had a UTI, next day they said something was wrong with his liver and his bilirubin was high. Started him on steroids and kept him on an IV. He died in the night. How can a perfectly healthy cat become so sick in a short amount of time? The vets that were on TJ's case were out Saturday when I was informed of his death, so they were not able to answer my questions.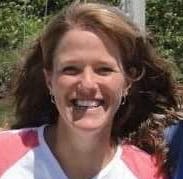 1608
Recommendations
Thank you for your email. i am very sorry for your loss. Liver disease in cats can be a very serious condition, although it does tend to be more of a disease where they deteriorate over time. A toxin is one thing that might cause such a quick progression. Without knowing more about TJ, I have a hard time commenting on what might have happened with him. It would be quite acceptable to follow up with the veterinarians who were on duty with him, once they are back in the clinic, to find out their thoughts on his case. I am sorry, again, for your loss.
The same thing happened to my cat Moxie. He died last wednesday which was 5 days ago now and my whole family are still grieving.
Moxie lost lots of weight quickly and stopped eating on the saturday. We took him to the vet Monday and then the toxins went to his brain on Wednesday during his IV treatment. We had to have him put to sleep because of this inflammation to the brain. It was all so sudden and we are all still in shock. I am still looking for answers. So sad :(
Hello. The same thing happened to my cat. We moved and thought she was going to be fine. She was a little nervous at first but then started getting used to it. She wasnt coming out of the room and we found put she hadnt been eating so we moved her bowl. Shep started to wat a little but not as much as before. We tool her to the vet and she was diagnosed with fatty liver disease and the vet gave her fluids a b12 shot and appetite stimulants. We got het home and she started to eat again but a week later the same thing so back to the vet for more fluids. Soon enough she just got worse over a short time. Her liver was really bad and she ended up passing. Im just wondering why did it seepm like she was getting better? And why did it happen in just a couple weeks/months?
Thank you. I spoke with the vets. They told me that he could have been sick for a while, but that cats tend to hide it well and do not allow their symptoms to show until they are very ill. They named 2 types of liver conditions in cats that he could have had and they started treatment as the treatment for both was the same, steroids. TJ must have hidden it well because one day he was just fine and himself and the next day he was on his deathbed.
Add a comment to TJ's experience
Was this experience helpful?
Wuffle
Mix
6 Years
0 found helpful
My cat was treated by a get for bladder obstruction and the vet gave him diazepam. He was very ill afterwards and they are telling me he has acute liver failure due to medication they used. Can you please advise what can be done to treat him.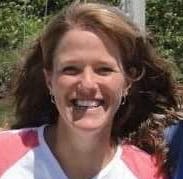 1608
Recommendations
Thank you for your email. Diazepam is a very commonly used sedative, but does unfortunately rarely cause liver necrosis in cats. He will need intensive treatment in the hospital on IV fluids and supportive care until his liver recovers from the insult of the drug. I hope that he is okay.
Add a comment to Wuffle's experience
Was this experience helpful?
snowie
Mix
4 Years
0 found helpful
There is a stray cat in the neighbourhood which we feed him everyday. Last week we noticed he was very thin and loss of appetite and we took him to the vet and he was on drip and gave him some vitamins. We took him back and kept him inside and he had not eaten anything, we kept him inside for roughly a week and the vet told us to release him outside to be in his environment. After 3 days without seeing him he came back and went in my garage and remained there. He drinks a bit but he did not touch any food. Yesterday we took him to a different vet for a second opinion and told that there is no chance and better to be put down and was diagonised with Liver Failure like the previous vet. Today in the morning he began meawing and walked and miracously ate a small portion. Shall I wait a bit ? Because we do not want to be put down but we are afraid that he is suffering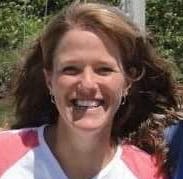 1608
Recommendations
If Snowie started eating today, it would be a great idea to see if he continues to eat, that would be quite amazing. Some causes of liver failure are reversible, and you just don't want him to suffer, in the big picture. If he seems brighter and might be improving, it would make sense to give him a chance. The chances are slim that he will survive, and you will need to monitor him to make sure that he isn't suffering, but some stray cats are fighters!
In the evening he ate a bigger portion and today in the morning he ate a small amount and he is walking a little distance. It seems that he is a little better. Thank you for your advice and yes we are monitoring him and keeping him in our care. Thank you
Add a comment to snowie's experience
Was this experience helpful?
Chloe
Calico
16 Years
0 found helpful
Hello,
My 16 year old cat, Chloe, has been diagnosed with end stage liver failure and early renal failure. This has all happened within the past 3 weeks. I was wondering if there is a general time frame in which (not to sound uncaring or hard-hearted) in which liver failure usually causes death when untreated. We are not really sure why she has gone into liver failure. We noticed her weight loss after she had lost a pretty substantial amount of weight (for her, probably 3-5 lbs, and I know that is alot but cats tend to hide when they are sick pretty well and she also has a very long coat). We took her and our other cat (who also had a long coat but tended to run on the skinny side all of his life (19 years) to the vet and they ran blood work and determined that she is in acute liver failure with early signs of renal failure. I am doing the best I can to try and give her the best possible time she has left (homemade bone broth from pasture raised organic chickens, making the areas that she spends the most time in warm and comfortable, moving food and water to those areas, and also a make shift litter box so she doesn't have to go as far to where the normal box is kept). My vet says that she is not in any pain with liver failure but she is so weak and sunken in. I have read that seizures can come along with renal failure as the toxins build up in their bodies and I just don't want her to suffer or be in any kind of pain or anxiety. I just want to do the best I can for her, for the time that she has left. I have been trying to figure out just how much time that might be. Any help and suggestions for care and "compassionate care" (I don't like the term PTS but I'm also very aware of where we are headed) is greatly appreciated.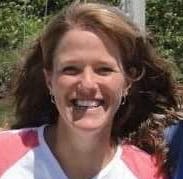 1608
Recommendations
I'm so sorry that that is happening to Chloe. I wish that I had better news, but with liver and kidney failure, time is probably short. It is difficult for me to assess her quality of life without seeing her, but if she is still eating and relatively comfortable, you may have a little time left. Normally with both of those diseases, appetite is one of the first things to go. It would be a good idea to discuss her quality of life with your veterinarian, as they have seen her, and can help guide you as to whether she is comfortable, or when she is suffering. I am sorry, again, that this is happening to her.
Add a comment to Chloe's experience
Was this experience helpful?
Link
Maine Coon
2 Years
0 found helpful
Medication Used
Clavamox antibiotic- oral
My two year old cat was diagnosed with liver problems. It's been about 2 months now. I only have seen him get better but moving around now and trying to play with his toy. He had been on lots of meds and had a feeding tub in his neck now for about a month. I don't now what else to do to make him want to eat on his own. I have tried baby food, cooked chicken, cant kitten food and canned a/d food that vet gave me. He is donning inn his own and will go smell the food but will not eat it. What can i do for him? I'm starting to worry he will have a feeding tube for a long long time. And about two days ago he is starting to get distant again. What can i do for him.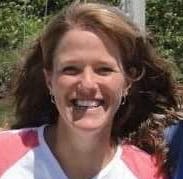 1608
Recommendations
Link may need to have his blood values rechecked to make sure that his liver disease is resolving and that things are getting better. It can be challenging to get a cat to start eating again when they have a feeding tube, as they usually really aren't hungry since we are feeding them. If his bloodwork is better, and he is otherwise healthy when seen by your veterinarian, you can start to increase the amount of times between feedings to try and create times when he is hungry. Your veterinarian can guide you through that in more detail, as they can examine him and know more about his physical condition.
Add a comment to Link's experience
Was this experience helpful?
Tiger
tabby
2 Years
0 found helpful
My cat was a baby ferral when I got him. He is 2 now. No shots yet. He was sick with infection from a cat bite. Hes on antibiotics and is really strong now. Vet says he may have liver problems due to yellowing skin and gums. He was rechecked and his gums are whitish not yellow.
How much will it cost me to neuter him, immunizations, blood work and hospitalization.
I love my cat but I am low income now.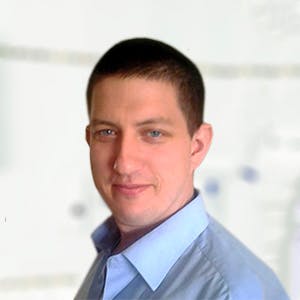 3318
Recommendations
Without knowing where you live (country, state, city etc…) it is difficult to say what a possible price for neutering, vaccinations and blood tests would cost. Neutering may cost $300 or more but some cities have organisations which may neuter cats for $25 (see first link below for an example), vaccinations may cost $100-$150 and blood tests may cost $200 or more; it would be best to contact a local Veterinarian for a ballpark over the phone or a charity clinic like the one in the first link below. Regards Dr Callum Turner DVM www.helpinghandsvetva.com/procedures-pricing/ www.businessinsider.com/how-much-it-actually-costs-to-own-a-cat-2015-8
Add a comment to Tiger's experience
Was this experience helpful?
MINTY
SHORT HAIRED CAT
12 Years
0 found helpful
hi my cat is 12 years old he suddenly lost a lot of weight, so I took him to the vet, who told me he has liver failure, and Cancer, the cancer is quite advanced and as such he felt that the chances of him surviving any kind of operation would be very slim, He has given me steroids which I have to give him everyday how long do you think he is likely to live, he is eating a small amount frequently the vet did assure me that at the moment he is in no discomfort but obviously I dont want him to suffer any longer than he should, I know I will need to put him to sleep but how long should I waite, Obviously he is a very loved family member, and we are all very devastated.
thank you for any advice you may be able to give.
April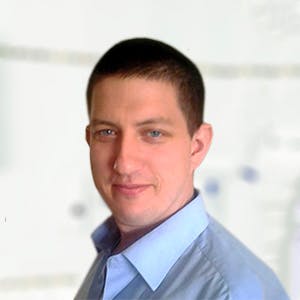 3318
Recommendations
Liver failure and cancer is not easy to predict without performing an examination and I am unable to give you an indication of life expectancy due to the many variables involved, your Veterinarian would be in the best idea but then it would still be a wide ballpark. You should take each day as it comes and ensure that Minty is kept comfortable, keep an eye on him and look out for signs of pain, discomfort or any other symptoms. When the time comes, you'll know. Regards Dr Callum Turner DVM
Add a comment to MINTY's experience
Was this experience helpful?
Toby
Domestic short
13 Years
0 found helpful
Has Symptoms
Jaundice, liver lvls, wght loss
My DSH is a senior, at least 13, but perhaps more like 15 or 16 since it was ultimately a guess. I used to work at a vet hospital for several years and had hoped he might be a little older before seeing a decline. In any case, he had elevated liver values when we did bloodwork prior to a scheduled dental cleaning about a year ago. They were not so elevated as to leap immediately into every diagnosis/treatment option that is out there, especially since I am on a budget. At the time we tested his thyroid, since sometimes that can evbe associated. Those values were normal, and I honestly feel guilty now, but his eating and weight were good and so was his activity, so I waited before pursuing further diagnosis. In about February or March of this year when we went for his annual, his liver values were extremely elevated from the last test and the vet realized how jaundiced he had become. He is a white and strawberry cat and she told me how difficult it is to tell with his coloring but I can't help burr be sad that I didn't see ir earlier. We started him on denamarin after that visit because I didn't feel like a biopsy was the right next step when there could be potential blood clotting issues and couldn't afford the ultrasound. He has seem to do well until only the last day or two. Now some of his habits have changed suddenly. He is hiding a lot and crying at the front door. Just today though, I found a food that he really seems to enjoy and I was hoping that that would perk him up a little bit. And I also got pedialyte to be sure they he is staying well hydrated. I guess my ultimate question is this - I understand he is very close to his end of life but I just wanna do everything I can to make him comfortable and happy. I know it wont cure him but I am also wondering if making sure that he has better nutrition can even make him more comfortable now. Is it hopeless thinking those changes might make even a couple of days happier and more comfortable?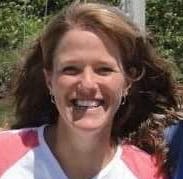 1608
Recommendations
Liver disease in cats is very difficult to treat, and one of the hardest parts is getting them to eat enough when they don't feel good. Some cats benefit from a feeding tube if the chances for recovery are good, but at Toby's age, I would be concerned that his chances for recovery are poor and I'm not sure that I would put him through extraordinary measures. At this point, it seems making sure that he is comfortable and has a good quality of life is very important, and anything that he will eat is better than not eating. I am sorry that that is happening to him.
Add a comment to Toby's experience
Was this experience helpful?