What is Bone Infection?
Bone infections occur when a bacterial or fungal infection occurs in the bone or bone marrow, referred to as osteomyelitis. This can happen directly in the bone after a fracture or surgical event, or it can be spread to the bone by the bloodstream from an infection in another part of the body. The infection causes inflammation of the bone and surrounding tissues. Your pet might not show any sign of bone infection for some time before symptoms occur, making it likely for the infection to be severe by the time it is diagnosed. If you believe your cat may have a bone infection, seek veterinary assistance immediately. Medical treatment will be required to get rid of the infection, and the sooner treatment begins the better the result for your pet. In some cases, bone infections will require surgery or amputation to treat. Treatments may require several weeks of hospitalization.
Symptoms of Bone Infection in Cats
A bone infection can cause a variety of symptoms in your cat, the most common being lameness or favoring of a limb, apathetic behavior or listlessness, and fever. In cases which the infection has spread to the bone or bone marrow from another part of the body, your pet may exhibit other localized symptoms related to the infection. It is also possible for your cat to have general symptoms of infection like breathing difficulty, runny nose or eyes, fever, or vomiting and diarrhea.
Symptoms Include:
Lameness
Fever
Lethargy
Weakness
Apathy or depression
Ulcers or lesions
Limb pain
Stiffness or arthritis
Reluctance to use the limb
Wasting or pulling back of muscles
Limb swelling
Joint swelling
Lack of appetite and anorexia
Pus or oozing from wound site or soft tissues
Types
Bone infection can be caused by an acute or sudden, short-term infection or by a chronic, long-term condition. Types of bone infection include:
Bacterial infections
Fungal infections
Causes of Bone Infection in Cats
A bone or bone marrow infection is most commonly caused by bacteria or fungus that has entered the body through normal means of transmission like ingestion, exposure to other sick animals, or through a wound. Once the germs are in your cat's system, they can be transported through the blood to infect other parts of the body, including the bones. The infection gets into the bone and marrow, causing inflammation and pain, resulting in your cat's symptoms.
Some common causes that lead to bone infection include:
Injuries – from fracture, trauma, or bites and claw wounds
Post-surgery or implant
Soft tissue infection
Dental infection
Other infections
Diagnosis of Bone Infection in Cats
Your veterinarian will use a combination of techniques to verify that bone infection is causing your cat's issues. Be prepared to discuss your pet's medical history and any symptoms you've observed in detail. This will help identify risk factors, like recent wounds, other infections, or chronic conditions, which point to a bone infection. A physical examination will be completed, and your veterinarian may require X-ray or other imaging to pinpoint the location and severity of the infection. A variety of diagnostic tests will also be required to identify the source of the infection so an appropriate treatment plan can be created. Blood and urine analysis will occur, and veterinary staff may also take samples of any pus or drainage. Bone marrow aspiration or a bone biopsy may be required to identify the infection source if other methods are not successful.
Treatment of Bone Infection in Cats
Treatment methods will vary depending on several factors, including if the infection is acute or chronic, its location, its severity, and the type of organism causing it. If your cat's bone infection is secondary to another infection or a wound then additional treatments will be required to manage that condition. Your veterinarian may begin some treatments, like antibiotics, even before the exact organism causing the infection has been identified. Common treatments for bone infection include:
Antibiotics: In bacterial infections, antibiotics will be administered to destroy the bacteria and allow the immune system to focus on healing. Antibiotic treatments may continue for several weeks to resolve the issue. Bone infections are often slow to heal, and resistant bacteria make it even more difficult. Your pet may be given more than one type of antibiotic during the course of their treatment.
Debridement: Draining, flushing, and removing dead tissue will be required to help rid your cat's body of infection and speed the healing process. This may require surgical intervention if there is no other way to open the affected area. This is a routine process with a low risk to your pet.
Analgesics: Used to reduce and control pain and inflammation, these drugs will be used to make your cat comfortable while undergoing other treatment. Your veterinarian will choose the appropriate dose for your pet to reduce risk.
Surgery or Amputation: If damage is severe, surgical methods might be required to control the issue and repair damage. In cases where there is a large amount of bone loss and tissue damage, amputation of the affected limb may be the safest and surest course of action.
Intravenous (IV) Fluids: Symptoms like lack of appetite and lethargy can lead to additional health concerns. IV fluids are a routine way to help maintain hydration and can also be used to provide medication and nutrients to your pet during treatment.
Recovery of Bone Infection in Cats
Your pet's prognosis will be dependent on numerous factors. If treatment is successful, your pet will need additional support after they return home. Immobilization of the affected limb may be required for a short period, and restricted movement will be necessary for several weeks. Make sure your cat has a safe, comfortable place to rest and recuperate. Place food, water, and their litter box in close proximity so they don't have to go far to get what they need. In some cases, your pet may need caged to reduce movement. Follow all your veterinarian's instructions, being sure to finish the full course of antibiotics and return for any required follow-up visits. Nutrition also plays an important role in healing so ensure your pet has access to healthy food.
If your cat required an amputation to treat their bone infection, you will need to provide extra support until they have adjusted to their new limitations. Avoid lifestyle changes while your pet adapts. Most animals are able to learn to function with a missing limb fairly quickly. Ensure that the amputation site and any surgical incisions are properly cleaned and cared for. Return your pet to the veterinarian immediately if you see any signs of infection such as spreading redness, pus or oozing, or a foul smell.
Bone Infection Questions and Advice from Veterinary Professionals
Spot
domestic short hair
17 Years
0 found helpful
Has Symptoms
Pain, swelling, drooling, anorexia
I have a 17 yr old cat diagnosed jaw osteomyelitis or cancer following 2 teeth textractions. After a 2nd surgery to remove the infected tissue, the cat has been sent home with onle 14 day antirobe antibiotic. No antibiotic has been given before/after surgery. They also told me they weren't able to close the incision completely and that his vital signs were low during surgery. The surgery and the follow-up were completely sloppy. The doctors didn't even bother to call me back when I asked to talk to them and ask more details.
The kitty is in tremendous pain I believe and not eating. I need to ake a decision if I submit him to more torture - i.e. take him to the emergency and have him under IV fluids and feeding tube in order to try healing the infection or stop his agony. Thank you.
Add a comment to Spot's experience
Was this experience helpful?
Binks
tabby
8 Years
0 found helpful
Bone cancer /infection

After x-rays vet told us it was cancer and after some second opinions now leaning toward bone infection, but I'm afraid it's being left in fear it might be the worst though his lump has reduced in size, he's eating fine and and now weight baring
Add a comment to Binks's experience
Was this experience helpful?
Bailey
Feline
7 Years
1 found helpful
I recently took my baby (7 yr old short hair tabby) to my vet to have him checked out for what appeared to be a bone that had grown like a knuckle on the side of his front left leg. I thought that bc cats jump so high maybe he fell wrong and dislocated it and it just grew that way. He's been very playful, eating and drinking fine. Doesn't bother him when he walks and he lets me touch it without showing any signs of pain. My vet was perplexed by this also. Vet did an X-ray to see if it was maybe a broken bone. He was worried by what he saw as it appears to be a growth on his bone in two places. He sent it to a radiologist for review. Radiologist report came in yesterday and they are stating The "lesion is highly concerning for a malignant primary bone neoplasm. it could be osteomyelitis but not likely. He then said that bc he is not in pain or lame it could also be remodeling due to trauma or inflammation; however these diagnoses rarely appear this aggressive"

I have been a mess over the initial suggested reason by radiologist. My vet recommended a biopsy and I scheduled it ASAP for this coming Tuesday. I was reading in your blog and contrary to the radiology report it lt looks like the bone infection 'can be very aggressive'!?

He had a uti last year that he was treated for and recovered but I'm wondering if maybe it's a bacterial bone infection????
I also saw (as I was reading more on this) that bone infections are commonly confused w bone cancer on xrays?

My vet says bone cancer in cats is extremely rare, we are perplexed at the fact that it doesn't seem to hurt him,, which is why i am holding on to the hope that it is NOT bone cancer. The fact that he is acting fine , eating fine etc make me feel in my gut that it's not.

I guess I just wanted to run the radiologist results by you to ease my mind until the biopsy comes back in knowing that bone infections can in fact be aggressive and be confused w bone cancer.
I am hopeful that if it is infection it can be treated with heavy course of antibiotics.
Iv had had exactly the same problems had a break down for nearly a week when they diagnosed him with bone cancer , 3 weeks past since his XRay and now they are leaning more towards infection and we are also holding off the biopsy to await to see how he responds

I feel silly as he was pretty sure at the time when showing us XRays and now we just have our fingers crossed hope you guys have had good news in the fur babys
Thank you so much Sarah, I so greatly appreciate your comments. I've been a nervous wreck. Bailey had his biopsy Tuesday and we are waiting in his results. The lack of symptoms is what gives my vet and I hope that it's nothing more than the infection or a simple benign growth that's harmless. Good luck w ur little Oscar, do keep me posted on how he does.
Hi Bailey's owner. So sorry to hear about your scary experience. I am going through very similar circumstances with my 8 mos old baby Oscar and I wanted to reassure you what I have been told and read. Bone cancer and osteomyelitis are nearly indistinguishable on imaging. I was told by 2 vets that they make an educated guess based on the age of the patient. The older the patient, the more likely the cancer, and the younger, vice versa. I was also told that bone cancer is more common in ages 8-11. So I am optimistic, like you, that Bailey is dealing with a bacterial caused bone infection. These can also be 'very aggressive' in presentation. It sounds especially likely in Bailey's case that it might have been related to the same bacteria that caused the UTI. After my consults for Oscar, I have decided to hold off on biopsy for now, since it is so invasive, in the hopes that he will respond to the antibiotic therapy. Best wishes for a speedy recovery for Bailey!
Add a comment to Bailey's experience
Was this experience helpful?
Tibs
domestic short hair
9 Years
0 found helpful
My orange tabby cat Tibs is about 9.5 years old and we only adopted him 12 weeks ago, when his previous owner moved away. In early June (nearly 5 months ago) he underwent a right upper canine extraction and was treated with antibiotics at the time. Per the previous owner he's been healthy except for a diagnosis around age 2 of cystitis (FUS?) and has been on Purina Pro Plan Focus urinary tract formula. He is an indoor/outdoor cat, normally very healthy, lean with no skin issues, only an occasional left runny eye (not purulent). In the past week I noticed some unusual behavior of flinching when his right leg was petted, and one morning he hissed as if in pain when put down after being carried. 3 days ago he hissed when picked up from a patio chair to be brought inside for the night, and then was yowling and hissing and limping severely, then hiding behind the sofa. We took him to the ER, the vet examined him, noted a bony swelling on the inner right knee (approx 3-4 cm in diameter) with a suggestion of osteosarcoma, even though it is rare in cats. The ER vet provided 6 syringes of buprenorphine, after we opted to see our local vet in the morning for exam, Xrays, and labs. Here's what the neighborhood vet told us in an email: "The lab work was unremarkable and is attached. The radiograph review was interesting. The radiologists did not see bone destruction that is usually seen with osteosarcoma (bone cancer). The lesion shows bone production which can be associated with more benign or non-malignant processes (subperiosteal hematoma secondary to trauma or synovial osteochondromata). They highly recommend biopsy prior to considering amputation. Neither vet suggested osteomyelitis as a rule-out, but when I suggested it, citing his tooth extraction 5 mos ago, the local vet agreed it could be one possibility. We got more buprenorphine and also NSAID Onsior 6 mg, a 3 day supply, and recommended to f/u with a surgical consult. We're just trying to keep him comfortable in the house over the weekend. But I'm thinking of suggesting a course of antibiotics, to see if the swelling and pain diminishes, which may be more confirming of osteomyelitis, prior to doing an invasive and expensive biopsy. We've already spent nearly $1000. He has no other symptoms, his labs look good, and is eating well. What do you think?
Add a comment to Tibs's experience
Was this experience helpful?
Peanut
Male
2 Days
0 found helpful
Medication Used
Clindamycin Hydrochloride
My cat is 2 almost 3 years old he started limping around for about a week and a half took him to the vet they said he might of pulled a muscle 2 weeks went by he was is limping took him to a different vet they said he had a cancer tumor . I wanted to get a another opinion so I went back to the first vet will y'all there x rays and there saying they think it's bone infection
Add a comment to Peanut's experience
Was this experience helpful?
Gigi
Burmese
11 Years
0 found helpful
My cat is diabetic and had nail problems as the nail was going inside the pads I took her to the vet they removed the nails but the back one they told me damaged her pad they gave me nothing to put on it told me it would heal 2 weeks later it started to bleed I wrapped it up called them they tell me put a baby sock on it with tape ok did it it got worse
Took her to another vet that made sense to me she cleaned it wrapped it sent me home with antibiotics creme and pain meds 2 weeks it stopped bleeding and looked good but a week later the toe in the center was swollen called her went in and she said the bone was deteriorating and it might need amputation I was mortified
She said she has to cut the 2 toes send them out for a culture to see what antibiotics to use for the bacteria the first one she said was not healing it is this right or not I am so confused is this necessary my cat is 11
Add a comment to Gigi's experience
Was this experience helpful?
Gus
Dlh
8 Weeks
2 found helpful
My daughter found a very small kitten limping along the side of a highway. He has an open wound on top of his back foot and was very skinny. She took him to a vet right away and was started on Clavamox. He returned to the vet a few days later for culture as the infection was moving up his leg. The culture showed a form of MRSA and started on a different antibiotic, sulfamet-tmp. He has been on this for 10 days, also soaking twice daily in chlorahexadine solution and ssd cream. The wounds are still weeping and now has a very swollen hock. Another X-ray taken today has the vet concerned the infection may be in the bone! He is eating very well and has put on over 1 lb in 3 weeks! He's playful and very curious but we are concerned the infection may not be responding to this antibiotic? Any advice would be welcome as we love this little guy already!
Thank you!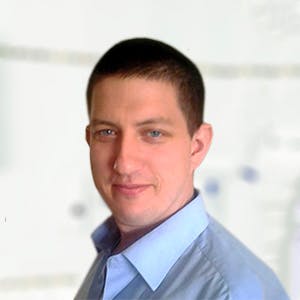 3320
Recommendations
It can take time for signs of improvement in cases of MRSA and bone infections can be quite severe, if the culture and sensitivity showed sulfamethoxazole and trimethoprim to be effective in vitro then it would be the best course of action. It is a case of monitoring for improvement, but in some cases amputation may be indicated. Regards Dr Callum Turner DVM
Add a comment to Gus's experience
Was this experience helpful?
Gus
Domestic long hair
12 Weeks
0 found helpful
Has Symptoms
Swelling, painful front leg
My kitten Gus, recently had his hind leg amputated due to severe infection that didn't respond to numerous antibiotics, despite culture and sensitivity results. He was doing great the first week and suddenly had a swollen right leg, painful and fever. The vet drained half a CC of pus from around the joint and sent it for culture. We restarted Rifampin and pain meds. The culture showed "no growth" but she suggested continuing the medication for another 2 days. The leg continues to look great, no swelling or pain. Now the right front leg is swelling and painful since last night. He's not as playful today but is eating very well. I am at a loss as to what is happening. The vet is closed today but we are having his sutures removed tomorrow and can't wait to see her. Do you have any ideas what this is?
Add a comment to Gus's experience
Was this experience helpful?
Pumpkin
Cat
9 Years
0 found helpful
My female grey calico was just to our local vet on Friday for dental problems. She has had an infected tooth for approximately 3 weeks. She refuses to let me look in her mouth. I looked briefly a week and a half ago and saw nothing. I took her to the vet Friday and she has an infected tooth. She weighs 13.6 pounds. They gave her Clindamycin drops 2ml every 12 hours. I started the medication Saturday at 4am. She had a dose Saturday at 4pm and again Sunday 4am. I got home today and notice that she is extremely stiff in her hip area. She usually jumps very high very easily. She couldn't even make it up onto our couch. She got into our window and I went to check on her, she was trembling. I assume it is from pain but do not know for sure. I gently picked her up and placed her in her usual sleeping box that has a blanket in it and she quit trembling. My question is, is this stiffness a side effect of the medication or is it possible that her tooth infection has spread? She was fine all day Saturday. Our local vet is closed on Sundays. If it is a medication issue I don't want to keep giving it to her.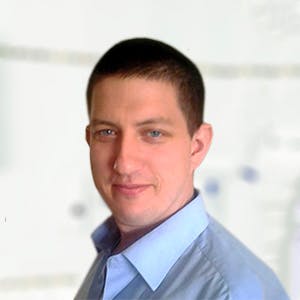 3320
Recommendations
Typically side effects of clindamycin drops are gastrointestinal symptoms like vomiting and diarrhoea which may cause some abdominal pain but shouldn't cause any hind limb issues preventing Pumpkin from jumping on a sofa. Continue with the treatment for the time being and monitor her for any improvement as well as keeping her rested in her box. If there is no improvement by Monday morning, pop into your Veterinarian for a check up. Regards Dr Callum Turner DVM
Add a comment to Pumpkin's experience
Was this experience helpful?
Penny
DOMESTIC
14 Months
0 found helpful
Has Symptoms
Left foot lameness/favoritism
I just adopted a cat a little over a year old. She is lame on one foot, positive for feline leukemia and has several healing wounds. One vet said her foot was due to a healing fracture and didn't want to rebreak it. My vet said it could be septic arthritis or a bone fungus. I am having the X-rays sent off for another opinion. Her left eye waters regularly and she sneezes (I do have a cockatoo and she's only been in my house one week) I have the X-rays on my phone and I can upload them. Can you please take a look and see what you think? Also can my new cat infect my dogs or birds?!? My vet said no but I need to make sure I'm not endangering my entire house!!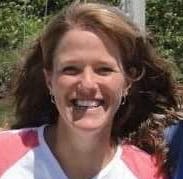 1611
Recommendations
Without examining Penny, I"m not sure that I can comment on what might be going on with her, but having the x-rays sent off for a second opinion is a good idea. They should be able to distinguish between a resolving fracture or a bone infection. It may be a wait and see situation, and recheck x-rays in a few weeks to compare whether it is healing or not, as well. Any viral problems that she has with her watering eye and sneezing will not affect your dogs or birds. I hope that she recovers well and has a good life with you, she sounds like she has had a rough start!
Add a comment to Penny's experience
Was this experience helpful?
Silver
Blue Russian
18 Years
0 found helpful
Has Symptoms
Lump / mass on his cheekbone
My cat Silver was diagnosed with a infection that wore on the bone he had blood work showed he has a mass the xray showed he had a infection that wore on the bone the biopsy showed no cancer cells that got sent off for further testing that was inconclusive he had a xray on his upper teeth only that showed that there's no longer a infection his 3 Rd eye is mostly down but he still has the lump / mass on his left cheekbone that usually keeps getting bigger when he finishes complete doses of antibiotics . I'm waiting for the test results from the glass slide that gathered some of the stuff that was coming from his left eye & I'm waiting for the other test from the aspiration test results . Please HELP UGH IVE BEEN WAITING TO FINALLY FIND OUT WHAT'S WRONG WITH HIM AFTER ABOUT SPENDING $1200.00 IN ABOUT TWO MONTHS I CAN'T TAKE THE WAITING FOR A ANSWER FINALLY UGH !!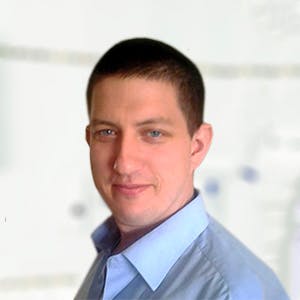 3320
Recommendations
I understand your frustration but without examining Silver, reviewing histopathology and other tests etc… I cannot say what the cause is or offer a practical plan for treatment. It is a case of waiting for the test results to come in and if necessary consult with a tele-medicine company like PetRays to offer a Specialist second opinion. Regards Dr Callum Turner DVM www.petrays.com
Add a comment to Silver's experience
Was this experience helpful?
Wolverine
Cat
9 Months
0 found helpful
Has Symptoms
pain when touched on bite mark
My cat got bitten by another on his tail and unfortuntaly it's taking months and months to heal. We've just started him on a new antibiotic today and I'm cleaning it with a diluted solution of hibscrub. Is there anything else you would reccoommned to help with healing?
He's still got full movement of his whole tail, and there's no pain apart form the section where the bite is. There's still a scab where the bite was a and still a little bit of swelling.
He's also absolutely fine in himself and running around as normal!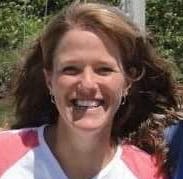 1611
Recommendations
Thank you for your email. I'm sorry that that is happening to Wolverine. I'm not sure what medications or antibiotics he has been on, but bite wounds can be quite nasty. If your veterinarian has started him on a new antibiotic, and it helps, then you are okay. If it still isn't resolving, you have a couple of options - your veterinarian can culture the bite wound and find a more more targetted antibiotic approach, or, depending on where the bite wound is, amputation may be an option. You can discuss those options more with your veterinarian if needed, as they can examine him and determine the best course of action. I hope that all goes well for him.
Add a comment to Wolverine's experience
Was this experience helpful?
Cinnamon
mixed
8 Years
0 found helpful
My cat has osteomyelitis of the jaw. Doctor is saying the culture showed Pasteurella and wants to put the cat on long-term antibiotics. Currently on Zeniquin, but also wants to add another antibiotic as well. He is saying she could be on them for months. Is that normal? Shouldn't one antibiotic be enough if the Pasteurella is susceptible to it?? They have checked to rule out cancer as well, and that was all clear.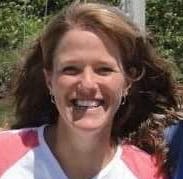 1611
Recommendations
Thank you for your question. Osteomyelitis can be a very aggressive infection, and your veterinarian treating it with multiple antibiotics. If they are able to get it under control with two long term antibiotics, that would be fortunate. It sounds like your veterinarian has things well under control. I hope that cinnamon is okay!
Add a comment to Cinnamon's experience
Was this experience helpful?
Tigger
dsh
13 Years
0 found helpful
Has Symptoms
Mouth discomfort and swelling
My cat probably has osteomyelitis of the jaw. What is the prognosis? How common is a fungal cause compared to a bacterial cause? Local vet seems unsure about whether it could be cancer or Osteomyelitis.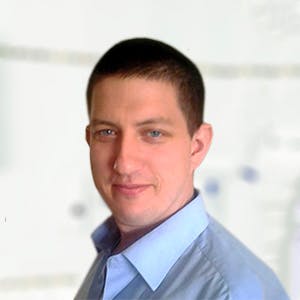 3320
Recommendations
Osteomyelitis and some bone cancers can look similar on x-ray making diagnosis difficult, a bone biopsy is the best course of action to make a prognosis. Fungal infection is a bit more common than bacterial causes of osteomyelitis but depends on the literature read; broad spectrum treatment with antibiotics and antifungal medications are given until a bone biopsy comes back. Regards Dr Callum Turner DVM
Add a comment to Tigger's experience
Was this experience helpful?
Cruzer
domestic short hair
16 Years
0 found helpful
My 16 year old cat had dental work 2 months ago and had a couple of teeth removed, including one which fractured during extraction. He took a couple of weeks for him to recover, but now has is experiencing such severe jaw pain that he swats his mouth when trying to eat even watered down canned food. We have tried many remedies, with no success. My vet has offered a "last suggestion" of putting him on Clindamycin to treat a possible deep bone infection. She was reluctant however, as he also has Kidney and Liver disease. My question is...should I take a chance putting him on a heavy duty antibiotic to cure a possible infection, or am would I just be making him sicker and more uncomfortable with the added side effects of this antibiotic? He currently receives sub-q fluids 2X a week, Azodyl, and buprophrine for the pain.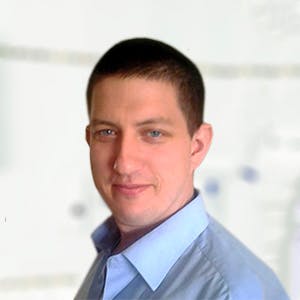 3320
Recommendations
If there is an infection, it should be addressed especially since it is causing a problem with Cruzer's eating (even wet food); given the situation I would suggest treating the infection to see if there is any improvement in his eating habits. This decision is yours and should be made under the guidance of your Veterinarian, I haven't examined Cruzer so it is hard to comment. Regards Dr Callum Turner DVM
Add a comment to Cruzer's experience
Was this experience helpful?
Boo
domestic short hair
13 Years
0 found helpful
Boo has a fractured tooth and swelling in the upper jaw, so we went to the vet and he has been on antibiotics for 2 weeks now. The swelling feels hard to the touch and is showing no signs of improvement. We thought it was a bone infection from the fractured tooth, but I am worried it is something worse.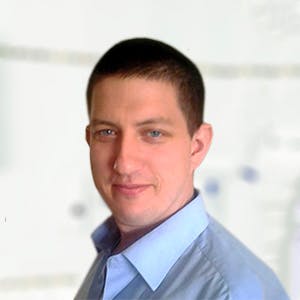 3320
Recommendations
If there is exposure of the internal dentine then it would be extremely painful. If you are not seeing any improvement, visit your Veterinarian again as in a cat Boo's age certain conditions can take longer to heal and may cause other complications. Without examining Boo I cannot suggest a change in treatment. Regards Dr Callum Turner DVM
Add a comment to Boo's experience
Was this experience helpful?
Earl
domestic short hair
6 Years
0 found helpful
My cat has been sitting with his right hind leg sticking out to the front. The knee is swollen but not sure what happen because he doesn't show signs of pain or limping. Why is it swollen?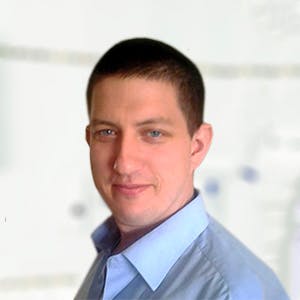 3320
Recommendations
Swelling of the knee would prevent Earl from bending the knee normally leaving it sticking out straight. The swelling may be due to infection (from a bite for example), trauma (sprain, ligament rupture) or dislocated patella. You should visit your Veterinarian to determine the actual cause and prescribe treatment as treatment is different for each problem. Regards Dr Callum Turner DVM
Add a comment to Earl 's experience
Was this experience helpful?
Jayson Joseph (JayJoes)
Long Haired Gray
5 Years
My baby didn't make it. I wanted to share my experience with you, so you can get your furry loved ones the help they need. My cat was around 5 when he fell sick. He's only and outdoor cat he came on the porch often though too. He started with a lesion on his leg, where his elbow would be. I treated it with gauze, ointments etc. Then he began losing his ability to walk. He no longer could move and If I would move him he would hallow out in pain. The lesion on his leg began oozing out (what seemed to me) gallons of pus. JayJoes could no longer open his mouth. I would hold him. Sleep next to him. He lost control of his bladder. And soon passed away. I miss my baby so much. DON'T LET THIS HAPPEN TO YOUR 4 LEGGED FRIENDS. Rip//Baby Jayson Joseph😢💕