What is Low Blood Potassium?
Low blood potassium is a medical condition commonly referred to by veterinarians as hypokalemia. It occurs when the levels of potassium in the cat's blood drop below an acceptable level. Potassium is a necessary electrolyte found in the blood that is required for the normal function of muscles and bodily systems. Hypokalemia can occur in cats that are sick or suffering from fluid loss due to vomiting or diarrhea. In mild to moderate cases that are related to other illnesses, low blood potassium may not be a concern. In moderate or more severe cases, low blood potassium results in extreme muscle weakness and can make walking or holding up the weight of the head difficult. When hypokalemia presents in more severe cases, it has the potential to cause muscle paralysis, which can affect the lungs and heart. Its potential to disrupt proper respiratory and cardiac function can be life-threatening and requires immediate medical attention.
Symptoms of Low Blood Potassium in Cats
A cat with low blood potassium may not present any symptoms unless the potassium levels are extremely low or the condition has been ongoing for a prolonged period. The most common symptoms associated with low levels of potassium are weakness and an inability to hold the head up, resulting in a drooped head or irregularly bent neck. Depending on the underlying cause of the decrease in potassium, other symptoms may be observed.
Symptoms include:
Lethargy
Lack of appetite
Vomiting
Diarrhea
Weight loss or loss of muscle mass
Pain and associated vocalizations
Moderate to extreme weakness
Difficulty getting up or walking
Inability to support head weight
Trouble breathing
Muscle paralysis
Respiratory failure
Nervous disorders and depression
Heartbeat irregularities
Cardiac arrest
Poor growth
Poor coat quality
Increased drinking and urination
Causes of Low Blood Potassium in Cats
Loss of blood potassium most commonly occurs from one of three presentations. Either the cat has increased excretion of potassium, suffers from inadequate intake, or potassium is being redistributed within their body. These presentations can be a result of a variety of causes. Common causes of low blood potassium in cats include:
Chronic kidney disease
Excessive or prolonged vomiting or diarrhea
Diabetes and related conditions, including ketoacidosis and administered insulin or glucose
Severe lack of potassium in diet
Administration of intravenous fluids that either lack potassium or increase urination
Severe or prolonged anorexia or malnutrition
Certain medications
Metabolic diseases and disorders, including hyperthyroidism or alkalosis
Some types of cancer, including aldosterone-secreting tumors
Barium poisoning
Intestinal obstruction
Strong emotional responses like stress and anxiety
Diagnosis of Low Blood Potassium in Cats
Your veterinarian will determine if the cat's blood potassium levels are within normal range by drawing blood and using standard laboratory testing methods. Your pet's blood sample will be analyzed for a complete blood count, biochemistry panel, and electrolyte panel. In conjunction with the blood test, your veterinarian will require a complete medical history of your cat and information on any symptoms you have observed or conditions that might have affected the animal's electrolyte balance. Be prepared to discuss any medications, medical treatments, and the cat's regular diet. A routine physical examination will also likely be conducted. If your pet's blood potassium levels are determined to be low, additional testing may be needed to determine the underlying cause of the condition, unless the cause is an obvious one. Urine or fecal samples may be analyzed. Veterinary staff may also use x-rays or other imaging techniques to determine the cause of your pet's electrolyte imbalance.
Treatment of Low Blood Potassium in Cats
Treatment methods may vary depending on the underlying cause of low potassium in the blood. In severe cases, hospitalization will be required while your pet is being treated. Hospitalization may be prolonged as it is important for your pet to be supported until muscle weakness is no longer a problem. This is due to the potential for respiratory or cardiac failure. Some treatment methods that are commonly used for low blood potassium include:
Potassium Supplementation
The primary goal of treatment for low blood potassium is to restore the potassium levels to a normal range. This is generally accomplished with supplementation. If your pet is well enough, oral supplements will be provided. Intravenous supplementation may be required in some cases. Your cat will require monitoring of blood potassium levels during the initial supplementation phase. The use of potassium supplements could be temporary but may require use on a long-term or permanent basis depending on the underlying cause of the condition. They are generally administered in smaller doses to lower the risk of cardiac disruption. More rapid delivery may be deemed necessary if your cat's condition is poor. Close monitoring of levels will also mitigate the associated risk.
Oxygen Therapy
Oxygen may be provided using tubing, a mask, or an oxygen cage. This is an important treatment for cats that are experiencing difficulty breathing. Oxygen therapy will be provided during hospitalization or while visiting the veterinarian. It carries a very low risk of side effects.
Intravenous (IV) Fluid Therapy
This treatment will only be prescribed if dehydration is an issue or intravenous potassium supplementation is required. Although IV fluids are considered a common and relatively low-risk treatment, the use of fluids that do not contain potassium could potentially worsen the condition. This treatment method is generally only used while the animal is hospitalized.
Recovery of Low Blood Potassium in Cats
Your cat's prognosis will depend greatly on the underlying condition that resulted in low blood potassium. With potassium supplementation, levels are usually restored to normal ranges fairly easily. In most cases, the cat's condition will improve rapidly once potassium levels in the blood are restored. Continued supplementation may be required, however. Be sure to follow all your veterinarian's instructions while your pet is recovering, including proper dosing of any medications and returning for requested follow-up visits. If long-term potassium supplementation is required, ensure you only use the prescribed amount and continue to monitor your cat closely for signs of low or high potassium levels. Your pet may require continued follow-up visits for a prolonged period in these cases.
Low Blood Potassium Questions and Advice from Veterinary Professionals
Striker
domestic short hair
18 Years
0 found helpful
Has Symptoms
Frequent urination muscle wasting
Dear Doctors, I brought my cat in today to be put to rest. He was 18 and had been suffering from CKD for the last 14 months. It started with more frequent urination and progressed to urinating outside the litter box throughout the house. He sometimes had blood in his urine as well. He was a very small cat to begin with and lost additional weight over these last 14 months. We had him examined multiple times over this period of time and the vet never offered him anything to help him with his CKD except pain medications and appetite stimulants to help stave of more weight loss.

He had been getting progressively weaker but still was up and roaming around the house and jumping up onto things. This past weekend he began to decline rapidly and stopped eating or drinking. Then all of a sudden he wasn't able to stand up and his head was drooping. He would try to stand up a couple times to greet me like he normally would when I would go over to give him attention but would fail.

This was the cue that he was ready pass on, and I also did not want him to suffer. However I cant help but wonder after reading this article if potassium supplementation could have helped him bounce back and given him an extension on life?

I would imagine the vet would have mentioned potassium supplements if they were warranted but then again I dont know.

My cat just seemed so sociable and wanting love up until a matter of hours so I beg to wonder if it was really his time and if I made the right choice given the information I had?
I too am at a loss for words... My cat was just 8 years old and she developed stress diabetes and anxiety because i had got an other cat home to stay for one month. That one month' price was my cat's life. I took her to the doctor who diagnosed she has sugar and is super stressed. I started giving insulin twice a day. Her potassium level had started dropping suddenly and the doctor gave me supplement rich can food and said to give her that in case her potassium level is low 2 hours after insulin. i tried everything. My cat slowly started to lose weight-on a daily basis; slowly stopped eating, drinking and her head and legs couldn't just take her own weight when she has her potassium level dipping down. And recently, a week before I lost her. was there someway I could have saved my cat? Though I didn't want my cat to be poked everyday - for insulin, for medicine, syringe feed few times out of force, and etc... But did i do anything wrong in not ushering her to the doctor again when the last one week she showed symptoms of low potassium?
My cat, who is small to begin with, wasn't eating or drinking much, and was sleeping a lot more. Her hindquarters were dragging and wobbly. She was fading. Took her to the vet who did a blood test and referred her to a cardiologist. The cardiologist found that she had an abnormality in her heart but not anything to be concerned about. He concluded it was a potassium deficiency so he prescribed a supplement paste-gel. Well, she started getting stronger and then got thirsty and then got hungry. She is now back to her old jumping and galloping routines. Is there something deeper? I don't know, but we are thankful for what we have.
As I am reading your comment the tears are rolling down my face. We had a cat that was also 18 and with the same personality as your cat. We loved her so much and we knew she loved us too. We got so much enjoyment and comfort from her. She to got sick suddenly. It was two weeks and she did not have a bowel movement. I thought she was just constapated. We took her to the Vet and after he examined her he said it wasn't constipation because he could feel her bowel was soft. He did blood work on her. Everything came back fine except her potassium level was very low. He gave her a potassium supplement for us to give her. I had to use a syringe to get her to swallow it, but at least I got it in her. She improved for about a week and even had a bowel movement. Then it started again. It had been another two weeks and she did not move her bowels, she stopped eating, couldn't get up....etc. we had to put her down. We went in with her while the vet put her to sleep. I held her little head in one hand while petting her with the other and kissing her head and telling her how much we loved her. So the supplement for the potassium did not help her in the long run, and like you, I still wonder if we could have saved her. But everyone said, "we did the right thing for our cat." Don,t second guess yourself because you did the right thing for your cat.
Add a comment to Striker's experience
Was this experience helpful?
Macy
tabby
2 Years
0 found helpful
I have a new cat that was once a ferral cat, they think she is about 2 and is a very petite cat I thought she was a kitten. I got her in October and now found out she has stomatitis and very bad teeth. I went in on Monday to get her spayed and her potassium levels were pretty low, they gave her fluids and they went even lower. They ended up not spaying her and giving her an iv which included potatssium and they went up. She is now on a paste supplement. She has normal bowl movements and they said based on her other readings in her blood panel they don't think its renal failure. I'm curious what would cause her levels to be low. She has been gaining weight since I got her and her fur is so much healthier. She is very friendly and loves attention so she isnt showing any signs up weakness. Could it be the Stomatits?
Add a comment to Macy's experience
Was this experience helpful?
Cali
Domestic shorthair
17 Years
0 found helpful
Medication Used
Mirtazapine 15mg/ml at .1 ml
Potassium Gluconate Gel 2 mL
Methimazole 3/4 of a 5mg tablet/day
My 17 year old cat Cali, previously diagnosed with hyperthyroid, stopped eating and was losing weight. Tried every cat food, human food and appetite stimulant but didn't seem to work. I took her into the ER and she ultimately saw an internist. Did a bunch of test and they they said she had early stage kidney disease but that wasn't the why she wasn't eating. Ultimately they did an endoscopy to check for irritable bowel syndrome and lymphoma (their two best guesses) and installed a feeding tube on Mon night. She was supposed to come home Tuesday (yesterday) but that morning they told me she had very low potassium (hypoalkemia) and they'd need to keep her 1-2 more days. They indicated they were trying to give her potassium via IV but had switched to an oral supplement since she was "intolerant of fluids". Since they weren't giving potassium via an IV I opted to take her home and do it myself, against the advice of the doctors. My cat has never done well outside of our home...travel, new places, new people, animals, etc. all stress her out to the point that she won't eat, drink or use the bathroom. I'd read that stress could cause hypoalkemia, and there was no indication of hypoalkemia before they did the procedure so I worried that being in the hospital was what was making her sick. I realize I'm not a doctor so I shouldn't be making diagnoses, but if she was going to die I didn't want it to be in the hospital. She's been home about 24 hrs and she has generally been much more alert (she was pretty comatose when I picked her up) albeit still very lethargic. She's taking food and meds well through the tube (18mL of food every 6 hours, no throwing up) but she's yet to use the bathroom. I called the hospital and they said if she doesn't pee by tonight to bring her back. I don't want to put her through that. I'm ok if she passes away as long as she's home and not in pain. Is there anything I can do to make sure she's comfortable that doesn't involve taking her back to the hospital? Appreciate any thoughts you might have.
Add a comment to Cali's experience
Was this experience helpful?
Lulu
Ragdoll cat
11 Years
0 found helpful
What should I be feeding my cat who has low blood potassium to increase the level of potassium. I was advised by the Vet in March that the potassium was low but not serious enough to treat. Lately she has been drinking a lot of water and urinating a lot more than usual. Not eating as much as usual and also sleeping more often.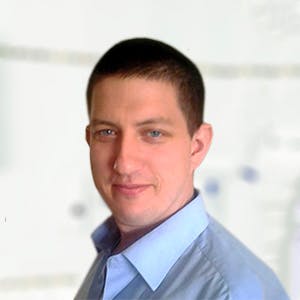 3320
Recommendations
Ideally, the underlying cause for a decrease in potassium levels should be determined and treated, if you're trying to supplement with potassium you're not addressing the main underlying condition. You should return to your Veterinarian to determine the underlying cause and to start treatment from there. Regards Dr Callum Turner DVM www.idexx.eu/globalassets/documents/parameters/8081-us-potassium-interpretive-summary.pdf
Add a comment to Lulu's experience
Was this experience helpful?
Mackica
DOMESTIC
5 Years
0 found helpful
Dear Doctors,
My cat had a problem with liver (fatty liver) and was treated with IV infusion and high protein food and the results were OK, but she suddenly developed severe anemia. It was also treated, although she was unable to get the transfusion. Now she recovers from anemia and all results are encouraging.
However, following the problems with the liver, we have experienced low level of potassium that could not be elevated by IV supplements and is constantly between 2.7 and 2.8mmol/l.

Any suggestion in the treatment you are able to provide is very welcome. Is it possible that there is a liver disfunction that causes low level of potassium and how could it be treated, how long will it last?
Thanking in advance,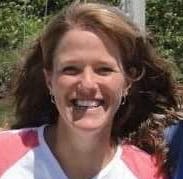 1611
Recommendations
Liver dysfunction does not tend to cause a decrease in potassium, general illness and anorexia can cause that problem. There are oral supplements that can be given, and your veterinarian can prescribe that for her. Without knowing the cause of her problems, I'm not sure how long it will last, but generally once things are improving, potassium should return to normal.
Add a comment to Mackica's experience
Was this experience helpful?
Max
Persian cross
10 Years
0 found helpful
My cat has lost weight over the last 3 mo nths he aldo had an abscess on his nose which had healed but after that he was really good for a week no w he's weak lethargic...eating well not puttung on weight hangs his head and looks unhappy....very skinny i suspect from my google searches hypokalemia or hyperkalemia as they.both have similar symptoms. I need to get him to the vet for tests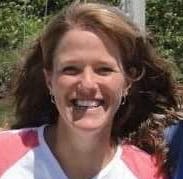 1611
Recommendations
I think that you do need to have some lab work done for Max, I agree. Cats can develop problems as they get older, including kidney disease or diabetes, both of which can be treatable if caught early. Your veterinarian will be able to examine him, run any tests necessary, and recommend any treatment that he may need. I hope that he is okay.
Add a comment to Max's experience
Was this experience helpful?
Papi
Mix
10 Years
1 found helpful
One of my cats has asthma and has received Flovent inhaler treatments for a few years now to keep his coughing under control. It mostly works, but now his potassium is low. He is 10 years old. Can Flovent cause low potassium? Also, his coughing has gotten worse since we have given him potassium supplements in his diet the last couple of weeks. Could the Flovent make his potassium low, and could the potassium supplements undo the good effects of the Flovent? Sorry for all the questions. It's a very confusing time. Thank you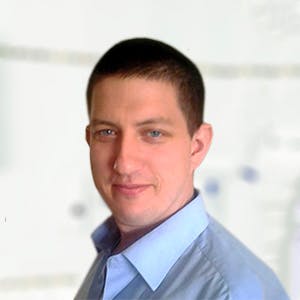 3320
Recommendations
Flovent (fluticasone propionate) has a known side effect in humans of causing hypokalemia (low blood potassium) in patients; also another side effect in humans is coughing among other effects. You should discuss this with your Veterinarian to determine whether or not further management changes are required. I do not have any specific data in cats apart from Flovent has minimal side effects in cats. Regards Dr Callum Turner DVM http://veterinarynews.dvm360.com/feline-asthma
Add a comment to Papi's experience
Was this experience helpful?
Fluffy
dsh
16 Years
0 found helpful
My cats potassium level sits at 2.9 even though she is on potassium supplements. She also has elevated blood pressure which we are also treating with amlodipine. My vet suspected hypoaldosteronism, but her aldosterone levels are normal. Her blood pressure has dropped down and we are reducing the medication for this, but her Potassium levels will not raise, even though she is a a high dose of potassium. All of her other blood results are within the normal range. Any ideas.. ......she is 15 years old, indoorsonly and fed on a high quality cat food.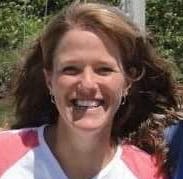 1611
Recommendations
Thank you for your email. Without examining Fluffy or knowing more about her physical condition, I cannot comment on why her potassium is low. Common causes for that to happen include kidney disease, vomiting, hyperthyroidism, and cancer. If any of those things have not been tested for, it would be a good idea to do so. I hope that everything goes well for her.
Add a comment to Fluffy's experience
Was this experience helpful?
Woodie
Maine Coon
13 Years
1 found helpful
My aging cat has had his legs go out from under him twice in the last month. His vet said his kidneys are weak. Could this be from low potassium? He is drinking much more lately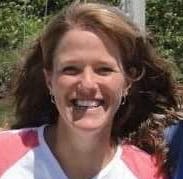 1611
Recommendations
Thank you for your email. Cats that are in kidney failure do have metabolic changes, including potassium, that could be causing his weakness. Other complications like arthritis or other disease can also contribute to that weakness. If he isn't on treatment for his kidney disease, he probably should be - your veterinarian can guide you through the different options for that as he needs them, including diet, fluids, potassium supplementation, and phosphorus binders. I hope that he is able to stay comfortable.
Add a comment to Woodie's experience
Was this experience helpful?
hercules
short domestic
10 Years
0 found helpful
Has Symptoms
lethargic, difficulty walking, no appetite
growls, cries when he walks, avoids litter box
wont eat or drink unless you bring it to him
Why would my cat have low potassium and low CL in his blood? Did not throw up the day the test was given. Could it be arthritis? Xrays show no breaks or fractures or organ issues
k-3.2 mmol/l
cl-110 mmol/l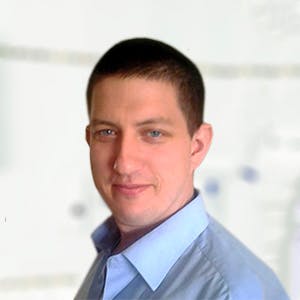 3320
Recommendations
There are a few different possible causes of low potassium in cats including kidney disease, adrenal gland disorders, tumours, thyroid gland disorders, dietary deficiencies, stress, metabolic disease etc… Along with low chloride levels I would be more suspicious of adrenal gland disfunction and would look at further testing. Regards Dr Callum Turner DVM
Add a comment to hercules's experience
Was this experience helpful?