What is Low Blood Sugar?
The body needs glucose to maintain its energy levels, which are necessary for the body's organs, cells and various symptoms to carry out their daily functions. If a cat's blood sugar levels drop, most cells can absorb fatty acids from the reserve located in the liver. However, the brain is a unique organ that cannot take glucose from anywhere else in the body, other than what is carried in by the blood. Therefore, when blood sugar levels drop, the brain quickly loses vital fuel and can no longer function at full capacity, resulting in weakness, sleepiness, disorientation as well as coma. Low blood sugar in cats is a life-threatening condition, especially to juvenile kittens, so immediate professional care by a licensed veterinarian is vital.
Low blood sugar in cats is a symptom of an underlying disease that is causing the feline's blood sugar levels to drop dangerously low levels. Low blood sugar, also known as hypoglycemia, is commonly caused by diabetes, but can also be the result of other health conditions affecting the body's blood glucose (blood sugar) regulators.
Symptoms of Low Blood Sugar in Cats
The symptoms of low blood sugar in cats, even in the warning stage, are easy to detect and often unsettling to cat owners. A cat with hypoglycemia is quickly losing brain power, resulting in neurologic disorders and an increased appetite as the body relies on food consumption for an energy supply. Depending on how low the feline's blood sugar levels have dropped, symptoms could be mild to severe.
Mild Low Blood Sugar
Lethargy
Drowsiness
Pupil dilation
Tachypnea (breathing rapidly)
Palpitations of the heart
Nervousness
Nausea
Appetite increase
Moderate Low Blood Sugar
Poor coordination
Tremors
Shaking
Tilting of the head
Weakness
Disorientation
Severe Low Blood Sugar
Causes of Low Blood Sugar in Cats
Low blood sugar in cats is caused by an underlying condition affecting the body's ability to produce, release, or store insulin. The hormone, insulin, is a chemical messenger that is responsible for regulating the body's blood glucose levels. The pancreas manufactures these metabolizing hormones and releases them when a cat eats a meal. As the meal is digested, the food glucose is absorbed by the blood. The rise in plasma glucose triggers the beta cells in the pancreas and insulin is secreted to keep a balanced blood sugar level. An interference of the production, balance, or distribution of this process can result in hypoglycemia including:
Diabetes: Diabetic cats can also develop hypoglycemia upon overdose of insulin injection or if two doses overlap one another.
Blood Infections
Pancreatic tumors
Anorexia
Copious vomiting
Excessive exercise
Addison's Disease: A condition of the adrenal glands. The adrenal glands produce the cortisol hormone that balances the effects of insulin.
Glycogen storage disease: A condition that prevents the muscles and liver from properly synthesizing stored glycogen. A rare disease seen primarily in Norwegian Forest Cats.
The following can cause blood sugar levels to drop due to a dysfunctional storage of glycogen:
Hepatic lipidosis
Hepatic neoplasia
Portosystemic shunt
Hepatic disease
Toxicity
Diagnosis of Low Blood Sugar in Cats
Your veterinarian will begin the diagnosis of low blood sugar in your cat by obtaining a full medical history. You will be asked to relay your cat's current symptoms, diet, medications and past illnesses. As mentioned previously, diabetes is the common cause for low blood sugar in cats, but if your cat is not diabetic or has not been properly diagnosed, the veterinarian will continue with the following diagnostic tests:
Physical Examination
Jaundice or yellowing of the eyes can be an indication of liver failure that can lead to hypoglycemia.
Urinalysis
The current status of the cat's kidney and liver function will be presented in the findings of a urine examination.
Biochemical Profile
A test to evaluate the level of organ secretions and hypothesize their function status.
Complete Blood Count
The number of white and red blood cells will help the vet determine if the presence of a possible blood infection.
ACTH Stimulation Test
Cortisol hormone, produced by the adrenal glands, is measured to determine the level of gland function.
Insulin Test
Cats that are diabetic but have not been properly diagnosed will benefit from an insulin test.
Radiograph or Ultrasound
Imaging may be used to detect tumors.
Treatment of Low Blood Sugar in Cats
Treatment of low blood sugar in cats ultimately begins with identifying the underlying cause, as hypoglycemia is a symptom and not a disease. Low blood sugar can be the result of diabetes, a pancreatic tumor, a disease of the adrenal gland, a blood infection, or a result of toxicity. Talk to your veterinarian about the appropriate treatment plan for your cat and his/her low blood sugar.
Recovery of Low Blood Sugar in Cats
Low blood sugar is a life-threatening condition, but if treatment is sought out immediately, your cat has a good chance of survival. There are a wide variety of treatment options for cats with hypoglycemia that should be discussed with a licensed veterinary professional. Maintaining your cat's diet is the best way you can keep your cat's blood sugar in check. Ask your veterinarian about an appropriate diet for cats prone to hypoglycemia and preventative care for the future.
Low Blood Sugar Questions and Advice from Veterinary Professionals
Paisley
Tortoiseshell
17 Years
0 found helpful
Has Symptoms
Lethargy, failure to eat, twitching
Unbeknownst to us, our sweet, frail 17 year old Paisley's blood sugar dropped to 24. We had been out of town and our loving neighbor and dear friend visited and fed Paisley in our absence. She confirmed that Paisley ate and drank every day and even enjoyed sunning herself in front of the glass storm door.

Paisley happily greeted us at the door the evening we arrived home and gave us a hearty meow the next morning. However, she was not interested in eating that morning and her dish was still full from the previous night when we returned home.

In the early evening of our first full day home, I thankfully woke Paisley up from hours of sleeping to encourage her to eat. This is when I noticed what presented as small twitches of her head and severe limpness. I immediately rushed her to the emergency after hours veterinary hospital where she experienced severe seizures. The vet infused her with glucose and provided other care (steroids, etc). She has been slowly failing these past 10 months, but nothing as sudden and devastating as this. I had no previous experience with her blood sugar plummeting,

We decided to bring her home from the emergency hospital in hopes she might be able to rally back. The vet prepared us for the worst. Honestly, we were not ready for her dire condition, the seizures that continued for the first couple of hours, and the heart wrenching moaning in lieu of a meow. Her body temperature had also fallen, so we placed her on an electric blanket set to low as instructed by the vet.

We set a timer for every 60 to 90 minutes throughout the night and into the dawn to administer her Karo syrup. We lay in contorted positions around her on the couch and in nearby chairs, At one point she licked up the juices from tuna we provided her. By morning, she was well enough to raise her head, lick a little tuna, and drink some water.

In the morning we brought her to her primary vet who examined her and checked her blood sugar - which had risen to 143. Now, two days later, she is eating tuna and drinking in between her continued syrup doses. She has not had any seizures since the evening and night of the acute incident. The doctor suspects an underlying cancer for our once young 14 pound cat who is now all of 6 pounds at the age of 17.

We understand the direness of her situation, but we do not regret brining her home and giving her the chance to rally, even as scary and traumatic as those middle of the night hours were.

She is not in pain and is enjoying her specially prepared "petite tuna balls." We are grateful to have the chance to love her in our home for as long as she is pain free and also provide her beloved 12 year old 'sister dog' the chance to be with her as well.
Add a comment to Paisley's experience
Was this experience helpful?
Charlie
tabby
10 Years
0 found helpful
My cat was getting a curve done today and his readings were 151 at 10:00 am (before eating) then, 161 at noon (pre-insulin), 135 at 2:18 pm, and then was an astonishingly low 58 at 5:28 pm. I immediately fed my cat and rubbed a teaspoon of corn syrup on his gums. We administered a little under 2 units at noon. Does he need insulin if his numbers are getting this low?
Add a comment to Charlie's experience
Was this experience helpful?
Pandora
Shes a Tabby
7 Years
0 found helpful
My cat is having seizures, we had blood work it was good. We did find out she has a tooth rezdy to fall out, and one bad. Teeth need clean, i have an appointment to have an appointment to have this done. What i would like to know if it is possible that if her not wanting to eat alot due to pain of her teeth if her blood sugar could be dropping causeing her seizures. Because when she come out of the seizure if eats, fast and all of it , this is not how she normally eats.
Add a comment to Pandora's experience
Was this experience helpful?
Nala
dsh
5 Years
0 found helpful
My 4.5 year old cat has a low appetite since 2 years, we did an X-ray as well as liver & kidney functions test, all were good. She is very skinny now so i took her to the vet again, thought it might be her gums hurting causing her not eat well, did scaling and went on antibiotics for a week, bad breath completely gone but appetite did not improve much. Also liver and kidney functions tests turned out good again. We suspected diabetes, i measured her fasting blood sugar twice (3 days apart) and result came out 55 and 58mg/dL. Vet didn't know what to think of it because the cat is not showing any other major symptoms. Cat doesn't have the best coordination (sometimes looses balance while walking on thin bar), also shivers sometimes in the winter. Do we need to investigate this further or could it just be her appetite is just like that?
Add a comment to Nala's experience
Was this experience helpful?
Milo
Cat
18 Years
0 found helpful
I have a 18 year old orange tabby. He is diabetic and gets 3 units twice a day. He has been acting unusual this weekend. He skipped 3 meals (I include a stool softener in his food plus his thyroid medicine) I tried his favorite tuna this morning. He ate very little. I was late with his insulin (ProZinc)10:05am. His prior dose was 8:35pm. Today around 11am he was acting abnormal and his balance was off. He managed to hobble downstairs to the litter box to urinate and fell on litter, I held him up and he had a BM. Had to carry him upstairs. Gave him 1/2 ml corn starch at 11:40am. He moved a few times during the day no improvement. 6 pm I carried him to litter box and back upstairs. 6:10pm I gave him 1 ml corn starch. 7pm he had small amount of yellow vomit. I moved his litter box upstairs and showed him where it is. 8:30 pm he hobbled to his water dish and had some water. Still not eating.
Should I have skipped his insulin? Going to call his vet tomorrow. But what can I do in the mean time??
Thank you for your time.
Heidi
Add a comment to Milo's experience
Was this experience helpful?
Avena
No
4 Months
0 found helpful
we got a very sick kitten and got him better, he was ok but started pooping big worms. got him to the vet, no big deal, two weeks after that he slept all the time I notice he was really hot and then he had a seizure, rush him to the hospital and they told me it was just am infection.. after two days in the hospital he is not the same he sleeps all day, he has a seizure a day, i give him syrup (he loves it) the vets dont say much I took him to at least 4. It hurts to seem him barely walking.
Add a comment to Avena's experience
Was this experience helpful?
Spencer
Domestic long hair
11 Years
0 found helpful
My cat was just diagnosed w diabetes last week. Ive been giving him injections twice a day after meals. He has not eaten his last 2 meals, so I have not given him last 2 injections. He is now very lethargic & walks w out extending his legs. He peed on the floor & just layed there. The glucose meter is being delivered tomorrow but what should I do for him now
Add a comment to Spencer's experience
Was this experience helpful?
Baby Girl
Black and white kitten
7 Weeks
0 found helpful
Has Symptoms
Shaking all over when tries to walk
My 7-8 week old kitten was fine yesterday she was eating and playing and then today she cant walk she wont eat or drink shes lathargic shes been throwing up shes shaking all over when she tries to move and when she meows no sound comes out she cant even stand up right now i called the vet and she said it sounded like hypoglycemia but that she couldnt tell me treament or nothin over the phone i dont have money for a vet visit someone please help.
Add a comment to Baby Girl's experience
Was this experience helpful?
boo
Calico
18 Years
1 found helpful
my cat is on insulin Im doing a glucose curve.first test 6am 186 the food and 4 units of prozinc
2nd test 142 and now 58 . my cat is asymptomatic, should i be concern . she has never ran this low before .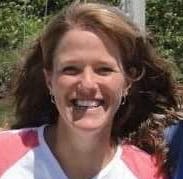 1611
Recommendations
58 is too low for Boo's glucose to drop, and 186 and 142 are not actually excessively high glucose readings. I'm not sure how long she has been diabetic or what her other readings are, but from those numbers, she may not be diabetic. It would be a good idea to follow up with your veterinarian to talk about her status. In the meantime, if she is at 58, you can rub a small amount of corn syrup or maple syrup on her gums to help bring that back up.
thanks so much I will contact my vet to discuss her curve .Her 2pm reading came up to 116 with corn syrup . I am sure she will decrease her insulin amount form 4 to 3 or 3.5 and we will retest .Thanks so much for you response
Add a comment to boo's experience
Was this experience helpful?
Mandarin
dsh
6 Years
0 found helpful
My cat has diabetes and last glucose number was 40, he's hypoglycemic and is having seizures, I have nutrical and it stopped, I'm going to the vet tmm morning, what should I do in the meantime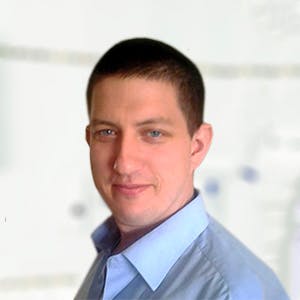 3320
Recommendations
Keep a close eye on Mandarin and monitor the glucose level at regular intervals to make sure that the levels don't get too low (or high if you take corrective measures). If they get too low or other symptoms present visit an Emergency Veterinarian immediately. Regards Dr Callum Turner DVM
Add a comment to Mandarin's experience
Was this experience helpful?
Kitty
Grey and White Mix
6 Weeks
0 found helpful
My 6-7 week old kitten is not doing to hot .My mom brought her home when she was a day old, she was so small so we think she might be premature and her mother abandoned her.She hasn't gained weight like other bottle fed kittens. We took her to the vet to get dewormed maybe a week or two ago and she weighed half a pound. But now she weighs a 1/4 of a pound. Yesterday morning she wasn't moving and she was really cold. We called the vet and had an emergency visit. She has swallowed a tip of a nipple while my mom and i were weaning her but the vet doesn't believe it to be whats wrong.She is at the vet but she is not healthy enough to draw blood from to do testing.They have been giving her karo syrup and fluids since yesterday. She has been having grayish poop and has been pooing and peeing often. She also has ringworms. What type of test would you recommend me to ask the vet about?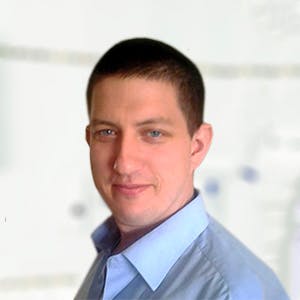 3320
Recommendations
Grey faeces is concerning and is an indication of maldigestion due to a lack of bile which may be caused by liver disease, bile duct obstruction among other causes; however testing at this point is not going to be as productive as aggressive supportive and symptomatic care in an attempt to get weight on her. A general blood test would be useful but as you mentioned not practical at the moment, see how she responds to the current course of treatment. Regards Dr Callum Turner DVM
Add a comment to Kitty's experience
Was this experience helpful?
Kage
Cat
13 Years
0 found helpful
Medication Used
1 unit insulin, 2 times a day
Just a week ago my 13 year car was diagnosed diabetic, totally healthy every other way. So we've been doing feeding and insulin twice a day, 8 am and 8 pm. She's 7 pounds and getting 1 unit 30 mins after eating. She's a picky eater to begin with! She eats 8-10 kernels of food and about a teaspoon of boiled chicken at this point. But she has started throwing up around 2 am each morning, 3 times so far. What is going on?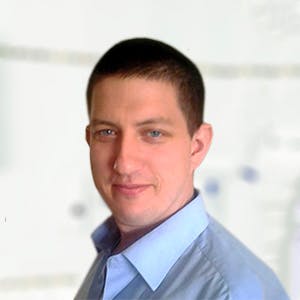 3320
Recommendations
Vomiting is a vague symptom and may be caused by a variety of different conditions and may or may not be related to the insulin administration; however we would normally expect vomiting to be seen twice per day if it was directly related to the insulin since she receives insulin twice per day 12 hours apart. There may be some other factor involved here and you didn't mention if it was three concurrent days or three random days; monitor Kage for the time being but if the vomiting continues you should visit your Veterinarian and possibly have a 24 hour glucose curve done too. Regards Dr Callum Turner DVM
Add a comment to Kage's experience
Was this experience helpful?
Kenji (reading 2.73); Nero (reading 3.07)
Semi-persians
6 Years
1 found helpful
Have just taken my two 6 year old cats for blood tests - they are brothers and both have been diagnosed with congenital heart murmur. They take medication for the condition hence the blood tests. My vet tells me not to worry even though one of them has glucose reading 2.73 and the other has glucose reading of 3.07 when the normal range is 4.11 - 8.84 mmol/L. The blood glucose level is the only "abnormal" reading. They were not fasting when the blood tests were carried out....so what could be the cause of low blood glucose levels? Can you please help me understand?

Their father (pure persian) suffered from pancreatitis for years, though he died last year from a heart attack - could their father's condition be hereditary?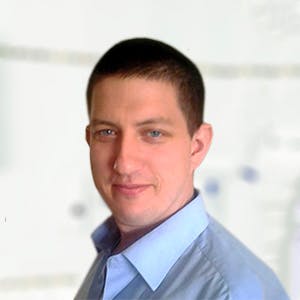 3320
Recommendations
There are some thoughts on the relationship between genetics (hereditary conditions) and pancreatitis; however there are studies in human medicine but no solid research in veterinary medicine. Low glucose levels are a symptom and may be attributable to many different conditions including pancreatitis, dietary deficiency, liver disease, insulinoma (insulin secreting tumour), physical exhaustion, use of some medicines among other causes. Reference ranges for glucose can vary depending on textbook and equipment calibration; generally the Merck Veterinary Manual puts glucose levels in cats at being 3.3–6.7mmol/L or 60–120mg/dL. You should discuss further with your Veterinarian and have another blood test done to monitor the glucose levels to see if there is any improvement. Regards Dr Callum Turner DVM www.merckvetmanual.com/special-subjects/reference-guides/serum-biochemical-reference-ranges
Add a comment to Kenji (reading 2.73); Nero (reading 3.07)'s experience
Was this experience helpful?
Apollo
domestic short hair
6 Weeks
0 found helpful
I have taken my new kitten Apollo to a vca clinic because of the severity. they have had him on a glucose drop and have tried weaning him off but it his blood sugar drops again after a long period. They are trying to treat him for parasites and possible pneumonia, they also said that with an x-ray they noticed he had some fractures running along the spine. My main question is with the information I have provided what would your diagnosis of Apollo possibly be, and mainly what should I ask the vca to do to help my little buddy!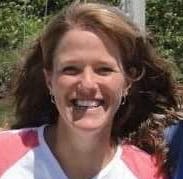 1611
Recommendations
Apollo seems to be having a rough start, I'm sorry that those things are happening with him. Without examining him, seeing his x-rays and knowing more about his health status, it is very difficult for me to comment on what might be going on with him, unfortunately. Your veterinarians seem to be on top of his condition and treatments, however, and I think you need to trust that they are doing everything they can for him. I hope that he is okay.
Add a comment to Apollo's experience
Was this experience helpful?
Ming
Burmese
14 Years
0 found helpful
Has Symptoms
Hungry in the morning sleeps a lot
Cat was firstly diagnosed with diabetes went on insulin but after 3 weeks had low sugar so taken of insulin he is doing well but find him very hungry first thing in the morning the rest of the day is happ until 4.30 when he needs food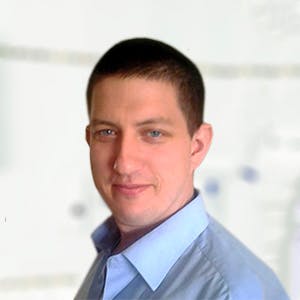 3320
Recommendations
Controlling blood glucose and hunger in cats can be a balancing act, you should consider discuss with your Veterinarian about glucose curves and think about feeding Ming smaller meals more often as part of blood glucose management as I think it may help to keep him balanced. Each cat is different, so needs to be approached individually. Regards Dr Callum Turner DVM www.vetsulin.com/vet/Cats_Monitoring_About.aspx
Add a comment to Ming's experience
Was this experience helpful?