What is Mast Cell Tumor?
Mast cells are present in most tissues and can form an important part of your cat's immune system. In the case of a mast cell tumor, the healthy cell begins to mutate and take on an abnormal shape and can grow and reproduce, invading other nearby tissue. Mast cell tumors can be benign (non-cancerous) or malignant (cancerous) and have varying degrees or ratings. Mast cell tumors have a tendency to affect older cats over 10 years of age and are especially prevalent in Siamese cat breeds. Mast cell tumors are also sometimes referred to as mastocytomas.
Symptoms of Mast Cell Tumor in Cats
Like many tumors, mast cell tumors will begin with raised bumps or growths with an escalation of symptoms depending on the severity of the condition and whether the tumor is cancerous. Symptoms include:
Raised growth or bump
Loss of hair in area of bump
Redness or irritation of bump
Can be located on or below the skin
Typically located on the trunk or body but can occur in other areas
Ulceration may occur if your cat irritates the mass or in severe cases of cancerous tumor
If a tumor metastasizes, or spreads, systemic symptoms such as lethargy, general sickness, or loss of appetite may occur.
Causes of Mast Cell Tumor in Cats
The cause of mast cell tumors, as is the case with most types of tumors and cancers, is unknown. Mast cell tumors form and spread when an unnatural mutation occurs within the healthy mast cell.
Diagnosis of Mast Cell Tumor in Cats
Diagnosis of mast cell tumor in your cat will begin with a thorough physical exam. Your vet will examine the suspected tumor and will search your cat for any additional tumors located on other parts of the body. You should provide a thorough medical and physical history of your cat to your veterinarian. It will be especially important to note the approximate date of first appearance of the tumor and the amount of growth since that time. If the tumor has changed in size rapidly, including reduction, this will be especially important for helping your vet determine how aggressive the tumor is.
Your vet will next conduct a biopsy of the tumor. This will often be done using a technique called fine needle aspiration. During this procedure, a needle is inserted into the tumor and is used to withdraw a small number of cells. Your vet will then view those cells under a microscope to determine if there are any cellular changes in appearance, also called differentiation, that could indicate the tumor is cancerous.
If your vet determines the tumor is malignant, he or she may order additional tests to determine whether or not the cancer has spread to any other organs. These tests may include a complete blood panel, fine needle aspiration of the lymph nodes closest to the tumor, and x-rays of the head and chest.
Treatment of Mast Cell Tumor in Cats
The preferred treatment for mast cell tumors in cats is surgical removal of the tumor. Prior to any surgery, your veterinarian will order a full blood panel in order to ensure there are no additional conditions that would make surgery extra risky for your cat. In preparation of surgery, your cat will be placed under anesthesia. Your veterinarian will attempt to remove as much of the tumor as possible. In the case of cancerous mass cell tumors, your vet will attempt to gain clean margins. This means they may have to remove extra tissue around the edges of the tumor to ensure that all of the cancerous cells have been removed.
In cases which cancer has spread, your veterinarian may opt to treat your cat with chemotherapy. During chemotherapy, strong drugs are administered to your cat. These drugs attack the cancer cells, causing them to shrink or disappear. Chemotherapy is usually administered in several treatments over a number of months and can have serious side effects. These side effects may be lessened by additional medications prescribed by your veterinarian.
In the case of benign mast cell tumors that have become inflamed, your vet may choose an alternative form of treatment involving anti-inflammatory drugs. Anti-inflammatory drugs will reduce the size and slow the spread of the tumor. This will be the treatment of choice for older cats who may be high-risk surgical candidates.
Recovery of Mast Cell Tumor in Cats
While they may appear frightening, mast cell tumors actually have a good prognosis for recovery. With surgical removal of the tumor, most cats will recover and lead normal healthy lives. As with any surgical procedure, you will need to carefully follow your vet's post-operative instructions for wound care. You will also need to keep your cat quiet for several days following surgery.
While they can spread, cancerous mast cell tumors do not have a tendency to metastasize or move to other parts of the body. Your cat will need routine follow-up appointments with your veterinarian and careful monitoring on the owner's part to ensure that tumors do not return or appear in other areas.
Mast Cell Tumor Questions and Advice from Veterinary Professionals
Zed
DOMESTIC
12 Years
0 found helpful
Wow, I am so happy to have found this site! My 12 year old Zed had 2 MCTs removed 2 years ago - wide margins, "typed 1" and no other symptoms common with internal disease. He now has approx 5 more sites of varying sizes. I would like to know if these should all be removed or if I can put him on an antihistamine or anything else to stop the growth/reduce symptoms. What food contents are best for cats with MCTs? I know high protein, no carbs, but what does this mean specifically? I see that treating with prilosec is recommended in these cases, but what about the recent recall for cancer causality in humans? Finally, are there any symptoms that specifically correlate with internal spread of MCT and can a patient with internal MCT be a-symptomatic. We live in a rural area and our vet is great, but we are somewhat resource limited. Thanks so much!
Add a comment to Zed's experience
Was this experience helpful?
whitey
DOMESTIC
17 Years
0 found helpful
My buddy Whitey was 15 when we realized what we thought was an inflamed whisker was really a mast cell tumor. I took him to the university to discuss options and I decided that surgery was the best way to go. The tests came back with no mast cell tumors found on his liver or spleen, but the vet was concerned about spreading due to the size. I had it removed as well was the nearest lymph node. It was a very difficult decision, but it was the right decision at the time. Now, 2 years later, it appears that he has a smaller mast cell tumor growing on his neck. It was very difficult last time as the location of the tumor made it difficult for him to eat. I'm afraid to remove them again as I don't know that I want to put him through that again. He has lost .7 pounds in 6 months, which caught my vets attention. (now weighs 7.8 pounds)
Add a comment to whitey's experience
Was this experience helpful?
Smokie
mixed
8 Years
0 found helpful
Has Symptoms
Nodules, vomiting, weight loss
Medication Used
Tagamet 50mg, Prednisone 10mg
My 8 year old cat has multiple nodules on his body. He had five or six when I boarded him 2 months ago and had started throwing up multiple times a day and told staff to have vet check him out. When he was picked up they stated the doctor had seen him but that there were no notes on his chart. Never was able to get info. Took him back in with same symptoms double the amount of nodules and now weight loss. Doctor at first said they might be cyst but when he lanced it was a solid mass. Did not seem overly concerned with them. Labs and x-rays were normal. When he did ultrasound which was normal, he decided to do an aspiration and found mast cells. With all of these nodules 30+ why didn't he suspect mast cell tumors to begin with?
Add a comment to Smokie's experience
Was this experience helpful?
YoYo
Unknown
5 Years
0 found helpful
Hi, my 5 year old cat was diagnosed with Mastocytic. It started with a lump at the side which was removed but after it was removed he started getting lumps everywhere. Unfortunately, doctors told me that there is no cure for this condition and while searching on the internet, apparently it can be cured by Chemo. In the country that I live in (Malta, Europe), this is not available (I have phoned everywhere). Could you maybe indicate an animal hospital close to my country (Malta is right under Sicily) that can help? I am getting desperate now! No one tries to help here with this condition! Thanks in advance, Claire.
Add a comment to YoYo's experience
Was this experience helpful?
Tahu
DOMESTIC
15 Years
0 found helpful
Today my 15 year old cat was diagnosed with a MCT by her eye. The vet did a FNA and diagnosed her at a mid stage possibly stage 2 cancer. Since my cat is a CKD and the recommended treatment is surgery, the vet is being extremely cautious about doing the surgery to remove the tumor but the ultimate decision lies with us. I have seen articles that say FNA's may not be as accurate as the biopsy after a tumor removal. I am curious as to how accurate today's diagnosis really is? The tumor is not even the size of a pencil eraser, seems to have stopped growing and she has had it over 6 weeks now. I too am curious about what the longevity might be for her if we just monitor and do not take the risk of surgery. I have spent the last year getting her diet correct for her CKD and she has gained 9 ozs (8.8lbs currently) since her last vet appt. which was less than 6 months ago.
Hi, My cat "Blackie" has a pencil erased-sized mast cell tumor over his right eye. It is too close to the eye to remove because they would not be able to get all the margins of it. I am applying a topical to it daily and giving him two other medications (antacid, antihistamine). I was just wondering how it was going with your cat.
Karen [email protected]
Hi, My cat "Blackie" has a pencil erased-sized mast cell tumor over his right eye. It is too close to the eye to remove because they would not be able to get all the margins of it. I am applying a topical to it daily and giving him two other medications (antacid, antihistamine). I was just wondering how it was going with your cat.
Karen [email protected]
Add a comment to Tahu's experience
Was this experience helpful?
Tigger
Maine Coon
12 Years
0 found helpful
Has Symptoms
Decreased appetite- lost weight
Our 12.5 yo male Maine coon has mast cell tumors in liver, spleen and in some lymph nodes. Docs didn't suggest spleenectomy as being a beneficial option for his longevity but all we read says that it slows the profrsssion and potentially gives quality time. How do we know if this is worth trying? He isn't that outwardly sick. Lessened appetite a little lost weight. No vomiting at all. We are so confused.
Add a comment to Tigger's experience
Was this experience helpful?
Digit
back tuxedo cat
16 Years
0 found helpful
My 16 year old female cat, Digit, was just diagnosed (by a specialist) with mast cell tumor of the spleen.

Digit has been losing weight and is a little anemic but still continues to want to eat regularly...even wants more more wet food and seems to be hungry all the time.

Because she is 16 years old my regular vet said that even though Digit is still in good health the surgery may kill her.

Your thoughts?
Add a comment to Digit's experience
Was this experience helpful?
Lola
domestic short hair
10 Years
0 found helpful
Hello all, I was devastated by the news that my Lola has a mast cell tumor in her spleen the doctor who performed the ultrasound and fine needle aspiration told me it's systemic mastocytosis. They also found that liver was slightly enlarged and intestines thickened. We will be going to an oncologist tomorrow to see what our options are however I find limited to no information on it and would love some advice. Her symptoms initially led us to believe she had CKD (vomiting, frequent urination, high SDMA) however everytime they would do blood it would show up as high phosphorus and the straighten itself out. Long story short she had been vomiting regularly we got her vomiting under control using Prilosec and getting her thyroid straightened out so we didn't think anything of it and we finally did the ultrasound and BAM :( she also has this weird symptom that sometimes she'll have like 24-48 hour episode of squinting and discharge coming from her eyes. Docs couldn't tell me what it was and I couldn't figure it out. Hoping the oncologist tomorrow might have some more insight. Just want to give my baby comfort and quality for however long I have left with her.
Add a comment to Lola's experience
Was this experience helpful?
Maya
mixed
6 Years
0 found helpful
Hi everyone

My name is Carol and I'm from Brazil. My 6 year old cat, Maya, was diagnosed yesterday with a third cutaneous mast cell tumor. The first tumor was removed from the right paw in December 2017 (when she lost a digit due to surgical margins), the second was removed from the right shoulder region in March 2019 and now the third is located in the region between the left eye and ear (closer to the ear). The first 2 surgeries were initially curative, since the margins were free according to the biopsy results. I have read a lot about it and I am very distressed. I would like to know if the fact that lesions continue to appear over time is normal and could be considered metastasis. And I wonder also if there is anything I could give her in terms of medications or supplements that could help lower the chance of new tumors to appear (of course all of this would be discussed with her vets before). Please, if any professional can clarify my doubts, I will be very grateful because I am desperate. This condition of her affects me very much emotionally, not to mention that I don't have all the money a surgery and associated procedures require to spend every few months (I'm currently unemployed, inclusive). Please help me with as much information as you can. Thank you!
Hi Carol, I am sorry to hear that Maya continues to have a reoccurrence of tumors, how awful for her and you. My cat Blackie has one Mast cell tumor over his right eye and it is too close to the eye to be removed. I am applying a topical (Animax ointment) daily as well as two medications daily (antihistamine, antacid). I just don't know what else to do. I saw your post and wanted to ask you that if you get any responses from your questions can you share them with me. I want to do whatever I can to lessen the chance of this inoperable one getting larger and more appearing.
Wishing the best for you and Maya,
Karen
Add a comment to Maya's experience
Was this experience helpful?
Potato
Black medium haired mix
3 Years
0 found helpful
About one year ago, we found a tick on my cats left jawline. A couple months later, noticed a small lump appearing on or near the site where the tick was. It was just white and hairless. Pretty tough to find also. I brought him in immediately and we tried to aspirate it, but couldn't get any sampling after multiple tries. After that point, it started to shrink in size. About 6 months later, my vet looked at again and said she wasn't worried about it and didn't aspirate.
Now it's been about a year since we first saw it, and it feels like it's gotten back to its original size and easier to find. I brought him in and they aspirated it and found it to be a mast cell tumor. I'm obviously extremely worried about this because it's been a year now. Has it been too late? Is there anyway to know the grade of this? I have to wait to do blood work this week, and then in three weeks, he's having it removed. He's not shown any changes to his appetite or energy level all year. And the tumor has been healing quickly from the aspiration we just did the other day. He's only 3 years old and very healthy, I just can't believe this has happened and I am so worried if it's metastized at this point.
Add a comment to Potato's experience
Was this experience helpful?
Jack
tabby
11 Years
0 found helpful
Has Symptoms
Vomiting, swelling, itching
My cat Jack has a mast cell tumor on the right side of his neck and it seems to swell every so often and then go down. I'm concerned because the last time it swelled I had to rush him to the emergency vet because he started panting so bad. That night he was diagnosed with diabetes for the first time but they thought it was his mast cell tumor swelling so much that sent him into almost a panic state. I've had him for about a year and a half so I don't know his whole health history. He's 11 years old and the best kitty ever! His last flare up was in April when we went to the emergency vet. I took him to a new vet after that visit and they put him on insulin twice a day, along with 5mg of Zyrtec. They also said I could use Claritin or Benadryl but I know how Benadryl makes me feel, even the non drowsy, so I choose Zyrtec. His tumor started swelling again this morning and now is very large and hard. Both vets said surgery would be very risky due to its location. Is there anything I can do to help with the swelling now? Of course it always happens over the weekend. Should I increase his dosage of Zyrtec or try Benadryl instead? Thank you!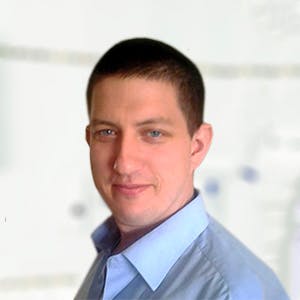 3320
Recommendations
Don't increase the dosage of Zyrtec (cetirizine) as it isn't approved for use in cats and I have no toxicology data for it apart from standard dosing at 5mg per day; the use of another antihistamine may be useful but since both Zyrtec and Benadryl isn't approved for use in cats I don't know of any issues if they are used together. You should keep an eye on Jack for the meantime, but if there are sign of respiratory issues or pain you should go to the emergency clinic to be on the safe side. Regards Dr Callum Turner DVM
Add a comment to Jack's experience
Was this experience helpful?
Tristan
Ocicat
15 Years
1 found helpful
Has Symptoms
Hard nodules on head and neck
My fifteen-and-a-half-year-old Ocicat has multiple tumors on his head and neck, and I'm wondering whether it's worth the risk (and trauma) of surgery to have them removed at this point in his life. They're probably mast-cell tumors (we've removed several of these over the past five years), but these new ones haven't been tested. He's running on one kidney, sometimes has a heart arrhythmia, and has some sort of digestive disorder (maybe IBD, but he hasn't been biopsied) that seems to be well controlled with 5 mg of prednisolone and 5 mg of famotidine every-other day. He's eating well, isn't losing weight, and is quite lively. Do you think it's worth removing the tumors or would you advise just letting them be at this stage of his life?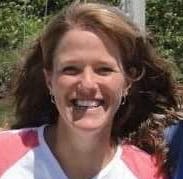 1611
Recommendations
That is a very difficult decision to make, sadly. It seems that Tristan is stable and doing well for now, and with so many risk factors for surgery, I would be hesitant to do that surgery. At some point, something ends all of our lives, and it becomes a balance of risk vs benefit. I can't comment on him specifically without examining him, but I would be very cautious having surgery, given what you are describing.
Thank you so much for your kind--and swift--response to my question about Tristan! It can be really hard to know when to stop medical interventions on a beloved older cat, so I'm very grateful for your insight and thoughtful advice.
Add a comment to Tristan's experience
Was this experience helpful?
Phoenix
Mainecoo
1 Year
0 found helpful
My 1 1/2 year old cat had a mast cell tumor removed from his chin. It came back high grade with a miotic index of 11. We started him on chemotherapy two days ago. We are also giving him mushroom immune gold to support his immune system. They got all of the tumor with surgery and the margins are clean. Ultrasound shows a normal size spleen and his lymph nodes are not enlarged. He is also on prednisone, benedryl and Pepsid. Do you think this will take care of it? What kind of side effects can I expect from the chemo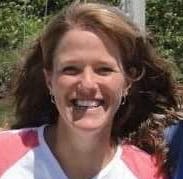 1611
Recommendations
Without knowing what chemotherapy medications Phoenix is taking, I can't comment on what the side effects might be, but your veterinarian can discuss that with you in more detail and let you know what to watch for. As far as his surgery, that sounds like the best case scenario at this point for that mass, and hopefully chemotherapy will keep others from occurring.
Add a comment to Phoenix's experience
Was this experience helpful?
Henry
Tuxedo cat
7 Years
0 found helpful
our 7 year old cat had a small bump on his ear. He has few others in the past that have gone away. This time the vet aspirated it and thought there were malignant cells. She sent the sample to a pathologist who agreed. She wants to remove the ear ASAP. Should I go to a vet who specializes in cancer in cats. Are there alternative?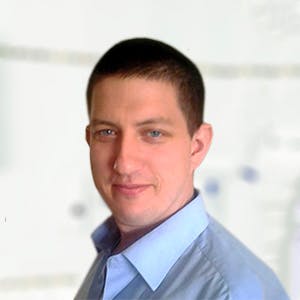 3320
Recommendations
A simple pinnectomy would remove the tumour and any surrounding tissue; the whole ear can be sent then for histopathology for more information. Your general Veterinarian should be able to handle this themselves, but if you feel more comfortable go to an Oncologist for surgery and follow up. Regards Dr Callum Turner DVM https://wagwalking.com/cat/treatment/complete-pinnectomy
Add a comment to Henry's experience
Was this experience helpful?
Charlie
Domestic long hair
12 Years
0 found helpful
Last year my 11 year old cat had 3 benign mast cell tumors removed. They were a little bigger than a nickel. About a year later I found 5 very small tumors, pea sized. The vet found 7 more even smaller. All have been removed, all benign. He is now taking 1/2 a benedryl twice a day. I expect there will be more tumors. My question is should I keep having them removed as my cat gets older? The cost is becoming prohibitive and it's pretty traumatic for the cat as well.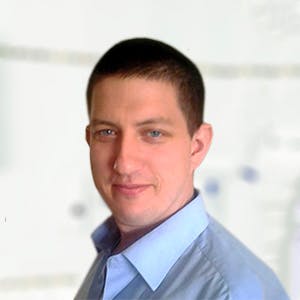 3320
Recommendations
Typically surgical removal of mast cells is the treatment of choice, but in many cases a wait and see approach may be taken; problems only occur if they grow too large or get damaged and infected. You should keep an eye on their formation and discuss with your Veterinarian about your options. Regards Dr Callum Turner DVM
Add a comment to Charlie's experience
Was this experience helpful?
Little One
Ragdoll mix
6 Years
0 found helpful
My cat has opened up her mtumor by licking it.Benadryl makes her throw up so is there another allergy medicine I can give her to stop the itching?
She's currently on Prednisolone but it's no longer helping.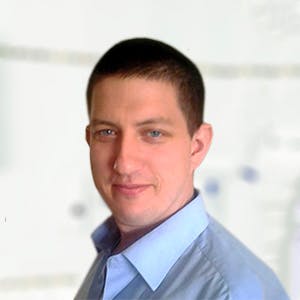 3320
Recommendations
Benadryl is normally the best when dealing with mast cell tumours, although cetirizine may be used but you should consult with your Veterinarian about any changes which you are making to the treatment. Cetirizine is usually dosed at 5mg per day in cats not per lb or kg so take note. Regards Dr Callum Turner DVM
Add a comment to Little One's experience
Was this experience helpful?
Divi
Domestic shorthair
16 Years
0 found helpful
Medication Used
Ba Wei Di Huang Wan , Dasequin,
Ba Wei Di Huang Wan , Dasequin, Standard
Kidney Function Supplement
My 16 year old cat, Divi, has had a tiny tumor on his rear flank for about 2 years. It was so tiny we couldn't reliably find it until it grew enough for us to find it each time we looked and at his bi-annual vet appt this week it was aspirated and the results show it is a mast cell tumor. The tests also show hyperthyroidism for the first time. Our vet wants to wait until the thyroid values are under control before removing the tumor, which is now about 2cm across. I am concerned that if we wait, now that it has been aspirated, it will grow quickly and spread. What is your opinion on waiting until the thyroid is under control before operating (at least 1 month)? Since it is so close to the surface, could a local be given (our cat is VERY calm at the vet's) to remove the tumor and surrounding tissue now, without waiting for the thyroid to be under control? He is acting more energized lately because of the hyperthyroid, but although he eats, his appetite is lower than normal. How does this factor in?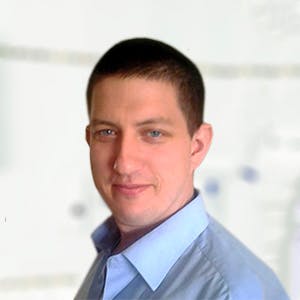 3320
Recommendations
Given Divi's age, I would follow your Veterinarian's advice and wait for the thyroid to get under control; no Veterinarian is going to perform surgery on a cat under local anaesthetic under these circumstances, although I understand your intentions. Whilst one month seems a long time, it is a short period of time in relation to how long the tumour has been present. Regards Dr Callum Turner DVM
Add a comment to Divi's experience
Was this experience helpful?
Soot
Black shorthair
15 Years
2 found helpful
My cat was diagnosed with an aggressive malignant mast cell tumor in October, 2017. It was promptly removed, but it has returned with a few friends (there are now four tumor sites, one of which is an open-sore cluster). We are opting out of surgery this time due to cost, his age (age 15), and the fact that the tumor came back so quickly. My questions are: without any sort of chemo or treatment, can you estimate his life expectancy? What signs will he be showing when he is ready for that "last trip" to the vet? Thank you.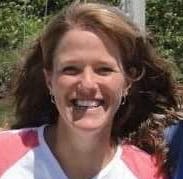 1611
Recommendations
Thank you for your email. I'm sorry that this is happening to Soot. Every cancer behaves differently, but malignant mast cells tend to develop and progress rapidly. If he is in discomfort from the tumors, seems painful, doesn't want to walk or eat, or just seems unhappy, those may be signs that it is time to make a humane decision. I'm sorry, again, that you are going through this with him.
Thanks for posting. I too am experiencing the same thing with my 14 year old cat. He had a mass removed from his hock area six months ago and it had come back. He was depressed after surgery and it took him a long time to heal. I now live in a remote location and feel that another surgery, treatment, and car rides will be too much for him. So far the tumor doesn't seem to bother him. Quality of life is my main concern for my much love companion.
This is helpful thanks for sharing, my cat Coco is going through same thing-had surgery then new growths came back 6 months after removal. (She's also 15) On back of her neck-now more and much bigger and some are starting to ooze and get infected, she just got an antibiotic shot and we were instructed to keep it clean etc. The vet wanted to do surgery again, but I don't think i want to put her through that plus she has heart and thyroid issues, and the area that is effected is much larger than last time. How will I know when it's her "time"?
Add a comment to Soot's experience
Was this experience helpful?
Little One
Ragdoll
6 Years
1 found helpful
I have a 6 year old Ragdoll mix, Little One. She has a mast cell tumor on her right leg, sort of her "wrist" area. We tried a round or Prednisolone which shrinked it for a few months, but now it has started to grow again. It does not bother her, although she does lick it quite a bit causing redness. My questions are, if they go in to remove it, is it possible that once opened, it may spread? And what would the recovery time be?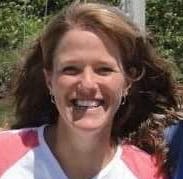 1611
Recommendations
Thank you for your email. Mast cell tumors don't typically resolve without surgical removal. Her front leg is going to be a tough area to removed it due to the amount of skin available to close the wound, so your veterinarian may want to put her back on steroids to try and make it smaller again, but it will need to be removed. The recovery time depends on how the surgery goes, and your veterinarian will be able to give you a better idea as to that . I hope that all goes well for her.
Is there a chance of it spreading once it's opened up? What are the chances of it coming back? She is scheduled for surgery Monday but I'm not sure if that's what I want to do based on my first question.
Add a comment to Little One's experience
Was this experience helpful?
Theo
Domestic shorthair
6 Years
0 found helpful
hi there,
my cat recently went in for a dental cleaning and they found a mass on his right side while he was under. They removed it a biopsied it and it turned out to be a mast cell tumor. It was not very large and the vet was very confident she got all of it. There were no signs of additional growths and i will continue to monitor him. My question is what is the best next step. Would you recommend an x-ray or ultrasound to see if it has spread beyond cutaneous or just ride it out and only treat if other symptoms appear? If I notice another cutaneous growth, does this mean there is a higher chance of him also having disseminated tumors inside? or are cutaneous and disseminated not necessarily correlated at all? Obviously I would like to get ahead of the curve if possible. Thanks in advance.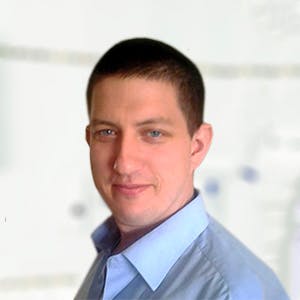 3320
Recommendations
Metastasis of mast cell tumours in cats is uncommon, however it may occur; but if there is a single tumour present on the skin and it was removed with an adequate margin the prognosis is overall favourable. If there was a visceral tumour which spread to the skin, we would expect to see more than one tumour on skin (typically). Chemotherapy is normally unrewarding with this type of tumour and normally isn't worth the side effects; however this should be discussed with your Veterinarian. Regards Dr Callum Turner DVM
Add a comment to Theo's experience
Was this experience helpful?
Patches
Unsure
15 Years
0 found helpful
Has Symptoms
Tumor, less strength in paws,
Tumor, less strength in paws, odor
Hi there, unfortunately, my 15 year old cat was diagnosed with a mast cell tumor about 4 months ago. I have no idea if it is cancerous or not - that is something I chose not to know, simply due to his age. Therefore, we didn't go ahead with any surgery so we are letting the tumor take its course. He seems to be doing fine (eating and drinking), but the tumor has grown to the point where it drags down (it is on his belly). He has lost strength in his legs, so he can't necessarily clean himself the way he used to. Because of this, his paws look like he's in rough shape and he desperately needs to be bathed. My concern is whether or not it's okay to get the tumor wet. Since he hasn't been able to utilize his paws effectively there's a large buildup of litter and dirt and I just want to clean him up (he also smells... I think it is because of the odor coming from the tumor). So essentially I'm wondering if it would be okay for me to bathe him to try to clean him up a bit? Or is the tumor something that should definitely not get wet? Thank you.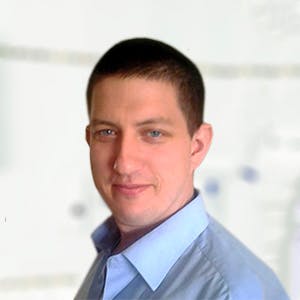 3320
Recommendations
You should be able to bathe Patches without any issues unless there are other issues with the tumour (ulcerated, bleeding etc…); if you prefer you could just clean the paws with cat friendly wet wipes and wipe around the tumour with a chlorhexidine wipe. If you have concerns, consult with your Veterinarian. Regards Dr Callum Turner DVM
Add a comment to Patches's experience
Was this experience helpful?
taiguinha
short hair
11 Years
-1 found helpful
because, the bumps show in my cat, her not have interest to eat can food; her eat some dry food, and drink water little bit, now the question is, what can I give to her to open her appetite and eat some real food. thanks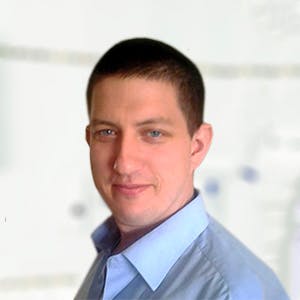 3320
Recommendations
There are various causes of a loss of appetite and there are some medicines which may cause an increase in appetite but it is important to understand why a cat has lost their appetite which may be due to dental disorders, tumours, infections, foreign objects, other obstructions, parasites, hairballs among other problems. I would try to feed a different food (wet) and to heat it up a little so the smell may entice her to eat; if you have no success visit your Veterinarian for an examination to determine the underlying cause. Regards Dr Callum Turner DVM
Add a comment to taiguinha's experience
Was this experience helpful?