What is Anemia?
Anemia is the term veterinarians use to describe a reduction of red blood cells in the feline's circulatory system. Red blood cells, known as erythrocytes, are equipped with a special iron containing molecule known as hemoglobin. This special molecule is what allows the red blood cells to pick up oxygen from the lungs and carry it to the body's various organs. When the red blood cells are low in quantity, the feline begins developing symptoms related to a low oxygen supply, including difficulties in breathing. Anemia can be the result of disease, hormone abnormalities, bone marrow abnormalities, nutrition, or toxicity.
Symptoms of Anemia in Cats
Red blood cells carry oxygen and nutrients to the body, therefore a decreased level of these red blood cells cause clinical signs associated with these deficiencies including:
Exercise intolerance
Lethargy
Decreased appetite
Pale mucous membranes (gums)
Jaundice: yellowing of the mucus membranes and inside the ears
Pica: craving and consumption of inappropriate elements
Tachycardia: increased heart rate
Tachypnoea: increased respiratory rate
Weakness
Types
Anemia in cats is classified as either regenerative or non-regenerative.
Regenerative Anemia
In regenerative anemia, the feline's bone marrow responds to the decreased level of circulating red blood cells by increasing erythrocyte production. Cases of red blood cell destruction and bleeding are usually classified as regenerative.
Non-regenerative Anemia
In non-regenerative anemia, the feline's bone marrow does not respond to the low level of red blood cells and does not produce new hemoglobin cells. Abnormalities of bone marrow and a decrease in the hormone that stimulates the production of erythrocytes are often classified as non-regenerative anemia.
Causes of Anemia in Cats
Causes of regenerative anemia include:
Hypophosphatemia: blood phosphate deficiency common in diabetic cats.
Neonatal Isoerythrolysis: immunologic newborn cat disease.
Inherited red blood cell disorders (common in Somali and Abyssinian cat breeds)
Infections (viruses, bacteria and other infectious organisms such as feline immunodeficiency virus and feline leukemia)
Toxins, such as metals, chemicals, foods (e.g. onions, fava beans), plants
Human medications, such as acetaminophen and aspirin
Causes of non-regenerative anemia include:
Myelofibrosis: disease that leads to enlargement of the liver and spleen.
Myelodysplasia: disorder of the bone marrow
Primary Leukemia: a type of white blood cell cancer
Pure Cell Aplasia: severe reduction of red blood cells only linked to viral infection
Aplastic Anemia: a disorder in which the bone marrow loses its ability to grow new blood cells.
Anemia of Chronic Disease: anemia is the result of a long-term inflammatory infection, hyperthyroidism, hormonal disorder or tumor.
Nutritional deficiencies (iron deficiency)
Diagnosis of Anemia in Cats
Anemia in cats can be diagnosed through a review of your cat's medical history, a physical exam, routine diagnostic tests, and through the consultation with the cat owner. The veterinarian will want to conduct a differential diagnosis on your cat to eliminate the possibility of ingestion of a toxic substance, infection, and organ failure, which commonly causes anemia. A urinalysis and blood work are likely tests to further diagnose a feline with suspected anemia.
CBC Complete Blood Cell Count
A complete blood cell count measures the levels of red blood cells, white blood cells and platelets, which provides important information to the veterinarian.
PCV Packed Cell Volume or Hematocrit
Measures the percentage of blood volume occupied by erythrocytes, which provides important information regarding the blood's ability to carry oxygen.
Blood Smear
A blood smear is a test performed to identify blood cell abnormalities, revealing irregularities in size and shape.
Bone Marrow Aspirate Biopsy
The act of using a fine needle to take bone marrow from inside the bones for observation.
Treatment of Anemia in Cats
If the feline is in a severe stage of anemia, the veterinarian may request a blood transfusion to stabilize the cat before treating the underlying cause for the low red blood cell levels. The feline will need to have a blood test conducted before receiving the blood transfusion, as the incorrect blood type could result in adverse reactions. A donor or supply will be located, and infusions will take place while in hospital care.
If the anemia is caused by an infection, toxic substance, organ failure, hormone deficiency, nutrient deficiency, or feline viral infection, the veterinarian will prescribe treatment based on the specific cause.
Recovery of Anemia in Cats
Felines that have received blood transfusions may be hospitalized for a few days depending on the severity of the condition. Non-regenerative anemia feline cases will require continuous treatment and veterinary follow-up appointments to balance the number of circulating red blood cells, preventing a life-threatening anemic condition. Regenerative anemia cases will return to normal in most cases as soon as the underlying condition is addressed and treated.
Anemia Questions and Advice from Veterinary Professionals
Muffin
Ragdoll
7 Years
0 found helpful
My ragdoll currently suffers from anaemia, RBC count of 13.8 as of Sunday morning. His RBC count was 19.2 on Friday night. He did an x-ray and ultrascan. Ruled out kidneys, cancers and tumors. There is no internal bleeding as well. The doctor suspects blood parasites or IMHA. We have been looking for a blood donor but unfortunately his blood type is B and it is extremely hard to find cats / cat owners from where I am. We found a compatible cat yesterday night but it was too fat and they couldn't find its veins. The doctor gave him a steroid jab yesterday. Sunday he was given Cefovecin 80mg, Darbepoetin Alfa 20ug and Enroflaxacin 50mg. He is also on doxycycline and another for blood parasite. He has a fever of 39.6 now.
Is there anything else I can give him to help his bone marrow produce blood faster?
How mch does it cost for a blood transfusion
Add a comment to Muffin's experience
Was this experience helpful?
Sabastion
Siamese
13 Years
0 found helpful
I lost my baby today, I had him from a kitten to new 13 years later. This past Thanksgiving he had an attack of some kind. He was giving his very loud distress meow. When I got to him his breathing was very rapid
I got him calmed down and he went to sleep, I had no way of getting him to the animal E.R after several hours he was up and moving around and he seemed ok until today 12/6

He was fine at first he ate drank and played like normal then about 2-3 hours later he had another attack but this time his breathing was normal I got him calmed down and made arrangements to get him to the E.R

The Dr examined him and found that his gums were pale and he temperature was low The Dr could not feel anything out of place in his abdomen and decided to check his blood

The only thing she could find was his red blood cell count was very low and without a transfusion and more test's that I just could not afford his prognosis was not good so it would be better to let him go and end his suffering.
Add a comment to Sabastion's experience
Was this experience helpful?
Sunshine
Cat
11 Years
0 found helpful
Has Symptoms
Eating less, sleeping more
My cat is 11 and I took him to the vets for his yearly exam. He had a slight heart murmur and we followed up with a complete blood work. My vet called and said my cat had anemia and most likely cancer. He said we could do a blood transfusion but still wouldn't know the underlying problems and it may not help. I asked about medications and he said there were none. He told me to watch him and monitor what he eats and if he begins to slip I'll have to say goodbye.
Add a comment to Sunshine's experience
Was this experience helpful?
Carmella
Short hair domestic
4 Years
1 found helpful
Anemia. She was at an ER clinic. I paid for a blood transfusion but they finally said they had no blood. I had 3 other cats at home (all still alive & healthy). Could they not have used blood from another cat since they had none? She was put down the next day. I was never given an explanation. Costs $3,000.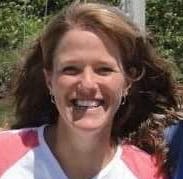 1608
Recommendations
I'm sorry that you lost Carmella. Without knowing more details about her situation and the cause of her anemia, it is hard for me to comment on what might have happened. They would have been able to use blood from another cat, once they tested that cat for infectious disease and blood type. Cats have different blood types, and some transfusions are fatal, so there has to be care taken when transfusing cat blood. It certainly is reasonable to follow up with the veterinarian that was taking care of her and ask questions as to what might have happened, and I would assume that you were not charged for a transfusion that did not happen. Again, I am very sorry for your loss.
Add a comment to Carmella's experience
Was this experience helpful?
Mango
Siamese
1 Year
1 found helpful
Has Symptoms
Vomiting, diarrhea, blood loss
Hi, my friends cat was determined to have anemia (10 reading) and was bleeding so we took her to a hospital. However the first hospital we took her to did not do a blood transfusion, just gave her plasma to stop the bleeding. They said that a blood transfusion may not help, and instructed us to take the cat to a specialist. However, I am wondering why they waited a whole day before attempting a transfusion when the red blood cells were determined to be low? It seems like the first response after a low red blood cell count is a transfusion. However I am not a doctor. Am I to focused on getting a transfusion VS finding out the underlying cause. I'm only asking because it seems like time is ticking quickly and we haven't made any progress at all.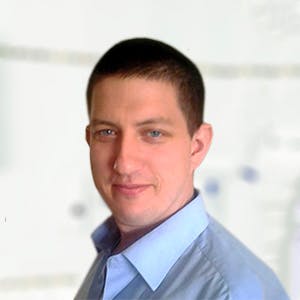 3318
Recommendations
It really depends on the cause of the anaemia, if the cause is due to red blood cell destruction from an infection, parasites, autoimmune disease or poisoning it would not be beneficial to get red blood cells in some instances due to being back at square one again after a few hours or a day. Each case is different and the decision to do a whole blood transfusion or plasma transfusion is at your Veterinarian's discretion. Typically anaemia has three main causes: increase in destruction (infections, parasites, poisoning, autoimmune disease); decrease in production (bone marrow disorders, kidney failure) or increase in loss (bleeding, heavy parasite infestation). Regards Dr Callum Turner DVM
Add a comment to Mango's experience
Was this experience helpful?
Acorn
short hair
11 Years
0 found helpful
Has Symptoms
Subnormal body temperature
My 11-year-old hefty (at 19-22 lbs) cat Acorn started hanging out in the basement (which we thought was because it is cooler in the basement). On Sunday, he was meowing from the catio (which is attached to the basement through a tunnel connected to a basement window. I rescued him from the catio and brought him upstairs. He seemed very disinterested, drank some water, had some crusting around his nose and I noticed he would shiver occasionally. I placed him in sunny windows, but he didn't seem happpy. We took him to the vet who told us he was severely dehydrated and had a subnormal body temperature of 94 (when it should be 101). Later that day, the vet called saying that he was severely anemic and needed a blood transfusion. His blood read was at 10 and should have been at 20. He has since had two blood transfusions which have brought his blood up to 16 (after the first) and then 17 (after the second). He wasn't eating so they asked us to come by to pet him and try to get him to eat. I sent my husband (since i am out of the area currently) with his favorite food (corn), and he ate it. I also talked to him over the phone, and he meowed and purred when he heard me. He has since had a steroid. Any ideas? How long do you think he will need to stay? They asked about feline leukemia, but i thought he would have a fever and weight loss, which he did not. He does have a bad case of fleas since the Frontline we have been using religiously is worthless. (We also have five other cats, all of which are indoor cats.) Any thoughts on what this could be or how long he will need to stay at the vet hospital???
Add a comment to Acorn's experience
Was this experience helpful?
Oprah
Domestic long hair
4 Years
0 found helpful
My cat has recently (within the last 3 months) lost about two pounds and become very lethargic. Just recently I noticed her licking in her litter box. Lately she will pee in strange places. Also she is losing her voice. I have a vet appointment in two days but I just feel so confused and helpless. I have also taken the best care I her and she is still so young. What could be happening to her?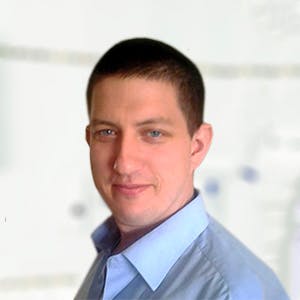 3318
Recommendations
Without examining Oprah it is difficult to narrow in on a specific cause for the symptoms but since she has include a hoarse meow, increase in thirst and urination, loss of weight among others I would look at the thyroid gland; but I cannot be certain at all without examining her. Regards Dr Callum Turner DVM
Add a comment to Oprah's experience
Was this experience helpful?
Moto
Russian Blue
5 Years
0 found helpful
My cat was diagnosed with a uti, came home and she still wasnt eating. Took her back and red blood cell count was around 2 and her clotting factors were elevated. Started her on vitamin k and fluids but she still wont eat or make rbc on her own. Introduced a steroid and appetite stimulate and she is still declining. Currently her RBC is less than 1.9 and they are giving her a transfusion just so I can get up to her and say goodbye. Have I done everything I can? Feline leukemia was negative and we do not own rat poison.

Read more at: https://wagwalking.com/cat/condition/anemia
Add a comment to Moto's experience
Was this experience helpful?
Midge
DOMESTIC
6 Years
0 found helpful
how much should it cost to treat, strictly indoors, still playful, eats up a storm, urine clear, bowel movements good.
Midge was leaving blood spots she sat so we took her to the vet.
The vet did a full blood work up, and the bladder was full of red fluid not 100% blood urine included.
The vet says the blood test showed that maybe her bone marrow is the culprit.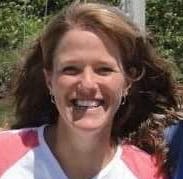 1608
Recommendations
What you describe can be a complicated disease to treat, and will depend on how it responds to treatment. There isn't any way that I can give you an estimate for treatment without more information. If you aren't sure of the cost that is being presented to you, it is never a bad idea to have a second opinion. I hope that everything goes well for Midge.
Add a comment to Midge's experience
Was this experience helpful?
Iona
angora
4 Weeks
0 found helpful
My four week old cat is sleeping a LOT and not as responsive to "bothering" as I normally expect with a cat. She is all white so her ears and eyes and nose area are usually pinkish in colour but now seem unnaturally pale. She is breathing and eating normally and plays with her brother aggressivly once she gets up to it. But I am concerned for her especially since she had a serious of very bad eye infections two weeks ago.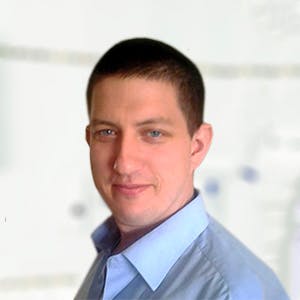 3318
Recommendations
Without examining Iona I cannot say whether or not she is anaemia or has another condition; if you are noticing that she is more white and has pale gums you should visit your Veterinarian for a thorough examination and blood test. Given her young age, you should really have her checked over anyway to be on the safe side especially if she is showing signs of lethargy. Regards Dr Callum Turner DVM
Add a comment to Iona's experience
Was this experience helpful?
Jasper
tabby
14 yrs
1 found helpful
My cat developed pancreatitis 3 months ago and, as a result, his immune system was somehow thrown out of whack and after we cured the pancreatitis, his blood cell count began to drop!! His cells were being vigorously produced...but they were being zapped by his now confused immune system. He got critical(down to a count of 9) and we did a transfusion. He rose to 11 and then dropped to 10 a day later...so we did a second transfusion . All this time he was on a heavy dose of prednilizone only. We put him on Atopica as well after the second transfusion and he slowly recovered and responded to the Atopica and pred together. We tried him on Lukeran for a week but it didn't work. So. we don't know what caused the pancreatitis , but we think it caused the auto-immune issue. He continued to produce healthy cells and he rose to 24 after about 3 months. No one thought he would live. This cat is 14 and he was very healthy with a strong immune system! Now he is dropping to 18 and his cell production is decreasing. We just confirmed that he now has diabetes caused by 3 months of life saving pred. My question is : can diabetes in cats cause bone marrow function to produce fewer new cells?? My vet says it can. His blood sugar rose from low numbers to 12 2 weeks ago when he dropped from 24 to 20 in cell count. Now his sugar today is 14, and diabetes is confirmed. Looks to me like it is affecting production in the marrow because it showed up 2 weeks ago, right when his numbers started to fade!!! What do you think?? And , also, do you think that a hormone imbalance would cause the immune system to get "confused" as it had originally?? Please let me know what you think . Thank you !!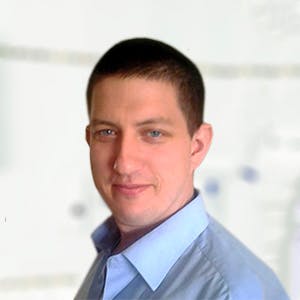 3318
Recommendations
Some cats do become diabetic with long term use of steroids, which may resolve in some cases after cessation of treatment. Cyclosporine is more effective than prednisolone in suppressing the immune system of cats with diabetes. Most probably the production of red blood cells is normal, but the red blood cells would be destroyed (haemolysis) in circulation. A blood test to determine reticulocyte counts or a bone marrow biopsy would confirm bone marrow function. Regards Dr Callum Turner DVM
Add a comment to Jasper's experience
Was this experience helpful?
Gringo
Siamese
8 Years
0 found helpful
8 year old siamese male is anemic, had fleas just before showing signs. fleas have been removed but no improvement, is it possible he is so low on blood he isnt regenerating red blood cells or it is something else. vet had done 2 blood tests and found nothing now is telling me its probably cancer but brother says all it needs is blood transfusion. vet had given meds for parastite but came back negative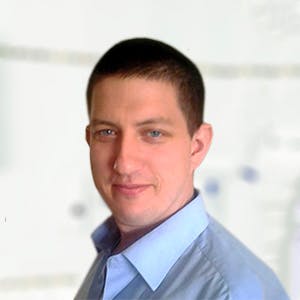 3318
Recommendations
If the red blood cells are not regenerating or there is a destruction of red blood cells, a blood transfusion would only be a temporary measure and not a permanent fix. Circulating reticulocytes would give an indication of whether the anaemia is regenerative or not; also increases in other parameters may indicate if there is some cause destructing red blood cells (immune mediated haemolytic anaemia for example). An x-ray or ultrasound would be useful to look for masses in the liver, spleen or other organs which may explain a decrease in red blood cells. Regards Dr Callum Turner DVM
Add a comment to Gringo's experience
Was this experience helpful?
Frankie
Siamese
4 Years
0 found helpful
Has Symptoms
increased breathing rate, lethargy.
Hello I have a 4 year Siamese, Frankie. He disappeared for 2 weeks and came back hardly able to walk, weight gone from 5.2 to 4 kilos, severly dehydrated and starved, eyes turned a vivid gree, eyes so sunken could herdly be seen, jaundice evedent. Syringe fed water and liquified food for 3 days until could get to a vet. He was improving but slowly and by then could not walk. They did blood tests. alanine aminotransferase 658, alkaline phosphtase 5. No sign of infection. Haemocrit 17.7, haemoglobin 6.4, erithrocytes 4.16. He has been on IV fluids and intensive feeding due to the lipidosis. They repeated blood works today..erythrocytes 3.52,haemoglobin 5.5,haemocrit 15.4,alanine aminotransferase 191,alkaline phosphatase 9.Bilirubin went fron 2.43 to 0.83, creatine went from 1.70 to 0.96. So his anaemia is getting worse. Is there any chance he has been poisened? I live in a remote part of agricultural area and they do not treat animals well.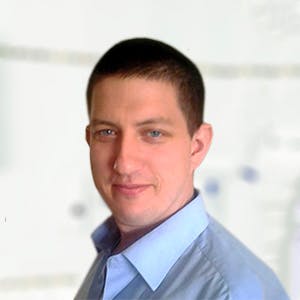 3318
Recommendations
There are many different causes for anaemia and jaundice (commonly seen with haemolytic anaemia) which may include poisoning, in rural areas there are a lot of chemicals used on the land and just left lying around by farmers so it is possible; other causes may include infections, parasites, immune mediated haemolytic anaemia among other conditions. Without examining Frankie I cannot say for certain what the cause was. Regards Dr Callum Turner DVM
Add a comment to Frankie's experience
Was this experience helpful?
Willow
domestic short hair
16 Months
0 found helpful
Has Symptoms
eating less, lethargic, anemic
FELV, anemic kitty, PCV 15 my vet wants to do biopsy along with transfusion to determine what the bone marrow is doing. If she ends up having bone marrow cancer, or any type of cancer can she be treated with chemo drugs?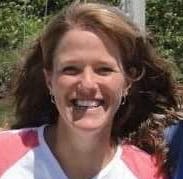 1608
Recommendations
Thank you for your email. Depending on what the results of the biopsy are, there may be treatment and chemotherapy options available, yes. There are also some blood parasites that can cause anemia in cats, and it may be a good idea to send that send a blood sample off to test for Babesia, as well.
Add a comment to Willow's experience
Was this experience helpful?
Dillon
Russian Blue
11 Years
1 found helpful
Is there a special diet I can try for my cat's anemia? His red blood count is at 19%. Can boosting the immune system in general help make more red blood cells?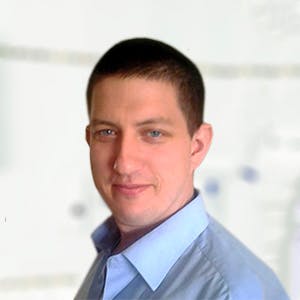 3318
Recommendations
It depends on the underlying cause of the anaemia, if it is an immune mediated hemolytic anaemia; the immune system is destroying red blood cells which would make boosting his immune system counterintuitive. If the cause is due to dietary deficiency of iron etc… then supplements or dietary changes may help. Anaemia is caused fundamentally by three causes: increase in destruction, decrease in production or blood loss; once the underlying cause is known treatment and management may be taken. Regards Dr Callum Turner DVM
Add a comment to Dillon's experience
Was this experience helpful?
plomito
siam
5 Months
0 found helpful
my cat is really bad he cant stand up and he keeps trying to sleep and I already took him to the vet and thry gave me some pills but what I see is thaya my cat is really bad what can I do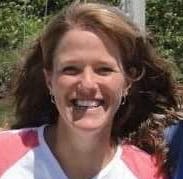 1608
Recommendations
Since I don't have any way of knowing why Plomito is anemic, it is difficult for me to comment on how to treat him. I'm not sure what medication he is on, but it may take some time to take effect. It would be best to call your veterinarian, as they know more what is going on with him and how he is being treated, and see if there is anything more that you can do for him.
Add a comment to plomito's experience
Was this experience helpful?
Thomas
Persian Himalayan
5 Years
0 found helpful
My Persian cat is 5 years and 3 months and weighs 2 kilos. She has always been a very tiny cat since we adopted her. She recently developed a very aggressive breast cancer and we brought her to the vet who suggested immediate surgery. So we have removed he marmary chain on one side. This was an intense surgery and happened 4 days ago. Today I have received a call from the doctor that they did a blood test and the red blood cells have reduced from 34% before surgery to about 16%. A few hours later I reduced to 12% then the doctor recommended steroids which we did. She got worse and became very lethargic. So we decided to go for a blood transfusion with one of our other cats. The other cat had excellent red blood cells values. Since the transfusion our cat seems stabilized but I am afraid that this is only temporary and we might lose her as the cancer has spread potentially(not confirmed). Could this anemia be temporary and caused by she surgery? It has been a lot for her because she is really tiny and skinny. I'm really desperate for solutions in order to safe my cat.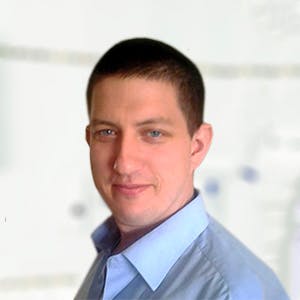 3318
Recommendations
Most likely the blood transfusion will only be a temporary solution to buy more time to work out a more long term solution. It is important to determine whether the cause of the anaemia is due to an increase in destruction of red blood cells, a decrease in production or blood loss; blood tests should give a good indication to the cause. The follow up blood results will give an indication of what next; your Veterinarian suspects an immune mediated anaemia as they recommended steroids which would also have been my initial assumption. Regards Dr Callum Turner DVM
Add a comment to Thomas's experience
Was this experience helpful?
Chloee
Calico
12 Years
0 found helpful
My cat got diagnoised with anemia. After looking at her blood labs my vet also said she has coronavirus. My question is did the coronavirus cause the anemia? He mentioned doing a blood transfusion but even after that he said she will get sick again, I assume do to the coronavirus. She's 12 years old and very weak, he said she may not even make it through a blood transfusion. Is this information I was given a correct explentation? I have a difficult time understanding health related issues like this.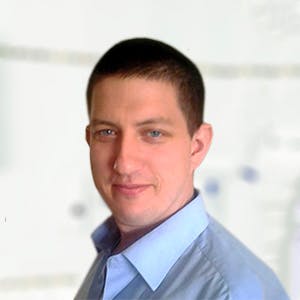 3318
Recommendations
Coronavirus is one of those infections which tests pick up but really isn't indicative of anything apart from exposure to the coronavirus, it doesn't really indicate a current infection. There are many different causes for anaemia, which may or may not be related to coronavirus/FIP (feline infectious peritonitis); I cannot say whether or not there is a relation in the case (also remember that coronavirus doesn't mean FIP). Regards Dr Callum Turner DVM
Add a comment to Chloee's experience
Was this experience helpful?
Lukas
Cat
2 Years
0 found helpful
Hi ! My cat Lukas (2 years old) was brought to the vet about 2 weeks ago with severe anemia, swollen spleen, high fever and red blood count at 8. He was tested for feline aids and leukemia and both came back negative. He was first treated with doxycycline but after 2/3 days not responding to it, he started Azytromycin and Atovaquone. He started getting some weight, fever went down and his blood count started going back up to 12 and then 15 last Thursday. Optimistic that we were on the right track we religiously kept on feeding him every hour with a seringe and giving him his medication. Today, he had gained another 0.2 lbs since Thursday but the red blood count is back down to 11 and had a mild fever. He was thought to have cytauxzoon felis even though no parasite was observed under microscope. Don't know what to do anymore! Any ideas? Thank you in advance for all your help!!!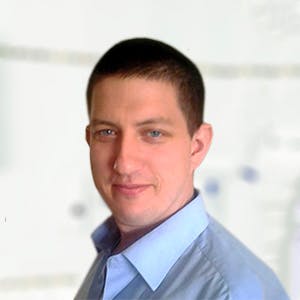 3318
Recommendations
If you live in an area where Cytauxzoonosis is present (Missouri, Arkansas, Florida, Georgia, Louisiana, Mississippi, Oklahoma, Texas, Kentucky, Kansas, Tennessee, North Carolina, South Carolina, Nebraska, Iowa and Virginia), then it may certainly be the cause; typically signs of the piroplasms or schizonts are visualised on a blood smear to confirm the diagnosis. Treatment with atovaquone and azithromycin for ten days is considered to be treatment of choice for Cytauxzoonosis. However, without examining Lukas I cannot fully weigh in to confirm the diagnosis or give a different opinion. Regards Dr Callum Turner DVM www.msdvetmanual.com/circulatory-system/blood-parasites/cytauxzoonosis
Add a comment to Lukas's experience
Was this experience helpful?
Sugar
Siamese
14 Years
0 found helpful
14 year old female Siamese recently diagnosed with feline leukemia is anemic. Has pcv of 10%. All other readings fine. Doesn't want to eat. Given prednisone and vitamin b/iron in liquid form. Won't accept either. Vomits when given. Is drinking water and peeing normally. Any suggestions on getting her to eat and or raising her pcv?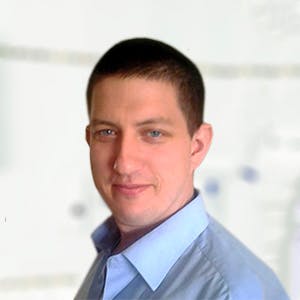 3318
Recommendations
The problem with FeLV is that in around 25% it produces a non-regenerative anaemia and in other cases it may cause a hemolytic anaemia but the non-regenerative anaemia is more common. Management of the anaemia would be just management with blood transfusions and medication (if appropriate) depending on the type of anaemia present. Regards Dr Callum Turner DVM www.msdvetmanual.com/generalized-conditions/feline-leukemia-virus-and-related-diseases/feline-leukemia-virus-and-related-diseases-in-cats-overview
Add a comment to Sugar's experience
Was this experience helpful?