What is Aspiration Pneumonia?
If you believe your cat may be suffering from aspiration pneumonia it will be important to seek immediate veterinary care, as the symptoms can progress quickly.
Aspiration pneumonia in cats is a potentially life-threatening condition in which food or another foreign body is inhaled into the lungs. The object or material causes irritation and inflammation and the body's natural reaction is to produce fluid and mucus as a response to the irritant. The fluid and mucus will build up in your cat's lungs, making it difficult to breathe. The foreign material can also contain bacteria that may grow and reproduce in the warm and moist environment of the lungs. In this case, your cat may also develop an infection which will cause the buildup of fluid to be more severe and more difficult to recover from.
Symptoms of Aspiration Pneumonia in Cats
The severity of symptoms will vary from cat to cat and will also depend on the quantity and size of food or other foreign body that has been inhaled. Common signs to watch for include:
Difficulty breathing
Lack of appetite
Coughing or hacking
Rattling or noisy breathing
Panting or breathing through mouth
Weakness
Lethargy
Fever
Arching or stretching of the neck
Discolored pale or blue gums
Runny nose
Vomiting
Regurgitation
Causes of Aspiration Pneumonia in Cats
The underlying cause of aspiration pneumonia is a foreign body that enters your cat's lungs. This condition occurs in hand-reared kittens and in adult cats.
Aspiration Pneumonia in Kittens
Aspiration pneumonia can often occur in very young, hand-reared kittens. This happens when milk is administered through a bottle with too large of a nipple hole, or that allows too large of a flow of milk or fluid. Kittens can inhale when attempting to nurse and fluid can then enter the lungs. Improper bottle position or improper use of tube feeding can also cause a young kitten to inhale liquid.
Aspiration Pneumonia in Adult or Non-Nursing Cats
In the case of adult or non-nursing cats, aspiration pneumonia can have a variety of causes. These may include:
Inhalation of food particle after eating too quickly
As a result of vomiting
After general anesthesia
Faulty administration of liquid medication
Exposure to smoke, gas, or other caustic chemicals that irritate the lungs
Diseases that cause laryngeal paralysis, which disrupts the normal movement of food and air in passageways
Diagnosis of Aspiration Pneumonia in Cats
Diagnosis of aspiration pneumonia in your cat will begin with a complete physical exam. You should provide your doctor with a complete physical history for your cat. If your kitten is young, mention whether and via what method you have been hand-feeding or nursing. It will also be important to let your vet know if your cat has recently undergone anesthesia or was sedated for other procedures. Finally, provide your vet with a complete history of any vomiting, regurgitation, or neck or back problems which may indicate an underlying condition or disease.
Your vet will then perform various diagnostic tests. A basic temperature check and a full blood panel and urinalysis will help determine whether there is any underlying infection. Your vet will attempt to examine the mouth or airways of your cat. They will also listen to lung sounds using a stethoscope. This will identify the telltale raspiness or popping sound of air traveling around mucus and fluid within the lungs.
Your vet may also remove fluid from the lungs to culture for any potential sensitivity. This will allow them to determine the best course of antibiotic or other prescription treatment for your cat. This may sometimes be done via a procedure called an endotracheal lavage in which fluid is flushed into the lung and aspirated back for culture testing.
Your vet may also order x-ray or ultrasound imaging which will help determine the extent of the buildup of fluid in the lungs and will also potentially identify any laryngeal disease which caused the aspiration initially. X-rays may also help identify the cause of vomiting, if that is the cause of the aspiration pneumonia.
Treatment of Aspiration Pneumonia in Cats
Treatment of aspiration pneumonia will depend on the underlying cause. Your veterinarian's first priority will be to stabilize your cat and treat the immediate symptoms in order to facilitate normal breathing and elimination of any infection. Oxygen therapy, in which your cat is given oxygen through a mask, or at some clinics, placed in a special oxygen machine, is a common treatment for stabilizing your cat. Intravenous fluids and antibiotics will also help stabilize your cat and support its system while fighting off any infection.
Once your cat has stabilized, your veterinarian may treat any underlying conditions such as disease or vomiting. Anti-vomiting medications may be given to help reduce the risk of future episodes. Once your cat is stable and can breathe normally, it may be allowed to go home to continue to recover.
Recovery of Aspiration Pneumonia in Cats
Prognosis for recovery from aspiration pneumonia is good. Once stabilized, the majority of cats begin to recover at home and return to normal behaviors within several weeks. Follow up visits with your vet will be important to determine whether any scarring of the lungs has occurred. You should carefully follow all treatment regimens since aspiration pneumonia can return and escalate quickly if the infection and inflammation are not fully eliminated.
Aspiration Pneumonia Questions and Advice from Veterinary Professionals
Kitten
Unknown
5 Months
0 found helpful
This kitten is wheezing and having a lot of trouble breathing. When she breathes you can hear some kind of liquid and rattling is in her lungs. She has a bump on her back that seems to be full of liquid. When I touch it, she meows in pain. She's also very weak, she can barley even get up. She hasn't eaten. She's been like this for a few days and it's only getting worse. Help please.
Add a comment to Kitten's experience
Was this experience helpful?
Tweety
stray
4 Weeks
0 found helpful
We rescued 4 kittens, they were just week old when we got them, we bottle feed them for their mother died after several days after she gave birth due to poisoning. Last week we tried feeding them with cat food softened in water. This week was their 5th week, thursday night one of the kitten is weak and did not eat. Early in the morning we found him dead. After a day, 2 kittens cannot move but can breath. We warmed and stimulated them and eventually got better. But the other kitten is so weak. Next night, the weak one was tilting its head upwards and can't hardly breath then died. Then the other day so is the other one. And now I only got 1 kitten left. We cannot afford to take him to the vet. He is so thin but gets to take milk a lot.
Add a comment to Tweety's experience
Was this experience helpful?
Jackson
Domestic shorthair mix
3 Years
1 found helpful
While administering liquid medication for vomiting, my cat moved his head at the last minute and I squirted in the medicine a little further and more forcefully than I expected to. He immediately started coughing a little then stopped. He's coughed a few more times today but otherwise seems normal. It was 2 ml of a liquid medicine. I don't think that's a lot of liquid but I'm concerned about aspiration. Should I be worried? What signs should I look out for?
The same thing just happened with my cat. Did everything turn out ok?
Add a comment to Jackson's experience
Was this experience helpful?
Smowflake
Unknown
Three Days
0 found helpful
If I could get a reply it would be lovely. My mother and I are regular foster parents and today we got three day old kittens the mother was rejecting. I'm suspecting one of them has been pooling a lot formula in its lungs and nose because it is sneezing and its breathing feels congested when I touch its side. It recently shot formula out its nose. Is there anything I could do for it this young?
Add a comment to Smowflake's experience
Was this experience helpful?
Berry
None
1 Week
0 found helpful
Hello. My baby kitten who is bottle fed had a small amount of milk going out of his nose while he was bottle fed. I immediatelly pulled the bottle and he sneezed a few times. Should I get him checked out right away or this might have been just a one time incident and he can be fine?
Add a comment to Berry's experience
Was this experience helpful?
Breeah
Domestic med hair calico
6 Years
0 found helpful
Has Symptoms
thrashing, limp, barely breathing
My 6 yr old indoor cat aspirated her hairball and I took her immediately to the Vet/ER and an ultra souind was done and the Vet said her lungs were all white and he chance of survival was probably hopeless although she could be put into oxygen for 4-5 days and if she should survive that she wil definitely have pneumonia, and she may or may not survive she encouraged me to put her to rest, is this correct
Add a comment to Breeah's experience
Was this experience helpful?
Sassy
Siamese
18 Years
0 found helpful
It's been having a hard time breathing then making a really wheezing noise hard breaths sometimes goes limp it sometimes feels like she's getting cold but gets warm cuz I keep covering her I can't take her to the vet I can't get any help cuz I can't pay she is about 18 years old I need help right away I got her to eat and drink water and she's been eating I got her to drink Pedialyte
Add a comment to Sassy's experience
Was this experience helpful?
Mowgli
Kitten
3 Weeks
0 found helpful
My 3 week old kitten is having trouble breathing she has been to the vet and they prescribed him amoxicillin to help with an infection. He still has his mother around and she takes care of him by keeping him warm and cleaning him but I'm not sure if he has been nursing and he still sounds like he has fluid in his lungs and sinuses. What can I do to help him and to make sure he is getting the nutrition he needs?
Add a comment to Mowgli's experience
Was this experience helpful?
NA
Not sure
One Year
0 found helpful
I made a dumb mistake and I am aware and will no longer keep these two bottles next to each other. Anyway, here goes and don't judge me I am a responsible owner I made a mistake while tired in the middle of the night.
I have smartykat catnip spray and nutrivet spray. I accidentally grabbed the catnip spray, on top of it all when I sprayed it on the wound on her lip she moved and my finger moved from her nostril. She inhaled when I sprayed, I am worried she got in her lungs. She's shown no signs of anything since that wheeze on the initial spray. I am very worried and distressed, I haven't been able to think about ANYTHING since then. I am literally torturing myself, I feel so god awful. Please any input would be so helpful.
Add a comment to NA's experience
Was this experience helpful?
boee
Mixed breed
10 Years
1 found helpful
my cat has difficulty breathing in the last 3 months. in the x ray there is something in one of her lungs.the vet says that its not cancer. he think the damage is permanent and there is no cure.she Suffers from constipation and is treated often with paraffin oil. im affraid that the thing in her lung is paraffin that she inhaled. the vet say its possible, but there is no solution besides giving her doxycycline just to ease her. in case of inhaling paraffine - is there any treatment ?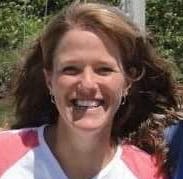 Dr. Michele King, DVM
Dr. Michele King DVM
1611
Recommendations
Thank you for your email. If Boee did inhale paraffin, there isn't a way to get that oil out of her lungs, and the only option would be to treat for inflammation and possible infection that may occur as a result of that. Over time, her lungs may recover, but she may need ongoing treatment for the oil in her lungs. Your veterinarian will be able to give you a better idea as to how she may recover long term, as they can assess her breathing and see her, and her x-rays. I hope that everything goes well for her.
Add a comment to boee's experience
Was this experience helpful?
Baby
Tortie
3 Years
1 found helpful
Has Symptoms
Tarry Stool Hissing at siblings
Tarry Stool outside of litter box
My cat, Baby, developed Aspiration Pneumonia after vomiting a hairball 2 weeks ago. The onset of symptoms was very sudden with her body quivering. We rushed her to vet and she was later admitted to the ER clinic for an overnight stay. They kept her on IV and oxygen.

She was released the next day and we were given oral antibiotics to give her for 2 weeks and then advised to have her see vet for recheck which is coming up this Wednesday.

My concerns are the following:

1)She has 3 siblings and has been hissing at them ever since she got home.

2) She seems to want to hide out in window sills.

3) She is eating and drinking good, however, started pooping and peeing outside of litter box at night. Poops appear to be blackish and sticky.

4) She just doesn't seem like the same cat :((

Can you tell me what this could be from? (No routines or food and have changed in the household)

Thank you,
Lisa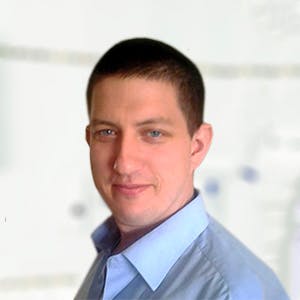 3320
Recommendations
Sometimes when cats are not well, they want to be left alone to recuperate; if they get disturbed they may lash out at siblings, this would be something to monitor going forward. The tarry black stool may be more of a concern as this may indicate a bleed in the upper gastrointestinal tract, but this may be a side effect of medications (you didn't mention any specific medications so I cannot say for sure). Keep a close eye on Baby for the meantime and follow up with your Veterinarian when you visit Wednesday. Regards Dr Callum Turner DVM
Add a comment to Baby's experience
Was this experience helpful?
Cannonball
Blue Abyssinian
10 Years
0 found helpful
Has Symptoms
Stretching of neck throwing up
I've been giving liquid medicine to my cat for a few weeks now. She's very hesitant to take it and I always shoot the medicine in too fast. I don't mean to but she scratches me very hard and it's difficult to keep a steady hand. Immediately after, she shakes her head and stretches out her neck for a few seconds. I haven't heard any struggling with her breathing, and she's still active as normal, but I'm still concerned if she could've gotten the medicine in her lungs anyway. She already has kidney faliure (which the medicine is for) and I don't want to add this to her list of problems. She also threw up twice in a row after about 4 weeks of taking her medicine.
Add a comment to Cannonball's experience
Was this experience helpful?
Astrid
Domestic shorthair/bengal mix
1 Year
0 found helpful
Medication Used
Theophylline , methylpredisolone
Hello, so I have a 1 and 1/2 year old spayed female cat. Very healthy all round, great appetite, loves to play, no vomit or diarrhea, negative for all feline diseases but "exposure" to panleuk, and fully vaccinated. About 6 months ago she got into the pantry and ate a bunch of smaller than pea size raw pasta shells. She ate A TON of these and got super constipated but what worried me more was she started doing a very shallow but violent coughing/hacking. Luckily I am a vet tech so we got her x-ray'd and got some meds but my vet was not concerned about me saying i thought she might have inhaled a peice of tiny pasta. Qucikly pointed out that the x-ray showed the lungs were clear. Over the course of about 6 months the coughing has continued but slowed in frequency, usually after she runs particularly fast or she'll move positions when cuddling and suddenly bust into a violent, shallow coughing fit. I brought it up to my vet again and she agreed to do an endoscope on her so after sedation and placing a trach tube we scoped the esophagus (pretty normal) but due to the technician not being able to place the endoscope into the trachea we did not get to see any of that passageway (which i felt was the whole point). She passed the diagnosis off as feline asthma and we are trying a round of theophylline and methylprednisolone. I still think she has something in her lung and I dont know what to do. Luckily she is not showing any other symptoms at all. Please help.
Add a comment to Astrid's experience
Was this experience helpful?
Lux
Bombay
8 Weeks
0 found helpful
Hi. I have a orphan kitten that is about 8 weeks. He refuses to eat soft food and drink from a bowl so he is still bottle feed. He now is raspy and has mucus coming from his nose. Now, after he just ate he is gasping for air. I have no money to take him to the vet. The vet I called said to use saline drops and a bulb to get the mucus from his nose and see if it clears on its own. Anything else I can do?? How can I get him to eat on his own??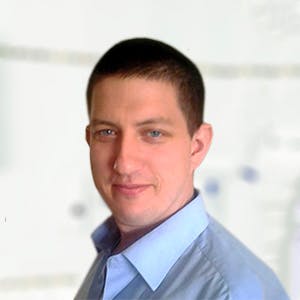 3320
Recommendations
Without examining Lux I cannot determine the severity of the condition or if any food was aspirated; it is important to try to remove mucus by either using a warm cloth, placing Lux in a humid environment (in the bathroom when you take a hot shower) and try to encourage eating normal kitten food (you can try by hand or slowly syringing a small amount of smooth wet food with water). Also when feeding, try to have Lux sitting normally and not laying on the back like a baby. Regards Dr Callum Turner DVM
Add a comment to Lux's experience
Was this experience helpful?
Monster
Short hair domesticated
13 Weeks
1 found helpful
My name monster had a bad teeth took her to the vet teeth fell out before vet could pull but she was put under now she was eating and drinking then she stopped. Now she is not eating or drying took her back because her breathing changed vet gave us no antibiotics for tooth. Sent blood work off everything came back negative. She stop eating she lost .5lbs. So he gave her some vitamins and fluids in her back. Then have breathing changed took her for xray now vet says she has fluid that maybe cancer. Can some things be done causing pneumonia in cats?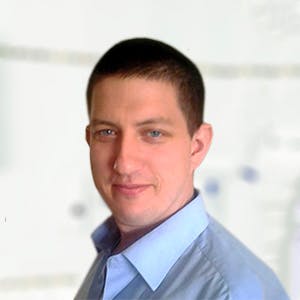 3320
Recommendations
If there is fluid in the lungs, thoracic cavity or abdomen it may be an indicator of some types of cancer; any treatment would depend on whether the cause for the fluid was cancer, infection, heart failure or another causes since there is no one fits all treatment. Regards Dr Callum Turner DVM
Add a comment to Monster's experience
Was this experience helpful?
Jack
Tiger striped
14 Weeks
1 found helpful
Adopted a kitten from local shelter. Next day started sneezing. After two weeks it got worse and constantly starving. They put him on amoxicillin twice a day. Ten days he is worse with same ssymptoms. Take back he says uri again. Same antibiotics for next ten days. Wait a couple weeks due to funds and take him back. He Is worse sneezing, coughing, when he eats he sounds like he can't breathe and sounds awful. He has yellow nasal drainage. They put him on cefa drops once day. It's been 7 days and he is the same and some moments worse. He Is constantly starving. Full access to hard food and he is like a wild animal when you eat he attacks wanting food. Have to lock him in bedroom. Even feed him a can of soft food right before we eat and it doesn't matter. He should be huge but he is lean. I mean constantly hungry. I am desperate for answers. He has became so expensive but loved by kids. I adopted another kitten same day but different set and I have a five year old car and they don't have this issue. They will sneeze occasionally.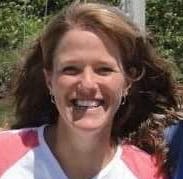 Dr. Michele King, DVM
Dr. Michele King DVM
1611
Recommendations
Some cats are more severely affected by upper respiratory infections and it can be difficult to get those infections under control. If Jack has not been tested for Feline Leukemia or FIV, that would be a good idea, as a decreased immune system can affect response to treatment and make infections harder to control. He may also have intestinal parasites that are complicating his situation. One thing that may help with his upper respiratory infections long term would be to start him on a Lyzine supplement - these are typically not very expensive and can be added to his food. You can call the shelter veterinarian and talk about these things, as they'll be able to help you with getting him healthy.
Add a comment to Jack's experience
Was this experience helpful?
Moon
long hair
4 Weeks
0 found helpful
Hi, we're fostering a litter of abandoned kittens and estimate them to be approximately 4 weeks old. We've been bottle feeding them PetAg about every 4 hours for 2 weeks now. One of the kittens is making a rattly wheezing sound just after he feeds. He'll do it a few times, and then we don't notice it again until after the next feeding. His appearance, appetite, and playful behavior all seem normal. No vomitting or hairballs that we've been able to identify. Are there any other signs on aspiration I should be looking for?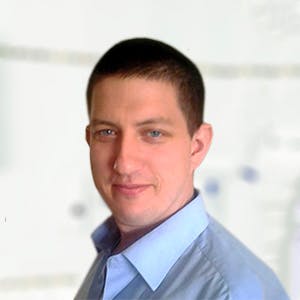 3320
Recommendations
Generally when we are looking at aspiration of food/milk in kittens we will see prolonged coughing, irritation and other symptoms linking to respiratory difficulties (breathing difficulties, high heart rate); the positioning of feeding is important, try to feed Moon whilst he is sat normally and not in a 'baby' feeding position and see if there is any improvement. Regards Dr Callum Turner DVM
Add a comment to Moon's experience
Was this experience helpful?
Runt
Mix
3 Weeks
0 found helpful
I just started taking care of a 3 week old kittens and didn't realize the bottle had no hole and she was continually crying so I grab a syringe without a needle of course but I feed her holding her straight up and even a lil on her back. I let the formula out super slow and steady she never coughed or nothing but I just read not to lay em on their backs when feeding and I'm scared I've hurt her. She's fine right now shes napping but I'm just worried I don't want her to get sick on me. Help!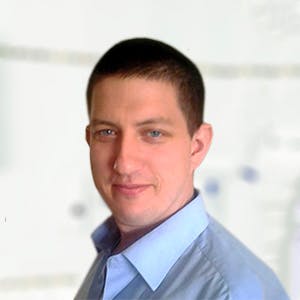 3320
Recommendations
If you haven't heard any choking sounds, coughing or other symptoms it is likely that there isn't anything to be concerned about; try to feed in a more upright position and give drop by drop allowing her to lap it up. Regards Dr Callum Turner DVM
Add a comment to Runt's experience
Was this experience helpful?
Oreo
American Short Hair
9 Weeks
0 found helpful
I just rescued a kitten. We aren't sure how old he is maybe 9 weeks. The past few days I noticed that he started to produce some discharge from his eyes, and his eye today wasn't opening fully. Later this evening when I checked on him he had his eye all the way closed. When I pulled his eyelid down slightly I could see the inside was red. I've seen him rub at it a few times today. We gave him a little bit of allergy medicine hoping it will help. My mom thinks he could have pneumonia and gotten it prior to us getting him. I've also noticed him sneezing off and on which is partly why I figured it could be allergies. Only one eye is closed and producing discharge the other eye looks completely normal. He eats fine, and still has a playful and sweet personality. Any ideas of what it could be would be greatly appreciated. Thank you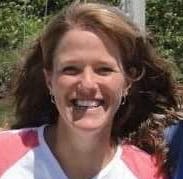 Dr. Michele King, DVM
Dr. Michele King DVM
1611
Recommendations
Kittens are very susceptible to viral diseases that cause problems with their eyes and respiratory systems. Oreo should probably see a veterinarian and get treatment, as some of those viral diseases can cause permanent problems if not treated. Be careful with human medications being given to cats, as many of those are toxic to cats.
Add a comment to Oreo's experience
Was this experience helpful?
Leo
mixed
3 Weeks
0 found helpful
Medication Used
Clavamox antibiotic- oral
I am fostering a feral momma. I got this family when the 4 kittens were one day old. At 18 days I heard one kitten breathing very loud and crackly. When weighed he had lost weight. A vet visit determined aspiration pneumonia was the problem and antibiotics prescribed. My concern is that the kitten is not eating well and is not gaining weight. He is now 22 days old and weighs 300 grams. Today I finally got 10ml of formula into him but it seemed like that caused him some respiratory distress. Maybe the stomach compressed the lungs? Ideally I would like to get 12ml into him per feeding but I feel that I can't do that right now. He is not feeding enough off his mom to gain weight. I think that if he suckles he can't breathe and that is why I need to use a syringe to get formula into him. Any suggestions to make this easier on the little guy? I am also putting him into a steamy bathroom a couple of times a day.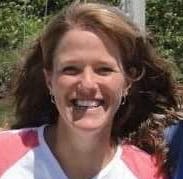 Dr. Michele King, DVM
Dr. Michele King DVM
1611
Recommendations
If Leo is not improving on the antibiotics, he may need further care, and it would be best to follow up with your veterinarian to see what more can be done for him. Steam in the bathroom helps, but he should be improving to the point where he can eat normally.
Add a comment to Leo's experience
Was this experience helpful?
Max
short hair feral
4 Years
0 found helpful
Has Symptoms
HIV+, labored breathing, wheezing,
I have a previous feral cat, who is now very tame and loving. I took him to the vet to be neutered and have his leg wounds tended to from fighting injuries a few months back. He received all his vaccines, but was found to have feline aids. I kept in my home and he has lived very well with my other cats, never attacking them or showing any aggressive behavior. His wounds took about 5 months to heal, but they finally did. Now, he started vomiting every day, 4 or 5 times, not really having any hairballs, but just vomiting. Today, his respirations are labored, around 40 to 50/min, with movement of his chest and belly. I listened to his lungs and he is wheezing and I think I heard some pneumonia. He coughs until he vomits, sometimes just clear water. I gave him 1 ml of Clindamycin this morning, from an extra vial I had from treating his wounds. I have contacted my vet but haven't heard back. I don't know what to do, but he seems to be very ill. I have no where to take him and it is terrible just watching him in such distress. Please help ASAP.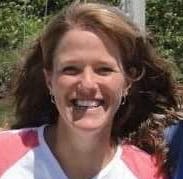 Dr. Michele King, DVM
Dr. Michele King DVM
1611
Recommendations
Cats with HIV are very prone to infections that other cats would recover from normally, and Max definitely needs to be seen right away. If there is an emergency clinic that you can take him to if your veterinarian does not return your call, that would be a good idea. I hope that he is okay.
Add a comment to Max's experience
Was this experience helpful?
Kittiala
Short hair domestic
11 Years
-1 found helpful
I took my cat to the vet yesterday for apparent constipation. They prescribed a liquid laxative, 2ml to be administered by mouth with a syringe (with no needle). I gave it to her last night with no problem but today a few moments after I gave it to her she started coughing and gagging. She has been doing this intermittently for about an hour since I gave her the medication. I called the vet and the receptionist said to monitor her and that the vet would call me back. He hasn't and I know they are closed for the rest of the weekend. I got her to play with me a little and now she looks to be settled down for a nap but I'm still worried. What is the risk she will develop aspiration pneumonia from this? How long would it take for symptoms to develop or preferably for her to be past the risk period for developing pneumonia? I'm supposed to continue to give her the laxative for another 6-9 days but now I'm scared. Any tips on how to do this without risking her choking on it again.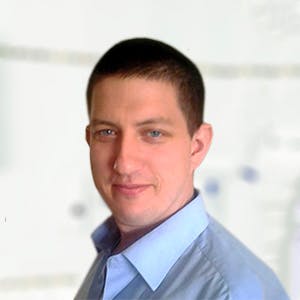 3320
Recommendations
It is possible that the laxative made Kittiala choke and she didn't actually aspirate any of the medication, you should monitor her for the next 48 hours and look for any other symptoms. I don't know which laxative your Veterinarian prescribed but I generally recommend mixing the laxative with some wet food to prevent this type of issue. Regards Dr Callum Turner DVM
Add a comment to Kittiala's experience
Was this experience helpful?
Figaro
tabby
2 Weeks
1 found helpful
Hello! I have a 2-week old. While I was washing his bottom to stimulate elimination, his little nose accidentally went in the water. I immediately removed him and he sneezed. After drying him, I fed him; he ate like usual, played around for a bit, and constantly purred.

Are there immediate signs of aspiration? Should I take him to the vet? Prior to this incident, the day before, he had a complete physical done by his vet; he was healthy and happy.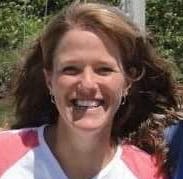 Dr. Michele King, DVM
Dr. Michele King DVM
1611
Recommendations
If Figaro is bright and happy and doing well, and had a very short time where his nose was in the water, you should be fine to continue to monitor him. If he becomes lethargic, doesn't want to eat, or continues to sneeze, I would have him seen. I hope that all goes well for him!
Add a comment to Figaro's experience
Was this experience helpful?
Isis
Siberian
Ten Years
0 found helpful
Hi, my cat has been having coughing/sneezing fits for the last week. At first she had long 30+ second coughing/sneezing fits. More recently they've only lasted between a few, to 10 second long fits of coughing/sneezing. She seems uncomfortable and lethargic in general from it, and has been sleeping more than usual. She also sounds congested or like she might have some fluid in her lungs. Does this sounds like it's something I should be more concerned about? I can't tell whether or not I should take her to the vet, or even if they'd be able to do anything especially helpful for her. Also like I said her condition doesn't seem as bad as it was from the start, so should I only consider the vet if it gets worse again?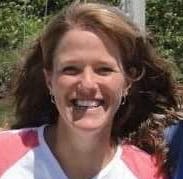 Dr. Michele King, DVM
Dr. Michele King DVM
1611
Recommendations
Thank you for your email. If Isis is lethargic, seems uncomfortable, and seems congested, she should probably be seen by a veterinarian. They will be able to examine her, determine what might be going on, and give her appropriate treatment if needed. I hope that all goes well for her!
Add a comment to Isis's experience
Was this experience helpful?
Chloe
short hair
6 Months
1 found helpful
Has Symptoms
Hacking when drinking water
My cat got spayed/declawed two days ago. She has been hacking/coughing when drinking her water since. She sounded congested yesterday (more lung noise). Today less of that, but now it sounds like upper airway noise. She had antibiotics for UTI less than a week ago and then antibiotics shot for surgery. She is eating less, drinking less and less active, but again, she just got spayed and declawed. What is my next step?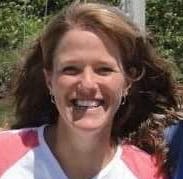 Dr. Michele King, DVM
Dr. Michele King DVM
1611
Recommendations
Thank you for your email. If Chloe had an upper respiratory infection before her surgery, the physical stress of the surgery may have caused that viral disease to flare up again. If she isn't improving over the next couple of days, back to her normal self, or if she stops eating or is having trouble breathing, she should be re-checked by her veterinarian. She may need further treatment. If it is a viral problem, those often run their course, and as long as she is eating, drinking, and generally normal, she may improve on her own. I hope that she is okay!
Add a comment to Chloe's experience
Was this experience helpful?
Fifi
Long haired domestic
1 Year
0 found helpful
My cat Fifi is 1 years old. She is 2 in June. She hasn't been eating and she's been really tired. I don't know if I should take her to the vets or just let her sort it out on her own. I have been using Pepperment oil in the house and she won't come inside. I recently found out cats can get Aspiration Pneumonia from Pepperment oil so I got rid of the smell. I have another cat called Peppy. He is 5 and the smell seems to not have affected him at all. He's acting very normal. I'm wondering if it's because she's younger. Plus, we are kind of in the middle of a heat wave so it could just be because of the heat. But then why wouldn't she want to come inside? Please get back to me.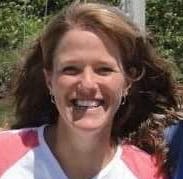 Dr. Michele King, DVM
Dr. Michele King DVM
1611
Recommendations
Thank you for your email. Without examining Fifi, I can't say what might be wrong with her, unfortunately. If you think that her appetite has been decreased, and she has been lethargic, any number of things might be wrong with her, and she should see her veterinarian for an exam to figure out what is happening, and how to treat it. I hope that she is okay.
Thank you for your advice
Add a comment to Fifi's experience
Was this experience helpful?
Kitty
Long haired domestic
4
1 found helpful
My cat Kitty has aspiration pneumonia as well as lower airways disease, he threw up a huge hair ball yesterday and vomit everywhere, he inhaled some and had an asthma attack afterwards several times. This happened around 4pm. At 8:30pm I took him to emergency care because he seemed very weak and there was a yellow fluid coming out of his nose and mouth. The vet gave him two shots, one to bring down his fever and one to try to drain fluid from the lungs.
He was given antibiotics. He has basically just slept all day today and seems to have lost his appetite! Is this a bad sign? How do I increase his appetite? How can I help him recover?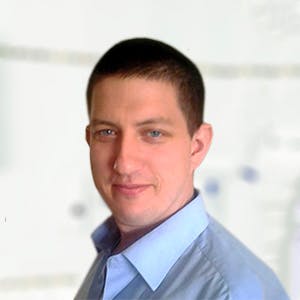 3320
Recommendations
It is not unusual for a cat to lose its appetite after an episode like this, you should ensure at a minimum that Kitty is adequately hydrated since a cat can survive a few days without food. Keep a close eye, but if you don't see improvement by Friday or Saturday you should return to your Veterinarian for an examination. Regards Dr Callum Turner DVM
Add a comment to Kitty's experience
Was this experience helpful?
bella
Calico
4 Years
0 found helpful
I don't know what to do about my Baby Kitty, Bella! I don't think she is well! I am soo worried. So, this last week she has started to show almost like Asthmatic Symptoms, stretching out and then she will cough and wheeez for a few moments. Then it will stop and a while later she will do it again. It is not hairballs and she does not vomit. She is eating and drinking water pretty regularly, is fairly active still; but this is really worrying me.

Something isn't right! It's almost like she is having difficulty breathing. She had this a few months ago and then it stopped and now began again and is more frequent to several times an hour.

Bella has been my one companion since getting my home here in Texas! She is my baby. Sounds weird maybe but it's true. Through my own struggles, she seems to always know and be there by my side. I cannot lose my friend!

It may be something small but my gut tells me something is pretty wrong. I need some help with this! Ideas on making her comfortable at least? I know diagnosis will take time but I feel like she needs immediate treatment! By the way, she does have skin allergies also.
Could this be related?

Any ideas and/or referrals would be helpful and appreciated!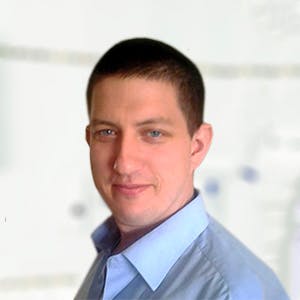 3320
Recommendations
There are various causes of wheezing in cats which may include respiratory tract infections, laryngeal disorders, tumours (blocking airway) among other issues; without an examination I cannot give you any specifics. If the cause is due to allergies, she may respond to 5mg of cetirizine once per day but if she is stretching her neck out she is struggling to breathe and should be seen by a Veterinarian immediately. Regards Dr Callum Turner DVM
Add a comment to bella's experience
Was this experience helpful?
Tefnut
Bengal
4 Months
0 found helpful
Hello I have 4 months old Bengal kitten. Saturday the vet gave her rabies vaccination, booster and deworming. Tuesday she vomited once and became little lethargic and didn't ate that much. On Wednesday she jumped on a liquid called Gamsol which is odorless mineral. I washed her feet fast as soon as I saw her and i took her to the vet. They check her temperature, listened her lungs and her heart and they said that she is okay. The same day after the vet in the night she was still lethargic as Tuesday but she vomited again and we went to the Emergency hospital. They gave her benadryl and cirenia injection because they thought that is caused by the vaccination on Saturday as her symptoms became to increase since Tuesday. My question is how can I know whether her vomiting is caused by her vomiting on Tuesday (potentially reaction to the vaccination) or is from the Gamsol? If she has vomited 5-6 hours after the accident with the Gamsol will this cause aspiration pneumonia in her?
Thank you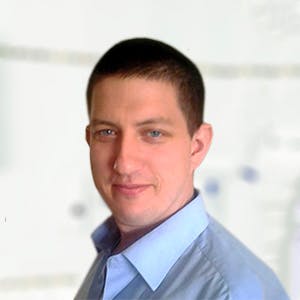 3320
Recommendations
I am not familiar with Gamsol, but it is possible that either the Gamsol or rabies vaccination caused the vomiting; whether or not Tefnut would develop aspiration pneumonia is dependent on him breathing in whilst vomiting, a kitten and vomit a thousand times without aspirating whilst another will vomit only once and have issues. Regards Dr Callum Turner DVM
Add a comment to Tefnut's experience
Was this experience helpful?
Church
American Shorthair
Three Weeks
0 found helpful
My kitten is 3 weeks old and her mother abandoned her. Sadly I did not know how to bottle feed an actual kitten so I fed her like a baby, squeezing the bottle and after so much research, I begin to worry but she does not show any sign of Aspiration Pneumonia. She is happy, walking, now drinking milk the right way, meowing. She did sneeze a few after trying to 'drink' milk from my shirt. How long will the symptoms appear? Will she have it? Does she have it?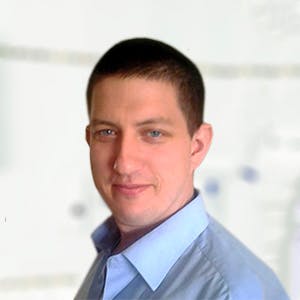 3320
Recommendations
I cannot say without examining her whether or not she has aspiration pneumonia, it is just a case of looking for the symptoms listed on this page; if she is strong and drinking on her own I would just keep an eye on her, if she has breathing difficulties or other symptoms I would advise you visit your Veterinarian for an examination to be on the safe side. Regards Dr Callum Turner DVM
Add a comment to Church's experience
Was this experience helpful?