What are Brain Disorders?
Veterinarians classify brain disorders in cats as neurological conditions. When a neurological problem exists, your cat may have difficulty sensing the environment around him. These conditions can be acquired from traumatic injury, infections, or they can be present from birth.
Brain disorders in cats are neurological conditions that can have a variety of causes. Your cat's nervous system is complex, consisting of the brain and spinal cord as well as the peripheral nervous system. There are a variety of neurological disorders that can affect your cat's brain. While some disorders cause minor symptoms, others can have serious consequences to your cat's health.
Symptoms of Brain Disorders in Cats
The symptoms experienced depend on the cause of the condition. The most common symptoms of brain disorders include:
Loss of balance
Weakness
Tremors
Stupor
Lack of coordination
Hyperactive reflexes
Blindness
Seizures
Coma
Walking in circles
Pacing
Loss of sense of smell
Types
There are several different types of neurological disorders that can occur in cats. Below are some of the most common that affect domestic cats:
Infections caused by viruses or bacteria
Metabolic disorders
Tumors in the brain or nervous system
Epilepsy
Injury from chemical poisoning
Effects of insect bites, snake venom, and ticks
Traumatic injuries such as being struck by a car
Causes of Brain Disorders in Cats
The causes of neurological disorders can vary. Here are some of the most common:
Inflammation in the brain caused by infectious diseases such as meningitis or encephalitis
Viral infections such as rabies, a condition that is fatal
Birth Defects
Neoplastic disease causing tumors or growths in the brain
Progressive degenerative disorders caused by advancing age
Diagnosis of Brain Disorders in Cats
In order to diagnose your cat's brain disorder, your veterinarian may run a battery of tests. During the visit, it is important to relay as much information regarding your cat's behavior to your doctor. After taking a brief history, your veterinarian will perform a physical examination. He will look at your cat's gait, behavior, posture, and motor function. In addition, a neurological examination may be performed which examines your cat's motor functions in detail. Nerve function, characteristics of your cat's walk and tail motions are part of this exam.
The cranial nerves are also examined to determine the extent of your cat's issues. Some things looked at during this examination are eye movements, control of facial muscles, balance, chewing, hearing and vocal sounds.
Blood tests are typically ordered when a brain disorder is suspected. After a blood draw, your veterinarian will send the sample to a laboratory for evaluation. He is looking for signs of metabolic conditions, infections or autoimmune diseases.
X-rays are usually the next step in the quest for a diagnosis. These can give the veterinarian a good look at the structure of the brain. He will be looking for tumors, fractures or signs of infection in the brain. Doctors may also order more detailed imaging tests such as a CT scan or an MRI. These provide a more in-depth view of your cat's brain. A CT scan may be performed with contrast dye, which makes abnormalities easier to see.
Tests to examine the fluid around the spine are not the first to be performed, but they may be done if a diagnosis proves elusive. The fluid is collected during a needle puncture of the spine, known as a spinal tap. The extracted fluid is tested for cancer, infection, tumors, fungal infections and brain abscesses.
Electroencephalograms are not commonly used to diagnose brain disorders in cats. However, they may be used to record the electrical output of your cat's brain. It can also reveal any damage done from seizures.
Treatment of Brain Disorders in Cats
The treatment of brain disorders depends largely on the cause of symptoms. Here are some of the most common treatments used in veterinary medicine today:
Medications
Antibiotics are often given to cats suspected of having infections such as meningitis or MRSA. These drugs work to eliminate the source of the infection to relieve symptoms. Anticonvulsants are often used in cats with seizure disorders. These medications can greatly reduce the amount of seizure activity in some cats.
Surgery
If your cat has a tumor, your veterinarian may perform surgery to remove it. Some veterinarians refer these cases to a specialty clinic for treatment.
Comfort Measures
In some cases, cats have conditions that are potentially fatal and untreatable. In these instances, doctors administer IV fluids and medications to keep the cat comfortable. Severe cases may require euthanasia.
Recovery of Brain Disorders in Cats
The recovery of cats being treated for brain disorders depends on the cause and severity of symptoms. It is important to follow your veterinarian's instructions to the letter. Report any changes in behavior as soon as possible. This is especially important if your cat stops eating or urinating, or becomes lethargic.
Brain Disorders Questions and Advice from Veterinary Professionals
Monkey
Abyssinian
9 Weeks
-1 found helpful
I have just bought home 2 kittens (3 days ago) and one of them has been having seizures, freezing up, shaking his head, and falling over himself a lot when walking/running and can't jump as high as he did when we first bought him home. We took him to the vet where they said he has brain damage, but unsure of cause. We have him on diazepam to lessen the seizures but he's now more wobbly and falls over a lot more and spends most of his time lying down. He tries to play like his brother but struggles massively and it's heartbreaking. He is now on anti biotics but haven't noticed a difference yet. We don't want to put him down because he is eating, sleeping, and using litter tray like normal, cuddling sometimes (sometimes very withdrawn and reserved) and purring sometimes, meows a lot too. Apart from putting him down, and spending thousands on tests, is there any advice you can give to help him?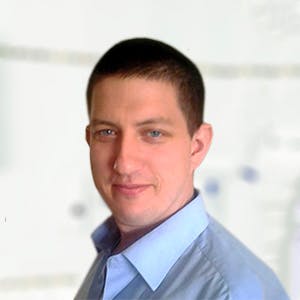 2995
Recommendations
Unfortunately without diagnosing a specific underlying cause I cannot recommend any particular treatment since we don't know what we are treating exactly; the diazepam is more of symptomatic management than treatment and all we can do is to monitor Monkey for any other symptoms which may help point in the direction of a specific diagnosis. Cerebellar disorders are usually detected when a kitten is young, but without a CT or MRI we cannot be sure. Regards Dr Callum Turner DVM
Add a comment to Monkey's experience
Was this experience helpful?
Stevie
mixed
2 Years
0 found helpful
Has Symptoms
Howling, Pacing in circles
Hello Doc. A couple of months ago I adopted an approximately 2 years old white male cat who's both deaf and blind. He was born deaf but the likely cause of Blindness is Herpes Virus or Calicivirus when he was a kitten. All was going well for the past 2 months with the only unusual thing about him is the pacing or running around in circles probably due to some brain damage caused by the virus. I keep him in my room most of the time, at least till he gets familiar with his surroundings but I do occasionally give him access to the rest of the house. Lately, during the past couple of days he suddenly started howling,crying and pacing in circles in frequent intervals all throughout the day until he sleeps. I noticed also that he would STOP howling when he goes out of the room, but as long as he's awake and in the room he's howling a lot throughout the day. Lately I took him to the vet twice to treat him for allergies where the inner side of two of his paws turned into a dark color with mild swelling for which they gave him 2 cortisone injections, 15 days apart. I vaccinated him when I adopted him but I never neutered him since all the vets who've seen him said that he has no testicles, but the big mystery is that I spoke to his early adopter and none of them neutered him either, so it might be a case of cryptorchidism. However he doesn't spray or pee anywhere outside the litter box. He's eating and drinking water normally.. What could be the problem with him?? and who do you recommend I do?? keeping in mind that I'm located in a country with limited veterinary resources, so major scans such as CT or MRI are not available.. Please help!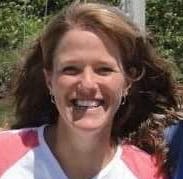 1408
Recommendations
It is hard for me to say what might be going on with Stevie without seeing him, but if he does have any type of brain injury, whether from birth or otherwise, he may need anti-convulsant medications, or anti-anxiety if it is related to him not being able to see or hear. If he was never neutered, he is probably a cryptorchid cat, and he should be neutered. Your veterinarian may be able to help you try a few different medications to see if they help him stop this behavior.
Add a comment to Stevie's experience
Was this experience helpful?
Moo moo
Idk
1 Year
0 found helpful
We'll it all started about a month ago. My cat maybe a year old now started to drool alot, previous owner said he had seizures as a kitten. He does have fleas he's an outside cat but I bathe him. Anyway, now the past week his third eyelids are showing he's Shakey can barely stand on his right front leg. He is eating which is good. But I think he may have nuerological issues. I love him so much I can't lose him. Plz help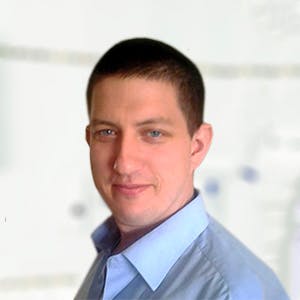 2995
Recommendations
Without examining Moo Moo it is difficult to say what the specific cause may be, shaking and drooling may be attributable to many conditions including trauma, poisoning, neurological issues among many other causes. If Moo Moo is like this, you should have your Veterinarian examine him and possibly do a blood test too to be on the safe side. Regards Dr Callum Turner DVM
Add a comment to Moo moo's experience
Was this experience helpful?
Mister
Tabby-cat
1 Year
0 found helpful
Has Symptoms
Uncoordination, confusion,
My cats name is Mister, he is about one-year-old and I've had him since he was a kitten… I rescued him off the side of the road and have had him ever since. He recently Mr. started having issues with his leg, out of nowhere he started limping around and we had no idea where it had came from. We take him to the vet and they said that he had no broken bones but could possibly have muscle damage, he does go outside a lot so there's a possibility he could have been hit by hey car. But nothing too severe, they gave us medicine for inflammation and pain and also neutered him at the same time. Ever since he got home, which is been about 2 1/2 weeks now, Mr. has been very different. He can't walk straight. He seems to have the hardest time controlling his leg movements along with this work in his eyes that just seems like he's always in a different world. Like he's not all there, Innoway. We have tried to give him his medicine the best we can, but nothing seemed to improve and Mr. is not only walking right, that lays around a lot, but he also uses the bathroom on himself and is not clean himself like he normally would. He always just seems very confused and very disconnected and just doesn't take care of himself like he used to. The vet said that I should bring him in and let him stay for a few days so they could study his behavior and see what they could do to help him. I took him in there on Thursday, and he has spent every day there since. The vet called today, Tuesday, and told me that Mister seems to have a brain disease that he could have been born with, which affects his ability to control his movements and his legs and he had also said the technical term for what this diseases that I can remember the name of it. He said that he has not improved whatsoever and only seems to be getting worse and that the only thing we can really do for him is to put him down, seeing that his quality-of-life is just not good all around. He does not seem to be suffering though, and does not seem to be in pain, but the vet had said he will only get worse and it just doesn't seem right to keep him alive when all is just not able to walk or do his activities that he wants to do. The humane thing to do at this point in his words, because I love you so much I don't want to put him down yet, I want a second opinion and I want him to get better. Of course that's what I want, I don't want to see him go yet, he still so is young. What should I do?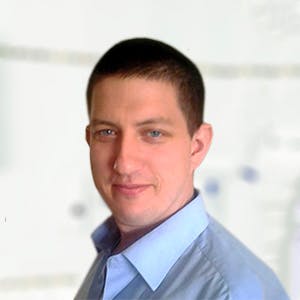 2995
Recommendations
Without examining Mister it is very difficult to say what the possible cause may be; cerebellar disorders (cerebellar hypoplasia, cerebellar abiotrophy or other issues), other defects, poisoning among other causes. If you are not happy with the diagnosis offered by the Veterinarian, you should visit another Veterinarian for an examination to get a true second opinion as without an examination I cannot give you anything concrete. Regards Dr Callum Turner DVM
Add a comment to Mister's experience
Was this experience helpful?
Pebbles
Tortoiseshell
16 Years
0 found helpful
Could my cat be suffering from a neuromuscular disease?
She has been losing her balance and her back legs for a while. She seems hunched when she walks and hasn't a crouched stance. She used to be able to use her litter but has recently been peeing and pooing wherever she is. Her behaviour has also changed and she went through a period where she would stare into a corner for a long period of time. She has also lost weight and tends to go around in circles some times. She scratches herself to the point of bleeding and has scabs all over he because of it. Plus she pulls her hair out sometimes. She eats a lot considering she has loss a lot of weight and seems to be drinking enough water. She's also had a few fits but not recently.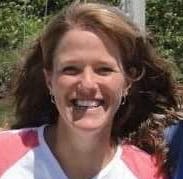 1408
Recommendations
It sounds like Pebbles really needs a good examination by a veterinarian. Older cats are prone to infections and systemic diseases like diabetes or kidney disease, and you may be able to help make here more comfortable and happy. They'll be able to look at her, determine what might be going on, and get treatment for her.
Add a comment to Pebbles's experience
Was this experience helpful?
Maisy
Lynx Point Siamese
2 Years
0 found helpful
Has Symptoms
Hips drop sometimes when she walks
I found a stray cat. She could maybe be an adult. She resembles a lynx point Siamese but I have no idea for sure. She is skinny but you can't see ribs. She rubs up against everything (I am worried maybe she has fleas or worms??) and is very affectionate. I'm concerned she may have neurological problems as she kind is stumbles when she walks and sometimes taps her paws like she's kneading when she sits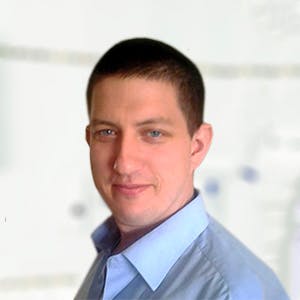 2995
Recommendations
Any stray cat (or dog for that matter) which is brought into a home should be immediately given flea & tick medication and an anthelmintic (dewormer), these products may be found at your Veterinarian's office or at a local pet shop. As for the neurological symptoms, it is difficult to say what the specific cause may be without an examination but I would recommend visiting a Veterinarian for a general check and vaccination to be on the safe side. Regards Dr Callum Turner DVM
Add a comment to Maisy's experience
Was this experience helpful?
Merlin
Siamese
12 Years
0 found helpful
We have a 12yr old snowshoe Siamese cat named Merlin. A week ago one pupil was dialated we took him in and the vet gave steroid drops which seem to have helped but not completely fixed the problem. Now he seems to have problems sticking his tongue out when eating and cleaning. Food seems to drop multiple times before he can keep it in and goes through the motions of cleaning without his tongue coming out. Also seems to be congested with sneezing and coughing. Took him in again and received interferon and antibiotics to give him orally. Balance and strength seem fine. Any thoughts on what might be causing this?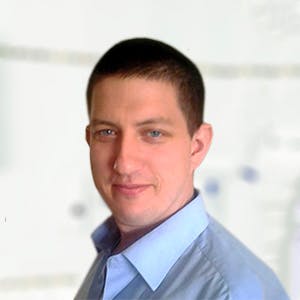 2995
Recommendations
There are many issues which may be leading to these symptoms which may include infections, conditions like Horner's Syndrome, neurological conditions among other causes; without examining Merlin myself, it is very difficult to weigh in on a possible underlying cause. You should see how Merlin responds to the current course of treatment and then go from there. Regards Dr Callum Turner DVM
Add a comment to Merlin's experience
Was this experience helpful?
Carolina
DHS
18 Years
0 found helpful
hi, Carolina is 18YO; always healthy all her life, one trip to the vet per year for vaccinations only, but in July of last year she started suffering from some upper respiratory infection issues which eventually turned chronic; between then and now she was hospitalized three times and has been on antibiotics for rather long periods of times. Last hospitalization was three weeks ago, same problem. I ended up in the animal ER in the middle of the night, so not my usual vet but state of the art facility (I live in Bangkok by the way). Despite being medicated at the hospital with two antibiotics via IV, mucolytic, etc. her WBC never went down. At one point was 36,000 and when I brought her home was down to 28,000 and remained in that level when rechecked twice at two subsequent check ups. Docs there also tested her for FIP, negative; thyroid function fine; liver enzyme slightly elevated but they said not worrisome. Eventually we stopped the antibiotics at home because she was becoming increasingly stressed, refusing to take them. The infection seemed to improve and vet settled on WBC of 28,000. Right after that, i.e. 10 days ago, I noticed that her hind legs started to give in, I did not make too much of it initially, put it down to old age. But then she started to eat less and less, drinking also very little, very soft stools (maybe because of the long course of antibiotics?), legs getting weaker and weaker so on Thursday my usual vet came home for a check. Basically no diagnosis, the hind legs weakness was deemed to aging, he gave her fluids and force fed her. Did not recommend to take her in or administer any meds. One hour after he left, all of a sudden she had tremendous difficulty walking, standing, head tilted to the right hand side, kind of going in circles but not really disorientated, just frustrated (no vocalizations and up to now, no distressed meowing); still knew where the litter box is and did her business there neatly, albeit with some difficulty due to imbalance; she knew where the food is but did not feel like eating. I called him again immediately, described the situation, he asked me to check the movement of her eye but honestly I could not tell much. I asked whether could be vestibular, but since I could not really detect any eye movement, he did not comment so I asked him to come back the following day, ie. yesterday (Friday). By that time she was getting worse, no food / water intake at all (though I tried to help her along) but the hydration from the previous day was fine; litter was still OK, she managed to make her own way, but head always tilted to the right, rolling over even when resting. I then noticed her eyes, Friday morning, the two pupils looked very different, the LH one was quite dilated and round whereas the RH one was not (and not round, different shape, like a slit). I called him before he arrived to update him, and he said it then could be brain related but when he came and saw for himself, again he did not clearly pronounce any diagnosis even though I kept pressing for some sort of understanding of what may be going on. When asked again if I should take her in, he said no. He gave her more fluids, and I have been force feeding her since. She eats and drinks OK through the syringe. Today she did not do that well; for the first time she peed on her bed, she did meow to get my attention I guess but I was not fast enough to go get her and so she relieved herself where she was. I have placed her carrier with soft bedding in the living room now, thinking that it would help her feel more comfortable and it did work. She has been resting there, hardly ever coming out, except when I feed and giver her water and wipe her with pet wipes, then she spends some time with me on the sofa, but I have to place her between cushions to avoid the rolling over. I now also moved the litter box inside right next to her bed so she does not have to take the trip to the usual spot. I am pretty much at my wits end; I think she had a stroke, I am quite positive about it, and I would like to know if you could draw any conclusion based on the description of symptoms, and should I take her in and press the veterinarians for some tests or not. I seem to understand from the extensive reading I have been doing over the past days, that there may - or may not - be a specific cure though steroids seemed to work and speed up the recovery in some cases. I am really terrified I might be losing her this time; she keeps losing weight, her energy is non-existent; she continues to have discharge from her nose (not much as before) and eyes. I don't understand which such symptoms why the vet did not recommend hospitalization. Any advice you could share would be much appreciated. Thank you so much.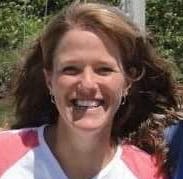 1408
Recommendations
I'm sorry that that is happening to Carolina, it is always very hard to watch our beloved pets age. While I cannot examine her, from your description it does sound like she may have had a stroke, or is suffering from a brain tumor or lesion. Steroids may help her in the short term, and hospitalization may or may not help her. If she is staying hydrated and eating for you from the syringe, there may not be much that can be done in the hospital for her, and the stress may be worse than her being at home. I do think that she needs to be assessed by your veterinarian, or by the veterinarians at the emergency clinic, to see if there is anything more that can be done for her. I hope that she is okay.
Add a comment to Carolina's experience
Was this experience helpful?
Buttons
Siamese
9 Years
0 found helpful
Hello, Buttons has been wanting to lay down and do nothing, but when she does get up, she is very dizzy and will just start walking in circles. She will also walk into things a lot and be off balance. Please give me a suggestion to what this might be. Thanks!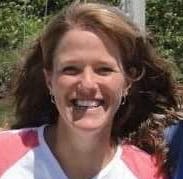 1408
Recommendations
Older cats sometimes have vestibular problems, inner ear infections, or brain disorders that can cause that type of behavior. It would be best to have Buttons seen by a veterinarian, as they can assess her neurologic status and determine what might be going on with her, and if any treatment is needed.
Add a comment to Buttons's experience
Was this experience helpful?
Cintron
domestic short hair
15 Years
0 found helpful
I have an orange DSH named Cintron. He's almost 15 years old, 99% of time lives indoors besides when we let him on condo porch and up until last Thursday seemed totally normal. He had a very short seizuer at 2am on 05/11 that lasted all of 6-7 seconds until I picked him upand then it stopped. He had another around 8pm on 05/12 and then I took him ot the ER. They kept him overnight, ran full CBC (which was all normal) tested for some specific viruses which were also negative, so they started him on high dose of Phenobarbital. I took him home the next day and have been giving him 1/2 pill every 12 hours. he's very lethargic, dopey, stoned...not much personality from the Pheno. His coordination is better but his personality is blah. My ultimate question is this....He received the flea drops (for the first time ever) on his neck (Advantage II) on 05/02. My husband also sprayed some stuff from Home Depot on our patio bark chips to help with the fleas. we didn't let him outside until 05/05 so as to not expose him to the spray (which they said wait 24 hours, we did longer). He seemed fine with all of that, no signs, no changes. On 05/09 or 05/10 my husband had an old car battery charging out on our porch. I'm not sure if the cat was around it or not, maybe sniffed it? I don't know. Anyways, the ER vet said that she didn't think the flea meds or flea spray caused his seizures since it was the week before. I forgot about the battery tho...it just seems very, very, very coincidental to me that he was completely normal, eating, talking, etc up until we have the flea meds/flea spray/battery on porch. Do you think that any of that could have contributed to his seizures? Even after some time of first exposure? I hate to think of him on the Pheno forever if he really doens't have epilepsy or brain disease (no symptoms of brain disease at all). Do you think it'd be worth weening him back off the Pheno & seeing if he has any more seizures now that the battery is gone, & we don't do the meds again. thank you.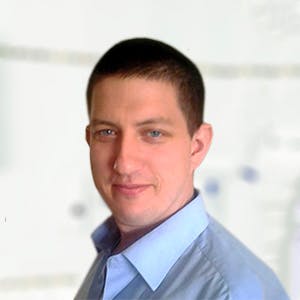 2995
Recommendations
Without examining Cintron, it is difficult to comment; however I agree with the Emergency Veterinarian that the time frame doesn't really fit for the seizures to be brought on by the flea prevention products but not impossible. I think the use of phenobarbital may be too early, but I haven't examined Cintron and he isn't under my duty of care; I would recommend visiting your regular Veterinarian for an examination and discussion before deciding to change any medications. Regards Dr Callum Turner DVM
Thank you for your reply. I spoke with another vet that was the nephrologist for many years to my other cat, and she agreed that it seems to early and too out of the blue. We have been tapering off his Pheno since Friday night and to my knowledge has had no seizueres and is acting fine. We will see how it goes & if they reappear, make a decision on if we want him to go back on the Pheno
Add a comment to Cintron's experience
Was this experience helpful?
Raven
Short-head domestic cat
5 Months
0 found helpful
My cat was recently hospitalized because all of a sudden she lost Consciousness she was in and out of Consciousness she was lethargic she wouldn't move at one point she passed out the doctors assumed it was a traumatic brain injury they checked her liver because of her eye color and for drug contamination she's eating a little but she still not the same cat that she was before her episode she's very slow She lays down she doesn't eat as much as she used to and she doesn't move around as much as she used to what could be causing this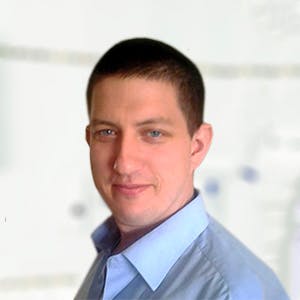 2995
Recommendations
Traumatic head injury is a common cause for these symptoms along with other possible causes which may include developmental disorders, poisoning, infection, parasites, neurological issues among other causes. Without examining Raven and doing numerous tests, I cannot narrow in on a diagnosis; you didn't mention if the blood tests checking the liver were normal or not. Regards Dr Callum Turner DVM
Add a comment to Raven's experience
Was this experience helpful?
kenyon richards
silver tabby
Twelve Years
0 found helpful
Has Symptoms
weight loss itchy ears, wobbly
my cat is 12 years old and a silver tabby he was first took to the vets for a flea allergy which they gave him steroid tablets 15.0 prednicare
5mg he had also lost weight we took him back the vet felt him all over took his temp said he was fine and we actually thought his weight loss was due to environmental changes due to work being carried out,
he then started with very itchy ears and his balance was off and still weight loss,vet then gave me canaural ear drops but by day 6 nothing had changed in fact he had become more wobbly on his back legs,still looking thin he had a little time going off his food but then he was eating often drinking water and eating biscuits.
the vet gave him a urine test as I wasn't happy and the stick was off the scale so they took a blood test and t4 test and the results was organs ok - glucose a little high but didn't tell us why and red and white blood cells are all over the place and they said that may be due to the steroids and didn't give us the results for his t4 test and said he may need a mri scan which they do not do but I don't understand as he seems normal apart from the balance off his back legs but he can walk and jump a little oh and after I took him off the ear drops the slight head jerk is getting better I'm so sure its something to do with his ears but alas I'm not a vet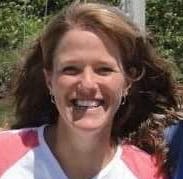 1408
Recommendations
I would need more information to comment on what might be going on with Kenyon, unfortunately. I'm not sure what 'off the scale' refers to with his urine, blood glucose can be elevated with stress, and you would need to follow up on the results from his T4 to know if that is a problem. Balance problems in older cats can be due to systemic disease, inner ear problems, growths, or abnormalities with brain or spinal cord. Without examining him, I'm not sure which of those may be the cause. Since you are not sure of the diagnosis that you have been given for Kenyon, it might be a good idea to either talk to your veterinarian and ask for more details and a clearer picture of what is going on, or seek a second opinion - you would be able to get copies of any labwork that has been done so that you would not need to repeat those tests. I hope that everything goes okay for him.
Add a comment to kenyon richards's experience
Was this experience helpful?
Miss Aretha Bassey
Half Siamese, Half Persian
4 Years
0 found helpful
Dear Doctor, our beloved black cat is a house cat, has never been outside, has had one litter of 5 healthy kittens and has always been healthy. She has been unsettled the last few days, not coming near me as much as usual, and has vomited a few times - not hairballs (she is very long-haired). I put it down to new food and an interaction with another house cat of ours who was trying to take over her territory, as she was otherwise fine. She, unusually, stayed under my daughter's bed all evening, emerging only this morning, very shaky and wobbly on her legs. They seemed weak and she appeared not to be in full control of them. She appears to be especially affected in the back legs, they are almost collapsing when she attempts to walk, which is not far. The front legs seem to be affected somewhat also, but it is difficult to tell if they are merely being affected by the instability of the back legs. She was mewling in distress. I took her to our vet who thinks the problems are neurological. She does not have a temperature, does not appear to be in pain, is not having seizures or circling, but when he held her against the examing table to test her reflexes for stepping onto the table, she only moved them up quite slowly. He gave her a shot of valium and one of steroids in case of inflammation but I thought it unusual that he took no other tests such as bloods. We are to return tomorrow with a view to going to another county for brain scans if no improvement. (We are in the UK) She seems calmer now since the valium, has remained mentally alert throughout, seems ravenous, though does not appear to be drinking water but is very hesitant to move. I can see that she wants to move to other areas as she looks longingly at them, makes as if to move (her front legs appear relatively strong and stable at times but not always) but then gives up and lies back down. I have a profoundly disabled daughter who loves this cat - Aretha has been very therapeutic for her and I am very fearful of losing this much loved cat at such a young age. She has never been overfond of jumping and always seemed incable of leaping to any great height, now I am wondering if this is part of the problem. Two hours after seeing the vet,s he seems ever so slightly better, still wobbly, but more inclined to move and actually purring. She jumped off the bed I had her on, but her legs collapsed under her, however, she is acutally purring for the first time today. I would be grateful for any and all advice and insights that you might have. Thank you.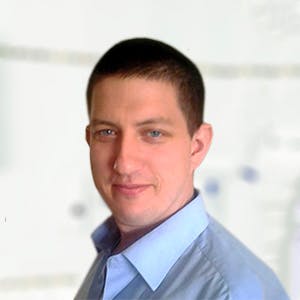 2995
Recommendations
Without examining Aretha I cannot say what the specific cause is, a thorough neurological examination and an MRI would be good to help with the diagnosis; conditions affecting the cerebellum may lead to coordination problems but without examining her I cannot say with any certainty. If the cause is suspected to be neurological and your Veterinarian didn't find any other symptoms, blood tests may be unrewarding. Regards Dr Callum Turner DVM
Add a comment to Miss Aretha Bassey's experience
Was this experience helpful?
Nim
domestic short hair
10 Years
0 found helpful
Has Symptoms
Walking in clockwise circles
Falls over if made to walk anticloc
My cat suddenly started walking in circles and falling over if made to walk in the opppsite direction. My vet checked her and she is physically healthy but her blood test showed high sugar levels. Her urine test came back with no excess sugar but signs of a bladder infection. She was put on antibiotics but didn't improve and now the vet is loooking at more tests. She isn't eating abd drinking buy herself so is on a drip. What may be causingthis and is there a chance she will recover?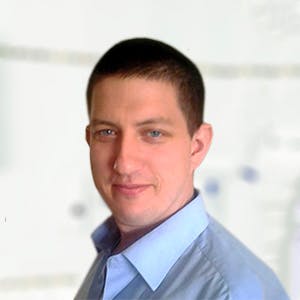 2995
Recommendations
There are a few possible conditions which may be causing these episodes which may be related to high blood glucose; but other causes for the loss of balance may include infections, vestibular disorders, poisoning, head trauma, tumours among other causes. You should follow the guidance from your Veterinarian regarding tests to help narrow down to a specific cause. Regards Dr Callum Turner DVM
Add a comment to Nim's experience
Was this experience helpful?
Pebbles
Indie
2 Months
0 found helpful
Hello doctor,
My Kitten is a rescue. Her is age around 2 months. She had a bite infection near her ear. She was treated and the wound is completely healed now. She shows some neurological disorder symptoms like walking in circles, imbalance, less limbs eye co-ordination, weak limbs and neck, continuous rotation of head. What is the treatment for it. Specially want her to have stronger limbs so that she can jump and play normally. Now she falls off even from very small heights.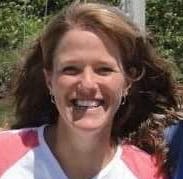 1408
Recommendations
I'm not sure if Pebbles sustained neurologic injury from the bite wound, or if she has a cerebellar problem - without seeing her, I can't determine why she is having these neurologic problems, or how to treat her, unfortunately. It would be best to have her seen by a veterinarian, as they can examine her, assess her neurologic function, and recommend any treatment that might benefit her. I hope that all goes well for her!
Add a comment to Pebbles's experience
Was this experience helpful?
Buzz
Domestic shorthair
4 Months
0 found helpful
Our kitten is 4 months old. He has night terrors. Spitting, hissing, clawing, sometimes launching himself quite a distance. Also he sometimes pees when he's having a night terror. He has had these episodes, I assume, since before we got him at 4 weeks, since he stunk like pee.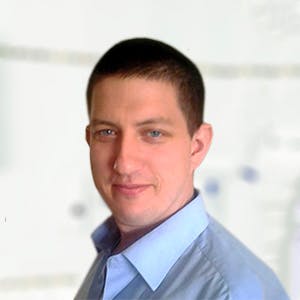 2995
Recommendations
I am not sure what exactly may be causing these 'night terrors' or episodes with Buzz, there may be a neurological issue which may be attributable to a developmental disorder, previous head injury, poisoning event (past) among other possible causes. You should have Buzz monitored by your Veterinarian and try to get an episode captured on video to show your Veterinarian. Regards Dr Callum Turner DVM
Add a comment to Buzz's experience
Was this experience helpful?
JJ
mixed
4 Years
0 found helpful
I have a cat that is the most loving cat 99% of the time. Occasionally, she will act out towards me and bite me fairly hard. She will be laying on my lap and randomly get up, look at me, her eyes dilate, her body tenses, she looks at me almost in a psychotic way, and then attacks me. Is there some type of neurological issue that she is having?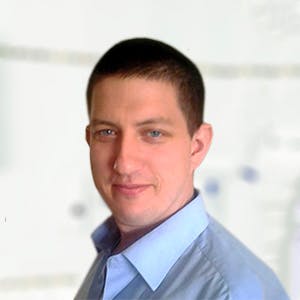 2995
Recommendations
It is difficult to say what the specific cause of these episodes are, it is important to think about if there are any triggers like sounds or smells which set her off. This sounds like a neurological issue, which one is difficult to say; you should have JJ checked over by your Veterinarian to look out for any other symptoms to help narrow in on a diagnosis. Regards Dr Callum Turner DVM
Add a comment to JJ's experience
Was this experience helpful?
Harley
tabby
12 Years
0 found helpful
Our Cat Harley, got out when my wife let the dogs out. We didn't know at the time, 2 hours later I let them out and Harley is meowing outside, only being able to use his front legs, the back ones work it's just he's walking with them tucked under himself. We massaged him and there is no whimpering, matter a fact he's still purring away. No puncture or bite marks anywhere on his body. He was fine when we went to bed. Please help!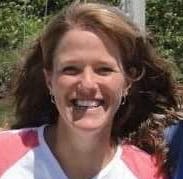 1408
Recommendations
Harley was fine when you went to bed, before he was outside for 2 hours. In that time frame, any number of traumatic things may have happened to him, and if he isn't using his back legs, he needs to see a veterinarian as soon as possible. Cars, dogs, and people are all possible threats to cats when they are outside, unfortunately. Without seeing him, I can't say what might be going on with him, but a veterinarian will be able to examine him and determine what might be going on with him. I hope that he is okay.
Add a comment to Harley's experience
Was this experience helpful?
Cam
DOMESTIC
7 Weeks
0 found helpful
Hi. I had a kitten that was only 7 weeks old that died yesterday. I'm completely heart broken. The mother was a stray that I took in and she only had the one kitten. I watched the kitten being born with no difficulties, it has been in the house since birth, and the first several weeks of its life has seemed to develope normally. It had even started eating dry food and learning to use the litter box. A few days ago, it suddenly started low growling when handled and even a slight hiss. Then it would stand straight up and blank stare off into the room. This past Thursday morning I witnessed it have a seizure at it food bowl, so I monitored it all day close to me. Later in the evening and during the night it started having more seizures about every 10-15 min. As soon as the vet opened yesterday morning I took the kitten in. They really had no answers for me at the end of the day. But they gave the kitten fluid and sedated it for the duration of the day it was there. They sent me home with it sleeping. I was giving an antibiotic an also phenobarbital to try once it woke up. Also dietary instructions. The painful part is that the kitten appeared only to wake up when it was passing away or maybe it actually didn't actually wake up...it was just passing. I never was able to try to care for it at home and I just don't understand how any of this took place. It was well cared for since birth and I tried to do the best I could for it in it's time of need. I didn't leave the vet thinking it was going to die within the next 2 hours or even over the weekend. I just knew we would need to closely monitor and care for it over the weekend. Then we were contact the vet on Monday and go from there. I also will note that blood, glucose, and leukemia test were done and all were nornal. Can you possibly give me any ideas of what was wrong? I'm having a hard time with closure since they had no definitive answers when I left. I really am having a hard time with it's loss and what I could've done more to help it. Thank you.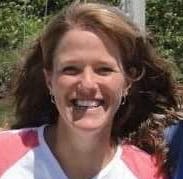 1408
Recommendations
Without knowing any history on the stray mother cat, there are any number of diseases that poor Cam may have been born with, and some diseases in unvaccinated cats can cause brain abnormalities. I'm sorry that that happened to Cam, that is very sad. I suspect he had an underlying problem that became apparent as he got a little older.
Add a comment to Cam's experience
Was this experience helpful?
Oscar
Ragdoll
2 Years
0 found helpful
My cat is 2 years old. Every so often, initially about once in 2 months and now every 2 or 3 weeks, he has an episode where he appears extremely agitated and spins around, constantly licking frantically at different parts of his body, as if he's being bitten all over by something. It usually lasts between 30min and an hour and is very upsetting to watch. He is an indoor cat and is regularly treated with Revolution and has no evidence of fleas or any other pests on him. His behavior has always been a bit odd, mainly unpredictable aggression for no apparent reason, but this is especially odd behavior and my other cat has never behaved like this. Any idea what the problem could be?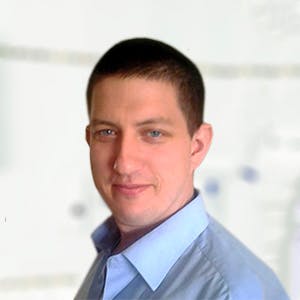 2995
Recommendations
I cannot think what may be affecting Oscar, this is strange behaviour and is concerning as it seems to be getting more frequent; you should try to catch an episode on video to show your Veterinarian and make a note of what occurred before an episode to see if there is any particular trigger. Regards Dr Callum Turner DVM
Add a comment to Oscar's experience
Was this experience helpful?
Lovely
Calaco
Fourteen Years
0 found helpful
Has Symptoms
Shaking stiffness pulling head back
My cat is 15 and seven months ago had her first seizure.Then yesterday she had another took her vet. They kept her for awhile then called and said I could bring her home, once we were home she started to eat and had seizure after that she kept having them they were not real bad but still I counted 43 in two hours after that I stopped counting. She is 15 should I try meds or just let her go?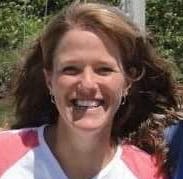 1408
Recommendations
Thank you for your email. Without seeing her or knowing more about her health status, it is difficult for me to comment on what the right choice might be. It does seem that she needs medications if you are going to try and stabilize her, as she cannot live that way. Medications may help control the seizures and give her a little while longer - it would be best to discuss those options with your veterinarian, as they will be able to examine her and let you know if the medications will be effective. I hope that all goes well for her.
Add a comment to Lovely's experience
Was this experience helpful?
Meena
Domestic shorthair
14 Years
0 found helpful
Has Symptoms
Blindness, feral now tame
My cat, Meena, who I trapped at around 9 mths old has been completely feral for the last 13 years. The last 6 months she has been completely underfoot, literally. Bloodwork was done and her RBC was borderline low, her platelets were 111, total protein 9.6, albumin 2.2, globulin 7.4 with the ratio being 9.3. Her T4, kidney values and urinalysis were okay. I took her to an ophthalmologist since I felt she had lost some vision and he said it could be neurological. My vet has put her on Clindamicin for toxo but we didn't test for it. She has no other issues. This morning she just peed in the hallway. I only noticed that she scooted her butt up toward her body and only noticed the urine when I went to pick her up. BTW, she use to run and hide if I just looked at her, now I can pick her up and even orally medicate. Any ideas?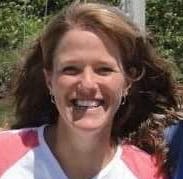 1408
Recommendations
Thank you for your email. Without being able to examine Meena, I'm not sure that I can shed much light on what might be going on with her, as I do not know what her physical health status is. Since you have had her seen by two veterinarians recently, it would be worth calling them to tell them of this latest development and get any recommendations for treatment that they might be able to offer. If she has only been on the Clindamycin for a short time, that can take a little time to have an effect. I hope that you are able to get to the bottom of her behaviors!
Add a comment to Meena's experience
Was this experience helpful?
Daisy
Orange Tabby-
1 Month
0 found helpful
My cat daisy (female orange tabby -- age 10) has been peeing and pooping outside the litter box now for about 2 to 2/12 months. It started with me finding poop just outside the litter box. The weren't altogether, but rather in a trail leading to the litter box. That continued. Then one day when I lifted her up (she doesn't like to be held) to trim her nails, I noticed she defacated while I was holding her. Now whenvever in a vertical hold she just poops and can't seem to hold it. And when she's walking to the litter box she just poops while she walks becasue I think she gets the urge and just can't make it there. The poop is not hard but probably harder than it should be. I took her to the vet and she did an xray to rule out any tumors and just did a thorough check. Everything looked fine but she thought maybe she was constipated, so we tried her on pumpkin. No change. Then tried her on a liquid stool softener. No change. A couple weeks later I walked into the room she sun bathes and saw that she not only pooped, but pee'd a huge puddle of urine on the tile floor. Right next to her pet bed. She declined that day. I took her to the vet the next day. She was severely dehydrated. They took bloodwork. All came back fine. She did a stool sample, again all came back fine. We then did an ultrasound. No signs of tumors, all organs looked good and healthy. They did find the walls of her colon were think and the walls of her bladder. The did a urinalysis...all came back fine. The fluids seemed to help her with her appetite and she's feeling fine. Playing, eating, drinking. She seemed to have stopped the peeing, but she still continues to leave poop presents and leaves dribbles of urine where she sits, sleeps and lays down. We still haven't resolved the problem even though she seems to feel fine. After $800 in medical we have no idea what to do. I asked my vet if she thought it coudl be a problem with her sphincter muscle. I found a medication called bethanecol that treated that. She said she didn't think it would help the situation and perhaps it's neurological. I don't know what to do at this point. This does not appear to be behavioral to me. It came on suddenly and I think she's embarrassed. She does suffer with chronic sinus issues. she's also overweight by about 6 pounds (full figured) and she does have arthritis in her hips. Do you have an suggestion for me? I really need help as I can't have her peeing everywhere. My entire house is covered with blankets and towels to protect what I can. I love her so much. Please help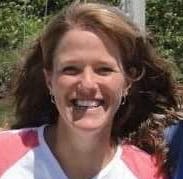 1408
Recommendations
Thank you for your email. The only thing that I can think that your veterinarian hasn't already ruled out may be that sometimes, in older cats, they are painful in their hips, and it hurts to get to the litter box, and sometimes to get in and out of the litter box. She may benefit from pain medication, that your veterinarian can prescribe. It might be worth a try to see if it helps, as we can't ask our cats if they are painful, but they may respond to having that pain treated. I hope that this problem resolves for her.
Add a comment to Daisy's experience
Was this experience helpful?
Jip
Persian
3 Years
1 found helpful
Has Symptoms
Short episodes after sleep
Hi, I've taken over Jip from a cat recovery program and have given her daily care & support in recovering from a bladder infection. Which she had been given great care for with medication, special food and ofcourse double checked at a vet. Three weeks later, the infection seems to be cured now. No more problems with her littering, it all looks great, good big urine spots in the litterbox (compared to small ones at start). She drinks enough, and eats well enough.

However, last night she started falling, sliding out over the floor with front/back legs and walking circles. It really looks like she has no control over her legs (on left side) during such an episode. I think the 'walking in circles' is behavior to try feel safe and familiar. My floor is pretty slippery yet this has never been a problem for her before.

These episodes are temporary, and after a couple minutes she seems to be fine again. She goes to litter normally, and eats and drinks normally. She washes herself, looks at me and responds to me.

I've been to the Vet, and he couldnt really give any cause. He checked for all the physical symptoms, and also assured me that most serious neurological disorders wouldnt be so temporary. Also an obstructed nerve somewhere should show permanent symptoms, he said. The only physical thing he found was that her kidney's were a little bigger then normal, but he couldnt find any relation to the disturbed motor-control issues.

The advice I've been give is to wait 6-8 weeks and see how it goes before going into further examination and I was assured not to worry. He said it could have to do with Jip getting familiar in her new house and this a part of adapting to the new situation (in my head this is weird, why didnt it happen earlier? She's been with me for 3 weeks)

Ofcourse, I still worry. I've really come to care for this cat, who's been through so much in her life already (living on street, abused/neglected by former owner, and walking around with serious bladder pain for months). Seeing her recover so well in my care is amazing, but this sudden temporary loss of motor control is very disturbing (also to watch her struggle, breaks my heart)

So, my question. Can I really sleep easy with this advise? Or is there more I can do. I had one theory myself. The episodes seem to happen after she has slept for a while. It reminded me of having a 'sleeping leg' myself sometimes, and this may seem like it. Maybe she is so confortable sleeping that her limbs become 'sleepy' and that is why it takes her a while to regain control over them. Is that possible at all in a cat? (with their habit of sleeping 12-14hr a day)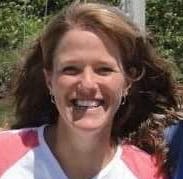 1408
Recommendations
Thank you for your email. That is certainly odd behavior. I think, given that your veterinarian has seen Jip, and she has had a full physical examination, and the fact that these episodes don't seem to be harming her in any way, that waiting and seeing isn't terrible advice, and things sometimes resolve or progress to give us more clues. On thing that might be worth treating for, and you can discuss it with your veterinarian, might be Neospora or Toxoplasma, as they are relatively easy to treat for and can cause some bizarre neurologic signs. Since I haven't examined her, I can't say whether these might be on the differential list, but it would be worth asking your veterinarian. I hope that she recovers well.
Thank you for your answer and advice. I will look at Neospora or Toxoplasma and keep it in mind if her condition won't improve.

Another thing that occurred to me is that she could have had a little accident climbing or bashing her head. I know she's recently been exploring some higher jumps to sit. While I've not noticed anything, it could have happened without noticing. Would a mild concussion be possible with these symptoms? Or maybe she has strained / injured some muscles in the neck that for some reason constrain movement her for a while.

She walks circles for a while because she may be dizzy/disoriented, but also it warms up the muscles. The episodes of circling/motor control loss are not usually longer then a 30-60 seconds. And then she moves normally again, but she's mostly a little slower and less responsive then usual.
Add a comment to Jip's experience
Was this experience helpful?
gizzy
DOMESTIC
1 Year
0 found helpful
my cat, Gizzy has cerebral hypoplasia. She is almost 1 year old, and we have been told NOT to get her fixed, due to her "delicate" condition. She has other cats that love on her, play with her sleep and snuggle with her daily. We feed her and give water at specific times ( we leave water next to her bed) and we have trained her to give us a little "wave" when she needs to go potty ( very very hard to train a cat BTW) However, She has just gone thru her first heat, lasted about a week, and we had her seperated a bit from other cats but not entirely. ( all the other cats are fixed) but now, she does nothing but growl, and jump/flop around. she is eating and drinking per normal, and when she is comfy in her little bed area she is content. but she will wake up or randomly start growling hissing biting and jumping around. Is this normal in cats with CH or could it have gotten worse? THe specialist is SO expensive and we WILL take her if you say we should. thank you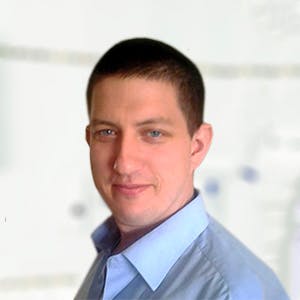 2995
Recommendations
Without examining Gizzy I cannot say whether this behaviour is hormonal due to being in heat, a behavioural change due to the cerebellar hypoplasia or another cause. If Gizzy isn't in any distress, I would keep an eye on her for now but consider visiting your Veterinarian if there are no improvements over the next few days. Regards Dr Callum Turner DVM
Add a comment to gizzy's experience
Was this experience helpful?
Bella
Siamese
6 Months
0 found helpful
Our 6 month old seal point Siamese kitten Bella has had decreased appetite over the last few weeks (she is down from 4.1lbs, to 3.8) and this past week we have noticed her back legs don't seem to be functioning properly. She was always very agile and fluid, running through the house, jumping and climbing like a monkey. Now that fluidity is gone and it seems troublesome for her to walk properly. We took her to the vet and blood tests, x-rays and urinalysis all came back good. No fever either. She was constipated and slightly dehydrated so they gave her an enema, IV fluids and observed for 24 hours. Her back legs still don't work as they should. They want us to go for a neurological consult. What could we be dealing with here and does this sound like it is treatable? I have been reading about neurological disorders in cats but nothing seems to be the "right" fit for her case due to all the other tests checking out great. We want to treat this but we could be in for thousands of dollars with a poor outcome. Any idea about prognosis here and ideas about what we could be looking at???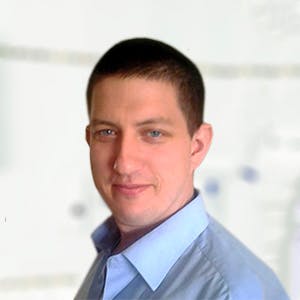 2995
Recommendations
There are a few possible causes for these symptoms which are most likely neurological in origin including cerebellar disorders which normally present within the first nine or ten months of life and would require an MRI or CT scan to diagnose; as for prognosis, it is difficult to say because we don't have an indication to an underlying cause so I cannot give you any idea either way. Regards Dr Callum Turner DVM
Add a comment to Bella's experience
Was this experience helpful?
Dusty
Domestic shorthhair
10 Weeks
-1 found helpful
Has Symptoms
Weakness, no appetite, falling over
My cat has a negative PE, 2 degree body temperature drop. Lab work was normal, xrays of limbs and back are normal. He also does not want to eat kitten wet or dry food, but will lap enough to swallow a 0.1 buprenorphine dose. He has never exhibited pain. He will let me play with his paws - which has never happened. He left lost 1 lb on n already skinny cat. Will drink water, poo and pee are "normal".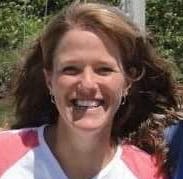 1408
Recommendations
Thank you for your email. Wthout knowing more about Dusty and being able to examine him, I can't comment on what might be going on, but it does seem that he needs medical attention. Kittens are prone to infectious disease, and it would be a good idea to follow up with your veteinarian if he isn't improving, as they have seen him and know more about his condition. I hope that he is okay.
Add a comment to Dusty's experience
Was this experience helpful?
Slim
American Shorthair
8 Years
0 found helpful
Has Symptoms
Walking in circles, loss of balance
Walking in circles, not eating, notplaying
Hi, I noticed for about a week slim hasn't been eating or drinking his water. I also noticed that one of his eyelids are droopy. I took him to the vet and they prescribed an appetite stimulate so he can start eating again but I literally have to take him to his food for him to eat and feed him water through the syringe. I also noticed that he keeps walking in circles. My vet doesn't know what's the problem but does think it has something to so with his brain; what could be the problem and what should I do?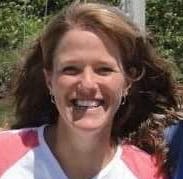 1408
Recommendations
Thank you for your email. If Slim has had a stroke or some sort of brain event, he may recover, given enough time. He may also have an inner ear infection. There are medications that can be given to try and treat any inner ear infection and decrease inflammation in his brain that your veterinarian can prescribe if they haven't already. Without seeing Slim, I can't examine him or comment on what might be going on, but if he isn't improving it would be a good idea to have a recheck with your veterinarian to see what else can be done. I hope that he recovers well.
Add a comment to Slim's experience
Was this experience helpful?
Milo
Scottish Fold
8 Months
0 found helpful
Has Symptoms
Doesn't lift tail much if all
Not as playful as brother
Hi my new cat Milo has tremors, noticeably on his rump, while lying or sitting down. One time I saw when he stood up he was very shaky and unbalanced, and couldn't find his footing and decide to jump or where to jump or not. I got him the night before yesterday.

He isn't as playful or active as his playmates when at the house we adopted him from, and he was a lot slower than them too (didn't realize laser pointer was behind them as fast as his buddy) - mentally and physically.

At day he lies or sits in one place, and at night he keeps calling. When he lies or sits down, his paws are tucked under him, and tail wrapped tightly around body.

Right now at the moment he's balanced, but before, as mentioned,I noticed once or so he was not.

Milo has broken his tail before as a kitten (slammed on by a door), the breeder/owner told us. Also, the breeder bred two folded-eared Scottish folds together. She said it was fine, because both were first degree folds. However, I'm not so sure...?

Is he scared, or got ear mites (scratches ear, I'll get that checked out?), or a brain problem?

Thanks. All help is greatly appreciated.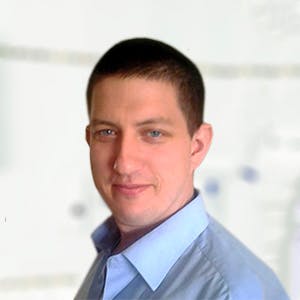 2995
Recommendations
Given the symptoms you have described, I would be concerned about cerebellar hypoplasia which may affect motor skills (coordination, spatial awareness etc…). You should have Milo examined by a Veterinarian to determine if there is another causes for the symptoms (congenital issues, other neurological disorders, trauma, poisoning etc…). Regards Dr Callum Turner DVM https://wagwalking.com/cat/condition/cerebellar-hypoplasia
Add a comment to Milo's experience
Was this experience helpful?
Mici
Domestic sort hair
11 Years
0 found helpful
Has Symptoms
Lost sense of surroundings
I have an eleven year old cat who started exhibiting neurological symptoms gradually, then all of a sudden very pronounced. Circle walking, loss of coordination, howling, seeming to "check out". They though senility or brain tumor then she tested positive for toxoplasmosis. We put her on a 6 week course of clindamycin. She has been a real trooper through it all and we finished up about a week ago but her symptoms/behaviors have not changed. The consensus is that the bacteria caused enough brain damage to be potentially irreversible. Is there any hope in healing her the damage and getting some of her personality and willfulness back? Her appetite is good, and she vacates normally. She seems to have lost a good bit of her eyesight and hearing.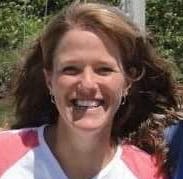 1408
Recommendations
Thank you for your email. Mici may be able to adapt to the changes that may have occurred in her brain due to the parasite, given time. It is hard to say how her brain will adapt, and whether she will become more herself over time. Some animals do regain normal function after a brain infection or injury, and some are left with permanent deficits. I hope that she recovers okay.
Add a comment to Mici's experience
Was this experience helpful?
Francesca
Calico
2 Years
0 found helpful
Has Symptoms
She is spayed, UTD on shots.
Can my cat's behavior be due to a neurological issue?
She will put her nose to the floor and move it as though she is chasing an insect. With her head down, she will put her butt in the air and push herself backwards several steps. It appears to be involuntary. All four paws are splayed. My vet did some blood work, but doesn't know what is wrong. She told me to get a video of it, but it only lasts about 8-10 seconds. It happens about once a day.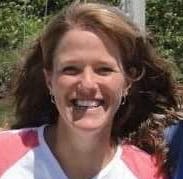 1408
Recommendations
Thank you for your email. That sounds like very odd behavior, I agree with you! Without seeing the behavior, it is difficult to say whether it is neurologic, a muscular issue, or just a behavior. Animals can have partial seizures where they exhibit 'fly chasing' behavior or teeth chattering, so it is possible that Francesca is having a partial seizure. If you can video her doing it and show it to your veterinarian, it should help to identify what kind of episode she may be having. I hope that everything goes well with her!
Add a comment to Francesca's experience
Was this experience helpful?
Coney
American Short Hair
2 Years
0 found helpful
My cat can't walk. Her body doesn't coordinate, so she is only crawling. She lost her appetite to eat and not drinking any fluids. What treatment can we give to her? Please 😞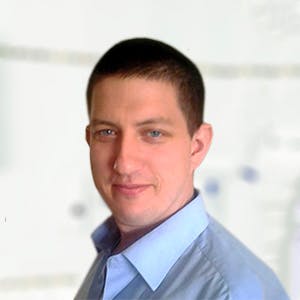 2995
Recommendations
There is no one cause and one treatment for the symptoms you are describing; the symptoms you are describing may be caused by brain injury, poisoning, spinal disorders, parasites, infections, liver disease, kidney disease among other causes. You should visit your Veterinarian for an examination so that the specific underlying cause can be determined so that treatment can be directed effectively. Regards Dr Callum Turner DVM
Add a comment to Coney's experience
Was this experience helpful?
prince
Cat
5 Months
1 found helpful
i have taken my kitten to the vet before, he says he has a neurological brain disorder. he goes to the bathroom everywhere and wont use the litter box like my other kitten does he shakes when he walks and bobbles his head and is very nervouse all the time. any suggestions on how to potty train him?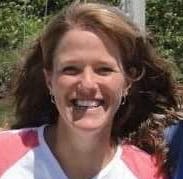 1408
Recommendations
Thank you for your email. If Prince has a problem with how his brain is working, he may not be able to recognize the litter box and you might not be able to train him to use it. He is a young kitten, and it may just take longer for him to learn. You might also need to make sure that the littler box is easy for him to get in and out of since his balance might be off. I hope that everything goes well for him.
Add a comment to prince's experience
Was this experience helpful?
Big Fatty
Long haired tabby
4 Years
0 found helpful
I have an adult male cat that I took in three years ago, he went outside as he always does but always comes back in. He went out and was gone for nine days, the temperature outside got down to three below he was very hungry but is eating and drinking but his tail is down and has no bladder control. He does still jump on back of sofa but worried about tail and bladder control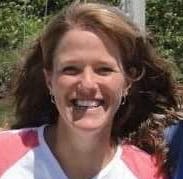 1408
Recommendations
Thank you for your email. Sadly, Big Fatty will not be able to tell us what happened to him when he was outside, and he may have had a trauma, or been affected by the freezing temperatures. I'm not sure when you first noticed this or how long it might have been going on, but it would be a good idea to have him examined by your veterinarian - they can give him a thorough examination, assess his neurologic function and look for signs of trauma or infection, and recommend a treatment plan for him. Hopefully something has happened to him that is treatable. I hope that he is okay.
Add a comment to Big Fatty's experience
Was this experience helpful?
Op
DOMESTIC
4 Months
0 found helpful
So my 4 month old kitten began to seriously decline just in 3 days. Started throwing up, stopped eating/drinking, 103 temp, etc. then this morning he couldn't walk, kept collapsing, no reflexes & couldn't see.. 4 days ago he was absolutely fine. Vet recommended putting him down because prognosis isn't good. Am I doing the right thing? What causes this? I'm clueless, I have another cat that I don't want this to happen to.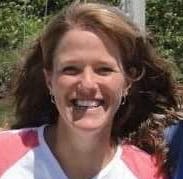 1408
Recommendations
Thank you for your email. Without examining Op, I can't comment on what might be going on, his prognosis, or any possible treatments. Since you and your veterinarian are working together on him, it would be best to ask your veterinarian what might have caused his signs, if you should be worried that it is contagious, and it there is anything else that you might be able to try for treatment. I'm sorry that this is happening to him, that is very sad.
Add a comment to Op's experience
Was this experience helpful?
Osbert
tabby
13 Years
0 found helpful
Has Symptoms
Wobbly walk, stiff back legs lack
Our thirteen year old cat has trouble with his back legs he doesn't have total control of them, they don't bend very well he can't jump, he uses his front end to move. He has trouble when pooping as he can't balance properly if he loses his balance he then often has trouble getting upright. His appearance is suffering as he's unable to groom himself from shoulder down,we brush him as much as we can,he now has knots and Matt's we need to get looked at. Eats really well not particularly fond of water lately so we give wet food water is on offer. Otherwise he's happy smiley cat.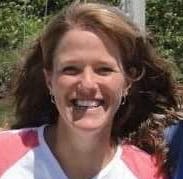 1408
Recommendations
Thank you for your email. Without examining Osbert, it is hard for me to comment on what might be going on with him, but it is quite common for cats to become arthritic as they age, and sometimes they need pain medication occasionally to be comfortable. Since most OTC pain medications are quite toxic to cats, it would be best to have him examined by your veterinarian, and they will be able to assess if he is having arthritis or neurologic changes, and get an appropriate medication for him. I hope that he does well.
Add a comment to Osbert's experience
Was this experience helpful?
Cinnamon
Shorthair
3 Years
1 found helpful
I noticed that my cat had some type of neurological disorder when he started falling Down the stairs about a few months ago. He seems to have weakness in his front and back paws/extremities. He no longer can jump on top of the counter or tables but he can still can jump onto chairs and other similar level things. He is happy as a clam otherwise. No signs or symptoms of pain or discomfort at all. I am a nurse and my husband is a physician and we figured that as long as he was pain free it was a good thing. I did notice that he seemed a little more jumpy lately and also he sometimes has a tendency to go to the right when walking or running. Any advice?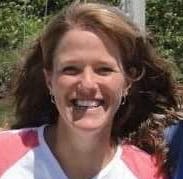 1408
Recommendations
Thank you for your email. It would be best to have Cinnamon examined by his veterinarian, as they are specialized in recognizing problems in animals vs people. He may have an inner ear problem, or another neurologic problem that might be treated. He is a young cat, and it would be a shame to go through his life with a treatable condition. I hope that he recovers well.
Add a comment to Cinnamon's experience
Was this experience helpful?
Mowgli
Shorthair
3 Years
0 found helpful
Mowgli has always been a very happy and playful 2 and a half year old cat. Last night at around 9:30 at night while I was giving her a treat she went limp, fell off of the chair she was on and collapsed limp onto the ground. She tried to stand up but could not, as if she was limp. She then rolled onto her side and began to convulse and shake. The episode ended after about 30 seconds and she released her bladder. She then "woke up" in a startled daze and began to hiss at us. She then ran upstairs and hid and would not allow us to come near or try to get her out from her hiding spot. After catching and coddling her for 15 minutes she began to calm down but was visibly on edge for the remainder of the night.

She seemed fine when we woke up this morning but as of 7:15 this night the nervous behavior has returned and faded in waves. A normally strong and brave cat is now scared by every movement and unexpected sound.

My question is, when will this behavior fade, what happened to her, and what are the next medical steps we can take with her?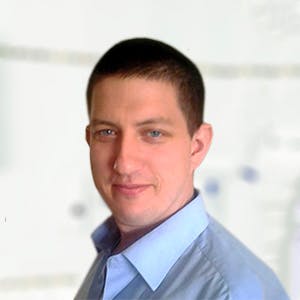 2995
Recommendations
There are various causes for the symptoms you are describing which include neurological disorders, poisoning, stress, heart disorders, anxiety, liver or kidney disease, developmental abnormalities (may be delayed) among other conditions; you need to keep an eye on Mowgli and watch behaviour, eyes (dilated or not), consumption of nonfood items or any other different behaviour. The next step medically would be to have your Veterinarian give Mowgli a thorough examination to look for any symptom which may tie in with the seizure and behaviour you've described. Regards Dr Callum Turner DVM
Add a comment to Mowgli's experience
Was this experience helpful?
Sophie
Domestic longhair
8 Months
0 found helpful
I found a kitten at my back door crying. I brought her in and took her to the vet. She is partially blind, and doesn't seem to have good coordination. She was dewormed, treated with an antibiotic and an eye gel antibiotic. All of her blood work is perfect. She is feline leukemia and fiv neg. She doesn't have any parasites including toxoplasmosis. He said she just needs to fatten up. She is estimated to be 8-12 mos. she weighs 4 lbs and she has a small stature but is still very skinny. She doesn't eat well at all. She also doesn't play or jump up on things and I've had her for a month. She walks around sometimes oddly, but she is partially blind. She never hides, isn't afraid of our other animals and likes to be held like a baby. Mostly she just sleeps. I've tried everything under the sun to get some weight on her, but she's only gained 1 oz in a week. I'm driving myself crazy with worry that she's not getting enough nourishment. I don't care if she ever plays or jumps (while heartbreaking) I just want to know how to get her over this not wanting to eat. For the first week I had her she ate quite well.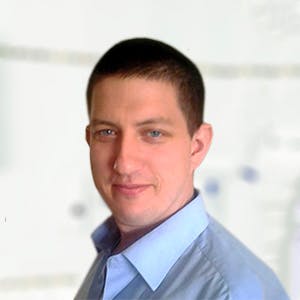 2995
Recommendations
There are various causes for what you are describing and with a kitten with an unknown history we cannot know for sure what happened before you took her in; developmental disorders, cerebellar hypoplasia, previous head trauma, poisoning among other cause may be leading to these episodes of incoordination. I would suspect cerebellar hypoplasia but I cannot say without a MRI being taken; you should continue to offer supportive care and try to encourage appetite with different diets. Regards Dr Callum Turner DVM https://wagwalking.com/cat/condition/cerebellar-hypoplasia
Add a comment to Sophie's experience
Was this experience helpful?
Charlie
Himalayan
17 Years
0 found helpful
Has Symptoms
lost weight , cannot use back legs
My cat is 17 years old. He has lost more than half of his body weight, and has lost all feeling in his back legs. He also has a colon problem, and an infection where he sneezes and his nose runs. The vet took tests and the blood work was normal except for elevated enzymes. He had additional blood work and I was told he had an infection. One of the vets wanted to give him a shot, but the main vet gave me medicine to give him instead. She did not want to hurt his liver with the shot. It seems like he is getting worse with his nerves. Do you think an antibiotic shot would help him? He eats really good when he is not constipated. Every so often he needs an enema so he can go too the bathroom.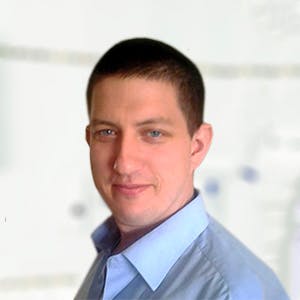 2995
Recommendations
Whether or not to give an antibiotic would be down to your Veterinarian, if the signs of infection are mild it may not be worth stressing him with an antibiotic at this time; plus given the general deterioration in condition, age and quality of life it may be time to think about other options. Regards Dr Callum Turner DVM
Add a comment to Charlie's experience
Was this experience helpful?
Tarragon
Siamese
4 months
0 found helpful
Medication Used
Clindamycin Hydrochloride
Clavamox antibiotic- oral
My 4 month old kitten had a fever two weeks ago that ended in an overnight at the vet. He had not been eating and was very lethargic, only getting up to eat and use the litter box 2x/day. When he did walk, he had a hunched back and walked carefully on his back paws. There was no evidence of pain anywhere on his body when he was evaluated. At the vet, they gave him fluids and started him on 2 antibiotics. Coronavirus titre was really low, neg. for distemper, neg. for toxoplasmosis, general blood work came back normal with the exception of elevated white blood cell count. Nine days after his night at the vet, he is completely back to normal, except for his balance. Right away he was walking like a drunken kitten, but after a few days he seemed to adapt by tilting his 45* when in motion. He can now run, play, jump a bit. We have run up a huge vet bill already and can't afford to send him to a neurologist or even back to the vet for a follow up at this point. The vet told us to continue the two antibiotics for another ten days and watch for changes; she's guessing that maybe he had menengitis, but doesn't really know. I'm so worried because he is so young. If there is anything we could do now to help him have a long and happy life, I want to know, but can't afford to have him evaluated. Any insight you can offer would be so wonderful.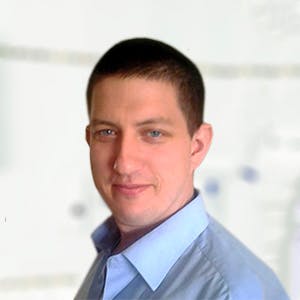 2995
Recommendations
Infections of either the middle or inner ears or conditions like meningitis may cause some issues whilst walking; it is just a case of giving treatment with antibiotics (if the cause is due to a bacterial infection) and looking for signs of improvement. It is encouraging that Tarragon is almost back to normal and may just require the remainder of the antibiotic course to get through this. There isn't much else you can do apart from waiting for the vestibular apparatus to start functioning normally again. Regards Dr Callum Turner DVM
Hi! My cat is doing exactly the same. 5 months old, exact same symptoms. We're looking at a minimum 2k bill at the neurologist on Friday. I'd like to know whether Tarragons owner found out what it was?
Add a comment to Tarragon's experience
Was this experience helpful?
Bella
Burmese
7 Years 11 months
0 found helpful
My cat wasn't eating/drinking, hiding in cupboard and her leg was lifting up and down on its own, vet ran bloods picked up some anomalies and gave her an anti nausea shot. She is eating / drinking now but she is not herself. Strange shakes in body, seems uncomfortable lying down wagging tail at times, slept in cupboard again and her strange leg movement is still occurring. I don't want to distress her with more tests vet suggests waiting for another symptom I don't want to wait until it's late . Heart rate also high.
Unusual results are haematocrit 49% WBC count 9 , platelet count clumped, PHOS - low .77 mmol/L ALT high 144 U/L , AMYL 1527 U/L , toxic neutrophils cytoplasmic basophilia foamy appearance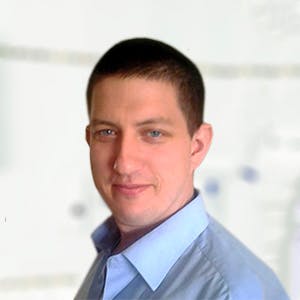 2995
Recommendations
Whilst Bella's bloodwork is abnormal, it isn't significantly abnormal and anomalies like platelet clumping may not be clinically relevant; the high amylase in cats (which again isn't too high) isn't specific for conditions like pancreatitis in cats as it would be for dogs. However, there is an indication of bacterial infection although white blood cell counts are in the middle of reference range; additional symptoms would be useful in helping determine a diagnosis. Regards Dr Callum Turner DVM
Add a comment to Bella's experience
Was this experience helpful?
Miss T
Turkish Angora
11 Years 9mths
0 found helpful
My cat Miss T is almost 12. She is in thyroid medication for the past year. However around the same time her thyroid was diagnosed she was at times dragging her hind quarters. She would lay down and her front paws stretch rigid. This probably lasts seconds but to me it's forever. She also has a tremor like thing with her head for about 2 yrs. I have mentioned it several times to her vet but unless she is experiencing it they just seemed to ignore it. However it has been over a year since I have seen one my question is could it be aggravated by the loss of her brother? I recently had to put my other cat to sleep for mouth cancer. Miss T has been very distressed.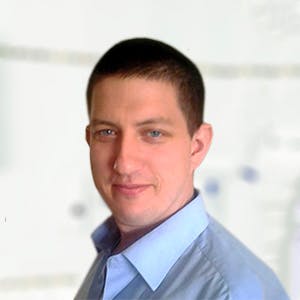 2995
Recommendations
Stress could cause some neurological symptoms to present, whether grief is a factor is hard to say; I would however make a video of any episode that Miss T presents with so that your Veterinarian has an idea of what is going on. Tremors are not unusual in cats as they age (past ten years old) and may not cause any pain or distress, many times no treatment is required but very difficult to diagnose. Regards Dr Callum Turner DVM
Add a comment to Miss T's experience
Was this experience helpful?
Casper
Domestic shorthair
8 Years
0 found helpful
Cat Name: Casper

Normal Weight: 5.6 kgs at the beginning of the year

First Vaccination: 29 March 2017 (we vaccinated him only when we fostered kittens and were afraid of him catching a disease from them)

Age: 8 years old

Gender: Male, neutered

Significant change: We rescued 5 bottle feeding kittens in March which Niveen helped us foster. They only sstayed with us for around 2 weeks and Casper acted very maternal towards them but at the same time he was very stressed. We adopted one of them in June and Casper interacted with him, acted maternal, but at the same time seemed very depressed, preferring the room the kitten couldnt go to and not eating. The kitten and his siblings are all very healthy and got vaccinated at 3 months.

History: Caspers mother Snow (Age 9) had to be PTS in February 2017 because she was diagnosed with a brain tumour. She had similar symptoms to Casper except her symptoms were constant and were not related to her pooping. She would keep walking in circles all day long, have dilated eyes all the time, didnt drink water, blood tests were all normal, would get stuck in corners, stopped purring, stopped jumping, pee outside the litter box wherever she wanted and lost a lot of weight. We didnt put her on any medications. She started going into stupors every two days and getting seizures and we made the decision to pts.

My details: Hera Arif, 0561205865, [email protected]



* 12 September 2017 - Casper got constipated and we gave him Duphalac (1.5 ml once a day) which did not help. The poop was moist but he pooped after 3 to 4 days.
* 19 September 2017 - We took him to the vet and gave a higher dose of Duphalac (3 ml once a day; his weight is 5.6 kgs) with no improvement. Vet performed CBC, Haematology, and Urine tests, and XRays which are attached. Vet also gave him Petcam for 3 days which made him feel very better however he was still constipated. Vet recommended Royal Canin Fibre Release dry food which seemed not to make a difference.
* 22 September 2017 - Casper started panting in the middle of the night and then went to the litter box and strained to poop. No poop came out. He panted again the next day and didnt poop. Finally pooped on 25 September with difficulty.
* 5 October 2017 - We raised the Duphalac dose to 3 ml twice a day but it didnt help. The condition progressed into into him feeling very sick and slow after he pooped. His hair would stand and he would walk slowly and hide behind furniture. His third eyelid would appear everytime he fell asleep. He also started walking around in circles and going into corners
* 9 October 2017 - Took Casper to the vet again. Vet performed blood test, serum test, and XRays and concluded that Casper has Fatty Liver Disease (Weight is now 5.2 kgs). Started giving him Milk Thistle for it. Vet recommended giving him glycerin suppository.
* 11 October 2017 - Gave Glycerine suppository and Casper pooped
* 12 October 2017 - Gave Glycerine suppository and Casper pooped
* 13 October 2017 - Gave Glycerine suppository and Casper pooped. At night his head started falling backward while he was sleeping (opisthotonos) and he went into a stupor and was unresponsive. He would start purring out of pain towards the end of his stupor (he stopped purring completely at the beginning of this year) . He would become pale - his nose, ears, paws while he stays sick (Video: https://www.dropbox.com/sh/5j761hprpja5lq3/AAAtPY5Lf7hUGNM3HZFOID28a?dl=0).
* 14 October 2017 - Took Casper to the vet who performed ProBNP test (Caspers heart beat was very slow), XRay of the heart, and Ultrasound of the abdomen. Vet also noticed that his eyes were not responsive to light at all. (Weight still 5.2 kgs) Report is attached. Vet diagnosed Thiamine deficiency since Casper has eaten Whiskas Tuna flavour cat food all his life. He prescribed daily B Complex injections and Complivet Multi Vitamins.
* 16 October 2017 - The injections helped for a few days until he pooped again. After that he went into a stupor and opisthotonos. This was the pattern from now on: he would have all his hair raised and walk in pain prior to pooping, then poop, and then towards the night he would go into a stupor which laster 1.5 days where he is unresponsive, doesnt eat, doesnt pee/poop/walk. He had also started showing more neurological symptoms like staring at walls, walking in circles, losing some sense of direction, head always hanging low and ducking when we tried to pet him. Also stopped drinking water and had difficulty swallowing his food.
* 18 October 2017 - Casper started pooping in his stupor and did not realize that he was pooping. We took him to the vet who performed FIV/FELV test (negative), Coronavirus test (Negative), Toxoplasmosis test (Negative), T4, CBC, and Haematology. We only found T4 to be slightly low and started him on medicine for it. He said Caspers eyes were responding to light but they were very slow in their response.
* 23 September 2017 - Took Casper to the vet who said to stop with the B Complex injections since they werent helping. He gave Caper 4 shots: Butorphanol, Cerenia, Dexason, and Enrotril which really made an improvement. He got 90% better-he was running, scratching, jumping, playing (Weight 4.9 kgs). He also performed Bile Acids test, XRays, and another ultrasound of the abdomen but didnt find anything wrong.
* 25 September 2017 - Casper pooped and didnt go into a stupor
* 28 September 2017 - Casper pooped but went into a stupor. Vet suggested we give the injections one by one to see which one exactly made him feel better. We did that the next couple of days but none of them worked on him. He also started peeing after 24 hours and sometimes even after 2 days. His hind legs also started getting very weak and cold.
* 2 November 2017 - Took Casper to the vet since he was still sick and did not recover from his last stupor as he usually does after 1.5 days (Weight increased to 5.1 kgs). He gave all 4 shots together which made him feel much better.
* 5 November- Casper pooped after 5 entire days. At night, he randomly started meowing and hissing and his back legs got paralyzed. After about 20 minuted, his back legs came back but they were still weak. Vet recommended giving him an enema after which he pooped only a little. At night, he went back to his stupor and started having mini seizures where his head would keep going back and then his arms would start moving very fast.
* 7 November 2017 - Took Casper to another vet who is good with neurological cases (Weight 4.8 kgs). He performed a full neurological exam (I can request a copy from the vet on sunday) and suggested doing a CT Scan and CSF test. We could not afford the scan at that moment and the vet suggested giving him prednisolone (0.5 ml twice daily) and clindamycin (50 mg twice daily) and see how he reacts. Towards the night, Casper lost all feeling in his tail.
* 8 November 2017 - Casper became incontinent. He would be sleeping and there would be urine coming out of him. He stayed in this condition for 2 days
* 10 November 2017 - Casper stopped being incontinent but still would pee outside the litter box wherever he wanted. He was pooping but would not go into a stupor after his poop.
* 14 November 2017 - Casper went into a stupor after his poop. We took him for a CT Scan as was reocmmended by the vet but seeing that his imrpovement was very questionable even after the meds, the doctor voiced his concern of possibly not finding anything via CT Scan that could be fixed (Weight 4.6 kgs). He also said he could pass away due to sedation. He said Caspers eyes were responding to light but his right eye was slower in response and his right hind leg was weaker than the left. He suggested increasing the dosage for prednisolone (1 ml twice a day) and said that would buy us some time with Casper.
* 15 November 2017 - Caspers tail came back to life.
* 17 November 2017 (Today) - Caspers tail is still moving, he is eating, pees once or twice a day. We have to put him in the litter box otherwise he pees wherever he wants. He is still on the prednisolone and clindamycin. He hasnt pooped yet after we increased his steroid dosage so we dont know if he will go into a stupor after or not.
The vet that is good with neuro cases suspects dry fip to be causing these symptoms however I have researched extensively and found that the bloodwork can give clues as to weather a cat has fip or not. For examplt the albumin to globulin ratio must be less than 0.8 for a cat to have dry fip however Caspers ratio is much higher. The other thing the vet suspects is a brain tumour.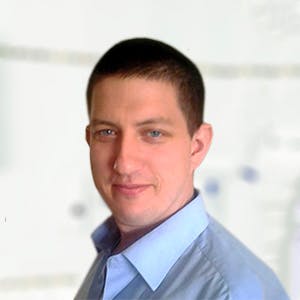 2995
Recommendations
From your detailed question (the longest question I've received on this site) it does seem to indicate that non-effusive FIP (feline infectious peritonitis) may be the cause due to the symptoms including the opisthotonus, lack of pupillary reflex and anisocoria (unequal pupil size); however I read specifically in your question that on October 18th 2017 Casper tested negative for coronavirus among other infectious diseases (it usually is the other way round - cats test positive but are asymptomatic). However, FIP is a difficult disease to pin a diagnosis on and is usually done by combining multiple tests and other information; a brain tumour is also a possibility as well but without a CT scan it is not possible to definitively determine whether that is the cause or not. I would have suggested retesting for coronavirus but as you have pointed out, an albumin:globulin ratio greater than 0.8 practically rules FIP out; I really do not know what else to suggest for Casper at this point. Regards Dr Callum Turner DVM www.msdvetmanual.com/generalized-conditions/feline-infectious-peritonitis/overview-of-feline-infectious-peritonitis www.cliniciansbrief.com/sites/default/files/attachments/Feline%20Infectious%20Peritonitis.pdf
Add a comment to Casper's experience
Was this experience helpful?
Muffin
Calico
16 1/2 years
0 found helpful
My cat is 16 years old and she won't eat much (She has become very picky) but the thing that is scaring me to death is she is having like muscular or neurological problem. Her head turns to the side in a strange position and it continues like that for 10 or 15 minutes at a time. It's almost like a muscle spasm or charley horse. We tried giving her cat vitamins and she take them. Any clue what could be wrong with her?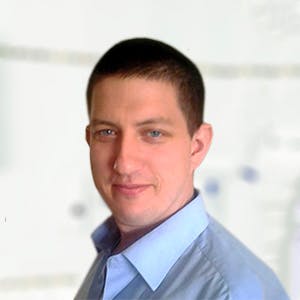 2995
Recommendations
It is possible that Muffin is having a muscle spasm which may be caused by a few different problems which may include cervical vertebrae issues, intervertebral disk issues, nerve inflammation, trauma among other disorders; if there is no pain or discomfort, I would just keep an eye on things but if Muffin is showing signs of pain you should visit your Veterinarian for an examination and possibly some muscle relaxants or antiinflammatories. Regards Dr Callum Turner DVM
Add a comment to Muffin's experience
Was this experience helpful?
Bubba
American Shorthair
13 Years
0 found helpful
My kitty Bubba is 13 and has always had very shaky eyes, lately he has developed small bouts of tremor like shaking of his head. He eats plenty and is very happy and talkative otherwise. Acting very normally except for the head shaking. Do you know what this could be?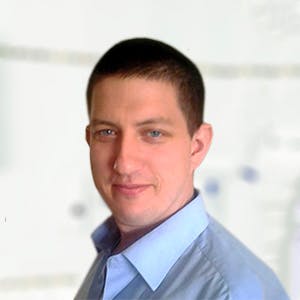 2995
Recommendations
Head shaking or tremors in cats may be caused by a variety of causes including ear infections, allergies, cerebellar disorders (common as cats age), vestibular disorders, cervical spine disorders, head trauma, tumours, poisoning among other causes. I'd keep an eye on Bubba and if the problem continues or you notice other symptoms visit your Veterinarian. Regards Dr Callum Turner DVM
Add a comment to Bubba's experience
Was this experience helpful?
Amber
Main Coon
15 yrs
1 found helpful
My amber is walking in circles, had ultra sound. no longer vocal, off balance ,staring& a variety of other symptoms. Very aggressive lately, can not even get exam by vet w/ out going berserk. I just don't know what to do she was on med. which is no longer, she is 15 yrs. old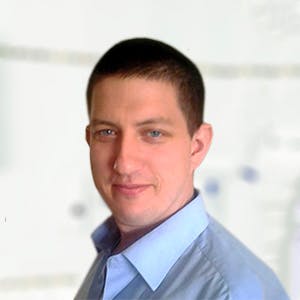 2995
Recommendations
Walking in circles may be caused by vestibular disorders, neurological tumour, liver disease, kidney disease, head trauma or another cause; without an examination of Amber or some blood tests it is difficult if not impossible to pin down a diagnosis. I would recommend getting at least a blood test done if you can get her reasonably restrained to rule out liver or kidney disease as well as checking overall internal health. Regards Dr Callum Turner DVM
her nose has turned black
Also her nose has turned half black it was always very pink
Add a comment to Amber's experience
Was this experience helpful?
Milah
dsh
10 Months
0 found helpful
Has Symptoms
Not wanting to be touched
More aggressive than usual
Hi, I'm not sure if it's a brain disorder or anything serious to be concerned about. My kitten has been off today. I'm not sure if it could be a behavioral change. I just need advice, please.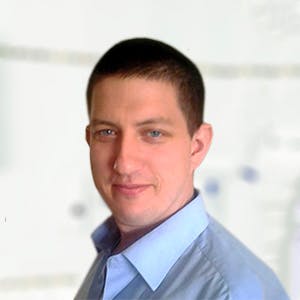 2995
Recommendations
It is difficult to give accurate advice without performing an examination, but I would keep an eye on Milah to see if the issue is just an 'off day' or something more serious. Neurological disorders, infections, poisoning, dehydration (make sure that she is drinking), liver disease, kidney disease and other causes may be the primary cause; if you suspect that Milah may have been in contact with something poisonous visit your Veterinarian immediately. If there is no improvement, visit your Veterinarian. Regards Dr Callum Turner DVM
My little kitty 2-3 months old lost balance on body, can't stand up, lying all day and trying to sleep, when he stands on the legs he immediately lose balance and fall down, he doesn't want to eat, and i found out his head is changed, the part around the nose is bigger. He seem very depressive and i don't think he is going to live longer than 3-4 days. I wanna save him, do you know what is the problem and how can i bring him to life?
Add a comment to Milah's experience
Was this experience helpful?