By hannah hollinger
Published: 07/10/2020, edited: 09/07/2022
More articles by hannah hollinger
Save on pet insurance for your pet
You don't have to choose between your pet and your wallet when it comes to expensive vet visits. Prepare ahead of time for unexpected vet bills by finding the pawfect pet insurance.
Overview
Embrace Pet Insurance prides itself on nose-to-tail coverage for pets. Embrace offers one simple policy, stating that it takes the guesswork out of insurance coverage. You can opt to personalize that policy however you wish, which allows you to stay within your budget.

Does Embrace Pet Insurance work for your furry companion? We'll provide an unbiased review to help you navigate monthly premiums and coverage. Information on claims and reviews is included, too.



What is the pricing for Embrace Pet Health Insurance?
Getting a quote from Embrace Pet Insurance is done online. Provide details like the age and gender of your pet, and you are on your way to coverage. 
To start, Embrace has a one-time enrollment fee of $25. If you pay your premiums month by month, there is a $1 monthly processing fee. Embrace states on its website that monthly premiums for a canine range from $30-$40. Once you apply for a quote, details will be provided.
The deductible amounts range between $200 and $1000. Embrace Pet Insurance does offer a diminishing deductible, and reviews of pet insurance call it the industry's best. Every year that you are claim and reimbursement-free, your deductible is reduced by $50 the following term of the policy.
Embrace is proud of its pet insurance personalization. You choose the deductible, and the higher the deductible you select, the lower your premium is. Reimbursements are paid on a percentage of the bill. If you decide on a lower reimbursement percentage, your premium is quoted at a lower rate. Lastly, you pick the annual maximum. Work this into your budget this way: the higher your maximum is, the higher your premium will be.
As well, Embrace Pet Insurance offers an optional Wellness Rewards program that costs $250, $450, or $650 annually. Embrace does not call the wellness option an insurance plan, but a budgeting tool to enable pet parents to be proactive in taking care of their furry charges.
Discounts are offered for multiple pets. Members of the military have a reduction in cost, too. Other discounts are detailed on the website.
Embrace allows clients to downgrade coverage at any time. To upgrade, however, the process is essentially the same as applying for a new policy. Waiting periods would be in force, and any illness in place before the upgrade would be considered pre-existing.
If, before 30 days, you decide you do not want the coverage after all, Embrace will cancel the insurance and refund the premium paid.



How do I file a claim with Embrace Pet Health Insurance?
Embrace Pet Insurance will cover unexpected bills from any licensed veterinarian in the United States. Requirements to submit a claim are just the invoice from the veterinary clinic and a claim form. Submit your claim via mail, fax, email, through MyEmbrace on the website, and also on the Embrace mobile app.
You can track your claim on MyEmbrace, and claims are processed within 10-15 business days. Embrace will reach out if there is any information missing. Reimbursements are paid by check or direct deposit. 



What does Embrace Pet Health Insurance cover?
Embrace Pet Insurance provides comprehensive coverage for pets aged 6 weeks to 14 years. If your pet had existing coverage and they reach 14 or older, the policy still applies.
What accidents and illnesses does Embrace Pet Health Insurance cover?
Embrace covers illnesses and accidents like broken bones, car accidents, lacerations, and ingesting items your dog shouldn't. Unexpected accidental injury will be taken care of, no matter how you personalized your policy. As for illnesses, rest easy knowing that your dog is in good hands. Emergency and specialty vet consultations are covered as well.

Dental illness
Dental illnesses are taken care of too. Extractions, root canals, and more are covered up to $1000. Oral masses, crowns, and pain relievers are part of the plan.
Breed-specific and genetic conditions
No matter the breed of your dog, conditions like allergies, hip dysplasia, intravertebral disc disease, and patellar luxation are covered. Congenital problems that appear unexpectedly, like a hernia or portosystemic shunt, will be allowed under the insurance umbrella as long as your dog did not have symptoms prior to coverage.
Cancer
No one likes to hear a diagnosis of cancer. However, treatments like radiation and chemotherapy are covered by Embrace. Fine needle aspirates, biopsies, surgery, and diagnostics, as well as follow up, will be covered.
Chronic conditions
Our pets are family. And like human family members, sometimes a chronic illness will make an appearance. Embrace will give coverage to pets who develop diabetes and arthritis, for example. Prescriptions related to health conditions and more are under the plan umbrella.
Special care
Numerous things can happen that make veterinary care and regular follow up visits a necessity. Specialty care is sometimes a need, as well. Embrace will cover prosthetics, carts, rehabilitation expenses, medical specialist appointments, emergency, and after-hours care, among other costs. Fees for alternative therapies, physiotherapy, and behavioral therapy will be reimbursed when needed.
Optional wellness
If you decide on wellness coverage, many other services are added to the policy. This includes nail trims, grooming, preventative medications for fleas, ticks, and heartworm, and special purchases like prescription diet food and medicated shampoos.
Exclusions
All insurance companies have exclusions. Embrace Pet Insurance does not include organ transplants, pregnancy and whelping, Avian flu, DNA testing, and cosmetic procedures, among other care.



How can I apply for Embrace Pet Health Insurance?
Pets living in the United States are eligible for Embrace Pet Insurance. Use the online form as your first step toward obtaining a quote. Embrace will want to know your dog's age, breed, and gender. They'll ask for your zip code because your location can affect the rates.

Choosing the coverage you want is the next step. If you are not sure, make a call to the customer service information department for advice on how to choose a plan that suits your budget. 
After you enroll, Embrace will contact your veterinarian to get your pet's medical records. You'll go through a waiting period, and then coverage will take effect.



What is the waiting period for Embrace Pet Health Insurance?
The waiting period before your dog's policy goes into effect is 14 days for illnesses and 2 days for accidents. Orthopedic conditions incur a 6-month wait, although with an orthopedic exam and waiver process, this period may be reduced.
Pre-existing conditions are not covered by Embrace Pet Insurance.



What are the reviews for Embrace Pet Health Insurance?
Accredited sites like Better Business Bureau and Consumer Affairs have mixed reviews. Although there were complaints about refusals of coverage due to differences in opinion on pre-existing conditions, there were many reviews praising the company's assistance with claims.



Is Embrace Pet Health Insurance right for your dog?
Embrace is consistently ranked as a highly-rated pet insurance company. The Wellness Rewards preventative care plan is an attractive option and is regarded as a way to help take care of basics like blood tests and supplements, along with specifics like training and chiropractic care.

It's always best to look at numerous plans and delve into exactly what is covered by each provider. 
Looking to secure pet health insurance for your dog or cat? Check out our pet insurance comparison tool on our Wellness page.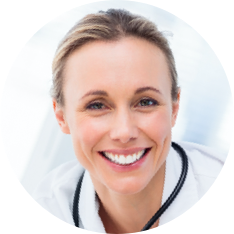 Does your pet have a supplement plan?