By hannah hollinger
Published: 08/10/2020, edited: 09/07/2022
More articles by hannah hollinger
Save on pet insurance for your pet
You don't have to choose between your pet and your wallet when it comes to expensive vet visits. Prepare ahead of time for unexpected vet bills by finding the pawfect pet insurance.
Overview
PetPlan Pet Insurance offers tooth-to-tail coverage and tail wags for life according to their website. They know pets are like family and state that they will cover your dog's vet bills from puppyhood and beyond, including hereditary, congenital, and chronic conditions.

Is PetPlan Pet Insurance the ideal plan for your furry buddy? For an unbiased review of PetPlan, read on for information on average costs for monthly premiums and what coverage is included in the plan.
What is the pricing for PetPlan Pet Health Insurance?
The cost of PetPlan insurance will be determined by your dog's breed and age. Breed is a factor because certain types of dogs may be predisposed to specific illnesses and conditions, making them more expensive to insure.
Your location will play a part as the cost of bills for petcare over the nation vary between cities and towns. The annual coverage you choose, along with the reimbursement and annual deductible, will affect the monthly cost.
Monthly premiums for a dog, on average, cost between $34 and $54. If you choose a high deductible, your monthly expense will be on the lower end of the scale. To break it down further:
Annual deductible: This can be a big determinant in your monthly cost. Deductibles range from $250 to $1000. As mentioned, a higher deductible means a lower monthly premium. You have the choice of either an annual deductible or a per condition deductible. 
Reimbursement: This is the amount you will be paid after the claim. You can choose between 70%, 80%, and 90%. This affects your monthly expense, as well.
Annual limit: You can arrange a lower monthly premium by taking a plan with a limit of $2500. You also have the option of choosing a plan with a limit that is unlimited for a 12 month period. 
Unlike some other pet insurance companies, PetPlan does not charge an enrollment fee. If you pay your coverage fee annually as opposed to going on a payment plan, you can save money. Veterans, serving military members, and medical services pets get a discount.
If you change your mind about insuring with PetPlan, you can ask for a refund within 30 days. As long as a claim has not been filed, you'll receive the full amount. After 30 days, the premium is paid back pro-rata. 
How do I file a claim with PetPlan Pet Health Insurance?
Be sure to submit your claim within 90 days of the treatment date. To make a claim with PetPlan, log in to your account portal, available to those who have a policy. Next, you print a personalized and pre-filled claim form which is barcoded, allowing for efficient processing. Once you have completed and signed the form, you can email or fax it in. 
There is also an app available. Whichever method you choose, remember to send along your medical records release form and the paid itemized receipt. You can track the status of the claim on the portal. According to the PetPlan website, claims are paid within 30 days from the receipt of all required information.
What is the coverage for PetPlan Pet Health Insurance?
Dogs 6 weeks of age and older are eligible to be covered under PetPlan.
Accidents + injuries + illnesses
Fees for treatment related to injury and illness are covered, including cancer, and hereditary and chronic conditions. If diagnostic testing is required for a coverable injury or illness, PetPlan will take care of it. Examples are specialized chemistry and blood work.
Veterinary exam fees
If your dog needs specialty or emergency care, the exam is covered by PetPlan. Imaging like MRI and ultrasound are under the coverage umbrella, as are prescription medications prescribed by your licensed veterinarian.
Non-routine dental fees
Provided your pet had a dental check-up in the 12 months prior to the commencement of coverage, with treatment accepted and performed if needed, PetPlan will cover the cost of non-routine dental treatment such as broken teeth.
Surgery + rehabilitation
Surgeries required as part of treatment and prescribed and performed at a licensed veterinary facility will be included in the PetPlan coverage.
Referral + specialist treatment
It is not uncommon for specialized treatment to be required. Whether dentistry, neurology, dermatology, ophthalmology, cardiology, surgery, or oncology, these referrals and special treatments are covered.
Holistic therapies
Holistic therapies are becoming more commonplace as a complement to traditional care. Services are covered, like chiropractic care, homeopathic therapy, and veterinary acupuncture, when recommended and provided by a licensed vet. Some behavioral therapies are included, too.
As with all pet insurance plans, pre-existing conditions are not covered. Other exclusions, such as spaying or neutering, will be detailed in your policy. You can also call PetPlan at any time for help and clarification.
How can I apply for PetPlan Pet Health Insurance for my dog?
As long as your dog is 6 weeks of age, you can apply for PetPlan. If your dog is 10 or older at the of enrollment, there may be policy restrictions. 
First, you will need to get a quote. This can be done online by entering basic information into a preformatted form. Your dog's age and breed are required, as is your zip code. The breed information is pertinent because certain breeds are predisposed to some illnesses and conditions. The cost of your policy may be affected by your location as well since veterinarian fees vary depending on where you live. 
If you prefer, you can speak to a licensed insurance agent at PetPlan. They'll be happy to help you choose the right policy and coverage options for your budget.
What is the waiting period for PetPlan Pet Health Insurance?
A 15 day waiting period after the effective date of the policy is required. During this period, any illness or injury is not covered. Cruciate, hip dysplasia, and patella incidents are under a 6-month exclusionary period. The periods for exclusions and wait times may vary from state to state. The policy's Terms and Conditions section will provide complete details.
According to the PetPlan website, they do offer an option to waive the 6-month cruciate exclusionary period if your dog is seen by the veterinarian within the first 30 days of policy coverage. The medical record will have to specify that there is no pre-existing condition with the knees. Further details are provided with the policy, or by calling PetPlan and making an inquiry.
What do people rate PetPlan Pet Health Insurance?
Both the Better Business Bureau and Consumer Affairs have multiple negative reviews, mostly about the refusal of claims due to pre-existing conditions and other reasons and renewal of policy at an increased rate without adequate notice. Resolutions were quite often reached on the Better Business Bureau. 
Is PetPlan Pet Health Insurance right for your dog?
Is PetPlan pet insurance right for your dog?

PetPlan, in business for over 40 years, is praised by analysts of pet insurance companies for its offering of unlimited annual coverage. This is a good option for pets that require care for a chronic condition or have an ongoing need for prescription medicine. 
Analysis shows that their repayment record is fairly quick as well. It is always recommended that, when selecting insurance, you carefully review the strong points of each insurance company to see which one works best for the needs of your pet.
Do you have questions about insurance coverage for your dog? Live chat with a vet now for answers.
Got questions about pet health insurance plans? Start comparing pet insurance providers with Wag! today!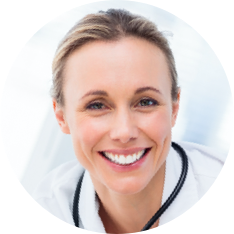 Does your pet have a supplement plan?