What are Chemical Burns?
You can try to wash off the chemical at home using an alkaline solution of bicarbonate soda and water for twenty minutes before you rush to the vet. However, chemical burns should be treated as an emergency that warrants immediate veterinary attention. If left untreated, the chemicals can start to eat away the flesh.
Chemical burns in cats occur when a cat comes into contact with a poisonous chemical such as a household cleaning product, fertilizer, or pesticide. Due to their particular eating habits, cats don't tend to ingest these substances of their own volition; chemical burns typically occur when cats walk across a fertilized garden or a freshly cleaned surface. They may ingest the chemical while trying to lick it off their skin.
Symptoms of Chemical Burns in Cats
Symptoms may vary depending on which chemical caused the burn. One of the first signs of a chemical burn in a cat may be an overwhelming chemical smell. There may be immediate evidence of a chemical burn on the face, eyes, or head. Wash off the chemical and then take your cat to the vet immediately if you notice any of the following symptoms:
A chemical smell on your cat
Red, swollen skin or sores
Puckered skin
Loss of hair
Vomiting
Diarrhea
Increased urination or defecation
Excessive licking at the burn site*
Signs of pain, such as yowling
Trouble opening the eyes
Shock
*Do not allow your cat to continue to lick the affected area as this could make them seriously ill.
Causes of Chemical Burns in Cats
The main cause of chemical burns in cats is coming into contact with a dangerous chemical. Cats, while cautious of what they eat, are curious animals, and this could lead them to accidentally ingest a harmful chemical.
Diagnosis of Chemical Burns in Cats
Before going to the vet, there are some preliminary steps you should take to prevent the burn from getting worse. Call the vet as soon as you can to let them know what happened. If you know which chemical caused the burn, make sure you read the label to check whether or not there's an antidote.
When you wash the chemical away, wear sanitary gloves to avoid exposing yourself to the chemical. If the chemical has gone directly into the eyes, try to hold the eyelids apart and wash them out with lukewarm water. If your cat has ingested the chemical, flush out the mouth. Dry your cat completely, wrap them in a blanket, and then rush to the vet.
Your vet will be able to make a tentative diagnosis based on presentation of symptoms and appearance of the burns. Be sure to inform your vet of the extent and duration of your cat's symptoms, as well as which chemical they came into contact with, if you know it. Your vet will be able to ensure that your cat hasn't been poisoned internally through a blood test.
Treatment of Chemical Burns in Cats
Treatment will begin immediately. The treatment method will depend on the type of chemical and the severity and location of the burn. The vet may need to shave the fur in order to gain better access to the burn to clean it.
Your vet may prescribe an antibiotic ointment for painful burns. However, for some mild burns, the vet may not prescribe any treatments at all, as cats regularly bathe themselves and will end up licking off the ointments.
If the burn is considered severe, antibiotics and pain management medications may be prescribed. If the eyes or mouth have been burned, surgery or supportive nutritional therapy may be required. Your vet will be able to advise you based on your cat's specific situation.
Recovery of Chemical Burns in Cats
Recovery and prognosis will depend on the severity of the burn. The general rule of thumb for burns is that those involving less than a third of the cat's body are most likely to make a good recovery.
Always follow your vet's post-treatment instructions carefully. If your cat has had surgery, don't allow them to irritate the surgery site. Always administer any medications, particularly antibiotics, for the full duration of treatment even if symptoms start to improve. Never use any over-the-counter ointments or medications made for human use as these may worsen the condition.
You'll need to practice preventative measures to avoid another occurrence of chemical burns. You may want to limit your cat's outdoor activity if you don't know what caused the burn. Always keep all household cleaning products out of reach of your cat. Always clean up any spilled chemicals immediately.
Depending on the severity of the burn and whether or not your cat has undergone surgery, your vet may schedule follow-up appointments as needed to assess your cat's progress. If you have any questions regarding treatment or recovery, consult your vet.
Chemical Burns Questions and Advice from Veterinary Professionals
Loka
Cat
12 Weeks
0 found helpful
I used lavender on my cat i washed it off with dish soap and 4 days later 1 of the 2 cat is in pain licking back what should i do now i tried pedialyte she is running now anything else i can do?
Add a comment to Loka's experience
Was this experience helpful?
Scarlet
Cat
6 Months
0 found helpful
I used a seresto collar on my cat. Now she has open areas on her neck. She seems hydrated and isn't acting different but the area is open and not drying out as she has been groomed by herself and my other cat. Any ideas?
I just had the same thing happened to both my cats from Seresto collars. I called my bet who I bought them from and was told to clean them with warm water and dawn dish detergent. My cat keeps scratching at them making them worse. I called the Bayer company who makes the collars and im getting the run around. Did your cat heal? If so how did you make him heal? Thanks!
Add a comment to Scarlet's experience
Was this experience helpful?
Shilo
mixed
16 Years
0 found helpful
Has Symptoms
Licking depression loss of appetite
We used Hartz liquid for fleas on our dogs and cats, we noticed our cats having sores on their backs and our oldest has hair loss and she was licking until we made her a plastic plate collar to keep her from licking. All her hair grew back and no more sores, gave her a bath and took the collar off within a few minutes she's licked it bleeding AGAIN, this has been goin on for 3 months, we don't have any money for a vet and at a loss as to what to do we still have 4-6 more weeks before we will have any money.
Add a comment to Shilo's experience
Was this experience helpful?
Ninji
Mixed breed
4 Years
0 found helpful
We have three cats and they all had fleas. We treated them with over the counter stuff and cleaned our whole house, but the fleas are still around but not as bad. Our cat Ninji was the most affected getting scabs and losing weight so we thought we should give him a flea bath but he's a sensitive cat and we followed the directions perfectly but the next day he had spots without hair that were scabbed over it's getting worse with him pulling his hair out I can't get him to the vet right now what do I do?
I have 2 cats burnt badly one by Revolution and the other Frontline Plus! They are all bad products I've heard of many others having same problems and it should be removed from market!Might as well spray with Surface spray! Shocking ! I have seen 6 different vets and tried many drugs and creams everything even outfits And more and nothing worked.soon as it heals and scabs over it Get itchy as they do then they rip it off making the wound bigger and back to square one! Wether using the back leg or rubbing it against something! Can't put collars on as it would sit on the wound and rub and cut deeper into it! Very sad has ruined their lives!
Add a comment to Ninji's experience
Was this experience helpful?
Tiny Tina (T)
Calico
8 Weeks
0 found helpful
Has Symptoms
Chemical burn sleepy wont eat
My kitten got chemical burns on her back paw n small spot in chest.i have been treating and cleaning the wounds. My T wont eat she will drink but wont eat she is i weeks old help. I cant afford another vet bill
Add a comment to Tiny Tina (T)'s experience
Was this experience helpful?
Finn
Cat
6 Years
0 found helpful
I've just noticed a small burn under my cats collar, I used a flea treatment last week and I kept checking where I placed it incase of any burns like the packaging says and I didn't find anything until now. What should I do?
Add a comment to Finn's experience
Was this experience helpful?
Roman
Unknown
2 Years
0 found helpful
I bought a flea collar for my cat a few weeks ago; he didn't seem bothered by it other than his usual aversion to wearing collars. But today I noticed a red mark where the collar was, so I moved it to check only to find that the entire area under the collar was raw! I took it off immediately and washed the area off with water but now i don't know what to do. Honestly he seems perfectly fine and if i hadn't seen it i would say he was but it looks horrible and i just want to be safe.
Add a comment to Roman's experience
Was this experience helpful?
jake
Black cat
2 Years
0 found helpful
My outdoor cat was gone for a couple weeks. Returned home with large area on back near hind legs missing hsir. Skin black and scaley. Hair missing in lots of areas below on upper legs but not black, few white areas. Chemical? No puncture wounds or scratches. Afraid of everyone except me.
Add a comment to jake's experience
Was this experience helpful?
Celebrity
mixed
6 Months
0 found helpful
Has Symptoms
Signs of pain, such as yowling
My cat has been burnt by children who claimed to be selling acid and has a large open wound. I washed her down with baking soda and water solution and also diluted hydrogen peroxide and applied it to the area. I covered it with a gauze and wrapped it for the time being. Vets here are extremely expensive but I want her to recover, any ideas?
Add a comment to Celebrity's experience
Was this experience helpful?
Chetose and Sammie
Kitten
7 Weeks
0 found helpful
Has Symptoms
Very red and tender bottom of feet
Really I'm not sure what type of burn this is on kittens feet but they were both inside there a little carrier and one of them or maybe both pooped in it and they sit in this poop all night and then the next morning the bottom of their feet is real red and tender and swollen could the poop have cows this or maybe is something that is .I immediately took them out and gave them a good bath but their feet are so red and tender they will not let you touch him and it is only on the bottom
Add a comment to Chetose and Sammie's experience
Was this experience helpful?
munchkin
Unsure
9 Years
1 found helpful
i used a flea and tick liquid on my cat and well she has a bold patch on her back as well as a cut, at first i thought she got injured while outside and watched over it and it was healing normally, today i added the second liquid this time me and my mother started to talk about her back i later did more research and turns out other cat owner have had the same problem i already finished washing it out, there is still a faint chemically smell my cat seems to be okay other then hating that i had to wash her, i am keeping an eye on her over night.
Add a comment to munchkin's experience
Was this experience helpful?
Max
Cat
3 Months
0 found helpful
My kitty leaked in the bathtub drain químic that I put the night before
He is only 3 months old, his thong tip is burned and I took him to the ver but don't look any better
What else I can do?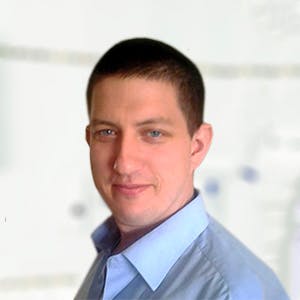 3320
Recommendations
I don't know which product you used on the drain, however we generally recommend that any action taken is based on the material safety data sheet (MSDS) of the product which is normally available on the manufacturer's website; the MSDS will give instructions for humans if the product is swallowed, gets in the eyes, contacts the skin, inhaled etc… these instructions should be followed by your Veterinarian. Regards Dr Callum Turner DVM
Add a comment to Max's experience
Was this experience helpful?
Audrey
Burmeses
12 Months
0 found helpful
Has Symptoms
Burn sores appearing under skin
My cat has recently (3 weeks ago) underwent an intensive 3.5 hour operation to cut away a thread tangled around her intestines that she'd swallowed. Since the op she has recovered from that but now has burn like symptoms appearing over her back. She is taking antibiotics ( amoxcylav 50) subscribed by the vet who performed the op for infection but it doesn't seem to be getting better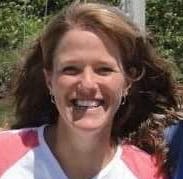 Dr. Michele King, DVM
Dr. Michele King DVM
1611
Recommendations
Without seeing Audrey, I'm not sure what might be going on with her skin, unfortunately. It is possible for the heating pads used in surgery to cause burns, especially if they are on them for a long time, but 3 weeks is a long time to have that start to appear. Surgery can also lower the immune system so that other problems start to appear. If it isn't improving, it would be a good idea to have her re-examined by your veterinarian to see what might be going on, and how to treat it.
Hi Michelle, thank you for your advice and yes they sent photos to a animal dermatologist and they came up with the same prognosis, burn from the heat pads during the surgery. They need to take a biopsy to test if this was the cause or not but need to put her back under and i just don't want her to go through any more trauma. it started to appear days after the surgery in a specific spot in between her shoulder blades and now a week ago (2 weeks after surgery) appearing on her back near her tail. We only noticed this when we saw her fur standing up in this area and shaved her to reveal a fine red line/strip that now has become wider and longer and red and scabbing. I guess I have lost some faith in the vet and her experience as a young vet and needed a second opinion what to do. Is the antibiotic amoxcylav 50 the best one to be on and is there anything else I can do. She has now given me some mixture to dilute to bathe it twice a day but it is very uncomfortable for Miss Audrey! She is not herself and very worried about her.
Add a comment to Audrey's experience
Was this experience helpful?
Olive
tabby
1 Month
-1 found helpful
I am a clean freak, I bathed my kitten once with Warm water mixed with diluted Savlon. Frequently, post she poo I cleaned her butt with cotton dipped in savlon and run it through water. Got to know it is poisonous. I'm worried if she has chemical burn as her butt was mild red the other day, she keeps licking it constantly, she is dehydrated, lethargic, not eating well. Are there any chances of oesophegal damage? Other than that she doesn't drink water on her own, I feed her lactocent formula in warm water as recommended by vet.Can that be the reason for dehydration - dry lips & skin? Her other medications are: Provical.Pet, Provi Boost drops and Immuncare (vet recommended)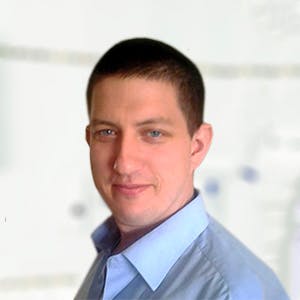 3320
Recommendations
Make sure you rinse any area with plain water and use a dab of petroleum jelly to keep the area from drying out; keep an eye on it and if there is continued irritation or you suspect that Olive may have consumed some or is showing symptoms of esophageal irritation you should visit your Veterinarian. Regards Dr Callum Turner DVM
Add a comment to Olive's experience
Was this experience helpful?
Baby
Domesticated cat
1 Year
0 found helpful
My grandma found a cat that looks like acid was pour between her shoulder blades/above her neck. You can see the cats flesh, it's all pink/red with "melting" extra brown skin around it. It doesn't seem to bother her, or hurt her. My grandma put peroxide on it and it started to smell like infection. I personally don't think it's her skin will grow back over the wound without a vet seeing her, but my grandma wants to know If there's anything she can do before she goes to the vet.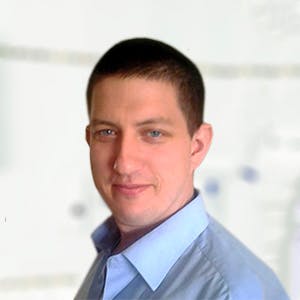 3320
Recommendations
Firstly, peroxide is a bad idea as it will damage the capillaries in the skin and other soft tissue and will delay any healing; however, if there is a large patch of skin missing an examination should be carried out by a Veterinarian to determine whether any surgical intervention is required as well as getting some antibiotics in case of infection. Without examining Baby and seeing the skin margins that we are dealing with, I cannot give you any indication of likelihood of healing. Regards Dr Callum Turner DVM
Add a comment to Baby's experience
Was this experience helpful?
Nala
Medium haired
2 Years
0 found helpful
My cat got into my neighbors garage and now she has a chemical smell and when I touch her it begins to make my skin burn. I'm not sure what they had in there garage but it was red. I've tried to wash her 2 times now and she still smells, but when I pet her now it doesn't burn my skin.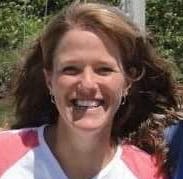 Dr. Michele King, DVM
Dr. Michele King DVM
1611
Recommendations
Without knowing what she got into, regardless, if it is that caustic to you, imagine what it is doing to her! I think the best solution for now is to continue to wash her until the smell is leaving, and monitor her skin for signs of irritation, or for any breathing problems. If she has any of these signs, she needs to be seen by a veterinarian right away.
Add a comment to Nala's experience
Was this experience helpful?
Mimi & Kiki
Don't know
4 Years and 7 years
0 found helpful
I need help ! I put this flea liquid on my cat between her shoulder blades and today I noticed that they were meowing more than usual I go to look and the hair where I applied the flea stuff is gone and their skin in that patch is yellow What do I do ? I don't have money to go see a vet.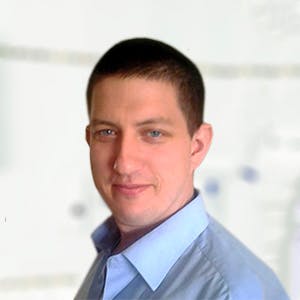 3320
Recommendations
It is important to bathe the area with a sensitive shampoo to remove any residue that may be left over; many times it is a case of allowing the medication to work its way out of their system. If other symptoms present like twitching or other neurological symptoms, you should visit your Veterinarian. Regards Dr Callum Turner DVM
Add a comment to Mimi & Kiki's experience
Was this experience helpful?