What are Gastroenteritis?
The most common symptoms of gastroenteritis are vomiting and diarrhea. Although it's normal for your cat to vomit or have diarrhea on occasion, if it is happening repeatedly within a short time frame, this signals something more serious. Cats can become severely dehydrated if their gastroenteritis is not properly treated, so it's important to seek medical attention as soon as possible.
Gastroenteritis describes the inflammation of your cat's stomach and intestines, or the gastrointestinal tract. It can be caused by something as minor as a change in your cat's diet to more serious issues such as infections, pancreatitis, and intestinal blockages.
Symptoms of Gastroenteritis in Cats
Gastroenteritis disrupts the functioning of your cat's gastrointestinal tract and causes discomfort. You may notice your cat acting sluggish or lazy, with little to no energy. Besides lethargy, some of the other symptoms you may observe include:
Vomiting
Diarrhea
Dry heaving
Gagging
Abdominal pain or tenderness
Loss of appetite
Fever
Causes of Gastroenteritis in Cats
A cat's stomach and intestines can become irritated and inflamed for a number of reasons. Some of the underlying causes will require treatment by a veterinarian, while others can be treated at home. However, you will need to bring your cat to the vet to determine the cause. Gastroenteritis is most commonly caused by:
Dietary changes
Reaction to medication
Hyperthyroidism
Pancreatitis, or other abdominal disorders
Bacterial infection
Exposure to toxins
Blockages
Virus
Parasitic infection
Diagnosis of Gastroenteritis in Cats
To determine what is causing your cat's gastroenteritis, the vet will need to perform tests to eliminate as many causes as possible. As soon as you arrive at the vet's office, it's important to give the vet information on your cat's diet and medical history. If your cat has just started to take a new medication or eat a new cat food, don't forget to bring this up in the consultation. Vets will also need to know if it's possible your cat has been exposed to anything toxic in your home. For example, if you accidentally left a household cleaner out where your cat could reach it or sprayed pesticides in your yard, it's important to let the vet know.
After collecting all of this information from you, the vet will most likely perform a complete blood count test, urinalysis, and blood chemistry profile. These tests will help the vet identify any abnormalities in the cat's health. For example, if a bacterial infection is the cause, the vet will see an elevated level of white blood cells in the complete blood count test. The vet may also perform an ultrasound on the cat's abdomen to determine if there are any blockages that could be causing the cat discomfort.
Treatment of Gastroenteritis in Cats
The treatment of gastroenteritis in cats will depend on the underlying cause of the condition. First, the vet will focus on stabilizing your cat if the tests reveal the cat is severely dehydrated or suffering from an electrolyte imbalance due to vomiting and diarrhea. If the diarrhea and vomiting is ongoing, the vet can also administer medications that will disrupt stomach and intestinal activity.
If a bacterial or parasitic infection is the cause, medication will be prescribed to your cat. However, if it's a virus, you will have to wait for it to pass since it can't be treated with medication. Medication will also be administered if the cause is pancreatitis or hyperthyroidism. However, it's important to note the vet will most likely require that you wait about 24 hours before giving the first dose of medication. During the first 24 hours, the treatment will focus on putting a stop to the vomiting and diarrhea. If you don't stop the vomiting before you administer medication, chances are your cat will throw up a pill not long after you give it to him.
Most gastroenteritis cases can be treated with medication. However, your cat will need surgery if the cause of the gastroenteritis is a blockage in the stomach or intestines.
Recovery of Gastroenteritis in Cats
After your cat is rehydrated and given medication to slow down his gastrointestinal tract, he should begin to immediately feel better. If the symptoms go away, the vet will most likely not need to see your cat again. However, if after 48 hours, your cat is still exhibiting gastroenteritis symptoms, you should have him reevaluated.
The vet may ask that you adjust your cat's diet while he recovers from gastroenteritis. You may need to cut back on the food you give your cat for the first 24 hours and then slowly begin to reintroduce him to very bland food that won't upset his stomach. The vet may also tell you to limit the amount of water your cat drinks for the first 24 hours. But, do not make these decisions on your own—always ask a veterinarian what is right for your cat.
Gastroenteritis Questions and Advice from Veterinary Professionals
Kya
dsh
4 Years
0 found helpful
Took Kya to the vet yesterday. She's 4 and was constipated with an ear infection. The vet gave an enema, prescribed trasederm, laxatone and famotadine usp. She'll drink water but not eating anything yet a treat here and there.
Add a comment to Kya's experience
Was this experience helpful?
Winnie
Maine Coone
6 Years
0 found helpful
Both of my cats (Winnie 6 year old Maine coon and Hastings 5 year old rescue) started throwing up a bunch then their appetites went way down and started to have diarrhea. I finally put 2 and 2 together and realized it started with a new bag of food (same good they've had for 5 years, natural balance salmon and pea) which they are now refusing to eat no matter what yummy treat I mix it with.

So I take the bag back to bosleys and notice the year of the best before date is scratched off. The manager says there's a good chance the bag was out of date and refunds me. We also pick out a higher quality of food to switch them to.

Hastings eats the new food and gets better immediately. Winnie still refuses to eat and is starting to be very lethargic.

I take Winnie in to the vet and we get full blood panel and pee tested. The only thing that's showing is she has some chrystals in her pee. So we put her on special food to break those down.

She only gets worse so we go back in and this time we get an X-ray. It shows something in her upper intestines but not what it is.

This is where I make a terrible decision as an owner and I'm constantly beating myself up for this. I decided not to get the ultrasound but to have exploratory surgery. Because at this point she can barely walk and Im so worried and feel big action needs to be taken. I also had so much trust in the natural balance food so assumed the blockage would be something she needed removed. But as you may have guessed the blockage was a build up of poop. She hadn't gone in about a week at this point. Nothing else was bad except her liver was starting to not look great since she wasn't eating or drinking.

I was already syringing water into her at this point and we add on syringing Urgent care wet food inti her as well.

No improvement almost a week later so we go in to get fluids injected and we're also given metonia to hopefully get her to move the poop down the intestines since it's stuck up top.

There's still no improvement or bowel movement a few days later. And all of a sudden she starts grunting and moaning and her pupils go from slits to saucepans over and over. I pick her up to rush her to the vet and when I do a few tiny pieces of poo come out. It's clear the blockage moved down but she has no strength to push it out. So we finally gave her an enima. That was just two days ago.

My vet still seems unsure of what it is but suspects it might be gastroenteritis. After doing what I can on google I think so too.

I've reported it to natural balance and they say the bag was not out of date but maybe got damaged in transport. If there was a small hole in the bag the food would have spoiled and had a similar reaction to poisoning Winnie. They're doing an "investigation" now but I don't expect they will take responsibility.

To those who may be questioning why Hastings got better and Winnie didn't, it's most likely because she's a pure bread and therefore has a weaker immune system.

She's so badly off right now. Not even able to stand.

If anyone has had something like this happen please share. And if a vet has any insight I would so appreciate it.
Add a comment to Winnie's experience
Was this experience helpful?
Lucien
Sphynx
7 Months
0 found helpful
Hi. Lucien has had diaherroa for months now. He has had stool test done and it came back clear of any worms or parasites. However whatever it is has now, effected another of my cats. They have uncontrollable stools watery stools.The vet can't figure out what it is and keeps prescribing us Antibiotics and probiotics. This is doing nothing and unfortunately it has come to us having to crate them in order to contain it. Any idea what it could be I was thinking maybe a rota virus or Gastroenteritis. I just want my boys to feel better and not have to be,trapped in a crate.please help.
Add a comment to Lucien's experience
Was this experience helpful?
Pillu
Cat Persian
3 Months
0 found helpful
My cat is 3 months old and is suffering from gastro infection and hypo thermos it is very hard for him to recover as he is very small and weak.he puked onece and was loose deficating in sleep without consious ness.doctor said they can't guarantee his living.
Add a comment to Pillu's experience
Was this experience helpful?
Milo
Persian
8 Months
0 found helpful
My cat, milo stopped eating once. I thought maybe he might eat the next day. But it started vomiting. Took him
To the vet. He put 2 injections and an ORS which he later again vomited. He has been on IV since then. And it's the 4th day i have tried to give him liquid and food but it throws up. What should i do
Add a comment to Milo's experience
Was this experience helpful?
Moosh
mixed
9 Months
0 found helpful
My cat started vomiting undigested food on Thursday so we put him off food until Friday morning which he did again then he vomited yet again even though I fed nothing more than a teaspoon he throws up his food almost 15 minutes after he eats and throws up bile an hour and a half later I couldn't get ahold of any vets because we don't have clinics until I was able to get a vet that night he gave him an antibiotic shot then a shot for stomach worms and a pill he told us to wait an hour and a half and then feed him again which caused him to throw up once again everything he ate. Following that from 1:30 am until 11 am he threw up approximately 10 times all of which were what seemed to be bile and it had blood once in it as well. On Saturday the vet was open and he administered an iv and an antibiotic shot which helped stop the vomiting so after 18 hours we fed him the smallest bit of rice and wet food. Again he did not throw up following that I gave him oral anti biotic 4 hours after he ate and 3 hours have passed and he just throw up again something green with a little bit of rice. The vet says it's normal but I'm worried its gonna start another pattern of vomiting. As for his level of activity he's walking around and he seems hungry with an appetite but he's obviously not his usually playful self.
Add a comment to Moosh's experience
Was this experience helpful?
Sugar
Ragdoll
4 Months
1 found helpful
My cat is continuously crying in pain. She is uncomfortable and refuses to eat or drink anything. Yesterday she started dry heaving and vomitted a saliva looking liquid. I wasn't worried so much as my other cat had done so before. But today she has been throwing up and having dia fresh of a bright yellow color and she hasn't eaten anything since last night. We arent sure what to do and how to help her with her pain. Any suggestions?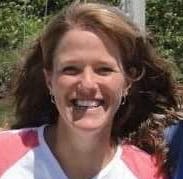 1611
Recommendations
Thank you for your email. Without examining Sugar, I can't determine what might be going on with her. It would be best to have her seen by your veterinarian as soon as possible to find out why she is so uncomfortable and why she has stopped eating and is having vomiting and diarrhea. She sounds like she needs medical attention very soon. I hope that she is okay.
So here's my issue. My cat no matter what or how much we feed him, is always hungry. He will wake us up at three in the morning for food. He had gastroinitis and was put on wet food by the cat for a period of three days. My main question is this... can I switch him back to the dry cat food and also should we stop letting him and his sister stop grazing through out the day. Please help me. I'm an insomniac so what little sleep I get is important.
Add a comment to Sugar's experience
Was this experience helpful?
Colsten
short hair
4 Years
0 found helpful
My cat started throwing up Thursday after eating grass. Then on friday he began moaning and throwing up. I took him to vet and they told me that he had a gastric problem. They have him digestive care can food but he wont eat it. He will only eat his kimble but only a little. How long does it normally take to get over gastric issues.
Add a comment to Colsten's experience
Was this experience helpful?
Fluffy
Mixed breed
11 Years
0 found helpful
My cat has been vomiting very frequently this past week(2-3 times a day including in the middle of the night). He does not act any differently though, he does not have diarrhea, he still eats, does not seem to be in any type of pain, and he goes throughout his day as usual. He also drinks water very regularly. He is about 10 to 11 years old and has never had any serious illnesses. Me and my family are hoping you could point us in the right direction of what we should do.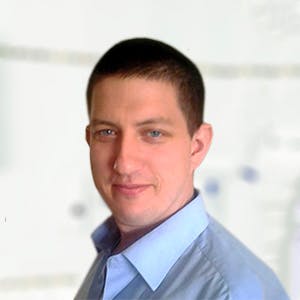 3320
Recommendations
Vomiting is a vague symptom and may be attributable to many different conditions so it is difficult to narrow in on a single possible cause; infections, parasites, foreign objects, hairballs, poisoning among many other conditions may cause vomiting. Try to withhold Fluffy's food for around 12 hours and then slowly introduce food to see if it can be kept down; if not you should visit your Veterinarian for an examination. Regards Dr Callum Turner DVM
Add a comment to Fluffy's experience
Was this experience helpful?
Snickers
Calico
3 Months
0 found helpful
My kitten has been vomiting frequently, nothing has changed in her diet and she hasn't been exposed to anything. She eats wet/ Sheba and kibble food. I try to feed them at 6am and 6 pm. Not sure what the issue is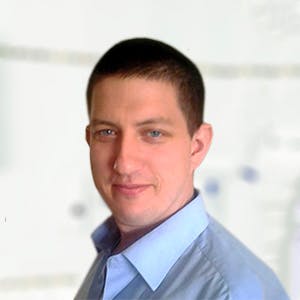 3320
Recommendations
Vomiting is a vague symptom as it is common with many different conditions including infections, parasites, foreign objects, poisoning, medication side effects, stress, dietary intolerance among other causes; try to encourage Snickers to eat a bland meal like boiled chicken chunks with or without a litter rice and see if it can be kept down. If Snickers is still vomiting you should visit your Veterinarian for an examination to be on the safe side. Regards Dr Callum Turner DVM
Add a comment to Snickers's experience
Was this experience helpful?
Ralphi
British Blue
10 Months
0 found helpful
My cat has had runny poo for 2 weeks now. Been to the vets and first we was given this proclat stuff for Diarrhoea... didn't work then the vet gave him an antibiotic injections .. that kept it at bay for 3 days but now it's returned again .. he hadnt been sick at all , he is an indoor cat , and he loves to eat !!?? So what could this be??? Iv even tried a worming spot on ... 2 weeks now and I'm so concerned :( he is also urinating a lot ??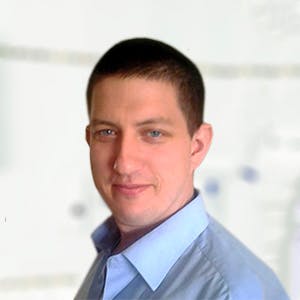 3320
Recommendations
Being an indoor cat doesn't protect against infections, it may reduce the risk but may occur; there are many different possible causes for diarrhoea including infections, parasites, poisoning, food intolerance, foreign objects, stress among other causes. If there is no improvement, you should speak with your Veterinarian about doing a faecal examination to check for worms and protozoa as well as thinking about an antibiotic like metronidazole (however this would need to be prescribed with your Veterinarian if they believe it would be a suitable treatment). Regards Dr Callum Turner DVM
Add a comment to Ralphi's experience
Was this experience helpful?
Jayme
Cat
12 Years
0 found helpful
My cat has been lethargic for two days. She got bloodwork done and its normal. She was diagnosed with hyperthyroid in January. She takes meds twice a day but shes not eating. I tookmy cat to the vet they gave her fluids and nausea meds because she started drooling. Its day three she hasnt eaten and shes just moving slow. I dont know if i should get an ultrasound or wait a few days. She threw up green bile also. I have the thyroid meds and the anti nausea pills here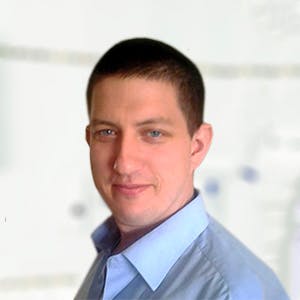 3320
Recommendations
It may be worth returning to your Veterinarian and discussing whether an x-ray or ultrasound is indicated, however it is possible that the methimazole is suppressing the appetite and causing the vomiting. Check the link below and return to your Veterinarian for a discussion on what the next course of action should be. Regards Dr Callum Turner DVM https://wagwalking.com/cat/condition/methimazole-allergy "ADVERSE REACTIONS: In a US field study with 113 cats, the most common adverse reactions included change in food consumption (increase or decrease), lethargy, vomiting, diarrhea/loose stool, skin lesions, and abnormal vocalization. Three cats were withdrawn early from the study, one due to unmasking of latent renal disease and two due to the development of skin lesions. Over the course of the study, there was a decreasing trend in the mean counts of red blood cells, lymphocytes, neutrophils and monocytes; however, means remained within or near normal ranges for the testing laboratory. In the extended use phase of the US field study with 101 cats, the most common adverse reactions reported in the study above (lethargy, anorexia) were also observed. Additional signs occurring more frequently in the long-term study were: depression/withdrawn behavior, weight loss, haircoat abnormalities, increased blood urea nitrogen (BUN), weakness, agitation and diarrhea. Most of the adverse reactions reported were mild and transient." www.dechra-us.com/Admin/Public/DWSDownload.aspx?File=%2fFiles%2fFiles%2fProductDownloads%2fus%2ffelimazole-25mg-pack-insert.pdf
Add a comment to Jayme's experience
Was this experience helpful?
Tang
American Shorthair
7 Years
0 found helpful
My cat has been lethargic for the past 3 days and has been uninterested in food.I took him to the vet two days ago after he vomited mucus like vomit and she performed an X-ray and blood/chemical test which did not show anything and the blood/chemical test came back normal. The vet gave my cat an anti nausea shot and fluids under the skin. That evening he seemed a little more normal but still very lethargic. The next morning he was back to just hiding all day and did not want to come out. I have not seen him eat since we returned from the vet 2 days ago and he is not throwing up and just wants to hide all day. I did see him urinate last evening but we have two cats so I can't tell if he has deficated. The vet gave me anti nausea pills and I have given him one so far. Is it normal for a cat to take this long to recover? Should I take him to the vet to be re-evaluated? Thank you for your advice.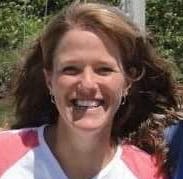 1611
Recommendations
Tang should have responded to the medications by now, I agree. Sometimes we need to repeat x-rays to reassess the possibility of a foreign body, and it would be a good idea to have him rechecked is he is not eating. The anti-nausea pills may help, but need to be given as directed. I hope that he is okay.
Add a comment to Tang's experience
Was this experience helpful?
Clyde and Bonnie
tabby
8 Weeks
0 found helpful
I have an 8 week old kitten (I have two a boy and a girl) the male gagged yesterday and had a foamy spit come from his mouth. I called the vet and they said just keep an eye on him. He continued to play and was normal otherwise. He gagged and spit up again later that night, but again no change in behavior besides not eating or drinking as much as usual. The next day he was sleepy all day and when he got up he didn't really play much and would just go back to sleep. Did not eat anything and would sniff it and walk away. By the end of the night I was really worried and fed him some wet cat food off my finger. After two or three licks he took off to the litter and had diarrehea and then got out and gagged and vomited foam again. After he was playing again. My female just gagged and threw up some white foam now too. I can't get them to the vet until Monday and I have been force feeding them pedilyte. What else should I be or not be doing to get them to Monday?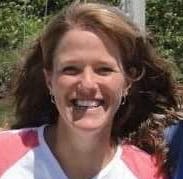 1611
Recommendations
There really isn't much that you can do at home without knowing why they are having this problem, unfortunately. If there is any way that you can have them seen earlier, it would be better for them, especially if Clyde is becoming uninterested in food. I hope that they are okay.
Add a comment to Clyde and Bonnie's experience
Was this experience helpful?
Jinxi and dusty
Calico
5 Years
0 found helpful
So I have two cats one boy who's 5 one girl who's three her name is jinxy she hasn't been feeling well the last two days she's been puking constantly (mwthought she also had diarrhea because we were checking for stool to see if it was something else turns out that is Dusty that has diarrhea and not jinxy so I don't know what to do at this point I don't know if stomach bugs are contagious I've never dealt with this before but she was sick first and now he's sick we've cleaned the food bowls and cleaned out their cave underneath the chair where they like to hang out and couldn't find anything please help today shes doing fine but now hes sick.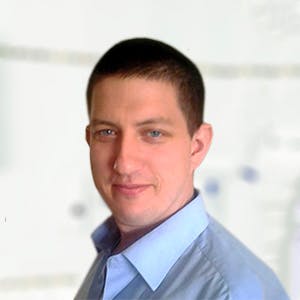 3320
Recommendations
Cats like other animals may get tummy bugs now and then many of which will pass without much trouble, however some are more serious than others; also poisoning, parasites, foreign objects, dietary issues among other causes may also result in gastrointestinal upset. I would recommend having a sample of faeces examined by your Veterinarian to check for any protozoan parasites and for a general examination. It is important in these cases to ensure that both Jinxi and Dusty are kept hydrated. Regards Dr Callum Turner DVM
Add a comment to Jinxi and dusty's experience
Was this experience helpful?
Jr
Domestic shorthair
6 Years
0 found helpful
6 year old male diagnosed yesterday with gastroenteritis. He had been throwing up and couldn't keep down water. His glucose is 232, K 3.2; EOS .13; CHOL 297; HCT 53.7 & HGB 17.1. he refuses to eat but will drink a lot and tonight not throwing up. Now he is walking with his hind paws a bit stiff (can hear nails dragging) Walking a bit slow as if something is stuck. Is this sudden gastroenteritis really something else?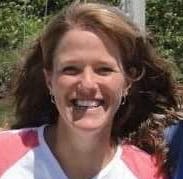 1611
Recommendations
Thank you for your email. Without examining Jr, I am not sure of what might be causing his signs. Gastroenteritis is a condition, there is always a cause behind those signs, if we are able to determine what that cause is. If he is not improving as expected, it would be a good idea to have him seen again by your veterinarian, as he may need further care, or may have new signs developing that require a different course of action. I hope that he is okay.
Add a comment to Jr's experience
Was this experience helpful?
Dean
domestic short hair
6 Months
0 found helpful
Best way to treat gastroenteritis in my six month old cat. Frequent loose stools with mucus . No vomiting. Eating and drinking. Has improved over the last 24 hrs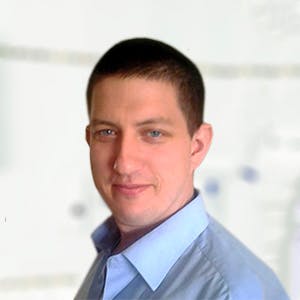 3320
Recommendations
There are various causes for gastroenteritis in cats which may be due to infection, parasites, food intolerance, poisoning among other causes; it is important to ensure that Dean is kept hydrated as diarrhoea can cause water loss, however the underlying cause needs to be identified and treated to ensure a good and fast recovery.Regards Dr Callum Turner DVM
Hello. My cat was vomitting and had diarrhea 2 weeks ago. She is 9 years old. We did blood test and found that her wbc was high(only eosinophils was zero) but platelets is 38(pretty low). Other organs were fine. Her vet gave her antibiotic(for 8 days), probiotics and ear mites medication because she had ear mites. However, couple of days ago, she vomitted again just water on 11th Feb after dinner and yesterday she vomitted her breakfast and some water(I gave her wet food few hours after that and no vomit and she was drinking by herself).She also got diarrhea after vomit.
This morning, she vomitted water before her breakfast(he breakfast is about an hour after that) We gave her half of usual breakfast meal (she ate around 60%-70% of it). The different is ths time she is not lethargic like when she vomitted 2 weeks ago. I will go to clinic today but I wnt to know your opinion about this. Btw last time , the vet said she didn't appear to have tummy hurt, and was given deworm pill too and flea meds.
Add a comment to Dean's experience
Was this experience helpful?