What is Spinal Trauma?
Cat owners learn from the vet that spinal trauma can develop from one of several causes—the agility and condition of the cat may not be contributing factors. Damage to the spine, spinal cord, and blood vessels can lead to a number or complications. Medications, surgery and supportive treatment may give the cat some relief as it recovers.
Spinal trauma is an injury to the spinal cord in a cat. This could be the result of disease, a fracture of the spine, a tumor located on or near the spine, or a significant injury such as a gunshot wound. Along with damage to the spinal cord, the cat may experience pain, sudden or worsening paralysis, and possibly respiratory failure. Because of the potential loss of vital bodily functions, when a cat owner suspects the cat has a spinal cord injury, the cat should be seen by a vet immediately. Quick treatment may improve the chances of recovery.
Symptoms of Spinal Trauma in Cats
If a cat suffers a spinal injury, the onset of symptoms is sudden and can worsen over time:
Limp paralysis
Rigid paralysis
Pain
Urinary and fecal incontinence (if the tail has been yanked on or injured)
Lethargy
Reluctance to play
Limbs are limp
Unable to stand or walk
Lameness
Staggering
Limp tail
If the cat doesn't seem to be experiencing pain in the limbs below the location of the spine injury, its prognosis may be poor.
Causes of Spinal Trauma in Cats
Cats, especially if they are allowed to roam outside, can suffer spinal trauma from one of several causes:
Gunshot wounds on or near spinal column
Vehicle accidents
Bite wounds on or near the spine
High falls
Cats may also experience spinal trauma as the result of a physical or health problem:
Ruptured disk
Defect or malformation of spinal column
Neurological conditions
Birth abnormalities (e.g. tailless Manx cats developing spina bifida before birth)
Diagnosis of Spinal Trauma in Cats
Vets begin examinations of cats with spinal trauma with a full physical so they can decide whether the trauma is related to an injury or an illness. After the physical exam, the vet orders X-rays that help narrow down the area of injury as well as its cause. The cat may also undergo a myelogram, which uses a contrast dye along with X-rays or a CT scan to zero in on the spinal injury. A specialist usually carries these tests out.
Treatment of Spinal Trauma in Cats
Once the vet has made a diagnosis, it's time for treatment. If the cat's spinal injury and symptoms are significant, the vet may recommend surgical intervention. Surgery usually removes the cause of pressure on the spine, which may reverse limb weakness or paralysis. If the cat's spinal cord has been lacerated (cut), surgery may be an option to help the cat recover some function.
Anti-inflammatory medications may be prescribed to help reduce swelling and inflammation of the spinal cord, as well as surrounding tissues. Vets also prescribe antibiotics to treat or reduce bacterial infections, giving the cat a better chance at recovery.
After surgery, the cat will need significant post-operative care, which means it will be placed in a cage to reduce movement. The cat may also wear a neck brace to reduce stress and pressure on the neck, minimize unnecessary movement, and allow the cat's spine to heal. The vet and pet owner will need to monitor the cat closely to make sure that the cat doesn't develop skin injuries resulting from the snug bandages wrapped around its body.
Some vets and pet owners may choose to give the cat physical therapy, which allows the cat to "relearn" movements lost after the injury and regain some ability to move around. The cat may also benefit from complementary therapies, such as massage and acupuncture. Depending on the severity of the cat's spinal cord injury, post-surgical treatment may go on for several weeks or months.
Recovery of Spinal Trauma in Cats
Depending on how soon a spinal cord injury was diagnosed and treated, the cat may recover fully or may continue to feel the aftereffects of its injuries for the rest of its life. For instance, a spinal cord injury resulting from a yanked tail may seem to be insignificant. But, because the tail contains nerve roots, the cat may lose the ability to move its lower limbs, as well as developing urinary and/or fecal incontinence, which will be a lifelong condition.
Milder spinal trauma cases have a better prognosis than acute injuries. Pet owners who carefully follow all veterinary orders give their cats a better chance at recovery and a more normal life. Each cat and injury is individual. While vets have a regimen of treatments they prescribe for cats with spinal cord injuries, the cat's chances at recovery rely on the severity of the trauma and how quickly the cat was given treatment. Cat owners should take their cats to each follow up appointment, which allows the vet to determine whether an existing treatment is appropriate or whether another treatment should be started. If the cat has lost sensation below the location of the injury, its recovery outlook may be poor.
Spinal Trauma Questions and Advice from Veterinary Professionals
Morty
Cat
3 Years
0 found helpful
My cat is a 3 year old male. I believe he was hit by car, so being an X-ray tech I rushed him and got full body imaging. There are no fx or dislocation of extremities, ribs or spine. He has walked on all fours but very slowly. When I palp him he has no pain until I palp where is lower back a tail meet then he growls and meows. I do feel swelling in this region and gave him low dose of baby Tylenol cause I had no other choice due to the vet not be open until tomorrow and I need to keep comfortable and get the inflammation down. He is resting in my bathroom on the floor mat he has urinated on hisself but I believe that to be due to is inability to want to move. Also there is no signs of internal bleeding(no bleeding from ears, nose, mouth or rectum), abdomen is also soft when palled. Please help so I can help him until Monday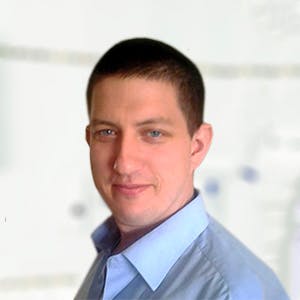 2341
Recommendations
Firstly, Tylenol (acetaminophen) is toxic to dogs and cats even with small doses with cats being up to ten times more susceptible to toxicity than dogs; doses of acetaminophen as low as 5mg/lb can be toxic. I would recommend visiting an Emergency Veterinarian to examine Morty and to look into any possible signs of toxicity from the Tylenol; apart from that keep him calm and ensure that he is not dehydrated (syringe water slowly into the mouth). Regards Dr Callum Turner DVM www.msdvetmanual.com/toxicology/toxicities-from-human-drugs/analgesics-toxicity#v3352833 www.petpoisonhelpline.com/poison/acetaminophen/
Add a comment to Morty's experience
Was this experience helpful?
Cat
normal
10 Months
0 found helpful
My 10 month old cat was hit by a car not a direct hit but a little hurt. Problems walking on the one foot and loss of bowel control as of right after does that always mean spinal injury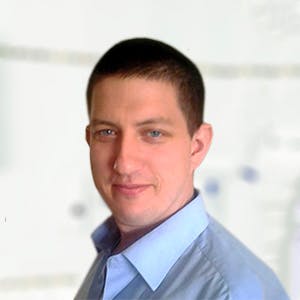 2341
Recommendations
Spinal injury is always a concern, but without an examination and x-rays we cannot say for certain; but it is highly suggestive given the severity of any hit by a car. Any accident where an animal has come into contact with a moving vehicle (no matter how slow), you should visit a Veterinarian for an examination since we also need to be concerned about internal bleeding (and other internal injuries) as well as brain injury. Regards Dr Callum Turner DVM
Add a comment to Cat's experience
Was this experience helpful?
Yuki
white
2 Years
0 found helpful
Has Symptoms
Arched back, incontinence
My cat is walking with an arched back and seems to be limping with her right foot. Shes also been incontinent of both urine and bm as of last night. Shes 2 and supposedly was fixed and has her shots, we just got her a few months ago from a friend who couldn't keep her. She seemed completely healthy the. No falls that I know of and is acting relatively normal aside from the back and incontinence. Please help. Vet doesn't open until tomorrow.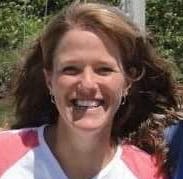 897
Recommendations
Without seeing Yuki or knowing more about her history, it is difficult for me to comment on what might be going on with her. It seems that something happened to her, and if she goes outside at all, it is possible. Until you can get her in to see her veterinarian tomorrow, it might help to confine her to a small room, like a bathroom, and put her litter, food and water in there so that she isn't moving around too much and making her injury worse. I hope that she is okay.
Add a comment to Yuki's experience
Was this experience helpful?
Raychel
Cat
4 Weeks
0 found helpful
Has Symptoms
Lethargy, front leg immobile
Lethargy, front leg/legs immobile
Our four week old kitten Raychel had the front door shut on her accidentally last night. She seemed comatose at first, urinated and defecated on herself and was very vocal. She then quieted, and started moving around and we noticed she wasnt moving her front legs. She has tried to nurse but is unable to do so well so she is being fed kitten formula every 3 hours. Mom cat is still cleaning her bowel movements. Phoned vet, said she's too little for treatment and wasn't very friendly. I am not giving up on our girl!!!! Does this sound more spinal injury or front leg/legs to you? She's still very sleepy but does wake normally. Thank you for your time.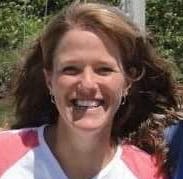 897
Recommendations
Raychel is not too small for treatment, and she may have sustained a significant spinal trauma. I would assume that there is more than one veterinarian in your area, and it would be a good idea to have her seen, and evaluated, to see what treatments might be available to her. i hope that she is okay.
Add a comment to Raychel's experience
Was this experience helpful?
Toothless
mixed
2 Years
0 found helpful
Has Symptoms
Cannot go to the toilet properly
Our cat had its tail dislocated at the base of his spine about a year ago this causes him to not be able to pee or poo properly. It didn't stop it completely. The wee comes out in drips and the poo comes out in nuggets is the best way I can describe it so he's not getting 'backed up' we're just wondering if there's any way to fix it or try and get the nerves fixed or something to help him. When he was injured he couldn't wee or poo at all by himself but we got his tail removed. He was able to poo small nuggets but he couldn't wee so we started to squeeze his bladder to relieve him as you would do for an incontinent cat but he started letting it out in drips by himself so we stopped. Oh just to add we don't know how it was dislocated we assume he got it caught and pulled himself free. He doesn't experience pain at all and as you can imagine the weeing in drips means we can't cuddle him without a towel in our hands or he can't sleep on our beds unless we put a pad and towel down for him. I just want to know if you think I should take him to a vet neureo surgeon even after a year to see if it will fix or help?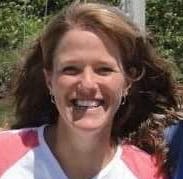 897
Recommendations
Unfortunately, that type of nerve damage is usually permanent, especially if it is still there a year later. It is unlikely that there is a solution for this problem, as there isn't any physical therapy available for those nerves.
Add a comment to Toothless's experience
Was this experience helpful?
Jerry
DOMESTIC
10 Months
0 found helpful
I assist a local sanctuary by taking the sickest cats and providing them with long term foster care until they are well enough to go to a new home. Today i took a cat which had been found on the roadside with hind limb paralysis and no control over bowel or bladder (aside from overflow) he has been to the vet and had antibiotics, anti inflammatorys ect. Tonight while expressing his bladder i noticed his anus was pulsating. This was happening with me just holding up his back end not applying any pressure. When i put him back in his crate i noticed his two hind legs were moving as if he was pulling them both upwards. They werent moving a great amount more like tensing and relaxing but im just wondering could these be signs of healing or are they normal occurances of paralysed kitties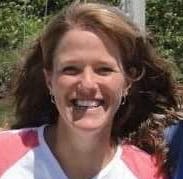 897
Recommendations
Without examining Jerry and being able to assess his neurologic function, it is difficult to say whether what you are seeing is nerve function trying to return, or reflexive responses from the brain that mean nothing, unfortunately. Since you seem to be able to be patient with Jerry and give him time, it is worthwhile continuing to monitor his limbs, and doing passive range of motion exercises to keep his muscles supple in the meantime.
Add a comment to Jerry's experience
Was this experience helpful?
Loki
Rescued tabby
2 Years
1 found helpful
A few months ago my cat, while running into the laundry room to eat breakfast, flung himself against a wall and ended up with a softball sized welt on his right hip bone and low back. He appears to have hit right on the point of the hip bone. He's been to the vet twice. I feel like they really didn't take me seriously each time. I knew this was more serious but I have been given medication and then I requested X-rays but nothing was found. My cat is still walking like he's hurt, has back limb weakness, his left leg appears to be turned out in a weird angle, and he still isn't jumping and climbing so something is wrong. I am calling the vet yet again also but wanted to ask for suggestions. What options do I have from here? Thank you.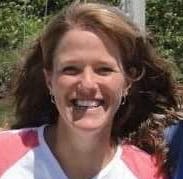 897
Recommendations
Thank you for your email. Loki may have caused a bursitis with that trauma, or nerve damage. Ideally, an MRI would show the damaged areas, but he may respond to longer term anti-inflammatories, depending on what your veterinarian saw on x-rays and physical exam. Physical therapy may also help.
Thank you so much. Nothing was found on X-ray or physical exam so we're going to do the MRI next and go from there.
Add a comment to Loki's experience
Was this experience helpful?
Furball
Dlh
8 Months
0 found helpful
Furball has a traumatic injury to the sacral area. He is unable to urinate, except for overflow. His tibia and fibula are also broken. I was wondering if acupuncture would be a viable option for the sacral injury. There are a lot of "ifs" in the equation...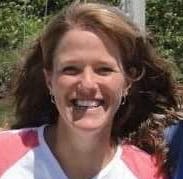 897
Recommendations
Thank you for your email. Without knowing the cause, severity, or duration of the injury, I really have no way of knowing if acupuncture will help. It can be helpful in acute cases, but it would be best to discuss the option with your veterinarian, as they are more aware of the details of Furball's situation. I am sorry that this has happened to him.
Add a comment to Furball's experience
Was this experience helpful?
Yoda
Domestics short hair
2 Years
0 found helpful
Has Symptoms
Unable to walk far, back leg injury
Hi there, hoping you can help. We're currently seeing vets for our Cat Yoda. He's about 18 months to 2 years old and he's a house cat. Ordinarily he's very boisterous, loves chasing the laser light, loves jumping on things and loves to sit on top of the wardrobe. A few weeks ago he hurt his front paw and couldn't put weight on it, however that healed and he was fine. This Wednesday night he was limping but was managing to get around. Thursday morning he could barely walk and was stumbling around (almost like the wobbly cat syndrome videos you see on fb) he couldn't even walk two paces without falling over so we took him to the vets that evening, they've check his limbs, front are fine, back left is fine, the back right leg is sore so he's on a course of anti inflammatories- which has already seen a bit of an improvement. His reflexes, eyes and ears are fine. He had bloods done and his kidneys and liver are fine, we are still awaiting haematology results back though. When we took him this evening another vet is more concerned and has looked at his legs and neck and is doing "further reading" to see what it could be.... so my question is what could it be? What should I prepare myself for? Is this a spinal injury? Could he have hurt his leg or neck? Or is this something clinical? I don't want to get my hopes up with his signs of improvement but I also don't want to give up hope, I just want to do what's right by Yoda and make him as comfortable as possible so he can get well. I should say also he's eating, drinking, peeing, pooping fine.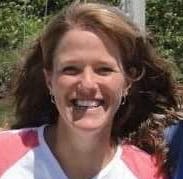 897
Recommendations
Thank you for your email. Without examining Yoda, I'm not sure what might be going on with him. It would be a good idea to ask the veteirnarian who seemed concerned, what they were concerned about, as from your description, he seems to be improving. I hope that he recovers normally.
Add a comment to Yoda's experience
Was this experience helpful?
Daisy
mixed
6 Years
0 found helpful
Has Symptoms
Trouble Walking Humped Back
My cat Daisy has been experiencing trouble walking, her balance is terrible. She can't walk without falling over. A couple months ago, when her symptoms first started showing, she couldn't walk at all. After a week or so, her signs diminished and she seemed to be normal again. Unfortunately, a couple weeks later, her symptoms have now returned. We can not afford to take her to the vet, and my parents are considering putting her down. To your knowledge, is there anything I can do to help her? She has no problems breathing and when I touch her back and legs it doesn't seem to bother her. Just very tired and unable to walk correctly... if there is anything I could do I would love your input. Thank you so much for your consideration.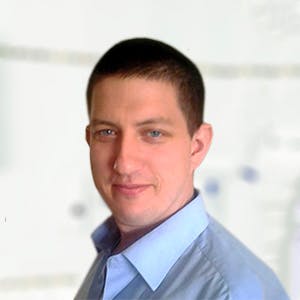 2341
Recommendations
Without thoroughly examining Daisy and taking an x-ray or two I cannot say with any certainty what the underlying cause is, however it is possible that she has intervertebral disc disease (slipped disc etc…) or another condition which may vary in severity depending on rest and activity. I wish I could give you more specific information but without an examination I am unable to I'm afraid; I can only recommend to restrict any movement, keep her calm and if she starts to regain movement again to restrict her movement further unless a specific cause has been identified by a Veterinarian. You should also try visiting a charity clinic or contacting a nonprofit for help, see links below. Regards Dr Callum Turner DVM www.dogingtonpost.com/need-help-with-vet-bills-or-pet-food-there-are-resources-available/ https://iheartdogs.com/cant-pay-for-your-pets-needed-care-these-12-programs-can-help/ www.paws.org/cats-and-dogs/other-services/help-with-veterinary-bills/
Add a comment to Daisy's experience
Was this experience helpful?
Foggie
mixed
7 Years
1 found helpful
Has Symptoms
No movement in hind legs and tail
My cat we believe was clipped by a car on Monday, he has been in the vets for 3 days but no movement in his hind legs or tail
His vital signs are ok but besides that he does not seem to be improving. They have done X-rays and cannot see any broken bones other than quite a bit of movement in his sacral joint.
They were suggest MRI but have all of a sudden changed there mind as they have found he has some heart disease and are saying it's a possibley a blood clot and not much can be done. My gut feel is he may have heart disease but he's been clipped by a car.
They are suggesting putting him down, but to try blood thinners first as a last resort. I just think they are barking up the wrong tree, but I feel powerless, what should I do???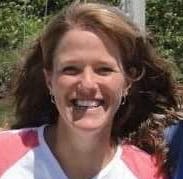 897
Recommendations
Thank you for your email. If Foggie has a saddle thrombus, or clot, there are fairly clear signs of that - these cats have no femoral pulses, and their back feet tend to be cold. If those things are occurring, the prognosis for recovery is almost non-existent, and euthanasia is the kindest option, unfortunately. If those are not the signs that he is showing, you can ask more questions of your veterinarian, or seek a second opinion. I hope that he is okay.
Thank you so much, your advise helped me understand what was happening to him, sadly our beloved beautiful cat Foggie passed away in the night.
Our heart our broken
But thank you
Xxxx
Add a comment to Foggie's experience
Was this experience helpful?
Beau
dsh
4 Years
0 found helpful
My cat wss hit by a car 2 weeks ago went to the vet and no fractures or nothing broken but today ive noticed he is quivering/shaking in his back legs. He was hit and very sore above the pelvic region but has been getting heaps better in last week or so but just noticrd his shaking should i be concerned or is this normal?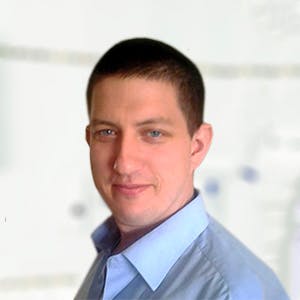 2341
Recommendations
Trauma affects each animal differently (due to the unpredictable nature of injury), you should restrict Beau's movement to see if there is any improvement with rest (I find that a cat carrier is best); if Beau continues to have trouble you should visit your Veterinarian for another examination, some pain and discomfort is to be expected but you should review any pain management with your Veterinarian. Regards Dr Callum Turner DVM
Add a comment to Beau's experience
Was this experience helpful?
Callie
Unknown
1 Year
0 found helpful
I just got a new cat as a rescue from a woman who surrendered her. I can't get into the vet until Wednesday but I got her home and noticed she had something wrong with her tail. The lady said she was born with a deformed tail but she seems to have possible problems with her back/hips. Not sure what to do but she cries when it is touched. I can feel nothing but bones so I'm not sure if it's just because she may be under nourished or not.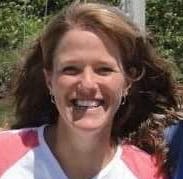 897
Recommendations
Thank you for your email. I do think that it is worth a good examination by your veterinarian, but it doesn't seem to be an emergency. Your appointment on Wednesday should be fine, unless she isn't eating, starts vomiting or having diarrhea, or is otherwise seeming in distress. I hope that all goes well for callie!
Add a comment to Callie's experience
Was this experience helpful?
Tele
American Shorthair
8 Years
0 found helpful
Cat has new lump/bump on left side of back about an inch from spine. The spot is semi firm and fairly easy to move around. It does not seem to hurt him unless I was to say pull at it or try and feel the whole lump. It's about an inch in size. Still unable to see from under fur. It appeared about a week ago. I noticed it when give him a massage. We got a new hair removing brush and it seemed to appear right around that time??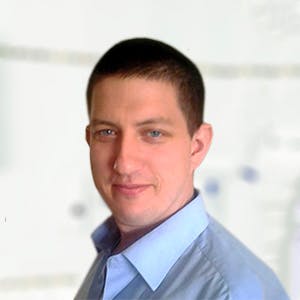 2341
Recommendations
Without examining Tele I cannot say what the lump is specifically; lipomas, cysts, abscess among other causes may cause a lump to appear. If it is not causing any pain or distress you should monitor it over the weekend and visit your Veterinarian next week if it hasn't decreased in size or has gotten bigger. Regards Dr Callum Turner DVM
Add a comment to Tele's experience
Was this experience helpful?
Wubby
Siamese
9 Days
0 found helpful
My cat threw up two mornings in a row, then didn't come home that night or the next. On day 3 I found her lying under a bush. Totally unlike her not to come when she's called so rushed her to the emergency vet. He couldn't find anything wrong, took blood samples and gave antibiotics. 24 hours later, she still hasn't eaten or drunk anything. I have syringed her about 20 ml water over the day, but last night took her back to the vet. The vet says it's a spinal injury in the middle of her back. She has normal movement and is a normal weight so he sent her home with me with pain killers x 2 (including NSAIDS) and gave her a pain injection. She immediately seemed brighter, is purring but not eating or drinking anything (four days now).
What do I do? How long do I wait? I can't bear to see her deteriorate. last night she tried to go in her kitty litter but produced nothing.
Thank you in advance-the emergency vet has not given a long term prognosis and didn't seem too concerned or interested - but it was 1 am by the time I saw him.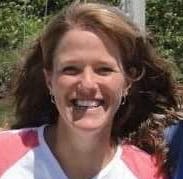 897
Recommendations
Thank you for your email. Without seeing Wubby, I can't give you an accurate prognosis for recovery, but if she does seem to be responding to the pain medication, there are canned foods that you can syringe feed to motivate her to eat, or you can offer her canned food or something that she may really enjoy to get her eating again. If she is not eating by tomorrow, she should have a follow up exam with your veterinarian, as they will be able to give you guidance on foods that you can syringe feed, or prescribe appetite stimulants. I hope that she recovers well.
Add a comment to Wubby's experience
Was this experience helpful?
Kodiak
Domestice shorthair
2 Years
1 found helpful
My cat, kodi, was shot with a BB gun...three times. She was missing for two days and on the second day my boyfriend found her dragging herself up the driveway. It appears she was either unconscious because of the trauma for a day or was just hiding in shock after being shot. I immediately took her to our 24 hour vet office. I got x-rays done and one of the BBS unfortunately are on her spine. The vet said that they don't recommend surgery in her case because she does not appear to be in any pain, she was sensitive around the area where she was hit, but other than that she's acting normal. She was prescribed prednisone and amoxicillin and I've administered it as directed. She's on crate rest for 8 weeks. Her back legs appear to be functioning fine, she can move them and she's increasingly become more active with them. Her tail is limp and there was no sign of movement the first week and a half. Now there is some movement at the tip. Her back seems to be what needs to gain functionality again, from the BB down. She can control her bladder but since she can't move she just let's it out where she is. Same with defecating. I help her use it in the litter box by pushing her bladder and I stimulate her to make her go number 2 in the box. I adjust her legs to the "correct" position whenever she's lying down or eating. She's stretching her back legs and her toes so I know that it isn't just nerves making them move. I help her move them in a natural motion every night, each leg for no more than 5 minutes. She's responding well to it. The vet didn't indicate that it had PUNCTURED her spine and its very small. The vet told me there is very little chance she will walk again but she didn't want to count her down and out. I'm determined to help her and need to know if there is anything a vet might recommend aside from expensive therapy, I'm doing all the therapy I can do myself with her little by little. I need to know how to help her back, only time will tell...but if there is anything I could be doing to help her I want to know what it is. She's also taking a glucosamine supplement once a day.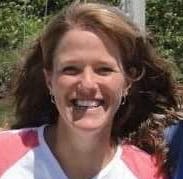 897
Recommendations
Thank you for your email. You seem to be doing a great job with poor Kodi. There isn't really anything else that you can do other than the things that you are doing. Passive range of motion exercises, making sure she is voiding often enough, and maintaining nutrition are all important. It will be important for you to maintain communication with your veterinarian to make sure the Kodi's quality of life isn't suffering, and get their assessment of her progression as well. I hope that she recovers from this trauma.
Add a comment to Kodiak's experience
Was this experience helpful?
Boots
Short hair grey Tabby
14 Years
0 found helpful
My cat went very limp and coud not lift his head. I took him to vet the very next morning thinking he had a stroke. Dr took labs & x-rays. All labs, blood work n such are normal but found the 4 ,& 5 vertebrae out of alignment pointed at bottom of vertebrae where sticking out. Also showed what may be a small piece of broken off bone lodged between the 4th n 3rd. He sent him home after 4days & is on Prednisone. He also had to have an enema. Without further tests, we don't know anything for sure. he lays mostly n not able to raise his head. When he walks, not very far, he will fall to the left, his back legs r weak n left one will give out. I can love on his forehead only n very lightly on his sides n middle part of back. He eats but little. Dr was kind enough to make pymt plan w me but it seems impossible to get financial help with Grant for further diagnostics n possible surgery. My question is will he improve without surgery & I worry about his quality of life. He does not seem to be in any pain but know he's not right. Do you think he will improve w time? He is to be confined for 30 days so he can't climb or jump. I just need resources to help financially. I am my only income and am strapped beyond what I can afford and credit is not an option. Where do I turn to help n hope for this little guy? He is 14 yrs old.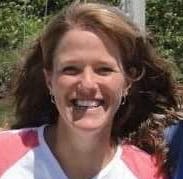 897
Recommendations
Thank you for your email. I'm sorry that Boots is having these troubles. Some clinics offer an 'angel fund' that is made of donations, but those are typically used in cases of emergency. It seems that he may improve with medical therapy to the point where he can live a comfortable life, and surgery may not be required. CareCredit is one option for assistance for unexpected expenses. Without seeing him, I cannot know if he will improve with time and rest, but your veterinarian will be able to give you a better idea as to how he is progressing and what to expect. I hope that he does well.
Add a comment to Boots's experience
Was this experience helpful?
sukie
Siamese
2 Years
0 found helpful
Has Symptoms
rearlegs not fonctioning properly
my cat is trembeling and can't walk without falling again , she also seems to not recognise my touch , she shows some interest in food but can't eat much, she is prenant , we don't know what happened but i think she jumped from a high place . we don't have a vet nearby , what should i do?and that's wrong with her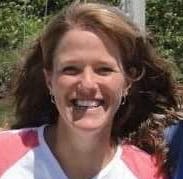 897
Recommendations
Thank you for your email. Unfortunately, without examining Sukie, I really have no way of knowing what might have happened to her, or if she is going to be okay. She may be having complications with her pregnancy, or she may have had a trauma. Either way, I'm not sure where you are located, but there should be a veterinarian near you. It would be best to have her seen as soon as possible, as they can examine her, determine what might have happened, and recommend treatment if possible. I hope that Sukie is okay.
Add a comment to sukie's experience
Was this experience helpful?
Lucina (Lucy)
Unknown
3 Months
0 found helpful
My kitten was attacked by my dog. Unfortunately no vets are open on Sundays and I have not a clue what to do. She can move her legs, kinda, but it usually causes spasms in which she can't control. It's obviously painful and I'm not sure if she'll make it another 30 hours until the vet opens.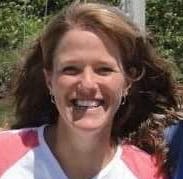 897
Recommendations
Thank you for your email. I'm sorry that that is happening to Lucy. Your veterinarian should have an after hours number to call in case of emergency, on their answering machine. Most areas have some type of emergency care, although you may have to travel a distance to get there - if you search 'emergency veterinarian' for your city, emergency clinic locations will come up. Unfortunately there may not be very much that you can do for her at home, and finding her veterinary care is the thing that she needs. I hope that you are able to find a clinic for her.
Add a comment to Lucina (Lucy)'s experience
Was this experience helpful?
Catface
American Shorthair
10 Months
0 found helpful
I am taking her to the vet in the morning as it is 3 am here. I noticed lethargy a day ago but thought that she was just tired. Tonight she showing the symptoms I have provided. She is still eating and drinking, though I normally feed wet food on a cat tree. She was interested in jumping up and tried putting her front paws on the tree but was unable to use her hind legs to jump up. She is still purring and wanting to be petted but not as vigorous as normal. She is an inside outside cat and UTD on vaccines. Thank you in advance.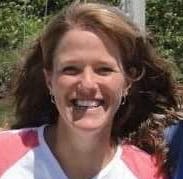 897
Recommendations
Thank you for your email. I hope that Carface is okay, and am glad that you are taking her to your veteirnarian in the morning. Being an outside cat, she may have had a trauma of some sort, may be affected by a blood parasite, or gotten into a toxin - your veterinarian will be able to examine her, see what is actually going on, and treat her for the signs that she has. I do hope that she recovers quickly.
Add a comment to Catface's experience
Was this experience helpful?
EskimoeJoe
Persian
12 Years
0 found helpful
Has Symptoms
Can walk, but smell is emanating
I believe my cats tail was yanked deliberately and the vet said he would have to have it amputated but he is waiting for 6 days to see if he is incontinent of urine and faeces as he said that he would have to put him down if he was. Today is Day 3 and I believe my cat to be incontinent. Can the tail be amputated and the incontinence recover so I do not have to have him euthanised, or would it be kinder to do so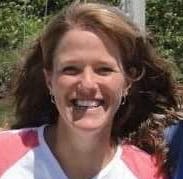 897
Recommendations
Thank you for your email. If he sustained nerve damage to the nerves that supply his bladder and anus, it may be kinder to euthanize him rather than have him live a life of incontinence - if the nerves were damaged but recover, he may just need to have his tail amputated if those nerves are not functional. Having his tail amputated if he is incontinent is not a cure. Since your veterinarian has seem him and assessed him, it would be a good idea to have that conversation with them, as they can assess function and give you an idea as to expected recovery. I hope that he is okay.
Add a comment to EskimoeJoe's experience
Was this experience helpful?
Sara
None
1 Year
0 found helpful
Hi! I took my cat to the Pets Hospital, they made a tomography in order to find some spine fracture, but finally the havent found anything. The Vet says that´s probably that the bone marrow is damaged, so its not possible to go into surgery. The cat has its hind legs paralized and has no control of urin or defecation. What can I do to help her and maybe recover some function?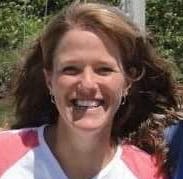 897
Recommendations
Thank you for your question. Without more information, it really isn't possible for me to comment on her situation. It would be best to contact your veterinarian, as they have examined her, know her situation and her quality of life, and whether there is anything that can be done. From your email, her situation sounds quite dire, but without knowing her history, I can't say if anything can be done or not.
Add a comment to Sara's experience
Was this experience helpful?
Jasper
Orange and white with light green eyes
3 Years
0 found helpful
If my cat has a lower back injury and can only use one of its legs could i pop its back into place? We dont have any money to pay for spinal surgery or for diagnostics test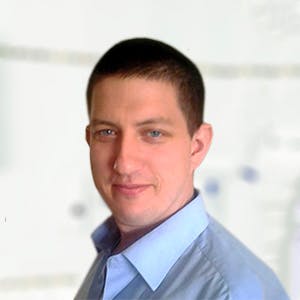 2341
Recommendations
Please do not attempt to place anything back since without an x-ray we do not know the specific type of injury and if you try to manipulate the vertebrae back you may cause more severe irreversible damage to the spine; I understand that finances for some people can be tight but if you attempt this, there is a good chance of it costing more than a few dollars to sort out. There are many charity clinics and nonprofits which can help with the cost of veterinary care especially in critical cases like this, do a search in your local area. Regards Dr Callum Turner DVM
My cat is trying to walk but he have spinal fracture we got to know coz we took x-ray
Add a comment to Jasper's experience
Was this experience helpful?
Tibbi
Ragdoll
10 Months
0 found helpful
Hi, my 10 month old Ragdoll has a confirmed spinal injury in her upper spine. She is able to drag herself around, is not in any pain, has some "spinal walking" abilities but has no bladder control (medications have not helped so I express manually). I currently do daily massage and physio to help with comfort but I was just wondering if there is anything else I can do to help her get around, make her comfortable or improve her condition at all? Any information is greatly appreciated. Thank you!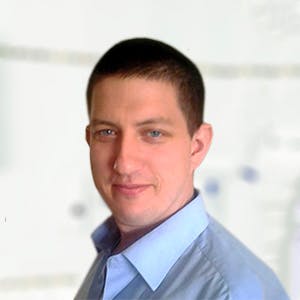 2341
Recommendations
Any treatment would be dependent on the severity of the injury and if there is a lack of pain in the hind legs the prognosis for any recovery would be poor. All I can recommend is that you ensure that all her things are close by like food, water and litter tray (if she is able to do anything there due to incontinence). Ideally you should speak with your Veterinarian about the severity of the injury and options (if any available). Regards Dr Callum Turner DVM
Add a comment to Tibbi's experience
Was this experience helpful?
Sammy
Siamese
Six Months
1 found helpful
My indoor, outdoor kitten drug itself home eight days ago. Town vet not available. 1-3 days no feeling in back end. 4-6 dragging one leg totally limp. Now tries to use. Can't feel any broken bones or displaced hip. Prognosis? He doesn't seem to be in pain. Lethargy has diminished. When he tries to put weight on limp leg it crumples under him.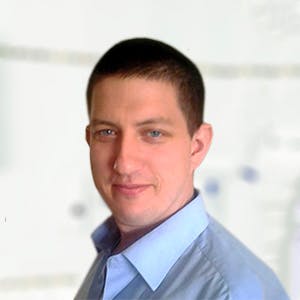 2341
Recommendations
Without examining Sammy I cannot give an accurate prognosis, but if there is no access to a Veterinarian nearby the chance of any recovery reduces day by day; at this time all you can do is offer strict rest (in a cat carrier) and offer food/water as well as good nursing care (cleaning up faeces and urine). If there is another Veterinarian within a reasonable distance (i.e: two hours) go there. Regards Dr Callum Turner DVM
Add a comment to Sammy's experience
Was this experience helpful?
Koda
short hair
4 Years
1 found helpful
As I was opening my bedroom door yesterday I accidentally hit my cat. It looked like she was stuck for a moment before getting out of it then moved away a bit. I picked her up and held her for a little while but since this has happened before I didn't think anything of it. As the day progressed she started wobbling while she walked and when I lay her down she refuses to get up or move unless I move her myself. I woke up every now and then last night to make sure she was ok and I found out she had thrown up on the pallet I had made for her on the floor. Her nose is cold, her eyes are normal and her tail is up so i'm not sure what is wrong with her. Could it be spinal trauma from the door?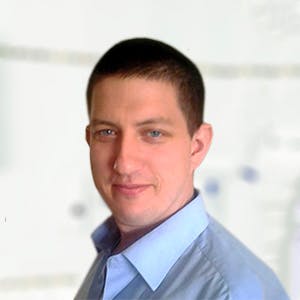 2341
Recommendations
It is possible that Koda has some injury from the door, especially if she was stuck there for a moment as the pulling away can cause more harm than the actual door hitting her. I would get her checked out by your Veterinarian (also since she vomited as well) as I am unable to examine her and cannot say if she can rest it off or not. Spinal trauma can be delayed, especially when swelling occurs afterwards so she may have seemed alright immediately afterwards but the swelling may have lead to her becoming unsteady on her paws. Regards Dr Callum Turner DVM
Thank you for the advice. I just got finished giving her some water using a syringe and she drank from it so that's good. I was messing with her legs to make sure they weren't hurt and everything seemed fine until I got to a spot just above her back legs. I messed with it and it seemed like it was moving, like cartilage in our legs when it get's hurt. Do you think it could just be sprained? I don't have the money to take her to the vet, otherwise I would. Can you recommend any home remedies for her?
Add a comment to Koda's experience
Was this experience helpful?
Hunter
Domestic Short haired
5.5 months
0 found helpful
They think my kitten fell and has a slipped disc or spinal trauma. They are hoping it isn't neurological. He is limping and not wanting to use his back legs. He is 5.5 months old. We are keeping him sequestered with minimal movement and on anti-inflammatory medication for the next while. Monitoring his symptoms to see if he improves. My question is, can I pick him up and hold him in my arms? Or will that aggravate his symptoms?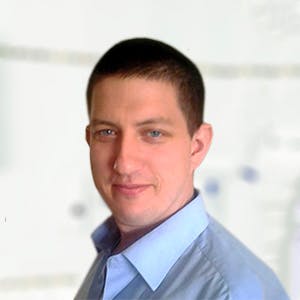 2341
Recommendations
You can hold him gently and I am sure that body contact and love will make Hunter feel good during this painful time; it is just important to reduce his movement so he doesn't jump around the house which would aggravate his spine. If there is no improvement, I would suggest returning to your Veterinarian for an x-ray to check the integrity of the spine. Regards Dr Callum Turner DVM
Add a comment to Hunter's experience
Was this experience helpful?
Mickey
dsh
4
0 found helpful
My cats has had problems with his urinary tract after he went in this time for a catheta he came home and has since gone down hill he now can't walk and the vet says he has no or very little feeling in his legs we don't no what caused this the vet thinks maybe this has been his problem all along he gave him a high dose of steroids yesterday and says if no improvement he will have to b pts on Monday is there anything we can do he won't eat or drink is this really the end pls help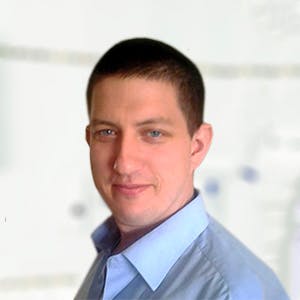 2341
Recommendations
It is very difficult to think what may be causing these symptoms as they are not common to one specific cause but vague and may be related to many different conditions. During this weekend it is important to get Mickey is drink and eat even if it includes mixing some smooth wet food with some water and syringing it into his mouth slowly. An x-ray may be useful to see if there is anything going on with his spine or hips, but if a diagnosis isn't found then it may be a case of euthanasia. Regards Dr Callum Turner DVM
Add a comment to Mickey's experience
Was this experience helpful?
Puss
Calico
5 Years
0 found helpful
Has Symptoms
Hind legs inactive with pain
My cat (female) is showing sings of spinal trauma from about a week. Her hind legs started to wobble and after couple of days she had to drag her hind legs to move. Now she cannot even walk and she became very weak. Took her to a vet and was given iv fluids. She is bit better and looks alert and occasionally sits up. But she does not eat or drink by herself so I am feeding her some food (dry cat food soaked in water or chicken broth) and water regularly. Normal Xray was done and there is no fracture or dislocation. Blood sample reports are also not indicating anything. I am not sure if these tests are sufficient to rule out injury to spinal cord. She feels pain in her hind legs and does not like to be touched around the mid point between the toe and hips. She has not lost any feeling in her hind leg toes. She also seems to be in slight pain if I rub on the spine about 4 inches from the tail and does not like to be lifted from her bed. The vet has prescribed vitamin syrup (Proviboost) and pottasium chloride syrup for a week, and Doxycycline for two weeks. She had fever so an injection was given to reduce fever. She was also given another injection for pain two days back. I want to know what are her chances of recovering, what further tests/scan should be done to determine spinal injury, what medication/surgery if needed, and daily care to help her heal faster. Thank you.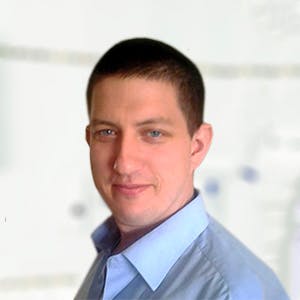 2341
Recommendations
It is difficult to advise a course of treatment or prognosis when it seems all tests come back as being normal; I would look at going myelography (x-ray with contrast media) which may show some lesions in the spinal canal which may be causing some compression on the spinal cord. There are some parasitic conditions like Cuterebriasis or Toxoplasmosis which include paralysis as symptoms but normally present with other symptoms as well. If there is little information to go on, I would start to look at more alternative methods of therapy which may include acupuncture. Regards Dr Callum Turner DVM
Add a comment to Puss's experience
Was this experience helpful?
Emmie
tabby
7 months
0 found helpful
Hi, my 7 month old kitten ran out the door when my grandmother was closing it. She got hit a bit but seemed fine afterwards. She played outside, climbed some trees and then came inside. She spent the rest of the day sleeping. It's been 10 hours since and now she is crying only a little bit and her back is hunched especially near her bottom. She is limping a bit and is in a crouched position when walking. She looks tired and when she lays down her left leg is temporarily bent backwards (foot near her tail). We are very concerned and are wondering what to do until we can take her to the vet. Ps we gave her 50mg of ibuprophin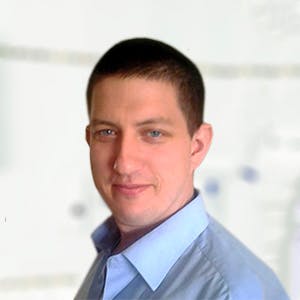 2341
Recommendations
Firstly, ibuprofen has a very narrow safety margin in cats and shouldn't be used unless under Veterinary direction as it may lead to kidney failure. You should take Emmie to your Veterinarian as soon as possible for an examination as all that you can do in the meantime is restrict movement and keep her comfortable. Sometimes inflammation may be delayed and can cause symptoms to present hours after trauma. Regards Dr Callum Turner DVM www.petpoisonhelpline.com/poison/ibuprofen/
Add a comment to Emmie's experience
Was this experience helpful?
pumpkin
Not sure
3 Years
0 found helpful
my cat got caught in a trap.. a wild animal one on a ranch.... i believe it's spinal but sure. he has control of everything still... he can walk around just while he walk he is very wobbly.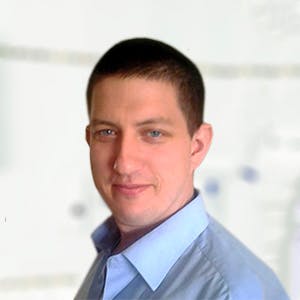 2341
Recommendations
A wobbly gait may be due to pain from being caught in the trap or due to spinal injury from the trap. The best thing to do would be to visit your Veterinarian for an examination and an x-ray to see if there is any spinal damage and to prescribe some painkillers to make Pumpkin more comfortable; until you can see your Veterinarian try to restrict movement. Regards Dr Callum Turner DVM
Add a comment to pumpkin's experience
Was this experience helpful?