What are Amoxicillin Allergies?
Amoxicillin allergies can be detected through an allergy skin test performed by a vet. But unfortunately, many cat owners do not realize their cat has amoxicillin allergies until a reaction occurs after exposure to the medication. At this point, your cat will need immediate medical attention. If an allergic reaction is left untreated, it can quickly become fatal, so it's important to take your cat to a vet as soon as possible.
Amoxicillin is an antibiotic that is widely used to treat bacterial infections in cats. The most common brand names of amoxicillin are Clavamox and Augmentin. This medication is effective in treating respiratory, bladder, skin, ear, and tooth infections. However, some cats are allergic to amoxicillin, and if they are exposed to it, can experience a wide range of symptoms including skin rashes, fever, swelling, difficulty breathing, vomiting, and diarrhea. The exact cause of allergies—in cats and in humans—is unknown, so any cat could have amoxicillin allergies.
Symptoms of Amoxicillin Allergies in Cats
If your cat is allergic to amoxicillin, any exposure to this medication will produce a reaction. Unfortunately, you may not know your cat is allergic to amoxicillin until he has one of these reactions. The severity of the reaction will vary from cat to cat, however the symptoms remain the same. Some of the symptoms you may observe include:
Skin rashes
Fever
Facial swelling
Swelling of the limbs
Difficulty breathing
Elevated heartbeat
Vomiting
Diarrhea
Unsteadiness
Causes of Amoxicillin Allergies in Cats
Some cats have amoxicillin allergies, while others do not. There is no known cause for allergies, so it's impossible to determine why your cat is allergic to amoxicillin. If your cat is allergic to amoxicillin, he will experience an allergic reaction after any kind of exposure to it. These reactions can be dangerous, so it's important to work with a vet to determine if your cat has allergies early on in his life.
Diagnosis of Amoxicillin Allergies in Cats
Your cat will not exhibit any symptoms of having amoxicillin allergies unless he has come into contact with the medication. If he has, bring him into a veterinarian as soon as possible. After the vet has stabilized his condition, he may suggest having your cat tested to determine what caused the reaction.
To identify allergens, a vet will perform a series of skin tests on your cat. The vet will administer a very small amount of any suspected allergens, including amoxicillin, foods, pollen, and dust, to the cat's skin using a tiny needle that scratches the skin's surface. After an allergen is applied to the cat's skin, the vet will look for a reaction in the form of a red bump. If no bumps occur, the cat is not allergic to that allergen.
These skin tests are usually only performed after your cat has experienced an allergic reaction to something. However, allergic reactions can be life-threatening. If you want to be safe and determine if your cat has allergies prior to a reaction occurring, talk to your vet about whether or not a skin test can be done in the absence of symptoms.
Treatment of Amoxicillin Allergies in Cats
If skin testing reveals that your cat has an amoxicillin allergy, immunotherapy treatment may be performed. After the skin testing, the vet will create a special serum containing small amounts of the amoxicillin allergen. The serum will be injected into your cat in small quantities over time. The first injection will have the smallest quantity of amoxicillin, and the amount will gradually increase in every injection after the initial one. As a result of this treatment, your cat will experience less severe symptoms if he is ever exposed to amoxicillin again.
The first injection will likely be administered in the vet's office so the vet can closely monitor your cat's reaction to the serum. But after the initial injection, the vet may ask if you are comfortable administering the next treatments on your own. If you don't feel comfortable, you can make appointments to bring your cat into the vet for his injections.
Recovery of Amoxicillin Allergies in Cats
Most cats will respond very well to immunotherapy, and will no longer exhibit any severe symptoms if they are exposed to amoxicillin. To get the desired results, it's important that you closely follow your vet's instructions and administer all injections as required.
While your cat is being treated, or if you choose not to do immunotherapy, you will need to prevent any exposure to amoxicillin to avoid an allergic reaction. Amoxicillin is often prescribed when your cat has an infection, so you will need to ensure your cat is never given amoxicillin when being treated. Make sure you always remind your vet that your cat has an amoxicillin allergy so he knows never to administer this medication when your cat is sick.
Amoxicillin Allergies Questions and Advice from Veterinary Professionals
Jade
Calico mix
14 Years
0 found helpful
My cat had a UTI and I have been given her amoxicillin but she doesn't she better isn't really eating at all vomiting after medication is given in a violent manner.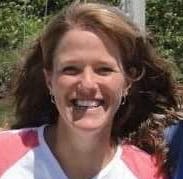 470
Recommendations
Thank you for your emial. One side effect of Amoxicillin is that it can cause stomach upset. It would be best to follow up with your veterinarian to let them know that she is having that reaction to the medication, as while it is a good antibiotic for UTI's, if she isn't tolerating it, there are alternatives that she can have. I hope that she is okay.
Add a comment to Jade's experience
Was this experience helpful?
Sugar
American Shorthair
6 Months
0 found helpful
Has Symptoms
Redness eyes,ears a little swilling
Redness in eyes and ears swilling inmouth
Medication Used
Moxyvit forte 250 suspension
My cat had flu so I used amoxicillin to treat it. she eats but have difficulty due to the phlegm ;I gave her the medication 3 days 1,5 ml ×8 hours then I stopped it but she didn't get better so I gave her for another 3 days 3ml ×12 hours then I found out the swilling under her mouth which has gone but still have the redness in her eyes and ears. Now I've stopped the medication and keep on giving her water and good food,she sleeps a lot dont play prefer to set alone or on the windows. Moreover she is changing her teeth a change In her behavior has occurred, agressivness I thought because she lost smell due to flu .Does she need a veteran or I just keep watching her food where I live there is no good care for pets actually I found her in the street alone without mother 1.5 month a proximitly and have alarge to all milk products .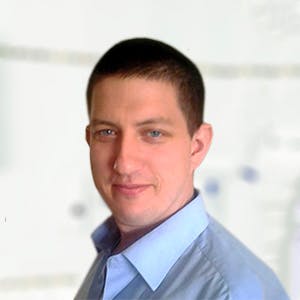 1967
Recommendations
The use or rather misuse of antibiotics is contributing to a growing international problem of antibiotic resistance, antibiotics should only be given when prescribed by an attending Veterinarian. If Sugar has cat flu or any other viral infection, antibiotics will not cure it but would only address any secondary bacterial infection which may be present; there is no specific treatment for cat flu (and similar viral infections), supportive and symptomatic care is best (fluids, warmth etc…). I would visit a Veterinarian for an examination to determine the underlying cause and to take a swab for culture and sensitivity. Regards Dr Callum Turner DVM
Add a comment to Sugar's experience
Was this experience helpful?
Coraline
Siamese
11 Years
0 found helpful
I took my cat to the vet and found out she has kidney disease which is what led to her UTI. The vet prescribed amoxicillin drops as well as azodyl capsules (which we haven't given her yet) The vet injected her with antibiotics during her visit. It has now been a few hours and my cats right leg is swollen and her skin in sagging underneath her neck. I'm assuming this is an allergic reaction to the antibiotics. Should I take her to the ER?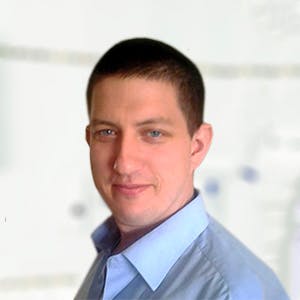 1967
Recommendations
If you are noticing a reaction like this, you should return to your Veterinarian; if the swelling is severe or there is difficulty breathing you should visit an Emergency Veterinarian for them to check her over. Some cats can have adverse reactions to some medications which isn't uncommon, but a different course of treatment should be taken if the reaction is severe. Regards Dr Callum Turner DVM
Add a comment to Coraline's experience
Was this experience helpful?