What are Amoxicillin Allergies?
Amoxicillin allergies can be detected through an allergy skin test performed by a vet. But unfortunately, many cat owners do not realize their cat has amoxicillin allergies until a reaction occurs after exposure to the medication. At this point, your cat will need immediate medical attention. If an allergic reaction is left untreated, it can quickly become fatal, so it's important to take your cat to a vet as soon as possible.
Amoxicillin is an antibiotic that is widely used to treat bacterial infections in cats. The most common brand names of amoxicillin are Clavamox and Augmentin. This medication is effective in treating respiratory, bladder, skin, ear, and tooth infections. However, some cats are allergic to amoxicillin, and if they are exposed to it, can experience a wide range of symptoms including skin rashes, fever, swelling, difficulty breathing, vomiting, and diarrhea. The exact cause of allergies—in cats and in humans—is unknown, so any cat could have amoxicillin allergies.
Symptoms of Amoxicillin Allergies in Cats
If your cat is allergic to amoxicillin, any exposure to this medication will produce a reaction. Unfortunately, you may not know your cat is allergic to amoxicillin until he has one of these reactions. The severity of the reaction will vary from cat to cat, however the symptoms remain the same. Some of the symptoms you may observe include:
Skin rashes
Fever
Facial swelling
Swelling of the limbs
Difficulty breathing
Elevated heartbeat
Vomiting
Diarrhea
Unsteadiness
Causes of Amoxicillin Allergies in Cats
Some cats have amoxicillin allergies, while others do not. There is no known cause for allergies, so it's impossible to determine why your cat is allergic to amoxicillin. If your cat is allergic to amoxicillin, he will experience an allergic reaction after any kind of exposure to it. These reactions can be dangerous, so it's important to work with a vet to determine if your cat has allergies early on in his life.
Diagnosis of Amoxicillin Allergies in Cats
Your cat will not exhibit any symptoms of having amoxicillin allergies unless he has come into contact with the medication. If he has, bring him into a veterinarian as soon as possible. After the vet has stabilized his condition, he may suggest having your cat tested to determine what caused the reaction.
To identify allergens, a vet will perform a series of skin tests on your cat. The vet will administer a very small amount of any suspected allergens, including amoxicillin, foods, pollen, and dust, to the cat's skin using a tiny needle that scratches the skin's surface. After an allergen is applied to the cat's skin, the vet will look for a reaction in the form of a red bump. If no bumps occur, the cat is not allergic to that allergen.
These skin tests are usually only performed after your cat has experienced an allergic reaction to something. However, allergic reactions can be life-threatening. If you want to be safe and determine if your cat has allergies prior to a reaction occurring, talk to your vet about whether or not a skin test can be done in the absence of symptoms.
Treatment of Amoxicillin Allergies in Cats
If skin testing reveals that your cat has an amoxicillin allergy, immunotherapy treatment may be performed. After the skin testing, the vet will create a special serum containing small amounts of the amoxicillin allergen. The serum will be injected into your cat in small quantities over time. The first injection will have the smallest quantity of amoxicillin, and the amount will gradually increase in every injection after the initial one. As a result of this treatment, your cat will experience less severe symptoms if he is ever exposed to amoxicillin again.
The first injection will likely be administered in the vet's office so the vet can closely monitor your cat's reaction to the serum. But after the initial injection, the vet may ask if you are comfortable administering the next treatments on your own. If you don't feel comfortable, you can make appointments to bring your cat into the vet for his injections.
Recovery of Amoxicillin Allergies in Cats
Most cats will respond very well to immunotherapy, and will no longer exhibit any severe symptoms if they are exposed to amoxicillin. To get the desired results, it's important that you closely follow your vet's instructions and administer all injections as required.
While your cat is being treated, or if you choose not to do immunotherapy, you will need to prevent any exposure to amoxicillin to avoid an allergic reaction. Amoxicillin is often prescribed when your cat has an infection, so you will need to ensure your cat is never given amoxicillin when being treated. Make sure you always remind your vet that your cat has an amoxicillin allergy so he knows never to administer this medication when your cat is sick.
Amoxicillin Allergies Questions and Advice from Veterinary Professionals
Sadie
domestic short hair
10 Years
0 found helpful
Has Symptoms
inappropriate urination/defecation
Medication Used
Clavamox antibiotic- oral
10 year old female who, 17 months ago weighed 14 lbs. In March of this year she began pooping on the carpet in the family room downstairs. I assumed this was behavioral since we have a young male cat (4 years old) who we often refer to as "bin Laden," (if that tells you anything at all). The male is very aggressive with the two females, chasing them, swiping at swatting at them, etc. In March when this happened, after about 3 or 4 days of it, I found a poop pile in the family room with blood around the edges. I took her to the vet and after a variety of blood tests and a physical exam, we found nothing other than that she had lost 2 lbs.

Fast forward to about 2 weeks ago (early August), I began to find poop in my shower and after a couple of days of that, discovered blood in the poop with a mucous-y substance on one end of the poop. The stool was soft and a little runny around the edges. It was just poop, not urine, which was weird - like she was trying to make sure I got a message.

I took her back to the vet - she had lost 3 more lbs. Full blood panel done with no findings. She was on Metronidazole 50 mg. for about a week. No change to the pooping in the shower but then she started urinating in the shower as well. The urine barely had any odor, likely because it was dilute from all the water she drinks. Note: we tested her blood glucose levels which were normal.

So then we thought maybe it was a UTI and she was prescribed Clavamox. The first three days she wasn't happy about taking it obviously, but seemed fine. Now, every time I dose her, she vomits almost immediately. She is now exclusively using my shower for her toileting (which, in the grand scheme of things is far better than the carpet, bed, closet floor, etc. as it cleans very easily).

I also noticed a faint cat urine odor emanating from her lower belly - as if she's not grooming herself near her rear.

She has a healthy appetite and otherwise seems normal except for being a bit clingy (like a human baby, wanting to be held a lot).

I'm at a loss to believe that she's "allergic" to the Clavamox because she tolerated it in the first three days. I suppose it could be stress because now when she sees me walking toward her with ANYTHING in my hand, she runs (which makes my heart hurt).

I'm loathe to stop the antibiotic because she seems fine other than vomiting it right back up. It's the weekend, nobody is at the vet's office, and I guess I just needed to talk to someone, anyone. :)

Thanks for taking the time to read this (if anyone is still reading these).
What about parasites or worms?
Add a comment to Sadie's experience
Was this experience helpful?
Kiwi
tabby
4 Years
1 found helpful
Medication Used
Clavamox antibiotic- oral
My cat Kiwi has had a UTI probably twice already this year, many trips to the vet and so on. They put him on the pink liquid amoxicillin, and it did little to nothing for him. So they put him on a stronger medication, "clavamox", a white liquid. I assume his UTI's have been stress related (adopted, then months later my dog was brought here), and purchased feliway to hopefully relieve a lot of his stress & prevent this from happening again. However, I've noticed that he has developed a bump located around one of his lymph nodes. I mentioned this to the vet my last visit, yesterday, and all he had said about it was that it was "palpable", which doesn't do much for me. It does not seem to bother him very much, but I know he is already feeling dumpy because of his UTI. I'm not sure whether this is due to the medication he is taking, a shot he was given (much earlier to prevent vomiting), or other reasons. I doubt another vet visit will tell me much, especially with the advice I was given last time. & I'm stacked on vet payments as well.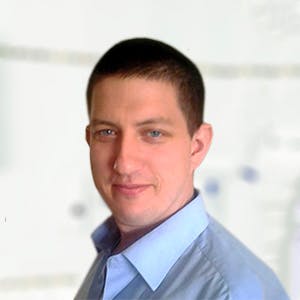 3320
Recommendations
Clavamox is another product with amoxicillin but it also contains clavulanic acid which is a beta-lactam inhibitor, the pink amoxicillin may be just without the clavulanic acid (there are many products over many different countries). Anyway, a urinary tract infection may cause discomfort which in turn may result in a lack of activity; lethargy or a reduction in activity isn't a noted side effect of Clavamox. The bump or swelling of or around a lymph node is not specific; which lymph node? It is not unusual for local lymph nodes to swell when there is an infection or inflammatory response. If there is no improvement with the Clavamox I would recommend that you have a culture and sensitivity test done to narrow in on the specific bacteria causing the infection and the most suitable antibiotic. Regards Dr Callum Turner DVM
Add a comment to Kiwi's experience
Was this experience helpful?
Cisco
Kitten
5 Weeks
0 found helpful
Dont know if kitten is 4 or 6 weeks was in 90 degree heat when found.brought to vet prescribed amoxicillin when not given any tests. Put on for 2 days. Became constpiated. Took off brought to again. Put back on told to wipe butt with cottonballs.put back on amoxicillin kmr and probiotics. Now has diarrhea meowing waddling long time passing a stool but runnyer instead of solid larger lower belly. Prefers being alone sits and lethargic sleeps alot. Do i keep the kitten on them or safer to take it off?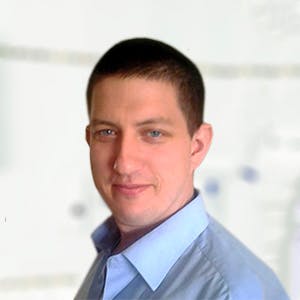 3320
Recommendations
If a Veterinarian has prescribed amoxicillin and told you to continue treatment when you raised concerns, I cannot legally challenge that unless Cisco is showing severe symptoms which may be detrimental to life. If you have concerns, you should either return to the Veterinarian or visit another Veterinarian for an examination for a second opinion. Regards Dr Callum Turner DVM
Add a comment to Cisco's experience
Was this experience helpful?
Stripes
Cat
14 Years
0 found helpful
My cat was had a gum/tooth inflection. He was given Clavamox and steriods. He started is drugs on a Thursday evening and did fine until Wednesday when he refused to eat. He did not eat on Thursday. I took him to the vet and he was given meds for nausea and something to increase appetite. (His tooth/gum infection was much better.) He still didn't eat Friday morning despite being offered a WIDE variety of food choices. Could the Clavomox be responsible for this?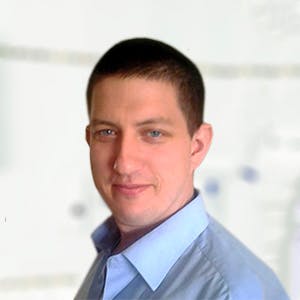 3320
Recommendations
A loss of appetite is not an unusual side effect of Clavamox (amoxicillin and clavulanate potassium); if Stripes is still not eating you should return to your Veterinarian for a follow up examination. Regards Dr Callum Turner DVM "Penicillins may cause loss of appetite, vomiting or diarrhea. Since Clavamox contains amoxicillin, which is a member of the penicillin family, this may be a concern while your pet is taking Clavamox." www.zoetisus.com/contact/pages/product_information/pdf/pfizerfrank/clavamox_en_co_ois.pdf (page 3)
Add a comment to Stripes's experience
Was this experience helpful?
Tigger
American Shorthair
5 Years
1 found helpful
I took my cat to the vet due to a UTI, she is on clavamox, seems to have helped considerably. But, her left eye started to water and now both are watering terribly. She's been on the med 4 days. No other symptoms. Is this a reaction to the clavamox?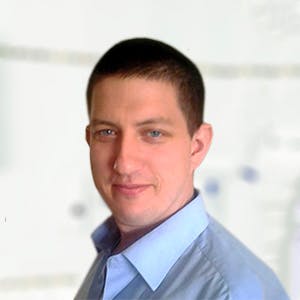 3320
Recommendations
Known side effects of Clavamox (amoxicillin and clavulanic acid)are vomiting, diarrhoea, facial swelling, hives, itchy skin and in some cases breathing difficulties. Whilst the skin may become irritated, I don't know of any irritation to the eyes; you should flush the eyes out to be on the safe side and consult with your Veterinarian on Monday morning to determine whether the watery eyes are related to the medication or not. Regards Dr Callum Turner DVM
Add a comment to Tigger's experience
Was this experience helpful?
Yoko
Maine Coon
7 Years
0 found helpful
My Maine Coon cat has an upper respiratory infection and was given amoxicillin drops with dex 100ml. It was prescribed that he be given 3cc of the drops twice a day. After 3 doses, we have noticed that he has difficulty breathing and deep breathing, like heavy panting. We're going to stop the drops immediately. What is another medication that could help him clear up this upper respiratory infection, without causing a reaction? What can we do in the meantime to ease his symptoms? We do not have veterinarians that are open during the weekends.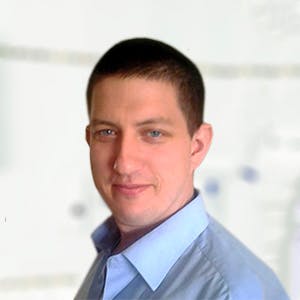 3320
Recommendations
Without examining Yoko I cannot (legally) prescribe any alternative antibiotic for treatment; if you are seeing a reaction after the administration of the amoxicillin you should stop giving it and ensure that Yoko is kept hydrated and comfortable during this time. There isn't anything over the counter which I can recommend as an infection requires antibiotics which are available only with a prescription and we don't have a Doctor patient relationship. Regards Dr Callum Turner DVM
Add a comment to Yoko's experience
Was this experience helpful?
Tubby
Maine Coon
13 Years
0 found helpful
Our older Maine coon kitty had allergy tests done and the only thing that came back was an allergy to dust mites...and we live in dust-ridden Nevada She has been on dose after dose of amoxicillan. Always have to take her in when the sneezing and wheezing starts up again and it is costing a fortune. Any other suggestions?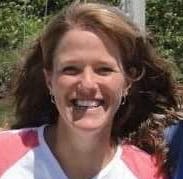 1611
Recommendations
If Tubby has actually been diagnosed with allergies, there are many medications available that can help keep her allergies from getting to the point where she needs antibiotics. Allergies can be challenging, and often keeping ahead of them is less expensive then trying to catch up. Your veterinarian can give you more information on allergy medications that might benefit her.
Add a comment to Tubby's experience
Was this experience helpful?
Jade
Calico mix
14 Years
0 found helpful
My cat had a UTI and I have been given her amoxicillin but she doesn't she better isn't really eating at all vomiting after medication is given in a violent manner.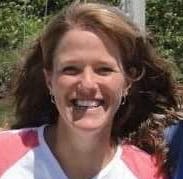 1611
Recommendations
Thank you for your emial. One side effect of Amoxicillin is that it can cause stomach upset. It would be best to follow up with your veterinarian to let them know that she is having that reaction to the medication, as while it is a good antibiotic for UTI's, if she isn't tolerating it, there are alternatives that she can have. I hope that she is okay.
this may be very late, but I had the same experience with my cat. I just don't feed him close to the time when he takes his meds. I feed him maybe an hour before and then give him meds, so most of it is digested and he doesn't throw up.
Add a comment to Jade's experience
Was this experience helpful?
Sugar
American Shorthair
6 Months
0 found helpful
Has Symptoms
Redness in eyes and ears swilling inmouth
Redness eyes,ears a little swilling
Medication Used
Moxyvit forte 250 suspension
My cat had flu so I used amoxicillin to treat it. she eats but have difficulty due to the phlegm ;I gave her the medication 3 days 1,5 ml ×8 hours then I stopped it but she didn't get better so I gave her for another 3 days 3ml ×12 hours then I found out the swilling under her mouth which has gone but still have the redness in her eyes and ears. Now I've stopped the medication and keep on giving her water and good food,she sleeps a lot dont play prefer to set alone or on the windows. Moreover she is changing her teeth a change In her behavior has occurred, agressivness I thought because she lost smell due to flu .Does she need a veteran or I just keep watching her food where I live there is no good care for pets actually I found her in the street alone without mother 1.5 month a proximitly and have alarge to all milk products .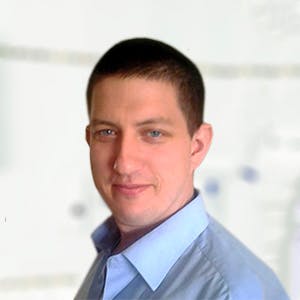 3320
Recommendations
The use or rather misuse of antibiotics is contributing to a growing international problem of antibiotic resistance, antibiotics should only be given when prescribed by an attending Veterinarian. If Sugar has cat flu or any other viral infection, antibiotics will not cure it but would only address any secondary bacterial infection which may be present; there is no specific treatment for cat flu (and similar viral infections), supportive and symptomatic care is best (fluids, warmth etc…). I would visit a Veterinarian for an examination to determine the underlying cause and to take a swab for culture and sensitivity. Regards Dr Callum Turner DVM
Add a comment to Sugar's experience
Was this experience helpful?
Coraline
Siamese
11 Years
0 found helpful
I took my cat to the vet and found out she has kidney disease which is what led to her UTI. The vet prescribed amoxicillin drops as well as azodyl capsules (which we haven't given her yet) The vet injected her with antibiotics during her visit. It has now been a few hours and my cats right leg is swollen and her skin in sagging underneath her neck. I'm assuming this is an allergic reaction to the antibiotics. Should I take her to the ER?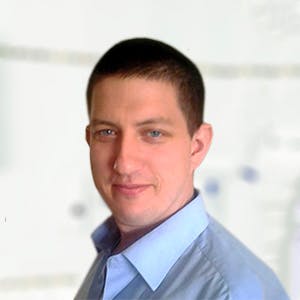 3320
Recommendations
If you are noticing a reaction like this, you should return to your Veterinarian; if the swelling is severe or there is difficulty breathing you should visit an Emergency Veterinarian for them to check her over. Some cats can have adverse reactions to some medications which isn't uncommon, but a different course of treatment should be taken if the reaction is severe. Regards Dr Callum Turner DVM
Add a comment to Coraline's experience
Was this experience helpful?