What is Methimazole Allergy?
Because of the seriousness of the disease (hyperthyroidism), the side effects of the drug (methimazole) have to be weighed against the benefits. Sometimes the side effects will dissipate within a few weeks or can be treated with a different medication to lessen the effects. However, if your cat has any serious side effects that have to do with the liver such as yellow gums, skin, and eyes, vomiting, lethargy, skin lesions, and swollen lymph nodes an evaluation of the use of this medication must be done. It is important that your veterinarian do a blood test to determine the lowest amount of methimazole possible before starting the medication. In addition, blood tests to keep track of liver and kidney enzymes, thyroid hormones, and other abnormalities should be done on a regular basis.
Methimazole is a drug prescribed to treat hyperthyroidism in cats that subdues the processing of thyroid hormones. It is not specifically regulated for animal use but has been accepted for veterinary use by the FDA. This drug should only be used for a short time in cats because of the risk of serious allergy symptoms such as swelling of the face, scratching, and hives, which can lead to seizures, shock, and even coma. Other complications include appetite loss, vomiting, weakness, and liver damage. Some of the less common side effects include anemia, lymph node swelling, abnormal bleeding, and jaundice. If your cat has any of these symptoms when taking methimazole, you need to see your veterinarian right away.
Symptoms of Methimazole Allergy in Cats
Since some of these symptoms (vomiting, weight loss, weakness) are also signs of hyperthyroidism, you may not notice them right away. The most common signs you should watch for include:
Vomiting or regurgitating undigested food
No appetite (refusing to eat)
Rash
Swelling of the face
Excessive scratching (especially head, neck, and face)
Bleeding disorders
Cold limbs
Shock
Seizures
Liver failure (yellowing of the skin, eyes, and gums, vomiting, lesions anywhere on the body)
Coma
Death
Types
Methimazole is a prescription drug made for humans that reduces the amount of thyroid hormones (T3 and T4) your cat's body produces. It has been accepted for use in cats with hyperthyroidism. This drug also goes by other names such as:
Causes of Methimazole Allergy in Cats
The cause of methimazole allergy is the consumption of methimazole. In some cases, the body attacks the drug and this causes histamines to be released, which creates the symptoms such as vomiting, diarrhea, swelling of the face, scratching, hives, shock, and even coma.
Diagnosis of Methimazole Allergy in Cats
The allergy symptoms of methimazole are usually pretty straightforward, but the veterinarian will probably need to rule out other issues before making a diagnosis. Because the drug has many side effects besides the allergy symptoms, the veterinarian may decide to stop the drug immediately anyway. However, a comprehensive physical examination, blood tests, urinalysis, and radiographs will all be needed to ensure there are no underlying conditions besides the hyperthyroidism.
Treatment of Methimazole Allergy in Cats
The treatment for methimazole allergy is the immediate stoppage of the drug. Because hyperthyroidism is a life-threatening condition, other treatment will need to be decided on right away. There are two other choices that veterinarians use for hyperthyroidism, which are radioiodine or surgery.
Radioiodine (I-131)
Radioiodine is a one-time injection that is effective and safe. Because it is radiation, your cat will have to stay in the hospital for several days (by law), but there are no other medications or injections required. It does not damage any other organs or tissues, will not damage the healthy parts of the thyroid glands, and has no serious side effects like the other drugs. The only drawback is the cost, which averages about $1,000, depending on where it is done. Unfortunately, some cats are unable to get the medication because they are not healthy enough. Radioiodine treatment is only able to be done at certain hospitals that have permits for radioisotope use.
Surgery (Thyroidectomy)
Removal of the thyroid glands is a procedure that is usually only done on cats that are relatively healthy (besides the hyperthyroidism) and under 15 years old. Most often, both thyroid glands are removed, but if the veterinarian believes that one is healthy, it will be left to do its job. It is an effective surgery that is done often, but the parathyroid glands are sometimes wrapped around the thyroid glands, making it a difficult process.
Recovery of Methimazole Allergy in Cats
Hyperthyroidism is a fatal condition that can cause organ failure and death quickly without treatment. If your cat cannot be treated with methimazole, radioiodine will be used, if possible. However, surgery may be the best choice if your cat has allergies.
Methimazole Allergy Questions and Advice from Veterinary Professionals
Oliver
Tuxedo
20 Years
3 found helpful
My cat lost function of the hind legs and could barely walk after taking 5mg of transdermal methimazole. Symptoms subsided after two days. And gave again in reduced dose 1.25mg per veterinarian. Same thing happend again.
Did you stop giving it entirely or reduce the dose once more? Did Oliver recover from the loss of function? About how long did it take?
This poison drug has also caused severe symptoms in my senior cat. It caused her to lose her appetite!! Of course I stopped the med. immediately, but 4 days later, she still won't eat!
IF ANYONE'S PET HAS BEEN SEVERELY DISABLED OR DIED FROM THIS DRUG, PLEASE CONTACT IF YOU ARE INTERESTED IN FILING A CLASS ACTION LAW SUIT! THANK YOU!
Our 11 year old cat was on methimazole. 2 weeks ago the vet said she had a thyroid problem and prescribed this poison to our cat. A couple of days being on it she lost her appetite and she would sleep all of the time. Then she couldn't walk, her hind legs wouldn't move like they were paralyzed. Then she started having seizures. When I called vet they didnt have time to see our cat. Two weeks after seeing vet and taking the poison methimazole our cat passed away. I am very mad. I am mad at the vet that prescribed this poison and I am mad that this poison is out there for our cats when it clearly does not help.
After 2 doses my cat acted drunk started walking sideways and her head was turned to left side all 4 legs were disfigured. I thought she has had a stroke?? Second day she still somewhat the same. Acts confused and not eating. I'm at a loss. I'm trying to wait one more day to see if she straightens out because I have already spent 250.00 just to have her to get worse instead of better.what are you supposed to Do????
All these comments are of horror n.v stories, my cat was started off on way too high of a dose of the transdermal gel which caused her to be hypothyroid her thyroid level was a 1, main cause of cats getting sick is vets overdosing, they should be started on a low dose not a high dose and checked every 5 months or so. My cat doesn't like the medicine and she is not happy with me but the radio iodide everyone raves about is really stressful for cats and yesbthey will put your cat under anesthesia to give them the shot, thats why i chose not to do it, they said we put her under or we dont do the therapy. My cats on 2.5 of 1 ml, make sure you also find a good compound pharmacy and not a tech pharmacist this was also a failure they kept screwing up my medication dosage. Find a pharmacy you trust. My cats been on this medicine for 3 years,she healthy has her hair grown back aftwr we found out she was being overdosed and shes eating normal again, would i rather her be normal, YES but she is alive and without this drug sadly ahe would not be. She was misdiagnosed 8 timea qs having a uti that she never tested positive for,shes been through the worst but shes alive.
Sad as it is, hyperthyroidism is basically an end of life disease. Medication can extend that disease and the damage it does to all the organs of the cat by up to 5 years. The medication could, however, have a serious side effect that causes the end of life to play out early. There other three options include surge are e are three other options. Do Nothing and your cat may live another year or so and be very miserable. You opt for surgery. Your cat may not be strong enough to survive the stress or effect of anesthesia on the kidneys or may do very well and live comfortably for several more years. Your opt for radioisotope. The injection destroys the diseased tissue and your cat lives 5 more comfortable years. Drawback... Your cat MUST be hospitalized for 4 days for the isotope to wear down.
This Week I am opting for the isotope possibly. I will let you know how it goes. [email protected]
Alsobvb to the crazy lady who said hyperthyroidism is a end of life thing, you need to stop giving people wrong information! This is absolutely not true. Many people take this same drug the rest of their lives. Also i know a women her cat was 20 and had hyperthyroidism and another 18. Stop sharing false information. Fake news
You don't need to file a class action law suit. Just sue the Vet. Here in Michigan Blaske and Blaske, a very respected law firm in Ann Arbor squares up Vets. You could check your local Bar association, for an attorney near you that will do the same. Also, file a grievance against the Vet with the state, maybe they will call you back in a timely fashion......
Add a comment to Oliver's experience
Was this experience helpful?
Ivan the Terrible
domestic short hair
17 Years
1 found helpful
Has Symptoms
Lethargy, itching, vomiting
Ivan the Terrible was diagnosed with hyperthyroidism three weeks ago. Initially, he seemed to tolerate the Tapazole, but at around the 2 1/2 week mark he began vomiting several times per day and having itchy fits, scratching above his eyes and under his chin. He was also extremely lethargic. The vet has taken him off of the meds and we will try him on the prescription food. As with most cats, he is picky and may not eat it. I doubt that radioiodine therapy will be an option for him given his age, and that I live nowhere near a facility that does the treatment. It may be "don't buy any green bananas" time for old Ivan, but hopefully he'll do the food.
I suspect that the vet started at 2.5mg twice a day or an even higher dose. The vomiting was likely due to that. The facial itching is more common at higher doses, but if the med is stopped and an antihistamine such as ceterizine is used before restarting methimazole at a lower dose, you may work through the itching period.

(And note that I'm not a vet, just someone with lots of feline hyperthyroid experience.)
My 12 year old cat was diagnosed with hyperthyroid almost a year ago. We started her on 2.5 mg twice a day and she did nothing but vomit and stopped eating. We took her off of it for 5 days and and gave her an anti-nausea medicine and let her stabilize.. got her to start eating again and started her y on the medicine taking only 1 tablet a day... she tolerates that and her labs have been good since. She's still skinny but otherwise normal.
My cat birdie started on liquid Methimazole two weeks ago. She stated involuntary jerking of limbs that progressed into whole body seizures while awake and consciousl. She's on phenobarbital as we wair for the Methimazole induced nightmare to resolve. She is still twitching on the pheno
You may contact me at 209-328-0953
Add a comment to Ivan the Terrible's experience
Was this experience helpful?
Tiger
Cat
15 Years
0 found helpful
You sound like a great veterinarian. I had to do my own hours of research and found the Y/D Thyroid food for cats with hyperthyroidism. My vet didn't even suggest the Y/D knowing my cat could not tolerate what is IMO, the poison he gave her both in tablet and transdermal gel form, knowing it caused bad side effects of loss of appetite in my already old, underweight cat!! The next visit, I asked him from my own research if I could have a prescription for the Y/D thyroid food for my cat, and he said he doesn't recommend it!!
It's not that methimazole is "poison" but that way too many vets start at too high a dose or increase the dose too quickly.
The Y/D is really a last resort option because it's poor nutrition (very poor for the dry), many cats won't eat it, it's the only food a cat can eat, and there's no way to control how much or how little it lowers the T4.
Add a comment to Tiger's experience
Was this experience helpful?
Tiger
Cat
15 Years
1 found helpful
My cat was put on tapazole 1/4 tablet for hyperthyroidism and quickly lost her appetite!!! I took her off it, and the vet got a transdermal gel to apply to her ear of the same medication, which caused the same symptoms!!! She's a senior and has always been very small and only weighs 6 lbs., so she can't afford to lose any more weight, but thanks to this poison drug....she did!!!! I gave her the transdermal version of this drug for 2 days, on the 2nd day she completely lost her appetite! Of course I completely took her off the poison drug! Today, it's the 3rd day of her being sick and having no appetite from this poison drug!! My vet put her on the transdermal gel version due to loss of appetite from the pill version! WARNING: Both versions of this POISON drug have the same side effects!! If any one is interested in suing the manufacturer's of this drug, please contact me!!! My baby is fading away due to this drug!!!
Add a comment to Tiger's experience
Was this experience helpful?
Gracie
Tuxedo
14 Years
0 found helpful
Has Symptoms
Puking, not eating, not drinking
My 14 yr old cat was put on methimazole 5mg 2x a day every 12 hrs for hyperthyroid and after about 2 weeks she is now puking constantly and hasn't been able to eat or drink at all. I'm very scared this is going to kill her; she's worse now than before!
That dose has not been a preferred protocol for over a decade, and I'm not sure any of the most current dosing guides even mention it. The most up to date sources say 1.25-2.5mg twice a day, and the lower end of that is significantly safer.
I'm not a vet but have lots of experience in this area. Sorry I wasn't here to comment sooner.
When my cat stopped eating I tried every canned food and even tried chicken, salmon and shrimp.. she loves shrimp but wouldn't eat that.. on the 4th day I was dipping my finger into the gravy in the canned cat food and touching her mouth with it.. when she was cleaning it off her mouth it must have have sparked her taste buds because she started showing interest in it.. a few licks and after a few trips back and a few more fingers dipped into it touching her mouth,, she started slowly eating again. This also helps when your cat has a sinus issues and her nose is draining and her appetite goes... If they can't smell their food they won't eat... but if you tap the flavor on to their mouth they will quickly figure out what you are putting on their mouth and what is in the bowl is the same thing and eat it without necessarily being able to smell it. Just be diligent an keep trying.
Add a comment to Gracie's experience
Was this experience helpful?
Nala
Unknown
5 Years
0 found helpful
My 5 year old cat Nala was recently diagnosed with hyperthyroidism. She was prescribed 5mg of methimazole 2x a day. After about a week, she began vomiting up everything that went in her body and refusing to eat or drink. She also seemed weak and lethargic. Ended up having to take her to urgent care and after doing several tests to rule out other possibilities, the on-call vet said that she most likely was having a bad reaction to the medicine. I quit giving it to her and she's been getting back to her usual self. After reading everyone else's experiences, I never want to give her methimazole again. Hoping that the radio treatment or surgery will be an option. I'm upset that I wasn't told about these side effects from the get-go and that my kitty had to suffer because of them.
Two problems: the dose was likely an overdose that dropped the T4 too low, and the digestive upset problems at that dose are high. It's much safer to start at 1.25mg twice a day, retest in 3-4 weeks, and alter the dose carefully if needed.
Still the I-131 is the best option when finances and cat health permit. (And I'm not a vet, just a layperson with experience.)
What is I=131...iodine? Is it the radioactive treatment?
My cat has been on the methimazole 0.1ml twice a day. Her weight is going down..now she will hardly eat at all even when I hand feed her. (she's a big baby). She is drinking some water. I don't want to leave her in the hospital for 4 days as she is such a big baby...almost mental I'd say. She goes crazy when we're not home for long. She will sit by the door or looking up the stairs waiting for us. She's 14 years old. She sits with us almost all the time..always has. She's always been a big eater. We had to feed her on a schedule as she was so big! Now she's losing. This really hurts. Does that radiation treatment ever fail? I'm afraid she'll die of fear if we can't see her for 4 days. She's about 13. She was a shelter cat. She's lazy...hardly plays. that could be due to her heart...and breathing. She has a benign mass near her spleen. I know I'm all over the board explaining Boo but I'm upset. I don't know what to do.
Hi Nala,
We are in a similar boat as you. Our baby was diagnosed with Hyperthyroidism early this year.
The Vet recommended Methimazol (0.15/twice a day). Did a blood test a month and a half later, and although thyroid levels were MUCH lower, his liver values had increased.
We stopped the Methimazol, and took him to a holistic Vet. She put our love bug on tons of stuff. Two months later, nothing. Both his thyroid and liver levels are much higher.
We are told that IF he is a good candidate (have to do tests to see if he is), Radioiodine therapy is the only solution.
We are in a similar boat as you. Our baby is very very spoiled and dependent on my husband and I. He has never been away from us, not even one night.
Not sure where you are located, but we are in Northern CA.
Feel free to email me at [email protected] and we can discuss privately.
Wishing you and your baby the best!
Add a comment to Nala's experience
Was this experience helpful?
Pawtapper
Bombay
3 Years
0 found helpful
My black Bombay cat who I rescued from outside is about 3 years or so has been excessive licking the vet did bloodwork and found out he has over active thyroid and food allergies also to corn,peas, flaxseed ,soybean, kelp, alfalfa and barley. He has been on methimazole 2.5mg daily for 2 months and he is still excessive licking I am feeding him beyond grain free but it has peas in it. I am going crazy with my cats licking
Not sure how the vet identified those food allergies since that's usually a difficult thing to do....but still a good list to mostly avoid.
Have you retested the T4 to confirm that it's in the mid normal range?
If you're using kibble, almost all kibble will have some of the ingredients on that list. Switching to canned food would allow more options without those issues. (And I'm not a vet, just a layperson with experience.)
Add a comment to Pawtapper's experience
Was this experience helpful?
Cheerio
Domestic s
17 Years
3 found helpful
My cat was given a half tablet of Methimazole and she vomited over the period of a day and a half. On a return visit to the vet, a quarter tablet was given along with CERENIA to help with the vomiting. Overnight the cat had a rapid heartbeat, open mouth breathing and drooling. Took her back to the vet who didn't think her symptoms had anything to do with the Methimazole. She instead suspected a blood clot although xrays shown none. We had our cat put to sleep to avoid any more stress. I'm pretty sure that Methimazole killed our cat. He was 17.5 years old and except for hyperthyroidism and the beginning of kidney disease, he was in pretty good health.
So sorry for your loss. My Vet didn't think Methimazole had anything to do with my cat vomiting 20+ times in a row, lying on the floor and having a diarrea all over himself, then becoming completely lifeless--caused me to lose faith in Vets. After seeking emergency care and taking Max off Methimazole completely, he came back to life. It's been about a year and a half later and Max has been doing pretty well but still hungry much of the time(and lost about 1.5 pounds).
My vet refuses to accept my cat was reacting negatively and eventually having seizures due to Felizamole ...that made him anaemic and ( I think) caused metabolic seizures ... even though it was low dose. Vet said seizures was most likely a stroke or something else.. but I think it was the drug.. So now he is on anti seizure meds and off the felizamole. I daren't take him off the anti seizure meds in case he starts to have them again and vet says he cant come off them.. but we stopped the felizamole drug and I don't want him back on it.. I wonder if he would come right if I stopped this anti seizure medication.. I worry he is suffering due to these drugs.. he is about 15yrs old.. and was doing pretty well until all this .
Add a comment to Cheerio's experience
Was this experience helpful?
Gary
Domestic shorthair
12 Years
0 found helpful
My 12 year old cat, Gary was diagnosed with hyperthyroid and mild renal impairment about two months ago. He started on methimazole 2.5mg twice daily via transdermal gel and then I decided that since his appetite was still good I would switch to the chews. He has been eating well and gaining weight but recently developed some itching in his neck and scratching until he has sores. He also seems to feel cold, with cold ears and feet-I'm snuggling him right now as I type this. He has vomited a little but not enough to worry about, maybe once a week. I am considering the radioiodine treatment as his kidneys are impaired and the surgery seems like the least favourable option. Has anyone else done the radioiodine treatment who would share their story with me? Good luck to all with treating their feline friends for this awful condition!
Add a comment to Gary's experience
Was this experience helpful?
Rascal
Maine Coon
14 Years
1 found helpful
My cat Rascal had been on Methimazole twice daily 5mg. He stopped eating and is cold to the touch. He stares as if he doesn't know where he is and has difficulty using his hind legs. I took him to the vet and she said she thought it was his kidneys because the test came back with low creatinine. This perplexed her because she said normally kidney problems present with high levels. He is drinking a lot of water now.
I would not recommend the use of this drug.
L
My cat Minelli, age 21 had this issue. We used FORTEKOR. Phenomenal result if your Vet says appropriate.
Google says FORTEKOR is for kidney failure. How is it you are treating with this for thyroid issues? Thanks.
Add a comment to Rascal's experience
Was this experience helpful?
Gary
domestic short hair
12 Years
1 found helpful
I forgot to add that Gary had a rapid heart rate and a murmur, accompanied by weight loss, increased thirst and urination, strange behaviours. He would go into the closet and scratch at the wall as well as trying to burrow under me when I was sitting on the couch. Sometimes he would binge on water and then vomit it up. I think he was ravenous for more food as he was begging constantly. This behaviour has decreased since he was started on the methimazole.
Hi everyone, my cat has had a huge turnaround by adding PAWS Liver protection products. Crush away from food as its very blue in colour, sprinkle on food and stir in. Sassy, 17s weight has gone back up, she's perkier despite being a tortie already... DENAMARIN from Blackmores.
What do you mean DENAMARIN from Blackmores? I'll look up PAWS liver protection. Thanks.
Add a comment to Gary's experience
Was this experience helpful?
Socks
American Shorthair
10 Years
0 found helpful
Has Symptoms
can't jump or climb or walk far
My cat has a bunch of preexisting medical problems including chronic sinusitis and new superficial masses on her belly, and when I took her to the vet a few months ago, he ran a T4 which was elevated to 7.8 (previously at 4.6). He started my cat on Methimazole liquid formulary, and she had been on it for 6 weeks, because he says we can't do imaging and go under anesthesia until her thyroid hormone gets under control. . Since starting this medication, my cat has gotten markedly worse, not eating, hiding, lethargic, vomiting, unable to jump or climb up steps. I asked the vet to switch her to the transdermal form thinking this would make her stomach less upset by the medication, but now she is even worse, she is walking sideways, can't walk more than a few steps without stopping, is incredibly weak, can't climb stairs, is vomiting and isn't eating AT ALL. She does not want to be touched or pet at all, and is hiding now more than ever. The vet never warned me about the side effects or allergy profile of this medication. Thank God I found this website because all of the descriptions of side effects are exactly what she is experiencing. I'm discontinuing the medication immediately. I've been distraught for the past week, because essentially I have never seen like this and feel that she is declining rapidly. I was going to discontinue the medication but was reticent to because if her repeat T4 is too high they won't let her go under anesthesia for the imaging (trying to rule out possible mammary gland tumor and look for mets). I would have never started her on this if I had known this would be the reaction. I am going to talk to the vet about switching to the food, but I just hope these side effects are reversible and I haven't permanently hurt my cat by putting her on this medication.
Has your cat gotten better since stopping the medication? My cat has been on this for 2.5 weeks and has the same symptoms. I stoped the meds yesterday and he's going into the vet tomorrow AM. Just wondering how your results were after stopping. Thanks!
Add a comment to Socks's experience
Was this experience helpful?
Valentine
American Short Hair
16 Years
0 found helpful
Has Symptoms
Lethargy, rear leg weakness
Medication Used
Methimazole 2.5 twice a day
My kitty was diagnosed with borderline hyperthyroidism and given 2.5 methimazole twice a day. She also has kidney disease which was being managed . She was on it for 4 weeks and at that time stopped eating and was very lethargic. Vet said it wasn't the med . I finally cut her dosage at night and she is eating. I think she should have been monitored and not have been medicated till 3 month checkup because now she is having hind leg weakness
Add a comment to Valentine's experience
Was this experience helpful?
Emma
dsh
15 Years
0 found helpful
First off, thank you all for sharing. Seems to me this drug is not very good for cats. My 15 yr old Emma was recently diagnoised with Hyperthyroid. The vet told me about the drug option or iodine. I picked the drug thinking she won't be the percentage that reacts badly to it, WRONG!
We started on a very, very low dose of 1/2 a 2.5mg 1 x a day for 7 days (then was going to go up to 1/2 chew two x's a day making it the full dose - she is a small 8lb cat) I didn't even make it to the 7th day, stopped medicine on 5th day). She was vomiting and stopped eating, lack of energy. I got the meds compounded from Wedgewood Pharma in New Jersey.

To get her to eat again has been a challenge. I appreciate people mentioning the loss of smell issue and that makes cats not want to eat what they can't smell. I basically forced fresh cooked chicken and canned tuna into her mouth so she would taste it. She finally starting eating some. I'm pretty sure (hoping) her appetite will come back in full.

Now I'm debating about the iodine treatment. I did talk to friends that had it done to two of their cats with success in Santa Cruz, CA. I would be going to Radiocat in Redwood City, CA. She hates bloodwork (takes 4 of us to hold her - gonna try a kitty straightjacket LOL, catbag next time) and I feel bad leaving her there three days, but may not be alternative. I'm very lucky that financially I can swing it. She is a tough cat and I'm hoping she'll live another 5 years ;-)

I wouldn't recommend this med to anyone. Even my Vet told me that her two cats reacted badly and she did the iodine treatment. HELLO... you could have told me that when I brought my cat in to see you. I know there may be some cats that don't react badly and do well. I'd be curious to hear those stories. Take care everyone.
Emma's Owner,
We are in the same boat as you, and trying to decide between Redwood City location for the Radioiodine therapy and the Santa Cruz one. Can you please email me at [email protected] I'd love to exchange notes.
I'm going crazy for my baby, trying to decide what to do. We lost one love bug in 2016 and I'm still not over her loss, and I can't deal with my baby being sick.
May I ask what your friends experience was with Pacific Santa Cruz Vet (I think it's Dr. Stone), and who you spoke with at RadioCat (I've been talking to Linda/Coordinator), and why you want to go with RadioCat in lieu of S.C.? Thanks!
Add a comment to Emma's experience
Was this experience helpful?
Birdie
Shorthair
13 Years
0 found helpful
Birdie started twitching within week of taking methamzole liquid oral dosing , And full blown seizures, she's on phenobarbitals and we are waiting, she still twitches . Trying to find out the liquid base ingredient and so far company actually refused
Add a comment to Birdie's experience
Was this experience helpful?
Brooklyn
orange short hair
15 Years
0 found helpful
My cat Brooklyn diagnosed with hypothyroidism at a high level 11.7 he was put on 5mg transdermal methimazole 2x daily, seemed to be o.k. he ate alot as well as slept, lots of itching the face area. on his thirty day follow up blood test he is in a healthy thyroid range of 1.7 a very significant drop of the very high level he was at. My concern is the vet wants me to keep him on the 5mg. 2x a day for 6 more months till his next blood work follow up. I think it is too much medication and I want to administer the medication only once a day, I am not getting any real feed back from the vet only the front desk just reads the report to me and to continue the same dosage, I really want it lowered, I am not a vet but 2x a day at 5mg. for another 6 months seems high especially when my cats levels drop significantly to normal levels. He is very finicky, but now cooking natural foods for him. What do you suggest I do about the dosage?
Add a comment to Brooklyn's experience
Was this experience helpful?
Sweety
Domesticated
12 Years
0 found helpful
Has Symptoms
Wobbly Rear Gait, Cock-eyed
My 12 year old feral cat, about a year old (prob younger) when we moved here, was always a nimble, sleek and healthy cat. Like a gray panther, sometimes we'd call her Fangs, but her name is Sweety. It's what I called her to lure her to us. Suddenly her tail coat 'went flat'. Thought it was age. Later she began to eat veraciously. Then her whole coat went scrappy. As I was waiting to take her to the vet, she got a neuro problem where her head was cocked to the side. She was Dx'd positive w/Hyperthyroidism and started on .5ml Methimazole twice a day. Really was hard to do so vet said 1ml once a day. Her first blood test 3 weeks later showed an improvement in T4, but was still slightly above range, 1 bar, the vet liked it there for force of blood to kidneys. No symptoms improved. Just took her in a couple days ago for next set of labs, and today, I couldn't get her out of her cat house. We pulled her out and she could hardly walk. Stupid me gave her medication and she drunkily walked away. Thought she had to pee/poop but she hasn't returned. All I can say is this medication (Wedgewood liquid) made her worse, has not once benefited her. If she comes back, I'll keep her inside (she has a heated cat house on the porch that is nice and warm) but will not administer this crap to her anymore. Figure out what to do from here. Perhaps RadioCat is the solution, but she is in really bad shape. In the world of Rx for humans, I know there are complications from one person to the next with all the mfrs, but I believe it is better to control hypo-thyroid vs hyper. Vets may be better off to offer thyroidectomy and administer T4 to raise it, than offer THIS drug to lower it. I feel like this made her worse.
Add a comment to Sweety's experience
Was this experience helpful?
mycat
moggie
16 Years
3 found helpful
Has Symptoms
tachycardia,slight heart murmur
My 16 y/o male cat was diagnosed with hyperthyroidism and prescribed felimazole 2.5mg twice a day-quickly put weight back on and responded well over about ten days.i noticed he had a twitch which increased to jerks over several days from about 1 1/2 hours after his first tablet.informed the vet but they didn't see a connection.told to take him off it for a couple of days-then to restart,with the thinking that if the jerks/twitches stopped and then restarted when meds recommenced, was meds.just before the two days were over my cat then had a seizure which he had never had before.kept off meds for about a week then put back on by original vet who said had never heard as a reaction.cat had slight twitches but virtually stopped-as soon as he went back on the felimazole tablets he started twitching and jerking again-again my vet said to keep him on the medication.again I took him off the meds after ten days-within three days he had another seizure.both at night in his sleep(the one time previously he had not really twitched on the meds), both when taken off the meds.since being off the meds and having the seizure the twitches and jerks had stopped.he has now been off the felimazole for ten days and needs treatment.i have started him on y/d food-hills-and was told by the emergency vet he saw after the second seizure that he shouldn't be on felimazole as there was a bit of a coincidence this had occurred again-so probably a link,also that my vet needed to refer back to manufacturer on this.now-i have seen my vet today to look at treatment options and he has suggested the transdermal gel-0.1ml/twice day.my concern is that this is the same medication and will have the same impact-ie seizure.my vet again doesn't seem too concerned and has also suggested surgery-but obviously not until my cat's heart rate is lowered.I wonder if you might be able to advise if this gel is likely to have the same reaction as the Felimazole tablets please?my vet suggested that the likelihood was a reaction to something in the tablet-but as they appear to contain justthiamazole(methiamazole)2.5mg as active substance with excipients titanium dioxide and erythrosine could these ingredients have caused the seizures?-doesn't seem likely but I'm not the vet.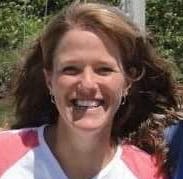 1611
Recommendations
I would be hesitant to use the transdermal gel for your cat, as well. You may have Y/D as the only treatment option for him, other than surgery. Y/D can be quite effective in controlling thyroid disease, and may work well for him. You just need to make sure that that is the only food that he has access to. I hope that goes well for him.
Add a comment to mycat's experience
Was this experience helpful?
Miss t
Russian Blue
12 Years
2 found helpful
My 12 yr. old cat was diagnosed a month ago with thyroid disease. After being on Methimazole for that time, her levels were retested. Her Alt and Alt which had been normal were thru the roof so we stopped the meds
Vet said she looked like a good candidate for iodine therapy. Other than the cost, would her reaction to the Methimazole be a contraindication to the procedure. Oh yes, her thyroid levels had come down while on the gel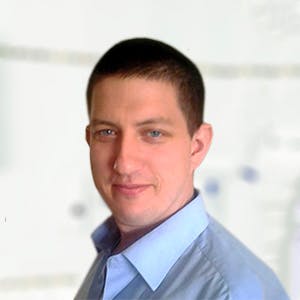 3320
Recommendations
Radioiodine is a treatment option for hyperthyroidism in cats and is generally considered to be safer than other options, if you are considering using radioiodine you should withdraw Miss T from methimazole therapy for around five days before switching to radioiodine; you should discuss this with your Veterinarian. Regards Dr Callum Turner DVM http://veterinarynews.dvm360.com/hyperthyroidism-cats-can-live-normal-life
Add a comment to Miss t's experience
Was this experience helpful?
Tabi
Domestic short haired tabby
14 Years
3 found helpful
My cat started Methimazole early December, her thyroid went too low and they decreased the dose. Still showing even lower at her next blood test the vet took her off for a month, now thyroid is high again. Now trying the food but my cat is refusing to eat it, and when she does its very small amounts. The vet said if she wont eat the food (shes really fussy) they'd try an even lower amount of the methimazole. My concern is the fact she was scratching her head above her eyes and there was bleeding and scabbing, is this something that will likely return with any dose as its an allergy? Or it may not happen due to the lower dose and it was just a matter of too much methimazole?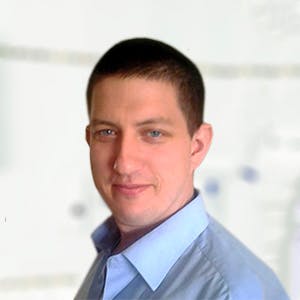 3320
Recommendations
Treating hormonal conditions like this are difficult as the problem is never the same in each animal and you need to balance the medication to hit within the reference range (or as near as you can to it); it is possible that there was some scratching as a side effect of the treatment but I cannot say if it will return with a lower dose or not, it may not be related to treatment. Regards Dr Callum Turner DVM
Thank you for the reply. The scratching was from the medication for sure as it has been the only time she has ever done this. Within one week of taking her off she stopped and it healed up. My concern was that it may be an allergic reaction in which case I'd be worried if she had to go back on, even at the much lower dose.
Add a comment to Tabi's experience
Was this experience helpful?
Courage
Domestic shorthair
10 Years
2 found helpful
My cat Courage has been taking methimazole for seven months. He has gained weight and seems much better. However, his face swells every few days for about twenty minutes and he has to keep his mouth open to breath. I have read that this can be a symptom of an allergy to methimazole, but he had this "face swelling" before he ever took methimazole. Can it be a symptom of hyperthyroidism? I have kept a food diary to see if there is a cause that I can find, but it seems entirely without a pattern. In fact, the swelling seems to disappear quicker if I give him food. I bought him an air purifier and I run it day and night, but it doesn't make a difference. He gets the swelling in the winter when the windows are closed and in the summer when the windows are open (we live in Minnesota where the winters are very cold and snowy and the summers are very hot and humid) I was wondering if it is an allergy and might respond to Zyrtec. Is that safe for cats with hyperthyroidism? Or should I ask my vet for hydroxyzine? Is there any allergy medication that is preferred?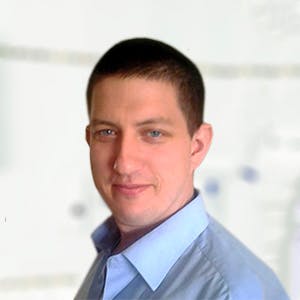 3320
Recommendations
If the swelling occurred before the start of methimazole, it is not going to be the cause; there are many possible causes for facial swelling and I don't think it is related to the hyperthyroidism or methimazole; I cannot be sure it is an allergy due to the quick onset and resolution of the swelling in a short time frame without any treatment. You should speak with your Veterinarian to see if there is a specific cause which may be identified. Regards Dr Callum Turner DVM
Thank you! Courage is going to the vet soon for a CBC and a new prescription of methimazole.
Add a comment to Courage's experience
Was this experience helpful?
Amy
American Shorthair
13 Years
1 found helpful
My 13 year old cat for the past three plus months seems to get these "fits" where she "hits and wacks" her ears and then sometimes her body completely twitches. She could be sleeping and then all of a sudden start hitting her ear and squirm and shake about. This can last from a few minutes to an entire evening. I brought this up to our vet to see if it is something neurological or an allergy.

Now for the past year my Little Amy takes daily Methimazole in Lipoderm 5 mg./0.05ml T-A-D Trnsdrm gel 1.5ml for her thyroid. It is applied to her inner ear flap, alternating ears each day and she has been on this medication now for one year. She also gets her ears cleaned 2X a week to prevent buildup. Could it be the meds causing the twitching? I don't want this to escalate into something I can't reverse or control. First, I don't even know what this is and what is causing it. So should I see a specialist or return to my regular vet and ask her to check further into it based on what you might think this is.

email: [email protected]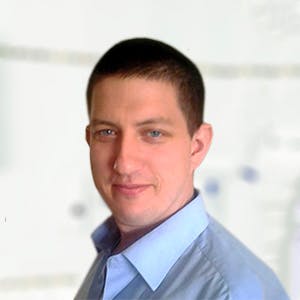 3320
Recommendations
Facial excoriation is a noted side effect of methimazole therapy, facial excoriation is the repeated hitting of the face to the point of self trauma; the twitching of the muscles may be related to low blood calcium, this is something you should discuss with your Veterinarian after blood tests and an examination. Regards Dr Callum Turner DVM
Add a comment to Amy's experience
Was this experience helpful?
Apollo
dsh
11 Years
1 found helpful
My 11yo DSH neutered male cat was diagnosed with hyperthyroidism. We began a Methimazole pill regimen (2.5 mg twice a day). After four days, he began vomiting regularly. The vomiting was not concurrent with the pilling or with feedings. Generally, the vomiting occurred between 4-6 hours after his pill.

He also became jaundiced, then stopped eating completely. The Methimazole pills were discontinued immediately. An exam revealed probable pancreatitis (not fatty liver).

After he recovered, we began transdermal Methimazole, in roughly the same 2.5mg concentration, applied twice a day (alternating ears with each application). After 9 doses, his vomiting resumed. As before, it occurred 4-6 hours after the Methimazole application.

He is now on Hills y/d food, but has shown a lack of interest in the food (dry kibble) at times. He has not stopped eating, but it's clear he does not like the y/d food.

I am looking for other treatment options.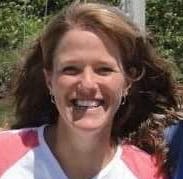 1611
Recommendations
Thank you for your email. Apollo may benefit from radioactive iodine treatment - that is one option for treating hyperthyroidism in cats, but it is only beneficial if he has adequate kidney function. Your veterinarian can discuss this option with you, whether it is possible, and where it may be performed, as only specialty hospitals tend to administer the treatment.
Add a comment to Apollo's experience
Was this experience helpful?
Gosha
tabby
13 Years
1 found helpful
My cat has been on tapazole for about 5 years now with no allergy symptoms about three weeks ago he started being really hyper and scratching a lot! He doesn't go outside he is an indoor cat recently had a health check up could his new dry food or tapazole causing this? Thanks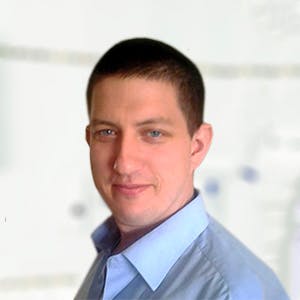 3320
Recommendations
Whilst it is possible that the medication is causing this response as cats may develop allergies to medicines and other substances overtime; if there is a correlation of the symptoms presenting and the changing of the food I would look more into that. Try to change the food back to the old food to see if there is a decrease in symptoms, otherwise try a hypoallergenic diet to see if that helps; if the issue continues visit your Veterinarian. Regards Dr Callum Turner DVM
Add a comment to Gosha's experience
Was this experience helpful?
Yanke
Domestic short
12 Years
4 found helpful
My cat had an allergic reaction to the thyroid meds (itchy, facial swelling, lethargy) so we took her off the meds. It's been 1 week and she's doing a lot of vomiting and is still very lethargic. How long would it usually take before they are back to themselves?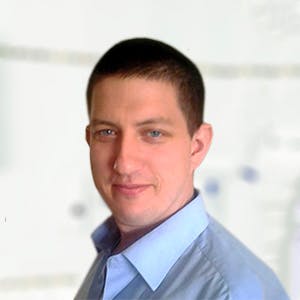 3320
Recommendations
Any adverse reactions from medications should be handled by your Veterinarian and they should be informed as they may wish to pass the information back to the manufacturer as part of pharmacovigilance and to adjust treatment. Overall it depends on the how long Yanke has been on methimazole, however you should visit your Veterinarian regardless. Regards Dr Callum Turner DVM
My cat, age 10, had 2 doses of methimazole, and vet recommended I stop because my cat stopped eating and was clearly worse off. She had been zooming around the house and usually woke me to get her breakfast. She didn't come down for breakfast or treats. That was 3 days ago, and she not only has not recovered, she seems quite a bit worse off. Barely drinking, vomiting what she eats, very lethargic. I am heartbroken. It seems this drug has brought her to death's door.
My kitty past away 2 days ago from allergic reaction to this drug. My heart is broken and I feel I can never trust a vet again to make such decisions. Beware of this drug.
Add a comment to Yanke's experience
Was this experience helpful?
Titty Baby
tabby
12 Years
2 found helpful
Has Symptoms
Keeps her ears down and seems sleep
Keeps her ears down and sleepy
My cat started methimazole about 3 weeks are and yesterday she started keeping her ears down and she seems sleepy all of the time. Are these serious side effects from methimazole? Should I discontinue her methimazole?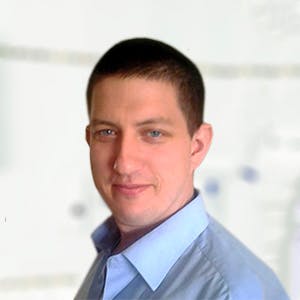 3320
Recommendations
You should visit your Veterinarian for an examination since the amount of methimazole administered may need to be adjusted or an alternative treatment should be considered (radioiodine for example); side effects are usually vomiting, loss of appetite, facial excoriation, thrombocytopenia, leukopenia, increased liver enzymes, lethargy among other side effects. Regards Dr Callum Turner DVM
Add a comment to Titty Baby's experience
Was this experience helpful?
Bella
Lynx Point Siamese Mix
16 Years
3 found helpful
Has Symptoms
refusal to eat medicated food
Hi Dr.'s,

I'm not sure what to do. My cat has hyperthyroid and is extremely allergic to meds (eyes bleeding with yellow pus, severe vomiting all day, scratching to bleeding in ears and eyes, hair falling out in clumps and weird bleeding sores on paws). She also has stage 3 kidney disease (beginning at 2.9), and my Vet says she will not be able to do the iodine treatment. After 5 days of Hills y/d canned food, she refuses to eat at all. Unless it's her usual Nature's Variety Raw canned foods- I only feed her the poultry options (turkey, duck, chicken), and occassionally venison, rabbit or lamb. She is howling often now in the afternoons and evening and wakes me up constantly every evening. She has excessive urine and thirst. I am supplementing Mary Ruth's organic liquid cat probiotics, Pet WellBeing Kidney Support Gold, Aminavast for cats (1x per day, she cannot tolerate the twice per day recommendation), plus one drop of ionic liquid zinc per day in her water. All this seemed to help for about 3 weeks, but now she is exhibiting bad behavior - clawing into leather purses, exercise equipment- all for attention to get her salmon flavor greenies (I stopped feeding her any fish meals) all day long- she could eat them as meals. Is there any help for Bella? She is a just turned 16yr old Lynx Point Siamese Mix. I don't know what to do and I don't want her to suffer. I feel I have no more options if she can't withstand the iodine, surgery and is severely allergic to medicine. She seems to be going a bit crazy spinning around sometimes, she has beginning dementia (dx by vet) as she sometimes stares at a corner for long periods, and running all over and crying. When she is her "old self" she's playful with her toys, naps and purrs- these times seem to be first thing in the morning till about noon. After that starts the onslaught of crying and chaos intermittently throughout the day until evening. I would be heartbroken to put her down, but if she's in pain and suffering, and I can't tell, I would be sad as well. I don't want her to suffer. I just don't know what to do anymore. I read a study where the homeopathic tx Nature muriaticum 200 ck helped the hyperthyroid in some cats, but I've been afraid to give her the one pellet dosage as it did make some cats worse. Thank you so much for any help you can offer.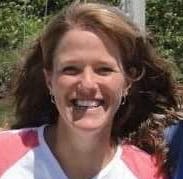 1611
Recommendations
I'm sorry that Bella is having so many problems - kidney and thyroid disease can be a very tricky combination to manage. I am unable to comment on whether she may be suffering, but if she won't cooperate with the Y/D food, she needs to eat. There are different formulations of methimazole that she may tolerate better, such as the topical formulation. It may be worth having a consultation with an internal medicine specialist to get their opinion on her situation. I hope that you are able to find a solution to keep her comfortable.
Thank you Dr. Michelle... I appreciate your time! Unfortunately, my veterinarian said Bella would not tolerate the topical either. I'll check on a consultation with an internal medicine specialist for a second opinion. Thank you so much again!
She also gets a 1/2 the dosage of liquid CoQ10 for cats.
Also, sorry, I forgot to add.. she weighs 5lbs now, down from 5lbs 4 oz. Thank you.
Add a comment to Bella's experience
Was this experience helpful?