What is Ear Discharge?
Irregular ear discharge in cats is commonly referred to as otitis in the veterinary world, as otitis means inflammation of the ear. Tumors, allergens, parasites, and infections can all cause ear discharge otitis, leading to painful, pruritic ears. A feline with infectious ear discharge will scratch her ears profusely, which often progresses to eardrum rupture and permanent damage to the ear in general. Ear discharge in cats is regularly misdiagnosed by cat owners; incorrect treatment will cause the condition to worsen. Ear discharge in cats must be diagnosed and treated by a veterinarian to avoid secondary ear trauma to the feline.
Ear discharge in cats in a thick, waxy substance that prevents particles from entering the inner portions of the ears. In a healthy cat, the ears will have very little ear wax and the discharge will be a light brownish color. The healthy discharge will have no smell and be accompanied by a pink, clean inner ear canal. However, black, dark brown, or irregularly pigmented discharge in a cat's ears, accompanied by a foul smell, is a red flag to a health problem. Ear mites and yeast infections account for the majority of abnormal ear discharge cases in felines, but the condition can also be caused by bacteria, immune-related conditions, and drug reactions, as well as allergies.
Symptoms of Ear Discharge in Cats
The primary clinical sign of ear discharge in cats is a thick, irregularly colored wax buildup inside one or both ears. The discharge may or may not promote a foul smell, but almost all felines respond to the excess discharge with scratching. Additional symptoms of ear discharge to watch for in your cat include:
Head shaking
Head tilting
Loss of balance
Pawing at the ears
Hearing loss
Ear sensitivity
Pain
Large amount of earwax buildup
Causes of Ear Discharge in Cats
Ear discharge in cats can be caused by a variety of underlying conditions including parasites, infections, trauma and even immune-mediated diseases that suppress the feline's immunity.
Immune-mediated disease
Hereditary condition
Drug reaction
Polyps
Tumors
Wax buildup
Allergies to food or inhaled and environmental substances
Bacterial ear infection
Yeast infection
Trapped foreign body
Ear mites
Diagnosis of Ear Discharge in Cats
Your veterinarian will begin the diagnostic process by reviewing your cat's medical history, as the feline's health record will highlight past ear infection cases and previous illness. It is at this time that you should expect to answer questions about your feline's current symptoms including what they are and how long they have been noted. Ear discharge can be caused by allergens and drug reactions, so it is important to relay any changes in diet or medications to the veterinarian. The animal doctor will then move onto performing a physical exam. Ear discharge in cats can provide valuable information to the vet and through the use of an otoscope, the doctor may have a hypothesis of the underlying cause.
Ear mite parasites often cause a black ear discharge, whereas yeast infections cause the discharge to expel a foul smell. However, a cytology test will be required to properly identify the ailment and avoid treating the problem incorrectly. A cytological test requires only a swab of discharge from your cat's ear to be placed under microscopic view. It is this diagnostic test that will differentiate a yeast infection from a mite infection, as ear mites can only be seen under a microscope.
Additionally, the veterinarian may choose to conduct an allergy test if primary testing turned out to be negative. Allergy testing can be performed on the skin or through the use of your cat's blood. Ear polyps or tumors present will likely be biopsied to identify the cancerous nature.
Treatment of Ear Discharge in Cats
The treatment of ear discharge in cats depends on the underlying ailment causing the abnormal accumulation of ear debris. In the case of an ear mite, bacterial or yeast infection, treatment will begin with cleaning out the ear. The ear structure of a cat is not like that of a human ear and should be cleaned by a professional. The ear cleaning is then followed by medicated drops of antimicrobial or antifungal nature. Ear mites are often terminated through the cleaning solution used to clean the ear, and therefore, will likely not require medicated drops. Ask your veterinarian about the proper treatment option for your cat and her ear discharge.
Recovery of Ear Discharge in Cats
The prognosis for ear discharge in cats is excellent if a proper diagnosis is made and treatment received right away. Secondary trauma to the ear, such as ruptured blood vessels or a ruptured ear drum, are often permanent. Ear trauma is known to cause disfiguration of the ear and hearing loss, which will require continuous management.
Ear Discharge Questions and Advice from Veterinary Professionals
Morty
Orange tabby
13 Years
0 found helpful
Has Symptoms
large amount of thick black discharge
My cat has had a large amount of thick dark brown/black discharge in both ears for about 4 years, and other symptoms including scratching at both ears, sensitivity, balance, head tilting, and most disturbing to me, involuntary head-shaking (tremors? looks like someone with Parkinson's disease). I've taken him to 4 different vets and he's going to a specialist now, but no diagnosis. Recently the vet saw a small infection in his left ear and prescribed antibiotics. I asked if I could put it in both ears just to see if it would help with the other symptoms and he said yes. I used it for 14 days and the discharge went away, as did all his other symptoms. Within 2 days all symptoms returned. I'm really at a loss and so is his doctor. I've even shown him a video of his involuntary head-shaking but still no idea why. Please help!!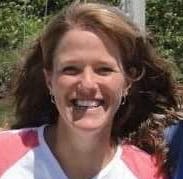 1076
Recommendations
I'm not sure why your veterinarians have not been able to resolve Morty's problem for all of these years, but it seems very centered on his ears, and there must be something unusual going on that is making it so difficult to treat. He may need a culture to determine the proper medication to use, or a regime of ongoing treatment to help resolve his signs. Common causes for what you are describing include bacterial, fungal or parasitic infections, polyps or tumors, and anatomic defects. I hope that you are able to resolve his ear problems.
Add a comment to Morty's experience
Was this experience helpful?
Shyanne
tortishell
16 Years
0 found helpful
Medication Used
Oral antibiotics and ear drops
My cat has used all of her medications for the ear infection she had. She is now still tilting her head and her one eye is still swelled shut the third eye lid won't go down and she is walking into everything as if she can't see what's in front of her. Her ear recently started to discharge again but it's a pinkish color like there is blood in it. What does that mean?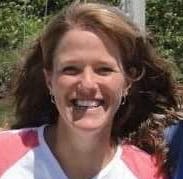 1076
Recommendations
Shyanne should see your veterinarian for a recheck. She may have a resistant ear infection, or a growth of some kind that is causing all this problem in her ear. From your description, she is suffering from this problem, and your veterinarian will be able to determine more what is happening and what treatment options are available for her.
Add a comment to Shyanne's experience
Was this experience helpful?
Pampon
Maine Coon
10 Years
0 found helpful
Has Symptoms
Right ear pain and discahrge
10 year old male cat, foul smelling white discharge with blood... when I clean his ear or if he really scratches it - it will drain onto his fur and dry to brown. No loss of appetite or balance.
Pls help, adapted him recently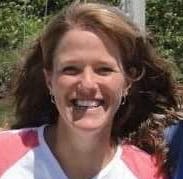 1076
Recommendations
Thank you for your email. Cats can be affected by bacterial, fungal, parasitic infections, polyps and tumors. Since Pampon seems to be having a problem it would be best to have him examined by a veterinarian, as they can look at his ears, diagnose what might be going on, and give any appropriate therapy that he may need. I hope that all goes well for him!
Add a comment to Pampon's experience
Was this experience helpful?
Cheyenne
tabby
19 Years
0 found helpful
My fur baby Cheyenne is 19yrs, she is blind in one eye and can not hear, I noticed today she has a thick discharge in her right ear, also she has arthritis in her back and tail. Thank you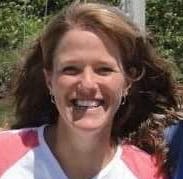 1076
Recommendations
Thank you for your email. Senior animals are more susceptible to infection than they were when they were younger. Cheyenne may need treatment for her ears, and may benefit from pain management for her arthritis. It would be a great idea to have her seen by a veterinarian to look at her ears and discuss any safe pain medication for her if it seems appropriate. I hope that you have many comfortable years left with her!
Add a comment to Cheyenne's experience
Was this experience helpful?
Ricky
mixed
13 yrs
-1 found helpful
My cat has had discharge from his ear for about a year. He has been to the vet 3 or 4 times now. They clean it out and put medicine in but it continues to discharge within 2 to 3 days and has a terrible odor. What else can be done to solve this problem?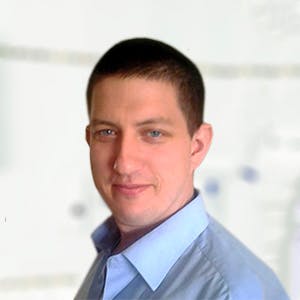 2492
Recommendations
Apart from medical therapy and regular cleaning, ear canal resection is another option available which would allow the ear to drain freely and hopefully prevent ear infections. You should speak with your Veterinarian about this procedure to see if Ricky at his age is a suitable candidate for this surgery. Regards Dr Callum Turner DVM https://wagwalking.com/cat/treatment/lateral-ear-resection
Add a comment to Ricky's experience
Was this experience helpful?
Tim
domestic short hair
2 Years
0 found helpful
Tim has very large ears and the vet told us he will be prone to have more ear wax build up than usual. But his one ear occasionally smells bad and has a clear discharge that sometimes makes the fur at the bottom of his ear furthest from is eyes crusty. He doesn't pay special attention to that ear over the other and doesn't shake more than usual when the discharge is happening. I have regular over the counter ear cleaning drops but it only helps with removing some wax build up and not this regular discharge.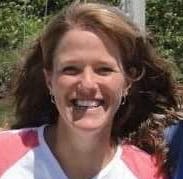 1076
Recommendations
Thank you for your email. If Tim seems to be building up an abnormal ear discharge, it would be a good idea to have your veterinarian take a look at his ears, and the discharge, and determine if it is a bacterial or fungal infection, or a parasite, and discuss with you whether it is something that needs treatment, or if it is a normal discharge that you do not need to worry about. I hope that everything goes well for him!
Add a comment to Tim's experience
Was this experience helpful?
Bonnie
domestic short hair
8 Years
0 found helpful
Has Symptoms
Some lethargy/ odd behavior
Ears excessively oily inside
My 8yo female has seemed slightly off character the last two days and I noticed an odor from her ears. Not overwhelming but not good, and definitely not present before. No visible discharge but her ears appear very "oily." Should I just clean and observe?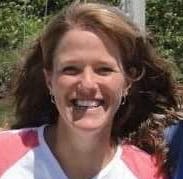 1076
Recommendations
Thank you for your email. Cats can develop bacterial and fungal ear infections, or have a build up of waxy debris, as well as get parasites that affect their ears. These infections can quickly become a problem if not treated. It would be best to have her seen by your veterinarian - they can look at a swab under the microscope to see what is growing in there, and give her an appropriate medication or cleaner, depending on what they find. I hope that everything goes well with her!
Add a comment to Bonnie's experience
Was this experience helpful?
Sam
domestic short hair
2 Years
0 found helpful
My cat has been struggling with this ear problem for a while now. He has foul smelling ears and brown discharge plus he tilts his head and itches. I've taken him to the vet and she prescribed Tresaderm which doesn't seem to be working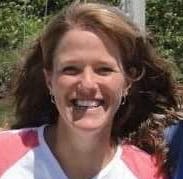 1076
Recommendations
Thank you for your email. Tresaderm is a good broad spectrum medication for fungal, bacterial and parasitic infections of the ear. Since he didn't respond to the medication, it would be worth a recheck with your veteirnarian, as Sam may have another condition such as an ear polyp or a resistant infections, among others. Your veterinarian may need to do a deeper clean of the ear, or culture it for resistant infections. Without examining him, I can't comment on what might be going on, but a recheck would be the next step. i hope that Sam does well.
Add a comment to Sam's experience
Was this experience helpful?
Kirko.
tabby
3 Years
0 found helpful
Has Symptoms
Swollen red ear, smelly discharge
My 3 year old cat kirko has had a very swollen ear for about a week. It smells very very bad and has an oily puss like discharge..his behavior has been different much more lazy. Hard sometimes to get him to eat. He was vomiting for about 24 hours right before I noticed his ear. He has always had eye problems raw red sometimes bloody. The vet didn't tell me much about his eyes though. What kind of infection could this be? What can I do to help him? Possibley without the expenses of a vet..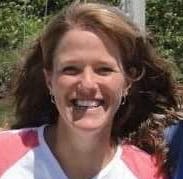 1076
Recommendations
Thank you for your email. I'm sorry that kirko is having these problems. Since she is having discharge and a swollen, painful ear, and isn't eating, and is vomiting, he really needs to see his veterinarian to have an exam, diagnose what is going on, and get him treatment and relief. I hope that he does well.
Add a comment to Kirko.'s experience
Was this experience helpful?
Eddie
tabby
10 Years
0 found helpful
Hello, I have a 10 year old fixed male cat. Over the past few months he has been scratching his ears and shaking his head more and more as time goes by.

He has always loved getting ear massages ever since he was young, but in the past month or two he doesn't want me touching his ears. On the off chance he lets me massage them they make really loud and wet suction noises, obviously there has been buildup accumulating. At first I wouldn't hear any suction noises but they have been getting progressively louder and wetter over time.

I went to clean his ears out yesterday and he freaked out (he usually loves getting his ears cleaned, just lies in my lap and purrs), he tried backing out of and kicking my hands away. When I pulled the cotton ball I was using out of his ear I had to look at it twice.

At first I was surprised and confused because it looked like there was absolutely nothing on cotton ball. But when I took a closer look I saw that the cotton ball was actually soaked with creamy, white fluid, it was almost clear and had barely noticeable yellow tinge. It had no smell to it whatsoever either.

This weird substance was in both of his ears and just barely sticking a cotton ball in bothered him severely. He was very upset for a while, it hurt him, he wouldn't stop shaking his head and had his ears pinned down sideways to keep them relaxed.

I am a professional dog and cat groomer, I have been cleaning out pets ears for almost 8 years now and I have NEVER seen anything like this.

Can someone please help me and my baby boy out by telling me what is going on with him???

Please and thank you.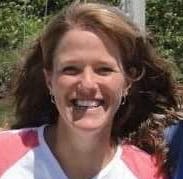 1076
Recommendations
Thank you for contacting us about Eddie. As cats get older, they often produce more waxy debris. They can also get yeast infections, bacterial infections, and tumors in their ears. Since you only see the outside of their ears, it can be difficult to know what is going on in the remaining 75% that you can't see. It would be best to take him to a veterinarian and have them examine his ears, and look under the microscope at a sample of the discharge.
Add a comment to Eddie's experience
Was this experience helpful?
Olaf
Siamese
2.5yrs
0 found helpful
My male cat, who's about 3yrs old is having a black crusty discharge in only one eat. It's accompanied by a foul odor. I don't see him itching too much. Could this be mites? Should I treat it as such?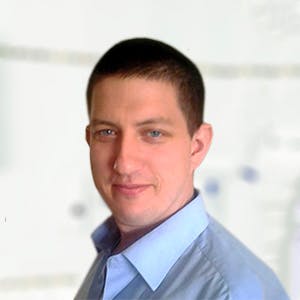 2492
Recommendations
Mites generally have an appearance of coffee grounds in the ear, you should start treatment for this and see how you go; if you have any concerns you should visit your Veterinarian. Flea and tick products like Revolution (selamectin) offers protection against ear mites in cats and should be used in future as part of your prevention program. Regards Dr Callum Turner DVM https://revolution4cats.com/
Add a comment to Olaf's experience
Was this experience helpful?
Multiple
American Shorthair
5 Years
0 found helpful
I have multiple cats all but one have the dark brown earmites debris but the one has a chunky off white foul smelling substance in her ear. Is this also a sign of ear mites? Do I treat them all the same way?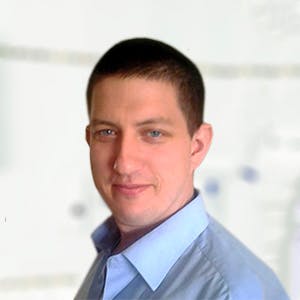 2492
Recommendations
Ear mites generally present with a black coffee ground appearance which may be smelly or not; if there is a white discharge, then another infection may be present which would need to be treated differently with ear cleaning and antibiotic ear drops. You should speak with your Veterinarian to confirm so that the best course of treatment can be taken for that one, for the other cats treat as per ear mites. Regards Dr Callum Turner DVM
Add a comment to Multiple's experience
Was this experience helpful?
Bee
Shorthair Domestic
2 Months
0 found helpful
Has Symptoms
Not moving around as much
My girl cat being acting odd lately. She has dark brown doscharge from her eyes. And recently she hasnt been playing or eating lately. Is there on over the counter medicine I can give to her that will help with the inflamation.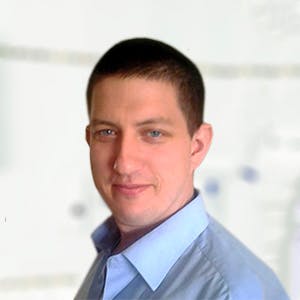 2492
Recommendations
If there is a smell from the ears, you should be able to get a ear cleaning solution from your nearest pet shop as well as some antimicrobial drops; also for the eye, apply a warm moist towel to help remove any discharge followed by flushing the eye with a sterile saline solution, you can get an ophthalmic ointment for the eye over the counter which should be applied as directed on the product. If you see no improvement, especially given her age you should visit your Veterinarian. Regards Dr Callum Turner DVM
Add a comment to Bee's experience
Was this experience helpful?
charlie
Cat
My cat does not like to go to the Vet. I was able to take him in about 6 months ago and all his vitals are find. he has this ear wax buildup that causes him to scratch uncontrollably. I clean them with all different stuff and always returns. Its not ear mites, so much be a yeast infection. Please let me know if I can buy something over the counter that will help him since taking him into a vet is nearly impossible. Hes almost 14 years old but I want to give him comfort.