What is Joint Dislocation?
Joints are held together with tendons and ligaments. When these are also damaged, the dislocation is referred to as luxation. Subluxation refers to dislocation with no damage to these surrounding parts. Hip dislocation, from hip dysplasia or from injury, along with a luxating patella (sliding knee cap) are among the most common dislocations seen in cats. Elbow luxation and tail dislocation are also seen on a lesser scale. Joint dislocations are paired most commonly with other serious injuries from trauma. It is imperative to get your cat immediate veterinary care in situations of trauma, as the injuries can be life threatening.
A joint is the point at which two or more bones meet, often allowing movement of body parts. The three types of joints, fibrous, cartilaginous and synovial pivot joints, can become pulled apart or moved out of alignment, causing dislocation. Joints that allow movement are at a greater risk than ones that do not. The joints that allow movement are categorized as hinge, saddle and ball, and socket joints.
Symptoms of Joint Dislocation in Cats
Often the first symptom of trauma is your cat's disappearance for a long period of time, even lasting days, in some cases. A serious injury usually makes it difficult for the cat to return home. Inspect your cat upon its return for any possible injuries. Other symptoms to watch for are:
Pain
Holding limb up while walking
Limited or abnormal movement
Limping
Tenderness
Swelling
Decrease in muscle around affected joint
Bent limb
Deformed joint
No toe sensation
Causes of Joint Dislocation in Cats
By far, the most common cause of joint dislocation in cats is injury. Small children should be encouraged to be gentle with cats, as rough play often results in dislocation and other injuries to the cat.
Known causes include:
Falling from a great height
Being hit by an automobile
Being stepped on by a human
Tail or limb being pulled by a human
Fighting with another animal
Having a body part shut in a door (often the tail)
Congenital disorder (such as hip dysplasia)
Diagnosis of Joint Dislocation in Cats
Upon arrival to a veterinary clinic or animal hospital, the vet will complete a careful physical exam, evaluating the extent of the injury. They may note a grinding of the dislocated joint. X-rays will be needed to ensure that no other life-threatening trauma to the body is present, especially in the case of an altercation with a vehicle.
A complete blood profile, biochemical profile, and urinalysis will be taken to assess the cat's overall condition. If surgery will be needed, X-rays of the chest will be required before anesthetic can be administered to ensure the cat will respond appropriately.
Treatment of Joint Dislocation in Cats
The treatment for joint dislocation depends very much on the location and severity of the dislocation itself. There are surgical and nonsurgical options available, mostly contingent on the amount of time that has passed since the joint was moved out of place.
Joint Manipulation
If the dislocation has happened within three days of the veterinary visit and the severity is not too extreme, the vet may be able to use physical force to put the joint back into place. The cat will be under general anesthetic for the process as it is quite painful. An X-ray will be performed after the manipulation to verify that alignment has been corrected. Only a professional should attempt this procedure. The cat may be bandaged or otherwise immobilized while the joint heals, lasting anywhere from four to fourteen days. Cage rest may be required if the dislocation was in the hip joint.
Surgery
For severe dislocations, dysplasia, or dislocations where much time has passed, extensive surgery may be needed. This often includes the implantation of steel pins and screws, some which need surgical removal after the healing process. Fluoroscopy may be used to reduce incision size, but some cases require very large incisions. Nonsteroidal anti-inflammatory drugs (NSAIDs) are often prescribed after surgery to reduce inflammation. Antibiotics may also be prescribed for two to four weeks post surgery to stave off infection.
Medication
In both surgical and nonsurgical treatments of joint dislocation, painkillers are often prescribed to help the cat get through the first few painful days of healing. It is not recommended for painkillers to be prescribed for a long period of time in the occurrence of joint dislocation.
Recovery of Joint Dislocation in Cats
At-home care will continue for as long as the cat is healing, which can range from three weeks to two months. If bandages have been applied, inspect them daily to ensure they are clean and dry. A comfortable, soft bed should be supplied to prevent the cat from developing bed sores. If the jaw was dislocated, soft foods will be needed throughout the healing process. The cat will need to be kept indoors, and possibly confined to a cage to limit movement while the joint heals. Play is discouraged throughout this time. Physiotherapy may be recommended to assist in strengthening the joint and surrounding muscles.
If the treatment has been performed properly and the post treatment care has been closely followed, the cat will not likely dislocate the joint again. If proper care has not been given,the joint will continue to weaken with each dislocation. Obese cats who have suffered from joint dislocation should lose weight to take stress off of the affected joint. In many cases, no more treatment is needed after the healing process finishes. Monitor your cat's joint in the years to come to watch for signs of injury-related arthritis development.
Joint Dislocation Questions and Advice from Veterinary Professionals
Tillie
mixed
16 Years
1 found helpful
Has Symptoms
Intermittently dragging hind legs
My 16 year old indoor cat started dragging her legs intermittently with walking with an odd gait . She didn't seem in pain when we touched her legs, but sporadically started crying out hours after it started. This happened once before about 3 months ago after she fell from a banister, but she quickly went back to normal. She is slightly overweight, mixed breed. She has big shoulders a big belly and skinnier legs. She is still eating, especially when the food is brought to her. This all started about 6 hours ago. She only started crying out randomly within the last hour.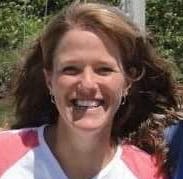 502
Recommendations
Thank you for your email. It would probably be a good idea to have Tillie seen by a veterinarian to make sure that she is okay, as she does sound uncomfortable. Older cats can have problems with arthritis, and Tillie may need pain medication. Most OTC medications are toxic to cats, so your veterinarian can assess her, determine what might be going on, and give her any appropriate therapy so that she feels better. I hope that all goes well for her.
Thank you for your input and timely response. It is very much appreciated.
Add a comment to Tillie's experience
Was this experience helpful?
mr grumpus
mixed
2yr
1 found helpful
my vet told me that my cat has a hip dislocated he wants to cut his hip ball joint out and try to put it back in it was only two days after it happened why would they do that . why wouldnt they try to put it back in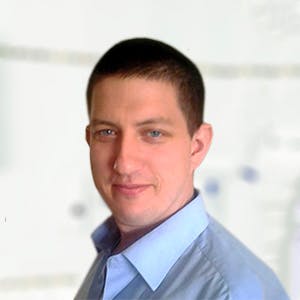 2001
Recommendations
There are a few different approaches to putting a hip joint back into place; an x-ray would give a good indication to the overall health of the femoral head and the acetabulum which are important to make sure that recurrence is unlikely, if the x-rays showed issues with either of these structures surgery may be required to stabilise the joint. Regards Dr Callum Turner DVM
Add a comment to mr grumpus's experience
Was this experience helpful?
Rex
Domestic shorthair
3 Years
-1 found helpful
Has Symptoms
Trembling leg while kneading
While my cat is kneading, his rear right leg seems to pop outward and tremble slightly for a moment and within about a second or two it pops right back in as if nothing happened, it will do this a few times while he is kneading until he is satisfied and lays down. He doesn't even seem to notice it, but its only just started happening.

He is an indoor only cat and is of healthy weight. He has not fallen from any high place nor has he been stepped on. The odd thing is that he doesn't favor it at all, he runs and climbs and jumps and plays even getting the zoomies as if nothing at all is wrong. He stretches and even kicks at his favorite rope toys without issue.

I checked him out best I could by gently pulling and pushing and stretching his leg in every direction and all he did was look at me like "are you done yet?" By all accounts he is just fine and I am convinced he is just strange and maybe even does it on purpose, however my wife is worried to death over this. The only time it ever happens is just while kneading.

What could possibly be wrong? Could this simply be normal cat behavior when he is kneading? (he also only just started kneading a week or so ago as well.)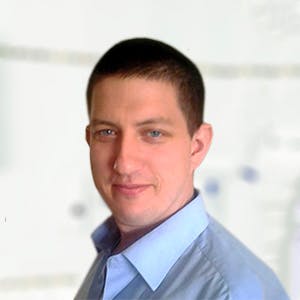 2001
Recommendations
Without a thorough examination of the limb and possibly reviewing an x-ray I cannot say if this is something to be concerned about; it is possible that there may be some joint laxity here but I cannot say with any certainty without an examination. You should keep an eye out and possibly get it on video to show your Veterinarian. Regards Dr Callum Turner DVM
Add a comment to Rex's experience
Was this experience helpful?
Penni
Calico
8 Months
0 found helpful
Hello, my cat had fallen or landed the wrong way. Now her right hind leg,She has been babying it. Question is, if it was dislocated would she still stretch her leg out? and would a sprain leave a knot on her thigh muscle?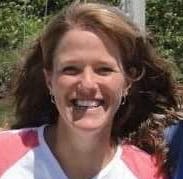 502
Recommendations
Thank you for your email. Penni may have sprained a muscle, tendon or ligament, or may have dislocated or fractured the leg. WIthout examining her, I am not sure what might be causing her discomfort, but a veterinarian will be able to examine her and determine the best treatment for her.
Add a comment to Penni's experience
Was this experience helpful?
Mittens
tabby
8 Years
0 found helpful
My cats leg was put in a splint for dislocation 4 days ago she has been doing well until her little toes are swelled up today. What can I do until the vet opens tomorrow. She is on pain relievers and antibiotics right now.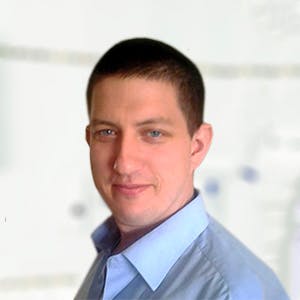 2001
Recommendations
If Mittens' paw is swelling up you should visit an Emergency Veterinarian immediately to have the splint removed and to assess what is happening; I cannot recommend you remove the splint yourself as there may be complications from the pooling of blood in the paws. Regards Dr Callum Turner DVM
Add a comment to Mittens's experience
Was this experience helpful?
Isabela
dsh
8 Months
0 found helpful
Has Symptoms
Gait disturbance, chronic
A couple months ago we adopted an adolescent cat from a local shelter. She has always grunted when jumping down from a couple feet or more. As she has gotten older, my husband and I have both noticed an odd gait. It looks like there is something off about her hips. She also likes to lie down with her legs flat behind her and her stomach flat on the ground, which kind of makes her legs look like frog legs. She was found as a stray with a cat presumed to be her brother, who was adopted before we got her. She nurses on blankets. She has put on weight but has not grown much, and honestly looks as though she may be a bit older than the shelter thought. She weighs about seven pounds. My question is, how far should this be looked into? She runs and wrestles with our massive 16 pound cat without issue. She doesn't appear to have any change in her comfort level. Should we let it be or push for answers? I know an X-ray would give more info, but I don't want to do testing for a problem that isn't going to need a fix. We had a kitten before her with pectus excavatum, and we put that poor girl through so much and she died anyway. I don't want to do that again.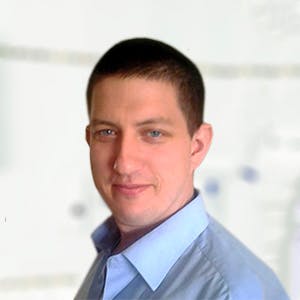 2001
Recommendations
It seems like you know already that there is little that can be determined without a x-ray and a thorough physical examination; if Isabella has an off gait but isn't showing any signs of pain or distress you may be able to let it be but or peace of mind an x-ray is a quick simple non-invasive procedure which would answer many questions about the hip joint and over all skeletal health. Regards Dr Callum Turner DVM
Add a comment to Isabela's experience
Was this experience helpful?
Coone
Maine Coon
4 Months
0 found helpful
One of my 4 month old kittens is an inside/outside cat, and earlier tonight he was playing outside when my neighbors pitbull attacked him. I heard a loud banging against my bedroom wall, so I ran outside with my boyfriend, and I saw my neighbors pitbull thrashing my kitten around in it's mouth. I screamed no, and the pitbull dropped my cat, so I ran over to see the extent of the damage.

The pitbull has either broken, dislocated, or fractured my kittens left leg. When I picked my kitten up his leg just dangled there. He was able to bend it, but his hip area is where it hurts. He has a tiny wound on his belly, just a light scratch, from the pitbull's teeth, but it seems like his leg/hip is either broken, dislocated, or fractured from the impact of the pitbull's mouth. My kitten also has thrown up 7 or so times, but there is no blood in his vomit. He was also shaking after the incident but he is not now.

The neighbor originally offered to pay for the vet bills, and drive me to the emergency vet (my car is totaled so I have no way to get there), and I told her that I needed to run back home and tell my boyfriend I would be going. My boyfriend was fine with it, so I went back to tell her that I wanted to leave, and she suddenly started yelling at me and saying she wasn't responsible for my kitten's broken leg, before slamming the door in my face.

I've called the police and animal control, and I'm following their advice tonight (Keep the kitten immobilized in a towel, warm, and hydrated. I have him wrapped up, with a heater on him (away from his face though) and a cup of water in front of him. He's been drinking water which is good. But when he tried to walk his leg dragged behind him.

The animal control officer said that if I followed the above steps and kept an eye on him, he would make it through the night and be ok, but I need to know what I should do to keep him in good health until I can take him to the vet.

I plan to take my neighbor to a small claims court, but I need to know how much (on average) a vet visit and possible surgery/x-rays for this issue will cost so I can plan accordingly. I don't have money to take him to an emergency vet tonight, and was depending on my neighbor to pay for this, and now that she has seemingly gotten mad for no reason, I am hoping the court can help me.

Please give me an estimate of how much my poor kittens treatment will cost, and what steps I can take for right now to keep him in good health until I can get my baby to the vet. He's been vomiting off and on, no blood, just what he's eaten, and he's been drinking a lot of water, so I know he's hydrated.

I thought about trying to splint his leg, but it seems it's his hip and not his leg since he can bend his leg fine, and meows in pain quite a bit if someone or something touches his left hip.

Please please help.

Thank you,

Lauren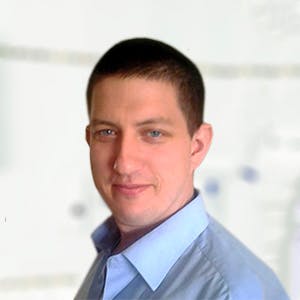 2001
Recommendations
Don't try to splint the leg anyway since when done incorrectly by owners it may cause more serious complications than if left alone. The problem here is that we don't know the extent of the injury since the cost of treatment will vary depending on fracture, dislocation and the specific type of surgical treatment needed (closed reduction, open reduction, casting, internal fixation, external fixation or amputation). Surgery costs may spiral into the thousands but you would need to speak with a local Veterinarian in the meantime to get an x-ray to determine the type of injury, treatment required and the price. Keep Coone calm and warm, but be careful not to overheat with blankets and the heater, ensure he doesn't move and is keeping hydrated. Check the link below regarding help with veterinary fees. Regards Dr Callum Turner DVM www.aaha.org/pet_owner/lifestyle/cant-afford-critical-veterinary-care-many-nonprofits-can-help!.aspx
Add a comment to Coone's experience
Was this experience helpful?
Mylo
Ragdoll
4 Years
0 found helpful
I have a 4 year old male ragdoll. He has recently dislocated his left shoulder. I visited a vet who was able to put it back in place and he has been given anti inflammatory medication. The shoulder was put back in place Wednesday 3rd of January but I haven't been able to limit his movement too much. I tried having him in one room in the home but he got very distressed and wouldn't settle which I though was worse. So I gave him the run of the house and he has been resting much more. He is still limping but does put some weight on the foot. How long is he likely to limp for? How will I know if his shoulder is dislocated again?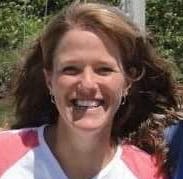 502
Recommendations
Thank you for your email. How well he recovers depends on the severity of the injury, and the length that the shoulder was out, as well as how much he limits his activity. He may recover and have no limp, and he may be predisposed to shoulder problems and always have a limp. I would think he would show signs of pain and severe lameness if his shoulder becomes dislocated again, but if you aren't sure, you should have a recheck with your veterinarian to make sure it is still in the socket. I hope that he does well.
Add a comment to Mylo's experience
Was this experience helpful?
Pumpkin
Siamese
6 Months
0 found helpful
Our sixth month out kitty fell from a high spot she had climbed to yesterday afternoon. She has been eating and using the litter box but mainly resting and barely putting any weight on her back right leg. We brought her to the vet this evening and the vet did an X-ray while she was awake. SHe told us that Pumpkin has dislocated her joint and will need a surgeon or amputation, each way out of our budget. Is this worth getting a second opinion or is it hard to misdiagnose this? Any reccomendation for payment plans, amputations, second opinions, specialists, would be greatly appreciated.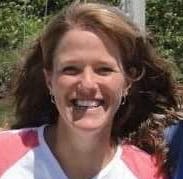 502
Recommendations
Thank you for your email. Without seeing the x-ray, or Pumpkin, or knowing which joint is dislocated, I can't comment on recommendations for her. I will say, though, that it never hurts to get a second opinion, as depending on the point of dislocation, some veterinarians are more skilled at replacing some than others. Most veterinarians take CareCredit, which your clinic can help you apply for, to help with payment. I do think that it is worth getting a second opinion. I hope that everything goes okay with her.
Add a comment to Pumpkin's experience
Was this experience helpful?
Eliza
Persian
1 Year
0 found helpful
Has Symptoms
Urinating Outside Litterbox
My cat has a dislocated hip, and our vet told us he could not pop it back into place because she had a blood clot in the joint. The surgery is too expensive for us to afford, but I worry she is in pain. Sometimes I can hear her hip popping.
She also pees outside of her litter box fairly often, and I read that when cats are in pain they can start to associate that pain with the litter box and not want to use it anymore. What can I do to help her with this?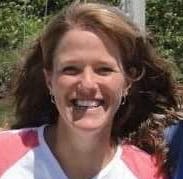 502
Recommendations
Thank you for contacting us about Eliza. You are probably right, and she probably is in pain. A dislocated joint is painful. If you aren't able to have the surgery to have the joint put back in, she should probably be on pain medication for her injury until you can afford to have the surgery. Once the joint has been out for a time, it would make more sense to have a surgery called a fermoral head osteotomy to relieve her long term pain - you can start saving up for that, as she is only one year and it would not be fair for her to have a lifetime of pain. In the meantime, ask your veterinarian about pain medications for her, as OTC drugs are not safe for cats.
Add a comment to Eliza's experience
Was this experience helpful?
Sandy
Persian
11 Months
0 found helpful
My cat met an accident with a car. The car ran over her & her left shoulder got dislocated. She is moving but cant put weight on her left leg & Keep it folded all the time X-ray is fine & there is no broken bone etc. Vet adivced to go for surgery or leave it as such & the shoulder may get back in place by itself with the passage of time. Plz advice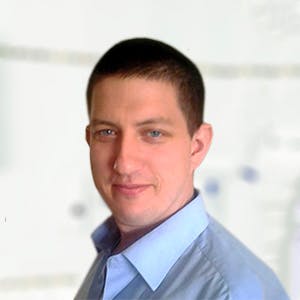 2001
Recommendations
In this case I would recommend surgical correction of the dislocated joint, whilst the joint may relocate on its own it is painful for Sandy and may never reduce properly. I would make an appointment for surgery for Monday morning so that the joint can be reduced into position. Regards Dr Callum Turner DVM
Add a comment to Sandy's experience
Was this experience helpful?
Maddie
Scottish Fold
1 year 1/2
0 found helpful
My cat was found in our shop paralyzed. We brought her inside by the heater and now she's shivering and her jaw looks dislocated!! This is the weirdest thing!!! What happened to her? 😭😭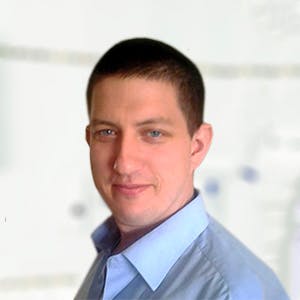 2001
Recommendations
I cannot say what happened to Maddie or how, but if her jaw looks dislocated you should take her to your Veterinarian to have the jaw examined and to see if it requires surgical correction. Keep her warm and encourage drinking by giving water dripping from your fingers. However, if the jaw is as bad as you describe you should visit your Veterinarian immediately. Regards Dr Callum Turner DVM
Add a comment to Maddie's experience
Was this experience helpful?
Bella
moggy
20 Weeks
0 found helpful
Hi,
My kitten fell off my kitchen counter on Saturday onto her back legs/bottom, she did not make any indication she had hurt herself and was fine. Sunday we noticed her walking with her back right leg up and wouldn't put any weight on it, she slept for pretty much all day Sunday. Monday she has been better, more alert will move around, come up and down off the sofa, she will put some weight on it when sat upright or eating etc and has tried to scratch herself using that leg but mainly hold is up off the floor. Could she have done some serious damage or could it be muscle related or a sprain?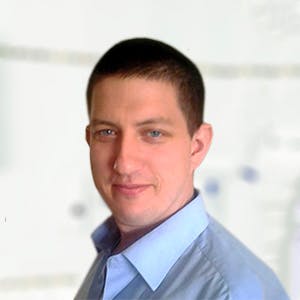 2001
Recommendations
If Bella is using the limb often for walking, jumping, scratching etc… it may be that she just sprained her leg and requires rest for it to heal; try to limit her movements for a few days and look out for signs of improvement. If there is no improvement by Thursday or Friday or she seems in pain you should visit your Veterinarian for an examination; other problems like growth plate injuries and other issues may occur in kittens so this would need to be kept an eye on. Regards Dr Callum Turner DVM
Add a comment to Bella's experience
Was this experience helpful?
Butch
Maine Coon
15+
0 found helpful
Hello, I have a 15+ year old cat who is weakened from kidney failure with a heart murmur . He has arthritis which i have been giving him adaquen for. Could I have possibly dislocated his hip when I picked him up? I spoke to the vet about it already so she knows. I hadn't recalled his foot being cold. She said if he had thrown a clot, his limb would be cold. It's warm. Can the limb rewarm or does it stay cold? A day after or so I noticed his gait is off. He missed scratching his face. When he walks the whole leg kind of is out to the side. Almost like a foot drop but not. When he gets into the kitty box, that leg gets caught on the outside even in the lower box. He's eating as usual but not wanting to walk too far from the bed. We have cat stairs all around so he can get up to his cat tree and look out the window, get down to potty and up to his bed. About once a day he makes it to the kitchen to eat, but otherwise I bring him his food. That may not help him, but I know it's a fine line between keeping his weight with his other conditions (heart/kidneys).He doesn't seem to be in pain. His eye are bright. Can he be in pain and seem normal other than mobility? I also thought of possible stroke? I don't think there is anything I could do to help him but saw this site and thought I would ask. I know he isn't a surgical candidate. Maybe my question could help another as well. Thank you for your time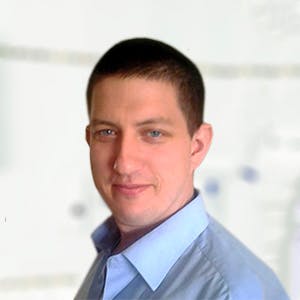 2001
Recommendations
There are various issues which may affect a senior cat and without jumping into diagnostics with MRIs and other techniques, we can only guess at what the underlying cause may be. Your Veterinarian would be able to manipulate the limbs to look for anomalies like dislocated hip or another skeletal issue. Clots are likely as your Veterinarian mentioned, but generally cause the limb to cool down due to a restriction in blood flowing into the lower limb. Pain can be difficult to detect but managing general mobility and reducing mobility can help. Regards Dr Callum Turner DVM
Dr. Callum Turner thank you for your sage advice, thoughts and quick response. It is much appreciated.
Add a comment to Butch's experience
Was this experience helpful?
Mo Larry and curly
Mix
12 weeks
0 found helpful
I have three kittens that all just started limping on their left front leg. One started this morning and now they other two are doing it. They are about 12 weeks old and they stay in the house. Only thing different that has been done is I have changed kitty litter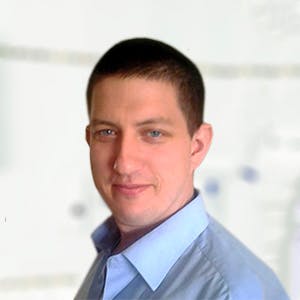 2001
Recommendations
It is strange that they have all started limping on the same leg, if you have changed the litter it may be the leg they use to push the litter around. I would change the litter back to the old type for a few days and bathe your kittens to see if there is any improvement in the limping. If you do not see any improvement in the limping by Monday or Tuesday you should visit your Veterinarian for a general examination. Regards Dr Callum Turner DVM
Add a comment to Mo Larry and curly's experience
Was this experience helpful?
tommy
Siamese cat
1 Year
0 found helpful
i found the joint of 2nd phalanges on the left leg differs from the right. he meows when i touch it like in pain. it also feels crackly when i move the injured toe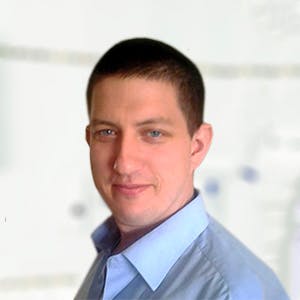 2001
Recommendations
If Tommy has an injured toe which seems dislocated, you should visit your Veterinarian for an examination to determine if it can be reduced or if surgical correction is required. Without examining Tommy I cannot give you an indication of severity. Regards Dr Callum Turner DVM
Add a comment to tommy's experience
Was this experience helpful?
Billu
Common indian breed
4 months
0 found helpful
Hi,
My cat was attacked by a dog.There is no external wound or injury but he falls off while jumping up or down.he turns down while scratching his ears with front leg,looks like his hip is not supporting.but he walks and runs normally.pleaSe advise.
Thanks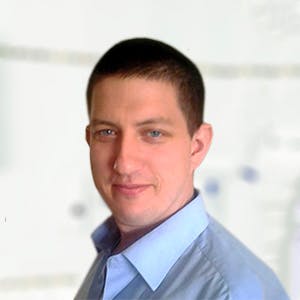 2001
Recommendations
There are various possible injuries here, I would advise to give Billu lots of rest which may include confinement to a cat carrier. Without examining Billu, I cannot give you much in the way of specific joints affected etc… If there is no improvement after two or three days you should visit your Veterinarian for an examination; also if you notice any neurological symptoms you should visit your Veterinarian immediately. Regards Dr Callum Turner DVM
Add a comment to Billu's experience
Was this experience helpful?
Willow
mixed
3 Years
0 found helpful
Has Symptoms
Holding limb up while walking
When my cat came home yesterday she was limping with her right back leg slightly up in the air. She also will kind of drag her leg around if she is not holding it up. Her lower back near the leg also seems to cave in just slightly as if she is trying to walk sideways. She doesn't seem to be in much pain and acts normal besides the weird limping. I think her hip or leg was dislocated because when she is not walking she can put weight on the leg. If this is the case how much would it cost for a vet to fix the leg? How could this have happened to my cat?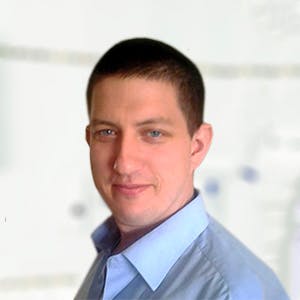 2001
Recommendations
Trauma is the most likely cause of an injury like this; but as far as cost is concerned it would depend on the severity of the dislocation/injury, integrity of the joint, your location, your Veterinarian as well as Willow's general health. Without an examination, x-rays and knowing where you're located it is difficult to give a ballpark figure. Regards Dr Callum Turner DVM
Add a comment to Willow's experience
Was this experience helpful?