What is Lice?
Lice are not as common in cats as fleas and ticks, and they cannot be transferred between different species. However, the presence of lice can lead to a full infestation, tapeworm infestation, and other health problems if left untreated.
The lice found on cats are not the same type of lice found on people, but they can still cause irritation by chewing on the skin or sucking blood. You may notice your cat scratching or biting the area that has been affected by lice. The affected area may include the head, ears, shoulders, groin, tail, and anus. The cat's fur may become matted due to excessive scratching.
Symptoms of Lice in Cats
You can easily spot lice on cats by parting the fur and looking for nits, or eggs, and mature lice on the skin. There is a possibility that you will see the lice moving through the fur. Other symptoms of lice in cats are as follows:
Excessive biting or scratching
Hair loss or matting
Small white or brown spots on the fur and skin
Causes of Lice in Cats
Lice cannot be transferred from a person or another species to cats, but there are several situations that can lead to the transmission of this uncomfortable condition from one cat to another.
Living in unsanitary conditions
Inability to groom for any reason
Contact with another cat suffering from lice
Contact with the belongings of another cat with lice
Diagnosis of Lice in Cats
The presence of lice can be confirmed by inspecting the cat's fur for small white or brown spots that indicate immature or adult lice or their eggs. A veterinarian can provide an official diagnosis and rule out other conditions such as fleas, ticks, and allergies.
Expect your veterinarian to ask questions about the cat's medical history, excessive scratching, and other symptoms. Your veterinarian will diagnose the lice by parting the fur to look for the insects, which can usually be seen feeding or moving on the body. They will also look for nits so they can recommend the right form of treatment for your cat.
Your veterinarian may diagnose the type of lice by placing the nits and lice under a microscope. Your cat may be suffering from biting or sucking lice, which both cause irritation when they feed on the body. A chewing louse has large mouthparts, whereas that of a sucking louse is narrow.
It is recommended to talk to your veterinarian before treating your cat for lice. Your veterinarian can recommend a treatment that is both safe and effective for your cat. This is why it is important to schedule an appointment as soon as you notice the symptoms or lice on your furry friend.
Treatment of Lice in Cats
While it may seem difficult to treat lice on people, lice in cats can be treated easily once your veterinarian makes the diagnosis. Your veterinarian may have several suggestions for treating the lice. It is important to follow the instructions given by your veterinarian. Remember, it may take more than one application to get rid of the lice and their nits.
Isolating Your Cat
This is only a necessary step if you have more than one cat in your home and is needed to prevent transferring the lice to another cat. The best thing you can do is keep the affected cat in another room during treatment. Isolating your cat also reduces the amount of cleaning required to eliminate the lice.
Medicated Treatment
Your veterinarian will recommend an insecticide treatment for your cat, which may include a medicated wash or shampoo. It is best to talk to your veterinarian so you can make sure the medication is safe for your cat.
Treatment of The Home
You can also ask your veterinarian to recommend a product to get rid of the lice around the house. There are various sprays and powders designed to eliminate the nits and lice from your home.
Shaving The Fur
Your veterinarian will only recommend shaving the fur if it is badly matted.
Recovery of Lice in Cats
It is important to schedule a follow-up appointment so your veterinarian can make sure the treatment is working and not causing a negative reaction in your cat.
You can prevent the problem from reoccurring by treating your home for the nits and lice. Start by cleaning cats' grooming products, bedding, and other items. You should also clean their favorite spots, such as the couch or your bed.
It is also important to help your cat if they cannot groom themselves, which you can do by bathing and brushing their fur frequently. Treating and eliminating the lice can prevent the problem from reoccurring in the future.
Lice Questions and Advice from Veterinary Professionals
Sawyer
tabby
9 Months
0 found helpful
Hi! I have a 9mo/o orange tabby cat, who I've had for about 6 months. Over the last few weeks, I've noticed a small, but somewhat long, black bug in him. When I try to catch the bug, it runs deeper into his fur. I've seen this on him a few different instances, but I've only ever seen one bug on him at a time. Despite never really seeing him itch himself, I washed him in some home-made cat lice shampoo as a precaution, and I didn't see anything on him for about a week. Just today though, I found one small black bug on him, same as last time. I'm taking him to the vet in a few days, but in the meantime: does anyone have any idea what this bug or parasite might be? Do any of you have any similar experiences?
If they are black they are not lice. Usually flea or mites. Lice are a clearish tan color
Add a comment to Sawyer's experience
Was this experience helpful?
Ben, Luna and Baby
Domestic shorthair
12 Years
0 found helpful
Has Symptoms
licking, scracthing , biting
I have treated my 3 cats for fleas and tics and lice with advantage. But they are still licking and scratching. There is no flea dirt or any kind of residue coming off them. What else could it be?? I comb them and have checked their skin daily too. Help
Add a comment to Ben, Luna and Baby's experience
Was this experience helpful?
Cashmere and Nugget
Rescues: Grey short haired & brown short hair
17 Months
0 found helpful
Has Symptoms
A lil bit of itching white flakes
A lil bit of itching possibly dandruff
How can I tell if my cats have lice or just dandruff? We live NC and it has been abnormally cold. Went from 100° to 40-60° overnight. Could they just have dry skin? Also does tea tree oil work on cats like human lice? Everything I read says something different and I'm freaking out! They both are indoor cats, rescued a yr ago. They both wear flea, tick, etc collars. I do see white specks in Cashmeres coat, but it looks like dandruff. I dont see any in Nuggets. They are siblings, but look nothing alike and have different coats. I dont want to go to the vet if unnecessary as I really cant afford it this week. Does cat lice bits stick to hair like human lice? Anything you can tell me to look for to determine what's going on would be greatly appreciated. I also have a 12 yr old dog who we treat with drops, etc n she has been given a treated bath that covers lice, ticks, fleas, and shes also been itchy. I've been combing them all, havent found any bugs just what looks like dandruff. Could it just be the sudden change of weather?? I have my Ma and her cat moving in with us tom! I've been spraying everything with tea tree oil! My house smells like a hippy! Also does extreme cold/hot weather kill lice/fleas on bedding as I have put all their stuff outside. It's currently 41° out. HELP!!!
Tea tree oil is toxic to cats,and can kill quickly, so please don't use that around cats. I think you can get frontline and it will help with lice, but has to be used like every two weeks for 4 times.
Add a comment to Cashmere and Nugget's experience
Was this experience helpful?
Thiele
Cat
11 Weeks
0 found helpful
Hello, my kitten has nits and has been treated. I have used the small comb to help get some off but he still has a lot. He goes in for more treatments but my question is how do I remove the nits? The comb isn't working as well as I hoped.
Add a comment to Thiele's experience
Was this experience helpful?
Babies
Not sure long hair,black and white mail cat
3 Years
0 found helpful
Has Symptoms
Scratch 24/7 twitching from lice movement
I've adopted a cat that has lice so bad like caked on his skin and the move thier a darker color of tan..I'm not sure what to do.somebody told me to use olive oil then dawn dish soap.i dont have alot of cash im willing to spend what's needed however,because it drives him crazy,and hes been through so much already..Please someone please help with advice and solution. Thank you
Add a comment to Babies's experience
Was this experience helpful?
Piper
Not sure dark tiger? Fur is ticked like abasynnia
Approx 12yrs. Shes 7lbs now.
1 found helpful
Hi, my female cat is approx 12yrs old. Since we found her back then thankfully she's been in good health. The problem is as sweet & cute as she is, she can be just as viscious. I'm 57yrs old & always been her primary caregiver. But to this day, I cannot just pick her up at all let alone try to luv her her. She sits on my lap all the time. When she wants you its ok. Not the other way around. Problem is & I can visibly see this, she has cat lice. About 1wk ago I did give her a frontline plus treatment because I found a flea in the house. She is strictly indoors. My next issue is: I can't afford to take her to the vet cause they told me they would have to sedate her. Like I said: she will be extremely on the attack! She's very afraid of some simple things. I don't want to terrorize her by putting her in a carrier, take her in the car, then to a vet. It definately will traumatize her. I don't know if she would make a come back from that experience. If the ceiling fan gets turned OFF, she goes under the bed & wedges herself under there for at least a wk. See my problem? Can u recommend any treatment I can do? I haven't found any adult lice. Only alot of nits. As for bathing her, not gonna happen! I can't even search her fur thoroughly. She can be something of a nightmare.lol But I luv her anyway. I always felt that if I didn't keep & love her all those yrs ago, no one else would. No regrets!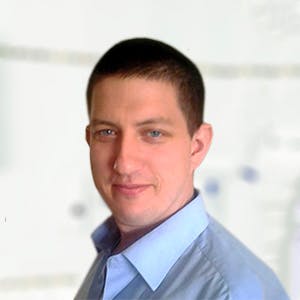 3320
Recommendations
I understand your problem, but sometimes there are no shortcuts; if spot-on treatments like fipronil are not effective then bathing with a medicated shampoo is your next best bet. A visit to your Veterinarian (sedated) would be best (regardless of cost) to bathe and treat the presence of lice and to take care in one swoop. Sometimes there are no shortcuts, especially in a highly strung cat like Piper. Regards Dr Callum Turner DVM www.msdvetmanual.com/integumentary-system/lice/lice-in-dogs-and-cats
Add a comment to Piper's experience
Was this experience helpful?
Flicky
dsh
3 Months
0 found helpful
Has Symptoms
Just white dots on his fur
Hi I brought in a kitten and he has nits on his fur but he's already on the second dose of Revolution, Saturday he weighed 5lbs 9oz. I keep him on my balcony so he doesn't infect my other cat but it's been 3 weeks and I'm exhausted trying to wait out these nits. The last vet appt he confirmed that the ear mites are dead and he doesn't see anything moving on him. But they just say to get another dose of Revolution. Can I also bathe him with a lice shampoo made forfor cats? The vet office says there's nothing topical like a shampoo but I just read earlier posts in this forum recommending it. My other cat is totally free of anything and NOT on any flea or lice preventative so I want to be super sure before bringing Flicky inside.
Add a comment to Flicky's experience
Was this experience helpful?
Caramel
Cat
5 Months
0 found helpful
I just found a flea on my 5 month old cat. Do I really need to take her to the vet or can I just give her a bath? And can I just buy flea any flea shampoo to use on her?
Add a comment to Caramel's experience
Was this experience helpful?
Lily
REGULAR CAT
3 Years
0 found helpful
My cat is a indoor cat she has recently been scratching around her neck until it bleeds I thought it might be ear mites I got meds for her sentry earmite for her ears and zymox for her neck cause she's scratching until it's bleeding i flea comb her every day she might have 1or2 on her cause i have a teacup terrier who goes outside to use bathroom i also flea comb her. I noticed also when I use the comb her fur is real stiff like & she has alot of dandruff I am on disability & I want to get both my animals to a veterinarian can u please tell me what u think is causing her problem & is there anyway I can get like a voucher to get wellness checkups my cats name is Lily she's 3yrs.old my terrier has same problems with scratching but I was told that was because terriers have allgery problems her name is lulu she's 4yrs.old.please help. Thank you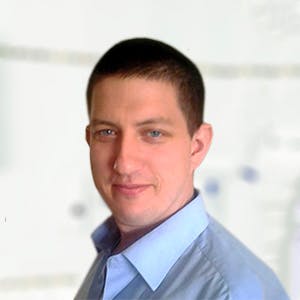 3320
Recommendations
There are many organisations and charity clinics which may be able to help you but it depends on your location, I'm assuming you're in the USA so the link below should give you a breakdown of some organisations by state. Without examining Lily or Lulu I cannot determine the specific cause of the scratching, however if there are regularly fleas on both of them you should consider getting an effective topical spot on medication to control external parasites (many over the counter products are not as effective as those available from a veterinary practice). Regards Dr Callum Turner DVM www.dogingtonpost.com/need-help-with-vet-bills-or-pet-food-there-are-resources-available/
Thank you for your advice & God bless you
Add a comment to Lily's experience
Was this experience helpful?
Buddy
Domestic long hair
6 Years
0 found helpful
Our adopted stray was diagnosed with lice, had 3 treatments of resolution. Most fur was shaved at shelter. Took to a low cost vet & they say he has nits, wasn't told if nits were alive or dead. Was told to do 2 more rounds of resolution. Called shelter, they say only 3. So nervous we are going to have lice in house. Can't take him again as he was really traumatized over the whole ordeal. What is the next step? Thank you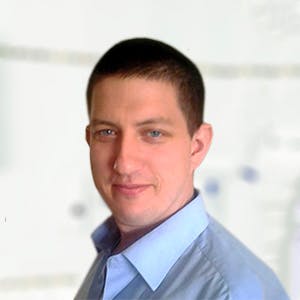 3320
Recommendations
You should give Revolution (selamectin) as well as bathing Buddy regularly with a medicated shampoo; and to wash all bedding and any furniture covers on a hot wash to be on the safe side. You should use Revolution on Buddy regularly anyway to protect against external parasites. Regards Dr Callum Turner DVM www.msdvetmanual.com/integumentary-system/lice/lice-in-dogs-and-cats
Add a comment to Buddy's experience
Was this experience helpful?
Mulon
Idk
3 Months
1 found helpful
Has Symptoms
She keep itching and biting herself
I got my cat yesterday. The vet won't take her because she is too young. I found three small black bugs around by her neck.Everytime i go to touch them they run. I tried flea brush and they won't come off. I even tried flea bath stuff and they are still there. They run by her belly area then they go back by the neck.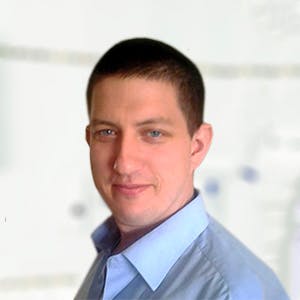 3320
Recommendations
You should apply a topical spot on treatment for cats against external parasites which you may ask the Veterinarian for (like the one linked below) or get an appropriate product from a pet shop suitable for age and weight. Without examining the bugs, I cannot say what they are specifically. Regards Dr Callum Turner DVM www.advocate-spot-on.com/en/for-cats/faqs/
Add a comment to Mulon's experience
Was this experience helpful?
kiddo
???
2 Years
0 found helpful
Has Symptoms
scratching, patches of hair missing
How do you know whether your cat has mites or chewing lice? my cats ears are clean but a couple days ago, my cat came home with his neck looking likefile:///C:/Users/kryssy/Pictures/2018-05-31/011.jpg & that was after giving him a bath with Adams flea & tick cleansing shampoo that states it kills fleas, flea eggs, ticks, & lice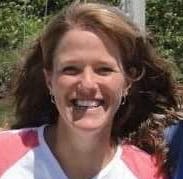 1611
Recommendations
I am not able to access the picture that you sent, unfortunately. If Kiddo goes outside, there are a number of things that can happen, including parasites other than fleas, trauma, and bacterial or fungal infections. Since each of those are treated quite differently, it would be best to have him examined by a veterinarian.
Add a comment to kiddo's experience
Was this experience helpful?
Shadow
mixed
Three Months
0 found helpful
I found a kitten 3 months ago he was an orphan he's a house cat now these past few days I've found something on his fur that looks like salt it's not bad but I was wondering if if could be lice or nits and what can I do cause I can't get him to a vet at the moment he scratches but not alot but I did change his litter I was using potting soil until I could get litter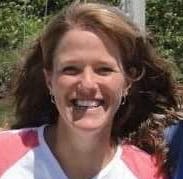 1611
Recommendations
Kittens are very prone to parasites, and he may have lice, a bacterial infection, a fungal infection, or it may be nothing to worry about. I'm not aware of any home remedies for parasites, especially since we don't know really what we are dealing with. Many veterinarians offer a 'free first exam' that would allow you to have Shadow examined, as he needs vaccinations as well. I hope that all goes well for him!
Add a comment to Shadow's experience
Was this experience helpful?
Rascal
Cat
2 Years
0 found helpful
Why can't my cat get rid of lice ? He is a rescue cat, was found in a live trap near death, I adopted him, I have tryed tropical use, sulphur baths, shampoos, and still has it, plz help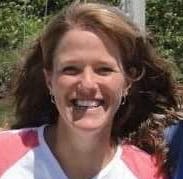 1611
Recommendations
Thank you for your email. Lice are relatively easy to get rid of, with the right medication. If you haven't had your veterinarian look at Rascal, it would be worth doing so, as they will be able to prescribe the right medication to help get rid of the lice.
Add a comment to Rascal's experience
Was this experience helpful?
Dobby
Not sure
10 Weeks
1 found helpful
We have two cats, one a kitten. The kitten is excessively scratching and we can't work out if it is lice or not. We believed it to be fleas and even bought flea spray but I recently found tiny black and white eggs where the kitten should be sleeping. I have tried to remove the bugs but they are fast and Dobby has a very long coat. We wanted some advise before spending money on a vet, thanks!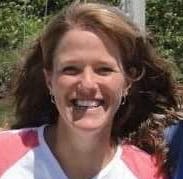 1611
Recommendations
Thank you for your question. Without examining Dobby, I can't comment on what the parasites might be, but if you finding eggs, that is very likely the cause of the scratching - the good news is that that should be easy to resolve. You will need to see a veterinarian to determine the type of bugs, and the appropriate medication to use to get rid of them - she is due for vaccinations and deworming, regardless, so you should be able to get all of that taken care of with one visit. I hope everything goes well!
Add a comment to Dobby's experience
Was this experience helpful?
Yoshi
American Shorthair
4 Years
1 found helpful
Has Symptoms
Cratching, itch and hair loss
Hi. My cat has lice. I'm sure because he had it before a few years ago. Is Catstar good for the treatment of lice. I know it is for fleas but maybe it will work because shampoos for lice also kills fleas. What do you think. I need recommendations.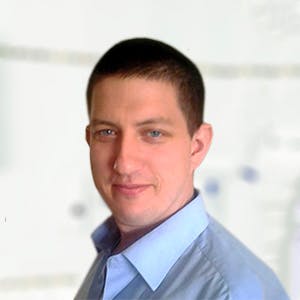 3320
Recommendations
Capstar (nitenpyram) is indicated for fleas only, however products containing selamectin (Revolution), imidacloprid (Advantage) and fipronil (Frontline) have all been used to treat lice on cats (and dogs); but I would first bathe Yoshi with a medicated shampoo for lice. You should make one of these products part of your monthly parasite prevention program; you should wash all bedding in the washing machine on a hot wash and spray items not suitable for a washing machine with a fipronil spray. Regards Dr Callum Turner DVM
Add a comment to Yoshi's experience
Was this experience helpful?
Carrot
American Wirehair
5 Months
1 found helpful
How to get rid off lice on one of my cats? She has been scratching herself a lot. I tried catching the lice one by one but they are very small and moved so fast. How do I help her and ensure my other cats are fine? I'm actually not sure it's lice but I could not be flea because me and my partner are fine and not itchy. The cats often sleep on our bed.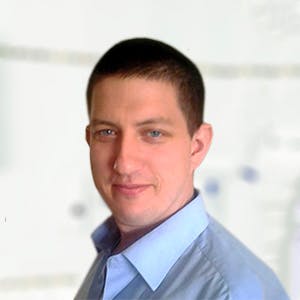 3320
Recommendations
There are various lice shampoos available from pet shops (PetSmart, PetCo) which will get rid of lice; it is also important to clean all bedding with a hot wash to kill any possible lice on bedding (both yours and your cat's bedding). I would recommend bathing all three of your cats together to ensure that everything is treated. Regards Dr Callum Turner DVM www.msdvetmanual.com/integumentary-system/lice/lice-in-dogs-and-cats
Add a comment to Carrot's experience
Was this experience helpful?