What is Muscle Contraction Disease?
Muscle contraction disease in cats is known to the veterinary world as "myoclonus", a neurological disease of the muscles, causing repetitive and rhythmic muscular contractions of one or more groups of muscles. Myoclonus is thought to be caused by abnormal pacemaker activity in the neurons due to infections such as coronavirus meningoencephalitis. Myoclonus can also be congenital, present at the time of birth, causing hypertonicity (spasms) at an early age. The prognosis for congenital myoclonus is rather poor and veterinary consultation is advised for felines suspected of having myoclonus.
Muscle contraction disease in cats is a condition that causes the muscles to contract suddenly without the animal intending to move said muscle. You may notice this involuntary movement in your cat's legs, abdomen, neck or head. The muscles may contract lengthwise or vertically on the cat's body. If the disease is affecting the jaw, you may notice what is called a "chewing gum fit" where the rhythmic movements of the jaw resemble that of a person chewing a stick of gum. Certain medications and infections can cause muscle contraction disease, whereas other felines are simply born with the condition.
Symptoms of Muscle Contraction Disease in Cats
Symptoms of muscle contraction disease in cats are very clear. Cat owners will be able to visibly see the disease causing the muscles of their feline's legs, abdomen, head, neck or jaw to contract. The muscle contractions of myoclonus are usually short-lived, lasting just a few seconds from the time they started. The involuntary, rhythmic contractions can cause the feline to become unsteady and she may stumble upon walking. It is not uncommon for muscle contraction disease to affect cats while they sleep, abruptly waking the feline.
Types
Nocturnal Myoclonus: Sleep induced involuntary muscle contractions.
Congenital Myoclonus: The cat is born with involuntary muscle contractions and the spasms occur for no known reason.
Active Myoclonus: Involuntary muscle contractions are triggered by a cat's movement or wanting to move.
Stimulus-sensitive myoclonus: Muscles contract due to light, noise, or touch.
Causes of Muscle Contraction Disease in Cats
There is no one cause of muscle contraction disease, but rather a group of conditions believed to cause this disease. Viral infections, such as distemper, and bacterial infections affecting the brain, like meningitis, are thought to be the most common causes of myoclonus. Metabolic abnormalities, intoxications, cofactor deficiency, and lesions of the central nervous system have been known to cause muscle contraction disease. Chemotherapy drugs, such as chlorambucil, used to treat leukemia are also believed to cause myoclonus in cats. Lastly, muscle contraction disease can also be congenital, a disease the feline was born with.
Diagnosis of Muscle Contraction Disease in Cats
Your veterinarian will need to go over any past illnesses, injuries and surgical procedures your cat has had over the course of her entire lifetime. Reviewing her medical history will also help to pinpoint any medications that have been used on your feline that could have caused the muscle contractions. A physical examination, a blood test, and urinalysis will likely be a part of your cat's diagnostic procedure, as these tests aid in pinpointing abnormalities. An MRI or CT scan is not uncommon in diagnosing muscle contraction disease cases, as the veterinarian will likely want to evaluate the brain. Your veterinarian may also want to evaluate the spinal fluid using a fine aspiration needle, also called a spinal tap. Infection of the spinal cord, such as meningitis, can be detected through evaluation of the spinal fluid.
Treatment of Muscle Contraction Disease in Cats
The treatment plan for a cat with myoclonus varies from one case to another, as this disease can be caused by underlying health problems or for idiopathic reasons. Antibiotics are commonly prescribed to patients with bacterial infections causing the feline to display involuntary contractions, whereas viral infections are treated with fluid therapy and other medications. Inflammatory medications may also be prescribed to those felines experiencing swelling on the brain or spinal column. The most appropriate form of treatment cannot officially be established without the examination of a licensed veterinarian.
Recovery of Muscle Contraction Disease in Cats
The prognosis for muscle contraction disease caused by an underlying infection or medication use is relatively good. The muscle contractions usually seize or become less frequent after a cat has received veterinary treatment. Felines born with the condition do not have the best long-term prognosis, as there is no definitive treatment or cure for the disease by itself. Your veterinarian may alter your cat's diet and perhaps suggest supplementation. He or she may also recommend keeping your cat's stress levels down to reduce the chance of active myoclonus from occurring.
Muscle Contraction Disease Questions and Advice from Veterinary Professionals
Mable
domestic short hair
7 Months
0 found helpful
Afternoon,
My little cat (7 months) are a very tiny piece of chocolate from a wrapper - smaller than your small finger nail. Hasn't been sick or had diaherrea but I have noticed a small twitch in her belly when she was lay on my earlier. No changes in bahvaiour and appetite is good. What should I do?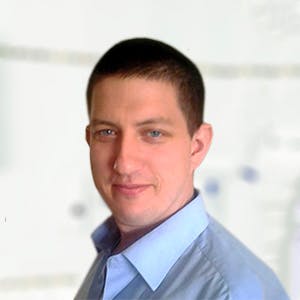 2691
Recommendations
A small quantity of chocolate may not cause an issue, but to be on the safe side you should give activated charcoal every eight to twelve hours for three days; if the twitch continues or you notice other symptoms list on the chocolate poisoning page, you should visit a Veterinarian immediately. Regards Dr Callum Turner DVM https://wagwalking.com/cat/condition/chocolate-poisoning https://wagwalking.com/cat/treatment/activated-charcoal
Add a comment to Mable's experience
Was this experience helpful?
Eudokia
American Shorthair
16 Years
0 found helpful
my cat suddenly loses her movement and can't walk and she lets herself on the floor. She looks somehow paralyzed. It is like the legs are in a contraction- but she is able after a couple of minutes to steady herself and get up.These attacks are not often, once a month, or maybe once every two months, but again, this is the rate I have observed, I don;t know times, if ever, that happened and I did not see, because I was not home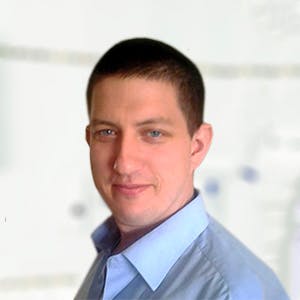 2691
Recommendations
Conditions like muscle contraction disease normally result in spasmodic contractions of muscles, however your description it sounds like the legs are just stiff and after a period of time she relaxes and continues with her day. Without examining Eudokia I cannot say the specific cause but spinal disorders, neurological disorders among other causes may lead to these types of symptoms; try to get an episode on video and visit your Veterinarian for a general examination. Regards Dr Callum Turner DVM
Add a comment to Eudokia's experience
Was this experience helpful?
Ophelia
domestic medium hair
4 Years
0 found helpful
Has Symptoms
Repetitive Chewing behaviour
My foster kitty has muscle contractions when she lies down to rest or sleep. If I am holding her when this happens it feels as though her muscles are tightening briefly similar to a shiver muscle contraction in humans. She also frequently rhythmically chews with her jaw when there is nothing in her mouth. She will chew for awhile. Pause. Start chewing again. Pause. The blood work said her globulins (sp?) were high but the vets aren't sure what it is. They suggested focal seizure but it appears to be triggered by movement of the mouth (yawning, starting to eat, rubbing up against something with her cheek). I want to know what it is so we can treat it but also so her new forever family will know what they are dealing with.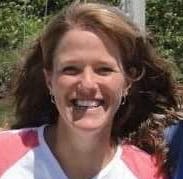 1220
Recommendations
If Ophelia is having focal seizures, she may have a brain abnormality that is causing those signs, or she may have mild epilepsy. Without an MRI, there really isn't any way to determine the cause, and if it is something that is not worsening, it may not be something that needs treatment. Since I cannot examine her, I can't say for sure, but this would be a good question to ask of your veterinarian, as they have examined her and can give you a better idea as to whether it needs treatment.
Add a comment to Ophelia's experience
Was this experience helpful?
Tank
unknow
3 Months
0 found helpful
My cat twitches as if hovering when laying down not sleeping. He also has a swollen tummy that is hard to the touch. Seems fine otherwise. I worked him. He s about 3 months old was left in a box b4 eyed were open and I bottle fed him and his brother. His brother is very thin and active. More than him.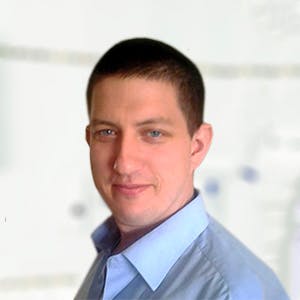 2691
Recommendations
The swollen tummy is most likely attributable to worms which should be treated with an effective anthelmintic like Drontal (praziquantel and pyrantel pamoate) for both kittens every three weeks until 16 weeks of age and then every three months (if using Drontal). The twitching may be caused by a variety of causes from brain developmental disorders, spinal issues, poisoning among other causes; keep an eye on Tank for the time being and visit a Veterinarian if the symptoms get worse or he is showing signs of pain. Regards Dr Callum Turner DVM
Add a comment to Tank's experience
Was this experience helpful?