What is Muscle Contraction Disease?
Muscle contraction disease in cats is known to the veterinary world as "myoclonus", a neurological disease of the muscles, causing repetitive and rhythmic muscular contractions of one or more groups of muscles. Myoclonus is thought to be caused by abnormal pacemaker activity in the neurons due to infections such as coronavirus meningoencephalitis. Myoclonus can also be congenital, present at the time of birth, causing hypertonicity (spasms) at an early age. The prognosis for congenital myoclonus is rather poor and veterinary consultation is advised for felines suspected of having myoclonus.
Muscle contraction disease in cats is a condition that causes the muscles to contract suddenly without the animal intending to move said muscle. You may notice this involuntary movement in your cat's legs, abdomen, neck or head. The muscles may contract lengthwise or vertically on the cat's body. If the disease is affecting the jaw, you may notice what is called a "chewing gum fit" where the rhythmic movements of the jaw resemble that of a person chewing a stick of gum. Certain medications and infections can cause muscle contraction disease, whereas other felines are simply born with the condition.
Symptoms of Muscle Contraction Disease in Cats
Symptoms of muscle contraction disease in cats are very clear. Cat owners will be able to visibly see the disease causing the muscles of their feline's legs, abdomen, head, neck or jaw to contract. The muscle contractions of myoclonus are usually short-lived, lasting just a few seconds from the time they started. The involuntary, rhythmic contractions can cause the feline to become unsteady and she may stumble upon walking. It is not uncommon for muscle contraction disease to affect cats while they sleep, abruptly waking the feline.
Types
Nocturnal Myoclonus: Sleep induced involuntary muscle contractions.
Congenital Myoclonus: The cat is born with involuntary muscle contractions and the spasms occur for no known reason.
Active Myoclonus: Involuntary muscle contractions are triggered by a cat's movement or wanting to move.
Stimulus-sensitive myoclonus: Muscles contract due to light, noise, or touch.
Causes of Muscle Contraction Disease in Cats
There is no one cause of muscle contraction disease, but rather a group of conditions believed to cause this disease. Viral infections, such as distemper, and bacterial infections affecting the brain, like meningitis, are thought to be the most common causes of myoclonus. Metabolic abnormalities, intoxications, cofactor deficiency, and lesions of the central nervous system have been known to cause muscle contraction disease. Chemotherapy drugs, such as chlorambucil, used to treat leukemia are also believed to cause myoclonus in cats. Lastly, muscle contraction disease can also be congenital, a disease the feline was born with.
Diagnosis of Muscle Contraction Disease in Cats
Your veterinarian will need to go over any past illnesses, injuries and surgical procedures your cat has had over the course of her entire lifetime. Reviewing her medical history will also help to pinpoint any medications that have been used on your feline that could have caused the muscle contractions. A physical examination, a blood test, and urinalysis will likely be a part of your cat's diagnostic procedure, as these tests aid in pinpointing abnormalities. An MRI or CT scan is not uncommon in diagnosing muscle contraction disease cases, as the veterinarian will likely want to evaluate the brain. Your veterinarian may also want to evaluate the spinal fluid using a fine aspiration needle, also called a spinal tap. Infection of the spinal cord, such as meningitis, can be detected through evaluation of the spinal fluid.
Treatment of Muscle Contraction Disease in Cats
The treatment plan for a cat with myoclonus varies from one case to another, as this disease can be caused by underlying health problems or for idiopathic reasons. Antibiotics are commonly prescribed to patients with bacterial infections causing the feline to display involuntary contractions, whereas viral infections are treated with fluid therapy and other medications. Inflammatory medications may also be prescribed to those felines experiencing swelling on the brain or spinal column. The most appropriate form of treatment cannot officially be established without the examination of a licensed veterinarian.
Recovery of Muscle Contraction Disease in Cats
The prognosis for muscle contraction disease caused by an underlying infection or medication use is relatively good. The muscle contractions usually seize or become less frequent after a cat has received veterinary treatment. Felines born with the condition do not have the best long-term prognosis, as there is no definitive treatment or cure for the disease by itself. Your veterinarian may alter your cat's diet and perhaps suggest supplementation. He or she may also recommend keeping your cat's stress levels down to reduce the chance of active myoclonus from occurring.
Muscle Contraction Disease Questions and Advice from Veterinary Professionals
Castor
Unknown
5 Years
0 found helpful
We have a 5 year old asthmatic cat who has just recently been having constant twitching within one of his front paws. It's similar movement to what you would see in a cat that's in a dream state. The movements are constant, only stopping when he puts weight on that paw. He is otherwise perfectly normal. It doesn't seem to be bothering him, and we ran blood work and the vet found no abnormalities that it would be linked to.
Add a comment to Castor's experience
Was this experience helpful?
leo
Street cat
1 Year
0 found helpful
my 1 year old cat fell down from 1st floor on his back but he seemed fine later.After few day my cat started having this symptoms of muscle spasm all over the body.Now cat cant walk,sit and whenever we try to make him stand his body and limbs get erected and he cries in pain,his body is whole time erected and its been 3 months he is been suffering from this.he cries while urinating and he cant eat on his own and we feed him only liquid food because he cant eat swallow solid food.whenever we try to touch him or pick him up his whole body contract,retraction of the lips and eyeballs, Sometimes the tail sticks straight out; muscle spasms occur when the cat is stimulated.
Can we say animal cruelty for allowing your pet to be in pain
Why would you let your cat suffer three months without being checked out by a veterinarian. Really? You must not be a cat person to let that go. How would you feel if that were you and your caregiver didn't car?
Please tAke your Cat to a vet! Your cat has spinal cord issues!!
Add a comment to leo's experience
Was this experience helpful?
Seongin
Puspin
5 Years
0 found helpful
Whenever my cat rest or sleep, his body twitches. Tonight I tried to put my hand hand under his belly. It's like his muscles contracted for a brief moment like on us humans when we feel cold. However, It wasn't a cold night yet he still experienced body spasm.

He has a kidney disease and is due for a blood test tomorrow.Can this be a possible reason for his spasm?
Add a comment to Seongin's experience
Was this experience helpful?
Sasha
Uknown - Rescued when baby
16 Years
1 found helpful
I'm getting worried about my cat. She's 16 and the vet told me 6 months ago that she has the beginnings of hearing loss and the beginnings of glaucoma. She also has IBS so I had to change her food. The prescription food he gave her she wouldn't eat. Quite literally she didn't eat a bit of food for at least a week. I panicked and started looking elsewhere. Royal Canin has digestive sensitive and I started giving that to her. And all the throwing up completely stopped, she's even gained weight.

She has fleas. They showed up a couple weeks ago. I tried the vacuuming, and the like. I'm scared to give her those chemicals like Advantage since she's old and already has things wrong with her.

Since then she's started involuntarily kicking both her back legs when she walks, and sometimes she trips and goes to the floor because of it. She's having trouble sitting still. If she sits on me, one of her legs kicks at least every couple minutes.

Today I decided to try a natural anti flea solution from petsmart (it basically has lemon and peppermint but things like glycerin and water, nothing that should cause a negative effect).

That and she's now meowing very very loudly at about 6 am. Then she does it a bit later again. She hates it when I leave (very dependent on me) so I figured with her hearing and eyesight going that's just part of it. It started about the same time as her legs kicking.

I'm worried about her and love her dearly. Does she need antibiotics? Is there anything else I can do? I can't afford a vet right now unless it's an emergency because I lost my job three weeks ago.

It's not noises, happening during sleep (that I've noticed anyway), or light, noise, or touch like in the symptoms. If I pat her leg, she stops moving but eventually finds it annoying for me to do that and pulls away.

Help please!
Hi first of all I'm sorry that your cat Sasha is ill and that you lost your job. Try applying for Care Credit you can make payments interest-free for 6 months and a year possibly and all you need to do is just put the salary that you were making before you lost your job since the month is not even over. Then see if you can try to find some temporary pet sitting jobs you know like checking on dogs letting them out taking them for short walks scooping a litter box and feeding cats or dogs. That way you won't have to be away from Sasha for long. She could have kitty dementia my cat that had kidney disease that was almost twenty used to do that in the middle of the night I started leaving a light on and she was fine even if she can't see that good she can tell there's a light and that someone's home leave the TV on very Softly. She may need some fluids or supplements or it could be something more serious it's really hard to say unless you can get her to a vet sometimes there are vets that give discounts and have payment plans but I would try to apply for the CareCredit if you have decent credit. I was out of work when I applied for it only working temporary pet sitting jobs but my credit was so good that they approved me so just try it can't hurt and most vets do Take Care Credit. I hope things are better with Sasha I know this is a little older post.
I hope your Sasha is doing well. My comment is in regards to anyone, "Who cannot afford a vet right now." I am of the opinion that our pets should be covered by "human health insurance"...the same as if we were adding a dependent, but I don't expect that to happen soon. There is always the pet insurance that is available at our vets office. One could take out a short-term loan, but you have to meet minimum credit scores and the interest is usually high. We could borrow from a family member or friend, but the money must be paid back as quickly as possible. We could sell a car or anything else of value. Lastly, I have in the trunk of my car, a three foot by three foot sign that I've drawn on, in big letters,
"The Truth - My Cat is Sick and I can't afford to take Him to the Vet. I need Your Help, Please. Everything goes towards the Cat."
Then I get the sign and stand at the nearest freeway off-ramp, proudly holding it above my head.

We assumed the responsibility to care for our little furballs and no cat of mine will endure any more illness or pain or suffering if I can help it.

I've pawned more firearms and jewelry than I care to admit, as well. The pawnbroker loves me. My older brother gets mad as hell, when he hears that I spent a couple of thousand dollars at a time for an emergency involving one of my cats. I don't give a rat's behind what he thinks, my job is to come through for my babies...that's it.
I almost forgot, is it that she caught something from the fleas? Is it that she's missing some vitamin in her food? Something that means she just needs supplements?
Add a comment to Sasha's experience
Was this experience helpful?
Oppie
Sphynx
4 Years
0 found helpful
My sphynx is 4 years old and beginning of May 2019 he started having these episodes of muscle contractions where he starts to lose balance then lowers himself to the floor in a stiff motion his paws get contracted, sometimes he paddles his front paws , minutes later it passes and he sits for a while and then back to normal, I have taken him to the vet I even recorded a video, blood work was done, full cardiac workup, the last thing I did was MRI of the brain, and everything was negative. I'm scared to have spinal tap for there are severe side effects. If anyone can recommend where i can share a video would appreciate any answers
Did you ever find out what was wrong? My cat is experiencing these episodes too where his arms and legs contract like he's having a full body cramp. It'll last a couple minutes and then as it passes, he tries to get up, has wobbly back legs and then goes back to normal like nothing happened.
HI sorry to hear that. When I saw the vet they the first thing they told me is to do a cardia panel as the back legs stiffening could be related to heart conditions. Did you take your baby to the vet ?
I have a ten year old Lynx. She is doing something similar to what you have described. All of sudden she stiffens her back leg and starts stumbling around looking frightened. I wish someone had replied to your question :(
Add a comment to Oppie's experience
Was this experience helpful?
Bunny Sunshine
Maine Coon
15 Years
0 found helpful
Has Symptoms
Strange jaw movements after eating
My 15 yr old pussycat( who isn't very healthy) has recently started having very Weird & Painful- was reading about congenital Myotonia 7 this looking problems with his jaw after eating... our vet said his muscles are all weakening..yes, we know he doesn't walk well at all. We were told to give him Meloxidyl...Which has terrible side effects & is very dangerous for cats...so we are discontinuing it...Help!!! What can we give him???
I was reading about Congenital Myotonia...This sounded like what he has. I also read that maybe he has a lack of potassium...I'm so confused & I LOVE my Bunny Boy sooo much. Searching for any help...Thank You,
Lisa
Add a comment to Bunny Sunshine's experience
Was this experience helpful?
Oliver
Long hair domestic
8 Years
0 found helpful
My cat is 8yrs old and has hyperthyroidism. He bagan having these muscle cramps. His legs will draw up and seem to get stuck. He falls over when this happens as he tries to walk. This happen to his front and back legs. Usually one leg at a time. I've only seem his front legs cramp once together. Sometimes i can rub them out and he is back to normal. These cramps seem to last a few mins. It makes me sad to see this tho.
Add a comment to Oliver's experience
Was this experience helpful?
Whiskers
Cat
4 Years
0 found helpful
My cat went into surgery to have mammary tumors removed. About a month after the surgery she started having muscle spasm in her abdominal area. Vet says maybe nerve damage from the surgery. Anyone have any advise or experience with this?
Add a comment to Whiskers's experience
Was this experience helpful?
Fluffy
Cat
13 Years
0 found helpful
I have a 13 year old female feline. I took her to the vet and they noted her from k-nine was missing, blood work came back looking great and she was over all healthy. I took her in because I feared she had seizures, he ruled those out and gave seizure medicine to try if I wanted and an antibiotic for her. I have noticed the only time she has any issues is when she is cleaning herself. Her muscles almost seize up for 5-10 seconds and she is fine. Tonight it took a few seconds for her back leg to unlock. But she is not dazed out, no drooling or confusion. She is an indoor/outdoor cat, not exposed to anything new, no other cats around, one dog who's been in home for around 3 years. The only time it happens is when she is bathing herself, across the back side.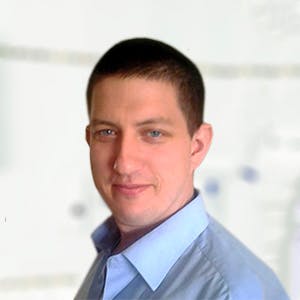 3320
Recommendations
Generally I don't like the use of daily seizure medication unless and animal has a history of regular seizures; the symptoms you're describing may be just from old age and muscles being stiff or spasming when stretched. I would keep an eye on Fluffy and follow up with your Veterinarian if there is no improvement. Regards Dr Callum Turner DVM
Add a comment to Fluffy's experience
Was this experience helpful?
Missy
TORTOISE shell
6 Years
0 found helpful
My cats back moves when you rub it like the muscles move in like a wave affect from her head to her tail it doesn't seem to bother her and when you pet her he shoulders will twitch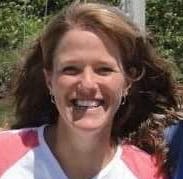 Dr. Michele King, DVM
Dr. Michele King DVM
1611
Recommendations
Cats have many nerve endings in their skin, and that may be normal for Missy. If it is something that you have noticed is a new behavior, it would be a good idea to have her examined by a veterinarian, but otherwise it may be quite normal.
Add a comment to Missy's experience
Was this experience helpful?
Miss Kitty
Ragdoll
19 Years
0 found helpful
Has Symptoms
Severe muscle Contractions
My cat started displaying severe muscle contractions two years ago. Sometimes she falls over or off furniture while sleeping, sometimes it occurs when she is walking. It's as if she suddenly seizes up, contorts, and falls over. I always begin to pet her, gently, massaging her from head to tail, which seems to help her recover more quickly, and calms her. She is now 19 years old. Is this something she will have to live with, and is she suffering?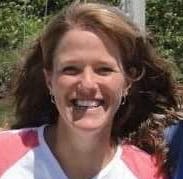 Dr. Michele King, DVM
Dr. Michele King DVM
1611
Recommendations
If these contractions have been going on for two years, it seems that it is not going to get better, and she seems to be living with the condition. Without seeing her, I'm not sure if she is suffering, but if she is eating and drinking and otherwise seems to be acting quite normally, she may be fine with this problem. If you aren't sure, it would be a good idea to have her seen by a veterinarian, and video the episodes for them so they can see her when she does it.
Add a comment to Miss Kitty's experience
Was this experience helpful?
Tyson
Domestic shorthair
11 Months
0 found helpful
Tyson is an 11 month old DSH who up until 4 weeks ago was a perfectly healthy very active kitten. He took a fall off his cat tree 4 weeks ago and since he has been having severe, what looks like, muscle contractions that even throw him backwards sometimes. Our regular vet took xrays and sees nothing obvious that is wrong there. He prescribed Metacam for 3 days. There was a little improvement for a few days but he relapsed and seemed to get worse. More Metacam was prescribed and there was really no improvement this time. We opted to try some accupuncture and there was a small response after the first treatment but he just had a second treatment and there doesn't seem to be any changes. She did also put Tyson on a Homeopathic Remedy mix. Could this be myoclonus and is there any suggestion on what the next step should be. Tyson is a part of the family and we want to do whatever we can to make him comfortable and happy. Any advice is greatly appreciated. Thank you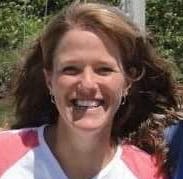 Dr. Michele King, DVM
Dr. Michele King DVM
1611
Recommendations
It might be a good idea to have a referral to an internal medicine specialist, since standard care doesn't seem to be improving Tyson, and he doesn't seem to be improving. They may be able to determine more what is going on, and recommend any therapy that he may need if this is the result of a trauma.
Add a comment to Tyson's experience
Was this experience helpful?
Ophelia
domestic medium hair
4 Years
0 found helpful
Has Symptoms
Repetitive Chewing behaviour
My foster kitty has muscle contractions when she lies down to rest or sleep. If I am holding her when this happens it feels as though her muscles are tightening briefly similar to a shiver muscle contraction in humans. She also frequently rhythmically chews with her jaw when there is nothing in her mouth. She will chew for awhile. Pause. Start chewing again. Pause. The blood work said her globulins (sp?) were high but the vets aren't sure what it is. They suggested focal seizure but it appears to be triggered by movement of the mouth (yawning, starting to eat, rubbing up against something with her cheek). I want to know what it is so we can treat it but also so her new forever family will know what they are dealing with.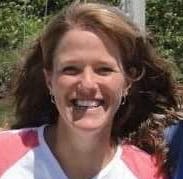 Dr. Michele King, DVM
Dr. Michele King DVM
1611
Recommendations
If Ophelia is having focal seizures, she may have a brain abnormality that is causing those signs, or she may have mild epilepsy. Without an MRI, there really isn't any way to determine the cause, and if it is something that is not worsening, it may not be something that needs treatment. Since I cannot examine her, I can't say for sure, but this would be a good question to ask of your veterinarian, as they have examined her and can give you a better idea as to whether it needs treatment.
My cat has leg spasms a lot, since she was born. Now she is having bad ones along her spine, she is screaming in pain when it happens. It comes and goes. I'm freaking out
Add a comment to Ophelia's experience
Was this experience helpful?
Eudokia
American Shorthair
16 Years
0 found helpful
my cat suddenly loses her movement and can't walk and she lets herself on the floor. She looks somehow paralyzed. It is like the legs are in a contraction- but she is able after a couple of minutes to steady herself and get up.These attacks are not often, once a month, or maybe once every two months, but again, this is the rate I have observed, I don;t know times, if ever, that happened and I did not see, because I was not home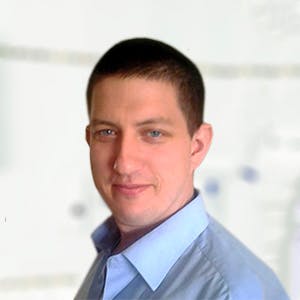 3320
Recommendations
Conditions like muscle contraction disease normally result in spasmodic contractions of muscles, however your description it sounds like the legs are just stiff and after a period of time she relaxes and continues with her day. Without examining Eudokia I cannot say the specific cause but spinal disorders, neurological disorders among other causes may lead to these types of symptoms; try to get an episode on video and visit your Veterinarian for a general examination. Regards Dr Callum Turner DVM
Add a comment to Eudokia's experience
Was this experience helpful?
Mable
domestic short hair
7 Months
0 found helpful
Afternoon,
My little cat (7 months) are a very tiny piece of chocolate from a wrapper - smaller than your small finger nail. Hasn't been sick or had diaherrea but I have noticed a small twitch in her belly when she was lay on my earlier. No changes in bahvaiour and appetite is good. What should I do?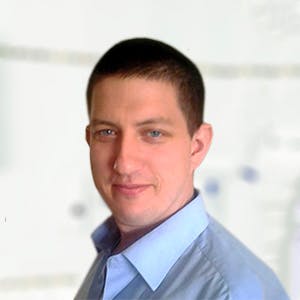 3320
Recommendations
A small quantity of chocolate may not cause an issue, but to be on the safe side you should give activated charcoal every eight to twelve hours for three days; if the twitch continues or you notice other symptoms list on the chocolate poisoning page, you should visit a Veterinarian immediately. Regards Dr Callum Turner DVM https://wagwalking.com/cat/condition/chocolate-poisoning https://wagwalking.com/cat/treatment/activated-charcoal
Add a comment to Mable's experience
Was this experience helpful?
Tank
unknow
3 Months
0 found helpful
My cat twitches as if hovering when laying down not sleeping. He also has a swollen tummy that is hard to the touch. Seems fine otherwise. I worked him. He s about 3 months old was left in a box b4 eyed were open and I bottle fed him and his brother. His brother is very thin and active. More than him.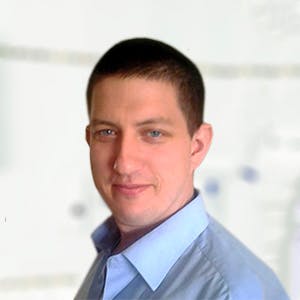 3320
Recommendations
The swollen tummy is most likely attributable to worms which should be treated with an effective anthelmintic like Drontal (praziquantel and pyrantel pamoate) for both kittens every three weeks until 16 weeks of age and then every three months (if using Drontal). The twitching may be caused by a variety of causes from brain developmental disorders, spinal issues, poisoning among other causes; keep an eye on Tank for the time being and visit a Veterinarian if the symptoms get worse or he is showing signs of pain. Regards Dr Callum Turner DVM
Hello,
My cat is only just over a year old and was born from a stray litter. When first adopting him he only indicated a small heart murmur when he had his full check up which he has no grown out of as observed by the vet. In the last 6 months I have been aware of these described symptoms of rhythmic contraction when he is going into a resting state or sleep. At first I thought I was imagining it or it was hiccups or a similar discomfort. I am now very aware of them being far more the described rhythmic contractions. Could it be nocturnal Myoclonus?
My cat has had muscle spasm since she was born. Now she is having bad ones along her spine, she is screaming when they happen. Only last a few seconds. I'm freaking out
Add a comment to Tank's experience
Was this experience helpful?