What is Litter Allergy?
Any cat at any age can develop litter allergies, but kittens and senior cats are more susceptible. Cats that suffer from other allergies are also more prone to developing litter allergies. Read your cat's litter packaging carefully and avoid those with fragrances or other possible allergens. Also, speak with your veterinarian about which cat litter would be best for your cat. You may also consider an alternative to traditional cat litter such as sand or fresh pellets.
Cats can develop all sorts of allergies and many times owners are left wondering what is causing the problem. There are a lot of irritants that are overlooked because they are in products that are used every day for cats, this includes cat litter. This is especially the case with the scented litters and the clumping litters. Your veterinarian can run a diagnostic test panel on common cat allergens. You can also switch your cat's litter and monitor your cat to see if the symptoms persist.
Symptoms of Litter Allergy in Cats
Litter allergies will be a constant nuisance to your cat, especially since they are exposed to the allergens in the litter several times a day. Your cat may even begin avoiding the litter box completely and toileting in other areas of your home. If you notice your cat acting strangely or sickly, contact your veterinarian for an appointment and discuss different possible allergens that your cat could be exposed to.
Sneezing
Watery and/or itchy eyes
Runny nose
Itchy skin with severe scratching
Facial swelling
Acne
Avoidance of the litter box
Toileting in places away from litter box
Coughing
Causes of Litter Allergy in Cats
The exact cause of litter allergies in cats will vary depending on the cat that is affected. Just like people, cats can develop allergies to certain things such as fragrances or dust. Cat litter that is especially dusty or has a lot of fragrance will cause cats with litter allergies more problems than fragrance-free and minimal dust litters.
Cat litter may contain chemicals, bentonite, silica dust, clay and/or fragrances that can cause your cat to exhibit allergies and begin avoiding the litter box. Cats that have already been diagnosed with other allergies will be more prone to developing a litter allergy. Senior cats and kittens will also be more prone since their immune systems are not as strong.
Diagnosis of Litter Allergy in Cats
When you bring your cat to their veterinary appointment also bring a sample of their cat litter and the name of the litter. A list of the ingredients would also be helpful. Your veterinarian will take a detailed medical history and will probably examine the litter ingredients to see if there might be a common allergen present.
Your veterinarian will perform a full physical examination. They will take blood samples, hair and skin samples. There are blood tests and intradermal tests that will detect common allergens that your cat is allergic to.
It will also probably be recommended that you perform some elimination traits to verify if it is your cat's litter that is the problem. Check labels carefully and avoid all litter that contains silica dust and/or fragrances. Once you remove the litter you have been using and replace it with a different litter, closely monitor your cat's behavior and note if there is a decrease in the symptoms. Remember, it can take up to two weeks for the allergens to work their way out of your cat's system. Therefore, be patient when trying new litter.
Treatment of Litter Allergy in Cats
Your veterinarian may prescribe an antihistamine or cortisone to help alleviate the symptoms that your cat is experiencing. Allergy shots are also available if the litter allergy is severe. Immunotherapy may also be an option for cats that suffer from severe allergies.
Once it has been determined that your cat is suffering from litter allergies, your veterinarian may recommend certain litters that do not contain the offending allergens. You may consider switching the type of litter box you are using since ceramic or metal litter boxes will accumulate less dust than the popular plastic litter boxes. Also, avoid dyes, fragrances, and chemically treated litter.
Recovery of Litter Allergy in Cats
Once you have found the cause of your cat's illness, research cat litters that are available, be sure to avoid chemicals, fragrances and dyes. Also, check out the low dust options for cat litter. In cases where your cat is severely allergic to litter, there are alternatives to traditional cat litter. These include fresh pellets, wheat husks, dried corn, sand and shredded newspaper.
Litter Allergy Questions and Advice from Veterinary Professionals
Dilly
Mix
11 Months
0 found helpful
I adopted a sheltered cat. 8months old. Within 12days (After initial vet appointment) he developed ear infections and severe itching. Hair loss at site and minor bleeding. I gave him ear drops from the vet for over a week. Fast forward Month 2, after a few vet appointments, he has hair loss on both ears. No infection. No fungus, no ticks, fleas, or mites. Itching continues. Food and litter has been switched to vet brands just in case of allergy, now he is itching again not as extreme but hair loss on both ears is increasing. He was in a cone between vet visits and loss minor hair with cone on. He was given steroid shots for itching however within 3days he was itching again.

I've sunk a lot of money into this little guy. Just want him to be healthy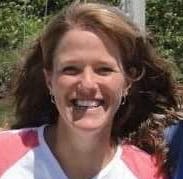 502
Recommendations
Thank you for your email. Without examining Dilly, I'm not sure that I can offer much insight into what might be going on with him, but it may be worth treating him for Demodex, if that hasn't already been considered. If he has been treated for Demodex, it may be worth seeing a dermatology specialist, as his signs don't seem to be normal allergies. I hope that you are able to figure out what is going on with him, and make him healthy.
Add a comment to Dilly's experience
Was this experience helpful?
Ms Pearl
dwelf
1 Year
0 found helpful
my naked cat has a (one) leaky eye. I am cleaning eye with tears in morning. and applying 3 times daily terramycin. Could she have some sort of allergy and can I give her baby benidryl. if no how long can I apply the terramycin.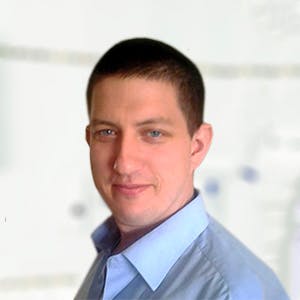 2001
Recommendations
You can apply Terramycin (oxytetracycline) ointment three four times per day for ten days (or as directed on packaging) to see if there is any improvement, if there is no improvement you should visit your Veterinarian for an examination. Cetirizine at 5mg per day is better in cats than Benadryl, so it is worth trying if the eye drops are not successful but you should discuss with your Veterinarian. Regards Dr Callum Turner DVM http://csu-cvmbs.colostate.edu/vth/Documents/pharmacy-oxytetracycline-ophthalmic.pdf
Add a comment to Ms Pearl's experience
Was this experience helpful?
Shere Khan
Bengal
9 Years
0 found helpful
Shere Khan initially presented with a significant bald patch on his haunch. When I found it, there were no open sores, but he was biting and scratching, and moved to his feet. He developed skin infections, which were treated by a vet by antibiotics.

Then he started losing a significant amount of fur, and developed a bald patch on his neck. The vet prescribed an initial dose of Prednisone, two 5mg tablets per day. This worked almost immediately. Once I reduced to one 5mg tablet per day, per instructions, the fur loss started again. He's also developed a sneeze over the last couple of days, and watery eyes but no nasal discharge or colored discharge from eyes.

I changed his litter after the first vet visit, since his old litter was not clumping well (which wasn't a problem, so I suspected a change in litter formula) and I didn't want to risk development of another infection. His new litter has a serious fragrance to it.

Could these be indicative of an allergic reaction to the perfume in the litter? I'm at my wit's end, and not sure if I should take him back to the vet for the sneezing.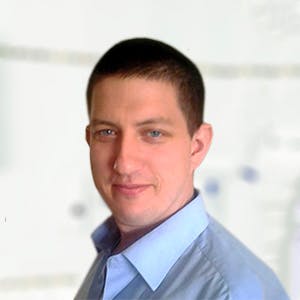 2001
Recommendations
It is possible that the new litter is causing some irritation if it is fragranced, if you are suspecting that the kitty litter is an issue you should replace the litter with shredded paper for a few weeks or with pellets made from recycled paper which shouldn't cause an allergic reaction. Sneezing and watery eyes may also be just due to a litter upper respiratory tract infection, if there is no improvement you should return to your Veterinarian for an examination. Regards Dr Callum Turner DVM
Add a comment to Shere Khan's experience
Was this experience helpful?
Poopey
domestic short hair
6 Years
0 found helpful
My cat has been having sneeze attacks last few months and now has mucus coming out when he sneezing and can hear him trouble breathing when he's sleeping like his chest is congested it started when I switched his paper litter to clay litter I switched back to his paper litter a month and a half ago but he is not getting better I've tried immune booster treats but he won't eat them is it a respiratory ? But he's not around a
Other animals and doesn't go outside so Idk how he would catch it. Is there a medication over the counter I could try before I bring him in?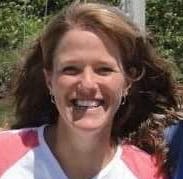 502
Recommendations
Thank you for your email. Since he seems to not be getting better with the things that you have tried, it would be best to have him examined by your veterinarian, determine if he has allergies, or an infection, or a nasal polyp, and get him treatment so that he is more comfortable. I hope that he does well.
Add a comment to Poopey's experience
Was this experience helpful?
Taz
Russian Blue
6 Years
0 found helpful
Can't seem to find our cat's problem. He goes through this sporadically. He scratches and grooms himself to the point that he has bald spots. He has a rash all over himself small bumps. We have done everything we can think of, use Blue Basics grain-free turkey food, use stainless steel bowls and clean them often,don't use any fragrances in the house or laundry, dust and vacuum regularly, use an air cleaner and humidifier, he is completely indoors, no other pets.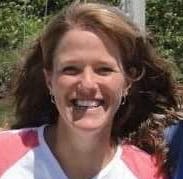 502
Recommendations
Thank you for your email. I'm sorry that Taz is having these problems. It is possible for animals (and people) to have environmental allergies to things in their outside environment even if they don't go outside, as allergens are often airborne, and you can't keep the outside air from getting inside. Cats can also be allergic to fleas, and may have contact with the occasional flea even if you don't see fleas on him all the time. If he isn't on flea prevention every month, that would be a good idea, and having him examined by his veterinarian might be able to help narrow down whether this is an allergic problem, or if there is something else wrong with his skin, as there are also parasites and skin diseases that can cause these signs. If you and your veterinarian decide that allergies are likely, you can discuss flea control, and anti-histamine therapy, if it is appropriate, to give him some relief. I hope that everything goes well for him!
Add a comment to Taz's experience
Was this experience helpful?
Whiskey
Calico
1 Year
0 found helpful
my cat is not an outside cat however he does love to chill on the patio it is a balcony so there is no contact with other cats in October he got a upper respiratory infection I gave him all of his medicine he recovered lately he has been sneezing off and on. I've noticed that he seems to do it when he comes out of the litter box or when I am smoking a cigarette outside. However I can't decide if it is coincidental that he sneezes at that time or if it is related.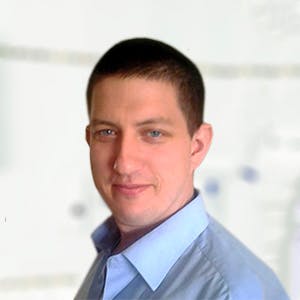 2001
Recommendations
It is difficult to say what the cause may be for the sneezing since litter dust, cigarette smoke and environmental allergens may all cause irritation leading to sneezing. You should try to change the litter to an unfragranced high quality brand and not have him outside when you are smoking, if he still sneezes after being outside then there may be an environmental allergen; if he stops sneezing, then it was the litter or the smoking. Regards Dr Callum Turner DVM
Add a comment to Whiskey's experience
Was this experience helpful?
Callie
Calico
Dont no say round 3
0 found helpful
My cat was a outdoor an indoor cat since ive moved i keep her inside most of the time i changed cat litter an now she scratches all the time an pulls at her hair i no she dont have fleas so is it the litter i use to use cheap litter that was more like sand now i use litter that has clumping an fragarence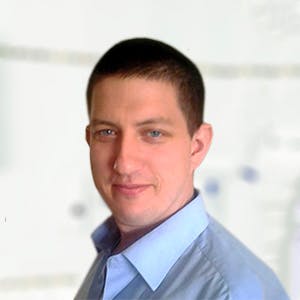 2001
Recommendations
It is most likely attributable to the change in litter, non-clumping cat litter is best generally and fragrance may cause some irritation to the skin leading to scratching; I would go back to the cheaper litter and give Callie a bath to see if this helps to improve the itching. Give it a week or so after changing the litter, if she is still itching it may be due to something new in your home or a change of food or treat. Regards Dr Callum Turner DVM
Add a comment to Callie's experience
Was this experience helpful?
Hunter
Domestic shorthair
12 Weeks
0 found helpful
My kitten of 12 weeks has been sneezing a lot, it has just started happening. I just adopted him 4 days ago. He is playing, drinking water, sleeping, eating and using the bathroom just fine. I took him to the vet earlier today and she said everything looks fine, but later tonight he starting sneezing more.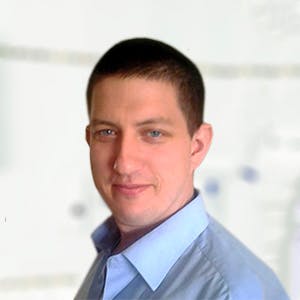 2001
Recommendations
It is possible that your kitten is allergic to something in your home which may be due to the litter or something else; a new environment can cause some respiratory symptoms in animals when they are initially introduced there but should clear up on their own. Try changing things like litter and other things to see if this makes an improvement. Regards Dr Callum Turner DVM
Add a comment to Hunter's experience
Was this experience helpful?
Mork
domestic short hair
6 Months
0 found helpful
Has Symptoms
White discharge from eyes
My 6 month old kitten has had ringworm for a month. He also had been diagnosed with pneumonia and was treated with antibiotics. He was doing well until two days ago I noticed him coughing a bit and gagging when eating. And he sounds stuffed up, has white eye discharge and under his eyes is a bit puffy. I recently changed his cat litter, it has a fragrance so I am thinking that could be it. Should I switch back to the old litter? His symptoms are worrying me.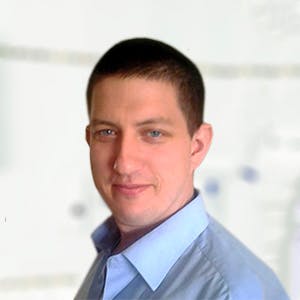 2001
Recommendations
If the symptoms correlate with the change in litter, I would change the litter back to the old type and to give Mork a thorough bath to remove any residue of the new fragrant litter. If there is no improvement over a few days you should visit your Veterinarian to look at other possible causes including infections, other allergies etc… Regards Dr Callum Turner DVM
Add a comment to Mork's experience
Was this experience helpful?
Carbon
Bengal
4-5 years
1 found helpful
Hello my cat, Carbon is 4 years old and she recently has been developing bald patches in the neck area(so far 2) they are not big but are definitely noticeable. We recently switched her little and she uses it fine but could that be where the source of the problem is? She also grooms quite frequently lately. And has been scratching her left ear often now she has little bumps in the area. Could this be a litter allergy or mites?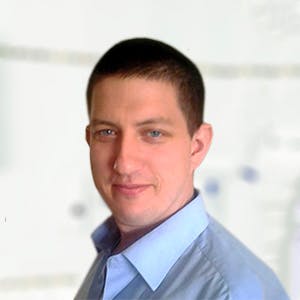 2001
Recommendations
It is highly suggestive of litter allergies if the symptoms presented after switching litter; you can try switching back to the old litter and bathing Carbon to see if there is any improvement in the scratching. If there is no improvement, other possible causes may include infections, allergies, parasites, bites among other causes; you should visit your Veterinarian for an examination if there is no improvement. Regards Dr Callum Turner DVM
Add a comment to Carbon's experience
Was this experience helpful?
Puff
Unknown
8 Years
0 found helpful
Two months ago I notice that my 8 year old indoor cat had some very small scabs on her neck...I gave her Zyrtec 5mg for over a month and it has done nothing to help. She does not have fleas, mites etc...I have now switched her to a Duck-Sweet potato food in the event that she has a food allergy. I did bathe her with the first episode of these scabs...now her entire belly is bare, her hind quarters as well, and she has the scabs from her neck to her back side and belly. If the Zyrtec did not help...and the food allergy takes up to three months to determine...what can I give this poor cat to stop the itching and over grooming? Could she have a litter allergy?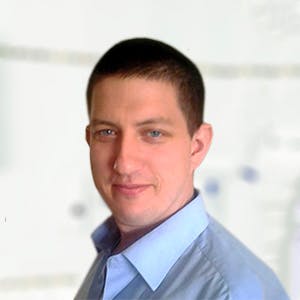 2001
Recommendations
It may be that she has an allergy to cat litter, a detergent you use for your laundry, other cleaning products among almost anything else. Given the severity of the scabs and hair loss, you should visit your Veterinarian for an examination and to check for any mites which may be present on the skin; also allergy testing may be useful to identify an allergen. Regards Dr Callum Turner DVM
Add a comment to Puff's experience
Was this experience helpful?
Leia
Maine Coon mix
6 Years
0 found helpful
Our female cat who is around six years old started getting little marks on her skin which we chalked up to being marks from our other cat when they rough house, but now she has them all over her neck and tail area. I've check for fleas and brushed her coat really well and haven't found anything, she has upper respiratory problems and has feline hpv that's currently in remission, we changed the kitty litter over a month ago but I'm not sure what the cause is.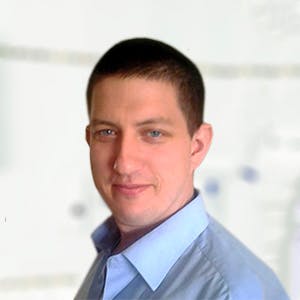 2001
Recommendations
It is important to have your cats treated regularly for fleas, ticks and worms even if they are indoor cats; keeping to a schedule is important for general prevention. It is possible that Leia is having an allergy to the new litter, especially if the symptoms coincide with the change; I would recommend changing back for a few weeks to see how she goes and bathe the affected areas with dilute chlorhexidine or another antiseptic daily. Regards Dr Callum Turner DVM
Add a comment to Leia's experience
Was this experience helpful?
Charlie Bear
Domestic shorthair
8 Weeks
0 found helpful
I am fostering an eight week old kitten. I have had him for over a week now and recently changed the brand of litter I was using. I noticed that after I changed the litter he started to sneeze quite a bit. Before I freak out and take him to the clinic, I was wondering if it could very well just be the fact that this litter could be more dusty or the fact that this new litter has a perfume to it..the only reason I am more hesitant to say he is sick is because he is eating, drinking, and pottying just fine?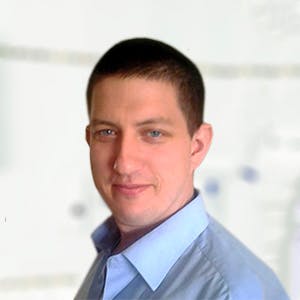 2001
Recommendations
If you suspect that the litter is the culprit, change back to the old litter for a week or so and see if the symptoms disappear. Dusty litter may cause respiratory symptoms and if the symptoms appeared after the change then this too is indicative of this being the problem. Keep an eye on Charlie Bear, but if there are other symptoms present you should think about visiting your Veterinarian. Regards Dr Callum Turner DVM
Add a comment to Charlie Bear's experience
Was this experience helpful?
Indigo
American Shorthair
11 Years
1 found helpful
My cat's been sneezing on and off for a few weeks. Like every few hours she'll sneeze two or three times. Sometimes she'll go for a couple days without. I switched her litter to a different brand, the last one before my current brand seemed to be when she went without sneezing the longest. But I want to be sure it's not something serious. She has feline herpes so I wonder if it might be part of a flare up? I do notice that the sneezing coincides with my visits to a friend with 6 indoor/outdoor cats, one of which had a cold. Can people carry illnesses that affect pets but not themselves? I also wonder if it's a change in environment, my room is kind of dusty and lately we've had the windows to the house open, so I don't know if either of those would trigger allergies?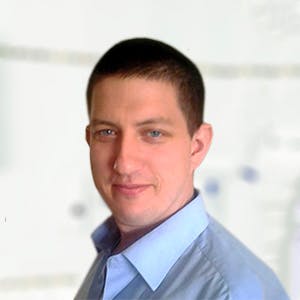 2001
Recommendations
All of the possible cause you have listed are possible culprits; humans can carry infections on clothing, hands and in some cases in our respiratory tract without being infected ourselves. The amount of time a pathogen can live outside of a host varies between each pathogen (no set rules). The kitty litter is an easy one to check, just switch back to the old brand for a few weeks and see if there is any improvement; also monitor Indigo's sneezing and visit your friend during a period of no sneezing, if she will sneeze on your return, you know the cause is from your friend which most likely though is an allergen. It is all trial and error really, if it get really bad visit your Veterinarian. Regards Dr Callum Turner DVM
Add a comment to Indigo's experience
Was this experience helpful?
Frosty
British Shorthair
7
0 found helpful
Cat is starting to pee on a chair. Try's to avoid cat litter box. Could she be allergic to the cat litter? She recently had a urinary tract infection and was on anti-biotics. It seems that the symptoms are coming back where she doesn't want to pee in litter box. I think maybe she s allergic to the litter.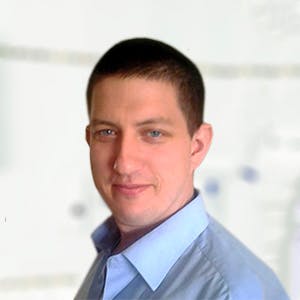 2001
Recommendations
If you are suspecting that Frosty may be avoiding her litter due to allergies it may be worth testing this may moving to a different type of litter; it is possible to get (depending on your location) kitty litter which is old newspaper pellets or try the other way with shredded newspaper to see if that helps. Speak with your local pet shop to see what alternatives they have for you to try. Regards Dr Callum Turner DVM www.yesterdaysnews.com
Add a comment to Frosty's experience
Was this experience helpful?