What is True Aloe Poisoning?
The true aloe plant belongs in the Aloaceae family and has the scientific name of Aloe barbadensis. Other names for true aloe include Barbados aloe, medicine plant, aloe, octopus plant, candelabra plant and torch plant.
Aloe is used by humans for medicinal purposes, but if true aloe is ingested by small animals, including cats, it has toxic effects. The toxins in true aloe include anthracene, glycosides, and anthraquinones. True aloe may encourage bowel movements and vomiting. Poisoning symptoms are generally mild, unless your cat has eaten a large amount of the plant.
Symptoms of True Aloe Poisoning in Cats
Symptoms of true aloe poisoning include:
Change in urine color (urine becomes red)
Abdominal cramps
Vomiting
Diarrhea
Loss of appetite
Depression
Lethargy
In rare cases, tremors
Causes of True Aloe Poisoning in Cats
Because true aloe contains glycosides, anthracene, and anthraquinones, classified as saponins, your cat should avoid it. The poisonous part of true aloe is the white latex, not the gelatin held within the leaves.
The saponins in true aloe work to increase the amounts of mucus and water in your cat's colon. This leads to him developing abdominal cramping, diarrhea, and vomiting.
If you're going to use aloe on your pets, purchase an aloe product that has the latex removed. It's the latex in the aloe that is the toxin and irritant, both to your cat and to yourself.
Diagnosis of True Aloe Poisoning in Cats
Once you realize your cat is sick from true aloe poisoning, it's extremely important for you to get him to the vet just as soon as you can. Once your cat is on the exam table, your vet will carry out a full physical, which will include taking a full medical history.
If you know your cat ate from an aloe plant in your home, cut a sample for your vet and put it into a plastic bag. Your vet will want to test the aloe to make sure this is what is making your cat so sick.
Your vet's diagnostic process will include taking a urine sample and blood for blood work. She may also have your cat X-rayed to make sure he isn't suffering from organ damage or any other illness. If you have given your cat aloe for medicinal purposes, tell your vet, especially if you realize that the aloe hasn't had the latex removed.
Treatment of True Aloe Poisoning in Cats
The care your vet gives to your cat will be symptomatic, offering support so your cat begins recovering from his symptoms. The vet will want to remove all remaining aloe plant from your cat's system, which may require the induction of vomiting. Once your cat has gotten rid of all plant material in his stomach, he may be given activated charcoal, which helps to neutralize the toxins still remaining in his digestive system. Once they have been neutralized, they will safely pass through your cat's intestines.
Your cat may need intravenous fluids if he has become dehydrated. Oxygen therapy to increase the level of oxygen to all bodily organs may also be given.
Recovery of True Aloe Poisoning in Cats
Your cat's recovery depends on two things: how much aloe he ate and how quickly he was given veterinary treatment. He should recover fully as long as he receives prompt treatment.
If your cat does suffer organ damage, his recovery will take longer and it will be more difficult. Your vet may require that you take your cat to her office for follow-up appointments. Once he comes home from being treated, give him a quiet place where he can rest and recover.
True Aloe Poisoning Questions and Advice from Veterinary Professionals
Oogie
Shorthair
6 Years
0 found helpful
I walked into my room to see my cat sitting next to my Aloe plant, forgetting I left the door open. I grabbed him immediately + inspected the plant, finding a piece of the tip had been bitten off of the plant.. It looked as if a tiny chunk was missing in between as if he bit it + spit it out. This just happened about 15 minutes ago, but I am a worrier + don't know if I should wait to see symptoms of anything wrong with Oogie or if I should rush him to the vet. He was fed dinner right after, I'm not sure if it's smart to try to get him to vomit up what he ate?? Ugh. Thank you for your help + time.
Add a comment to Oogie's experience
Was this experience helpful?
Cosmo
Bombay
1 Year
0 found helpful
My cat has eaten some aloe vera and he has thrown up 4 times over the past 4 days.He goes crazy then sleeps then throws up green stuff (aloe vera). What should i do?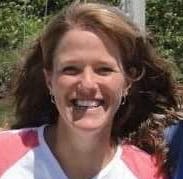 1607
Recommendations
If Cosmo is continuing to vomit daily, and it is always green, two things might be a good idea. First, make sure he isn't continuing to eat the plant, as it isn't normal that it is staying in his stomach, and he is probably continuing to eat it. If that doesn't resolve his problem, he should see a veterinarian to be examined and given any treatment that he needs to stop that vomiting.
Add a comment to Cosmo's experience
Was this experience helpful?
Bobby
domestic short hair
4 Months
0 found helpful
One of my 4 month old kittens got into my aloe plant last night. Two leaves were bitten off. I now read that this plant is toxic to cats. He started the day normal, he ate food and had water, he is not throwing up or anything else but he is sleeping under the bed now and has been since this morning. What should I do?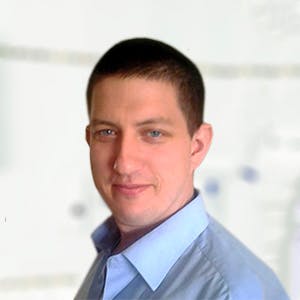 3318
Recommendations
Normal symptoms after ingestion include vomiting, diarrhoea, loss of appetite and in severe cases depression, tremors among other symptoms. Monitor Bobby for now but if there is no improvement in his activity levels you should visit your Veterinarian to be on the safe side. Regards Dr Callum Turner DVM www.petpoisonhelpline.com/poison/aloe-vera/
Add a comment to Bobby's experience
Was this experience helpful?
RAMSEY
DOMESTIC BLACK
4 Months
0 found helpful
MY CAT STOPED EATING AND IS JUST LAYING AROUND. I HAVE ALOE IN MY HOUSE AND DID NOT KNOW IT IS POISINOUSE TO CATS. I TOOK HIM TO THE VET THURSDAY HE HAS A FEVER OF 104 THEY DID A CAT LEUKIEMIA TEST IT CAME BACK NEGATIVE. HE IS NOT THOWING UP OR POOPING MUCH. I HAVE TO FEED HIM LIKE A BABY. THE VET GAVE HIM ATIBIOTICS AND GAVE HIM A SHOT FOR FEVER AND PAIN. HE STILL ISNT BETTER SO I TOOK HIM BACK TO THE VET ON MONDAY BECAUSE HE ACTS LIKE HE CANT SEE AND HE IS WALKING AROUND LIKE A ROBOT AND HE SWATS AT THE AIR BUT NOTHING IS THERE. SHE SAID HE STILL HAD FEVER AND SHE CAN TELL HE CANT SEE AND SHE DOESNT KNOW WHAT IS WRONG WITH HIM. SHE GAVE ME MORE ANTIBIOTICS AND VITAMINS FOR HIM AND I WENT AND GOT HIM SOME MEDS FOR HIS FEVER YESTERDAY. HE IS STILL SICK AND WALKS AROUND WITH STIFF LEGS LIKE HE IS A ZOMBIE AND HE IS BLIND. DO YOU HAVE ANY IDEA WHAT COULD HAVE CAUSED THIS. HE COULD HAVE EATEN THE ALOE OR MAYBE RAN INTO THE WALL REALLY HARD BECAUSE HE WOULD ALWAYS RUN UP AND DOWN OUR HALL AND I THINK I HEARD HIM HIT THE WALL THE OTHER DAY, IM SO WORRIED I DONT KNOW WHAT TO DO I HOPE HE MAKES IT. ITS BEEN ALMOST A WEEK SINCE HE GOT SICK.

LELANA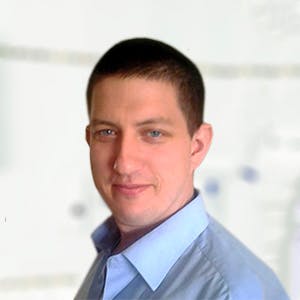 3318
Recommendations
Aloe poisoning generally results in gastrointestinal symptoms (vomiting, diarrhoea, loss of appetite etc…), some other symptoms have been reported in cases of large ingestions but don't fit with these symptoms. Head trauma may be a possible cause, but if the symptoms are as severe as this we would expect certain tell tale symptoms of head trauma in addition to the symptoms presenting. For now, you can only offer the medication prescribed and give supportive care; monitor for improvement and return to your Veterinarian if there is no improvement. Regards Dr Callum Turner DVM
Add a comment to RAMSEY's experience
Was this experience helpful?
Loverboy
Ragdoll
7 Years
0 found helpful
my cat developed a high fever 105* for 4days, stopped eating and drinking took him to vets had a water patch for hydration but tiny bites 3 tsp over 6 days. nothing on blood work up but x rays shows inflammation all in digestive tract to colon area. gave him one anti inflammatory on3 days ago, and temp didn't come down. gave him tiny bit of steroid, then sent him home. he ate bit and temp is down today to 101* but still lethargic and laying around, not eating or grooming himself. Also checked blood for parasites and found none he said. What can I give him to help reduce inflammation and fever? that is natural. CBD oil?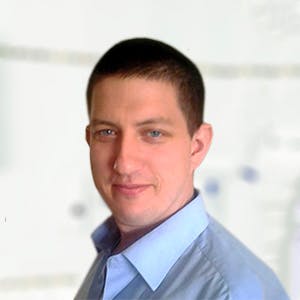 3318
Recommendations
Without knowing what your Veterinarian has given, I cannot recommend anything specific to give to Loverboy; the use of products like CBD oil have little scientific basis at the moment and it is difficult to take something seriously when it is claimed to treat everything from inflammation to curing cancer. You should speak with your Veterinarian since Loverboy is under their duty of care and see what they recommend based on what has already been prescribed. Regards Dr Callum Turner DVM
Add a comment to Loverboy's experience
Was this experience helpful?
Kitty Mitty
DOMESTIC
5 Months
0 found helpful
My kitten (5 months) has lost his appetite, he is still eating but less food. He has become very inactive (not running around as much, sleeping under the bed more often or quietly sitting in one place) over the last 3 days. I am assuming he may have eaten some of the aloe vera plant in my kitchen. However, he hasn't vomited or had any changes in urine or stool. His behaviour is unusual because he is normally a very playful cat which makes me feel like he is unwell.

Other relevant details:
- He is an indoor kitten
- He has been vaccinated at the vets
- He has had de-worming and flea treatments
- He hasn't been nutured yet
- He eats a combination of wet and dry food

Is there any help or advice you have?

Kind Regards,

A very worried cat mom
([email protected])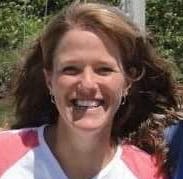 1607
Recommendations
Kittens can be prone to infectious diseases and intestinal problems or foreign bodies - you have clearly taken care of Kitty Mitty, and the problems that he is having may be unrelated to anything you have done. It would be best to have him examined by a veterinarian, as they will be able to assess him and give you an idea as to any treatment that he may need.
Add a comment to Kitty Mitty's experience
Was this experience helpful?
Dobby
tabby
4 Months
0 found helpful
My 4 month old kitty who is a voracious eater suddenly didn't want to eat this morning. We are guessing he chewed on the aloe vera plant in the dining room. He has no other symptoms other than being slightly less playful with his brother. Should we take him to the vet? Or wait to see if he feels better later. We have moved the plant and he nibbled a bit on some food.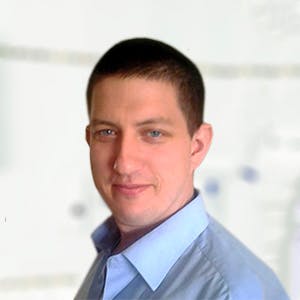 3318
Recommendations
I cannot say for certain whether the symptoms are attributable to the aloe vera plant or another cause; but usual symptoms do include vomiting, diarrhoea, loss of appetite and in severe cases depression, tremors among other symptoms. Monitor Dobby for now but if there is no improvement visit your Veterinarian by the end of the day. Regards Dr Callum Turner DVM www.petpoisonhelpline.com/poison/aloe-vera/
Add a comment to Dobby's experience
Was this experience helpful?