What are Sebaceous Cysts?
If your cat is bothered by their sebaceous cyst, or if it has become large, is oozing, or is at risk of rupturing, you should seek veterinary assistance for your cat. You should never attempt to treat your cat's sebaceous cyst on your own as this can cause potentially harmful inflammatory responses in the surrounding tissues.
Sebaceous cysts can appear anywhere on the body of your cat, but most often occur on their trunk (chest and sides) or legs. These fluid-filled sacs are typically benign, meaning they are not cancerous, and do not cause much physical discomfort to your cat. Sebaceous cysts appear as raised bumps and are soft in feel. In some cases, sebaceous cysts can continue to grow until they rupture. When this occurs, infection may occur and your cat will need additional treatment.
Symptoms of Sebaceous Cysts in Cats
Sebaceous cysts may begin as small, raised portions of your cat's skin. These bumps may be difficult to spot in early stages since your cat's dense fur can mask their appearance. As they grow, cysts become more apparent and additional signs may appear. Symptoms of sebaceous cysts may include:
Raised, fluid-filled bumps on your cat's skin
Oozing or ruptured bumps
Excessive scratching or itching of the area
Causes of Sebaceous Cysts in Cats
Sebaceous cysts in your cat are benign, harmless, and noncancerous fluid-filled sacs. These sacs occur when a hair follicle becomes damaged or clogged in your cat's skin. When this happens, your cat's immune system causes the surrounding tissues to wall off the damage, creating a small pocket that slowly fills with a yellowish substance called keratin, a substance commonly found in nails and fur. The sac becomes increasingly full of fluid over time. In some cats, the filling of the sac causes the cyst to stop growing. In other animals, the cyst will continue to grow until it ruptures and fluid leaks out.
Diagnosis of Sebaceous Cysts in Cats
Diagnosis of sebaceous cysts in your cat will include a thorough physical exam in your vet's office. Your veterinarian will go over your cat's skin in a meticulous manner, checking approximate size and location of any bumps or raised portions of the skin. Sebaceous cysts often occur in multiples, and the size and number will help your vet determine the appropriate treatment method. You should provide your vet with an approximate timeline of the appearance of the cysts, along with any noticeable changes or growth. This will also help determine how aggressive the treatment should be for your pet's cyst.
Because sebaceous cysts have a similar appearance to some cancer growths, your vet will want to perform a biopsy of your cat's cyst to confirm it is benign and not a more serious condition. This will typically be done using a procedure called a fine needle aspiration and biopsy. For this procedure, your cat will not need to be sedated. Your vet will insert a sterile needle into your cat's cyst and will collect a small amount of fluid and tissue to be sent to a lab. Your vet will do this individually with each cyst.
Treatment of Sebaceous Cysts in Cats
Treatment of sebaceous cysts can take several forms, from conservative to aggressive management. In many cats, sebaceous cysts will not affect your pet and there will be no discomfort or interference with their daily lives. In these cases, where the cysts have remained the same size, your vet may advise to leave the cyst intact and in place as long as it is not bothersome to your cat. This is especially true for animals that are unfriendly and difficult to manage in a vet's office or that may have complicating health conditions that make them poor candidates for surgical treatments.
In cases which the biopsy of the cyst has come back with no indication of cancerous cells, your vet may choose to drain the cyst. This is typically done by placing a needle in the cyst and withdrawing the fluid. This does not hurt your pet and does not require sedation. In cases which the fluid is too dense, your vet may need to lance the cyst. This will require your cat be given an anesthetic that affects the localized area of the cyst only. Your vet will then use a sharp blade to cut a small incision into the skin, allowing the contents of the cyst to drain. Stitches are not used to give the cyst the best opportunity to continue to express the fluid.
In some cases, cysts may continue to recur and grow. These cysts will require more complicated surgery in order to completely remove the follicle and the cyst wall. Here your cat will need to undergo full anesthesia and stitches will be used to pull the skin together over the missing area that has been excised.
Recovery of Sebaceous Cysts in Cats
Your cat has an excellent prognosis of recovery from removal or draining of sebaceous cysts. While surgical follow-up will sometimes be needed, draining or other removal will not affect the long-term health or lifespan of your pet. You should work with your vet to discuss preventative measures for cysts such as supplementation with salmon or other healthy oils and regular brushing to support follicle health.
Sebaceous Cysts Questions and Advice from Veterinary Professionals
Murphy
part mancoon
15 Years
0 found helpful
My cat has some type of infection in between his toes. I have been noticing an odor when he sits next to me but just figured out it was coming from his paw. Could the smell be coming from a cyst eruption? I noticed a small bump. He is eating fine and doesn't seem to be bothered by it. I am taking him to the vet on Monday but just want to make sure it is not an emergency. Thank you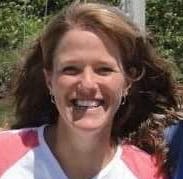 467
Recommendations
Thank you for your email. If he is eating and drinking, and seems comfortable, and this doesn't seem to be a sudden onset thing, you should be fine waiting until Monday. I can't examine Murphy, but from your description is seems that this has been going on for a little while. If he seems uncomfortable, or is suddenly lame, you might want to get him in sooner. I hope that he does well.
Add a comment to Murphy's experience
Was this experience helpful?
Portia
burmese and Tabby mix
14 Years
0 found helpful
I have read all the cyst questions, but none are similar to what I am going through with my cat, Portia. She already is fighting a pseudomonas infection from the ear canal and we have had surgery to drain the pus, but it did not work. I am manually cleaning the pus three times a day. On top of this, she has a multiple of cysts on her tummy and around on nipple. If drained, they fill up with watery blood immediately. I have drained the one on top of her ear/ just on brow of head, but it again fills up quickly. This one was more serious as it created pressure behind her eye and her third eyes has come down...although she was very blind in this eye. It was from the pressure behind it, the vet and I think. I have just put a sterile needle in and drawn out bloody fluid, not the yellow sebaceous colour you described. Have spent thousands trying to save Portia, as she is so loved, but what are these cysts? I now have no more savings and cannot pay for anymore swabs ect; What does bloody water indicate?... we do not think the watery bloody sacs under her belly are cancerous, but cysts. Her nipple keeps exploding and leaking bloody water all over her and beds and carpets.
We have stopped 2 years of antibiotics now as she is resistant to all. We cannot fight the infection.. so I am flushing her through a holde made in her cheek,, and treating her ear with collodial silver as a last attempt to save her life. I do not know if the ear/abscess/pseudomonas infection is related or not.
Thank you for any advice, or experience you may have.#wew do not put people to sleep with bad chronic ear infections, surely there must be a way to stop it in an animal.
Many thanks
Fyzah and furry Portia in the UK [a question asks for condition however there is only fair to moderate. It is a chronic condition which will kill her one way or another... through inability to control spread of infection to her brain, or being euthanized ]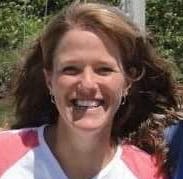 467
Recommendations
Thank you for your email. Without examining her, I unfortunately can't comment on what might be going on, though I wish that I could, as you sound like you have tried many treatments. I'm not sure which medications she has been on, but Pseudomonas should be a treatable condition. If your veterinarian has not tested the fluid for fungal infections, they may want to consider that, as many fungi can cause chronic seeping wounds. If your veterinarian is not able to treat the condition, they may want to refer you to a specialist, or a second opinion. I hope that Portia recovers.
Add a comment to Portia's experience
Was this experience helpful?
Charlie
Tuxedo
7 Months
0 found helpful
My cat has a small, pimple like bump on her belly. It is really small, like smaller than a pea, and it doesn't seem to bother him. He had fleas a few weeks back and got an ointment and I also sprayed the house. I am extremely worried.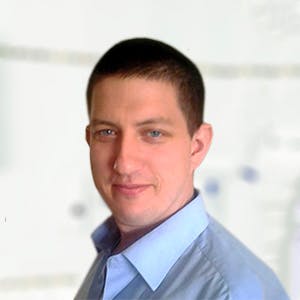 1955
Recommendations
Without examining the bump I cannot say what exactly it is, it may be just a blood blister from when he had fleas and he bit himself; however, if it isn't causing any distress I would keep an eye on it for a week to see if it grows or shrinks in size. If you don't see it getting smaller after a week, you should have your Veterinarian take a look at it to be on the safe side. Regards Dr Callum Turner DVM
Add a comment to Charlie's experience
Was this experience helpful?
Stella
domestic short hair
17 Years
0 found helpful
My kitty's little cyst on the back of her right leg began to drain this morning. She's licking it repeatedly. It's Christmas eve morning and I need to know what I can do for her in the next couple of days before my vet office opens again please. I appreciate any help you can give me. Thank you!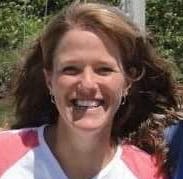 467
Recommendations
Thank you for your question. Without examining her, I can't say for sure that it is okay to wait until your veterinary clinic opens up after the holidays. If she is eating and drinking, and bright and happy otherwise, you may be fine to keep the area clean with a gentle antibacterial soap until she can be seen. If she is vomiting, having diarrhea, lethargic, or the drainage seems to be getting worse, she should probably be seen on emergency to have her examined. I hope that she is okay.
Add a comment to Stella's experience
Was this experience helpful?
Baby
tabby
around 18
0 found helpful
cat is female around 18 years age very healthy has all teeth but has a cyst on side It is big as a half tennis ball I drain it every four days with a 1 1/2 18 gauge needle about 2 oz.fluid is extracted
what else can I do ?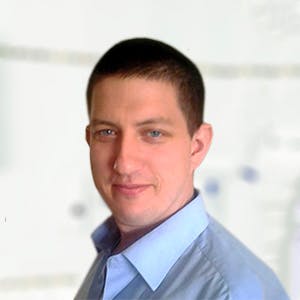 1955
Recommendations
Many times draining isn't enough and if you are using the same needle to drain the cyst you run the risk of causing secondary infection; you should see your Veterinarian to examine the cyst and to see if Baby is a candidate for surgery or other treatment options especially considering her age. Regards Dr Callum Turner DVM
Add a comment to Baby's experience
Was this experience helpful?
Garfield
American Shorthair
2 Years
0 found helpful
I think my cat has a cyst & it bursted & I tried cleaning it with warm sea salt water until I can afford to take him to the vet. Is there other ways I can clean it just until i am able to take him ?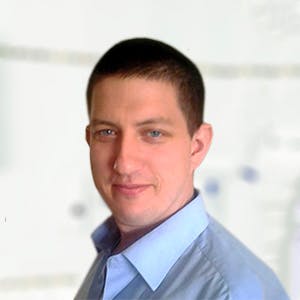 1955
Recommendations
It is best to clip the hair around the site and to bathe twice per day with a dilute antiseptic, it is important to make sure that no dirt or debris is caught in the wound; application of an antibiotic ointment may just get licked off. It would be best to have your Veterinarian to take a look at it, you should check for charity clinics in your area which may work for a small donation or similar system. Regards Dr Callum Turner DVM
Add a comment to Garfield's experience
Was this experience helpful?