What is Lemon Poisoning?
Generally, a small amount of lemon is sufficient to give your cat gastrointestinal symptoms The lemon tree, as well as the fruit, contains these poisons, so your cat (and other pets) shouldn't be given free access to it.
Think about how your cat responds to the smell of anything citrus. It may pull back and run to another area of your home as cats find any citrusy scent offensive. All citrus fruits (grapefruit, oranges, limes and lemons) are toxic to cats. Consider every part of the fruit, from the seeds to the fruit and skin, to be toxic or even potentially deadly for your feline.
The substances found in lemons (Citrus limon) is toxic to your cat, even though you and your family can safely ingest lemons. Toxic compounds in the lemon include linalool and limonene, along with psoralens. The last compound is phototoxic, meaning it can cause your cat to suffer skin burns after exposure to sunlight.
Symptoms of Lemon Poisoning in Cats
After eating any part of a lemon, your cat will develop these symptoms:
Diarrhea
Excessive drooling
Vomiting
Potential photosensitivity
Depression
Lethargy
Photosensitivity
Skin irritation or rash
Weakness
Cold limbs
Liver failure
Tremors
Collapse
Low blood pressure
Sudden death
Causes of Lemon Poisoning in Cats
Three compounds in a lemon, limonene, linalool and psoralen, are toxic, if not deadly for your cat.
Limonene is a terpene that leads to the citrus scent of lemons. D-limonene has been used in dog shampoos and fragrances. The small amount present in dog products is safe for most sizes of dogs. For cats, it can prove lethal. Limonene is also used in flavoring compounds, cosmetic products, and cleaning products. Keep all of these away from your feline.
Linalool also gives the lemon its citrusy scent. It's used as an insecticide in soaps and as a fragrant product in lotions. Linalool is also used as an insecticide itself.
Psoralen leads to photosensitivity issues for cats. It's used as a treatment for certain skin disorders.
Diagnosis of Lemon Poisoning in Cats
If your cat nibbles lemon and you catch it, get it to the vet right away. Take the lemon or a part of the tree with you for testing to help your vet makes a diagnosis.
Expect the vet to ask you several questions and give your cat a complete physical, including a urinalysis and blood work. The blood chemistry profile and complete blood count help your vet to rule out underlying conditions and determine better what toxins are affecting your cat. Your vet may also examine your cat's stool and vomit specimens to identify the source of toxins. The potential for your cat's symptoms to worsen increases with the amount of lemon or lemon tree your cat ate.
Your cat may also undergo neurological testing, which allows the vet to witness assess coordination and reflexes.
Treatment of Lemon Poisoning in Cats
Once your vet knows what is causing your cat's symptoms, she can determine the most appropriate treatment. Because the cat could breathe the essential oil of a lemon into its lungs, inducing vomiting isn't an option. Instead, the vet will wash your cat's stomach out (gastric lavage) to remove as much of the lemon and toxins from its digestive system. In addition, the vet will deliver activated charcoal to stop the absorption of any of the toxic compounds into its bloodstream.
If you found your cat eating a lemon, even though they find citrus scents to be so offensive, wash your cat's fur and skin with a mild soap and clean, warm water.
Beyond that, the treatments your vet provides are supportive, including IV fluids that rehydrate your cat and adjust any electrolyte and blood glucose imbalances your cat may be experiencing. Your cat may receive supplemental oxygen and anti-seizure medications if its tremors are becoming severe.
Recovery of Lemon Poisoning in Cats
Your cat should make a good recovery from its lemon poisoning, if you obtained quick veterinary care. The poisoning symptoms are short-lived. Don't take your cat's poisoning lightly; if it eats any of the essential oils found in lemons, its prognosis may not be as good.
If your cat is an indoor-outdoor cat, keep it inside for about 48 hours after receiving treatment for phototoxicity.
Your vet will have you bring your cat in so she can regularly monitor its blood chemistry levels. She is looking at how your cat's liver and kidneys are functioning.
Before you bring your cat home, place all citrus products in a cabinet or inside the refrigerator. Citrus-scented products containing any of the known toxins should be kept where your cat can't get to them. Read labels carefully when you buy cat care products or sprays meant to deter them from furniture or walls inside your home.
Lemon Poisoning Questions and Advice from Veterinary Professionals
Sunny
Tuxedo
1 Year
0 found helpful
Hi, I got some lemon oil because someone said it will determine cats from scratching the furniture. I had never heard it before so I wanted to be sure my cats weren't attracted to it. I let them smell a paper towel with a bit on it then I rubbed the paper towel on the furniture. Now my real stupidity kicked in and I directly touched one of the cats to see if they reacted to the smell (I thought they just hated the smell). It's been 8 hours and the cat seems fine but I just read lemon oil is toxic and the bottle says 100%. Should I take my cat to the vet, wait it out or what? I am so scared And angry at myself about this
I meant ''what's good for humans isn't necessarily good for pets'' ***
Most essential oils, including lemon oil is toxic for cats. Even just the mere smell of these essential oils can lead to liver failure as the liver fails to detoxify the substance. What's good for humans isn't necessarily good for humans. I hope your Sunny is okay... I could never forgive myself if I caused my Smokey or my Freya to be ill and cause their death. So Keep essential oils away from domestic pets, including dogs. And this includes the pure lemon, citrus fruits and plants.
Add a comment to Sunny's experience
Was this experience helpful?
Rora
Sphynx
2 Years
0 found helpful
I typically steam fish with a few slices of lemon on top for flavoring. I should avoid giving this to my cat correct? They love eating tilapia and when I'm not using lemon I give them a few bites. Is the citrus being steamed enough to be harmful?
Add a comment to Rora's experience
Was this experience helpful?
Milo
Domestic long hair
12 Weeks
0 found helpful
Hi there,
I looked over at my 12 week old kitten the other night and noticed he took 2-3 licks out of my lemon water (just water with some lemon juice).. he's still eating and drinking but I noticed he's been sleeping a lot over the last 2 days and hasn't been playing as much. He seems fine when he is playing with his other brother! I'm not too sure what to do, I also noticed though that I think he may be constipated.... heeellpppp
Add a comment to Milo's experience
Was this experience helpful?
Truffles
Tortoiseshell cat
10 Years
2 found helpful
My cat ate a tiny amount of a lemon flavored fruit and nut bar. The bar is mostly dates but it does have lemon, lemon oil, and lemon juice concentrate in it. She only have about a fourth of a teaspoon and no symptoms but I just wanted to see if she'll be okay or if I need to take her to a vet.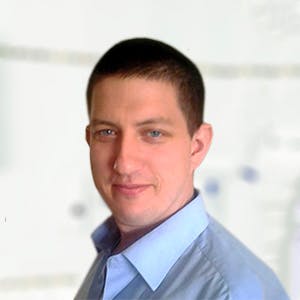 3319
Recommendations
Small quantities of lemon may cause some gastrointestinal symptoms but if there are symptoms developing or you are generally concerned you should visit your Veterinarian to be on the safe side; otherwise keep a close eye on her for the time being and encourage her to eat. Regards Dr Callum Turner DVM
Add a comment to Truffles's experience
Was this experience helpful?
jewel
Maincoon
3 Years
1 found helpful
Hi, I often freeze my lemon water & let it half melt then I can drink the meted liquid very cold. This afternoon at around 5pm I have just put a frozen glass of lemon water on the counter & my cat jumped up & started liking the ice. Being so hot today, I thought that cute she likes ice. I had no idea citrus is so dangerous for cats. At 8:30 pm tonight she has a very swollen upper lip & I don`t know if she got a cut or something earlier or if this a possible symptom from the lemon water. I was actually shocked at how toxic this is to cats & I don`t even know why I decided to look this up But I am glad I did. Outside of the fat lip & just wanting a little extra attention, she appears fine at this point. I am on a Very! tight budget & no extra for a vet, I am worried about the fat lip, it is a little tender but she did allow me to touch her mouth to get a better look, if it is not the lemon any idea what else it could be?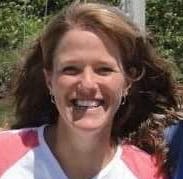 1610
Recommendations
I'm not sure if the swelling is a reaction to the lemon water, but it is possible. Ideally, you would have Jewel seen by a veterinarian and run some baseline lab work to make sure that she is okay, but if you are not able to do that, you should keep a very close eye on her to make sure that swelling improves, and that she is eating and drinking normally and acting normal. If she is not eating, the swelling is worsening, or she is lethargic, she should be seen right away by a veterinarian. She should also stay inside for a few days, as the lemon can make her sensitive to the sun.
Add a comment to jewel's experience
Was this experience helpful?
Kimi
Rescue
7 Months
1 found helpful
Hi, I gave my cat about a tablespoon of lemon flavored tuna On Friday! I had no idea lemon was poisonous to them, but decided to look online on Friday evening and was so shocked and worried! She is only 7mths old and has a bit of a runny tummy! She is still eating but not a lot and is playing outside and seems well but still having a runny tummy! Will this pass? Will she be ok? She has become my little baby and sleeps in my bed with me every night! I feel soooo bad and will be devastated if something happens to her! Please advise me on what to do, money is an issue for me and don't want to go to the vet if I don't need to! Thank you kindly 😢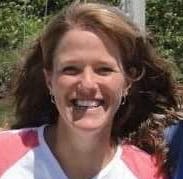 1610
Recommendations
I'm not sure what 'runny tummy' means, but if Kimi has diarrhea, it may be from the change in diet more than the small amount of lemon that she ate. If she seems to be doing well otherwise, the diarrhea may pass. If she continues to have diarrhea, or is vomiting repeatedly, it would be best to have her seen by a veterinarian.
Add a comment to Kimi's experience
Was this experience helpful?
Calypso
DOMESTIC
6 Years
2 found helpful
I've been drinking lemon water for a week, I caught my cat drinking from my glass yesterday and now she hasn't ate in 24 hours and had diarrhea the one bowel movement she had. She is still drinking water, giving affection and asking for food but has turned up her nose to every thing. Is this a vet situation or is slight upset stomach to be expected?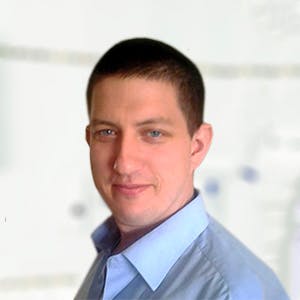 3319
Recommendations
Mild cases of lemon poisoning will cause some gastrointestinal upset like you have seen with Calypso after she drank from your lemon water. Mild gastrointestinal symptoms will pass, but if any other symptom presents, appetite doesn't return or she becomes dehydrated you should visit your Veterinarian for an examination. Regards Dr Callum Turner DVM
After 5 days of no appetite and vomiting stomach acid often, Calypso began eating again and is doing great now. 2 days longer and I would have taken her to the vet, as it would have been payday. It's been nearly a month and I now drink my lemon water out of water bottles so she can't access my lemon water. It was getting to be a scary situation. I will never let it happen again.
Add a comment to Calypso's experience
Was this experience helpful?
Joy
short hair
1 Year
0 found helpful
I believe my cat consumed lemon juice when I was cooking. She has been drooling and is behaviorally acting okay. The issue is that I cannot afford to tale her to the vet because of finanical difficulties. What can I do at home to help her and what should I be looking for in the even I have to take her to the emergency animal hospital?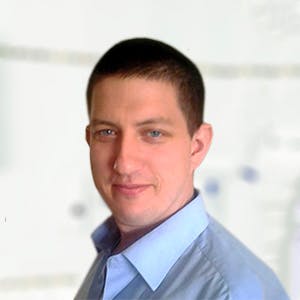 3319
Recommendations
A small amount of lemon juice may cause some drooling and could cause some gastrointestinal symptoms (mainly vomiting), however it is the peel which is more dangerous due to the oils; keep an eye on Joy and ensure that she is otherwise eating, drinking etc… If you have concerns or notice any symptoms on this page visit a Veterinarian. Regards Dr Callum Turner DVM
Add a comment to Joy's experience
Was this experience helpful?
Vladi
Siberian
3 Years
1 found helpful
My cat stole a lemon slice off of my counter and i caught him licking it for about a minute. This was just now and he seems fine, but I dont know if i should I be worried?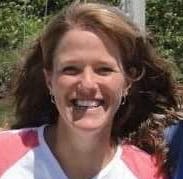 1610
Recommendations
Thank you for your email. It is unlikely that that small amount of lemon will have any effects on Vladi, but it would be wise to monitor for signs of vomiting, diarrhea, or lethargy, and have him seen if he is showing any of those signs.
Add a comment to Vladi's experience
Was this experience helpful?
Leonard
stray
4 Years
0 found helpful
I made a natural any repellant with lemon,orange,peppermint,tea tree,and clove oils along with lemon juice and baking soda. I kind of have a phobia of ants so I sprayed it all around the house and it's perimeter. I sprayed a lot. I didn't know lemon or citrus could hurt my cat. I just did it 15 minutes ago. I'm just worried that he's going to get sick cause I sprayed so much. What should I do?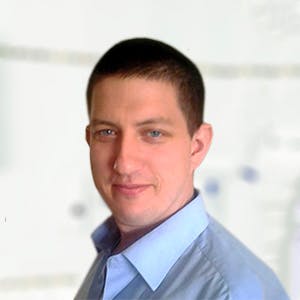 3319
Recommendations
Lemon oil, clove oil and tea tree oil (from the top of my head) may cause poisoning symptoms in cats and dogs especially if they were not dilute; dilution is generally in a carrier oil or similar to make a 1% or less solution safe to use around animals, I generally recommend against oils and products containing oils unless it states on the packaging that it is safe for pets. I would mop up the spray and use an effective ant baiting station. Regards Dr Callum Turner DVM
Add a comment to Leonard's experience
Was this experience helpful?
Punkin
tabby
17 Years
2 found helpful
I caught my dumbass cat drinking out of my glass of lemon ginger water, made with a few drops of lemon extract and crystallized ginger. He's older, and was dipping his paw in and licking, so i don't think he got much of it. Should I take him to the vet?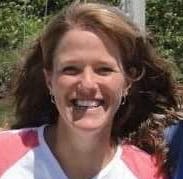 1610
Recommendations
The amount of lemon that Punkin would have ingested should not be any level that will cause toxicity. Since you know that he likes this water, you'll need to make sure that he doesn't have access to it again, but a small amount licked off of his paw should not cause any problems.
Add a comment to Punkin's experience
Was this experience helpful?
Azrael
Highlander
4 Months
0 found helpful
My kitten is a Highlander. Hes 4 1/2 months and chewed some small pieces off my lemon bread I bought. I'm really worried now but hes acting fine so far. The two or three nibbles on my bread isnt enough to hurt him besides GI upset right? Hes a new kitty to our home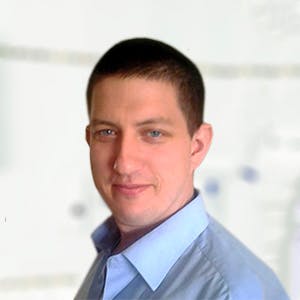 3319
Recommendations
A nibble or two from some lemon bread shouldn't cause any issues or may be just a bit of tummy ache at the worst; you should keep an eye on Azreal for the time being and visit your Veterinarian if any concerning symptoms present. Regards Dr Callum Turner DVM
Add a comment to Azrael's experience
Was this experience helpful?
Cleopatra
black cat!
8 Years
0 found helpful
I have some d-limonene that I like to use in my mopping water, not a lot, just a touch, more for the scent than the actual cleaning properties. I want to be safe and know if it is going to harm either my bunny or my cat.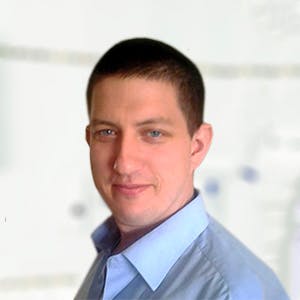 3319
Recommendations
D-limonene is commonly used in a variety of different shampoos, natural flea dips and other products for cats, in small amounts it should be safe but due to the many different products and concentration I cannot give you any complete assurance; if you have doubts you should reach out to the manufacturer. Regards Dr Callum Turner DVM
Add a comment to Cleopatra's experience
Was this experience helpful?
Abby
mixed
3 Years
1 found helpful
Thanks for this article, it was very nuanced. I have read some things that were very worrisome giving a vibe of "LEMON SCENTS WILL KILL YOUR CAT" and other sites that say "use lemon juice to deter cats from jumping on the table" without ever mentioning that it is toxic to them.

Last night I placed about 3-4 drops of lime juice (straight from a lime) onto my living room floor next to the babygate we have to separate our cats who fight at night. They have been fighting through the gate and my one cat reacts strongly to the scent of citrus, so I thought this was a good idea. I have seen many things before saying to use citrus to deter cats and, of course, all these "all natural" movements insist that natural is better (I only used a real lime because I was putting lime in my drink at the time).

Long story short, I got worried when reading a site that basically said I put my cat in danger, until I read more to find an average of what people were saying and came across your site which made me feel better because of your explanation and credentials. My cat seemed to be doing well this morning, I am at work now and will not be home for 6 more hours, but I will check her litter for liquid stool and I will check the house for vomit. I am assuming, based on your other replies, that my cat should be okay. I have no idea if she came in contact with the dried juice once the scent disappated, but I know she did not go near it wet, so she did not consume any.

Anyway, are there artificial citrus scents that deter cats, but are also safe for them?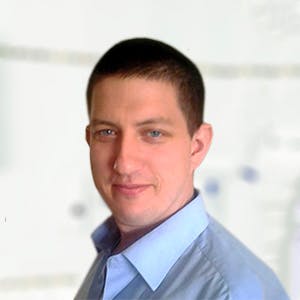 3319
Recommendations
Unfortunately the internet is full of experts giving advice which makes the working lives of Veterinarians a nightmare at times as we sometimes get blamed for misinformation online written by other people. Anyway, from reading your question I don't believe that the three drops of lime juice will cause any issue and at most a little tummy upset. There are many products available which will vary depending on where you live; it would be best to use a product specifically intended for cats as there will be no grey areas when it comes to whether or not it is safe. Regards Dr Callum Turner DVM https://wagwalking.com/cat/condition/lime-poisoning
Add a comment to Abby's experience
Was this experience helpful?
Lilly
Maine Coon mix
2 Years
2 found helpful
My mother left some lemon water in her cup and my Cat drank for about 30 seconds. I thought it was only water and then she told me about the lemon juice. I didn't know that lemon was toxic to cats. Do I need to take her to the vet? She's never had any problems and I'm not sure what to expect from this.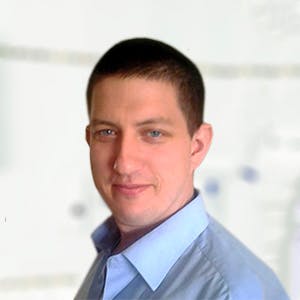 3319
Recommendations
Lemon diluted in water may cause some gastrointestinal symptoms like vomiting, diarrhoea and drooling which should resolve after a few hours; if you notice more severe symptoms you should visit your Veterinarian. Regards Dr Callum Turner DVM
Add a comment to Lilly's experience
Was this experience helpful?
Artemis and Penelope
Domestic short hair Tabby
17 Years
1 found helpful
HELP ! Read on another pet site that boiled lemons is a natural way to kill fleas on your cat ! I dipped the flea comb into it and brushed it through both my cat's fur ! Both are lethargic and vomiting - in fairness they are 17. Do we need to go to the vet ???? Why would this be promoted as a good option for cats if it is poisonous to them ?!?! 😖😖😖😖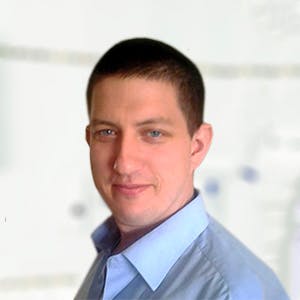 3319
Recommendations
There are many websites with self proclaimed 'experts' giving their advice for free online and whilst well meaning, they do make the lives of Veterinarians more complicated; typically in a case like this we would expect to see gastrointestinal symptoms (especially if they licked themselves) and lethargy. However large quantities can be dangerous for health and life threatening, you didn't mention whether or not the boiled lemons was concentrated or a diluted mixture with water; either way bathe both cats thoroughly and visit your Veterinarian if there is no improvement. Regards Dr Callum Turner DVM
Hello , thanks for your response . The lemons were boiled and soaked overnight . Then next day I dipped the flea comb in it and brushed it through their fur . I rubbed some more of it in around their neck region .
Add a comment to Artemis and Penelope's experience
Was this experience helpful?
Winter
white
2 Years
1 found helpful
I grated lemon zest and rubbed it onto my cats fur as a flea repealant my brother caught me and said no its poison for cats so i immediatly washed her with soap and water do i need a vet she licked some off of her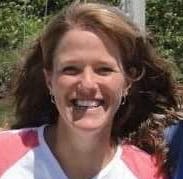 1610
Recommendations
If Winter licked a small amount of the oil before you washed it off of her, she may have some mild GI upsets, and may develop vomiting or diarrhea. If she does start vomiting, having diarrhea, or becomes lethargic or doesn't want to eat, it would be best to have her seen by your veterinarian right away.
Add a comment to Winter's experience
Was this experience helpful?