What is Scooting?
Scooting in cats refers to a physical action in which your cat will appear to scoot, or drag their rear end, across a surface, typically a carpet or roughened area. This behavior will appear as if your cat is sitting upright in a human posture or as if they are attempting to scratch their rear anatomy. Scooting refers to a symptom of a number of underlying anal, skin, and other rear-end conditions. Although this is not typically an urgent health concern, scooting can mean your cat is in discomfort and the behavior can also have serious hygiene impacts on your home.
Symptoms of Scooting in Cats
Scooting in cats typically appears in the form of your cat sitting and dragging their rear end across your carpet, grass or any other surface. At times, this may be accompanied by a foul odor or residue left behind. Cats who scoot will sometimes also experience diarrhea or other litter box issues such as painful or difficult defecation. Cats may also scratch at their hind end or rub their rear against other objects instead of scooting.
Causes of Scooting in Cats
Your cat scoots as an attempt to alleviate some form of discomfort in their anal area. This can include pain, itchiness, or general swelling or discomfort. Scooting in cats is typically a symptom of an underlying condition impacting your cat's digestive system. The most common of these conditions deal with the anal glands, small pouches of foul-smelling fluid and oil that are normally secreted when your cat defecates. Common causes of scooting related to anal glands and other issues include:
Impacted or infected anal glands
Parasite infections, such as internal worms
Allergies
Fleas causing itchy skin
Diagnosis of Scooting in Cats
Diagnosing your cat's scooting will begin with a thorough physical exam at your veterinarian's office. Your vet will ask for a medical history of your cat, including if they have had any issues with scooting before. If your cat has been experiencing diarrhea, blood in the stool, difficulty defecating, or other litter box issues, these are all helpful facts that your vet should be made aware of. Additionally, you should let your vet know if your cat is currently on any parasite prevention and the approximate date of their last de-wormer treatment.
Your vet will examine your cat's hind legs, spine and neck to confirm that the scooting does not have a neurological element and is not the result of an injury. Your vet will also examine your cat's anus. Here they are particularly looking for redness, swelling or any discharge that may indicate impacted anal glands.
Your vet will also collect a stool sample from your cat. Since this may be difficult to time, bringing along a sample from your cats most recent litter box trip may be helpful. Using this sample, your vet will test for parasites such as hookworms and roundworms. This is done by placing a small amount of stool in a special liquid and then examining it under the microscope for eggs, larvae, or other signs of worms.
Treatment of Scooting in Cats
Treatment for your cat's scooting condition will depend on the underlying cause. In the most common case of impacted anal glands, your vet will be able to alleviate your cat's symptoms by expressing the glands manually. This is done by the vet gently pinching your cat's anus on either side of the opening, causing the excess impacted fluid to empty.
If worms or parasites are determined to be the cause of the scooting, your vet will administer an in office de-worming medication. This is typically a liquid that is squirted directly into your cat's mouth. Some cats experience mild diarrhea for several days after treatment. This will be followed up with a take-home prescription for regular parasite control. Most traditional heartworm medications also control a variety of intestinal parasites that cause scooting.
For itchiness, allergies, or other conditions that are causing scooting-like scratching symptoms, your vet will be able to prescribe topical medications or dietary changes to address your pet's discomfort.
Recovery of Scooting in Cats
In the majority of cats, the prognosis for recovery from scooting is very good. In most cases of impacted anal glands, the original cause of the condition is unknown. There is some connection between a primarily wet or canned food diet and scooting, suggesting that cats that have recurring bouts of scooting may need a higher content of dry food or food that contains more fiber or bone meal elements to aid in proper bowel expression. Prognosis for recovery from an infection of intestinal parasites is also good, with most cats being completely cured within several weeks of treatment.
Scooting Questions and Advice from Veterinary Professionals
Hero
Rag doll & persian
9 Months
0 found helpful
Today i saw my cat scooting when he was half way playing with his toys. He pee in the morning and has not done any pooping yet. Last saturday, we brought him to the vet for removal of his stitches; he was neutred on 11 oct. He has gotten the dewormed medication and his vaccines as well. Is it possible that after the dewormed medications, he scoot? I checked his rear end, no redness or anything unusual. I read online, it could be due to food which may cause him to itch. I am feeding him proplan dry food and schesir wet food. I am not sure if he has been scooting while im asleep, but today caught him red handed. Should i be worried?
Add a comment to Hero's experience
Was this experience helpful?
Shiva
TORTOISE shell
1 Year
0 found helpful
I took my cat to the. Et and they expressed under anal glands under sedation. Ever since I brought her home she is scooting worse and won't stop licking her bottom. How long should that last? She seems like she is miserable.
Add a comment to Shiva's experience
Was this experience helpful?
Dinah
short hair
Two Years
1 found helpful
Our recently adopted two year old kitty, Dinah, has been scooting the past couple of days. Her anus was raw when we got her six weeks ago and we took her to our vet. She said it was coccidia and gave her a shot. She healed up right away. She isn't red there now.
We have also discovered that she has Feline Herpes. We are treating her for conjunctivitis now with erithromycin. We didn't know any of this when we got her from a foster agency.
She is playful and active and is always hungry. We have her on a diet because she is overweight.
Add a comment to Dinah's experience
Was this experience helpful?
Duchess
Ragdoll
1 Year
0 found helpful
I have never seen a cat scoot until today! This morning I discovered a straight line of dried up fecal matter just outside of the litter box. We have a litter robot so not able to distinguish who did what when...however, tonight I watched Duchess scoot across the kitchen floor! My cats are indoor only although she has gotten into the garage a few times recently, not outside though. No change in food since I brought her home a year ago. I feed my cats Earthborn wet and only natural pet dry...between the two ragdolls, they eat about 16.5 oz wet and 1 cup dry a day. Definitely not fleas and no signs of allergies. The only thing thats new is the litter. I bought the one made of ground up walnuts...
Add a comment to Duchess's experience
Was this experience helpful?
Morris
long hair
7 Months
0 found helpful
Has Symptoms
Diarrhea, scooting, outside box
My kitten, now 7 months, was an adopted outdoor cat, turned exclusive indoor cat. He has received an immediate checkup and full round of vaccines, bloodwork, and dewormer. He was treated for fleas and ear mites and we changed his food because his stool was smelly and loose. It seemed to harden the stool a bit, but it still is a horrid smell. Recently, he ate a leaf, I think an angel wing begonia, and has had massive diarrhea and went out of the box for the first time on our rug. He us now scooting. He is drinking tons of water.
Add a comment to Morris's experience
Was this experience helpful?
The Dude Rolfe-Ryndak
short hair
2 Years
0 found helpful
Has Symptoms
Penis visible during grooming
Occasional scooting after using box
Increased grooming of privates
The Dude will be 2 at the end of this month. I've seen him scooting a few times within the last few weeks or so, mostly after visiting his litter box. He also threw up a few times over a couple of days about 2 weeks ago, but doesn't seem to be experiencing that symptom anymore. We moved into a new apartment last November and around that time I saw a noticeable increase in him licking his private area, a lot of times his penis becomes visible during these instances. He is mostly an indoor only guy, but is allowed on my apartment patio occasionally, and I supervise him pretty closely. He's been regularly taking a monthly dose of Revolution heart worm for the past 6 months (last saw our Vet in Sept. 2018). He was due for his next dose on March 15th, but I'm currently unable to afford the prescription. I've reached out to our vet after each abnormal instance (excessive grooming and recent vomiting) and was encouraged to bring The Dude for a visit to make sure no serious problems are occuring, but as I said I'm not in the best financial position currently (unemployed and have been actively seeking any type of job). His diet hasn't changed, he eats primarily dry grain-free food (1/2 C daily) and is treated to a small can of wet food 1-3 times a month (grain-free as well). His BMs/urine do not seem out of the ordinary and his mood seems very normal; he's very playful, affectionate, and doesn't appear in any pain/distress. I will be teaching out to our Vet as well, but am curious if this may be semi Normal behavior? He is a very big attention hog, so his meows are not concerning or abnormal. Any advice is VERY appreciated. I tend to read a lot of internet information and become overly paranoid about the slightest symptom The Dude may have.

Thank you,
Monica R. In Austin, TX
Add a comment to The Dude Rolfe-Ryndak's experience
Was this experience helpful?
Ella
Calico
2 Years
0 found helpful
My cat started scooting just today, but over my tile bathroom and not carpet. She started by pawing at the floor then scooted. During her scooting a piece of feces was coming out. I quickly scooped her up and sat her in her litter box. She kept jumping out and continued to scoot around the bathroom. There weren't any streaks following her. She immediately started licking her bottom. Once she was finished she jumped back in the litter box to finish pooping. She has been dewormed, as she was a rescued stray, and my vet usually sends emails notifying when the next check up is, and that isn't for a while.
Add a comment to Ella's experience
Was this experience helpful?
Frankie
Calico Cat
2 Years
0 found helpful
Have a rescue cat roughly 2 years old. She took to us in a matter of a few hours and is so affectionate,lovable and eager to play. We took her to our vet to have her anal gland checked and there wasn't anything out of the ordinary according to the vet since we noticed that she scoots across the soft carpet one and a while and then scratches at it to try to cover up.We feed her wellness wet food mostly with sometimes mixing Blue dry food in. we don't know what to do. We are contemplating to contact where we got her and give her back, which would break my heart. We both love her but its not acceptable to let this just going on. Need help please!
You must not love her the way she needs to be loved if you would give her back for something as minor as scooting really? You would yet traumatize her more by returning her to a rescue just for that after she's gotten already trusting and loving towards you. That's just not right to do. This is a minor issue and cats can have many issues of different problems during their lives. When you rescue a cat you have to take the good with the bad. It's like having a child and you don't just return it you deal with it. They have feelings . They aren't disposable like a lighter that you just get rid of when you feel like it's not working anymore etc. I'm sure many cat lovers or pet lovers would agree with me and just haven't taken the time to tell you this.
Add a comment to Frankie's experience
Was this experience helpful?
Dochi
Domestic long hair
5 Years
0 found helpful
two weeks ago we picked up a cat in a parking lot and to find her a home, we went and got her a physical. She tested negative for parasites, FeLV, got her vaccinations up to date, and was also given a dewormer. About 4-5 days ago, we noticed she was scooting. Then yesterday, we noticed a limp in her left hind leg. Since then, her scooting has gotten more frequent and her limp more noticeable. Other than that, she seems to be fine? She is using her litterbox and is very friendly with people. She is very sweet and likes to sleep in bed with me.

**When we picked her up, we noticed a very strange grooming behavior, where she'd suddenly go into a frenzy of grooming, shaking her head in between. She was diagnosed with a yeast infection in her ear but has since been treated. I thought it might just be stress-grooming, and that she would stop once she understood she was in a safe place. She hasn't stopped since.
Add a comment to Dochi's experience
Was this experience helpful?
Tiger
tabby
6 Years
1 found helpful
Has Symptoms
Blood in urine, constipated,
My cat, Tiger, suddenly two days ago started limping and could not use his left hind leg at all. We rushed him to the vet as we thought he was hit by a car. The vet took X-rays and saw that nothing was broken. He was constipated and he lost a lot of blood through his penis?... they kept him overnight and put him on a drip while doing blood tests and urine tests. Results for cat aids and leukemia came back negative. Kidney and liver function was 100%. They tested for crystals and FIT and that was negative. Any idea what it could be? They sent him home with catcam anti inflammatory pain meds and laxitives. He doesn't want to eat or drink and he is not pooping. His urine is still pink with some blood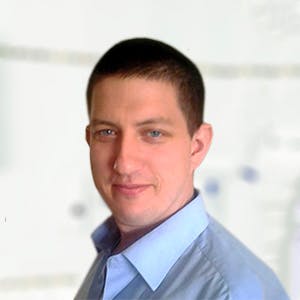 3320
Recommendations
Without examining Tiger it is difficult to say what the specific cause may be; infections, inflammation, tumours, trauma among other causes may lead to similar symptoms. However if no traumatic injury, masses or other anomalies have been seen on x-ray, you should give the prescribed medication a few days to work and monitor for improvement; you should return to your Veterinarian if there is no improvement. Regards Dr Callum Turner DVM
Add a comment to Tiger's experience
Was this experience helpful?
Pita
Maincoon
6 Years
0 found helpful
My maincoon just scooted across the backporch twice then ran to the box where she had a small amount of diarrhea. I tried to check if there were worms butt she howled at me when I lifted her tail so I left her go. She's never done this before.
Add a comment to Pita's experience
Was this experience helpful?
Fenella
tabby
7 Years
0 found helpful
Has Symptoms
diarrhoea, vomiting, scooting
Hello, my cat has acted strangely in the last 12hrs. She has been vomiting, diarrhoea, scooting and wheeling eyes. She is walking oddly and refuses to be touched around the abdomen.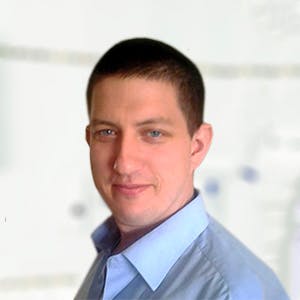 3320
Recommendations
It is difficult to say what is happening with Fenella but you should visit your Veterinarian for an examination since it sounds like she is in discomfort and she may be trying to pass a foreign object, been poisoned or have a severe infection (bacterial/parasitic). Regards Dr Callum Turner DVM
Add a comment to Fenella's experience
Was this experience helpful?
Ash
Domestic shorthair
4 Months
1 found helpful
Yesterday my indoor cat was taken to his first vet visit since we adopted him this summer. He got a rabies shot and seemed to be in good health. The next day, he tore off a small piece from a plastic bag and ate it. He then started pooping more. But later that night, he got worse. When everyone but me went to sleep late at night, he quietly puked, butt scooted twice, and had diarrhea. I wonder if he has been doing this while no one was watching him. But my main concern is wondering how I should handle his symptoms before scheduling an appointment with my vet. In advance, I thank anyone who can inform me on what to do.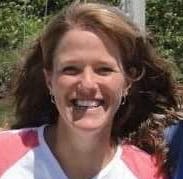 1611
Recommendations
Ash's problems might be related to that plastic bag, as that isn't a good thing to be eating. If his vomiting and diarrhea continue, or he doesn't want to eat, or he seems lethargic, he may need to go back for a recheck to see if he needs treatment. Sometimes those sorts of things will pass, and if he is not vomiting any more, the diarrhea is getting better, and he is still eating, you should be fine to keep a close eye on him.
Add a comment to Ash's experience
Was this experience helpful?
Penney & Mixin
domestic short hair
3 Years
0 found helpful
I have two cats Penney (3years) and Mixin (8yrs) just the other day I noticed Mixin scooting and the day after Penney scooting. While examining behind the tail I didn't seem to see anything that stood out as a problem. Both eat the same cat food Purina Cat Chow Indoor & use the same litter box. Is there something i should Worry about?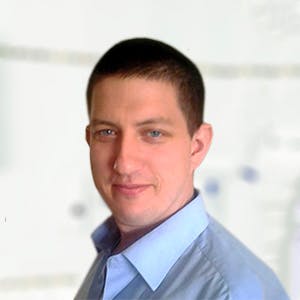 3320
Recommendations
Scooting may occur for a few different reasons, however if both cats are scooting I would be more concerned with the possibility of parasites than anything else; anal gland issues, trauma, passing foreign objects, allergies among other causes may also lead to scooting. Make sure they are up to date with worming medication and that they are otherwise in good health; if the scooting continues you should pop into your Veterinarian for an examination. Regards Dr Callum Turner DVM
Add a comment to Penney & Mixin's experience
Was this experience helpful?
Finn
Domestic shorthair
14 Years
0 found helpful
Has Symptoms
Lethargic, vomiting, antiaocial
My cat has lost a significant amount of weight over the course of a few months. He eats and drinks a LOT of water. He's less social. He's a little lethargic. He poops on the floor next to the litter box. He pees often and for about 45 seconds each time. He vomits but not often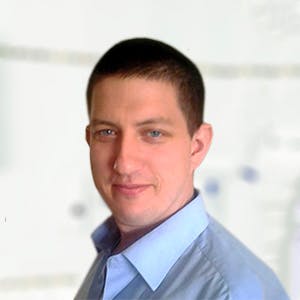 3320
Recommendations
There are many conditions which may cause these symptoms to present especially in an older cat, since this has been going on for a few months now you should think about visiting your Veterinarian for a thorough examination to be on the safe side. The symptoms are quite general and may be due to many different conditions so it is difficult to narrow them down without an examination. Regards Dr Callum Turner DVM
Add a comment to Finn's experience
Was this experience helpful?
Nevada
Domestic shorthair
6 Months
1 found helpful
Has Symptoms
Diarrhea, scooting, swollen anus
My cat is scooting, has mild diarrhea, and her anus looks a little inflamed. She is fine otherwise. No lethargy, eating and drinking normally, no weight change, or change in fur.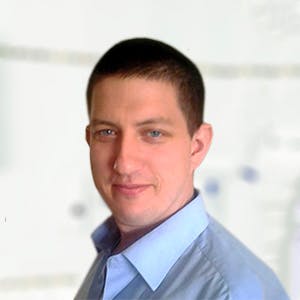 3320
Recommendations
There are various causes for anus irritation in cats which may include anal glands, parasites, trauma, foreign objects, diarrhoea among other causes; you should wipe around the anus with a chlorhexidine wipe after each defecation and pop a dab of petroleum jelly on the anus to soothe it. You should also give all cats in your home a wormer to be on the safe side; if there is no improvement, you should visit your Veterinarian for a check up. Regards Dr Callum Turner DVM
Add a comment to Nevada's experience
Was this experience helpful?
Tilly
Domestic shorthair
9 Years
0 found helpful
Has Symptoms
Scooting, Blood from anus
After using the litter box my cat scooter across the floor. I could see pop on the carpet from her scooting but when I looked at her ants it was bleeding. She has now cleaned herself and is happier.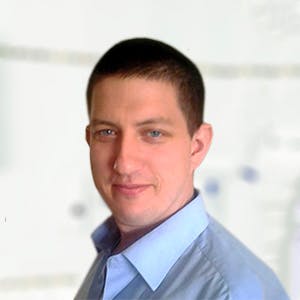 3320
Recommendations
There are many causes for scooting in cats which may include gland disorders, constipation, parasites, trauma, foreign objects, tumours among other causes; without examining Tilly it is difficult to say what the specific cause may be, however you should visit your Veterinarian for an examination and in the meantime ensure that the anus is kept clean by wiping with chlorhexidine wipes after defecation. Regards Dr Callum Turner DVM
Add a comment to Tilly's experience
Was this experience helpful?
Crookshanks
American Short Hair
4 Years
0 found helpful
Has Symptoms
Bloody stool, pained meows
My cat has been scooting on and off for about a month now, generally accompanied by pained meows and foul smelling poop. Not every time, but sometimes i will find blood in his poop. The blood is bright red, not darker, which leads me to believe it could be an irritated anus or something along those lines, not so much a parasite, but i would love an expert opinion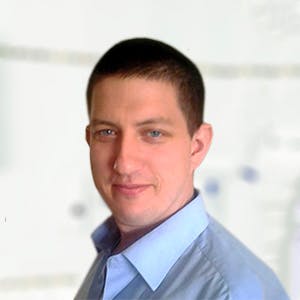 3320
Recommendations
There are many different possible causes for scooting and blood in the stool which may include parasites; but more often involve anal gland disorders, infections, irritation of the lower gastrointestinal tract, tumours among other causes. This should be something you should have your Veterinarian check to be on the safe side. Regards Dr Callum Turner DVM
Add a comment to Crookshanks's experience
Was this experience helpful?
Lyle
Domestic shorthair
7 Years
0 found helpful
Neutered cat scooting once or twice a day. He was tested for parasites and came back negative. He has no diarrhea or vomit. Eats Hills indoor and a teaspoon of wet fancy feast. Stool look normal. What could it be?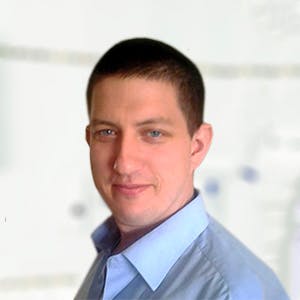 3320
Recommendations
Generally parasites, anal gland issues or allergies are common causes for scooting; the anus may be irritated for a variety of reasons so you should try bathing the area regularly with a dilute antiseptic especially after defecation and apply some petroleum jelly to the area to easy any irritation and see if there is any improvement. Regards Dr Callum Turner DVM
Add a comment to Lyle's experience
Was this experience helpful?
Xena
Domestic shorthair
8 Weeks
0 found helpful
Got two new kittens April 11th. They were originally eating kitten chow from purina, and I had gone to a pet store and was given samples of a different high quality kitten food. After starting the transition on that we decided on Acana cat food instead because of the more natural ingredients. We started our transition to the newest food on April 14th. One of our kittens had a soft/runny stool a couple days later so i thought maybe i was transitioning too fast, i then made the amount of new food less and she has gotten better and now has normal stools. Except my runt kitten has now puked up her food, and has had soft stools the past 2 days. She has also scooted her butt on a surface once. Is there something wrong with the food or could there be something medical going on with her?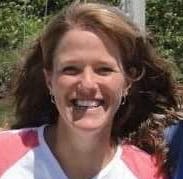 1611
Recommendations
Kittens are very prone to parasites, and that is my first thought with what your describing. It may be related to a food change, but may be complicated if there are parasites that need to be treated. It would be best to have both kittens seen by a veterinarian, and have a fecal checked to make sure that nothing else is going on.
Cats are carnivores feed raw meat..
Add a comment to Xena's experience
Was this experience helpful?