What is Gunshot Injury?
Even the smallest of gunshot wounds can mask extreme internal damage that will need to be treated right away. If you suspect your cat has a gunshot injury, you need to bring him to the veterinarian immediately, regardless of the size of the wound. 
Cat owners never want to think their cat could be shot, but it's always a possibility. Neighbors may shoot a cat if they believe it shouldn't be on their property, or gunshot injures could be the result of a tragic accident. Many people witness this traumatizing incident themselves, but if you are not present, you may notice massive amounts of blood and your cat struggling to breathe or walk. 
Gunshot Injury Average Cost
From 587 quotes ranging from $1,000 - $10,000
Symptoms of Gunshot Injury in Cats
Most of the time, owners will have witnessed their cats being shot by a gun, therefore, they won't need to look for specific symptoms to know there is a problem. However, if you did not witness the incident, you should keep an eye out for these symptoms:
Difficulty breathing
Bleeding
Small, open wounds
Limping
Grunting or moaning
Top
Causes of Gunshot Injury in Cats
Unfortunately, many cats are victims of gunshot injuries after being shot with a firearm or air gun. The shooter may have shot your cat intentionally or accidentally, but either way, the injuries could be fatal. The severity of the injury will depend on where your cat was shot and what bullets were used. Bullets can enter the cat's body and pierce organs or major blood vessels, but other times, the bullets may only graze the cat's skin and cause external damage.
Top
Diagnosis of Gunshot Injury in Cats
Bring your cat to a vet immediately after spotting the signs of a gunshot injury, or witnessing the attack yourself. Give your vet as much information as possible regarding what you saw and what symptoms you have observed. The vet will perform a physical examination to determine the entry wound (and exit wound, if there is one) created by the bullet. At this point, he should be able to identify a gunshot wound but may need to perform further testing to determine the extent of the injury. Even if a gunshot injury appears to be small, this does not indicate the internal damage is minor. 
X-rays are usually taken to see the internal damage caused by the bullet. This will also reveal whether there is any metal or bullets lodged within your cat's body. If your cat is in extreme pain, the vet may choose to sedate him while he performs these tests. 
Top
Treatment of Gunshot Injury in Cats
Treatment will vary depending on the location of severity of the gunshot injury. Your cat will most likely need to be sedated, if he hasn't been already, so the vet can disinfect the wound and remove any foreign objects that may have been left behind from the bullet. 
If your cat was shot in the chest, there is little that can be done if the bullet pierced through the heart or major blood vessels in this area. The vet may perform emergency surgery, but this is rarely successful. If the bullet did not pierce any vital organs or blood vessels, but is found lodged within the chest, the vet may decide to leave the bullet there and focus on treating the wound. However, if your cat is having trouble breathing or is going into shock, surgery is needed to attempt to remove the bullet.
Shots to the leg may break bones or damage your cat's muscles. A gunshot to this area is much less severe than one to the chest, and can usually be treated with surgery. Your cat may need to wear a cast until he has fully recovered.
Surgery is also required if your cat suffered a gunshot to the abdomen. Bullets often pierce vital organs in this area, so the vet will need to perform emergency surgery to repair the organ. In some cases, such as when the bullet hits a kidney, the organ will be partially or completely removed to prevent further damage.
Top
Worried about the cost of Gunshot Injury treatment?
Pet Insurance covers the cost of many common pet health conditions. Prepare for the unexpected by getting a quote from top pet insurance providers.
Recovery of Gunshot Injury in Cats
Whether your cat recovers from a gunshot injury will depend on the location and severity of the injury, as well as how quickly he was treated. If your cat receives emergency surgery and survives, there is a possibility that the wound will become infected after you take him home. Talk to your vet about how you can ensure you keep his wounds clean. Your cat may need to wear something around his neck, such as an Elizabethan collar or cone, to prevent himself from licking his wound. The vet may also prescribe your cat antibiotics to facilitate healing.
Once your cat has fully recovered, try to keep a close eye on him and keep him on your property at all times to reduce the risk of him being shot again.
Top
Gunshot Injury Average Cost
From 587 quotes ranging from $1,000 - $10,000
Top
Gunshot Injury Questions and Advice from Veterinary Professionals
stray
One Year
8 found helpful
8 found helpful
my cat is a inside and outside cat. he came in today and. i seen his ear was bleeding and i cleaned it up and there's a small hole on his head near his ear. and he's getting bald in that spot and it's very red. i don't know what to do or what to put on it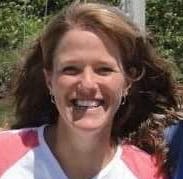 Dr. Michele K. DVM
8 Recommendations
Thank you for your question. It can be difficult to say what can happen to a cat outside, there are a lot of dangers for them. Common things might be puncture wounds or abscesses from bites or scratches. If it does not appear to be bothering him, you can try keeping it clean with a little bit of antibacterial wash like hibiclens, and watch it closely for a day or two. If it becomes more red, smells like it's becoming infected, or it is bothering him, then he does need to be seen by a veterinarian.
Dec. 16, 2020
Was this experience helpful?
Finn
long hair
7 Years
4 found helpful
4 found helpful
Has Symptoms
Legs Aren'T Moving, Limp Back Legs
Our cat was shot and one of the pellets is in his lower spine. Our Vet said that he would be fine and sent us home with antibiotics and anti-inflammatories. He did not get surgery the pellet was left in. A few hours later (and after the vet has closed) he tried to get up and his back legs won't move. He has feeling and reactions but he can't walk. The vet is closed until Monday. We are not sure if we need to do anything to get him to pee or eat...we would like some advice on how to care for him until Monday.
Sept. 8, 2018
Finn's Owner
Was this experience helpful?
Gunshot Injury Average Cost
From 587 quotes ranging from $1,000 - $10,000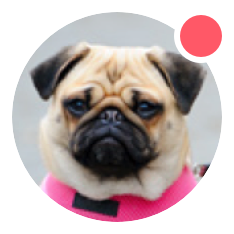 Need pet insurance?