What is Gunshot Injury?
Even the smallest of gunshot wounds can mask extreme internal damage that will need to be treated right away. If you suspect your cat has a gunshot injury, you need to bring him to the veterinarian immediately, regardless of the size of the wound.
Cat owners never want to think their cat could be shot, but it's always a possibility. Neighbors may shoot a cat if they believe it shouldn't be on their property, or gunshot injures could be the result of a tragic accident. Many people witness this traumatizing incident themselves, but if you are not present, you may notice massive amounts of blood and your cat struggling to breathe or walk.
Symptoms of Gunshot Injury in Cats
Most of the time, owners will have witnessed their cats being shot by a gun, therefore, they won't need to look for specific symptoms to know there is a problem. However, if you did not witness the incident, you should keep an eye out for these symptoms:
Difficulty breathing
Bleeding
Small, open wounds
Limping
Grunting or moaning
Causes of Gunshot Injury in Cats
Unfortunately, many cats are victims of gunshot injuries after being shot with a firearm or air gun. The shooter may have shot your cat intentionally or accidentally, but either way, the injuries could be fatal. The severity of the injury will depend on where your cat was shot and what bullets were used. Bullets can enter the cat's body and pierce organs or major blood vessels, but other times, the bullets may only graze the cat's skin and cause external damage.
Diagnosis of Gunshot Injury in Cats
Bring your cat to a vet immediately after spotting the signs of a gunshot injury, or witnessing the attack yourself. Give your vet as much information as possible regarding what you saw and what symptoms you have observed. The vet will perform a physical examination to determine the entry wound (and exit wound, if there is one) created by the bullet. At this point, he should be able to identify a gunshot wound but may need to perform further testing to determine the extent of the injury. Even if a gunshot injury appears to be small, this does not indicate the internal damage is minor.
X-rays are usually taken to see the internal damage caused by the bullet. This will also reveal whether there is any metal or bullets lodged within your cat's body. If your cat is in extreme pain, the vet may choose to sedate him while he performs these tests.
Treatment of Gunshot Injury in Cats
Treatment will vary depending on the location of severity of the gunshot injury. Your cat will most likely need to be sedated, if he hasn't been already, so the vet can disinfect the wound and remove any foreign objects that may have been left behind from the bullet.
If your cat was shot in the chest, there is little that can be done if the bullet pierced through the heart or major blood vessels in this area. The vet may perform emergency surgery, but this is rarely successful. If the bullet did not pierce any vital organs or blood vessels, but is found lodged within the chest, the vet may decide to leave the bullet there and focus on treating the wound. However, if your cat is having trouble breathing or is going into shock, surgery is needed to attempt to remove the bullet.
Shots to the leg may break bones or damage your cat's muscles. A gunshot to this area is much less severe than one to the chest, and can usually be treated with surgery. Your cat may need to wear a cast until he has fully recovered.
Surgery is also required if your cat suffered a gunshot to the abdomen. Bullets often pierce vital organs in this area, so the vet will need to perform emergency surgery to repair the organ. In some cases, such as when the bullet hits a kidney, the organ will be partially or completely removed to prevent further damage.
Recovery of Gunshot Injury in Cats
Whether your cat recovers from a gunshot injury will depend on the location and severity of the injury, as well as how quickly he was treated. If your cat receives emergency surgery and survives, there is a possibility that the wound will become infected after you take him home. Talk to your vet about how you can ensure you keep his wounds clean. Your cat may need to wear something around his neck, such as an Elizabethan collar or cone, to prevent himself from licking his wound. The vet may also prescribe your cat antibiotics to facilitate healing.
Once your cat has fully recovered, try to keep a close eye on him and keep him on your property at all times to reduce the risk of him being shot again.
Gunshot Injury Questions and Advice from Veterinary Professionals
Ollie
dsh
9 Months
0 found helpful
I have an outside cat that i think may of got shot. There is a wound on this left hip and you can see flesh and skin, kind of deep. He is acting normal, eating normal, walking and even running normal. He is licking it and doesn't seem like it is hurting him. I have a picture of it but it won't let me add any pictures. I'm going to school for vet tech so i know that any wound left untreated is bad but i didn't know what all i can do to help him.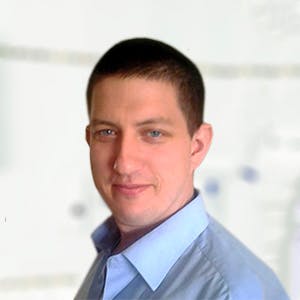 3318
Recommendations
You should try to keep the wound clean and to flush it out, it would be good to pop to a practice you're getting experience with or a charity clinic for an examination and to see if the wound requires suturing or not; many times these types of wounds are not too bad but because they're deep they take a longer time to heal and secondary infection is a concern. Regards Dr Callum Turner DVM
My cat was shot with a spring loaded 22 pellet gun it lodged directly in her spine severing the nerve her back legs didn't work and her bathroom habits wouldn't improve or her walking so the best we could do is comfort and relax with her before she was cremated. She was shot close to my deck in our own yard. She was under the slide of the swing set. It was raining. I had to go get her. I knew something was wrong cuz the instant the door opens she comes in. She was just like a dog going in and out for the last nine years. This tragedy of losing her my pet cobra first belonged to my daughter and my granddaughter and my son would each say we have to share her cuz my granddaughter would say she was my cat First and my son says now she's mine and they both say it's ok we can share her. How I miss her so much more than I ever possibly could imagine. The unconditional love, the quiet soft meow she had, my morning timeclock her playfulness I could go on and on but the bottom line she is truly missed and I hope they catch whoever did this for either way they will not escape their fate come their time for judgement day
Add a comment to Ollie's experience
Was this experience helpful?
Nibbles
Cross
1 Year
0 found helpful
My cat had gone missing for a few days recently became a mummy.. She's come back with multiple lumps on her side some have burst with white gunk coming out what could it be I thought maybe a bb gun? But iv seen that cats are prone to ulcers. There mainly big soft lumps but a couple pee size hard lumps aswell fine in herself feeding babies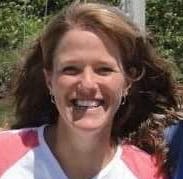 1607
Recommendations
Without seeing Nibbles, I honestly have a hard time knowing what these lumps might be, but cats can have abscesses, parasites, or any number of things happen to them outside. It would be best to have her seen by a veterinarian, as they will be able to look at her and determine what might be going on, and how to treat her.
Add a comment to Nibbles's experience
Was this experience helpful?
Willie
Short hair domestic
2 Years
0 found helpful
Has Symptoms
Green mucus like stuff inside hole
Imy cat willie is a lot cat at my work all his shots are up to date for an outside cat. We noticed a hole below his neck it does not look like a gun shot of any kind but it is shallow with like a lime green mucus stuff. Looks like an infection, he seems fine eating drinking meowing even running and chasing things outside. The area is not painful. Because he seems fine like nothing is wrong can I just keep cleaning and wrapping his wound up?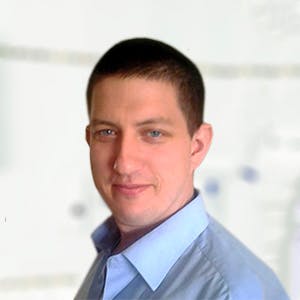 3318
Recommendations
If there is a green discharge, you should visit your Veterinarian for an examination as they may prescribe something to help against infection and in turn would improve healing time; also they may be able to determine whether the wound is from a bullet or another cause. Regards Dr Callum Turner DVM
Add a comment to Willie's experience
Was this experience helpful?
Cloud
No sure it was given
9 Months
0 found helpful
I have a cat about 9 months old and he was a hit in the shoulder area by my neighbor with a hit 22 rifle. He's eating fone and we live hours from the nearest vet but does moan and like pain if touched.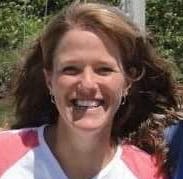 1607
Recommendations
Thank you for your email. Cloud was shot by a rifle in his shoulder. That is bound to be painful. It would be worth the drive to your nearest veterinarian to see what damage might have been done by being shot with a rifle, assess him for pain or damage, and treat him so that he is comfortable while he heals. He is probably lucky to be alive, and may need further care. I hope that he is okay.
Add a comment to Cloud's experience
Was this experience helpful?
friz
unknow
7 Years
0 found helpful
Hi My cat was shot in the eye with an air gun last April, she lost the eye and they couldn't remove the bullet that still located all the way down to the back of her head around the neck area.She was alright as it can be with one eye less, but a couple of days ago she start having some weird unbalance short episodes, and we noticed tonight a little bump in her neck. Could this be related to her injury with the gun?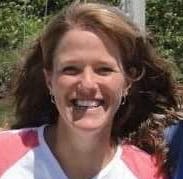 1607
Recommendations
Thank you for your email. The episodes and the bump could very much be related to bring shot in the eye. She should probably be examined by your veterinarian, as they can assess her neurologic function and determine if she needs any treatment. I hope that she is okay.
Add a comment to friz's experience
Was this experience helpful?
Finn
long hair
7 Years
0 found helpful
Has Symptoms
Legs aren't moving, limp back legs
Our cat was shot and one of the pellets is in his lower spine. Our Vet said that he would be fine and sent us home with antibiotics and anti-inflammatories. He did not get surgery the pellet was left in. A few hours later (and after the vet has closed) he tried to get up and his back legs won't move. He has feeling and reactions but he can't walk. The vet is closed until Monday. We are not sure if we need to do anything to get him to pee or eat...we would like some advice on how to care for him until Monday.
Add a comment to Finn's experience
Was this experience helpful?
Osiris
DOMESTIC
1 Year
0 found helpful
Hi my cat looks to have been shot by either a bb gun or pellet gun in his hind leg i have cleaned the wound it does look somewhat deep and i cant tell if anything is in the wound , he can walk on his leg and jump up on things but has a small limp and crys if i try to touch the area and surrounding area. Im worried about him and mostly concerened because i am a young student who cant afford xray or surgery bills for my cat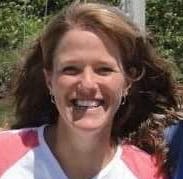 1607
Recommendations
Osiris may not need x-rays or surgery, but being shot by a gun is extremely painful and may get infected. He should be seen by a veterinarian to at least determine the extent of the injury and get any medications that he may need so that he is comfortable. Many clinics offer a 'free first exam' that would allow you to have him seen. I hope that he is okay.
Add a comment to Osiris's experience
Was this experience helpful?
Susie
DOMESTIC
1 Year
0 found helpful
We just brought a cat home from the humane society. She was shot in the past, she limps some and it is on her back right side/hip. I was told there are still some bb's still inside her . Not sure where....and she also is over weight...she was spayed in Feb 2018 and is up to date on shots....she needs to loose some weight however I think that is going to be difficult due to her leg and condition. I think I need to take her to my vet and let them do a xray, and check her over well....so they can see exactly what happened to her and where if any bb's are still in there because she seems to be tender on her underbelly and does not like to be picked up often..her joints may be hurting her to, I think because she's a bit over weight plus being injured. I'm worried for her, I just want to give her a happy life and make sure I'm doing what I need to in order to give her that.
Add a comment to Susie's experience
Was this experience helpful?
Nikita
Brown tabby
9 Years
0 found helpful
My cat has stopped grooming herself, she does not scratch her nails and the result was an ingrown nail into he paw. She also does not eat much and lost weight. She was shot 9 years ago with a bb gun the bullet could not be removed. Is it maybe lead poisoning after all this time. She is a stricly indoors cat after the accident. I dont have sufficient funds to take her to a vet. Is there anything i can do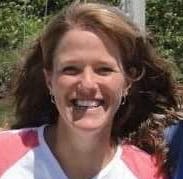 1607
Recommendations
It isn't likely that the BB pellet is causing these problems for Nikita, but if she is not eating and is losing weight, or isn't grooming herself, she should probably have an examination with a veterinarian to see what might be going on. Many clinics to offer free or discounted first exams, and that may allow you to have her examined. There may also be a low cost clinic in your area that can help.
Add a comment to Nikita's experience
Was this experience helpful?
Keek
Unknown
8 Years
1 found helpful
My cat was shot by a neighbor with a BB gun today. The BB traveled through both lungs, but appears to have missed the heart/major blood vessels, based on the vet's x Ray. My dad has taken her to MedVet in Columbus, but I'm not there and haven't heard anything. Is there something that can be done to repair her lungs/ assure that she's not at a much higher risk for lung collapse for rest of her life? This is all assuming she hasn't been bleeding massively while we travelled to Ohio (we do know there is some internal bleeding)...what do you think the general prognosis is for this type of situation?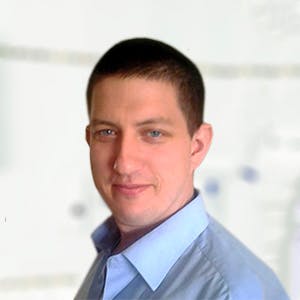 3318
Recommendations
Firstly, report your neighbour to the authorities; animal cruelty is not accepted anywhere in the civilised world. Gunshot wounds are difficult to determine a prognosis, especially if treatment was delayed due to travelling or Keek wasn't found until sometime after the injury. Surgical correction of the lungs and thoracic cavity walls may be able to be done, but Keek would need to be stabilised and in a suitable condition for surgery; I do not want to give you any false hope or doom and gloom, I would just take it as it goes. Regards Dr Callum Turner DVM
I am horrified about neighbors doing this to animals. We all have to report those people. Been experienced this kind of thing it is very painful and a slow death to the animals.
Add a comment to Keek's experience
Was this experience helpful?
Rielly
Unknown
2 Years
0 found helpful
My cat was missing for a day and he came back home the other day. I noticed he had a lump on the side of his hip yesterday. Today it went completely bald in the area and there are two red circular wounds that are leaking an orange reddish colour which I'm guessing is blood. He's licking the area pretty often but acts as if he is not in pain and cane move perfectly fine. The deep dots look similar to a BB gun wound but the thing is their are two perfectly shaped dots within an inch apart.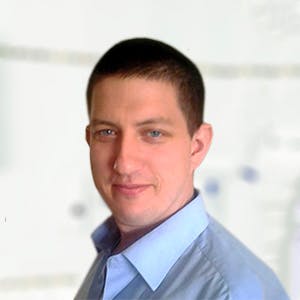 3318
Recommendations
Without examining Rielly myself I cannot say for certain, but you should visit your Veterinarian for an examination as it may be due to injuries like gunshots or due to other injuries including snake bites or other injuries. Your Veterinarian will be able to tell you more; in the meantime keep the area clean and place a cone on Rielly to prevent excessive licking. Regards Dr Callum Turner DVM
Add a comment to Rielly's experience
Was this experience helpful?
Michelle
short hair
2 Years
0 found helpful
My cat loves to go outside and she will not let me keep her inside. Several days ago I noticed a large lump on her side which i decided to watch for a few days. Last night she came inside and the lump was gone. I examined the area and it look like she punctured and drain what ever was causing the lump. I showed my mom her injury and she took one look and said someone shot her with a B.B. gun and Michelle (my cat) pulled it out. The area looks clean and I'm sure she got it all but now she won't leave the spot alone and i feel like I should treat it with something and wrap it up so she leaves it alone. Please help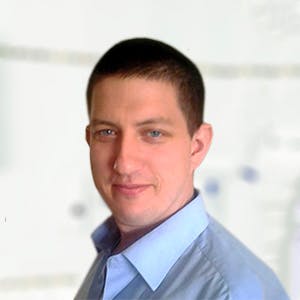 3318
Recommendations
Unfortunately some people (I use the term loosely) use other peoples pets and wild animals for target practice; if a body cavity hasn't been penetrated you should bathe the area with a dilute antiseptic and apply an antibiotic ointment to the area (place a cone on her to stop her licking the area). However, you should visit your Veterinarian to check the wound to ensure that it will heal properly (no dead tissue) and Michelle may require systemic antibiotics in case of secondary infection. Regards Dr Callum Turner DVM
Add a comment to Michelle's experience
Was this experience helpful?
Stray cat without name yet
Black cat
One Year
0 found helpful
Has Symptoms
Limping paw doesn't touch the floor
Medication Used
Ponazuril and onsior onsior
A stray cat came to me with a hurt paw and I took her to the vet. It was bbs shot and after 11 days at the vet (I boarded her) she still limping. He gave a pain medication when I took her back today ( onsior 6 mg tablets/6 pills) they took 3 view x Ray the day I took her but today is 13 days after and she still limping. I am not sure it is normal. I would like to know how to proceed as the bill was $1000 total and I am not sure she got the treatment she needed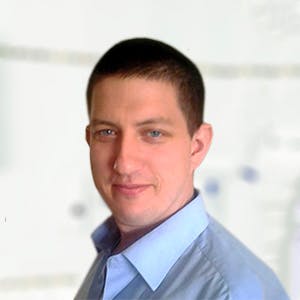 3318
Recommendations
Without examining the paw it is difficult to determine the specific course of action, multiple bbs may have caused severe nerve damage and soft tissue damage; it is possible that the paw may not return to normal and in some cases like this amputation may be necessary even with the best efforts. Regards Dr Callum Turner DVM
Add a comment to Stray cat without name yet's experience
Was this experience helpful?
O'Malley
domestic short hair
1 Year
0 found helpful
Has Symptoms
Small hole and patch of missing fur
My cat was shot with a bb gun in its left back hind quarters, i am guessing it happened day before yesterday because he had been gone since then and was fine before he got outside. He isnt really limping and i thought it was a dog bite at first until mu husband said differently. He is sleeping a bunch though.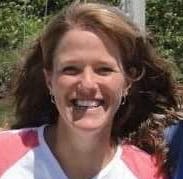 1607
Recommendations
If O'malley suffered a gunshot injury, he needs to be seen by a veterinarian. There may be tissue damage, infection, or muscle or nerve damage. I hope that he is okay.
Add a comment to O'Malley's experience
Was this experience helpful?
Maxxboy
tabby
4 Years
0 found helpful
Medication Used
Wound spray, licks ache aid med
I think my cat got shot by a B.B. gun or a pellet gun on his right back side, he is eating well and jumping off my bed like a champ. But when I touch any part of his back he cries. His wound doesn't look deep. But it is a open round circle wound almost the size of a dime and it is discharging out yellowish watery liquid. I've been cleaning the wound 3 time a day and sprayed it with a wound spray. Today is the second day of his open wound. Does he need to go see a vet? Or can I just keep cleaning his wound and keep spraying him with the wound spray? Also I've been giving him an aching aid meds that I bought off the counter from petsmart it is "Licks brand" it seems like it's helping his pain.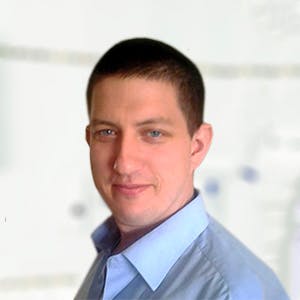 3318
Recommendations
If the wound is open you should visit a Veterinarian to examine the wound as it may require debriding or other management to help speed up the healing process; also the Veterinarian may give something more effective than the natural Ache Aid currently being given. Regards Dr Callum Turner DVM https://lickspillfree.com/product/cat-ache-aid/
Add a comment to Maxxboy's experience
Was this experience helpful?
Starbucks
Cat
5 Years
0 found helpful
Has Symptoms
Pallet in the surface if the skin
My cat appears to have been shot with a pallet gun. The found is clean. No blood. He's been fine in himself. It's at the top of the surface where I'm able to get it out. Shall I get it out and clean the wound up. He's a mischief cat and been in the wars many times before he only has half a tail due to a previous Injury. I'm just wondering with it being at the top of the skin can I remove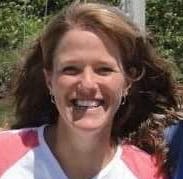 1607
Recommendations
I think that would be quite painful to remove, and Starbucks probably won't appreciate that... Those fragments don't tend to cause any reactions, and as long as the wound does not get infected, you may not need to do anything except monitor it, and him, for any signs of pain or infection. If you feel that the fragment needs to come out, or he is acting abnormally, it would be best to have him seen by a veterinarian.
Add a comment to Starbucks's experience
Was this experience helpful?